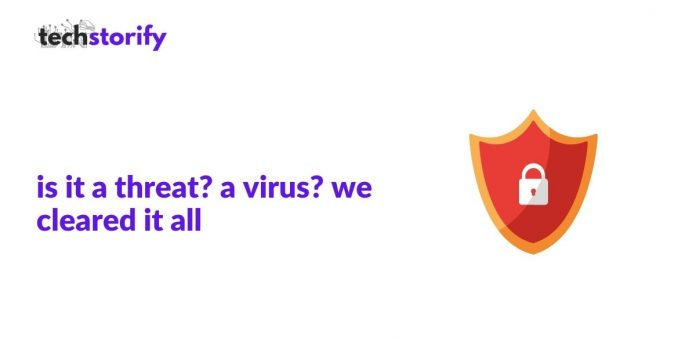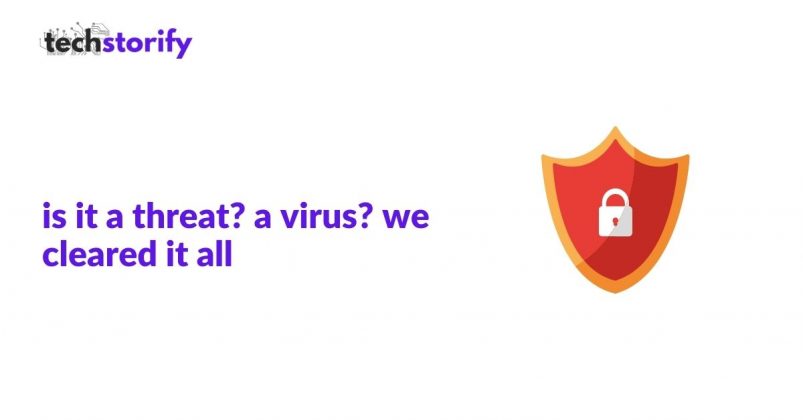 Have you ever received a suspicious pop-up or message about Win32:BogEnt? Or maybe, your antivirus software displays that Win32:BogEnt software has moved to the quarantine folder or removed completely?
If you have received this message and are concerned about the security of your system, don't worry!
This problem is associated with the users who play video games on Steam. If your anti-virus has reported this issue, chances are that it is because of your Steam client.
Now, chances are that the detection of Win32:BogEnt as a virus may be a false positive due to incorrect detection. However, you shouldn't ignore this message as Wen32:BogEnt might be related to some security threats.
In this article, we have shared everything about Win32:BogEnt and know if Win32:Bogent [susp] is a virus. 
What Is Win32:BogEnt?
Before anything, the question that arises is if Win32:BogEnt is a virus or not. Win32:Bogent [susp] is identified as a virus by any third-party antivirus software like Avast and AVG malware. 
But, the truth is- Win32:BogEnt is a heuristic detection tool that spots threats and malware in your system. In fact, it is a virus detection tool that detects the susceptible behavior of particular files on the host system. 
Hence, you should not ignore the display message as Win32:BogEnt as a threat file. Some behavioral analysis by the antivirus software detects the unusual files on the system. It wouldn't be right to completely rule out the possibility of Win32:BogEnt as a virus. 
Is Win32:Bogent a Real Threat or Virus?
There's a lot of confusion regarding whether Win32:BogEnt is a virus or not. Some third-party antivirus software incorrectly detects false positive. But, these cautions are not always false.
These third-party AVs may sometimes detect unusual files or symptoms that may be a sign of risk for your system.
So, what are the scenarios that might cause it to display such messages? 
False Positive:

Most cases that are reported for such messages could be false positives triggered by antivirus. To ensure that this is a false positive, turn off the antivirus system and check if the security issue still persists. 
Real Threat:

If the security message still displays, you should install other antivirus software and check if it displays the message. If it is yes, time to remove the infected file followed by a series of steps. 
What If Win32:BogEnt is a False Positive?
On performing the scans using AVG or Avast, you might receive the false positive triggered by any updates.
The best practice to get rid of this issue is to add an exception to this software if you don't want to remove it from the system. 
Make an Exclusion in AVG/Avast:
Open AVG and Go to Settings from Menu.

In the General tab, click on Exceptions

Add Exception app that you want to exclude from scanning. 

You can either type in the file path or find it by yourself to filter it. 

Now proceed and click OK to make an exclusion.  
What If Win32:BogEnt Is A Real Threat?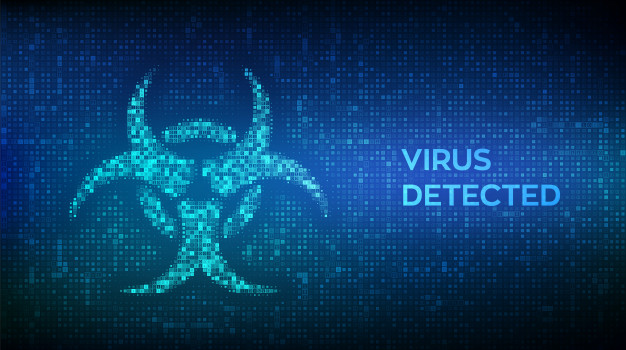 Many have described Win32:BogEnt [susp] as a Trojan Horse malware. The main objective of these Trojan horse malware is to attack and enter through the system of OS owners. 
Moreover, this problem is not just restricted to a single version of Windows. 
Win32:BogEnt message can be displayed on any version of Windows 7, 8.1, or 10. So, what if it is malware? 
This virus will enter your system causing all kinds of harm that it can potentially to your system. Win32:BogEnt enables hackers to enter your computer system through the backdoors. 
These malware attack the system's root directory and access your system's information. Moreover, these codes can enter the C directory of your system to spy over any sensitive data. 
The malware takes your files hostages and lets hackers drill through your system causing identity theft.
So, the best way to tackle such issues like Win32:BogEnt malware is to remove them.
How To Remove Win32:BogEnt [susp] for Good?
If you find the display message for Win32:BogEnt as right, you should consider removing it from the system before anything.
Here is a step-by-step guide to completely remove Win32:BogEnt from your system.
1. Check False Positive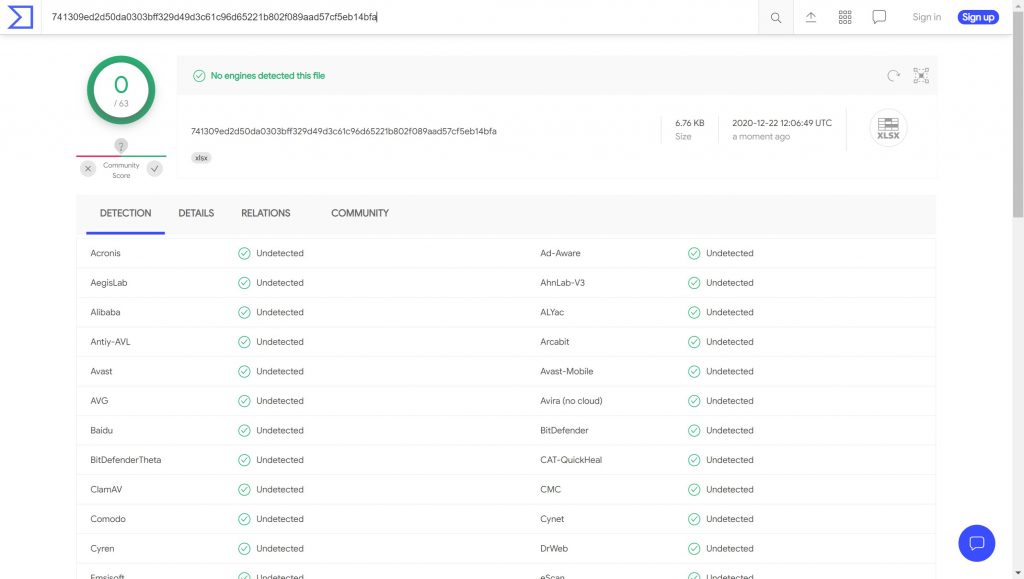 So, the first step is to check if the issue reported is false positive or true. If you have AVG or Antivirus installed on your system, you should perform this test before trying anything else.
To check for the false-positive error: 
Launch your Third-party Antivirus software and open the Quarantine tab.

In the Quarantine tab, note the file path of Win32:BogEnt. The file path for this susp file looks like this:

C:\ProgramFiles(x86)\Steam\steamapps\downloading\236850pdx_browser\32libcef.dll

Next, Go To the Total Virus Website to perform the false-positive test. 

Click Choose File and upload the file that is quarantined by your antivirus software. 

Perform the VirusTotal website test and wait for the website to find relevant information on the infected file. 

The final score by VirusTotal website will ensure if the threat is potential or not. 

If multiple engines have detected the same threat, then it is considered an infected file. However, the scan by AVG and Avast are considered false positive. 
Security experts from Avast security solutions have also confirmed that the false positive detected by their antivirus software system is due to updates in Windows or Steam updated versions. 
2. Uninstall or Change Antivirus Software
In case, you have updated the Steam or made changes to the Windows version, AVG and Avast are likely to show false positive.
We recommend you to uninstall your third-party antivirus software to ensure completely if it is a false positive or not. 
To Uninstall the Antivirus software, follow these steps given below: 
Press the Windows+R button and you will have a RUN dialog box. 

In the RUN dialog box, type Control and press OK. 

In the Control panel of your system, select Uninstall a Program. 

Choose the program AVG or Avast Antivirus software that is causing possible restriction and click Uninstall. 

Confirm and wait for the uninstallation process to complete.

 Remove all the relevant files to this software and restart your PC.
You can also try to perform a scan and check for the false positive by using another trusted third party Antivirus software.
Check out the list of Best Cloud Antivirus software that comes with deep scan features and AI based technologies.
3. Run Scan using Windows Defender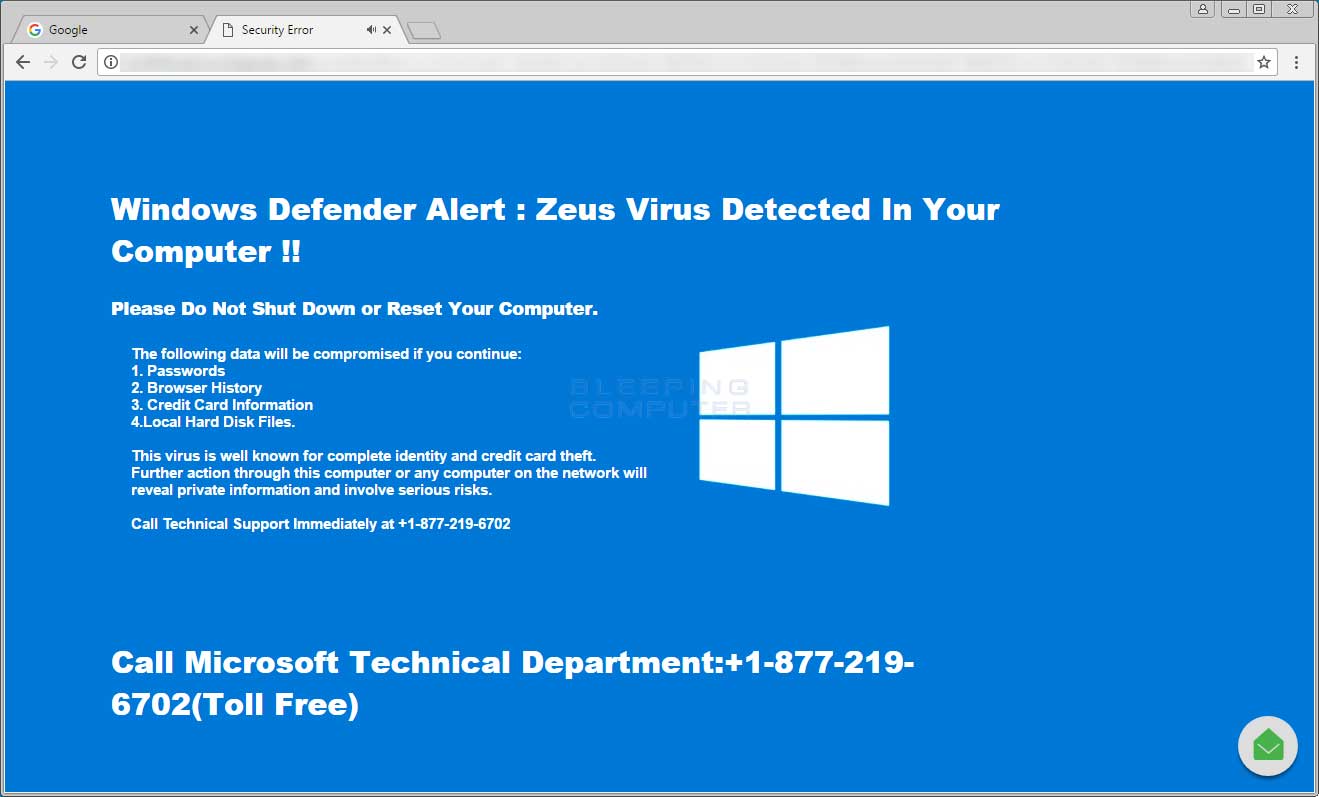 Before performing the test using Windows Defender, make sure to remove all the files that might be quarantined and perform the reboot in the system. 
Press Windows+R button to open RUN dialog box. 

Type and Enter the command "ms-settings:windowsdefender" to open the Windows security settings. 

In the Settings tab, click on Open Windows Settings and a new box will appear on the screen. 

In the new screen, click on Virus and Threat Protection tab in the left pane. 

Under Virus and Threat Protection, find the Scan Options and click on it. 

In the Scan Options, you can choose to perform Quick, Full Scan or Custom Scan. 

Perform the Full Scan of your system and proceed. 

Click Scan Now to proceed with the full system scan. 

After performing the scan, check if the same message is displayed again.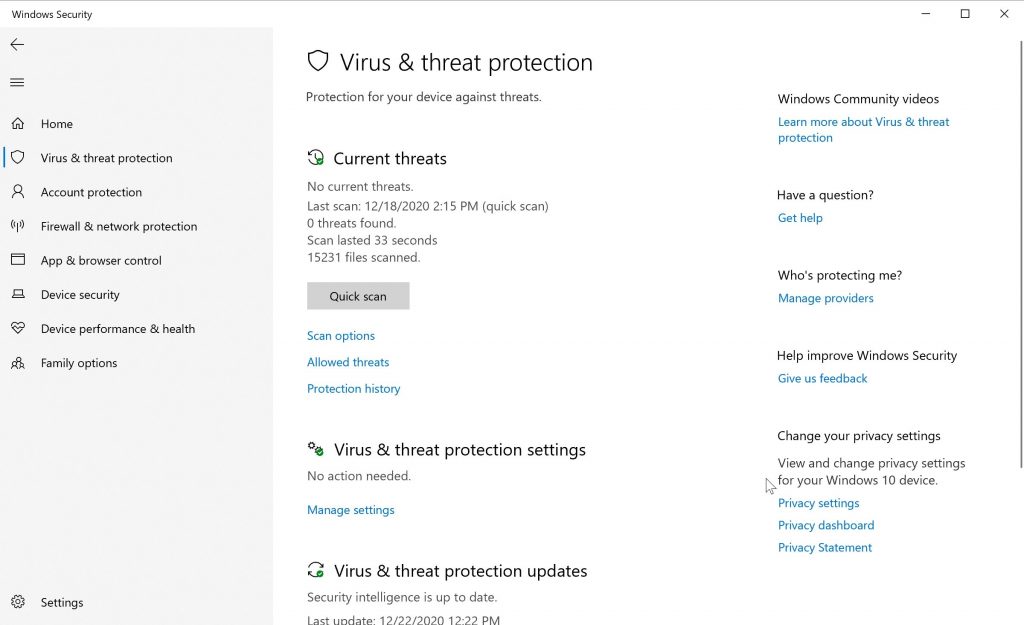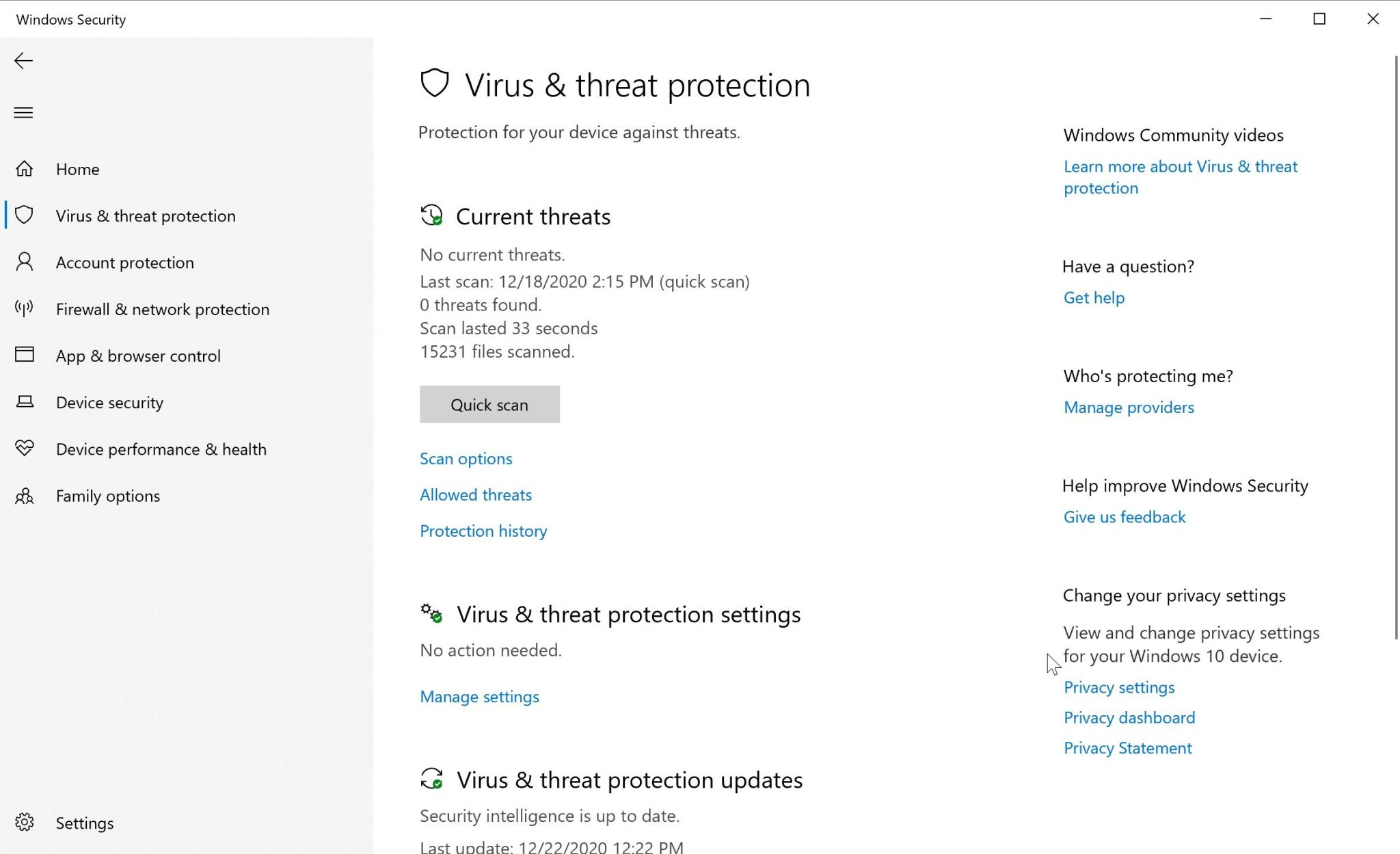 If you receive the same message, this means that the virus is not a false positive and it is the time to remove your infected file. 
4. Remove the Infected File using File Deletion Software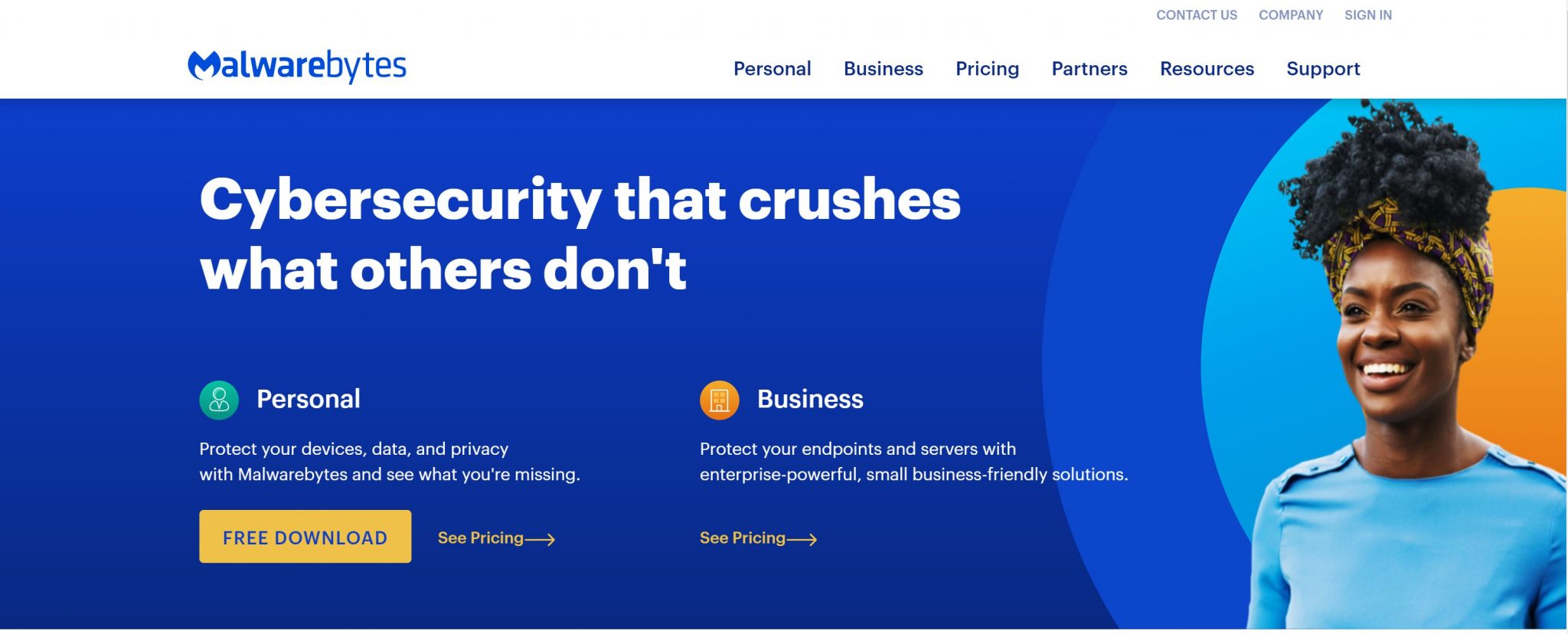 Once the virus has been confirmed on your system, don't panic. But, don't relax either!
There are variations of viruses that can load into your system and can cause potential harm. The least dangerous virus is the one that displays adware and push notifications on the system. Well, that's irritating and we badly want to get rid of it. 
And, the most dangerous ones could possibly wreak havoc on your system causing it to dysfunction altogether or pass necessary information to the hackers. 
To know more about how malware, read our guide to Malware and Adware. 
To start with the process of infected file deletion, you might need reliable and appropriate malware removal. We do not recommend using free malware removal software for this purpose. 
Well, our best recommendation is to use Malware bytes to stop malware. With a system like Malwarebyte, you will be able to perform a quick scan and remove or disable the infected files altogether. 
This free malware removal software is well recognized in the lists of anti-malware solutions. Malwarebytes has a feature of shielding itself from unwanted modifications. Moreover, you can start a seven-day risk-free trial to delete the infected file that may harm your computer. 
4.1 Another Way to Remove Win32:BogEnt [susp] From Computer
If you don't feel like installing malware removal software for removing Win32:BogEnt, you can do that manually by following some simple steps: 
Press Windows button and click on Settings. 

In the Settings, find the Apps & Features option

Click on Apps & features tab 

Find Win32:Bogent from the list of given Apps and games. 

Now, single click and Uninstall the file from the system.
Now your file is completely removed from the system.
Conclusion:
Hope this article has given you relevant information if Win32:Bogent is Virus or Safe. In most cases, the error is displayed as a result of the false positive by AVG or Avast antivirus software. 
When you have just updated steam and receive this message, there is no risk involved. However, do not ignore this caution if you don't have such AVG or Avast installed.
Perform the tasks as given above and be sure to remove all the infected files from your system to save them from any harm
If you have faced such issues with Steam or Win32:Bogent, let us know in the comments box.