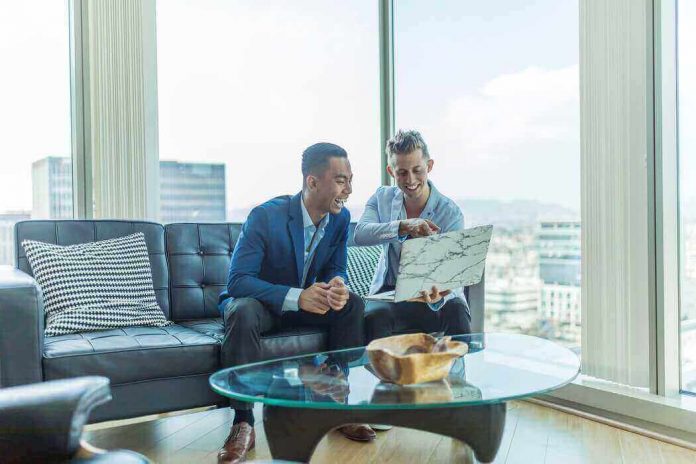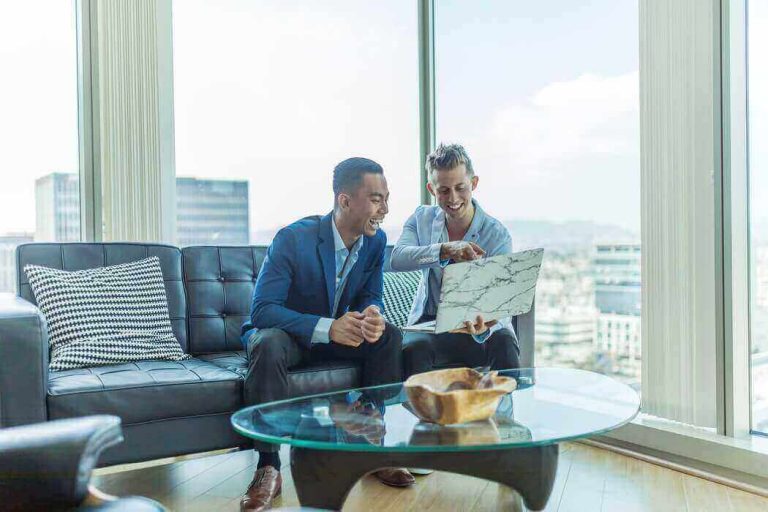 In the world of technology and advancement, everything has become digital. Be it your bank accounts, your identity, social media platforms, you are at higher risk. And, it becomes even more important to protect your business from the ransomware and malware. This is where Cloud antivirus comes into play. 
Cloud antivirus is a software that protects your device from the malicious threat or prevents the virus from the main area. The main function of cloud antivirus is to create a virtual payment gateway for your devices.
Thus, the cloud-based antivirus is considered as a great business security software to stop malware attacks and reduces the risk of hacks and data leaks. 
It is considered a great option because it offers protection from the virus by scanning, identifying and preventing them. Rather than installing the security systems in different hardware, a cloud antivirus can save you from any device it is installed in. 
What Features Should Cloud Antivirus Have?
A cloud-based antivirus must have the following basic features: 
Antivirus: must protect from any virus

Anti Trojan

Anti Worm

Identity Protection

Anti Phishing

Automatic Virus Updates

Email Protection

Sandboxing

Backup

Heuristic Scanning

Flexible to work on any device. 
Considering these features, we have compiled the list of 12 best cloud antivirus and business security software to stop malware. 
Want your company or services to be added to this buyer's guide? Please email your request to thetechstorify@gmail.com with the URL of the buying guide in the subject line.
12 Best Cloud Antivirus Software For Your Business Security
1. Symantec Endpoint Protection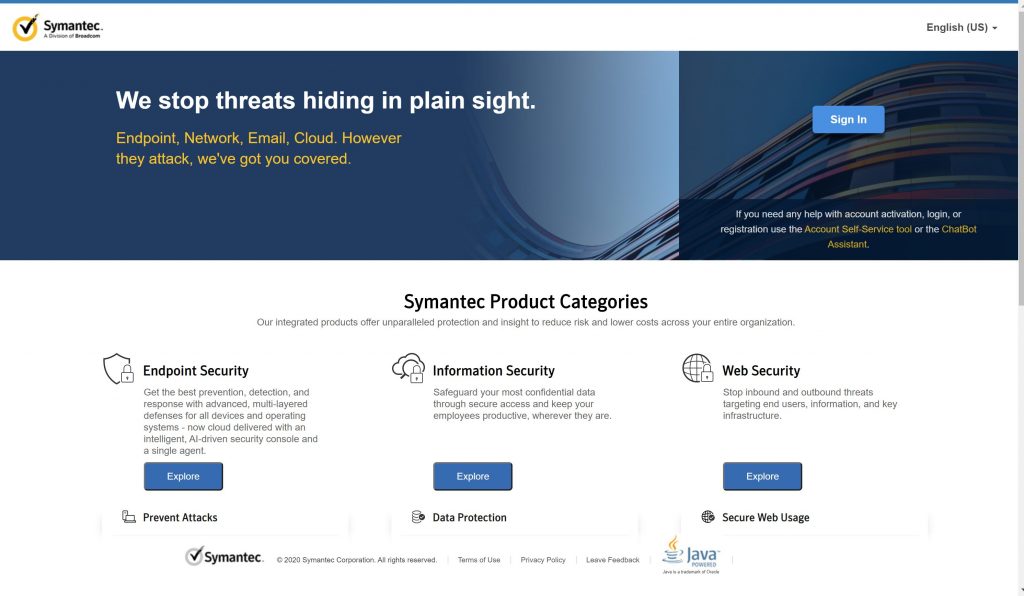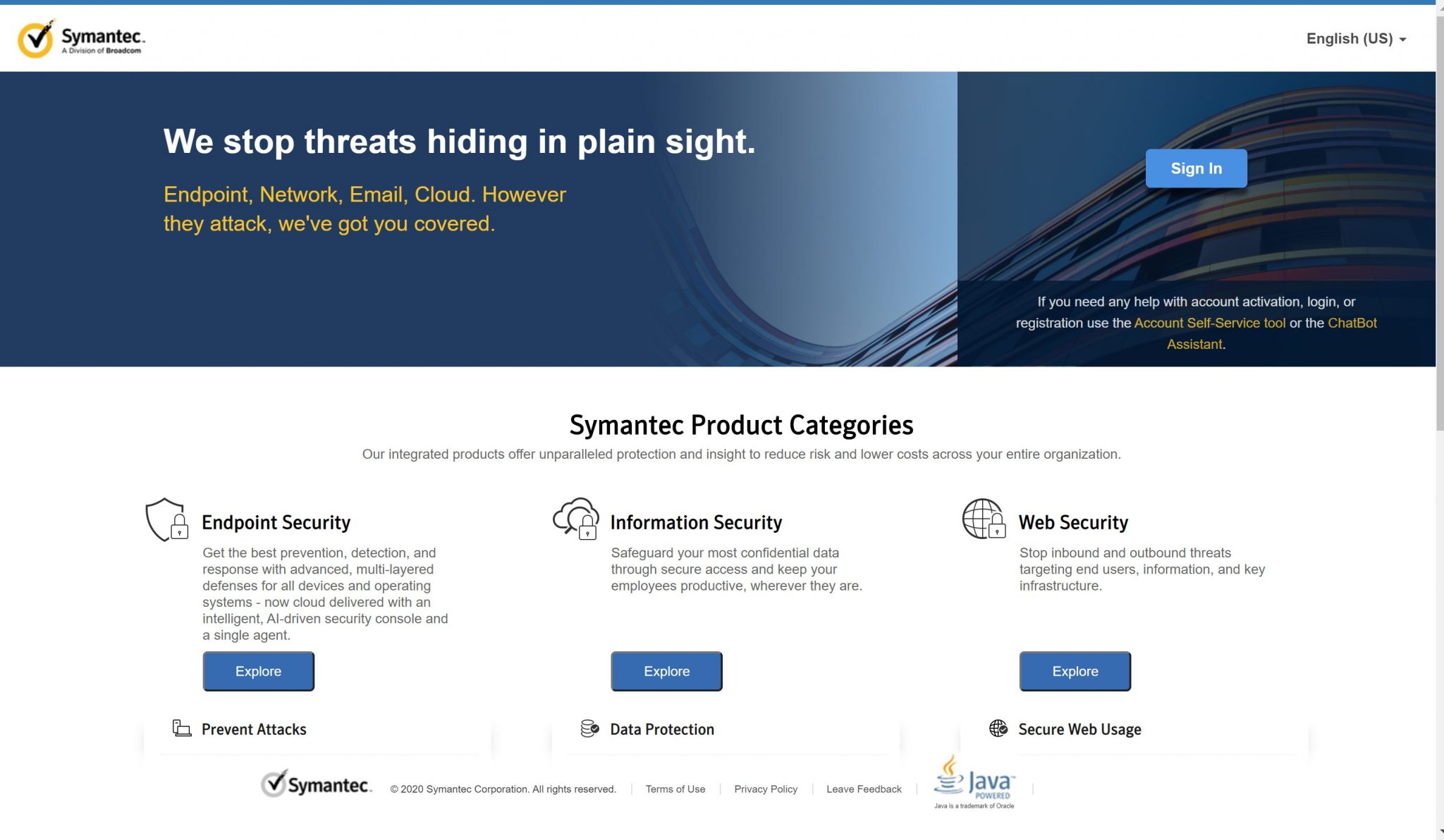 Symantec is one of the oldest cloud-antivirus software companies which was started in 1990. The antivirus program of Symantec is a robust one. It can detect malware threats using the latest machine learning technologies. 
Symantec is best known due to its regular updates and critical protection against the virus and trojans. For this reason, it was awarded 'the best Antivirus software' in 2017. Symantec is a great cross-platform software that works on all devices. You can get it on your Mac, Android, Windows or any other operating systems. 
Features: 
To safeguard your privacy, Symantec comes up with the built-in device management and network assessment tools at the endpoint. 

As a business, you can set the authentication verification from the end-users. 

Symantec uses Artificial Intelligence and Machine learning abilities to detect any advanced threats and malware to stop your data hacks. 

It also prevents the botnet connection to tackle the host-based intrusion and creates a firewall as well. 
2. Comodo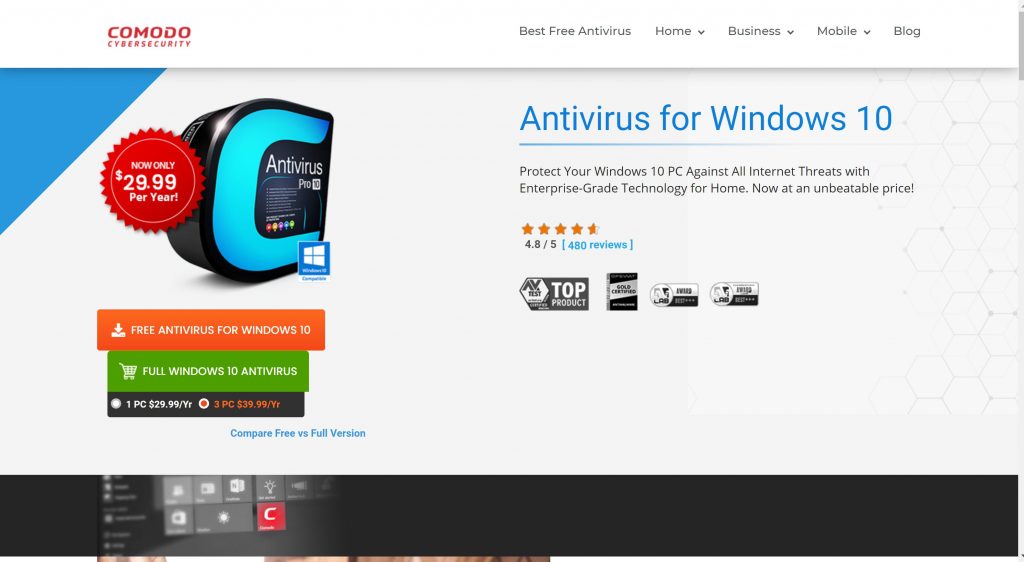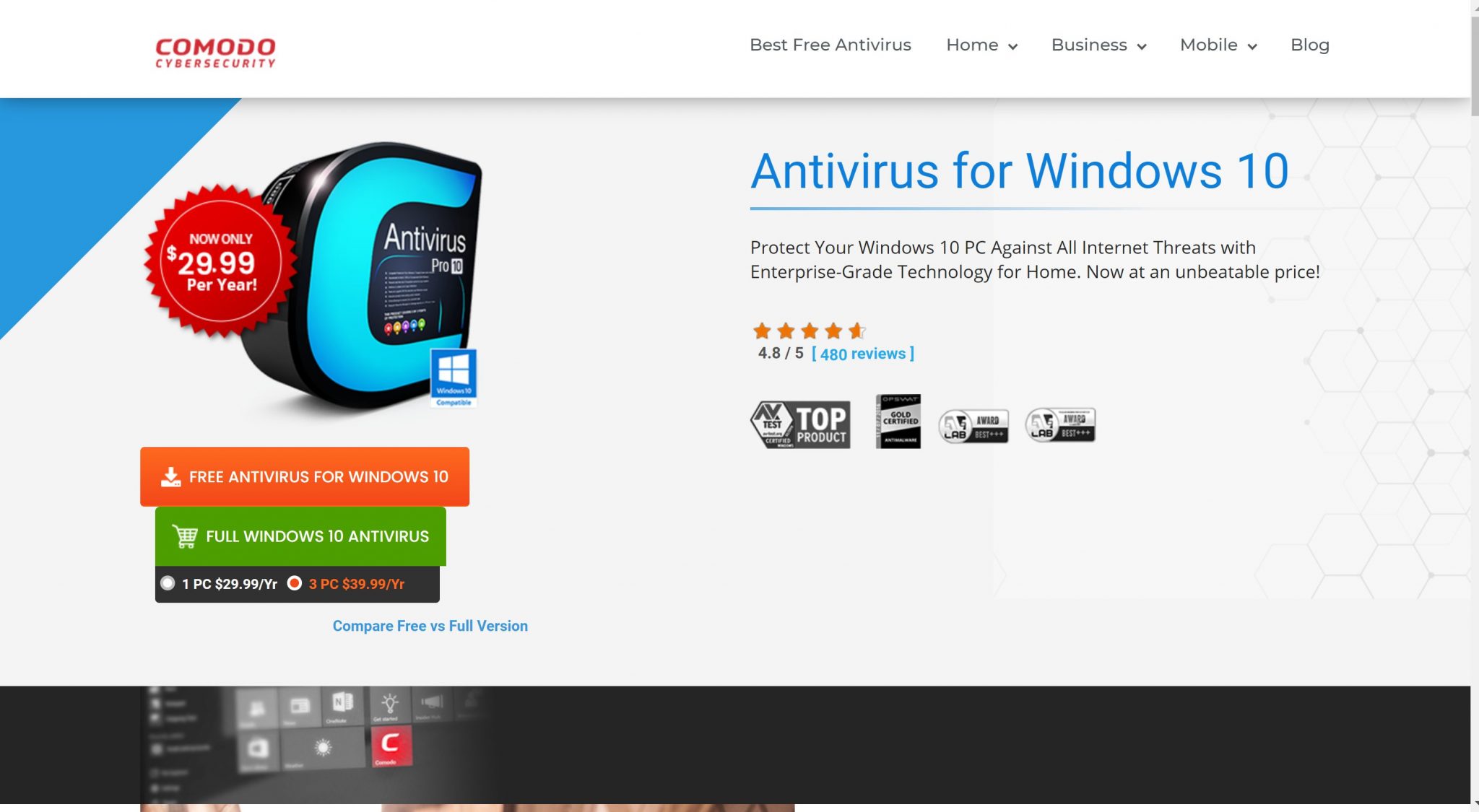 Comodo is a complete cybersecurity platform that also consists of a cloud-antivirus software. It is our second choice to be the most secured antivirus for businesses. To get a higher level of security, this software updates regularly with new features like auto-sandboxing, behavioural analysis and the virus monitoring capabilities. 
It is fairly easy to set up and configure the antivirus program with your device. Comodo works as a great option for end-point users. 
Features:
Equipped with modern advancements like Viruscope technology, your system will detect the malware or virus from the infected files and block them from spreading further. This way, you would be able to save your files from getting corrupt or hacked. 

While you are browsing the internet, this software will detect any kind of virus and remove it automatically. 

Furthermore, you can schedule the scanning and use the firewall to get an extra layer of security. 
3. Sophos Endpoint Protection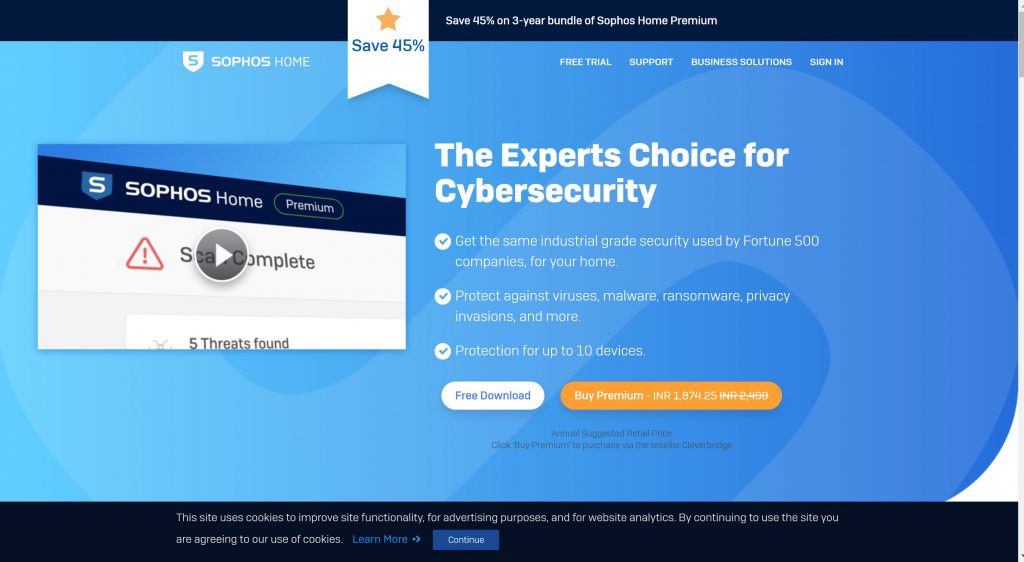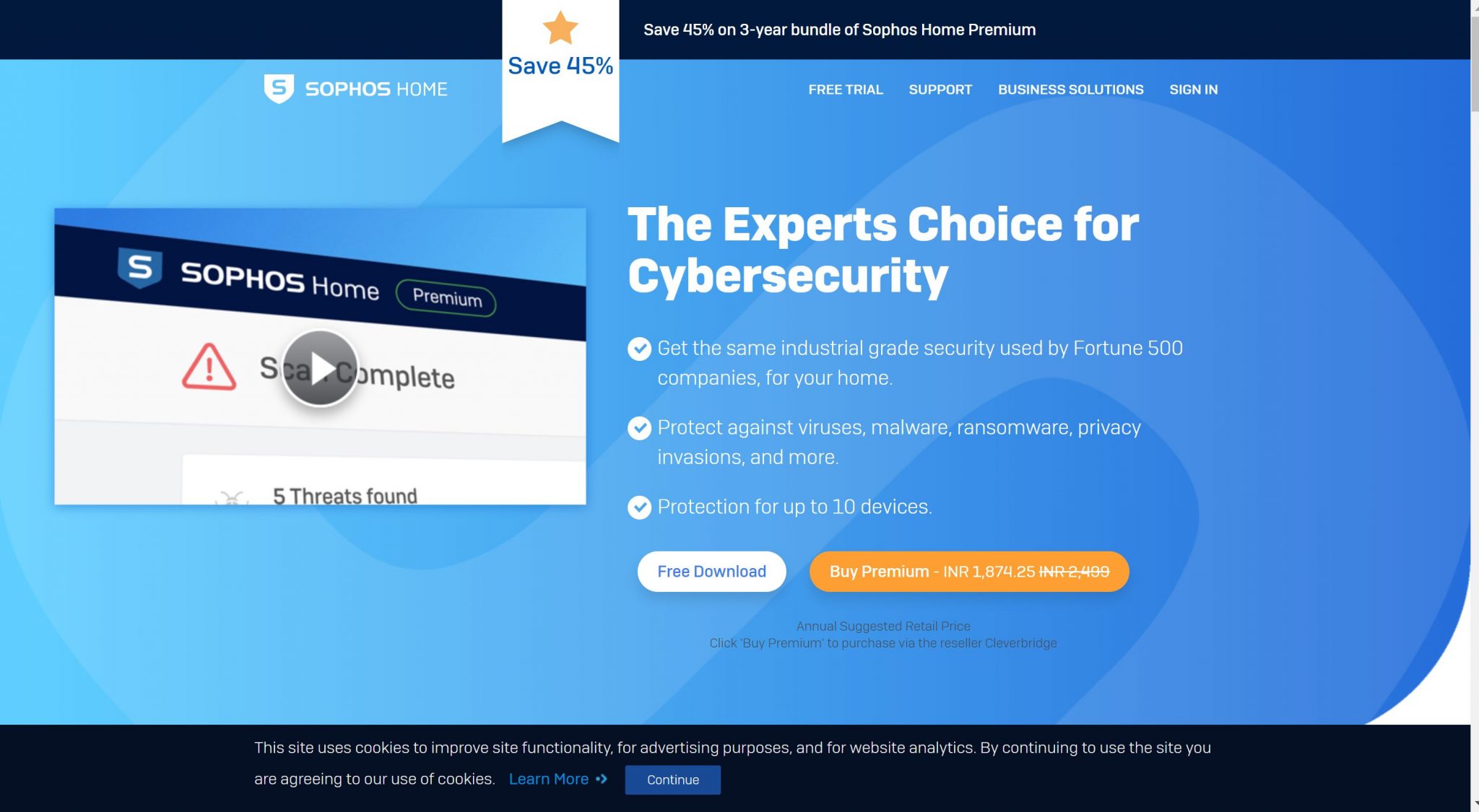 Sophos is one of the best cloud-based antiviruses. It is specifically designed for cloud storage devices. Sophos can detect any threats or viruses and eradicate it quickly before any software. 
Sophos Endpoint protection software follows a structured strategy to detect the threats. The best thing about Sophos is that it manages everything from a single admin console. Sophos has the fastest performance and gives a reliable source for the analysis of viruses. 
Features:
It is best available for big and large enterprises who are willing to take security to the next level. 

It follows a procedure for scanning and identifying the virus so that the virus attacks can be prevented further. 

It also gives a 30-day free trial before purchasing the premium license. 

The free trial also offers an automatic malware clean-up, report generating portal access. 

This AI-based system detects the viruses in advance without relying on the signatures.
4. Panda 
Panda was started back in 2009 and has been one of the most prominent antivirus since then. It is considered a great choice for businesses of all sizes. Panda ensures the virus detection ratio of 100%. Thus, you can stay protected while you are browsing, playing or doing anything on the internet. 
Unlike Sophos, Panda depends heavily on the signature before willingly or unwillingly detecting the antivirus. Panda works conditionally well for all kinds of systems such as Windows, Android and Mac. 
Features:
It offers frequent updates from time to time so that scanning becomes easier. 

Panda creates a blend of the latest technology with the browser cache to generate the malware signature for your device. 

Panda can efficiently encrypt all your offline files, images and videos but never stores any information about it. 

Be it the online system or offline, it uses the cloud-based system to protect your system as well as cloud devices. 
5. Webroot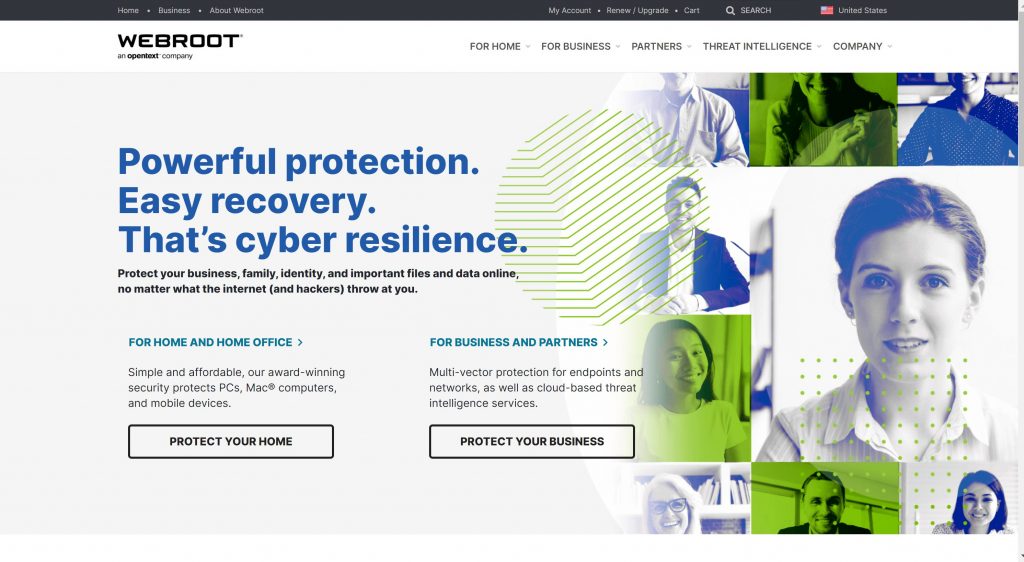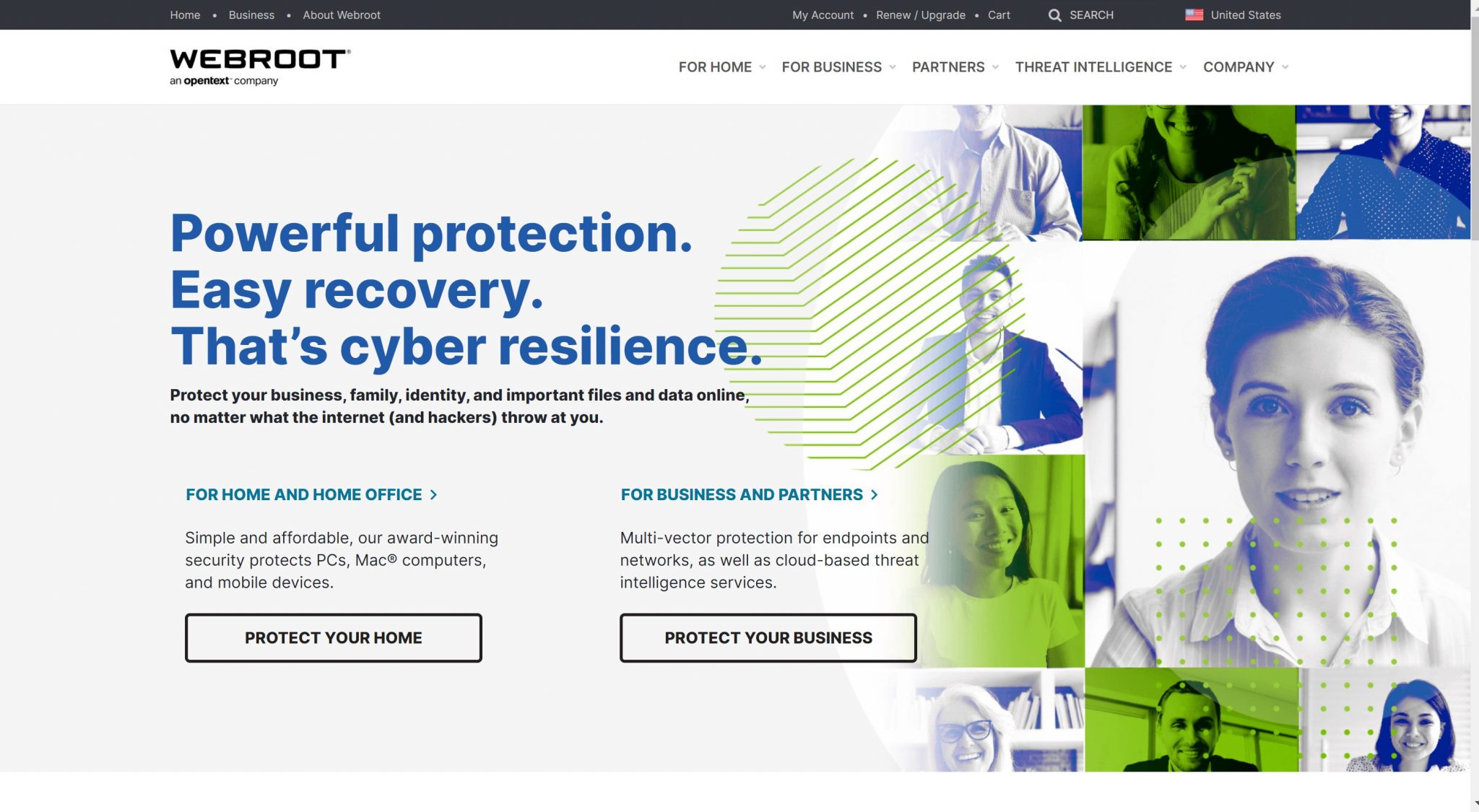 Webroot is a top-notch cloud antivirus software that is best known as the Threat Intelligence detection system. It means that webroot scans and detects the virus three times a day from your cloud storage. So, the chances of harming the system reduce to almost zero per cent. 
Webroot offers the security software system for both personal uses as well as businesses. However, we would recommend this cloud software for large businesses and micro consumers. 
Features: 
Webroot provides a multi-vector system that protects the user's devices from everywhere. 

It has a system analyzer and monitor that generates and analyzes the threats, hardware scans and reports it in real-time. 

Also, it has a single console for managing all the device security. It scans your devices within seconds and finally keeps a log so that you don't face issues with updates. 
6. Immunet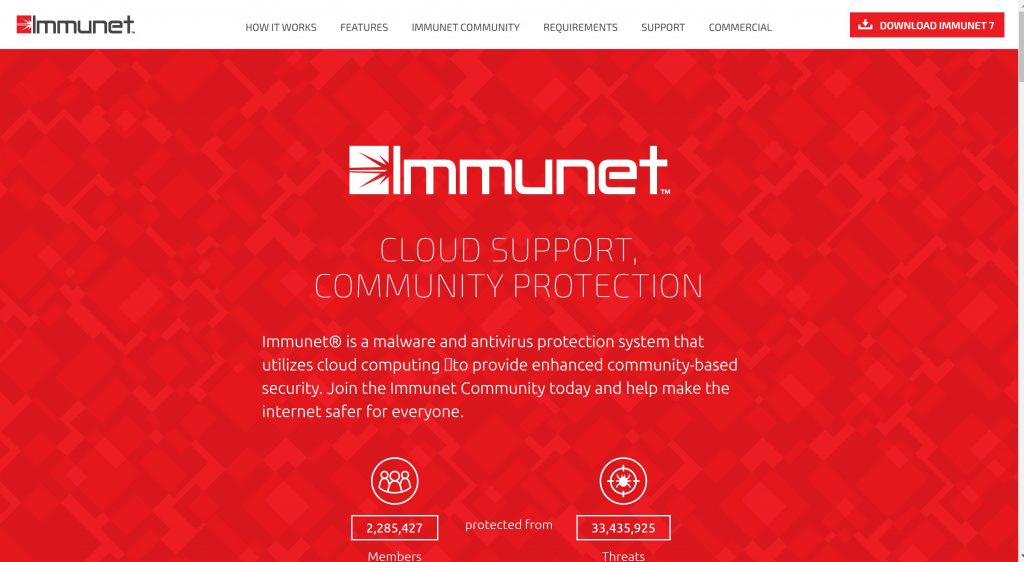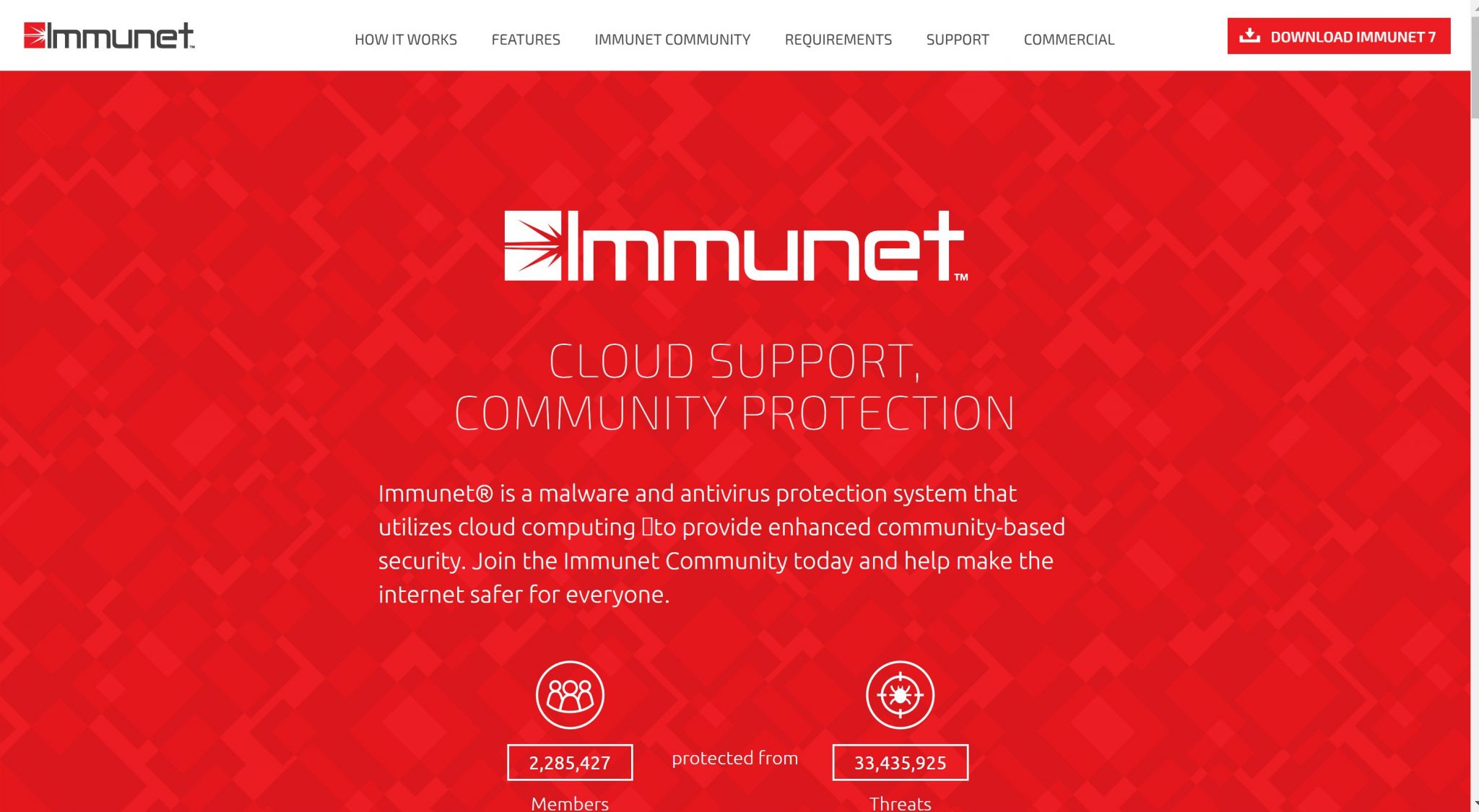 Immunet antivirus comes with the ClamAV detection engine that detects any kind of virus online or from the cloud system. The problem with most of the antivirus is that they restrict the scanning when offline.
But, Immunet is an exception. 
It keeps scanning and removing the treats even if you are offline. That's possible with its in-built ClamAVdetection engine. To start the offline mode scanning, you need to go to the settings to enable offline scanning. 
Features: 
Fast & real-time scanning using Immunet Cloud Protection system.

It offers quick network scanning using the Quick and On-Access Scan systems

Even if you have antivirus software, you can still add this one to the existing antivirus software. 

Immunet integrates seamlessly with Cisco AMP systems for tracking and controlling the malware attacks. 
7. Kaspersky Endpoint Security Cloud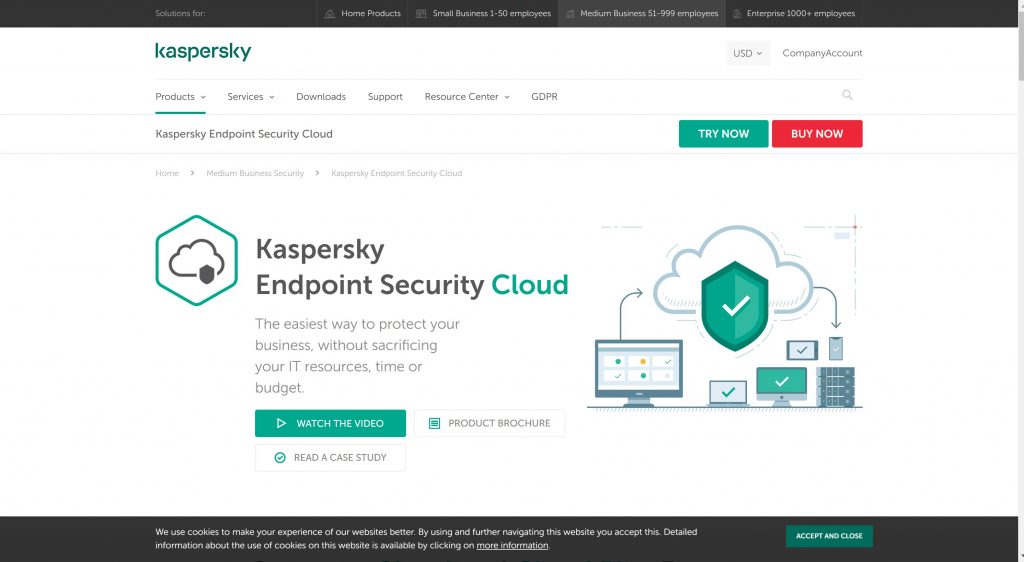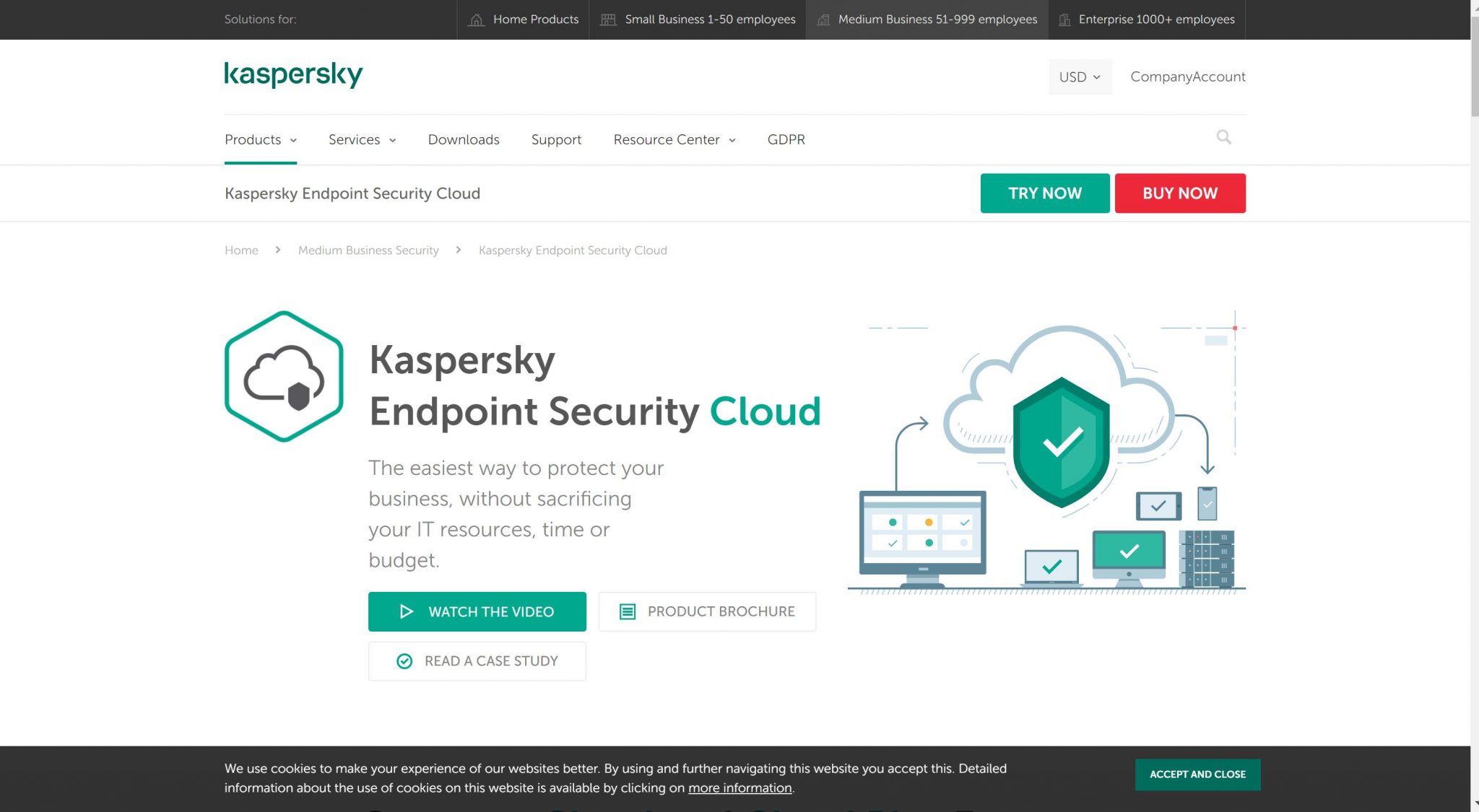 Kaspersky is one of the prominent names in the antivirus industry. Its endpoint security and cloud-based infrastructure makes it one of the most feasible choices for the antivirus. It is almost a decade old. 
When it comes to features, Kaspersky is considered one of the best antiviruses for Linux, Windows, Smartphone, PC, Mac as well as tablet. It comes with a plethora of tools that safeguard your devices. 
Features:
Kaspersky works well for business as well as the individuals because of its quick scanning feature. 

It has an admin panel to identify the unknown texts or even lock or recover the data from the lost devices. 

Kaspersky comes with a vast choice of tools such as the password rules, insecure file removal system, and administering the camera usage. 

Lastly, Kaspersky has a console for managing file security. It has a vast Bluetooth configuration technology for an extra layer of all devices.
8. Avira Antivirus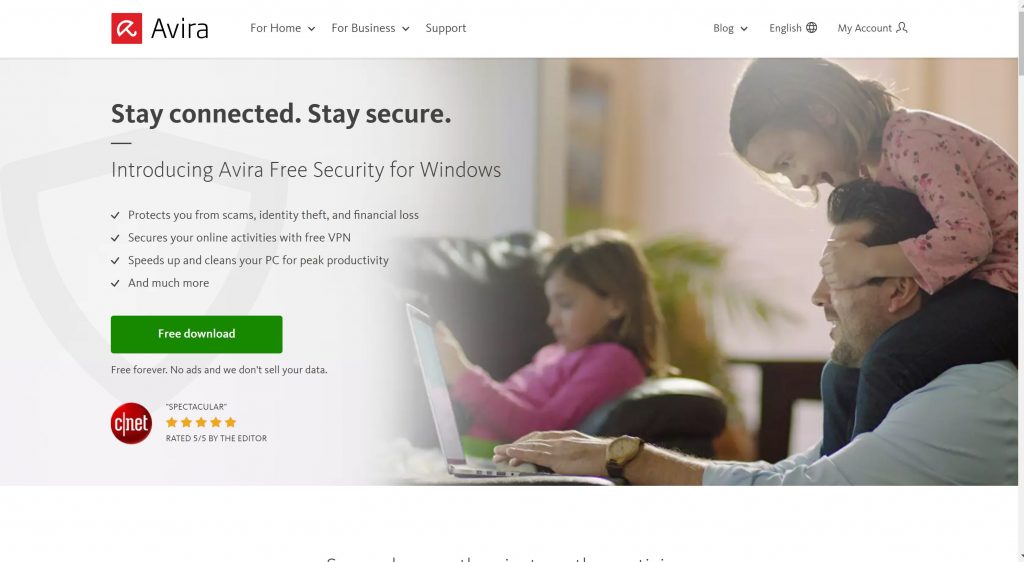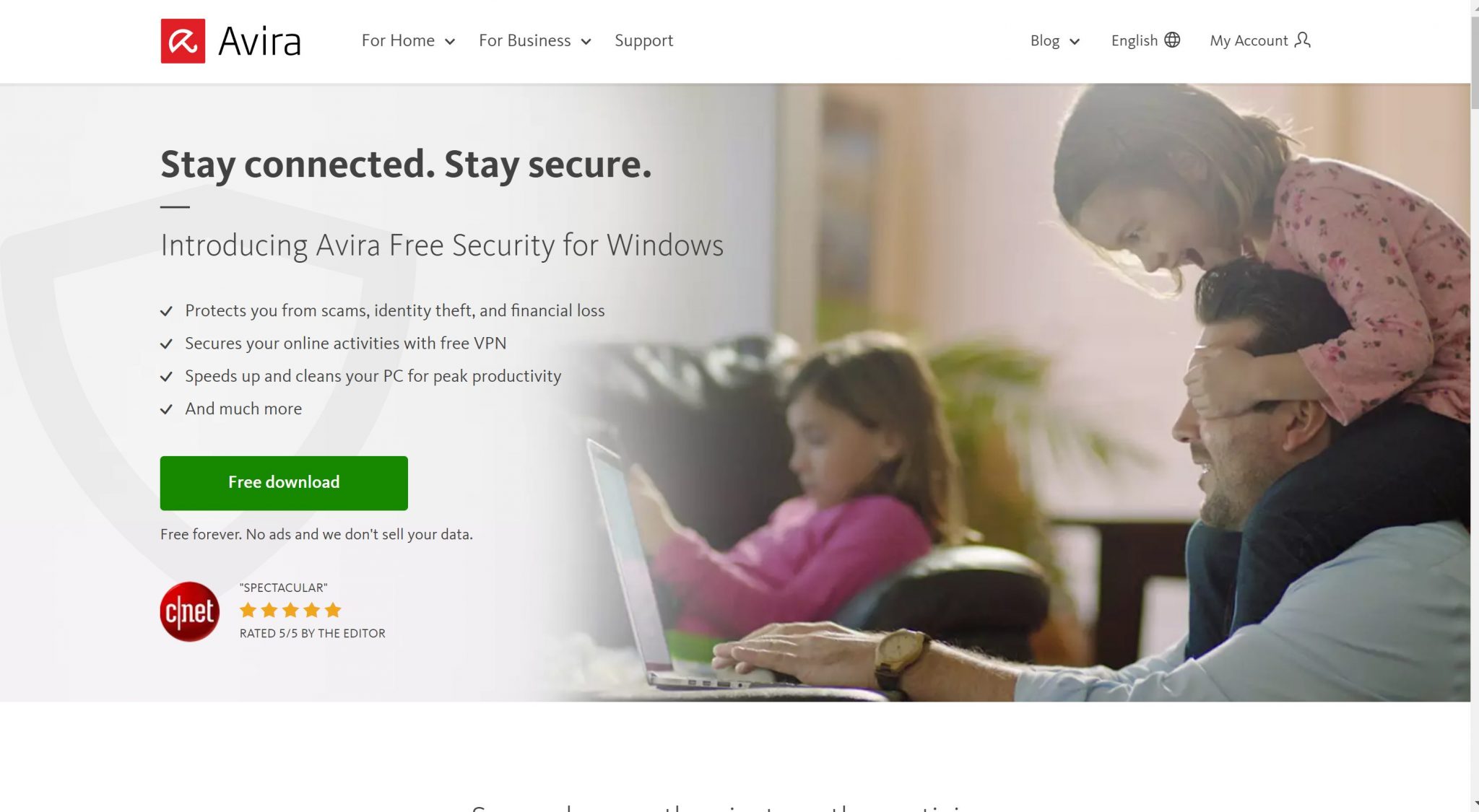 Avira is a well-known cloud based antivirus software most suitable for small businesses. It comes up with various security features such as baseline network shield, antivirus, web filtering, file server fortification, and optimization as well as application blacklisting and whitelisting.
Similar to various cloud based antivirus, this software is really easy to install and can be run on various devices such as PCs and Laptops. 
Features:
Avira is efficient enough to protect from all kinds of threats; Ransomware, Malware, Phishing, Spyware and Rootkits.

It offers real-time threat detection and advanced web protection to protect the users from any hacks. 

It is efficient enough to scan up to 1000 devices at a time and offers real-time reporting. Above all, it is well-known for its quick reporting and monitoring. 

Your cloud files can be protected using their on-demand and on-access feature that scans your server. 
9. Malwarebytes Cyber Security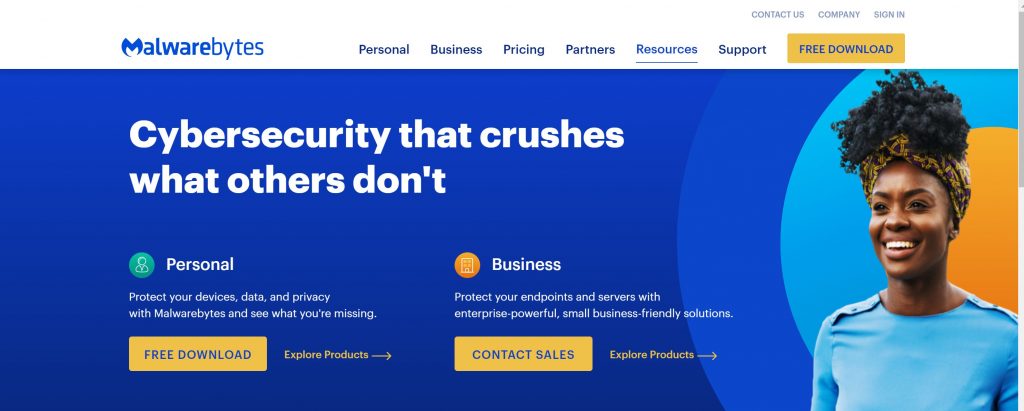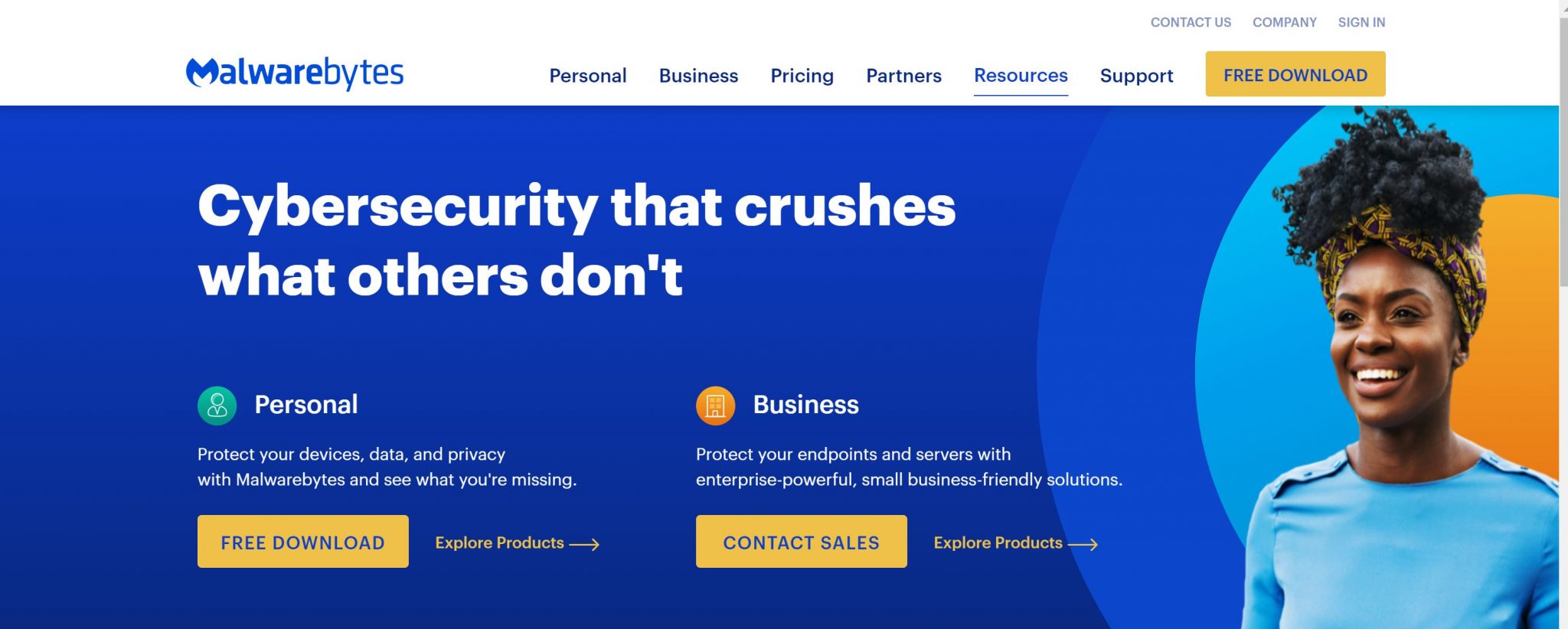 Malware bytes was launched back in 2006 and since then, it has been providing robust security features. It scans the file in the batch mode rather than scanning them individually. 
In fact, Malware claims itself to be one of the fastest, smartest and lightest antivirus currently in the market. And, the frequent updates is even a big plus. 
Features: 
Fastest Anti-ransomware in the market. 

It scans and protects the system by using endpoint security systems. Thus, the protection from the virus comes in different layers. 

Even before the malware has affected the system, this antivirus detects the threat using the behaviour matching, anomaly detection and application hardening features. 

Malwarebytes uses a single endpoint unified system that leads to instant deployment and quick removal. 
10. ESET Endpoint Security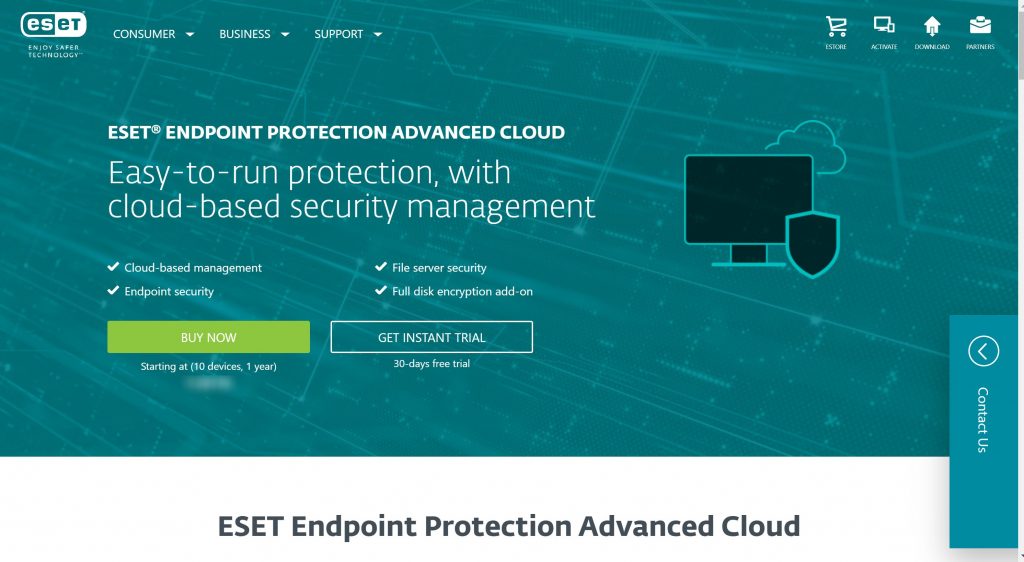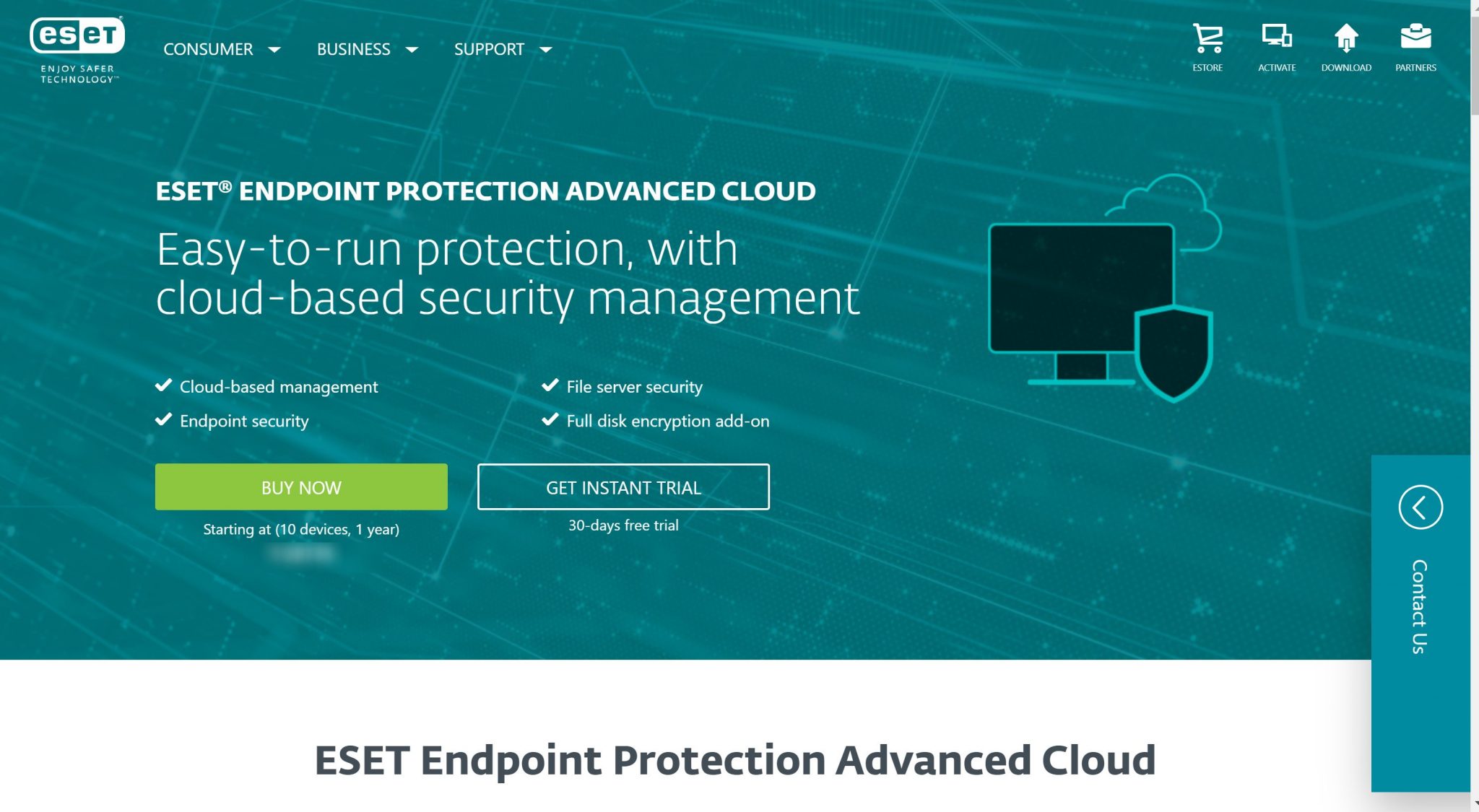 Eset is a reputed IT company that offers reliable security solutions and antivirus software for all businesses. Eset is a blend of the latest technologies and virtual layers with machine learning capabilities. 
Eset is known for its high-end security protocol that detects the threat at all levels, before the execution, during execution and after the execution to keep layered security. 
With the ransomware coating, this antivirus is efficient enough to check all kinds of viruses before anyone else. Eset is a great choice for small businesses as it is easy to install and setup. 
Above all, It offers a 30-day free trial which comes with most of the features. 
 11.

Avast Business Antivirus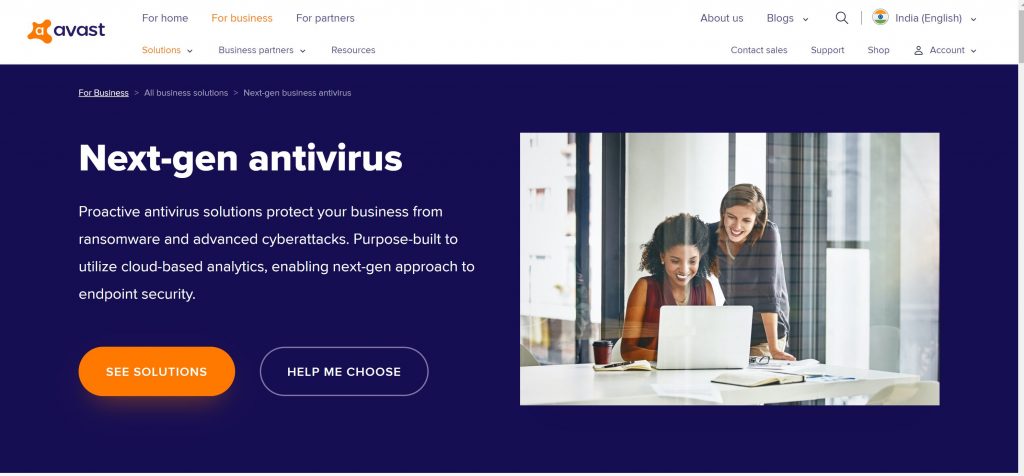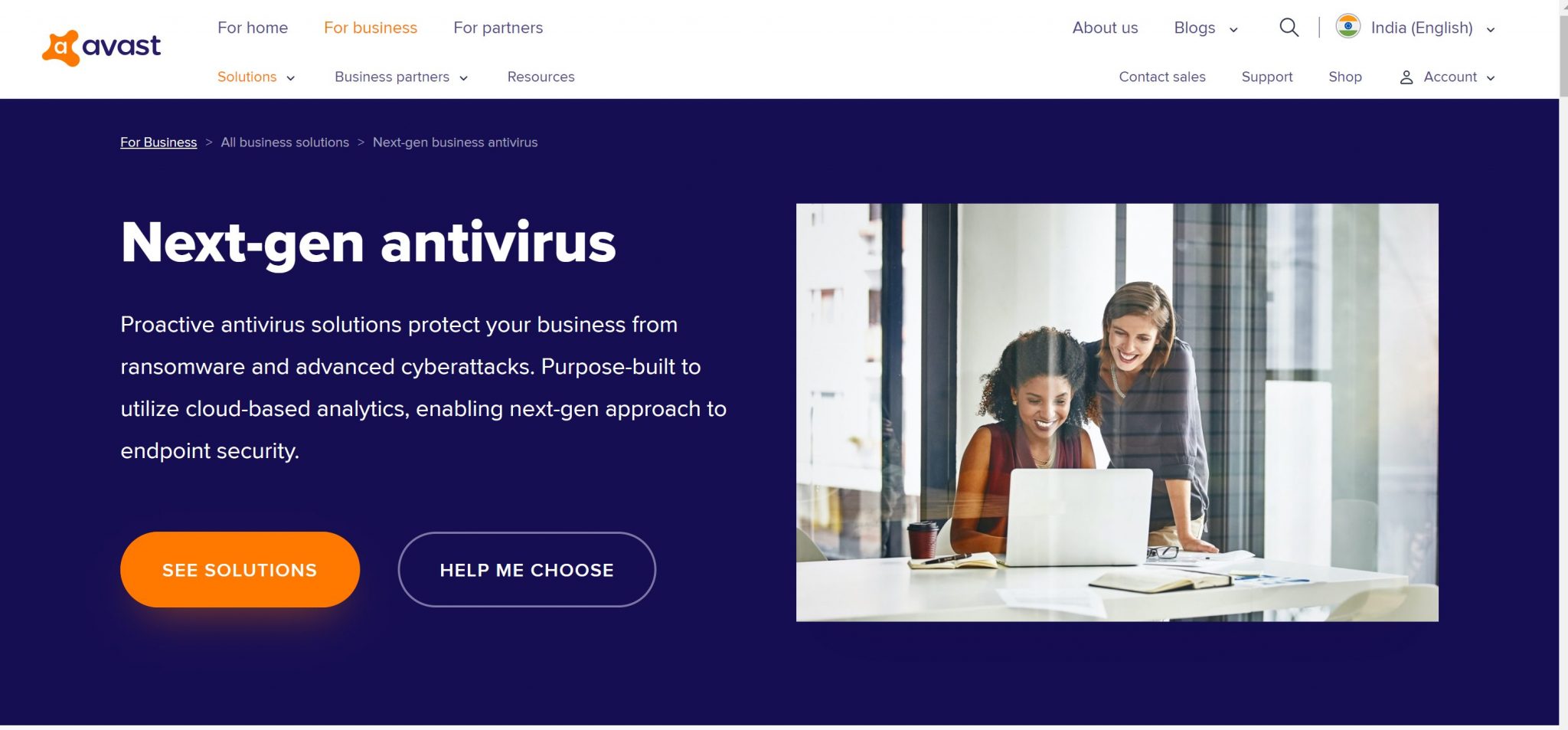 Avast is a well-known business antivirus software. It also offers a cloud-based solution. It works well on all the devices including laptops, PCs. mobile and tablets. 
In fact, it comes up with numerous tools such as Firewall antivirus, anti-spam, email protection and sandbox. 
Avast also provides protection to the devices in real-time. It is easy to install and set up. That's why Avast is one of the most used antiviruses.
Features:
Avast can scan over 200 billion URLs in a single day. It is also capable of scan schedules. 

You can set scanning rules for multiple devices. Unwanted applications and programs can be blocked. 

It has a real-time scanner for detecting and analyzing the unfamiliar files and detect behavioural patterns. 

Avast for mobile is even free to use. However, free antivirus is not always reliable. 
12. McAfee MVision Cloud


MacAfee is a top-notch cloud antivirus software that is designed for the IaaS, PaaS, and SaaS-based business. It is a versatile antivirus tool that provides protection round the clock and blocks malicious websites.
Features: 
To protect against online threats, McAfee offers a Data Loss Prevention policy for cloud storage. 

It also blocks the sharing of your documents and files to unauthorized people on the cloud. 

With Top technological advancements such as Artificial intelligence and Threat intelligence, it secured your devices round the clock. 

 McAfee has machine learning capabilities and one of the best cloud-based architecture. 
Conclusion

:
When it comes to security and privacy, no business would like to compromise. Any virus, malware or ransomware can prove to be dangerous for your system. Thus, feature-rich antivirus is indeed important. 
This was our list of 12 Best Cloud-based antivirus software that you must try definitely equipped with the latest security advancements. 
If you have more to recommend, do let us know in the comments!
Quick Links: