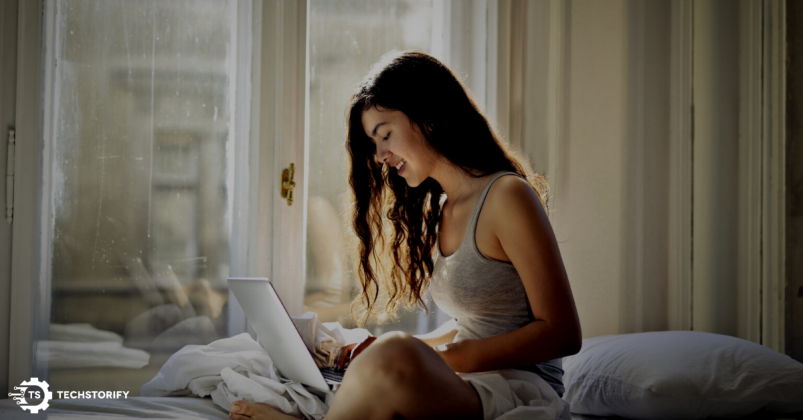 If you want the best-quality video downloads from the top sites, watch movies online free, or a quick way to get direct downloads and torrents, Folx and Pulltube may just be your new favourite apps.
How do you get hold of these apps? Well, they come as part of Setapp – MacPaw's app platform that gives you access to over 170 Mac apps.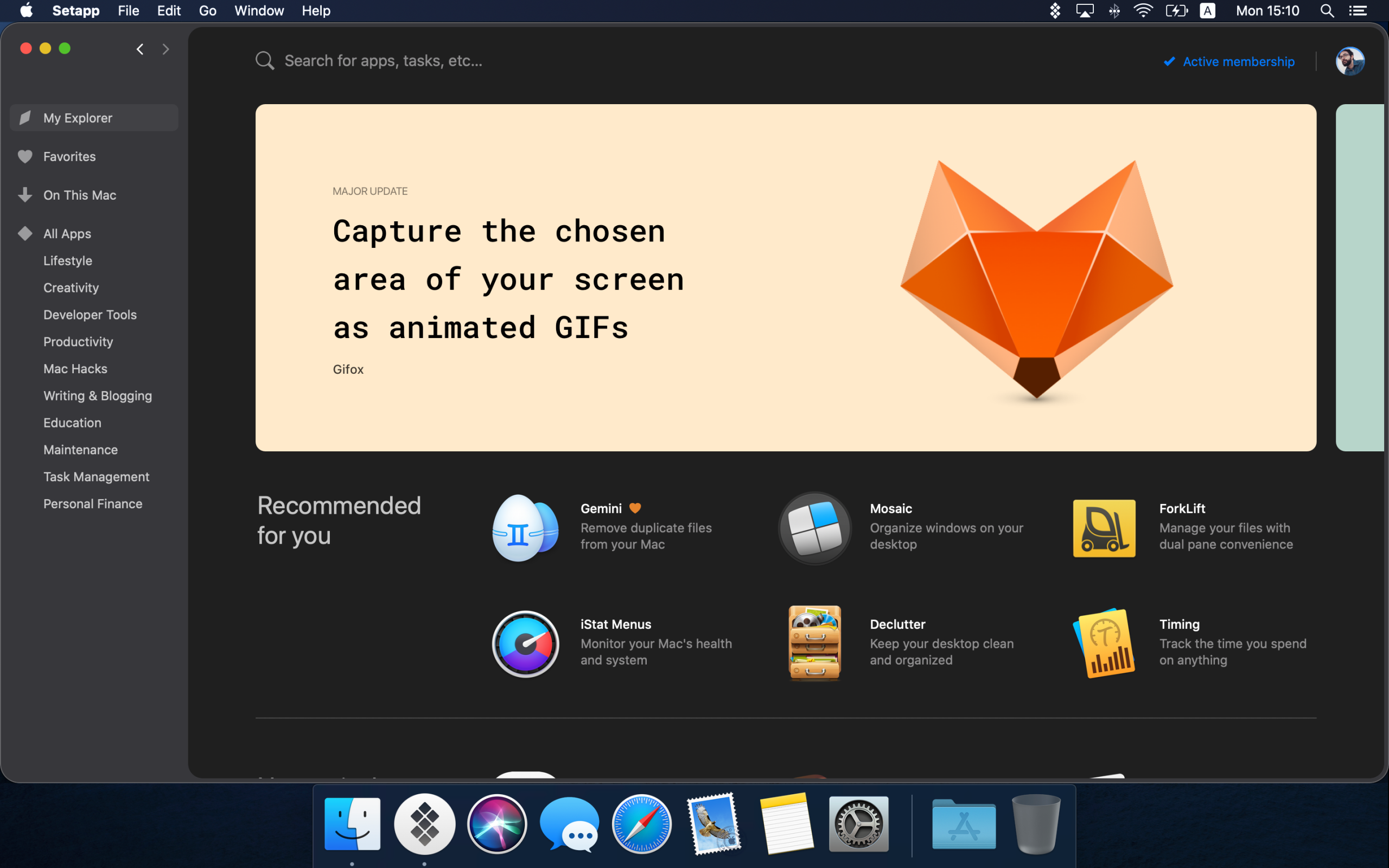 We'll have a walkthrough of what Folx and Pulltube can do for you, as well as how to install and use them on your Mac.
Folx Pro
Folx Pro is a great choice for downloading anything from the internet, including YouTube vids, content from torrent sites, and direct downloads. Now you can easily watch movies online free as well as use Folx for other downloads.
Folx Pro will speed up the whole process of downloads – it can split downloads into multiple streams, and comes with a built-in torrent search. The YouTube video downloader is another very handy feature as you don't have to waste time looking for online methods.
How to Download and Use Folx
Sign up for Setapp, and you get access to all the apps they have to download as you wish for a monthly subscription (there's a free trial if you want to check it out before you buy).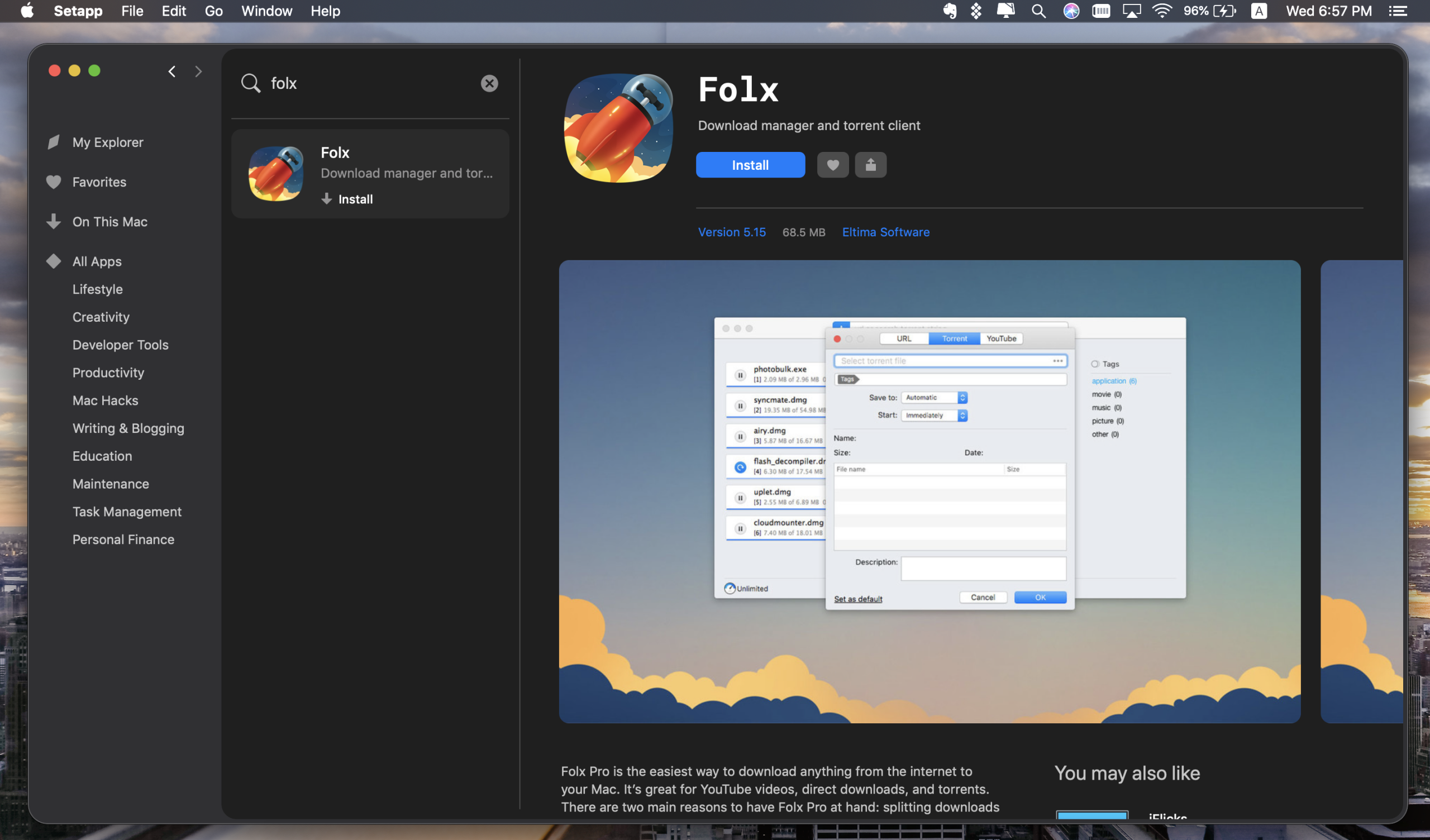 Once you have downloaded Setapp, you can pick which apps you want to use from within Setapp. This means that all apps are contained within Setapp, so you can find the ones you need quickly.
Download Folx from within Setapp, and open up the home screen. You'll see that the home screen is divided into sections. To navigate between them, click the gray word next to the downward-facing arrow in the middle of your screen at the top. From here you choose if you want to see all downloads, those that are finished or paused, and you can see what's scheduled to download too.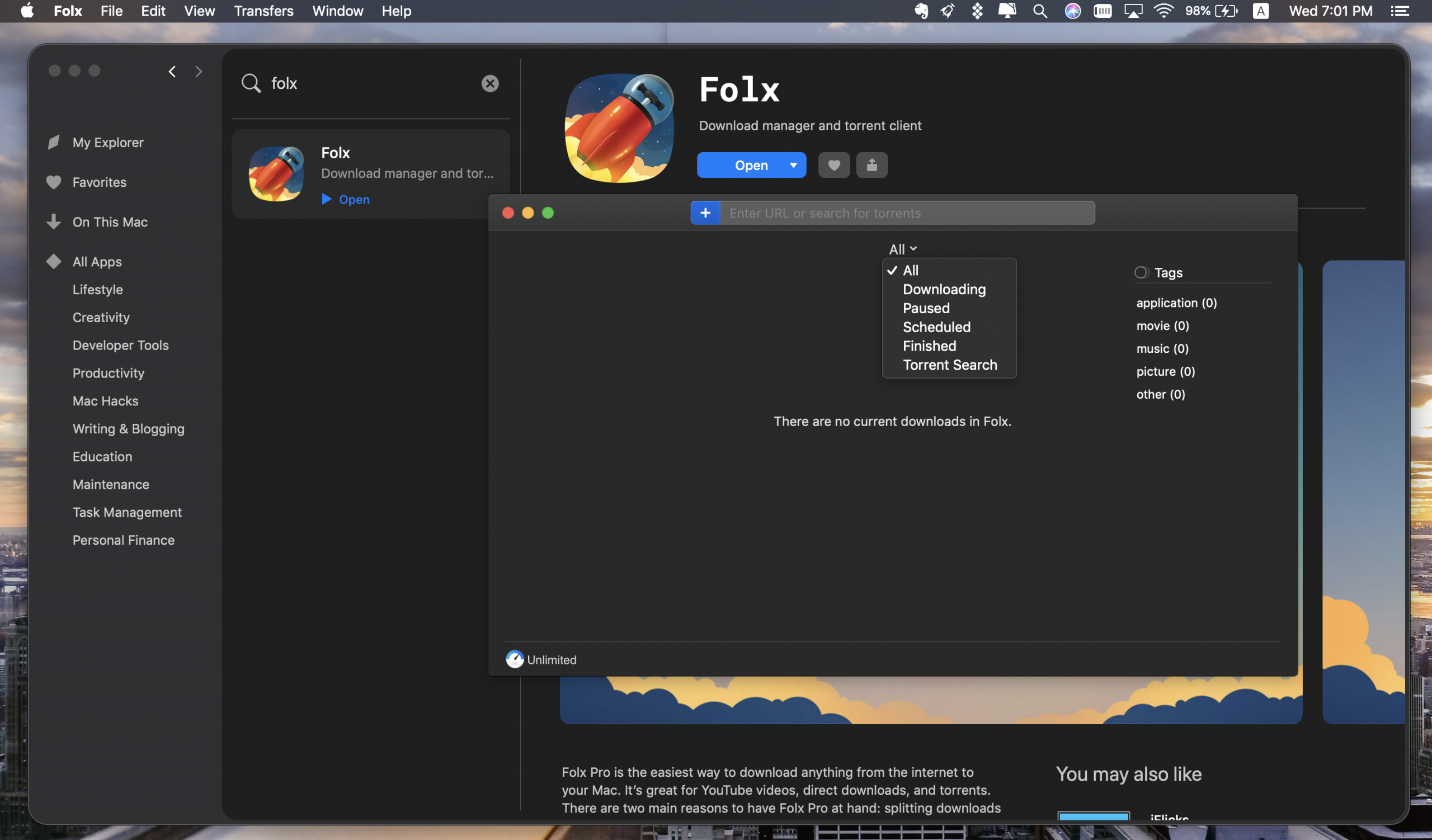 If you want to filter your downloads by tag, try clicking the tag filters on the left.
To access the full torrent client for macOS, click the blue "+" button on the search bar, and select the Torrent tab. Click on the three dots on the right to select the file you want to download.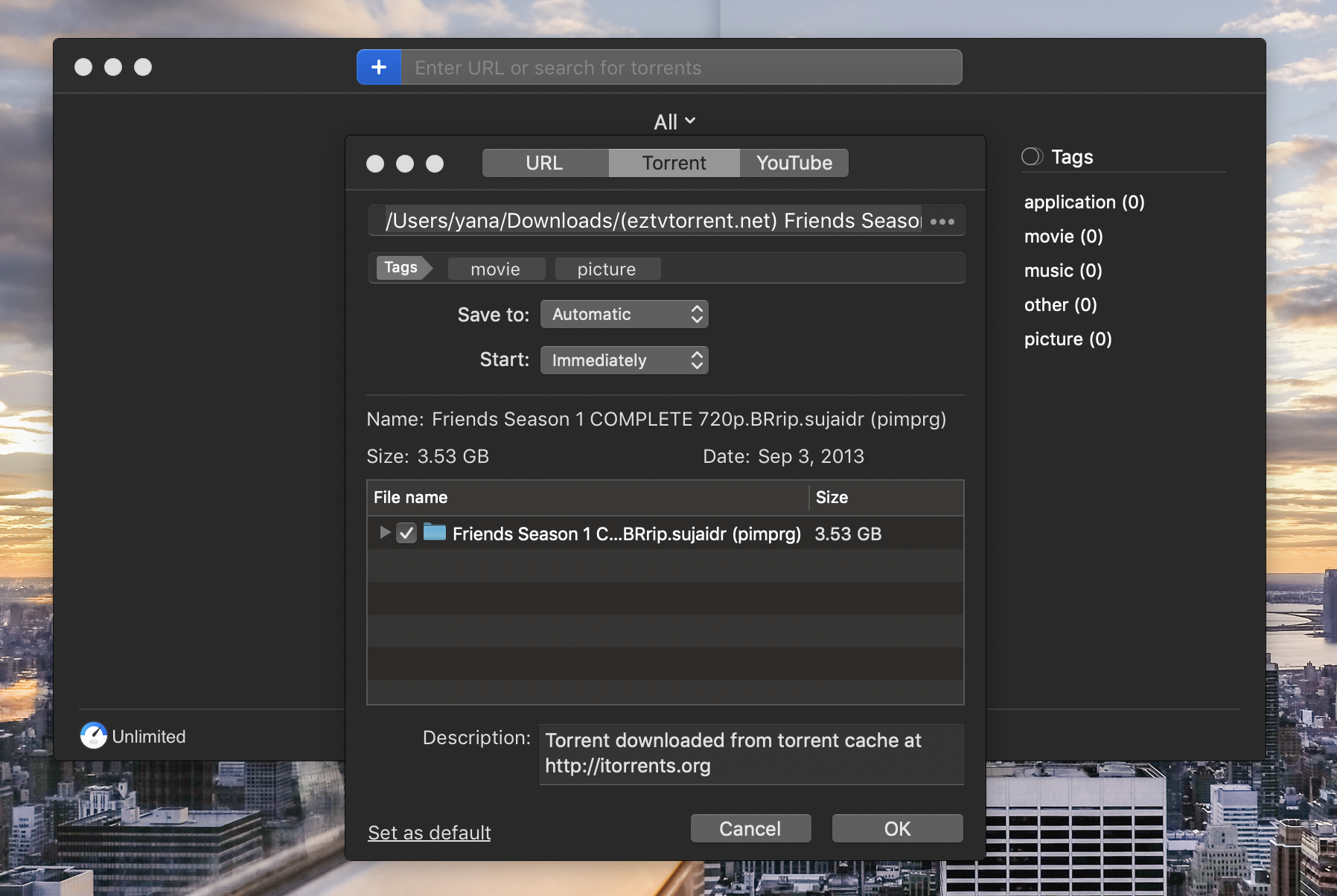 You can set your preferences using the drop-down menus, and click on OK. You can also schedule torrent downloads for later in the Preferences tab.
How to Speed up Your Downloads with Folx
If you feel your downloads from torrent sites are going too slow, you can split the downloads in up to 20 parallel streams. Folx also looks at the active processes that you have running on your Mac and adjusts the download speed accordingly. If you want to give it a manual tweak, head to the Preferences tab and click on Smart Speed.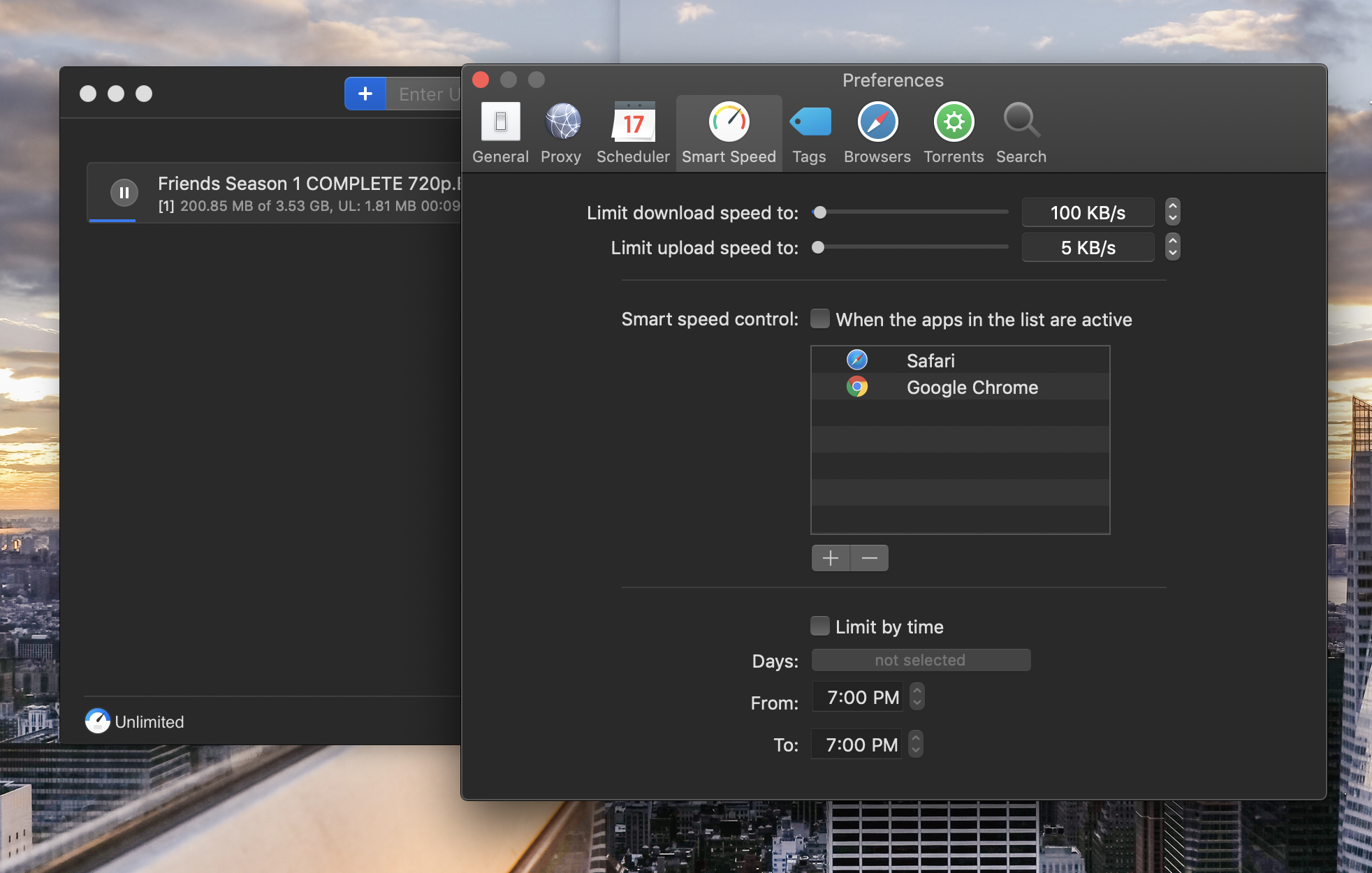 YouTube Downloads
Just click on the YouTube tab and enter the link or URL you want to download. Folx also has a drop-down menu that gives you the choice of what resolution you want to download.
Pulltube
Pulltube is an advanced video downloader for your Mac. Save video, audio, and playlists from many platforms, including YouTube, Vimeo, Facebook, Instagram, and Soundcloud.
Need to download different video file formats? Pulltube supports 4K, 8K, HD, and 60fps formats. You can also manage audio as well as video – Pulltube lets you choose to save MP4, MP3, or M4A formats. This means you don't need an external media converter.
How to Download and Use Pulltube
Just like with Folx, use the Setapp platform to download and open Pulltube.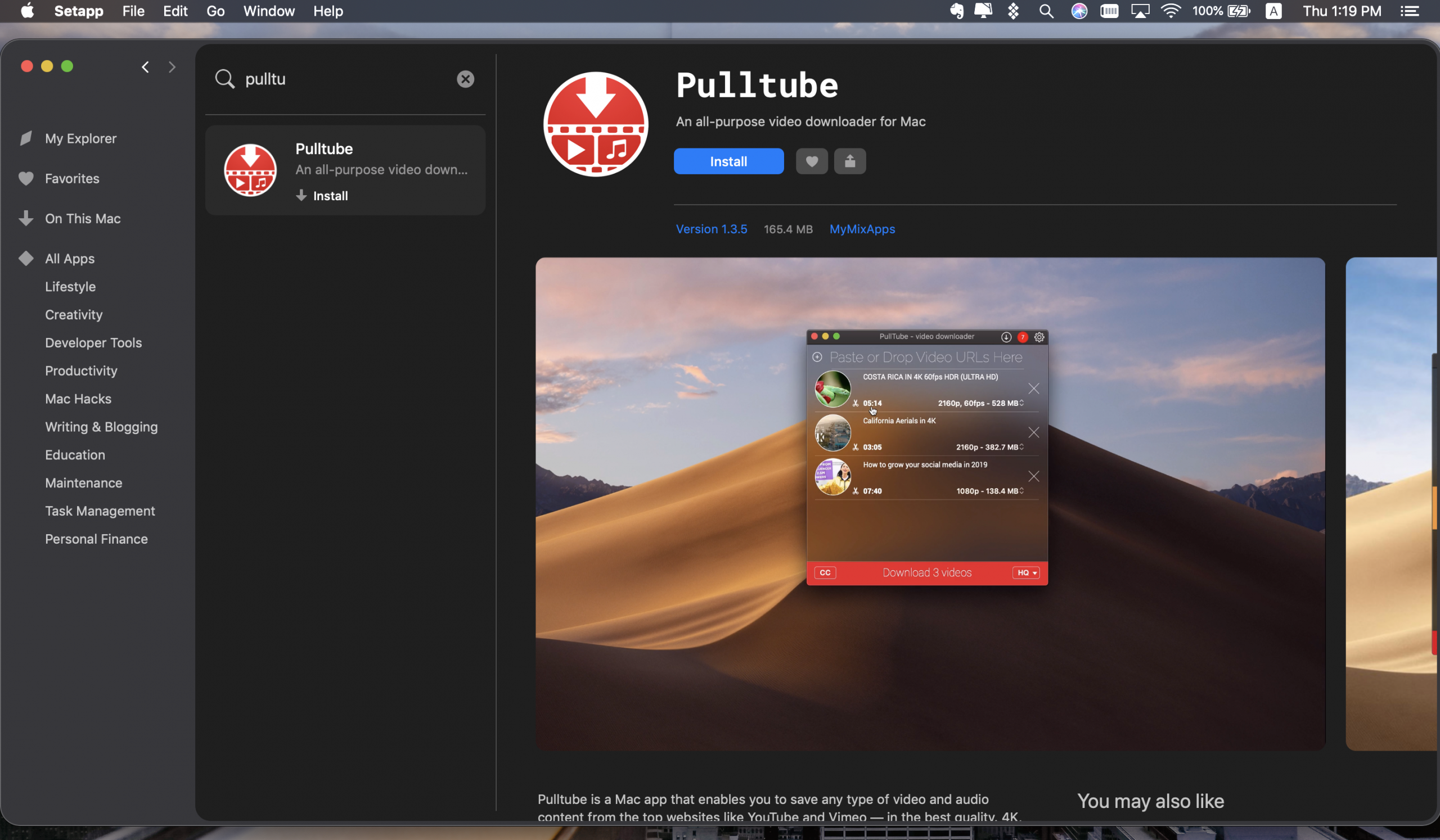 When you find a file that you want to download, simply copy the URL or drag directly into the Pulltube window for it to start downloading. If the video is in a playlist, Pulltube will automatically recognize this and give you the choice of downloading the whole list or specific files.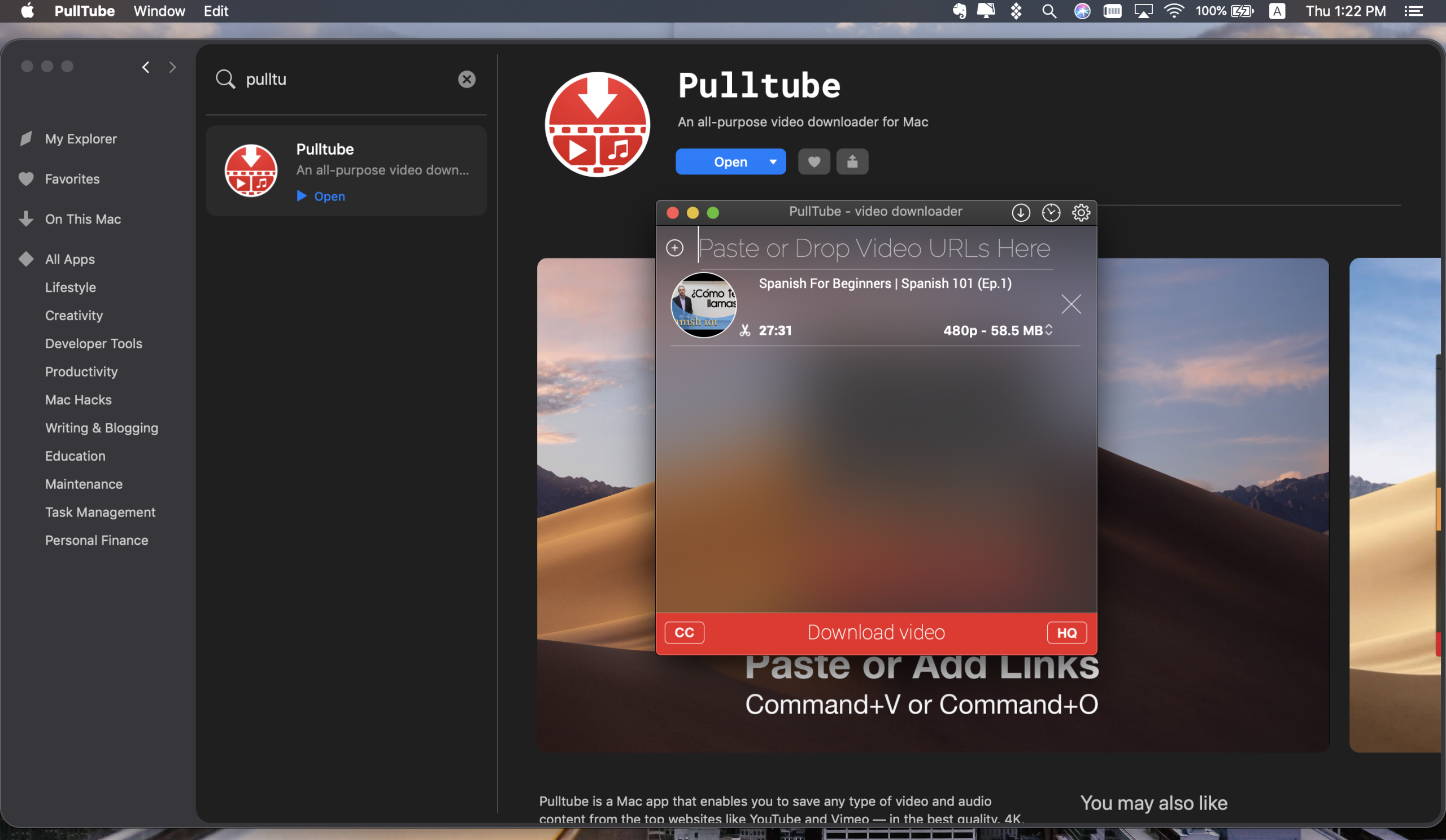 If you want to tweak the quality of a downloaded file, go to the HQ in the bottom right-hand corner of the Pulltube window and adjust. To add or remove subtitles, click on CC in the bottom left-hand corner.
Extract Just One Part of a Video with Pulltube
Just want one scene of a movie? Why waste time downloading the whole thing when Pulltube can trim videos and save only what you want it to?
Just paste the link of the video and click on the scissors button below it. You'll go into Trimming Mode, and you can then set the clip duration manually. Click the Trim button, and you're done – Pulltube will save your choice.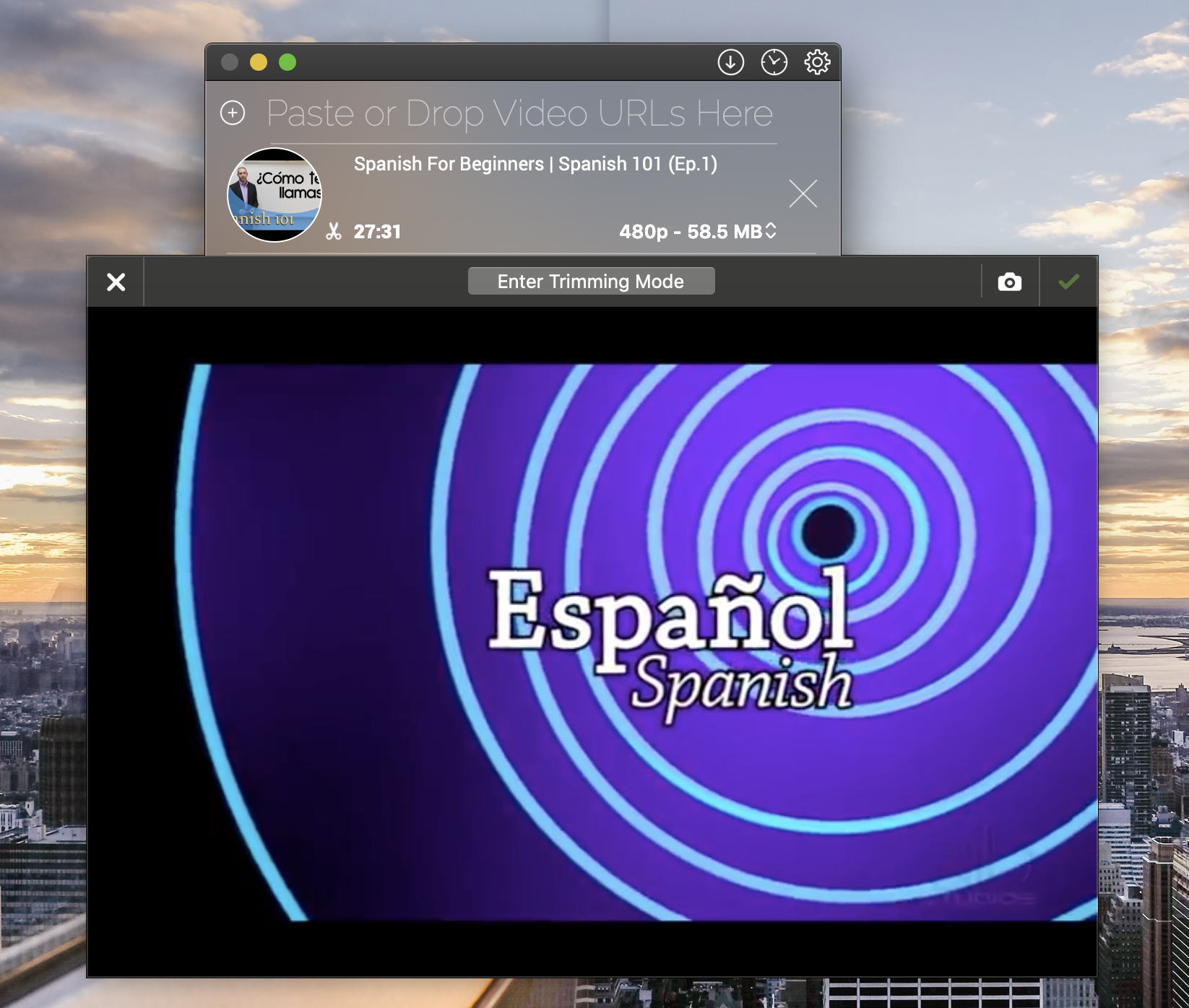 Conclusion
Folx and Pulltube will make downloading from torrent sites and pulling video much more efficient and stress-free. Watch movies online free, schedule downloads from torrent sites, clip and trim only the bits you want from online videos – these two apps offer a whole host of possibilities.
Setapp is available for a monthly subscription starting at $14.99 for all the apps Setapp contains – apps for lifestyle, Mac maintenance, finances, productivity, and creativity – there are over 170 apps to choose from to suit your business or your family.