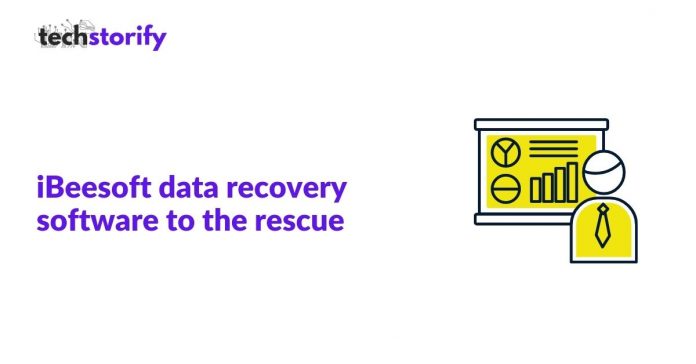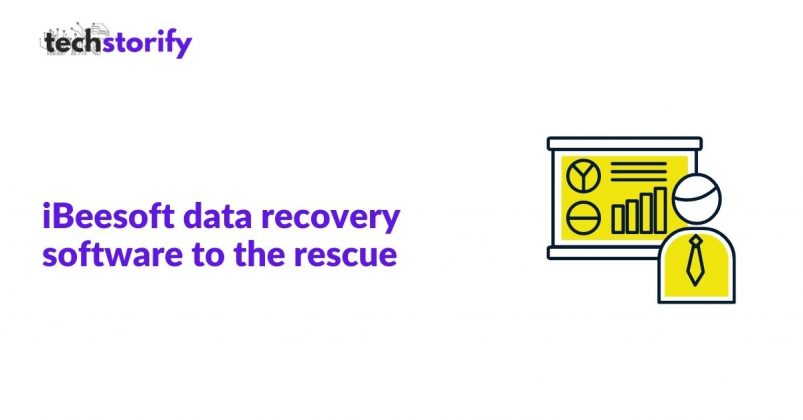 In the current technology scenario, almost everything is done on a computer system, whether it is writing a book, making music, creating presentations, or doing various other tasks. Moreover, we also use our computer system to store files such as music, documents, photos, and videos.  
We are thankful to computer technology for simplifying the way we do our work, but everything has a good side and a bad side.
Sometimes, we tend to lose our important data due to various reasons such as a file cleaner program removing all of your important documents, photos, music or formatting of hard drive, reinstalling the Windows software, and more such reasons.
In case you have also lost your important photographs and videos and are looking for a way to restore them, the only possible way is to use data recovery software.
One of the most reliable and working data recovery software I use to recover lost photos and videos for my friends, relatives, and myself is iBeesoft data recovery.  
Moreover, the best part about iBeesoft is that you can recover photos from mac devices also, so it is not just limited to the Windows operating system. With iBeesoft, you can recover more than just photos, so in this article, we will be discovering more about iBeesoft data recovery software.
---
What is iBeesoft Data Recovery Software?
IBeesoft is a software development company that has developed software to create a backup of your data, find duplicate files on your system, clean junk files on macOS, data recovery software, and more.
IBeesoft data recovery software is a complete solution for windows and macOS users to recover their lost data from windows and MacBook.
All you need to do is download the software and start scanning the drive from where you want to recover the lost data.  
The software is light in size and does not consume a lot of memory or CPU of your system. Sometimes, it is difficult to scan lost data in normal mode. Therefore, you need to use the deep scan, however, it won't affect the performance of your system, and you can continue with other tasks simultaneously.
To run the software and recover all your files, you need to purchase its license; we will discuss more about it in the article later. Before that, we will pen down a quick guide on how to recover your lost photos using iBeesoft data recovery software.
---
How to Recover Lost Photos and Videos Using iBeesoft Data Recovery Software on Windows?
In this section of the article, we will be giving you details on recovering lost photos using iBeesoft on the windows system.

For this, you need to download the iBeesoft data recovery software and find out where were the lost pictures located as we will be selecting the drive, which will be scanned to recover lost data.

The primary step is to download iBeesoft data recovery software from its official 

website

.

Install the program on your computer, and don't forget to check "Create a shortcut" for easy access.

Get a license to use the full feature of iBeesoft; you can purchase one from the

official website

.

Once done, you are all set to use the software to its full extent and recover your lost photos and videos.  

When you launch the software, you will see the following (see image below) interface.
8. The interface is pretty easy to understand. You need to deselect the "All file types" option below the start button and select pictures and videos only.
9. Now click the big round start button, and in the next window, select the location from where you want to recover the photos (see image below).
10. Now click on the yellow button placed in the top right corner of the window and let the scanning process begin.
11. The normal scan will soon start, this takes significantly less time, and most of the time, it fails to scan all of the lost files.
12.  So, as you can see, the iBeesoft data recovery software managed to find 6344 lost files on my computer. Well, there are more than 6344 files that I need to recover, therefore, I will select the deep scan option. The best thing about iBeesoft is that it tells you to use the deep scan feature on its own.
13. You have to click on Ok now.
14. Select the "Deep scan" option highlighted with the yellow color on the screen to begin deep scanning your hard disk partition for lost data files.
15. That's all you need to do right now. A deep scan usually takes 15 minutes, so till that time, you can find out more about iBeesoft data recovery software features and pricing in this article below.
16. Once the scan is done, iBeesoft will create a new directory on its own and all of your recovered files.
17. All of the lost files will be stored separately and you can select which files you want to restore back.
18. So, with the help of iBeesoft, I managed to recover 48126 files in just a few minutes, that's amazing, isn't it? But I am not going to recover all of them, though. Similarly, even you won't recover all of the unnecessary data files, so just select the folder containing the images and deselect all of the other folders. You can find the list on the left side of the screen.
19. That's it. In this way, you can quickly recover all of your lost files.  
The steps to recover data on macOS are the same, you can follow the steps above to recover lost photos on macOS as well.
---
Features of iBeesoft Data Recovery Software
IBeesoft data recovery software is a lifesaver for sure. With this software, I managed to recover some important images of the school trip. I'd recommend everyone to use iBeesoft data recovery software due to the following reasons:
User Interface:

 Well, for me, this is the most important thing as a complicated user interface makes it difficult for an average user to operate the software. However, this is not an issue with iBeesoft data recovery as the interface is simple and easy to use.

Recovery speed:

 While some software takes a lot of time to recover 1 GB of data, iBeesoft took less than 15 minutes to recover 35GB of lost data; you can check the image attached above in the article.  

Light in size

: iBeesoft takes very little storage on your system, so you don't have to worry about removing some files from your pc to install the software.  

Recover all types of files

: The best part about using this software is that you can recover all kinds of data such as images, videos, documents, audio, and more, no matter what the format of the file is.  

Intelligent system:

 The software is smart enough and creates a separate directory to recover files. In this directory, all of the files are stored in their respective folders, and you can restore only those files which you need.
---
Pricing
The software has three types of licenses, all of these licenses can work only on a limited number of systems at a time. In the image below, you can find out the current prices of the iBeesoft data recovery software.
---
Final Words
Losing data is one of the worst nightmares one can have, but with iBeesoft data recovery, it has become super easy to recover the lost data.
If you have mistakenly deleted some of your important images, videos, audio files, document, or any other data, you can use iBeesoft to recover it quickly.
It is available for windows as well as macOS, therefore you do not have to look around for a different data recovery software for macOS.
In this article, we have thoroughly explained how-to photos on your windows system using iBeesoft data recovery software, discussed its features, and listed down its pricing. That's all for now; good luck recovering your important data.