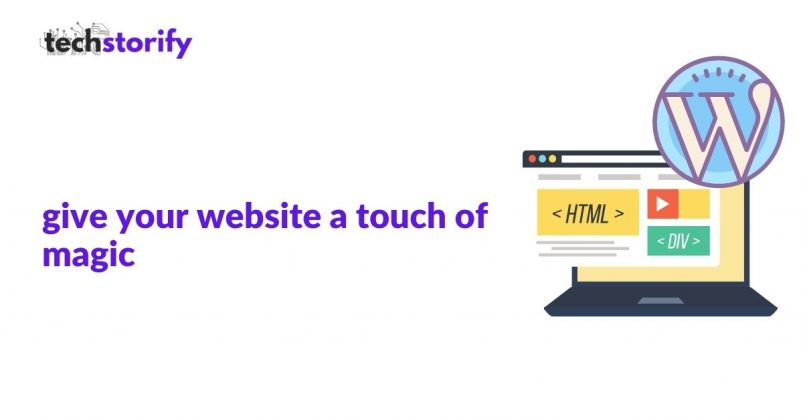 Do you plan to establish a personal or business website? Then, you must have the best WordPress or WP themes. There are lots of WP themes in the market, so you must wisely choose the right one for your needs. Don't worry because, in this article, we will provide you with a comprehensive guide for WP themes.
Free VS Premium WordPress Theme
Are you curious about which one is better between free and premium WP themes? Read more.
Free WordPress Themes
If you are budget-conscious, this is the best WP theme for you. Thus, you don't need to pay for it.
It comes with simple designs. Free WP themes are ideal for personal blogs.
Free WordPress themes don't come with customer support. Additionally, the creator of the theme may stop supporting the updates.
Although you can get great themes, some are clunky and coded poorly.
The settings and options are limited.
The security of your website will reduce especially if the theme creator doesn't often update.
Premium WordPress Themes
You can enjoy affordable themes.
Usually, premium themes are provided by companies, so you can expect to receive great customer support.
High-quality themes that can suit your website needs and standards.
They can offer you with reviews from its past customers, seller ratings, and pre-sale forums to guide you.
Lots of customization options for a professional and well-organized website. With its user-friendly interface, premium themes are also suitable for beginners.
Now that you have learned about free and premium WordPress themes, what should you choose?
If you have a personal website like blogs, you can opt for free WP themes. However, you must take note that free themes come with less security compared to premium WP themes. On the other hand, if you want to build a website for your business, it is advisable to choose premium WP themes. You can also get reliable customer support when you get premium themes for your website based on your needs as well as budget.
Top Providers of WordPress Themes
There are many WordPress themes to choose from in the market. To make your search easy, we will provide you with a list of the top providers of WordPress themes for your website.
If you use Bluehost for your WordPress website, you can opt for Mojo Themes. It is perfect for BuddyPress, eCommerce, photography, landing pages, and more. They also provide satisfying customer support.
ThemeForest is among the top providers in the WP theme industry. They have lots of customization options to match your website. You can also access company sections like audio clips, stock photos, animations, and more.
This provider is identified for Genesis Framework. It is used by the biggest bloggers in the world. The framework offers professional themes for great stability and personalization. It has a fast, secure, SEO-friendly framework that allows you to have an appealing website.
If you have a lifestyle and food website, this can be the best WP theme for you. They offer 9 premium themes.
Themify offers stylish and unique themes for magazines, eCommerce, portfolios, and more.
As its name says, you can get elegant themes that can suit your standards. It can support you to attract visitors to your site. You can also receive first-class customer support.
Important Considerations in Choosing your WordPress Theme
Whether you need a personal or business website, you must be practical in choosing your WordPress theme. To help you choose the best theme, consider the following factors:
Framework or theme?
You can decide to choose between a framework or theme. The framework is also known as child themes that can enhance frontend customization. What are you going to choose, a standalone WP theme or theme framework?
The standalone theme is designed for WordPress technology. They can provide more settings, but these themes are downloadable, making it less unique. You can also get reliable customer support for your needs.
Unlike standalone themes, frameworks work well with parent themes for the best function of child themes. With this, you are required to install 2 themes.
Easy to use and organized settings
Another factor to consider in finding WP them is its ease of use. Does it provide organized settings? You must opt for those who can give you a hassle-free experience in customizing your website.
1. Responsiveness
Make sure that your themes are responsive. It cannot be denied that tablets and mobile devices are already part of people's daily lifestyle. With this, you must have a responsive them that can access your target audience on tablets, mobile phones, and other devices.
2. SEO friendly
It is important to have an SEO friendly theme to help your site rank higher on every search engine. In return, you can boost your brand recognition and get the best from your website.
3. Social media integrations
It is an advantage to get a WP theme that comes with excellent social media integrations. So, you can share your website on different social media platforms.
4. Customization options
You must also consider the customization options of your WP theme. So, you can choose the right colors and fonts for your website. It is essential to have a professional website.
5. Good customer support
There are some instances that you need help with your website. Therefore, you must have a theme provider that has dependable customer support. With that, you can get immediate help with your website concerns.
6. Cost
You can prefer WP themes that can suit your budget.
Other Common WordPress Theme Niches
The following are the common WP theme niches that you can choose for your website.
Medical and health WP themes
Responsive WordPress themes
Daily deals WP themes
Wedding WP themes
Magazine style WP themes
Conclusion
Here we go. That is our comprehensive guide about the WP theme. We hope that this article helped you decide wisely to choose the right WordPress theme for your website.