The next-generation Xbox Series X is all set to launch later this year. We hope that all the COVID – 19 pandemic doesn't cause a delay in the launch of this much-awaited gaming console. Microsoft confirms that Xbox Series X is going to be there fastest and powerful console ever.
The all-new Xbox Series X, also known as Xbox Scarlett is also expected to be compatible with thousands of games across four generations of gaming, all the Xbox One gaming accessories, and even with Xbox Game Pass.
From the sneak-peak that we got at the 2019 Game Awards, it looks like the Series X will come with a blockier style. It is built like a monolithic stack, which looks more like a min-tower PC. You can easily place it in a TV stand or an AV rack by setting it either vertically or horizontally.
The console will also come with an Xbox Wireless Controller, and a new share button to make capturing of screenshots and game clips simple.
This is definitely going to be a powerhouse.
Below is everything that you need to know about this next-generation gaming console, including the release date, price, and more.
KEY FACTS YOU MUST KNOW ABOUT THE UPCOMING XBOX SERIES X GAMING CONSOLE
Xbox Series X by Microsoft is going to be the future of gaming
Expected to launch during Holiday 2020
The console will utilize the latest chipsets and architecture from AMD
It will offer 12 teraflops of GPU performance
Key features will include 4K visuals at 60 FPS, 8K and 120 fps support, real-time ray-tracing and near-instant load times
You can play games like Halo infinite, and Hellblade 2 along with all the games from earlier generations of Xbox console that will be covered by the backward compatibility
CPU: 8x Zen 2 Cores at 3.8GHz
Internal Storage: 1TB custom NVMe SSD
Memory: 16GB GDDR6
GPU: 12 TFLOPs, 52 CUs at 1.825GHz, Custom RDNA 2
Price of this powerhouse is yet to be discussed
Xbox Series X Review
RELEASE DATE
Microsoft confirmed the launch of its new Xbox Series X console during the upcoming Holiday 2020. We are also expecting Sony to launch its PS5 around the same time.
The precise date is yet not out and will most likely be announced at E3 2020 which is going to be held in June 2020. 
PRICE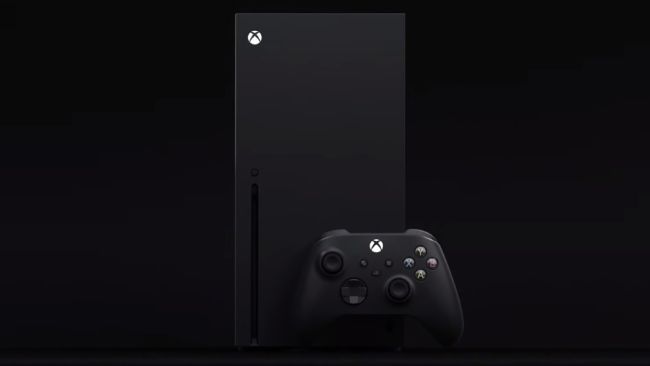 Till now, there has been no official update from Microsoft about the Xbox Series X's price. However, the indications are there that it might be for about $400-$450. The prices are definitely going to be quite the contentious subject. The plus point is that you would most likely have an option to pay for your Xbox Series X in instalments.
As we all know that Sony is also expected to launch it's PlayStation 5 around the same time, Microsoft has to be more careful when it comes to the pricing part.
XBOX SERIES X PRE-ORDER
The newest gaming console isn't really available for pre-orders, but as soon as we have some news about how you can pre-order your Xbox Series X gaming console, we'll definitely update you.
You can also sign up for Xbox All Access, and then upgrade to a series X.
SIZE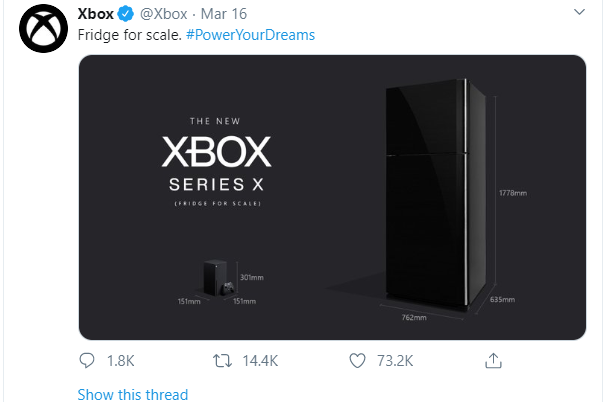 This latest Tweet by Microsoft actually tells a great deal about the product. It looks like it will be a 151 X 151 X 303 mm gaming console.
SPECS
Series X specs were released earlier this year by Phil Spencer in a blog. The all-new console will feature a custom processor that uses AMD's Zen 2 and RDNA 2 architecture. The console has a total of 12 teraflops.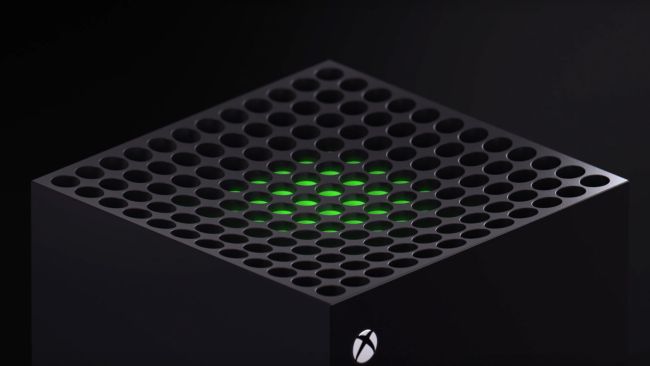 The complete Series X allows the developers to choose the GPU bases on a specific effect, enabling steady frame rates at a high resolution.
It will also be equipped with DirectX Raytracing. This will allow for more realistic in-game lighting.
The most significant feature of this new console is its ability to run any game at 4K resolution and 60 fps. Some games can even go up to 120 fps.
There are no doubts that the load times will be extremely fast, all thanks to its 1 TB SSD. The system will also feature 16GB RAM, along with supporting external storage drives.
Other key features include Variable Refresh Rate support, Variable Rate shading technology, Auto Low Latency Mode, Dynamic Latency Input, instant in-game travel, incredibly fast load time, and Quick Resume.
| | |
| --- | --- |
| Price | TBD |
| Release date | Holiday 2020 |
| Processor | 8-core, 3.8-GHz AMD Zen 2 |
| GPU | 12 teraflop AMD RDNA 2 |
| RAM | 16GB GDDR6 |
| Storage | 1TB custom NVMe SSD |
| Ray Tracing | Yes |
| Maximum resolution | 8K |
| Optical drive | 4K UHD Blu-ray drive |
| External storage | USB 3.2 external HDD support |
| Maximum framerate | 120 frames per second |
| Key features | Quick Resume for suspending multiple games, Dynamic Latency Input, Variable Refresh Rate |
BACKWARDS COMPATIBILITY
Here's a piece of good news for all of you. Yes, you guessed it right! The all-new Xbox Series X is going to be backwards compatible.
Microsoft's said in one of their blog post that, " Our commitment to compatibility means existing Xbox One games, including backward compatible Xbox 360 and original Xbox games, look and play better than ever before. Your favorite games, including titles in Xbox Game Pass, benefit from steadier frame rates, faster load times, and improved resolution and visual fidelity – all with no developer work required. Your Xbox One gaming accessories also come forward with you."
Another impressive feature is the Smart Delivery feature. So, what exactly is Smart Delivery? It's is a cross-buy scheme with which you can buy a game just once and enjoy it to the fullest. To elaborate it a little more, with the Smart Delivery feature, the games you buy for your Xbox One can be upgraded for free for you Xbox Series X.
XBOX SERIES X CONTROLLERS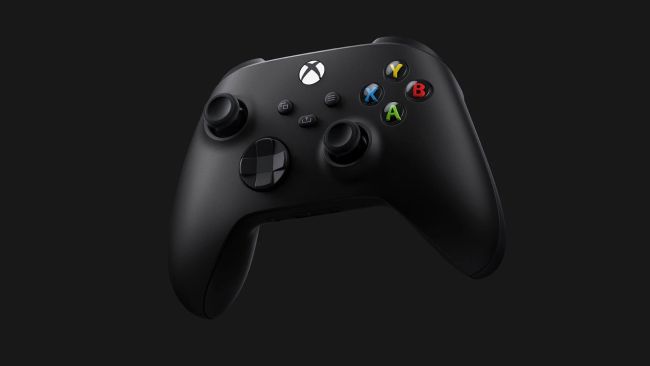 The new wireless Xbox Controller will be launched around the same time as the Xbox Series X console. The controller will spot a new Share button and a new D-Pad, which was also there on the Xbox Elite Wireless Controller Series 1 and 2. However, the new d-Pad has a slightly deeper disc and comes with fine-tuned angles.
The new controllers also come with Bluetooth Low Energy connectivity options that you can easily use to connect more devices, PCs, and Android and iOS devices.
There will also be a USB – C port for charging the controllers as there will not be any batteries.
WINDOWS MODE
There are rumors that the new Microsoft Xbox will also offer a Windows Mode, which means this mode will allow access to other game launches and stores.
PORTS
At CES 202, AMD gave us a sneak peek of the much-awaited Series X. The new Xbox console will feature two HDMI ports, two USB-C ports, and an S/PDIF port. But later, it turned out that it was just a render.
From an industry insider, we got a real picture & truth about the Xbox Series X ports. It will include tow USB – A ports, a single HDMI port, optical audio, and the usual power port. 
XBOX SERIES X VR
We all are well aware of Microsoft's love for virtual reality. When it comes to their PC, the Windows Mixed Reality initiative wasn't really successful. It had featured a broad variety of lightweight VR headsets and offered a vast and expensive library of games and experiences.
There have been talks about that Microsoft is working on a VR headset, motion controllers, a stylus, and a fully-fledged boundary mat that can turn your living room into a digital playground.
MEMORY CARD
Memory cards our old childhood friends; we have all used them to increase the storage capacities of our phones and other devices. And today, Microsoft is putting a new spin on the idea of memory cards. They announced their Xbox Series X Expansion Card, which will provide additional game storage at peak speed and performance by replicating the console's internal custom SSD experience.
The 1TB card will be inserted inside the console via a dedicated storage expansion port. So, get ready to enjoy more games with the Xbox Series X memory card.
XBOX SERIES X GAMES
Halo Infinite, the much-anticipated game, will launch alongside Xbox Series X in Holiday 2020. Microsoft studio Ninja Theory at the Games Awards 2019 revealed Senua Saga's Hellblade II. Hellblade II is the sequel of one of the most loved psychological action games of 2016.
Xbox also promised that their exclusives available that are available on Series X could also be played on the Xbox One and PC. We all so know that the Series X will support all existing Xbox One games, including Xbox and Xbox 360 titles.
Some titles that you'll be able to enjoy with your Xbox Series X will be Square Enix's Outriders, Ubisoft titles Watch Dogs Legion, Gods and Monsters, Rainbow Six Quarantine, The Elder Scrolls VI, Starfield, and Grand Theft Auto 6.
We are pretty much excited about the launch of Microsoft's Xbox Series X. We think it is one of the best Christmas Gift that Microsoft will give to its fans and gamers out there.