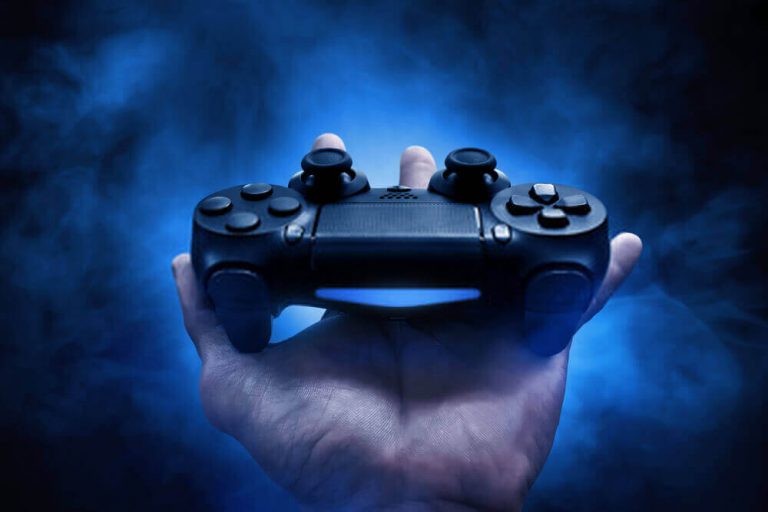 From the past few years, you might notice lots of improvements in Android, especially in the gaming section of it. However, the gaming controls of Android are not as flexible as compared to the Android gamepad. For example, you just installed your favorite game in your Android. And, now you got only two options- beat your phone's screen simultaneously, or you can play this game comfortably by tapping the clicky buttons of your Android gamepad. Yeah, a Game controller for Android could be a great gaming companion of yours. And, likewise today we're going to talk about the 8 Android game controllers of 2020, that are simply the best to choose.
Best Android Game Controllers
An Android game controller could be one of the best investments for a hardcore Android gamer.
They are portable, responsive, and can improve your gaming performance to the masses.  And we agree with all these points.
Now, if we talk about the best brand to choose, we'll see that every next brand in the market owns an Android gamepad. And don't forget that promising and cliche tagline- "the best game controller for Android." Duh.
And because of that, it could be problematic for you to find an Android controller, which is truly the best. That's why we made a list of 8  best game controllers for Android to help you choose the best one.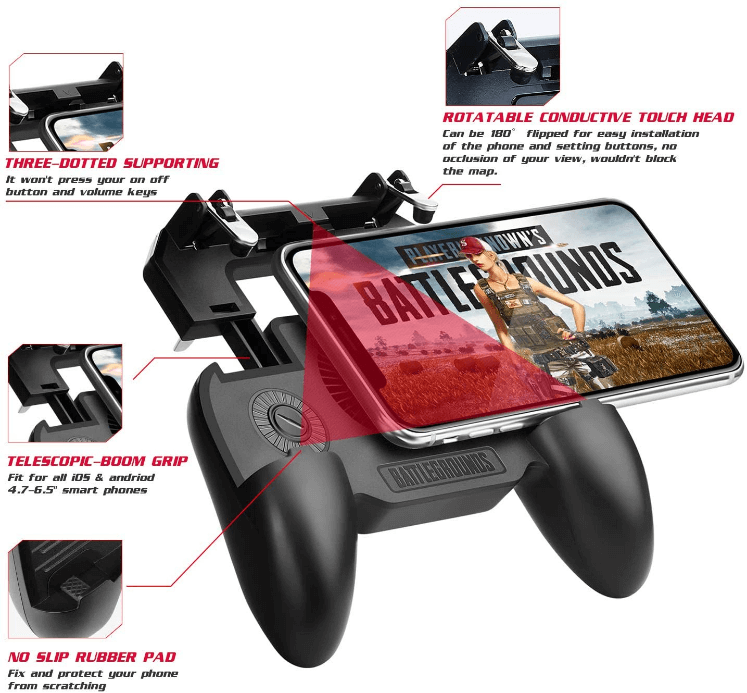 Now, with a simple installation guide and with lots of useful features, this Android gamepad is far better than others in the market. One of the standout features is the single control button that allows you to make multiple movements while playing a game. Move, run, lay, jump in the gameplay without shifting the controls from button to button.
Also, this game controller has an in-built 4000 mAh battery. So charge once, turn the gaming mode on and forget for hours. Moreover, it comes with a cooling fan system that prevents the phone from getting heat without making much noise. Also, features like a secure lock for phone and 180-degree flip design make it the best game controller for Android.
Btw, it costs you only 17 USD. And, it's a steal deal that you shouldn't miss out.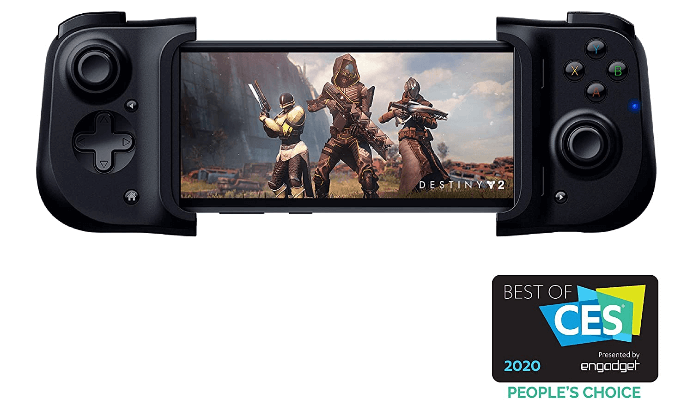 While choosing an Android game controller, you have to be very careful about its compatibility and fitting with your phone. However, Razer Kishi is a little different. It works with your Android as perfect it can.
It can turn your phone out a Nintendo Switch like a handheld. And you'll be able to control each side of the phone display with its clamp controls. It has an ergonomic design and perfects grip to enhanced your gaming experience.
It supports phones with USB-C and also the phones that got length between 145.3mm and 163.7mm, width between 68.2mm and 78.1mm, and thickness of between 7mm and 8.8mm. Somehow, few phones can still get a little fitting problem like iPhone SE 2. Still, with features like dual, clickable analog sticks, as well as AXBY buttons, a D-pad, and a few navigation buttons, it's the best one if you're looking at the perfect portability.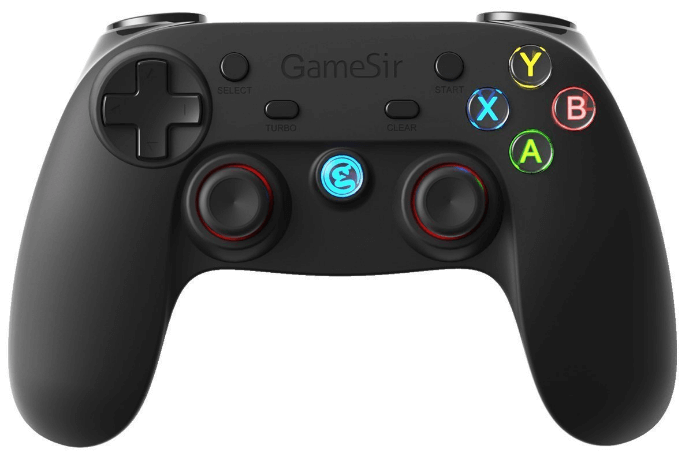 The GameSir G3 is an Android game controller that comes to very handy while using it with a USB cable or Bluetooth connection. Alongside the Smartphones, the new version of GameSir G3s connects wirelessly for tablets, TV BOX. 2.4GHz wireless dongle on Windows PC(Win10/8/7), PS3, Steam, and so on.
It has a standard array of buttons D-pad buttons, alongside 360° joysticks, that can help you to maximize your gaming performance. Also, the GameSir G3 has a rechargeable battery that lasts long up to 8 hours as an average. Moreover, the dual vibration feedback motors and the turbo function for a competitive edge work well and give you a better gaming experience.
It has a handy and innovative traditional design that Supports arcade games, X-INPUT, D-INPUT games. Except for some cons like the phone bracelet and low battery performance, it's still one of the best game controllers for Android that has the top preferences of Android gamers.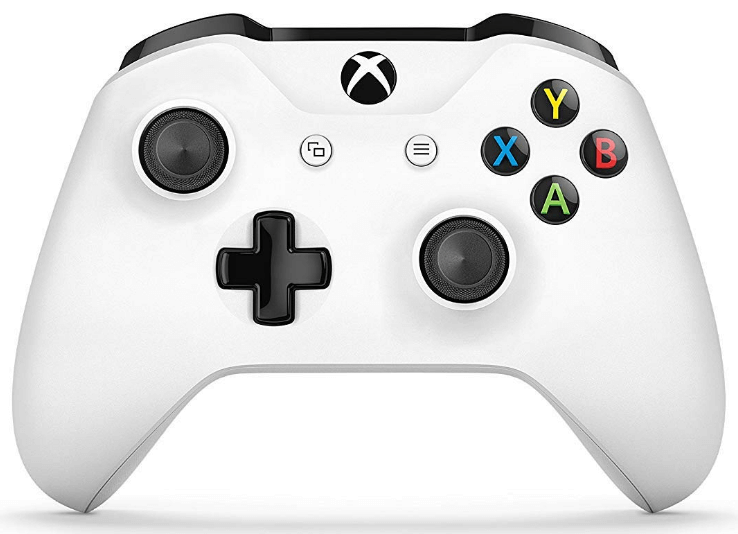 Let me crack a one-line joke. One gamer to another one- Do you know about Xbox?
Well, it's a bad one, but maybe you understand that some brands don't need recognition. And Xbox is one of them. Here we will talk about Xbox One wireless controller with Bluetooth compatibility.
The standout feature we can see in this controller is that you don't have to waste your time to get familiar with this android game controller. Still, somehow you didn't play Xbox before, don't worry, it's easy to go on with gameplay. Also, this gamepad works the same for both the platform, so you don't need any adjustments to make.
Moreover, it comes with a sleek design, custom button mapping, textured grip, and a wireless range of 40 feet to enjoy your favorite game without worry about anything.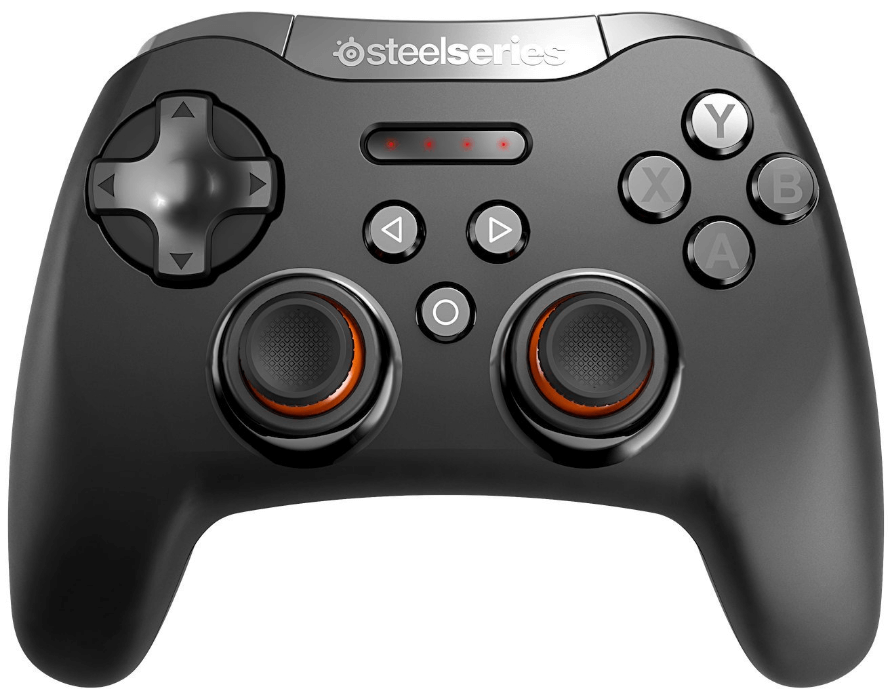 Here's another best game controller for your Android phone, which comes with a battery life of 40+ hours. Well, I was stunned too. But let's check out further.
This android gamepad is fully capable of famous games like PUBG and Fortnite. It has compatibility options for iOS as well as Android. You can also connect it with the Windows and VR devices too. However, users didn't like the windows compatibility with this gamepad.
Moreover, it comes with dedicated back and home buttons. Also, it will come with a responsive Bluetooth connection, comfortable design, and quick customization options for a responsive and faster gaming experience. The box also contained two AA batteries, so you will be ready to play as soon as you receive this controller.
Except for a little needed fix for windows, it's one of the best game controllers you can buy for your Android.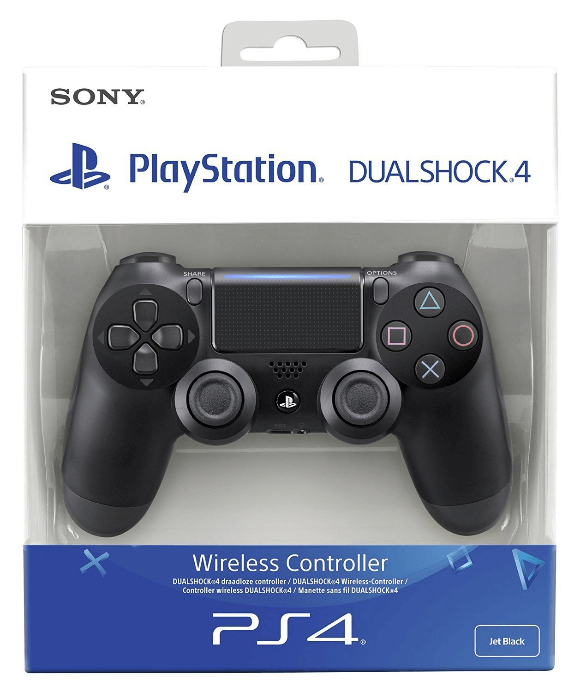 Here's another joke. Once an Xbox fanboy and a Sony fanboy started a debate- which is better Sony or Xbox. And after 100 years, a team of archaeologists found two Skelton murmuring to each other- "Xbox is best, no Sony is best."
Well, that's still a terrible one.
But you maybe got it that it's not easy to point out that which is the best of them?  But you can find both of them near to each other. So here we are with such a comfortable and portable game controller for Android manufactured by Sony.
It's compatible with both iPhone and Android devices. If you have a PS4, you'll find this little gamepad laying on somewhere in the home. Just find it, pair it with your smartphone and you're ready to go.
If you're looking for an Android gamepad that is lightweight and has simple and soft buttons, choose the Dualshock 4. Moreover, it comes with a built-in speaker and stereo headset jack with a multi-touch and clickable touchpad. Plus, you can select your favorite colors out of 13 exotic colors.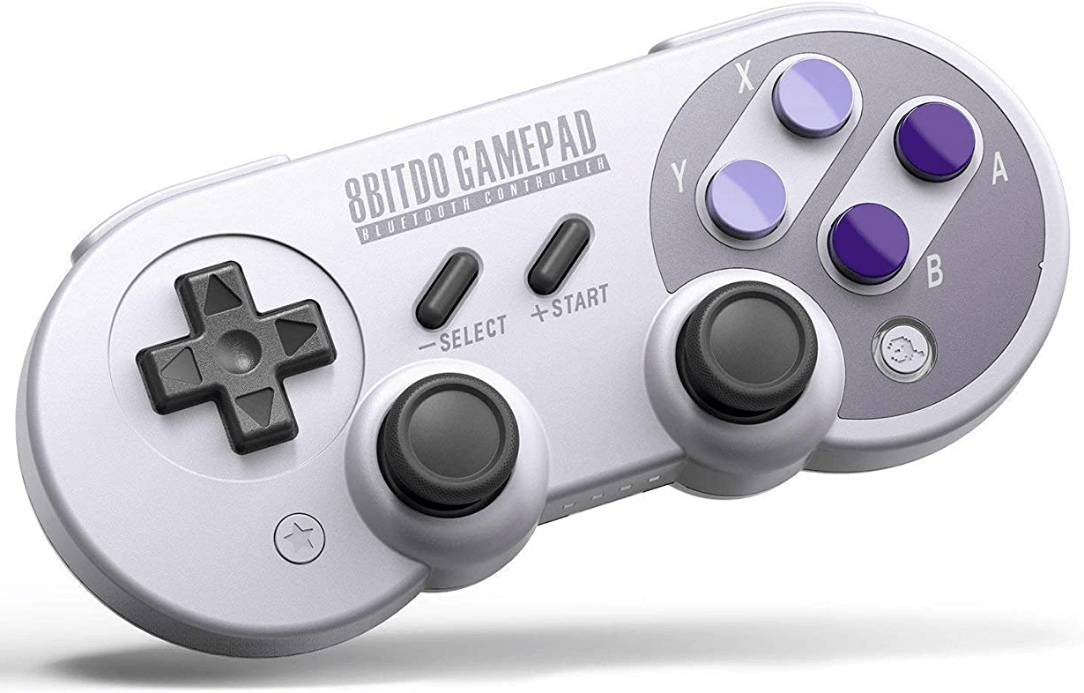 Who doesn't love remembering the sweet Nintendo memories of their childhood? But for some, it could be precious than anything. And if you're that nostalgic guy, then don't miss out on this game controller for Android.
8Bitdo SN30 Pro is a gamepad inspired by the original game boy pocket. It comes with a wireless Bluetooth and Micro USB connectivity. Also, it has a great battery life span, which is 18 play hours. And the funny thing is that you have to charge it for only 1-2 hours.
Moreover, alongside Android, it supports all the major gaming platforms such as steam, switch, Raspberry Pi, as well as Windows and Mac. However, sad news for iPhone users because this controller is not compatible with the iPhone.
Alongside, the D-input, X input, and Mac mode, it comes with six eye-catchy colors to choose from. However, it feels a bit smaller in hand, still one of the best gaming controller for Android if Nintendo is equal to your life.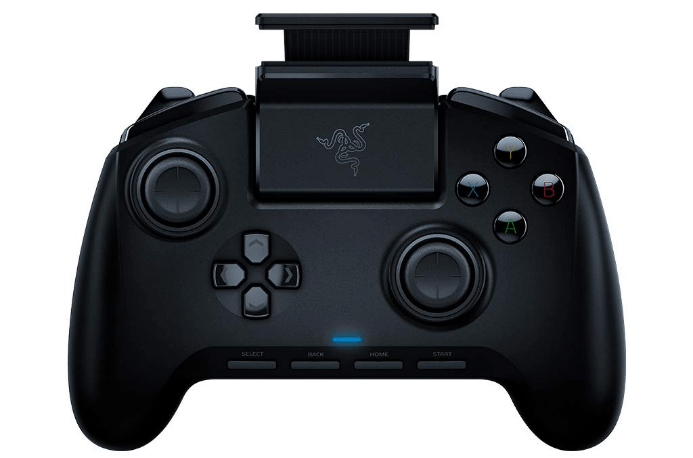 If you play games like Call of duty regularly, the Razer Raiju controller could be the best for you. On some publications, you'll find this gamepad under a tagline of the best gaming tournament Controller for Android.
Razer Raiju Android Game Controller comes with a pretty simple and traditional yet comfortable button layout.  An analog on the left side, next four arrows button, again an analog and at the end of right you'll see four button – X, Y, A, B. At the front side, you'll find R1, R2, and L1, L2 buttons as well. And, at the bottom, you'll find four function keys.
It has a rechargeable type C battery with 23 hours battery life span with one charge that seems such a plus point. Also, there are a couple of cool features like hair-trigger mode for quick-firing and sensitivity clutch function to adjust the thumbstick sensitivity accordingly for better aiming. Moreover, the adjustable smartphone clip that can tilt up to 60 degrees as well as easy swap available between paired devices.
However, it's the expensive one of our list of best gaming controllers for Android. Still, the features it got at that price make it a worth gamepad.
Wrapping Up
As you can see, having a gaming keypad for your Android could be very beneficial and handy to you. As it can increase the functionality of your devices and allows you to access the control easily, that's hard to used to without a controller.
As a result, you'll become more responsive and faster in your gameplay, and this will improve your gaming performance. There's no doubt that buying a gaming controller for Android is worth it, especially if you're a pro gamer.
Now, we already made a list of the best game controllers for Android. Still, you can create your specific criteria to get the most out of your purchase. Make a list of what type of Android gamepad you're looking for. Add the price, compatibility, comfortability, portability, battery life, and mounting in it. Ask yourself, which feature you need most and which feature you can ignore. After that step, finds a game controller accordingly.
That's it. I hope this post will help you to find a good gamepad for your android. If it does, let us know and share it with other gamers.
Till then, happy gaming.