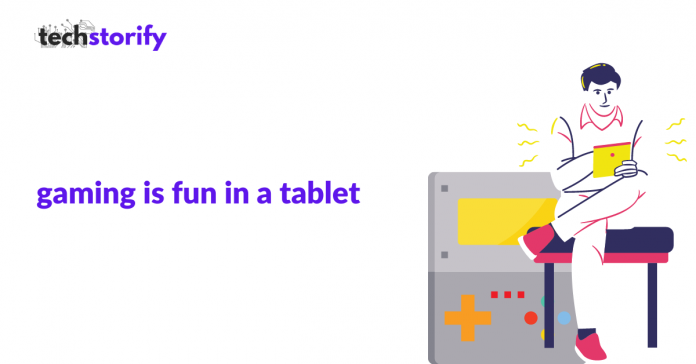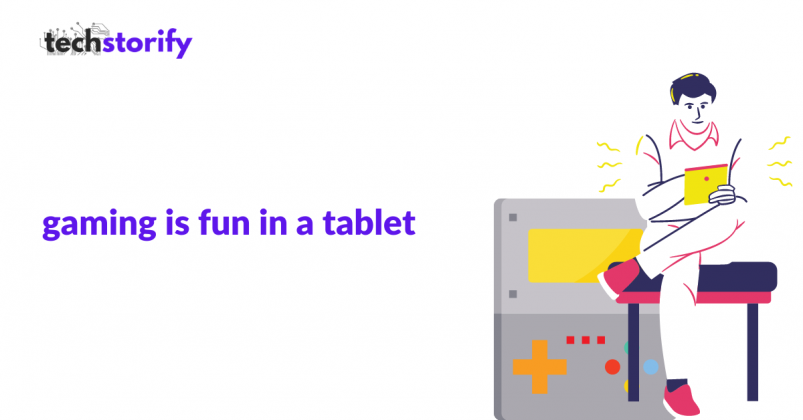 Gaming tablets are a handy fusion of comfortability and portability to play your chosen games. However, there are tons of companies who're popular for manufacturing genuine Gaming tablets. And here's the part where confusion begins. How you'll find a perfect gaming tablet from tons of companies and their multiple models? Because you'll only choose the best gaming tablet with the essentials features you need.
Best Gaming Tablets
We all love gaming but sometimes we don't feel like sitting for hours to play our favorite games. Now, in that case, you can use mobile phones. Although they are handy for playing games still you'll miss the HD quality gaming experience on the big screen with controllers, or long battery backup.
Here's the moment when a savior makes a savage entry- Gaming tablets. They come with a big battery and a fast processor to experience the longer and smoother gameplay. Also, a tablet has a big screen so your fingers won't cover half of the screen during the gameplay. And, they are portable so you can play your favorite game while lying on the bed.
But choosing the best gaming tablet is hectic. To help you, Techstorify created a list of the top 10 picks of best gaming tablets in the market.
So, let's get started with the #1 and best gaming tablet of our list.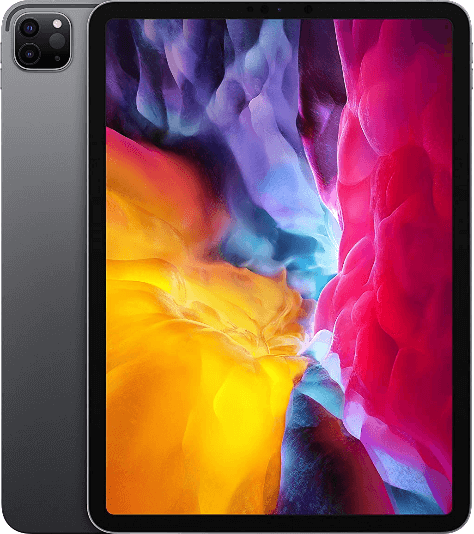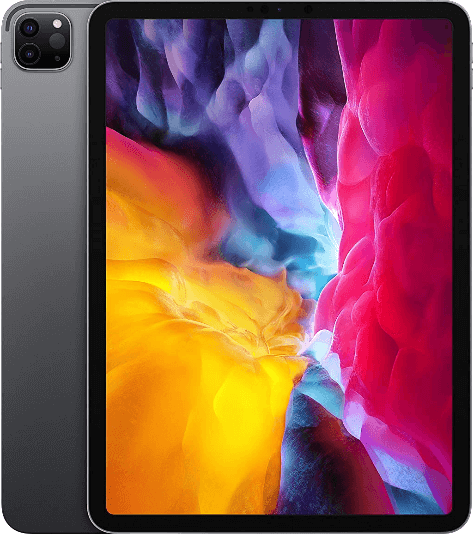 While launching this new iPad, Apple claimed that the new iPad Pro acquire 80% more power than the available notebooks in the market. Now imagine how powerful the new iPad will be. The new Apple iPad comes with a new design, a new 11″ Retina display, and Apple's latest A12Z Bionic with 7-core graphics.
11″ Retina display with 2388 x 1668 pixels give you a sharp, and clear visuals while gaming or even watching your favorite movie. You can choose iPad 12.9 with a 12.9-inch screen if you want to extend this visual performance. Also, the fusion of A12Z Bionic and 7-core graphics will give you a satisfying gaming performance. Plus, this is the first tablet that has a refresh rate of 120Hz. The wide-color gamut true-tone technology lets you experience stutter-free gameplay.
Moreover, the 4 stereo speakers offer you a great indoor sound experience. For the connectivity, the iPad features a 3.1 Type-C port for charging, and the video-out supports. iPad Pro 11 comes in 2 variants- 6GB or 8GB and Both models will give you the battery life of up to 10 hours. However, it lacks a headphone jack but after considering the above features iPad 11″ is the best gaming tablet in almost all perspectives.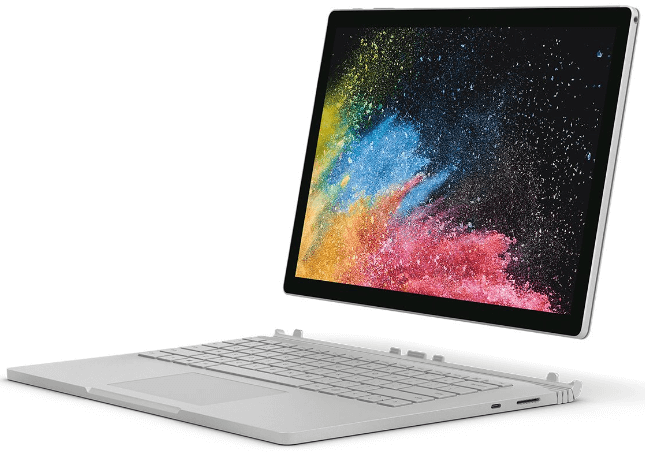 To give a tough competition to Apple iPad, Microsoft launched its iPad- Microsoft Surface Book 2. It is a sleek yet powerful device which is also can be converted into a laptop. Depends on your preference.
It also comes at the top of the list of "best laptops for freelance writers." Alongside the casual usage, it has some impeccable and customizable features that make this tablet one of the best gaming tablets in the market. Surface Book 2 allows you to choose its internal storage, RAM, and the processor according to your usage:-
Processor:- 8th Gen Intel i7 Processor (Quad-Core) or 7th Gen Intel i5 Processor (Dual-Core)
Internal Storage:- 256GB, 512GB or 1TB
RAM:- 8GB or 16GB RAM
Moreover, this tablet comes with a 15-inch PixelSense Touchscreen with 60fps. Plus, you will find a Surface Precision compatibility of Mouse, Dial, and Pen in Surface Book 2. Also, it has a great battery life of 17-hours with a single charge.
If you're looking for the best Android gaming tablet then must check out our #3 pick which is Samsung Galaxy Tab S5e.
This tab is mainly designed for media consumption and gaming purpose. And gives around equal competition for iPad and Microsoft's Surface Book. The first and foremost thing that allure you is its HD Super AMOLED screen. As you know Samsung makes the devices with the world's best screen quality so as to give its users better viewing experience. S5e has a 10.5″ screen with vibrant colors, ideal contrast levels, and enough brightness level. Also, the anti-reflective coating gives you a reflection-free and anti-glare gaming experience even in daylight. In short, if screen quality is your first preference then it's the best gaming tablet for you.
Moreover, you'll get Snapdragon 670 Octa-Core chipset clubbed with Adreno 615 which is enough to play demanding games without any lag. The Quad-Stereo speakers tuned by AKG/HARMAN gives you better sound quality to enjoy your game or media. Moreover, it comes with 64GB and 128GB. And, if this storage number seems less to you, you can expand it up to 1TB by inserting a MicroSD card.
Although, the camera quality of this tablet is average and it misses out the headphone jack. Still, at $400, this could be one of the best Android gaming tablets for you.
4. Amazon Fire 7 – Best Gaming Tablet Under $50

You agree that Samsung S5e is less expensive than the iPad and Microsoft Surface Book. Still, if you're low on the budget don't stop dreaming about playing your favorite games. Our #4 pick can help you to fulfill your gaming dream which is Amazon Fire 7.
Amazon Fire 7 comes with a 1.3GHz quad-core processor and ARM Mali-450 MP4 GPU. This combination can give you enough power to play entry-level games without any lag experience. Moreover, it can support the best for reading and watching media content too.
The 7″ display seems a little smaller to you but it makes this pad a portable one. The screen supports content with 720p and you may have to install a third-party app to play 1080p content. However, you can choose Fire HD 10 if you wish a bigger screen.
Amazon Fire 7 tablet support 1GB RAM with a storage memory of 16GB and 32GB memory. Also, you can expand the storage memory up to 512GB by inserting a memory card. Moreover, it is Alexa supported device so you can control some specific actions by voice commands. Plus, you'll get a Kindle Unlimited subscription of 3 months worth $30.
However, this tablet doesn't have a great camera and picture quality. But at a starting price of $50, it's the best gaming tablet for budget and entry-level gamers.
Here we come with another best Android game tablet which is ASUS ZenPad 10.1. However, it's not low in price as Amazon Fire 7 but in the price tag of $400, it comes with some interesting features.
With a 64-bit 1.3GHz quad-core processor and 2GB RAM, ASUS ZenPad allows you to smoothly run your favorite Android games on it. Also, Android 7.0 Nougat, and the 16GB SSD makes it one of the fastest tablets in comparison to its competitors. Plus, it comes with the ASUS VisualMaster Suite which is allegedly a combination of visual enhancement technologies. In short, you'll get optimized brightness, sharpness, and contrast performance. Indirectly it'll enhance your gaming experience.
Moreover, the ASUS ZenPad comes with a 4600 mAh battery which also has an energy-saving mode to extend the battery life up to 8 hours. Also to capture some of the beautiful moments you can use its 5m/2m dual cameras. Except for the battery life which could be better, this is the best gaming tablet to buy from the perspective of display, performance, and price.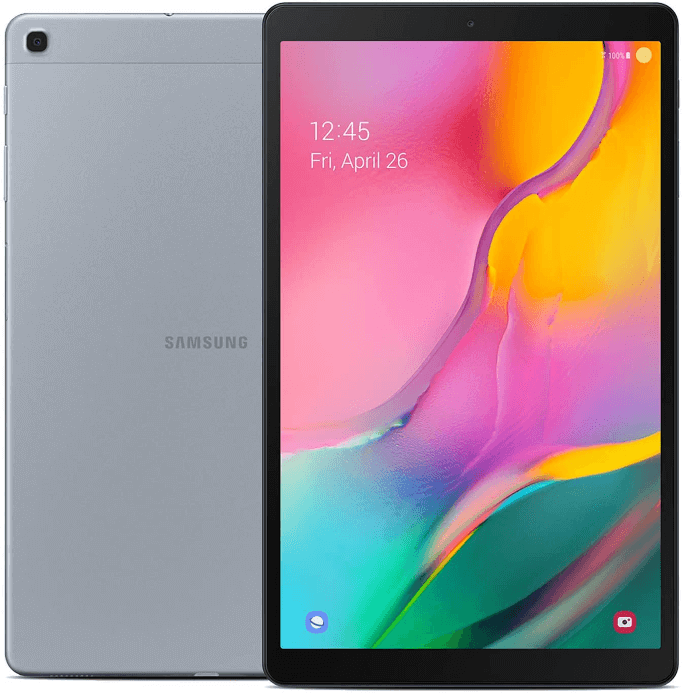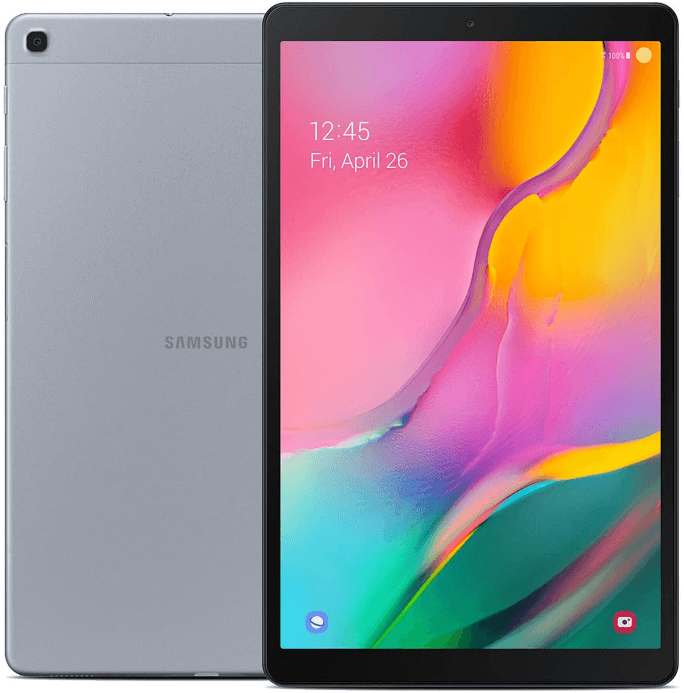 Samsung has few tablets in the market but for the title of the best gaming tablet, not every tablet works the same. However, this thing doesn't apply to Galaxy Tab A 10.1 which is a great entertainment device with great configurations and low prices.
Samsung Galaxy Tab A features a 1.8 GHz Samsung Exynos 7940 Octa-Core Chipset with a RAM of 2GB or 3GB. Also, you'll get an internal memory of 32GB, 64GB, and 128 GB, depends on which variant you'll choose. You can extend the internal storage up to 512 GB by inserting a micro SD card in it. The Exynos 1.8 GHz processor and Android 9.0 Pie work as a great companion to run most of the dedicated Android games.
The 10.1″ IPS LCD with 1920 x 1200 resolution gives you a great viewing experience. No matter you're watching your favorite movie, reading books, or playing games on it. To capture some lovely photos, Samsung gave a 5MP front and 8MP rear autofocus cameras in it.
Moreover, this tablet comes with a battery life of 10 hours and a weight of 1.03 lbs. Both factors are a good companion to enjoy the long hours content while holding it by hand. You'll get USB Type C at the bottom of this tablet, plus a headphone jack too. And at a starting price of $220, it is one of the best Android gaming tablets you must check before placing an order.
This is the tablet which is one of my favorites due to its eye-catchy design and its powerful performance. Moreover, it has some unique features that you don't find on another tablet.
Lenovo YOGA Tab 3 Pro has a 1.6GHz CPU alongside an Intel HD HGPU. Also, this tab features a 3GB and 4GB RAM in it alongside a 32GB storage which is expandable. Moreover, this tab has a 2k display of 10.1″ with 10 points multi-touch. So you get a great touch quality and better viewing experience at the same time. Plus, you'll get an 8 MP camera which is 180° rotatable.
On the Amazon sale page, the company writes a tag line- "The Tablet That Can Replace Your TV." And, yes it can. this tablet comes with a built-in rotatable projector that can project a 70″ screen. You can attach your home theatre with it to get a cinema-like experience. But no worries if you haven't any external speaker. This tablet features a 4 powerful JBL with Dolby Atmos speakers to get a great quality of indoor sound experience.
The extra features like splash-proof and 18 hours of amazing battery life at a starting price of $446, this tablet is just a steal deal.
8. iPad Mini – Best Mini Gaming Tablet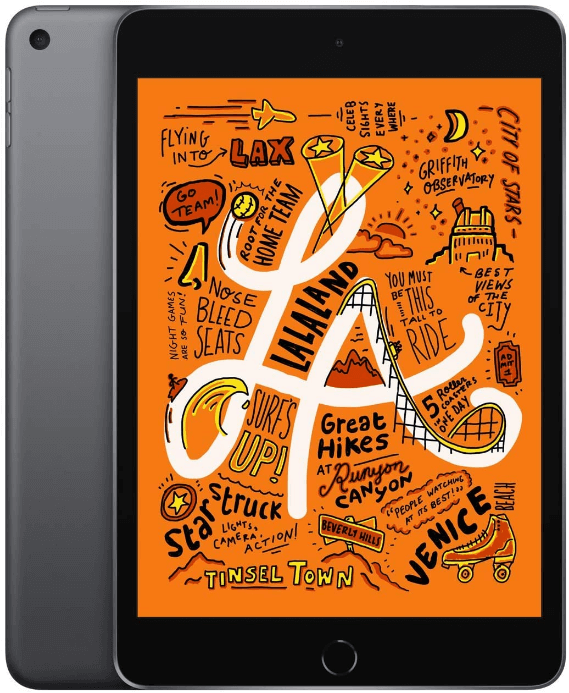 If you're in love with the Apple iPad but at the same time you want a handy and portable tablet then this iPad mini will work better for you.
iPad Mini is pricer than most of the Android Mini-tablets yet it has some amazing features that you can consider it to buy as the best gaming tablet. As we are talking about the latest version of the iPad mini, it doesn't come with any new features. Just the up-gradation of iPad Mini 4's specs. Besides them, you'll get support for the 1st gen Apple Pencil to nourish your doodle skills on a digital screen.
iPad Mini features a 7.9″ with support of true tone and wide color technology. Also, you'll get a resolution of 1536 x 2048 pixels. Definitely, you can expect better picture quality rather than most of the gaming tablets in the market. Apple features a 2.49GHz Hexa-core CPU with an LPDDR4X 3GB RAM. Plus, the new A12 Bionic chip with 64‑bit architecture promises to give you enhanced performance. iPad Mini comes with a 64GB and 256GB variants to choose accordingly.
Moreover, you'll get an 8MP rear camera and 7MP front camera to click some high-quality pictures. Also, the Touch ID fingerprint sensor, 10 hours of battery life, and a price tag of $515 make it one of the best gaming tablets and less expensive than the iPad Pro.
9. Lenovo Tab M10 Plus – One of the Best Gaming Tablets in Budget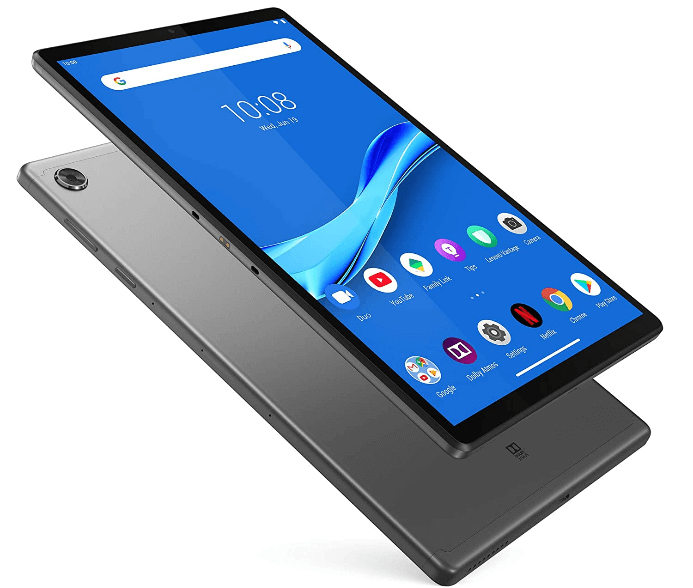 If you'll search for an Android gaming tablet in the market, you'll find many. However, they all are not going to give you a promising performance. But this is the list of the best gaming tablets so check out this Lenovo Tab M10 Plus which is also at #37 rank of Amazon list of Best Sellers in Computer Tablets.
Lenovo Tab M10 Plus houses the MediaTek Helio P22T octa-core processor which gives you a fine performance to run your favorite Android games and to play your favorite media content. This Android tab comes in two variants- 2GB RAM and 4GB RAM. Also, it has 3 internal memory storage variants- 32GB, 64GB, and 128GB and you can expand memory up to 256GB.
It comes with a 10.3 FHD screen, Dolby speakers, and a MicroSD card slot. Also, it features a rear camera with 8MP autofocus and a front camera with 5MP fixed-focus. Moreover, features like kids mode, eye care, and a price tag of $149 make this tab one of the affordable and best Android tablet for gaming.
10. Nintendo Switch Lite – One of the Best Gaming Tablets with Controllers
If you're looking for a dedicated gaming tablet to use only for gaming purpose. And you don't care about the media content or movies then Nintendo Switch lite is must check. Well, this isn't a tablet kind of device but what's matter if you get a better gaming experience with it.
Nintendo Switch lite is a simple, lightweight, and portable device. Plus, it comes with built-in controllers. Yes, I mean we'all sometimes get fed up by swiping and tapping on the device's screen. This device can give you a nostalgic satisfaction of playing games on it with controllers.
Alongside the controllers, this device features a 5.5 inches touchscreen display. Also the NVIDIA Custom Tegra CPU, Custom NVIDIA GPU lets you experience the lag-free gameplay. Plus you'll get a 4GB RAM and a 32GB internal storage. However, you'll not be able to download or play the games from other app stores rather than Nintendo's. Still, Nintendo's store got some classic fun games that you won't find on any other app store such as The Legend of Zelda.
It doesn't support any media player or stream services like Netflix. Still, due to its comfortability, portability, and wide range of classic games, well I can say it as the actual best gaming tablet in the list.
Conclusion
Choosing the best tablet for gaming could be a difficult task. However, in this list, I tried to compile the best gaming tablets of users of different aspects, budgets, and requirements. If you still want to look out the market to find a gaming tablet, make sure to check the factors below:-
Operating System
Size and dimensions
Internal Storage and RAM
Resolution
Wi-Fi, LTE or both
Others specs e.g. eye care, splash-free, in-built projector
Battery Life
Connectivity Ports
Cost
After considering these factors you can easily filter out the unnecessary tablets out of your buy list.
So here's the list of 10 best gaming tablets you can buy in 2020. I hope, this list will help you to find the ideal gaming tablet for you. If it does please share it with other gamers who also looking to buy the best gaming tablet.