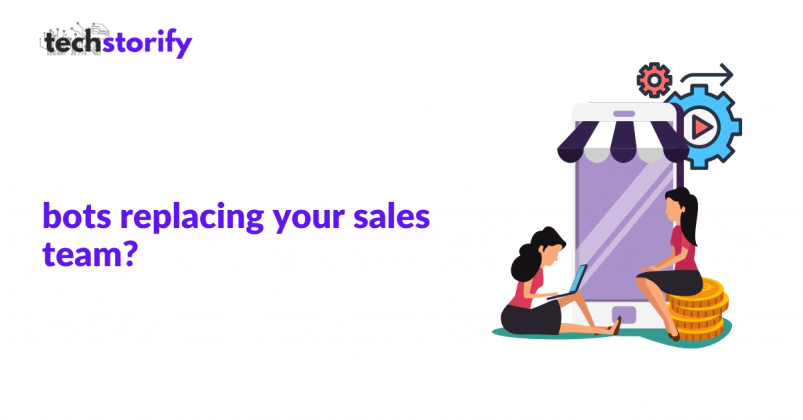 Sales Automation Tools are software-based solutions made just for the sales team. A perfect Sales automation Software enables a business to standardise and automate the sales process in the finest way while improving the efficiency of your business and making it exclusively profitable.
Software Automation is a simple technology used to automate business operations such as real-time employee monitoring, lead management and easy tracking, sales forecast analysis, opportunity management, sales team performance evaluation, customer management etc.
What does Software Automate?
Email reminders and replies

Pricing

regular documentation

Standard contracts and documents
These easy to learn and operate automated software can be the exact requirement for your business.
Want the easiest way to close more deals along with active contact management, marketing tools, end-to-end experience, team collaboration, reporting and analysis, and more?
Some Benefits of Sales Automation Tools
Increased productivity of the sales team

Easy Sales cooperation

Ease of reporting

Extremely easy-to-understand lead management system

Easy Prioritization of sales tasks

Identification of potential customers

Accurate Forecasting

Improves Selling

Increased Revenue

Recognise your potential buyers

Create documents and contracts

Analyse sales calls

Achieve accuracy
Best Sales Automation Tools To Try Out To Boost Sales
All Sales Automated Software that we have put together below have one common goal, i.e. the desire to be a top performer for their business team members and users.
1. HubSpot
HubSpot CRM is a free and simple sales automation tool. It is built to work on a platform that allows sales teams to get started speedily.
This Sales automation tool is a light weighted framework, costs the lowest (free), and has ease of use and is hard to beat when comes to organize, track and growing your contact list and sales pipelines.
HubSpot CRM (customer relationship management) is specially built for small-to-medium-sized organizations or sales teams.
It is free to use and also includes adding unlimited users. It tracks customers interactions automatically. Where most CRMs will have difficult customization limits.
Here, HubSpot allows its users to customize everything to their liking, branding and with specifications to their sales process. It also allows easy integration with other CRM tools/software to get you started working with other tools mainly because of its easy functionality and simplicity.
Another advantage of using HubSpot's sales tool, it lives in your Gmail or Outlook inbox and will save you time going back and forth between multiple windows, getting you more work done and faster.
Pricing– Free forever
Recommended – HubSpot Alternatives for All of Your Marketing Automation Needs
2. Yesware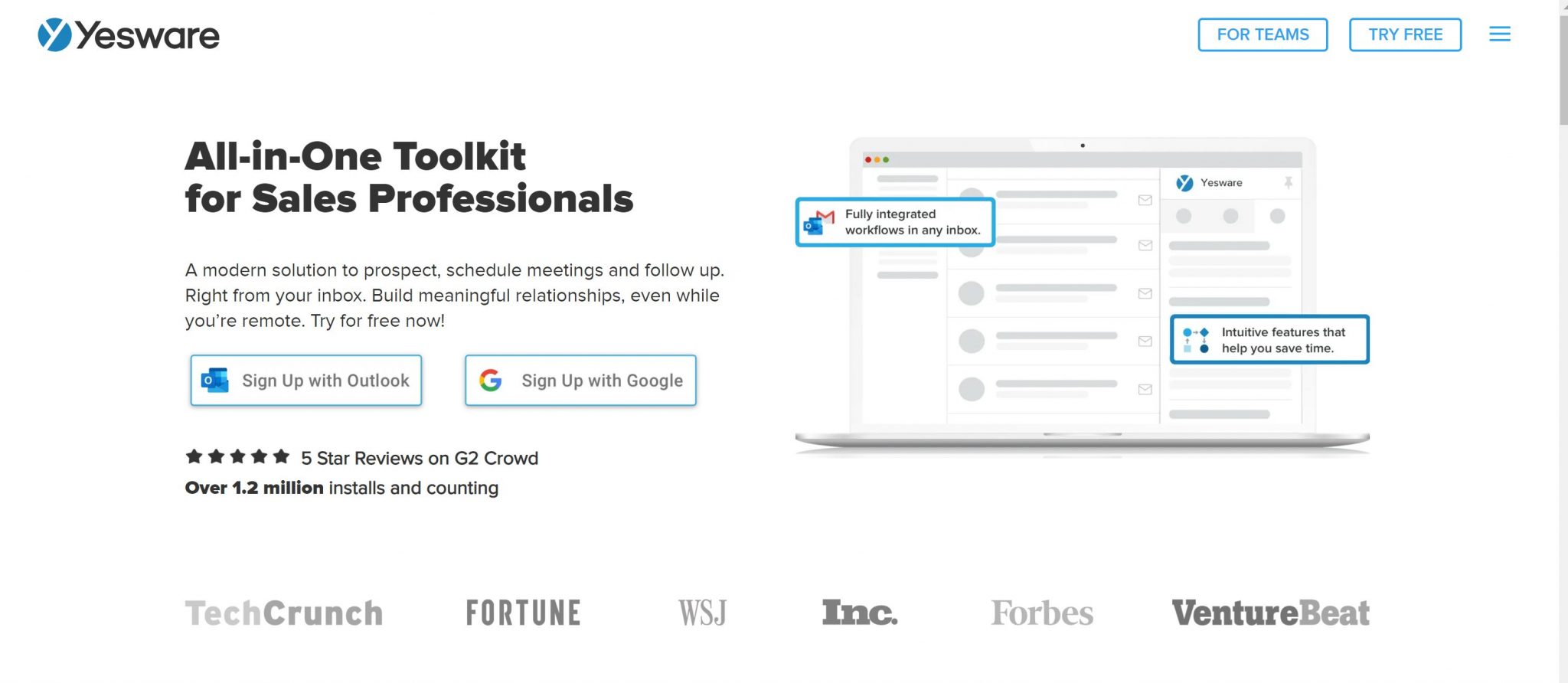 Yesware inhibits the tools that help improve the data accuracy and tracks data of relevance through the sales team's performed activities. With Yesware a business can update its contacts, accounts and leads directly from the inbox.
It enhances the efficiency of the work while also tracking emails through Gmail or Outlook. It makes it the user easy to understand a business's/sales prospects and clients by utilizing the data completely based on responses to the emails.
It is very user friendly built which makes Yesware easy for adoption within a sales team.
It provides the creation of teams and shares better working, rich in text and links to creating interesting content email templates.
It also has easy access to Analytics like open rates, link activity and attachment activity and with customization of email platform integration, email categorization, email scheduling, notification, templates.
It also advances the ability to integrate with other CRM tools with easy content management, workflow management and workflow performance.
Pricing– free trial available, $15 per month, $35 premium per month, $55 billed annually
3. Ahoy.ai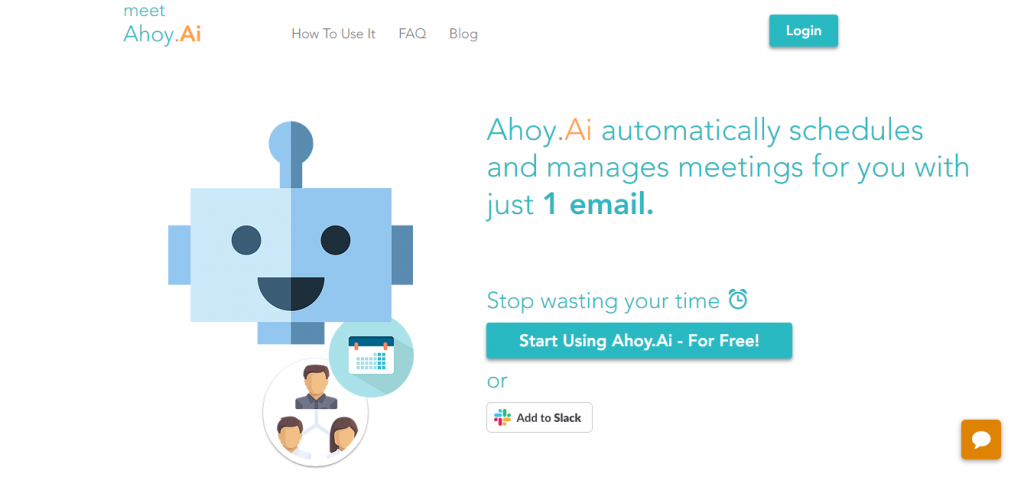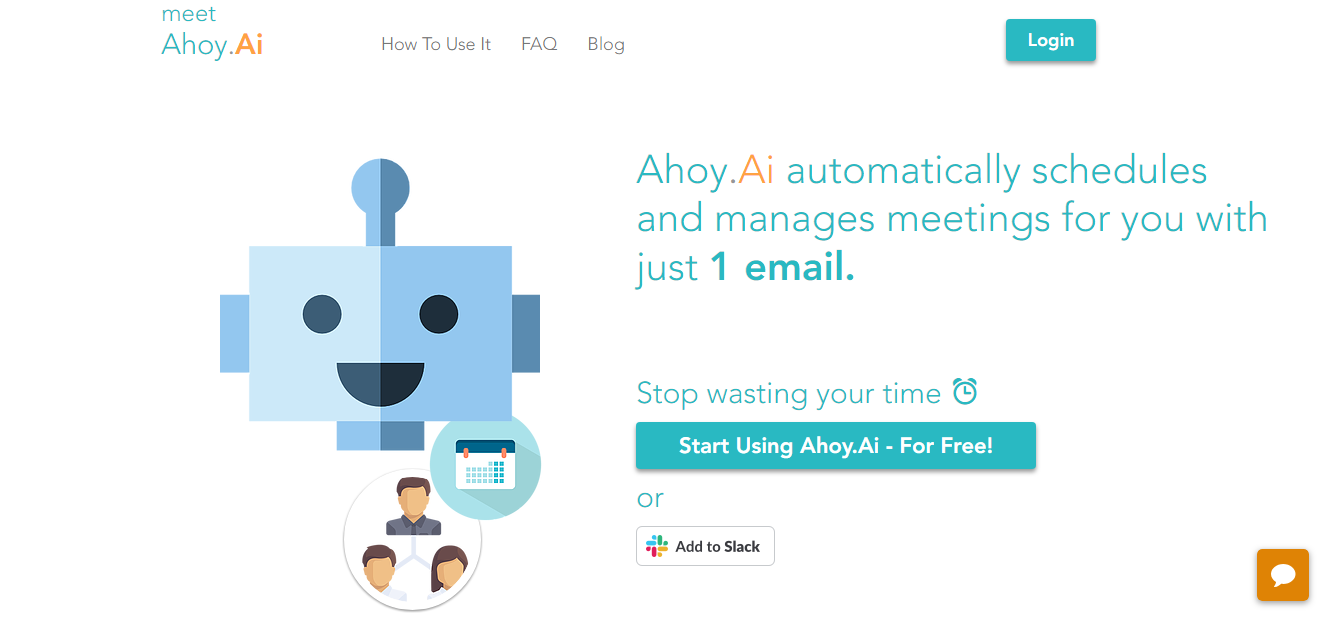 Ahoy.ai an AI-based sales automation software mainly known for the niche of scheduling meetings and appointments automatically. It is best for average and small leisure sales team/ businesses.
Ahoy.io's automated scheduler helps perfect time scheduling for everybody team members or clients, to meet with just one email.
Its intelligent automated system automatically checks datebook for the availability of team members and sends a meeting direct invitation to the participants.
It also syncs up the calendars with the other team members with the purpose of sieving out the perfect meeting dates.
Ahoy.io works amazingly well with Google Calendar. It is a perfect fit for a sales team as it requires no installation.
Pricing– free
4. Calendly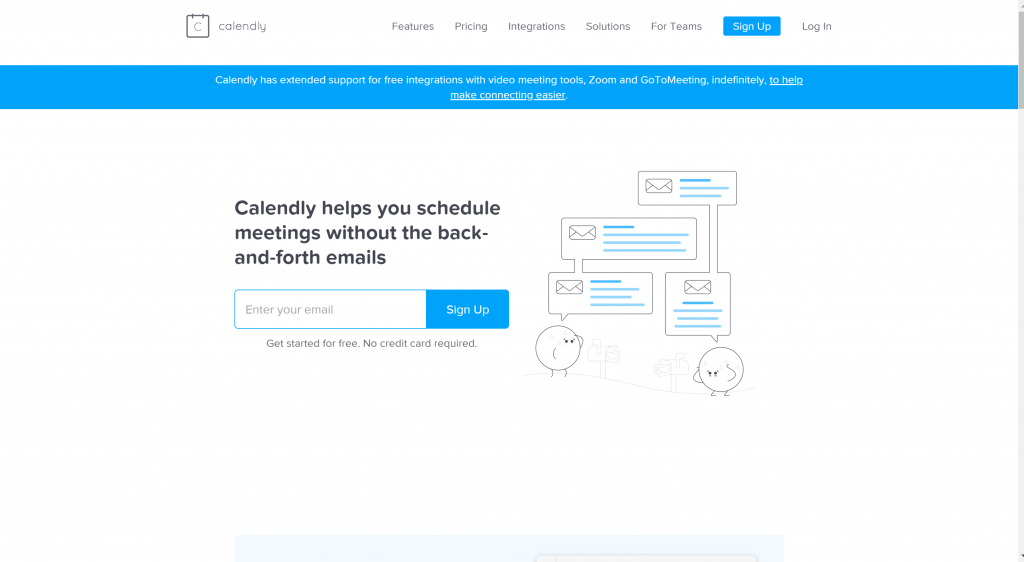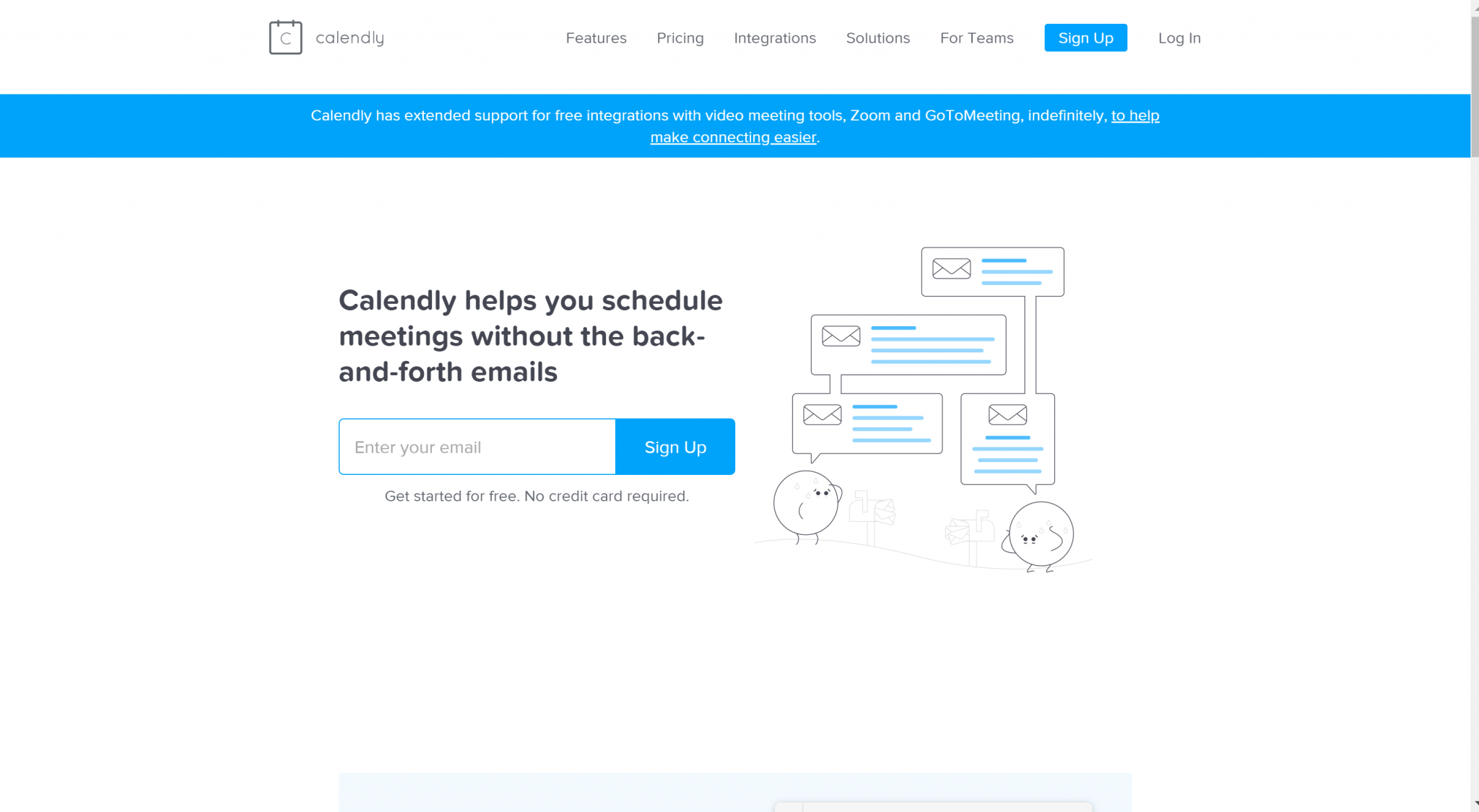 Calendly is another sale automated software branded for handing powerful scheduling meetings and appointments, demos, interviews etc. simplistically and automatically aiming to save time and accelerate sales.
It eliminates the old-days ways of utilizing phone tags and emails for scheduling and gives a new outlook to up-to-date calendar integration., email alerts and reporting and statistics. It perfects the niches of unlimited event types, personalized invitation link, automatic email notifications, real-time notifications.
With Calendly it is easiest to follow up with pooled team availability dashboard. It delivers minimum schedule notice to team members for dropping buffer time between meetings.
Just like other Sales automation tools, Calendly also offers CRM integration with Microsoft Outlook integration.
Pricing– $8 per month, $12 per month, $16 per month
5. LeadFuze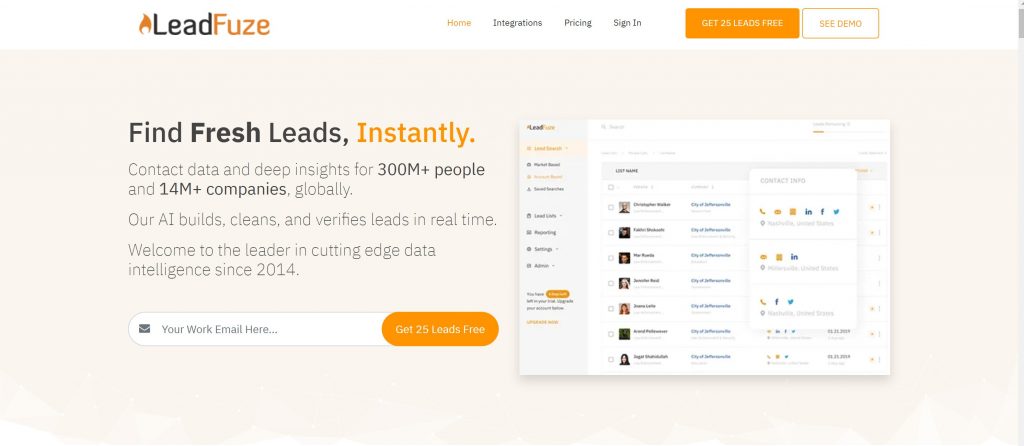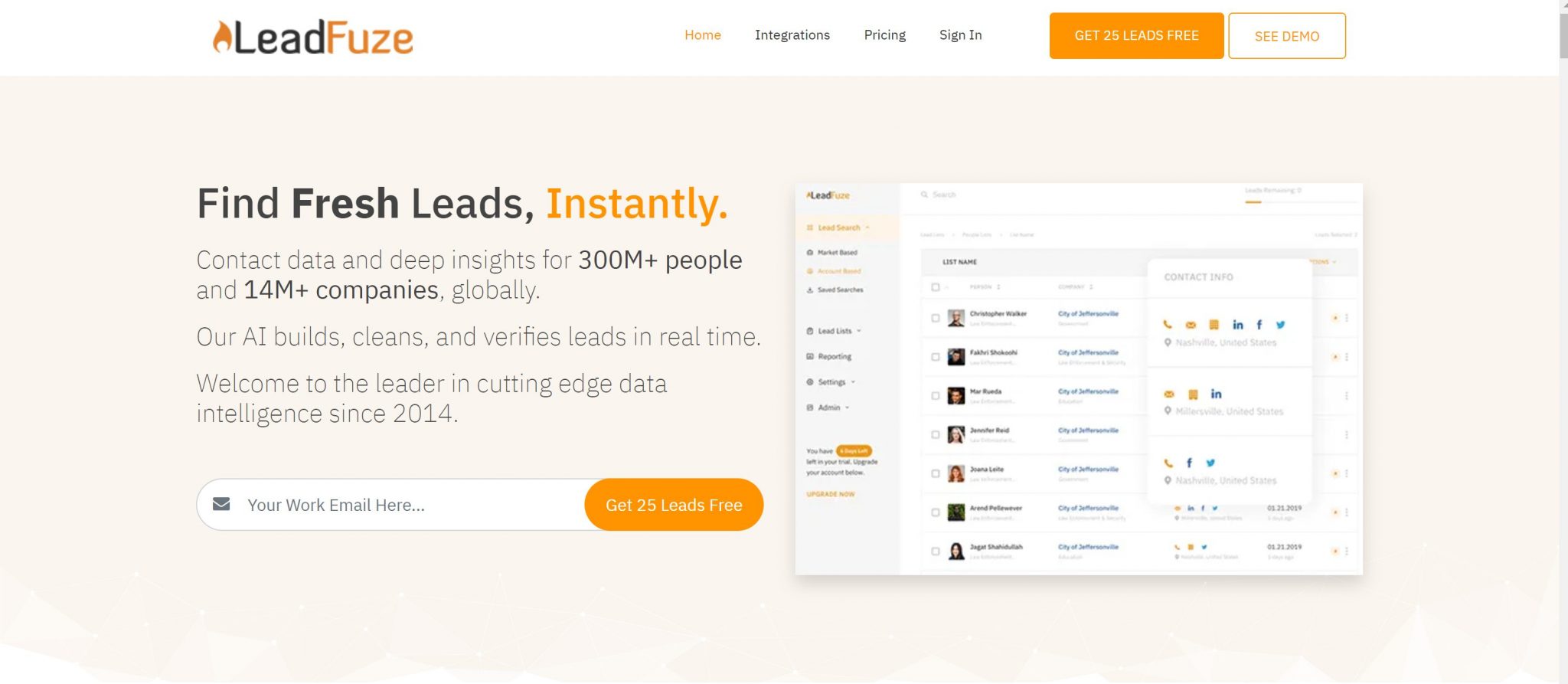 LeadFuze is the best sales automated tool for salespeople, recruiters and marketers for finding ideal leads and candidates in the target market.
With LeadFuze it is much easier to make bulk contact and prospect lists automatically which is a great time saver.
With leadFuze recruiters can find new talent extremely quickly. It lets you generate unlimited highly targeted lists that can be added to CRM for marketing or sales follow up and for mailing systems like Gmail and Microsoft.
Leadfuze sales automated tool also works amazingly with a B2B sales coaching and recruitment company where you have the need of searching the entire market segments, or for a specific individual or account.
Pricing– $447 per month
6. PandaDoc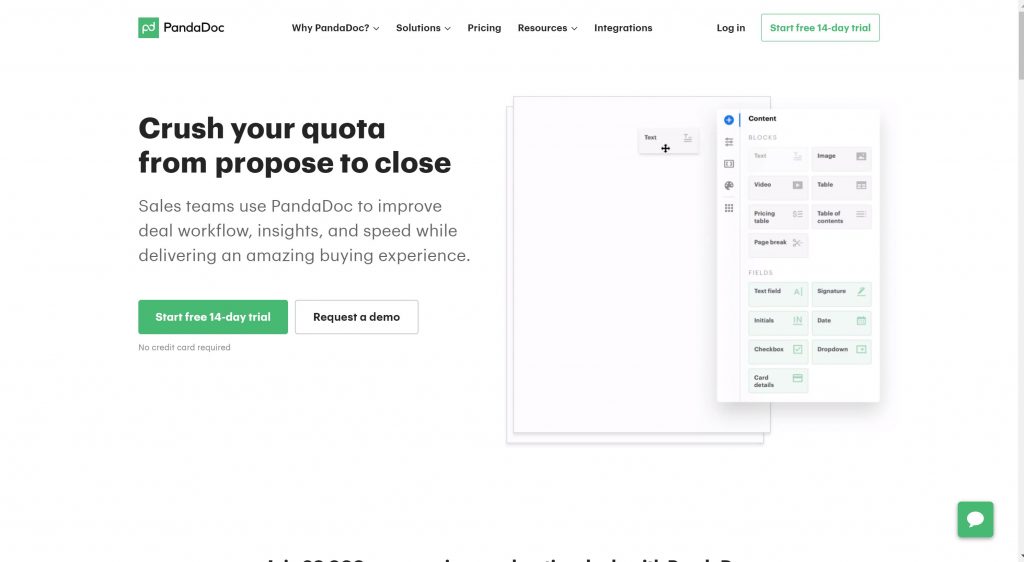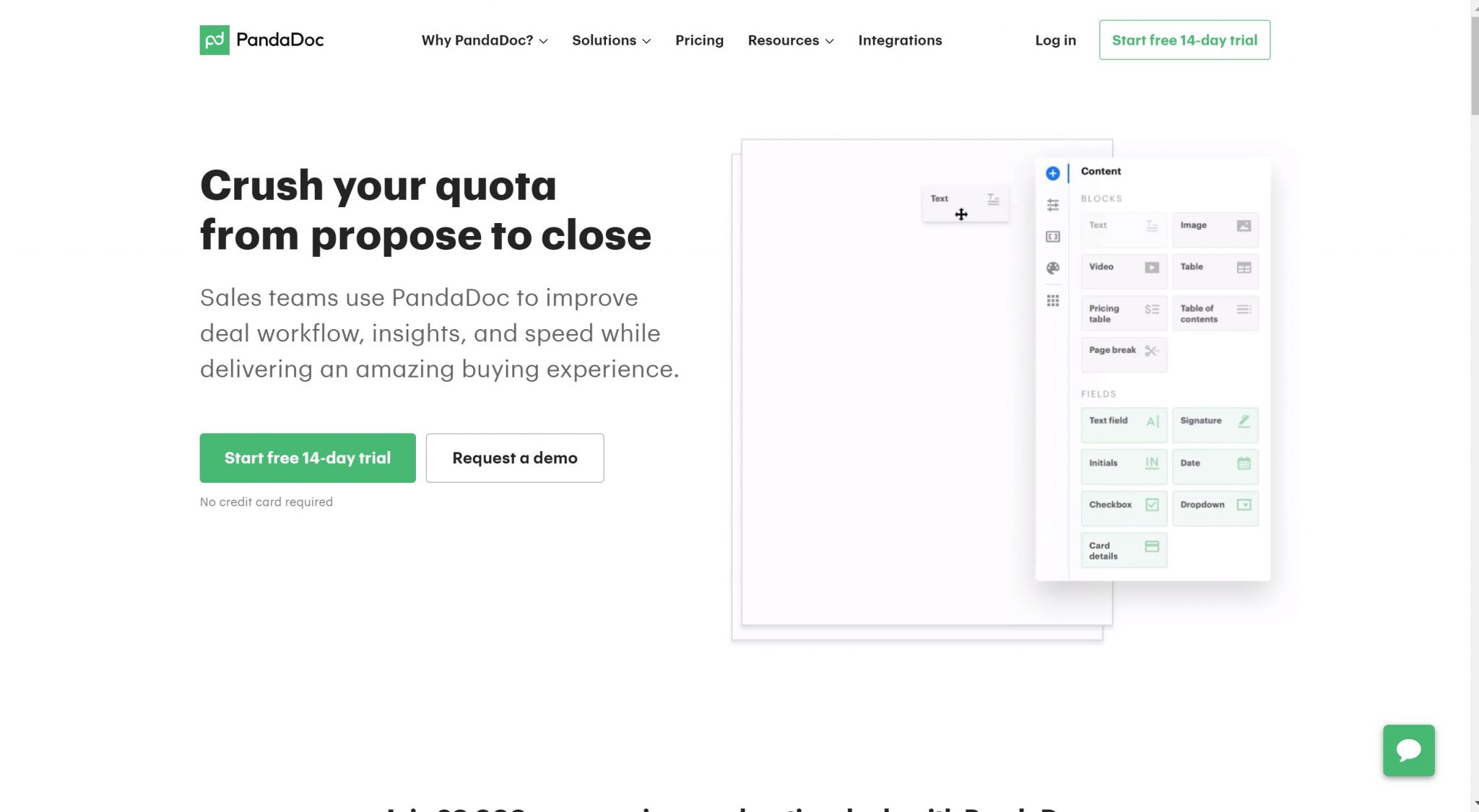 Serving the size of small businesses to Enterprise, PandaDoc is specialized in creating, managing and accelerating the entire workflow of all the sales documents from proposing to close.
It has an option of free eSign which offers upload, send for eSignature and collection of payment of unlimited documents.
But for more features and utilities, the business/ sales team has to sign up for a non-free version where the services and specifications are added from generating a payment collection list to creating documents with public and custom templates or built-in-editor and real-time document tracking.
With CMR integration it automates the workflow of the documents and creations of eSignatures. For a larger enterprise, PandaDoc offers capabilities including integrations like Zapier integration, salesforce integration with an unlimited number of team workspaces and API.
Pricing – free single user, free trial, business $49 per user per month
7. LeadGnome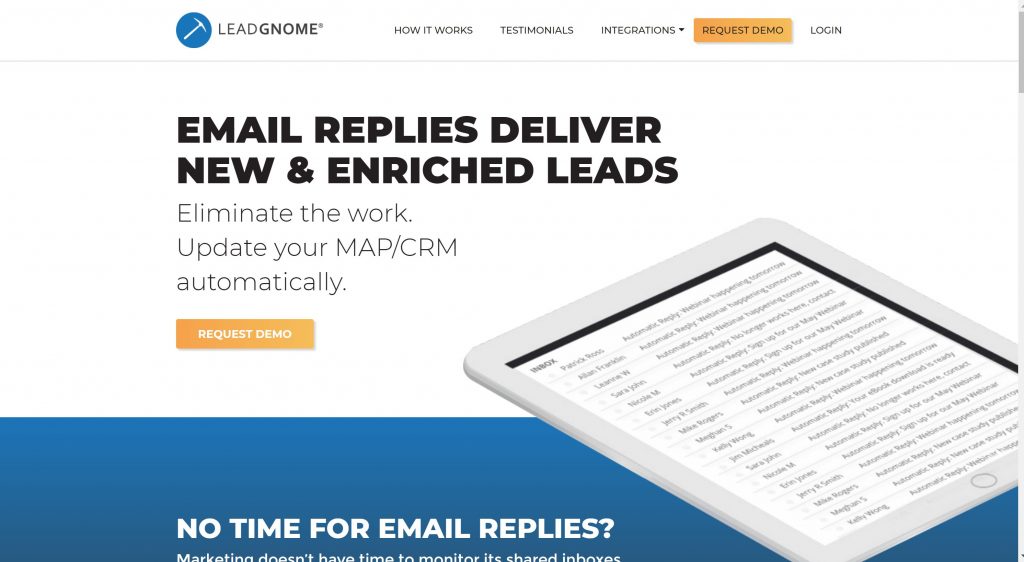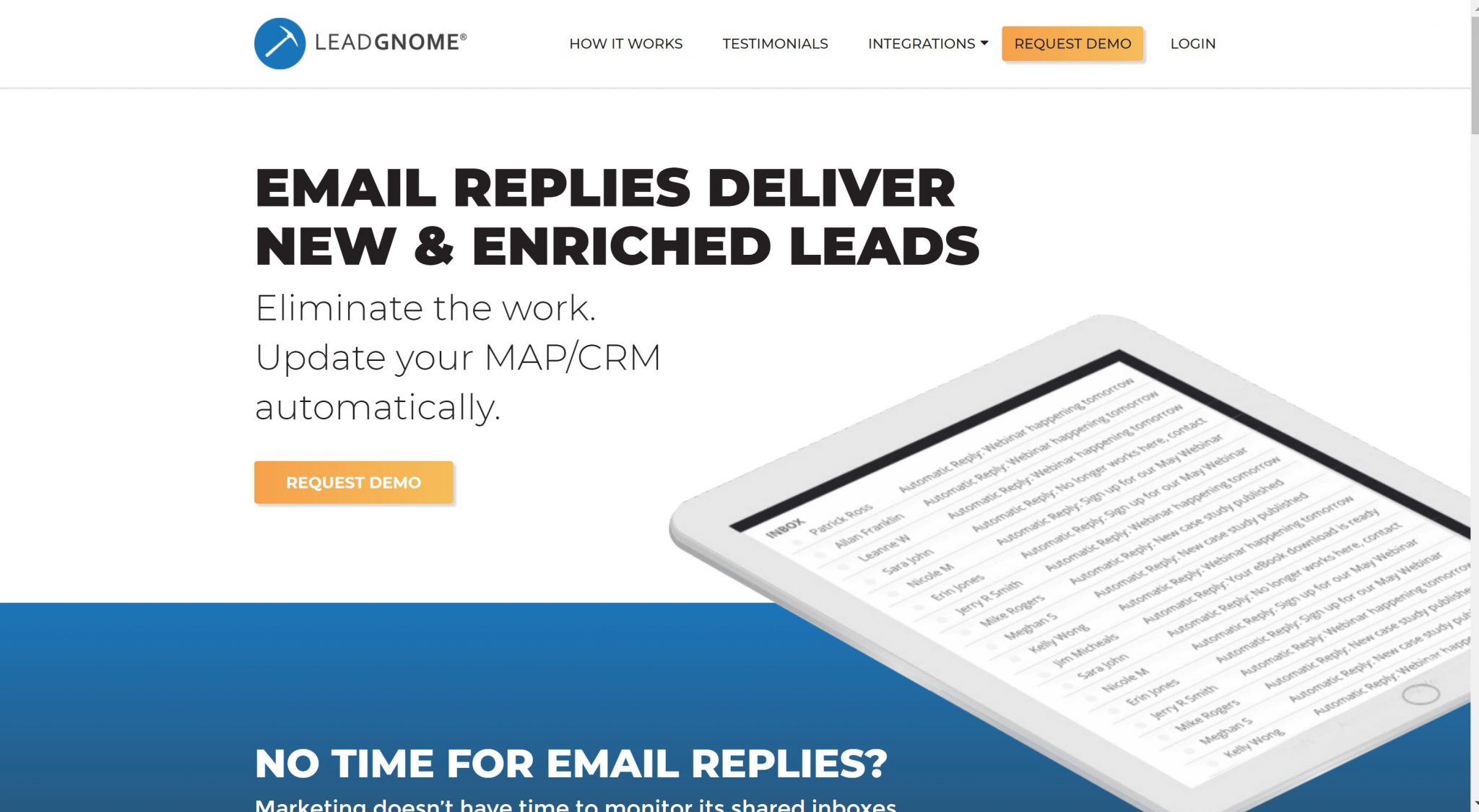 Designed specifically for the sales and marketing team, a cloud-based reply email mining solution software, LeadGnome mines emails to generate new account-specific leads and schedules a follow-up with the targeted return.
Leadgnome sale automation tool is branded for mining additional data such as title, role, company, phone numbers and emails with the lesser hassle and no difficulty.
LeadGnome is a fire and forgets missile-like solution, once set up it will deliver without any interventions as it is designed as an Auto-reply email mining solution.
It is an email marketing enterprise software easily used for uninterpreted lead generation with predictive analytics and sales automation, communication management, account management and lastly increased sales and revenue.
Pricing– Free trial, $240 billed annually
8. LeadsFinder
Leadsfinder sales automation software automates and grows sales pipelines. Its built will cut you the cost and countless hours for prospecting and marketing incredibly.
Leadsfinder's intelligent software is built to have access to the world's largest database of businesses and companies.
Once a business or sales team provides LeadsFinder with an ideal customer profile, its AI then will analyse and search through over a billion records to deliver quality leads to the sales team. LeadsFinder also automates CRM and prequalifies the leads faster.
Pricing– no free version or trial, $10 per use
9. InsideView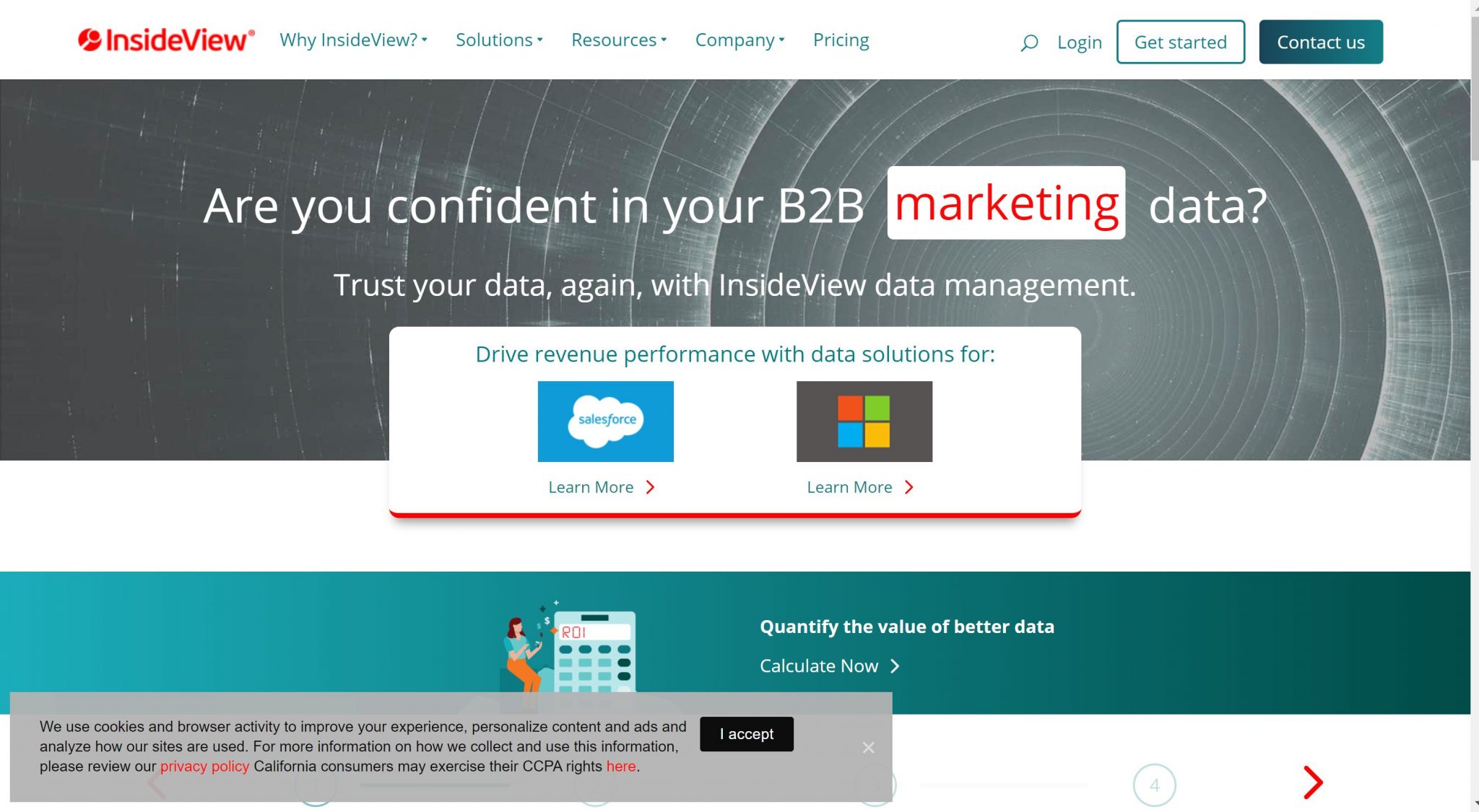 InsideView could be your best find if you are looking for more than contact data. It is an easier way to locate competitive data and company detail information, financial information of an organization, recent mergers and acquisitions, historical data etc. InsideView is extremely helpful when prospecting companies and individuals.
It will generate automatic enrichment of leads from events, campaigns, websites and more. InsideView will integrate perfectly with existing CRM and will provide useful and easy to access accurate insights on employee size, website, location etc. It can be used regularly to research companies, identify key decision-makers in targeted organizations, get information on identifiers like the latest new stories etc.
It also provides an easy update with customers' details and records without losing key information.
Pricing – starting at $6,000, also have an option for custom pricing
10. Clearbit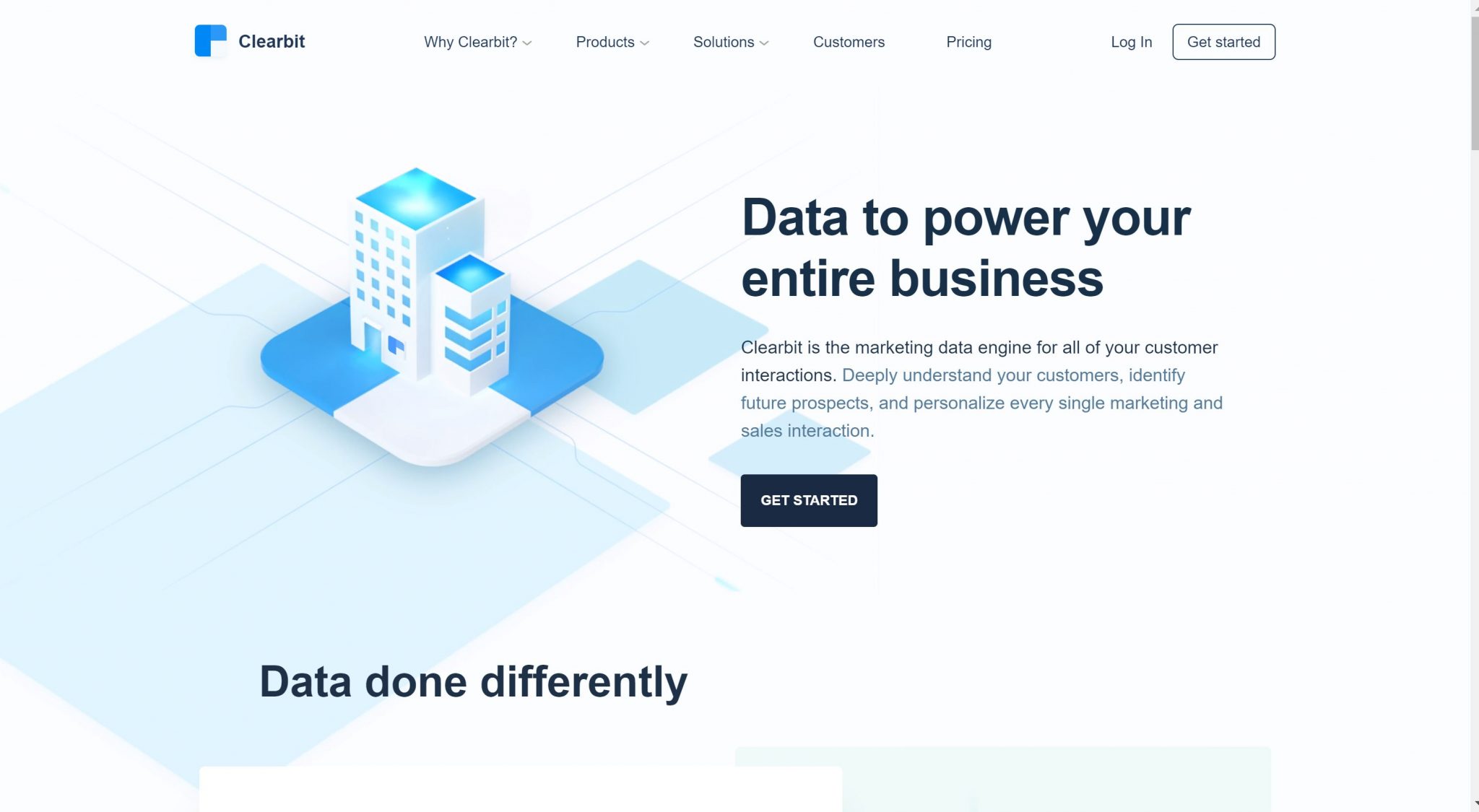 Clearbit specialises in finding B2B leads enriched data with its vast audience targeting specification. It is a web-based sales automation tool that provides the fastest easiest way to find any business email address for free.
It automatically updates sales records with accurate records, contact data and verified companies.
Clearbit will give you the best data accuracy and list building than any other sales automation tool available in the market. It supports integration with other systems like Drift, salesforce and other CRM.
With its fast access to business intelligence information and integration functions, it simplifies the various operations saving more time to sales reps and organizations. Clearbit is mostly used in tandem with Gmail, Salesforce and Marketo. Clearbit doesn't support multi-user capacity i.e. no teams. It does offer API.
It does not offer scheduling, lead management, marketing automation, Calendar management, contact sharing, A/B testing, multi-user, social media integration etc.
Pricing – premium only, $20,000 billed annually
11. PredictLeads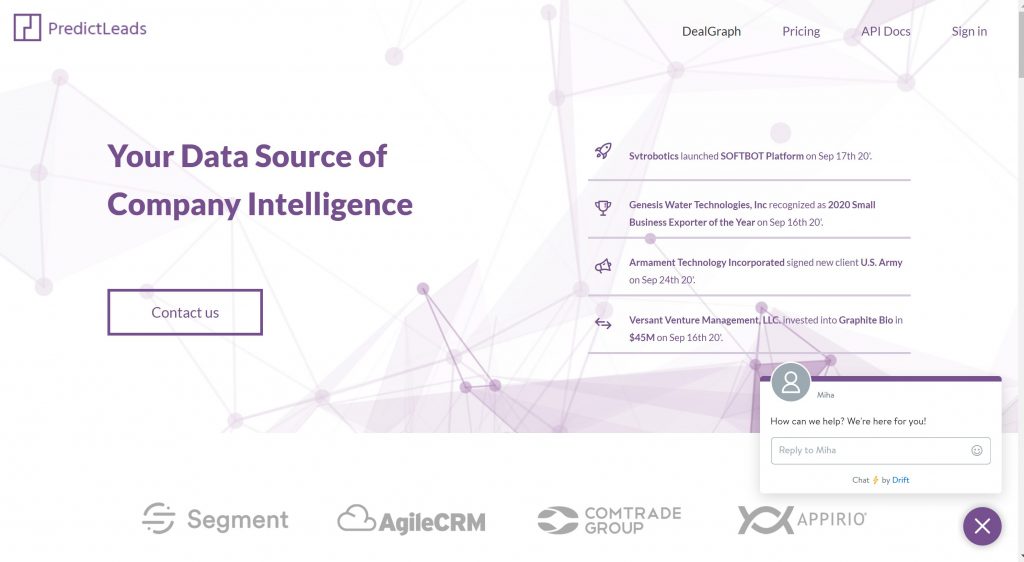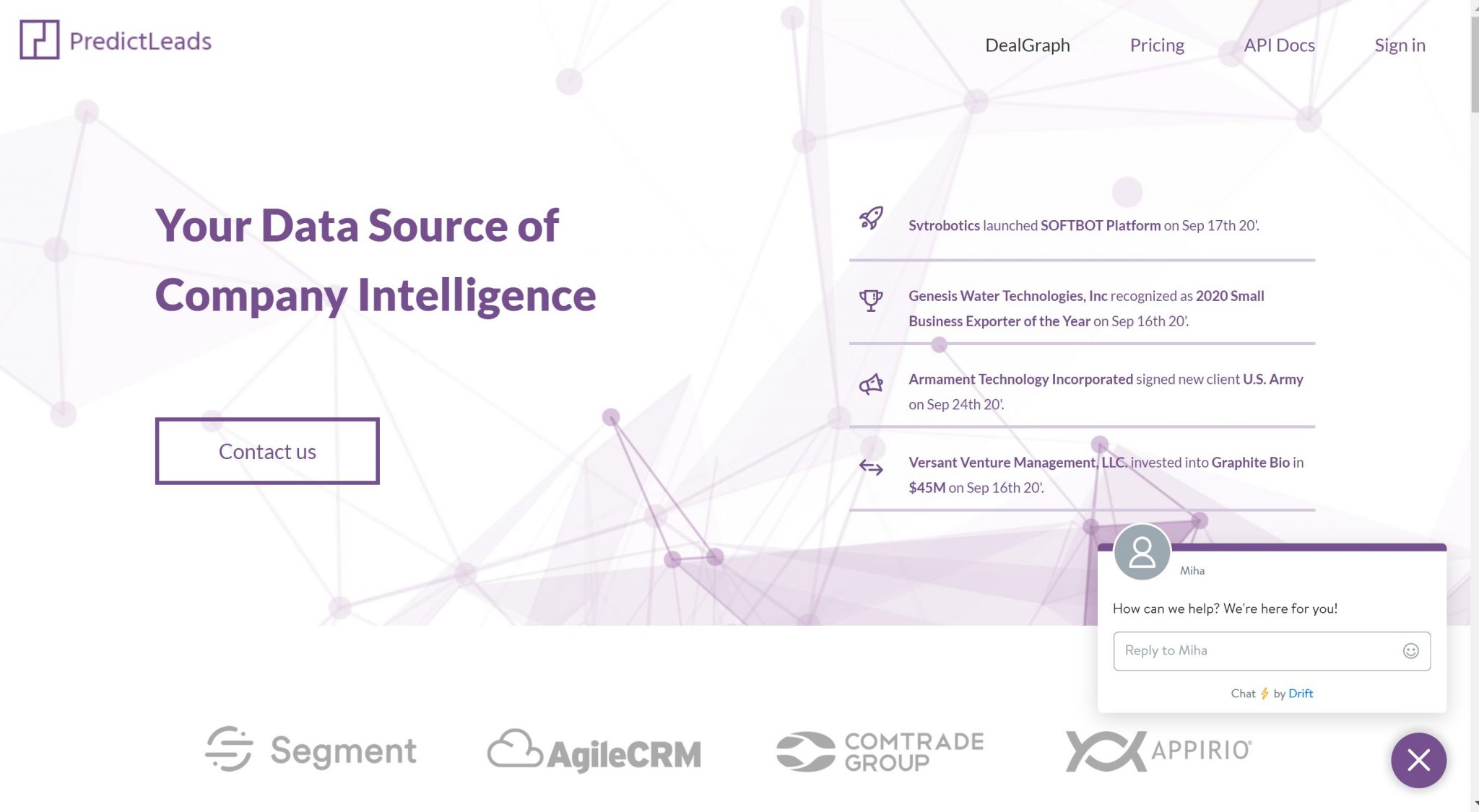 Predictleads sales automation tool helps sales teams and businesses spend less time researching for ideal customers or partners. It helps sales reps to locate basic information like location, industry classification, employee size and very recent news.
Use PredictLeads for easy and depth fully extracted recent customers, partners, organizations, jobs titles, products and distil relationships, technology suppliers, product launches and investment areas.
Predictleads will help you get a better hold of sales triggers like B2B inside sales and personalised marketing and sales enablement. Predictleads enables the user to create super-targeted sales campaigns.
It also prioritizes prospects based on technologies intelligence in order to find potential customers, unlike other sales automation tools.
Predictleads offers team management, visitor insight, lead management and financial management. It supports API. It is built up for all kinds of business enterprises. Predict leads is deployable on SaaS, Web and cloud.
Pricing– $490 per month
12. Attach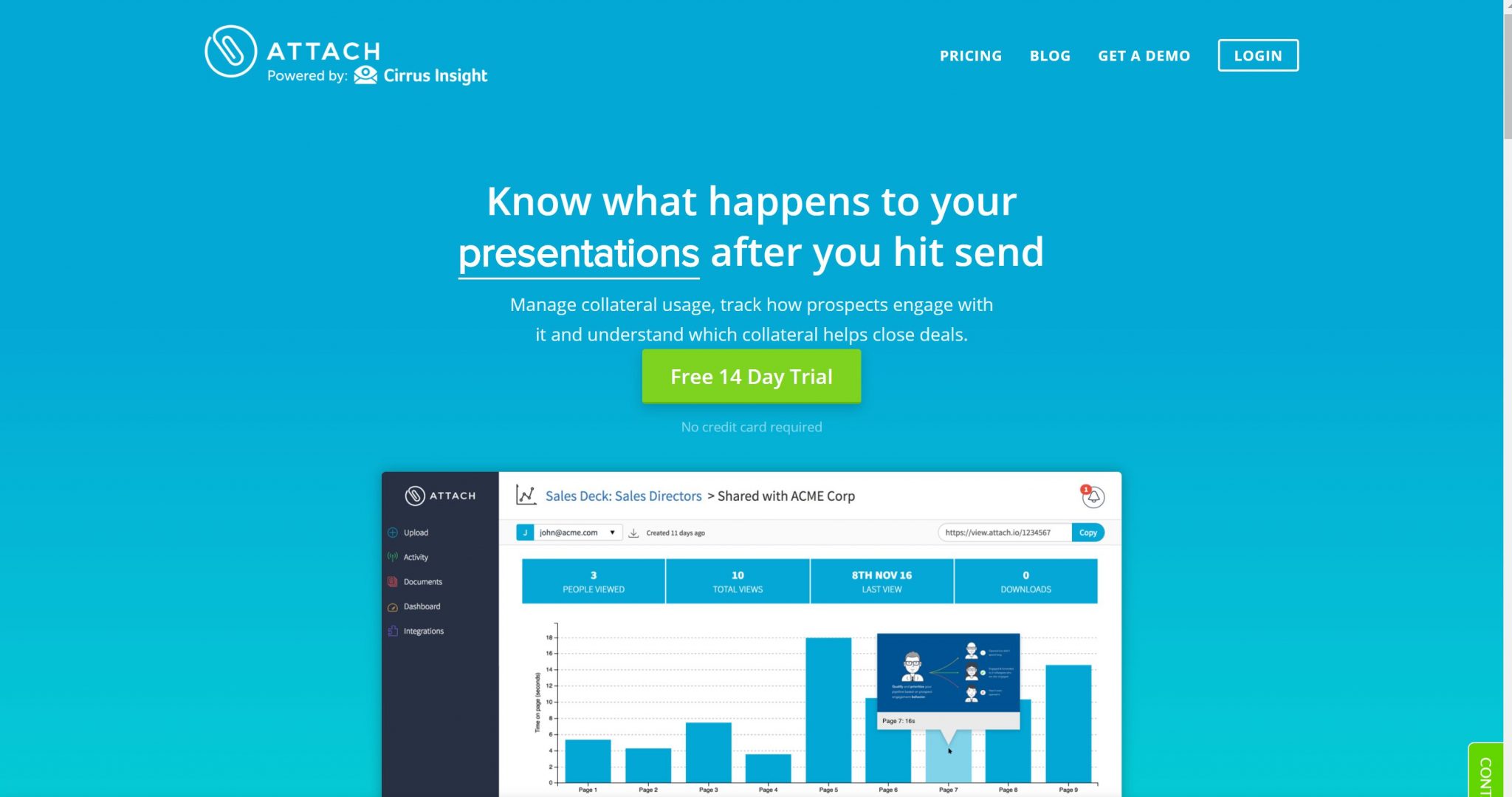 Attach offers an automated built for salespeople for sharing documents with their prospects and customers. It is highly used for managing, tracking and controlling documents throughout the sales process.
It is built up for both marketers and salespeople to find better leads in real-time and proper sales enablement for close deals. It is built up for both individual user and team usage. It only supports email lead generation. 
It supports API but only works on the web app. No windows and mac installation. Attach is best for start-ups, SMEs, agencies, and small enterprises.
Pricing– free trial, $30 per month
13. Pipedrive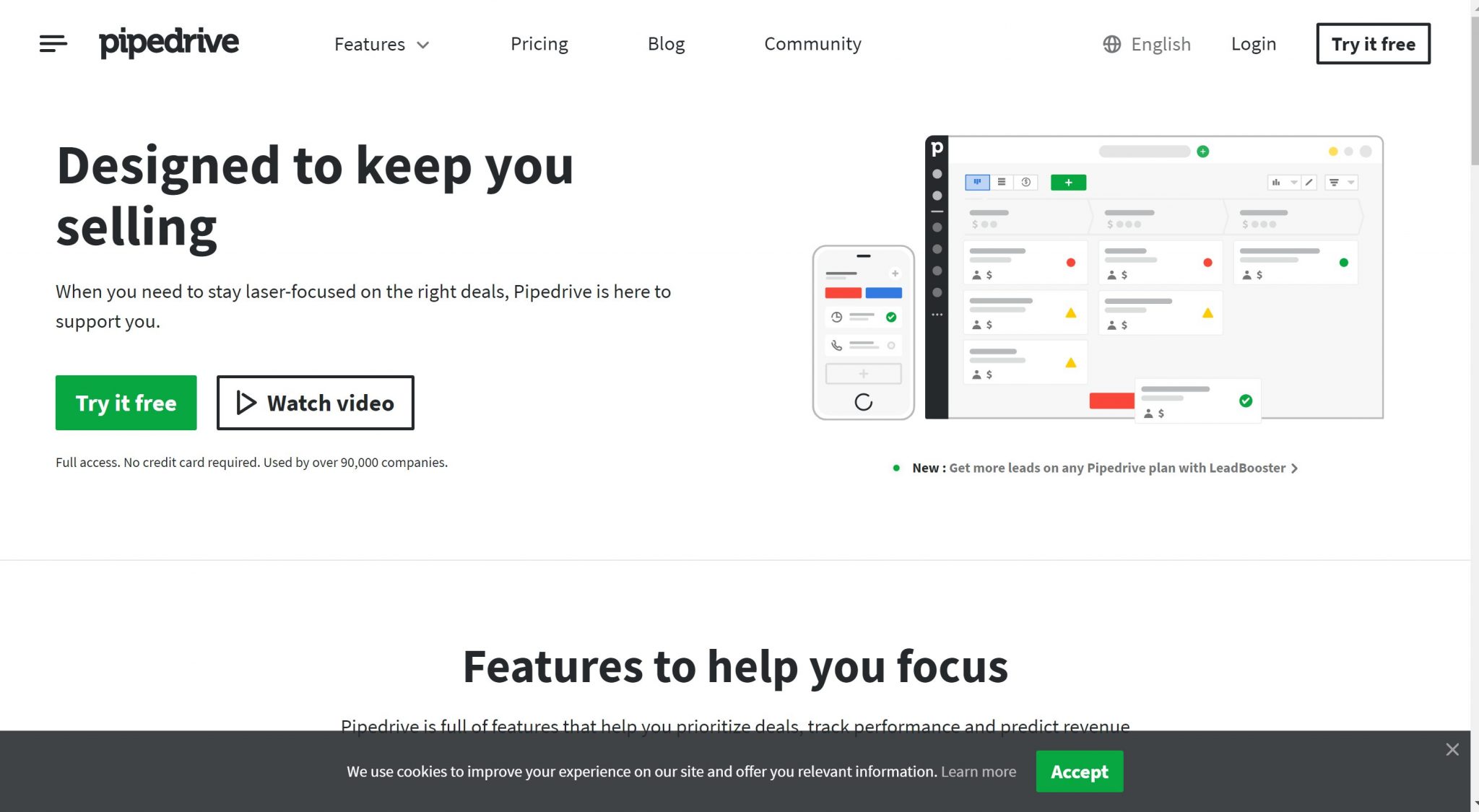 Pipedrive offers built-in- forecasting, integrations with other software such as Google and Zapier. It has a powerful API for the best automation solutions and deal-driven workflow.
It is a very intuitive sales automation tool and is particularly liked by salespeople that do not want to engage in the detailed sales process hence, Pipedrive here simplifies the sales process and keeps track of everything in one easily-usable space. It easily assigns your deals to different pipelines to have a simpler overview.
Its auto-fill function and easy tracking to evolve to deals are very useful too. Its integration with paper to documents is great for organizing contacts.
It is developed for small enterprises with a small sales team. Pipedrive is highly appreciated for its user-friendly CRM functioning and sale pipeline manager.
These sales automation tools have a Compact mobile app plus call and email synchronization. This sales automation tool does not provide any customizing options.
Pricing– $15 per month, individual user. No free version. Offers a free trial.
14. Everstring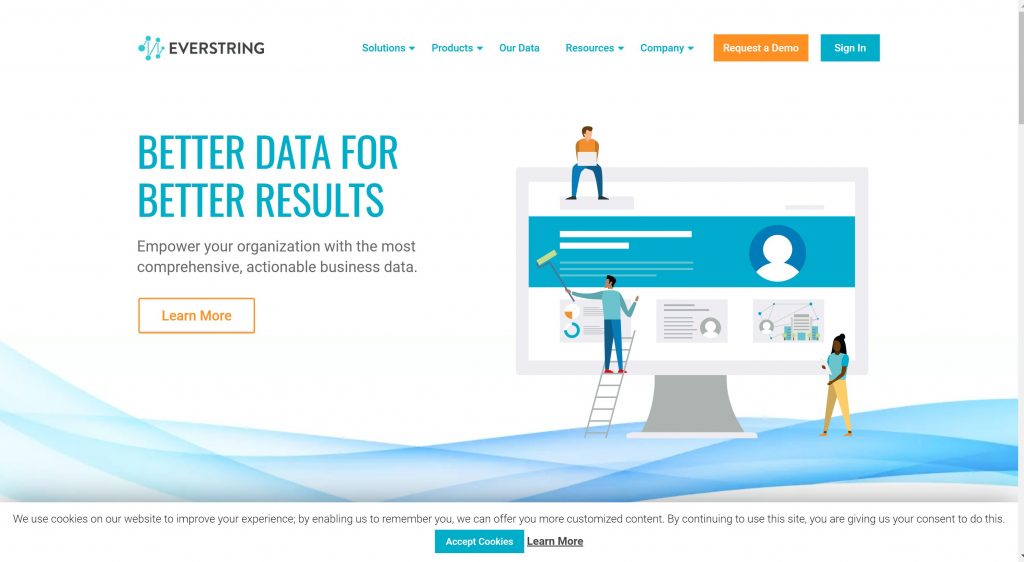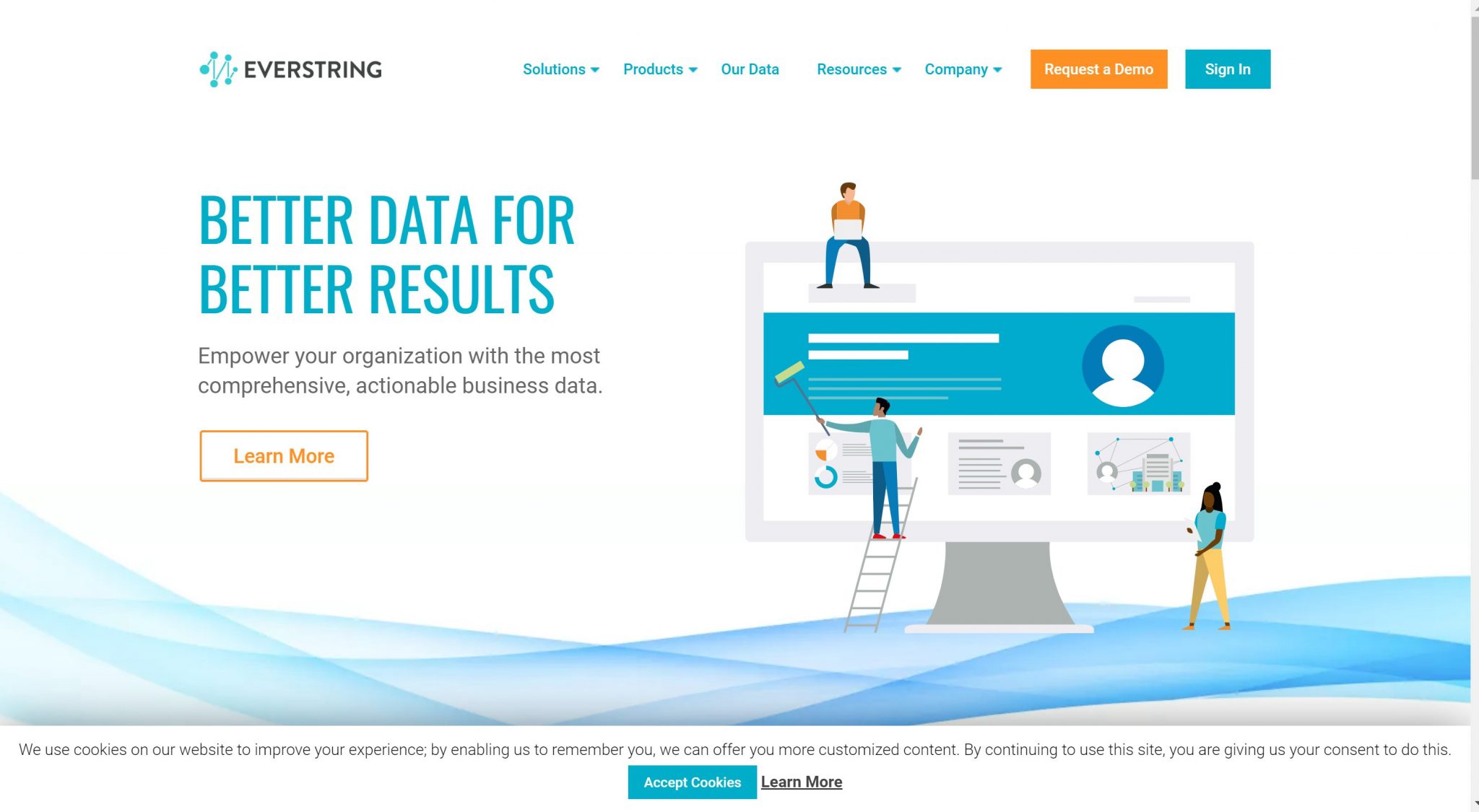 Everstring AI Saas Solution sales automation software is specifically designed for B2B sales representatives and marketing professionals. It is a cloud-based predictive analytics platform that allows users to have space where B2B data for sales and marketing purposes can be used fulfilling the required needs.
This sales automation solution drives pipeline growth, helps close new customers, extend current tracking into new markets, assigning priorities to contacts and accounts.
The need for an administrator is not necessary, unlike any other sales automation tool. Use Everstring if you want to save time on prospecting. It also integrates very easily with salesforce and helps save members tons of time.
Use Everstring for data evaluation and contracting, integration and deployment, and for sales and marketing service and support.
Pricing– no free version, no free trial, $820 per month
15. Bombora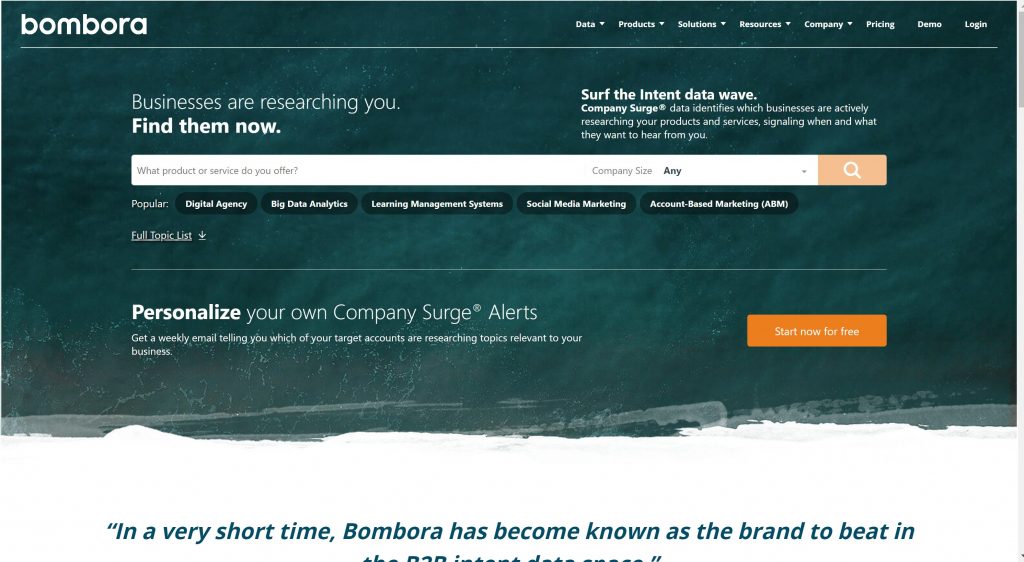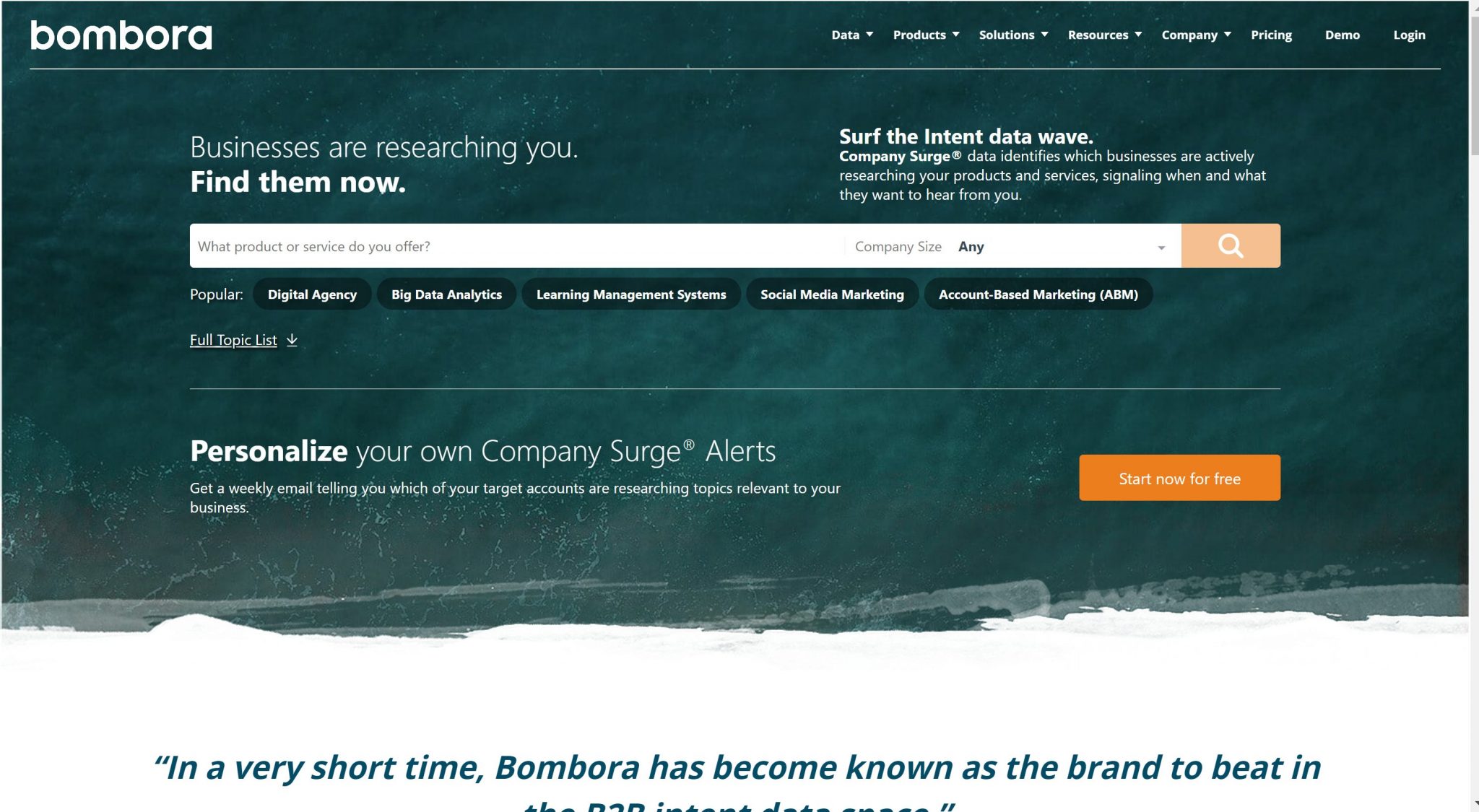 In a very short time, period Bombora sales automation software has become a brand amongst sales automation tools in a B2B intent space. Bombora works on simulating Sales triggers as the highest priority when comes to analysing the buyer's intent and contact data. This sales automation tool scores on identifying which businesses are currently researching what topics and their intensity of searching efforts.
By generating this data, the software then prioritises the marketing team and targets accounts accordingly. With this, the sales process gains the optimised marketing efforts that end with resulting increased sales and revenue.
Amongst the other sales automation software, I had found Bombore to be the smartest sales automation tool to work with and is a clear market leader.
Bombora's also adored a built-in database to search for new targets that hadn't previously considered. Bombora works with insightful data, called intent data, that gives the sales team a great direction for catching new prospecting efforts and contacts.
A sales automation tool mainly developed for small to middle-sized businesses enterprise.
Pricing– $25,000 billed annually
Conclusion:
Each of the sales automation tools and software that we have mentioned above is worth choosing for all size of businesses. Some of the free sales automation software and solutions offer various features whereas the paid ones give advanced features.
This was our list of Best Sales Automation Software that you must try for growth and boost sales.
Quick Links: