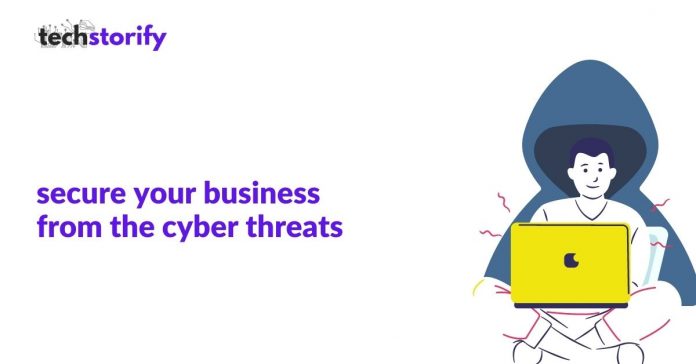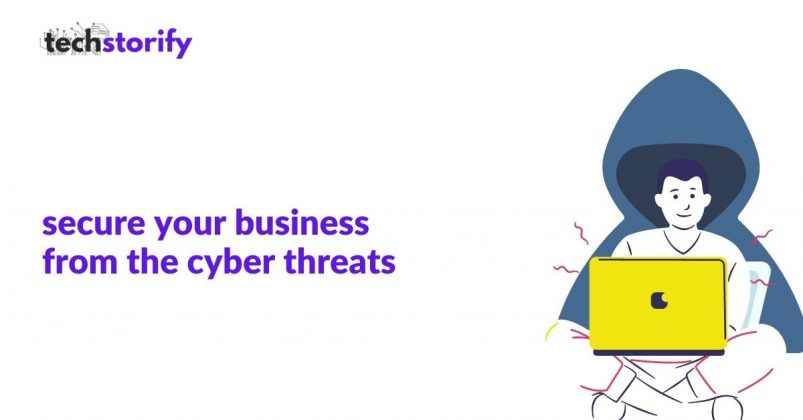 Small businesses are usually the most vulnerable to cybercriminals. So, to protect your customer's data and attain their trust, the first step to cybersecurity comes down to setting up a secure firewall. I am dead sure that you must be looking for the best firewalls for small business needs. 
But, let's know about the different type of firewalls first.
What are the Different Types of Firewalls?
Software firewall

– A software firewall is installed on various systems in the company. It protects only that single device against any virus that may hamper with the security of the system.

Hardware firewall

– A hardware firewall mainly protects your network and all traffic entering and leaving at the perimeter. It can also protect other network devices that do not have built-in firewalls, such as printers and other smart devices. 
So without any further ado, let's dive right into the list of 9 best firewalls for small businesses that we have jotted down for you.
Best Small Business Firewalls For Enhanced Security
1. WatchGuard Firebox T10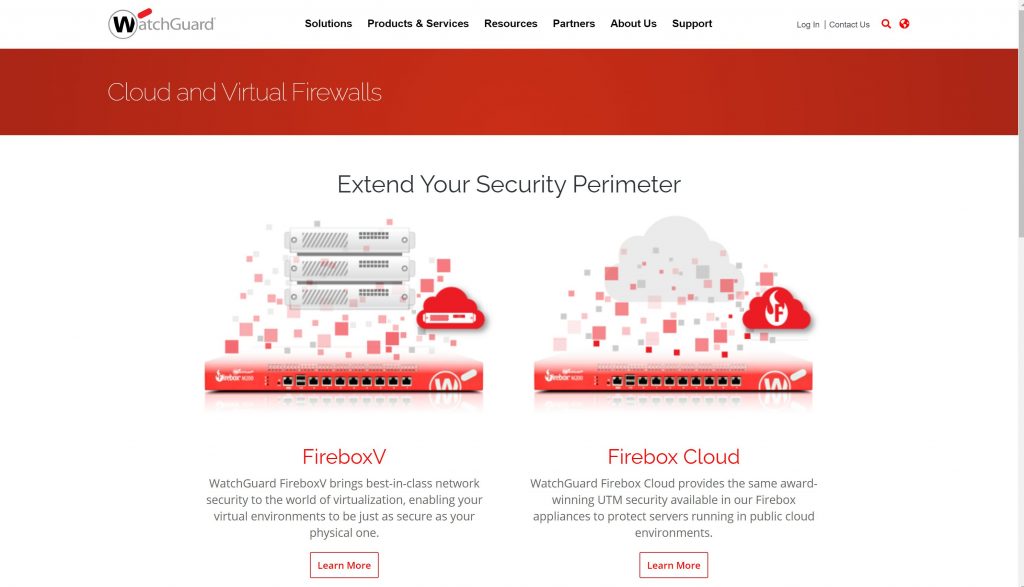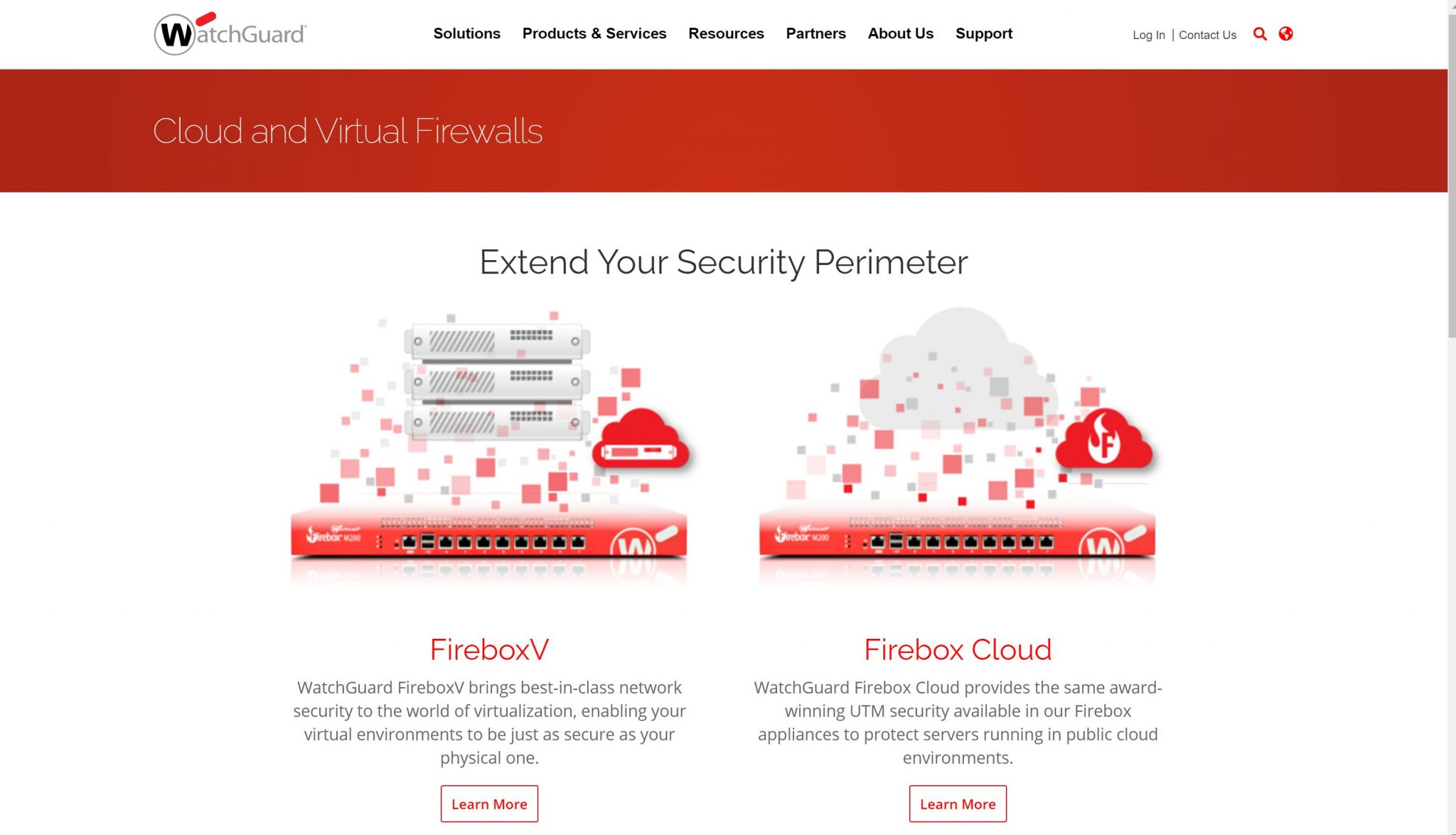 WatchGuard has established a very good reputation in the business of cybersecurity within 24 years. Firebox T10 from WatchGuard is a unified threat management (UTM) device.
The reasons why it is the best option as a small business firewall needs are: it is typically designed for SOHO environments, comprehensive security protection even in remote locations. It is relatively affordable, easy-to-deploy, easy-to-manage solution, and great customer support so even an IT novice can set up and do configurations on their own.
The wide network security includes Application Control, APT Blocker, Botnet Protections, DLP, DNS Watch, Gateway Antivirus, Geolocation, Intelligent AV, Intrusion Prevention, Reputation Enabled Defense, Threat Detection, and Spam Blocker & Web Blocker. 
Pros:
Easy to set up and get running

Cost-effective

Intuitive UI

Default settings provide comprehensive security

Excellent support

Easy to manage
Cons:
Complicated setup for administrators

Difficult to manage custom settings

Better filtering in the traffic monitor screen
 2. Sophos- XG Firewall

Sophos is one of the very popular choices for small business firewalls. Among the business owners, it operates as the industry's largest-scale Cloud Networking service. 
It was founded in 2004, and it has now grown to 140,000 customers and 2 million network devices around the world. 
Sophos firewall is a Unified Threat Management (UTM) and Wide Area Network (WAN) appliance. They provide centralized management, diagnostics, and monitoring for the mobile devices managed by an organization, from iPads and Androids to Macs and PCs. It is easy to set up, easy to troubleshoot, and easy to monitor and maintain.
Pros:
Built-in security and PCI compliance reporting

SD-WAN functionality

Traffic shaping to improve efficiency

Ease of management

Easy deployment with templates
Cons:
Limited reporting functions

Need quick upgrades
3. Firewalla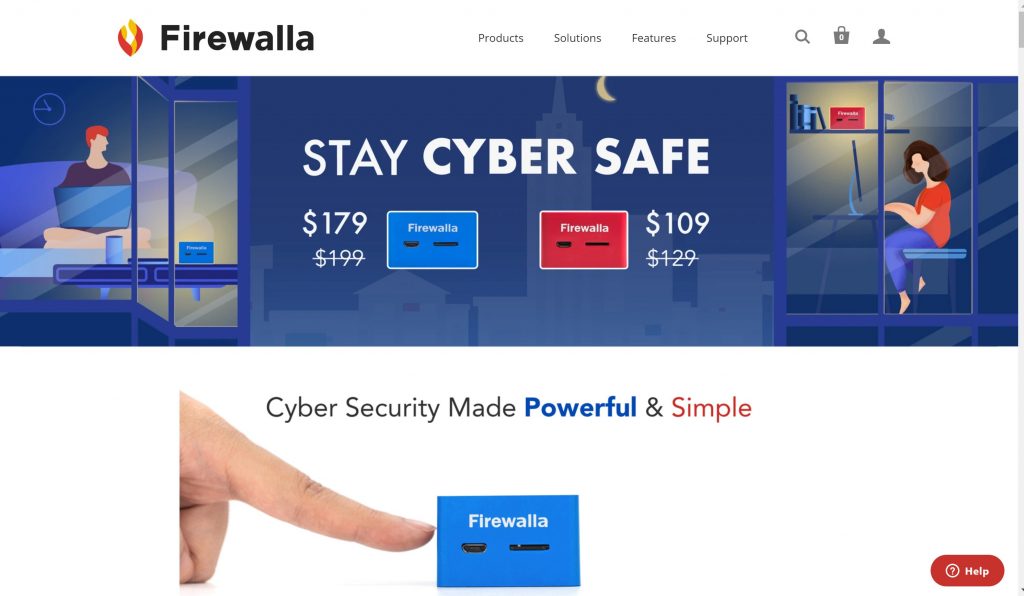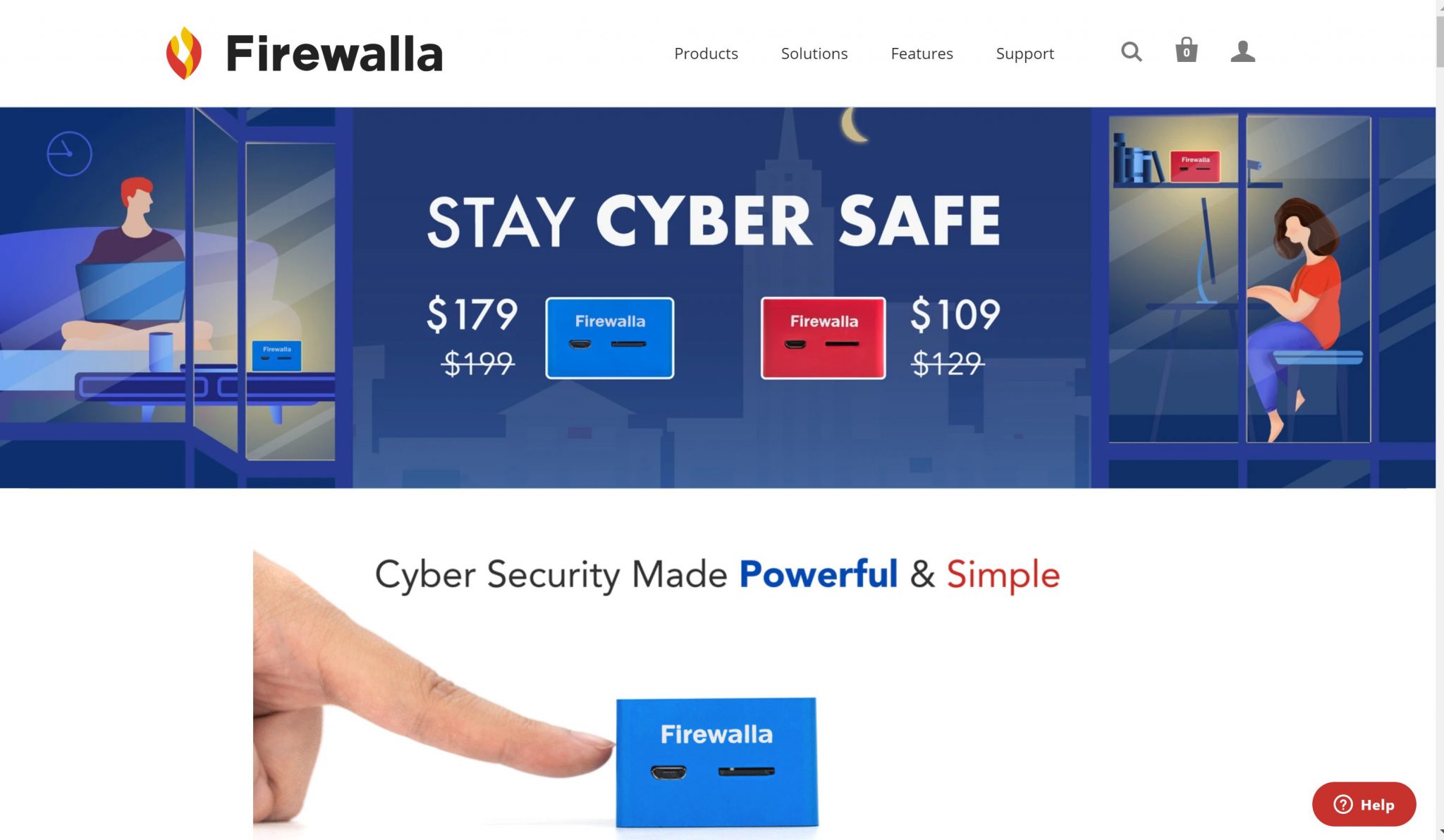 Firewalla makes a great option for small to mid-size businesses firewall systems due to two main reasons: the easiest hardware firewalls to install and set up. Secondly, it is very affordable.
It is a third-party firewall meant to complement the pre-installed security software on your computer. It includes built-in VPN options, hefty threat alerts, ad blocking, parental control, auto-blocking, and many other security features.
Pros:
Ease of installation

Simple user interface

Affordable

Intrusion Prevention and Cyber Security protection for all of your devices.
Cons:
Not suitable for Gigabit internet speed
4. Glasswire Firewall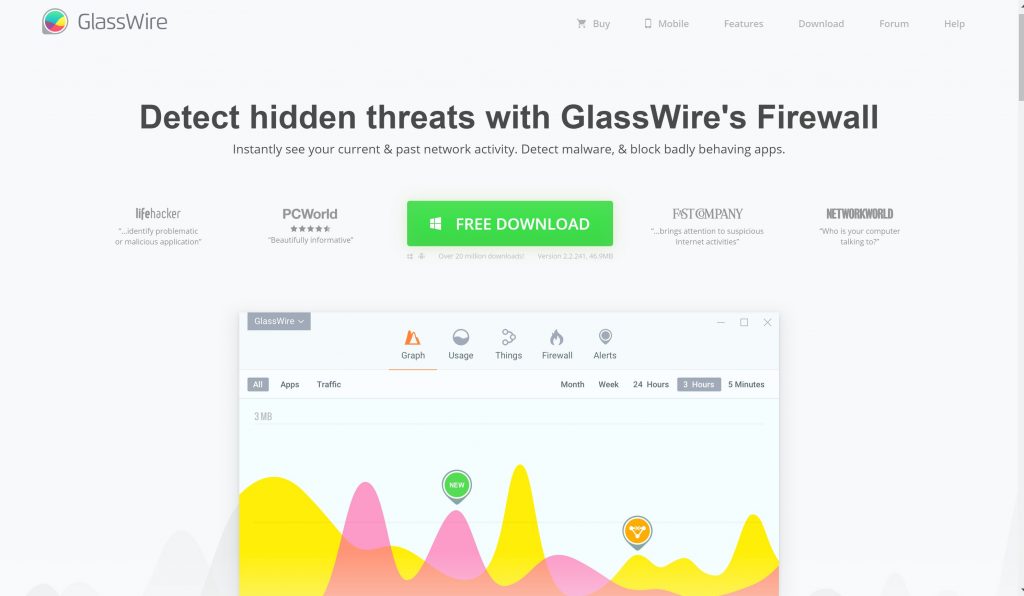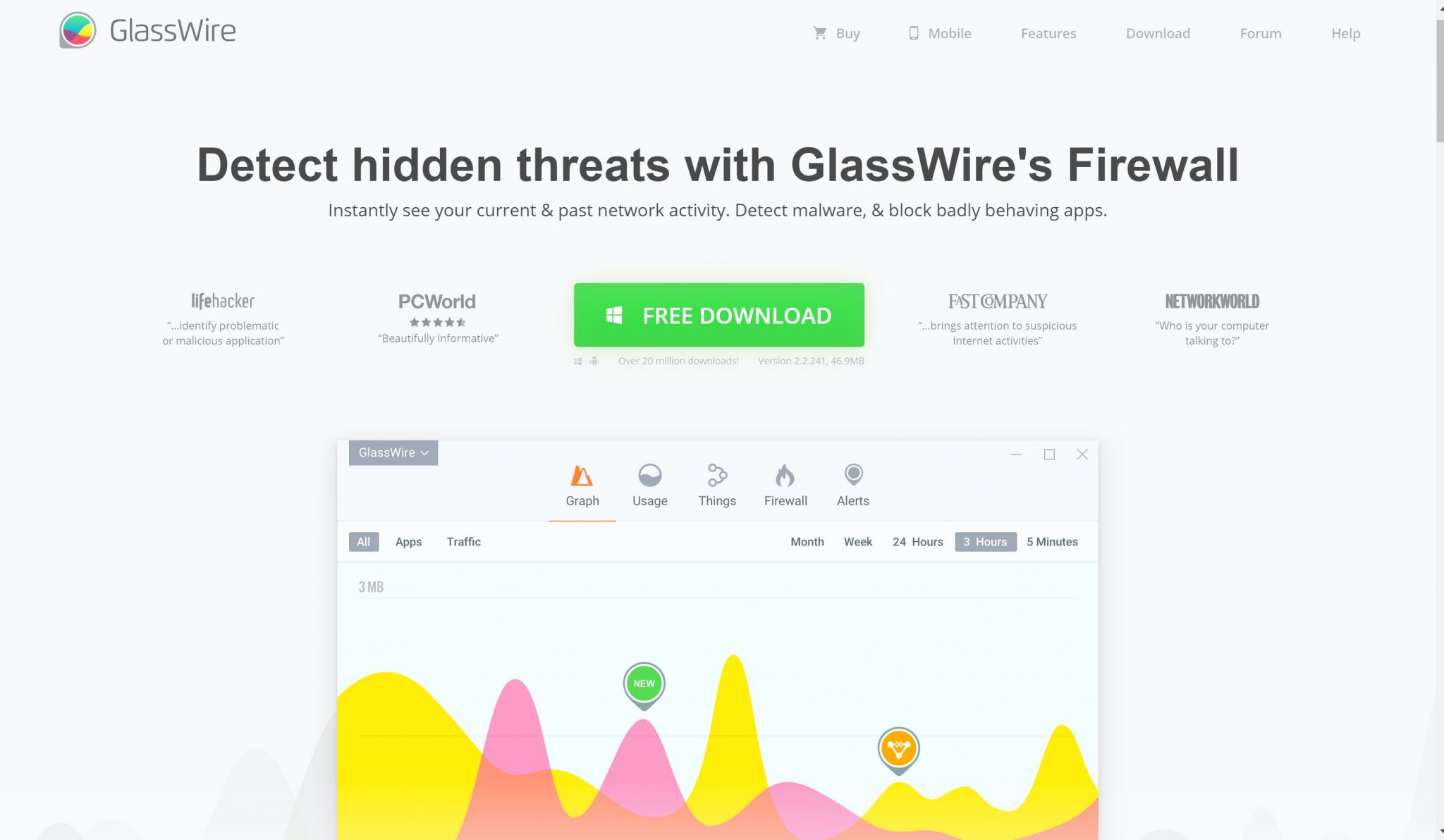 GlassWire is a best third party firewall utility that offers stylish views of network traffic and usage, controls Windows Firewall, and flags important network events.
It is highly recommended for people with some basic understanding of networking. Also, with its low price and extreme performance, it becomes a perfect choice for small business owners who would not like to spend a chunk of amount on firewall security.
Certain Features worth mentioning: ARP spoofing monitoring, Multiple Firewall Profiles, Multiple remote server monitoring, Device list change detection, Evil twin detection, System file change detection, and more.
Pros:
Simple User Interface

Traffic and Usage Graphs Tracking

Tight Internet Security

Monitor remote servers 

Monitor detailed endpoint network stats

Device list change detection
Cons:
Limited documentation

Limited Customer Support

Not suggested for Networking Novice
5. FortiGate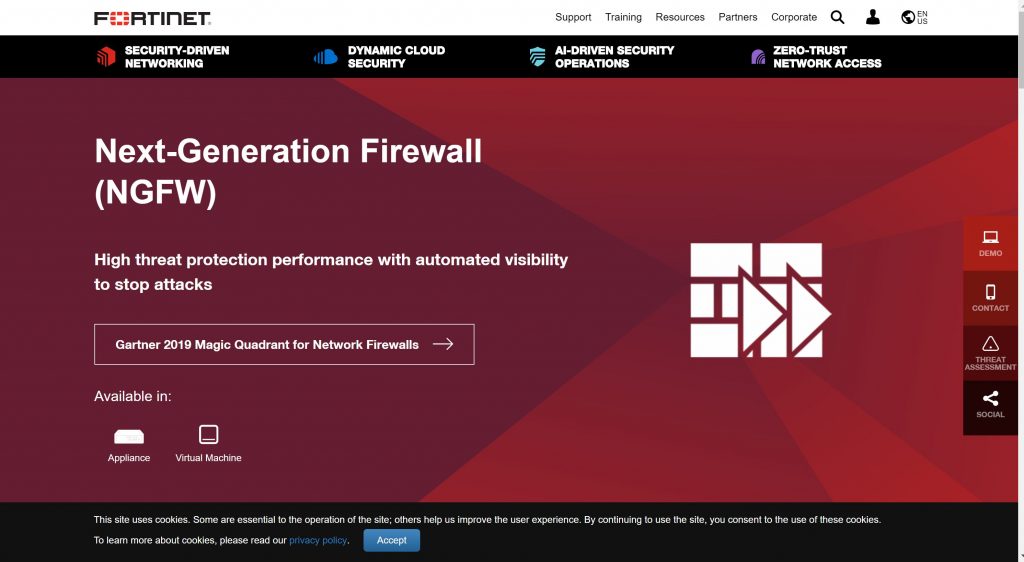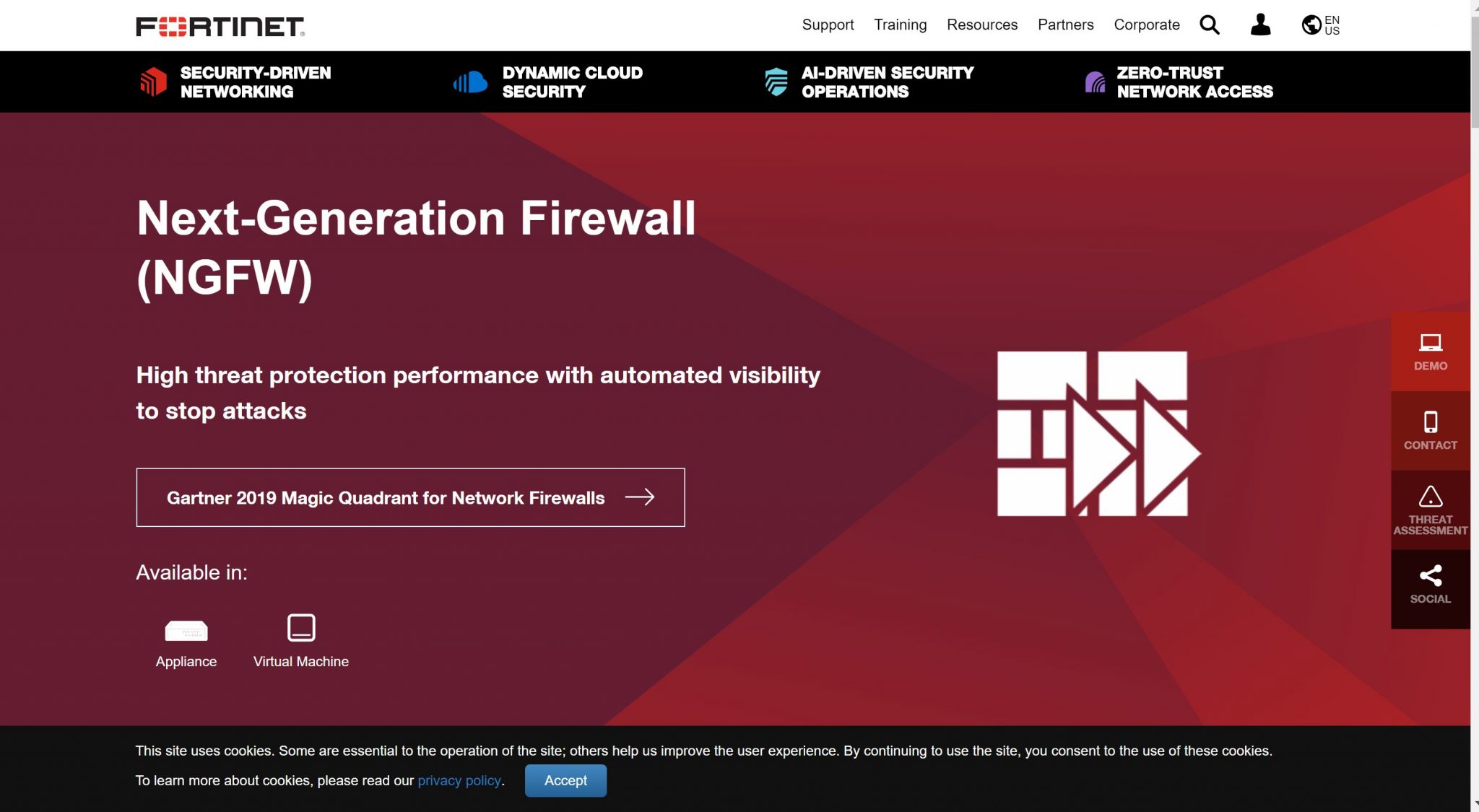 Fortigate is a pretty well-known name in the market of network security. This firewall offers its user anti-virus analysis, application filtering, ASIC VPN, User Access control, firewall protection, Real-time monitoring, an intrusion prevention system, URL filtering, VPN support, and web threat protection.
With abundant features and affordable price Fortigate makes it to our list of best firewalls for small business. 
Pros:
Simple easy to use UI

Affordable pricing

Easy to setup

Seamless and simple integration with an extensive network
Cons:
Complex administrative handling on mobile devices

Limited technical assistance

Inconsistent WAN load balancing
 6. Cisco ASA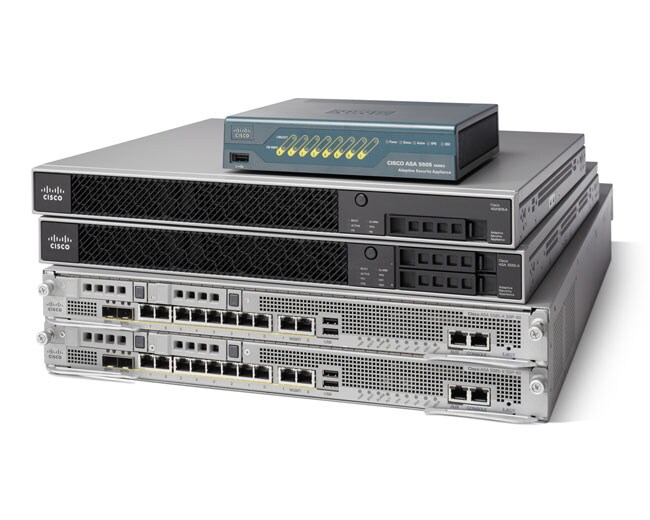 Cisco ASA is a new generation threat defence and malware protection firewall designed for small to mid-size businesses.
It is the only firewall with integrated functions such as the Next-Generation Intrusion Protection Systems and Cisco's Advanced Malware Protection. It allows you to protect each device in the office as well as the entire business network. Cisco ASA provides a granular level of protection and is an extremely powerful tool for security-conscious organizations.
Pros:
Easy to manage and set up

Good support

Simple Integration with various systems

Cost-effective

Full contextual awareness

Traffic monitoring
Cons:
High management costs

Lacks internal log management capability

Timing-chip problem

Weak UTM features
7. pfSense


pfSense is an open-source firewall and routing platform. It offers a great amount of flexibility which makes it perfect for small businesses.
It will let you quickly set up network rules using the internet browser so that VPN configurations can be easily installed. It records all traffic and packages can be installed to snort heavy traffic.
Pros:
Free of cost

Superb load-balancer

Centralized configurations

Eminent reporting graphs

Lower hardware requirement

Extensive dashboard 

Great Plugins
Cons:
OpenVPN 

frequent version updates

Limited documentation
8. SonicWall TZ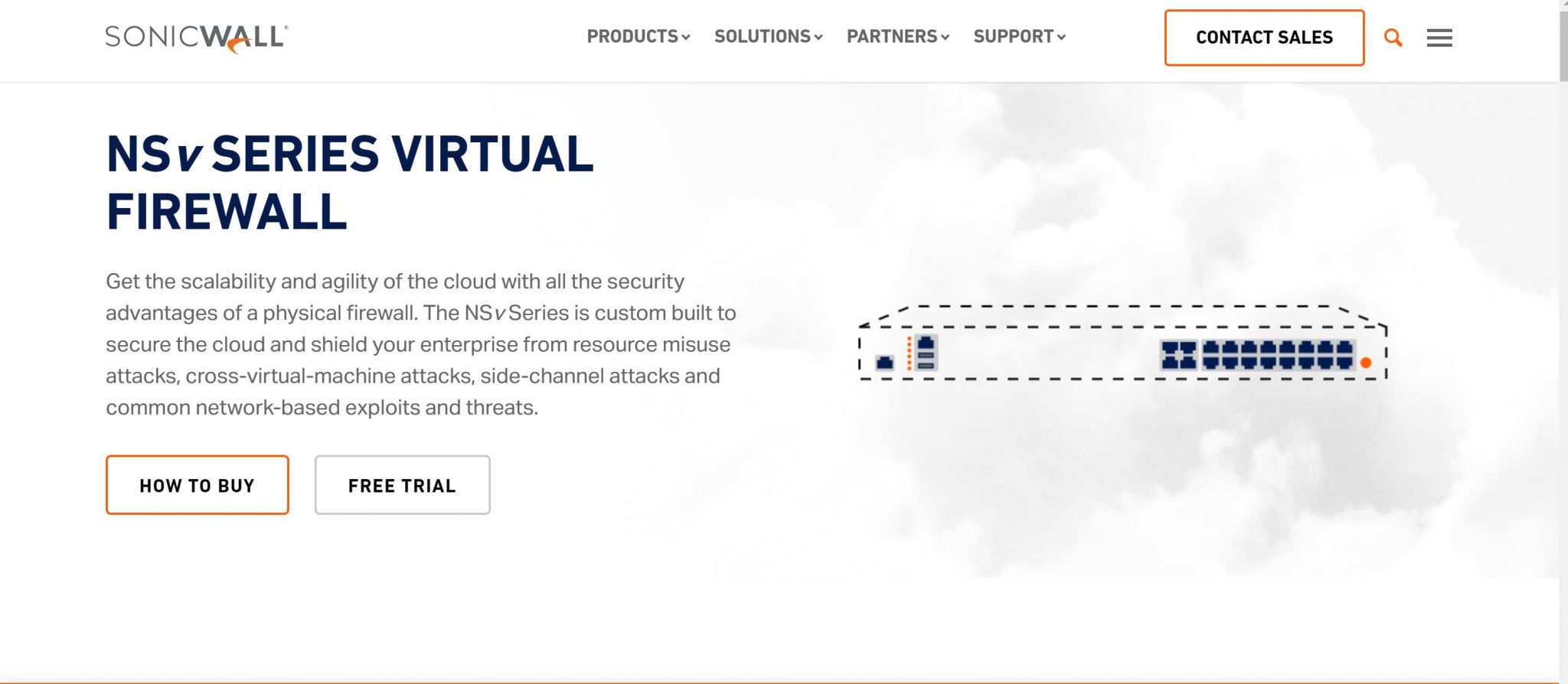 SonicWall TZ offers high-performing and best firewalls. It has security appliances designed to detect and mitigate the most dangerous kinds of security threats, designed especially for small to medium-size businesses.
It is especially recommended to businesses with multiple locations for its site-to-site VPN capabilities.
It offers advanced security services to your internal network from the outside network by scanning for threats, content filtering, cloud-based anti-malware, antispyware, intrusion prevention system, and URL filtering with the broadest mobile platform support for laptops, smartphones, and tablets. 
Pros:
Cost-effective

User-Friendly GUI

24×7 support

Cloud management and reporting

Granular monitoring 
Cons:
The high cost of maintenance

Complex configuration
9. OPNSense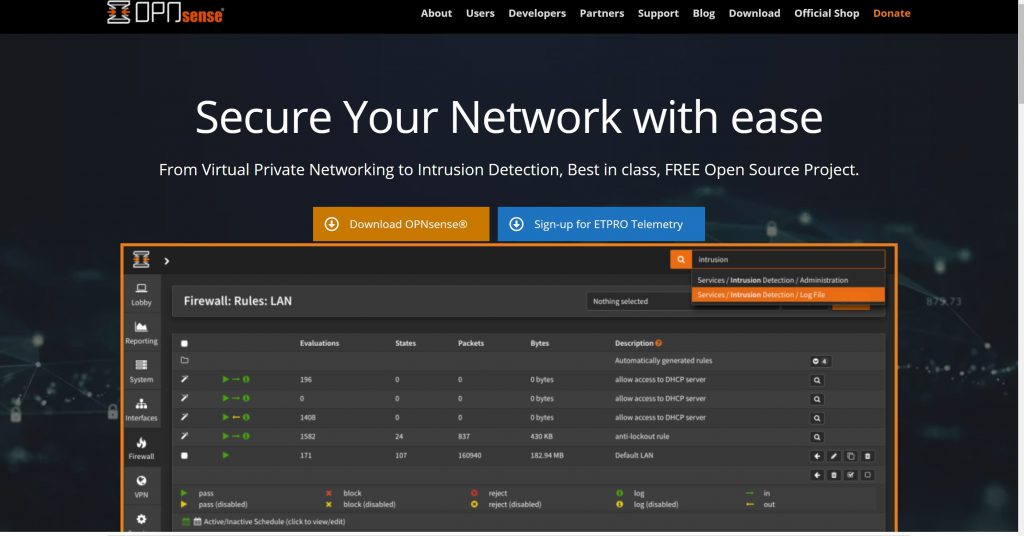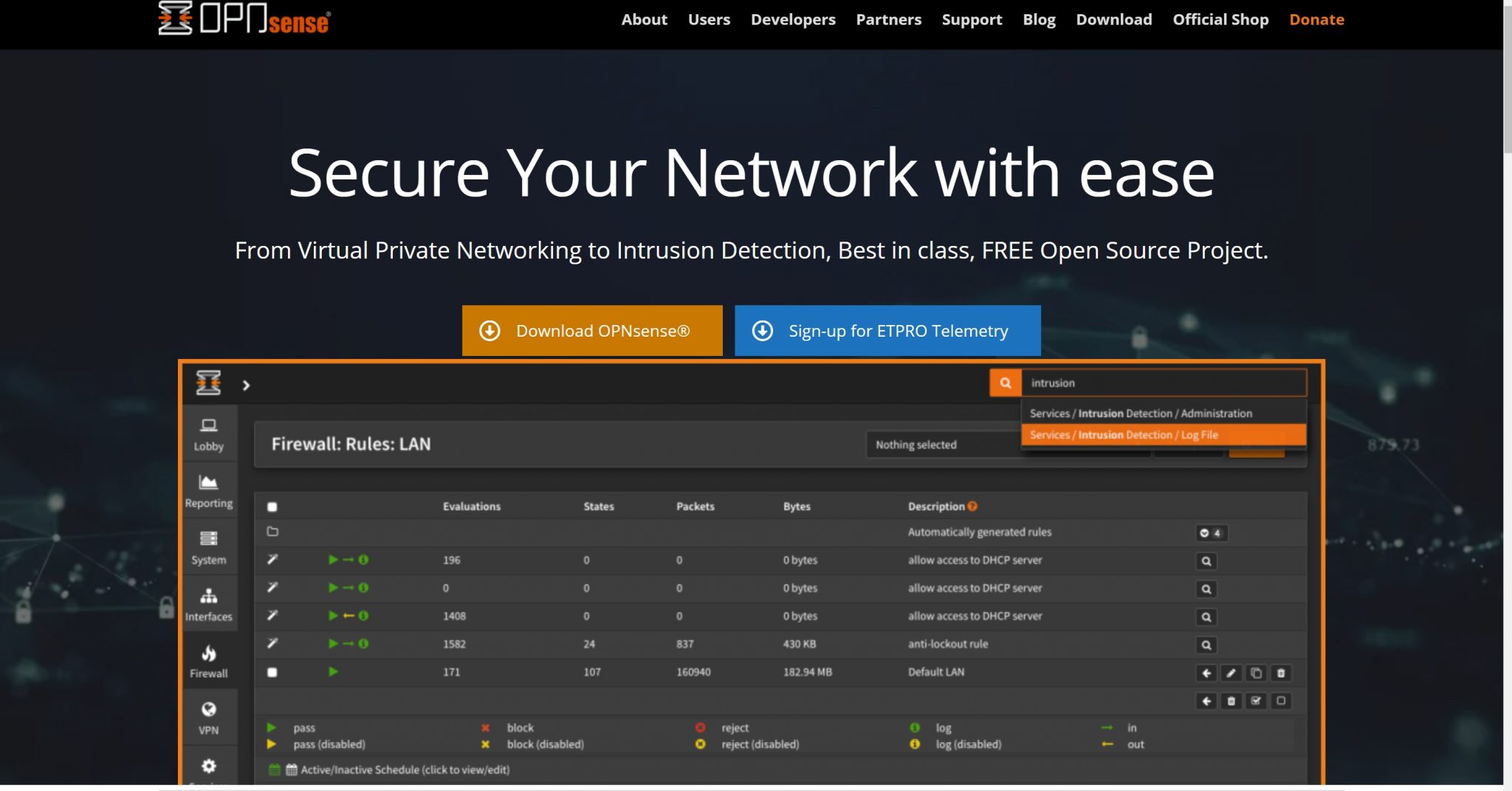 OPNSense is an optimum solution for small businesses firewall security needs. It is a completely free, open-source, easy-to-use firewall solution that requires hardware supply.
It provides its user with almost every security feature that high-end commercial firewalls offer, like, exposing hidden risks, blocking unknown threats, and automatically responding to incidents and many more. Since it is open-source, it will require weekly security updates and semi-annual releases of major platform updates. 
Pros:
Free of cost

Extensive documentation and communities 

Multi-lingual GUI

User-Friendly GUI

Feature-packed

HardenedBSD platform
 Cons:
OpenVPN 

Frequent version updates
Conclusion

:
If you are looking for the best SMB firewalls, these are the best choices. 
In my opinion, if you are looking for budget options, then OPNSense and pfSense make a great choice as they are bombarded with useful security features and have performed fairly well in the past. 
However, it all boils down to your business security requirements and budget. 
Hoping that our list of 9 best firewalls for small to medium-sized businesses would serve its purpose by helping you find the best firewall match for your business.
Get complete protection for your business. Our guide to business security systems can help you protect your workplace from real-world threats like burglars and shoplifters.
Quick Links: