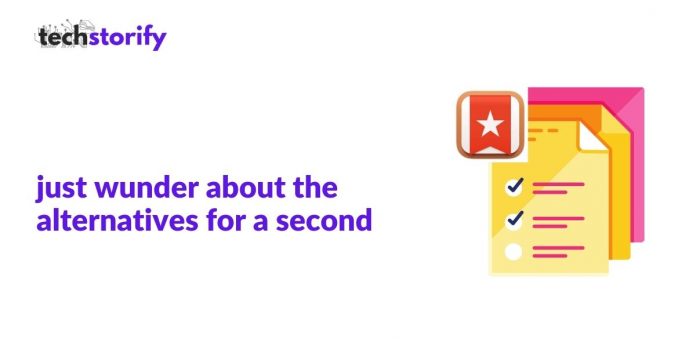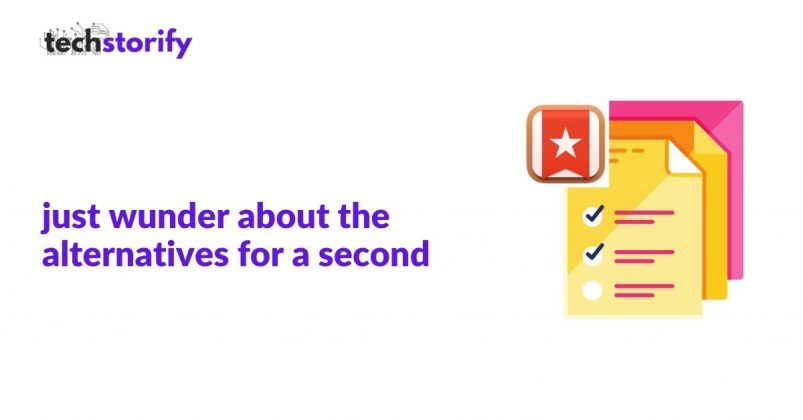 Everyone is looking for Wunderlist Alternatives which is what you call a legacy. 
Microsoft that repurchased Wunderlist in 2015 finally shut it down this year. A lot of us were sad about the move, including the creator – Christan Reber. He posted a tweet after Microsoft made the announcement.
However, with the launch of Microsoft To-Do, we all were ready for it. Wunderlist was a team and task management tool that was used by many. Their folder creation and the sub-task feature have inspired many other task management apps to provide amazing features.
During this pandemic, team management software's role became critical, and everyone started to do thorough research on the same.
Today we will be talking about some of the Wunderlist Alternatives that can help you manage your team efficiently. 
Here Are The Top Wunderlist Alternatives
1. Asana – (Among the top Wunderlist Alternatives)
The number one Wunderlist alternative on our list is Asana. Asana is a powerful team management tool that has helped a lot of teams streamline their tasks. It is one of the simplest project management software out there.
Asana is designed for every type of team out there. With its amazing view features, you can set your structure according to your needs.
It starts with a free plan but the most amazing features are in their paid version.
We love their dependency, cross-function templates, and easy task management features.
Pricing
Asana offers the following plans:
Basic – free for individuals or teams just starting up. Tasks, multiple views, assignees, and due dates
Premium – at $9.99 per user/month, timeline, advanced search and reporting, task dependencies, milestones, and more
Business – at $19.99 per user/month, everything in Premium plus portfolios, custom fields, and more
Enterprise – custom plan, everything in Business plus native integrations, priority support, and other advanced features
2. nTask
Second, on our list is nTask. nTask has clearly raised the bar when it comes to offering project management services. nTask is a powerful task manager that is designed with thorough research.
Their module feature is one of the most comprehensive elements for one of the best Wunderlist alternatives.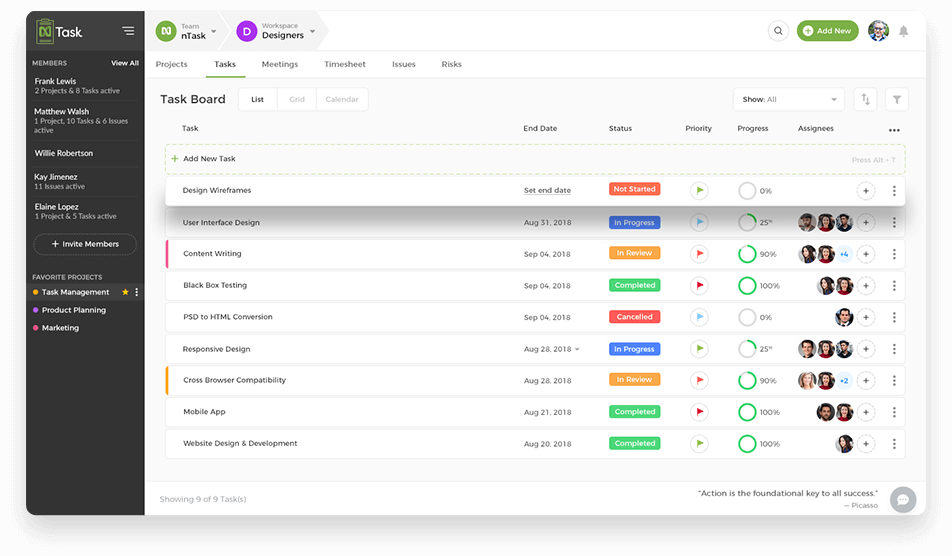 Features like timesheet, third-party integrations, and easy task manager, it has got the spot 2 in our list.
Pricing
nTask comes with the following subscription plans:
Free –  Unlimited workspaces, unlimited tasks, and meetings, timesheet management, and more
Pro – unlimited projects starting at $1 per user/month
3. Todoist
The third on our list is Todoist. Todoist is definitely the closest Wunderlist alternative to consider. There are certain features that we like. You can easily color-code your tasks, assign dependency, and the AI-driven Todoist also supports you in auto-scheduling tasks.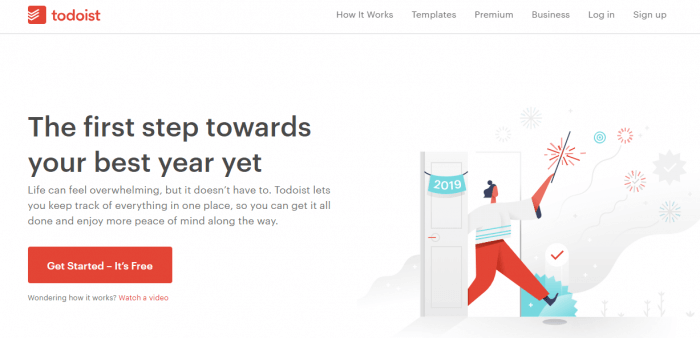 Some of the unique features of Todoist are Karma points- a score given after you have finished your task,  filter option to make sure you get the relevant tasks only, and priorities setting capabilities.
All these make Todoist one of the top Wunderlist alternatives.
Pricing
 3 plans Todoist  offers to users:
Free – for starters, up to 80 projects, and 5 people per project
Premium – at $3 per month (billed annually), 300 projects, 25 people per project, reminders, comments, and file attachments, with other features.
Business – at $5 per user/month (billed annually), 500 projects, 50 people per project, team inbox, and more
4. Trello
Trello is one of the most used task managers. It is simple and free. Trello was the first tool to introduce the task boards. It is quite popular with freelancers as you are working alone. We would say Trello is good for either an individual or smaller teams. With its minimalistic approach, Trello is of the simplest Wunderlist alternatives out there.
Trello does all the work that a good task manager should do. It helps you create tasks, set deadlines, integrate other apps, send you an email notification, and the beautiful Kanban style boards.
Pricing
You can choose from the following Trello plans:
Free – basic plan
Business Class – at $9.99 per user/month
Enterprise – at $20.83 per user/month for 300 users
5. OmniFocus
OmniFocus is an iOS-based task management tool. When it comes to Apple users, OnmiiFocus is designed to keep simplicity with effective usage in mind. If you are an iOS user, then OmniFocus is a good Wunderlist alternative. It has all the desired features when it comes to project and task management.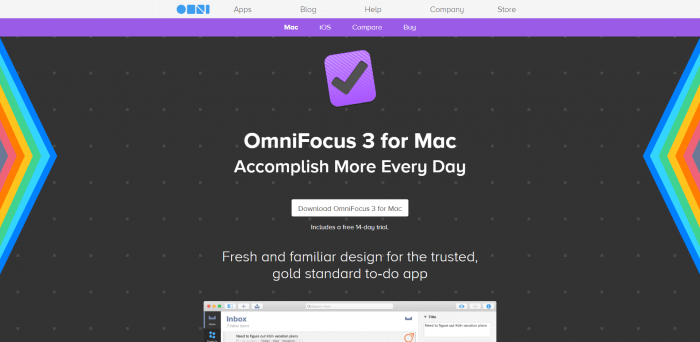 Some of its amazing features are – Priority setting, tags, the forecast for future tasks, notifications, and batch editing for multiple tasks. All these features make it a top task management app out there.
Pricing
Omnifocus provides two different pricing models for Mac and iOS.
For iOS:
Pro Plan – $74.99
Standard Plan – $49.99
For Mac:
Pro Plan – $99.99
Standard Plan – $49.99
6. Basecamp
Basecamp is a combination of Asana and Slack. Yes, it not only makes your task management smooth but also helps you communicate faster with your teammates. Basecamp can help you organize the entire conversation of any project via campfire.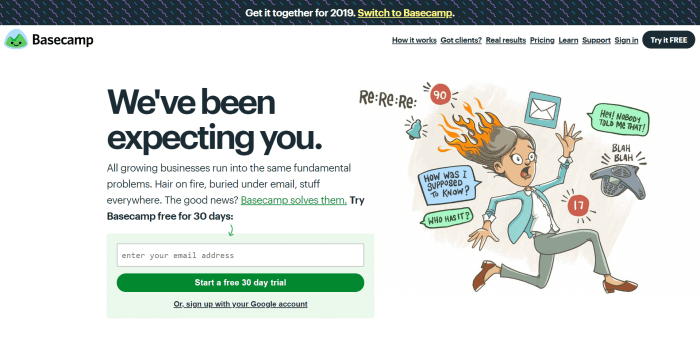 Basecamp can be used as an internal communication platform as well. It is always better to have a single platform for managing tasks and communication related to it. It is as good as Asana and takes the sixth spot among some of the best Wunderlist alternatives.
Pricing
  $99 per month for unlimited features, users, and file sharing.
7. Evernote
We all have used Evernote to organize our notes digitally. However, the best thing about Evernote is its business plan that gives total control of managing your documents effectively. If used properly, Evernote can help you save a lot of time.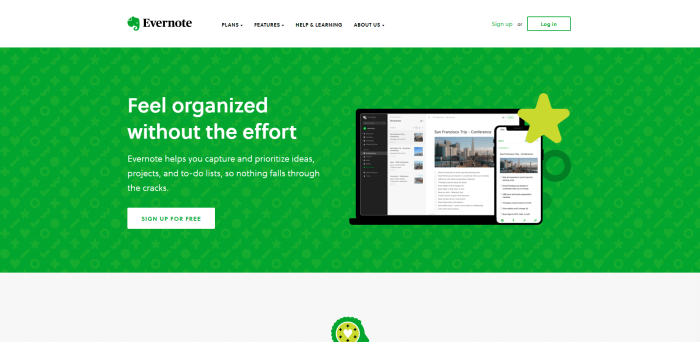 Evernote also offers some advanced note editing options along with a simple organizer for your documents and files with proper formatting and alignment. It helps you create full-proof documentation and edit it as per your requirement.
Pricing
Evernote Basic: Free
Plus: $7.99 per month
Premium: $14.99 per month
8. TickTick
TickTick is an amalgam of a task manager and a file manager. It has all the necessary features of a great Wunderlist alternative and offers you some Evernote and Asana features. Again a multi-utility app for effective management.
TickTick can be used as a communication tool with its comments capabilities.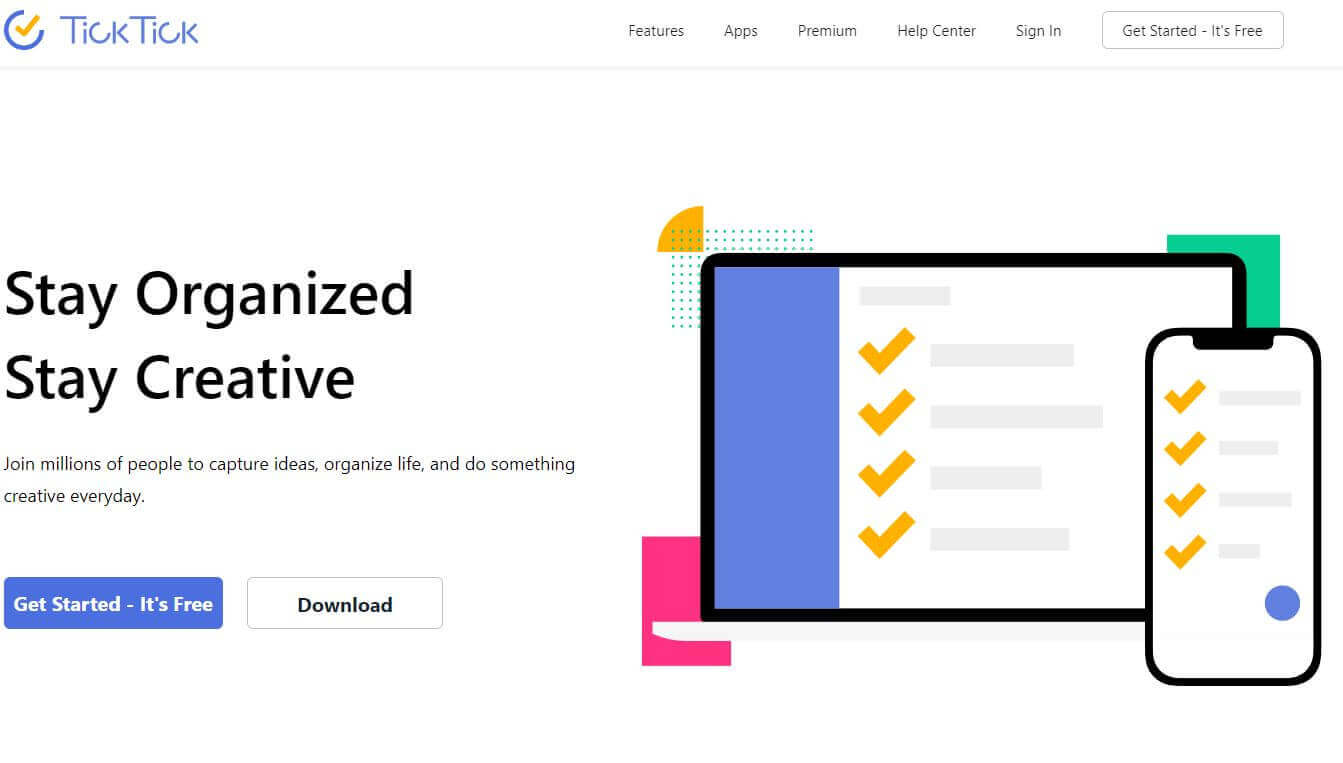 Pricing
Basic: Free
Subscription Based: ($2.99/month or $27.99/year)
9. WeDo
WeDo is a complete management software. It helps you manage your professional life and your personal life by creating a simple to-do list for daily chores to managing team projects. WeDo is a powerful hybrid tool. It also helps you mentally with their mood and time management.
With all these brilliant features, WeDo takes the ninth spot under Wunderlist alternatives.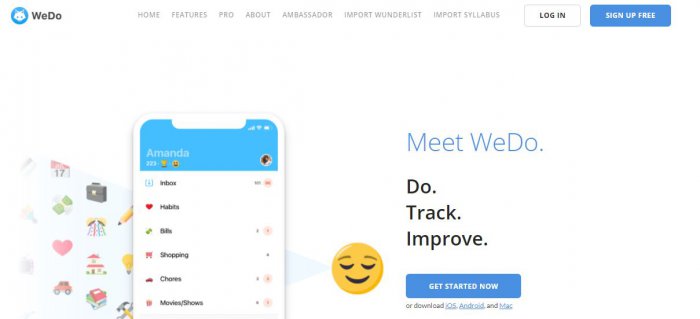 Pricing
Free trial and monthly package at $4.99/month
Annual package at $3.33/month
Lifetime package at $159.99
10. Monday.com
Monday is an award-winning team and task management platform. With the power of task automation, Monday takes the last spot under Wunderlist alternatives. The teams can streamline their tasks easily with Monday's beautiful and simple design. Monday might be a nightmare as a day but is exciting as a task management tool.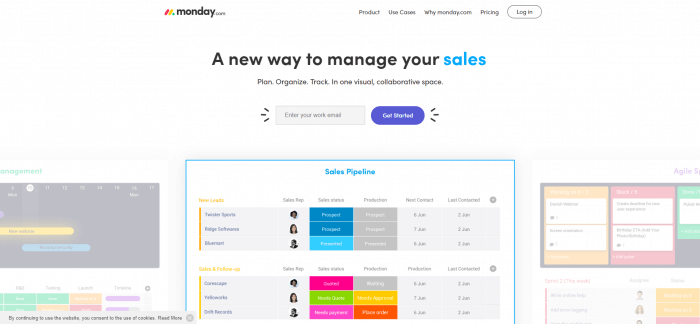 Their pro version is 12$ for all the premium features. If you still think it is an expensive affair, you can look for Monday alternatives.
Pricing
Basic Version: $5 per month
Standard Version: $8 per month
Pro Version: $12 per month
Wrapping Up
As you can see, there are a lot of Wunderlist Alternatives available. However, every project management tool is suited for a specific type of team. It could be the features, third-party integration, team-size, or cost.
Certain elements you should focus on while selecting a project management tool are as below –
1 – Features – Make sure that you have got all the features you desire for your team. This could be dependency-related, communication-related, task-related, or anything else that might be critical for your team to have.
2 – Price – Definitely price plays a major role while selecting and team management software. You have to make sure that you are only paying for the tool that will help your team to perform and manage their tasks better.
3 – Security – The last thing you should focus on the credibility of the brand you are taking up. Your data has to be with a safe partner to avoid any security threats in the future.
Let us know, which one is your favorite from the list.