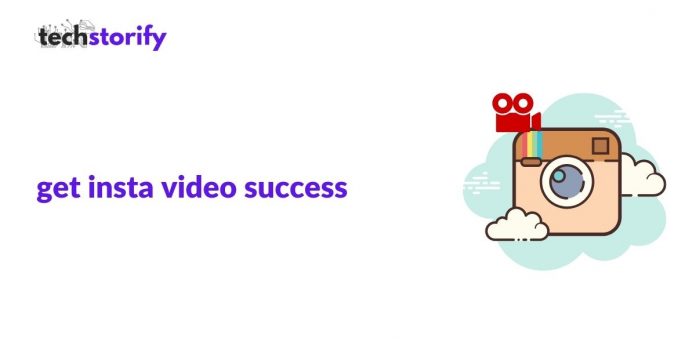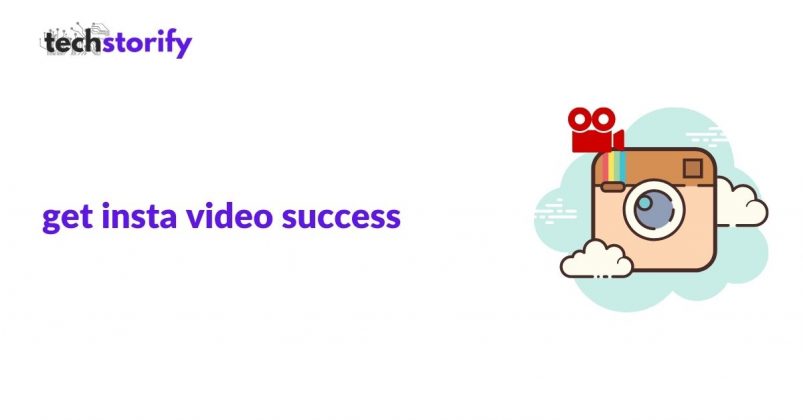 With the increasing need for online social presence, it has now become a need to be trendy, creative and having a skill set to set yourself apart from others for winning the game.
Though Instagram Video editor apps are in high need as the creation of engaging and good content has become a priority. Video editing apps are used by the users that need to present themselves in a more fun leading way that could be of personal, branding, marketing or professional use. 
These apps are used to resize, merge, clip, capture, adding animations, filters, special FX etc. for creating more engaging content. 
Below are the best video editing apps you'd need for creating awesome, quick and easy Instagram video for content upload.
Features of Instagram Video Editor Apps –
3D video Editing

Audio Tools

Social Sharing

Split/Merge

HD Resolution

Brand Overlay

Video Stabilization

Templates

Media Library
Best Instagram Video Editor Apps That You Must Try 
1. Beecut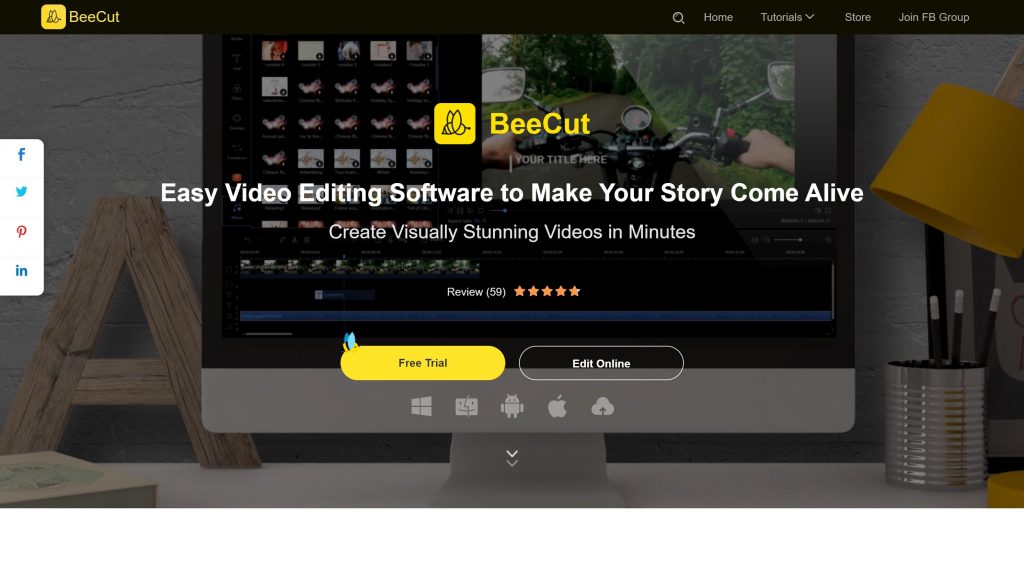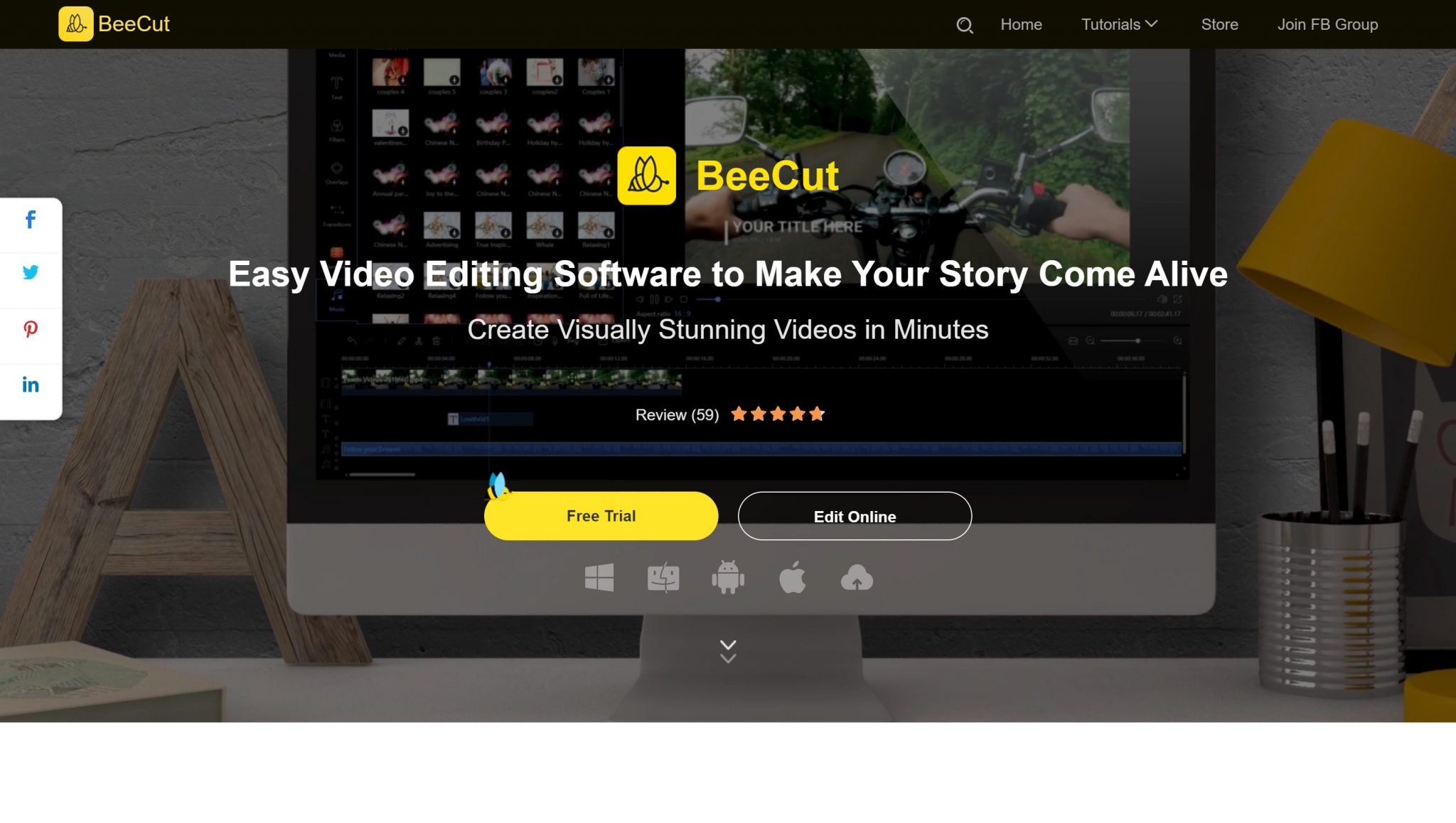 Ideal for a new video editing user, BeeCut Instagram video editor app will quickly trim your video and set them to your favourite moments. It will split and combine, add multiple timeline layers, fine-tune colour, slow down or speed up your videos.  
It has good video stabilizing tools that will give you the first-rate handle for creating picture-in-picture, creative masks for blurring and highlining or hiding certain items in your video. Import your footage to BeeCut and create awesome videos within minutes.
Features- 
Media Library

HD resolution

Speed Adjustment

Audio Tools
Specification: Free with iOS & Android
2. Inshot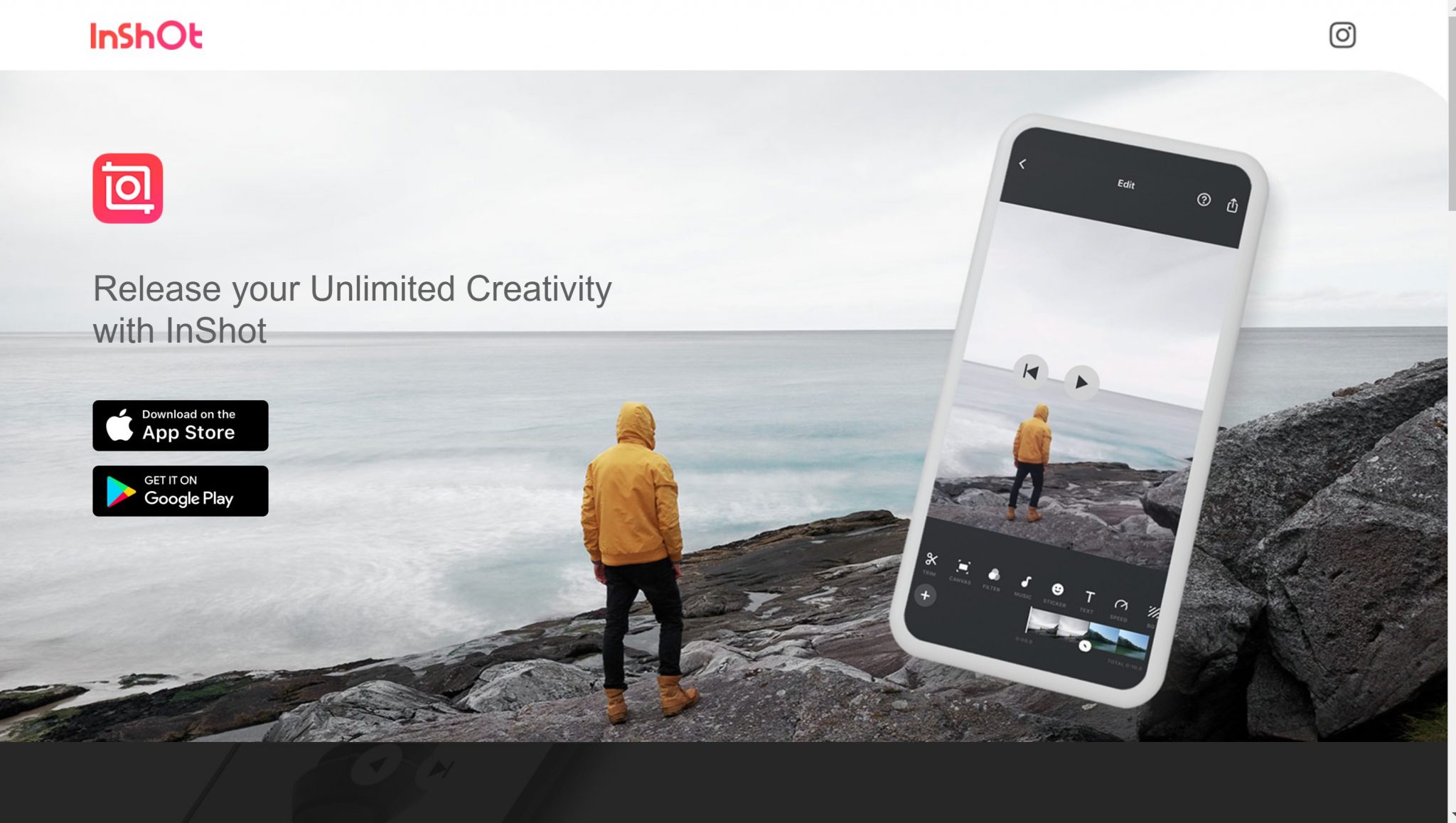 Edit videos using loads of effects, just select multiple footages from camera roll in one go and utilize Inshot tools like trim footage, split, delete unwanted sections, alter volume, duplicate sections, rotate or flip, create freeze frames etc. 
If you're looking for something fun and non-boring you can add stickers to your videos, change the font and colour, choose different animations. Inshot is a pleasant app to use, the interface is excellent for editing simple videos and images.
Features-
Audio Tools

Filters and Effects

Speed Control

Easy to share
Specification: Free with iOS & Android
3. Lapse it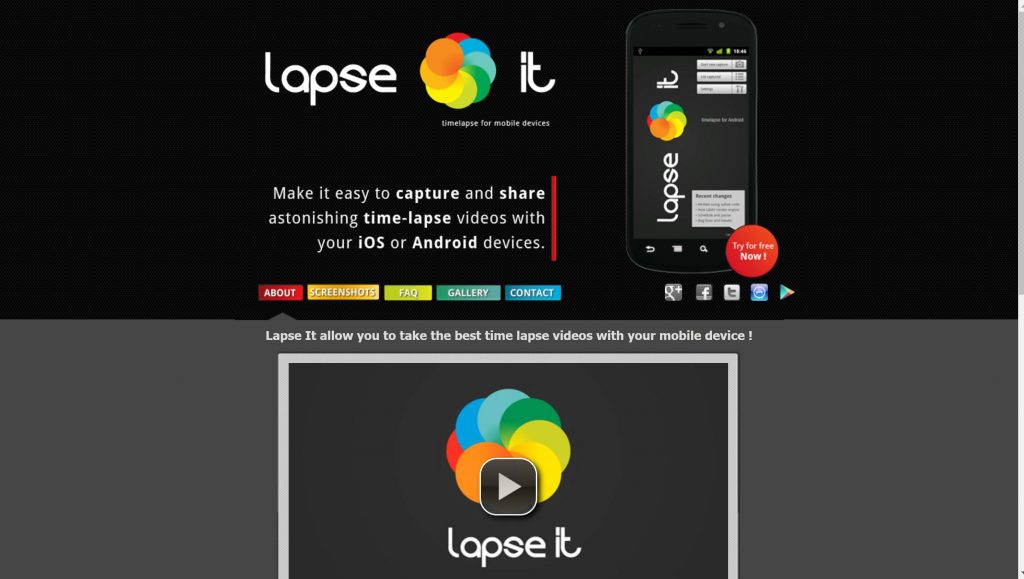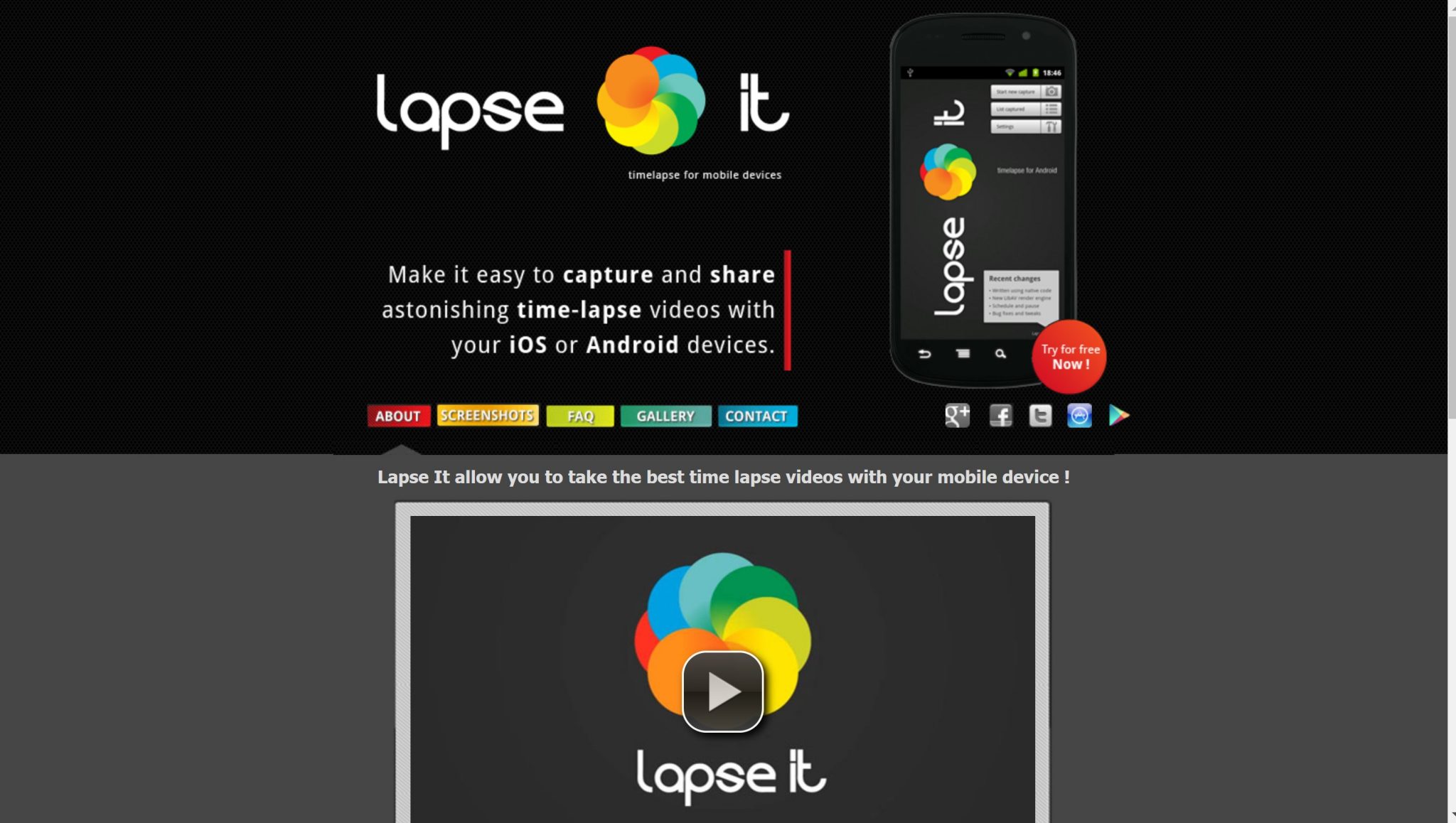 Download lapse it for its powerful and blazing fast render engine, well-designed UI that's giving you improved visual and usability.
Lapse it is a wonderful Instagram video editor app that captures resolution up to 10880p on the pro version. Get it if you hate having restrictions for capturing length or frames. Upload your videos directly to YouTube, Facebook and many other social media platforms.
Features- 
Captures interval

Speed adjustment

Excellent UI

HD resolution
Specification: Free with iOS & Android
4. Magisto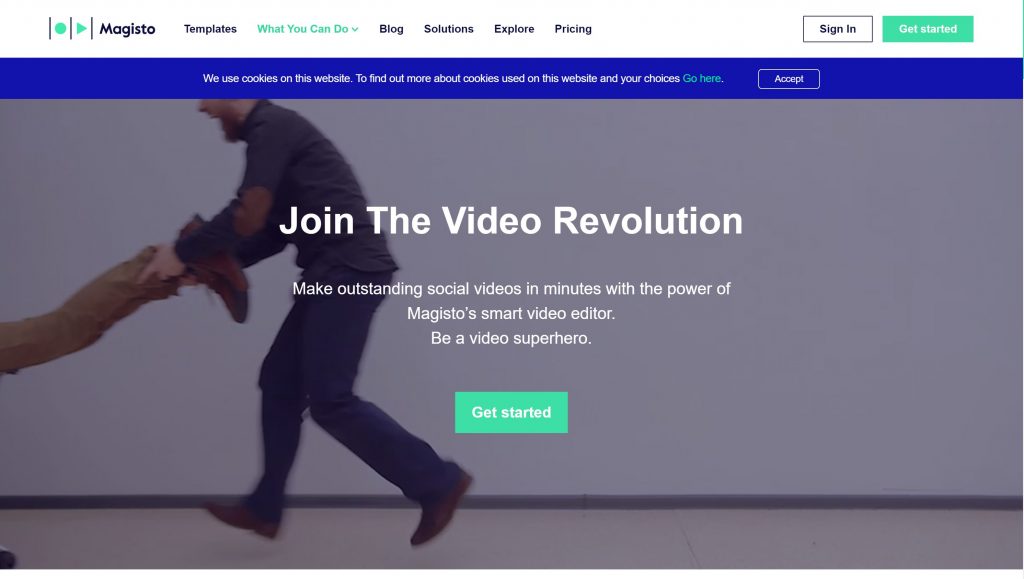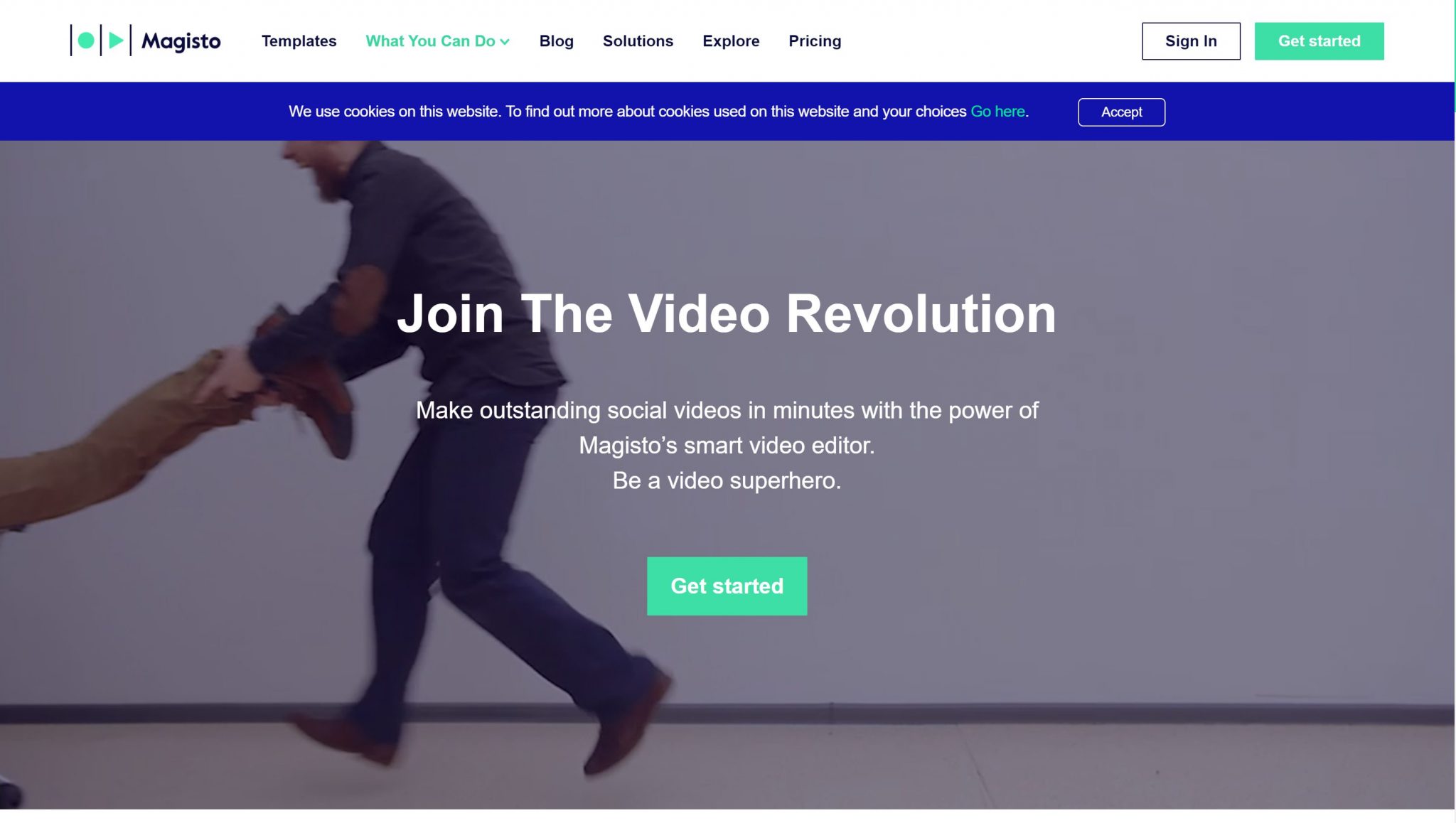 Magisto makes the process of video editing simpler. Use Magisto's wide range of features to have a professional sheen to your photos and videos.
 Develop HD videos with Magisto without a limit and that too with premium editing styles. Add captions, logos, add and rearrange video frames, create longer videos with Magisto with no trouble. Use it over online and mobile platforms anytime, anywhere.
Features- 
HD resolution

Online and mobile platforms

Longer video generation

Premium styles available

Add logos and captions
Specification: Free/premium with iOS& Android
5. VSCO CAM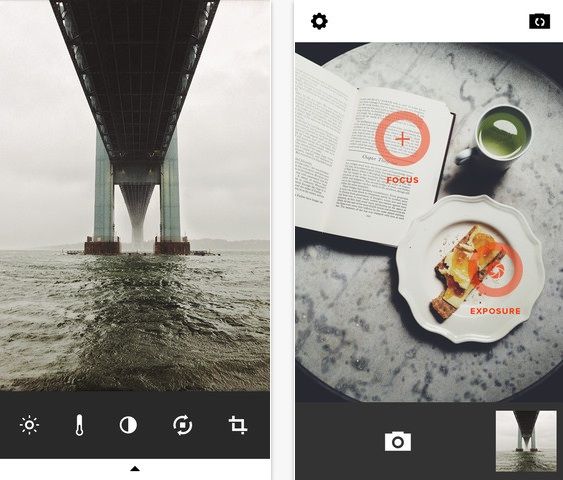 Transform your videos to excellence with VSCO CAM preset and advanced editing tools. With numerous features of VSCO use it for powerful photo editing features and its video studio. 
VSCO editing tools include exposure, clarity, tone. Borders, skin tone, vintage etc. It gives you manual camera controls and has an intuitive interface for beginners. You can use VSCO as a mood board, for documenting your travels and to shoot RWR mode for higher quality pictures and videos.  
Features-
Enormous list of filters

It is not just an app but a community

Have its feed and discover page

Private studio 
Specification: Free/premium with iOS & Android
6. Movavi

A bargain that will pay off. This is what Movavi Online Video Editor represents in the competitive world of video editing tools, where professionals and beginners are struggling to find suitable tools. It's a platform full of amazing and powerful tools.
With Movavi, cutting, trimming, cropping and adding music is a walk in the park. Besides, you can achieve the perfect look with adding multiple layers and fine-tune colors to your timeline. It's the ideal editor to enjoy 180+ filters like VHS, Blur, Glitch, etc. Movavi delivers drag and drop effects, to supercharge your videos, incredible rad intros, titles and transitions to level up your content, and many more.
In addition, you will get a chance to pick hundreds of videos, effects and visuals from the huge stock library. These materials will serve you for creating a remarkable final product for Vlogging, Education, Business, and personal purposes.
7. Hyperlapse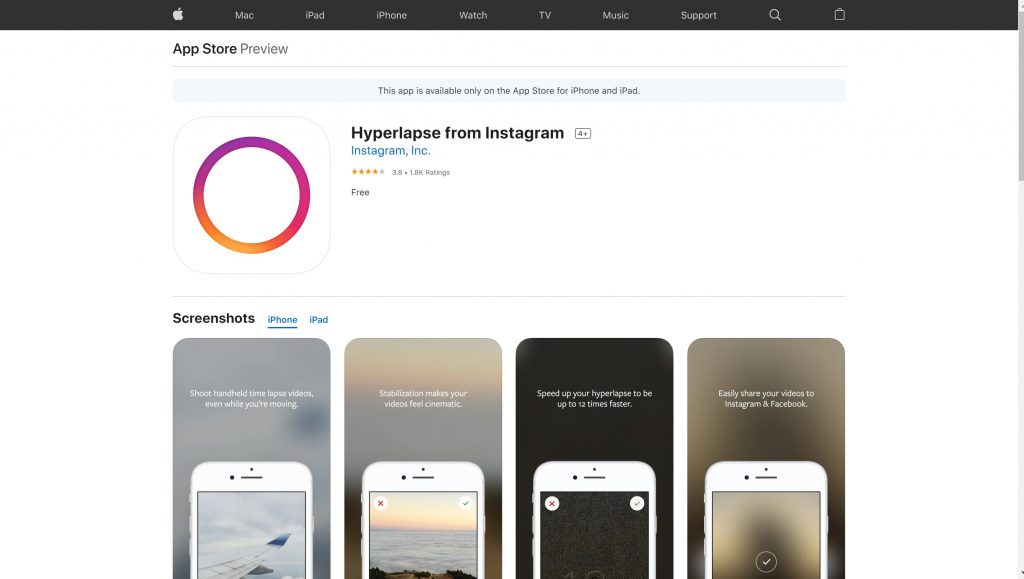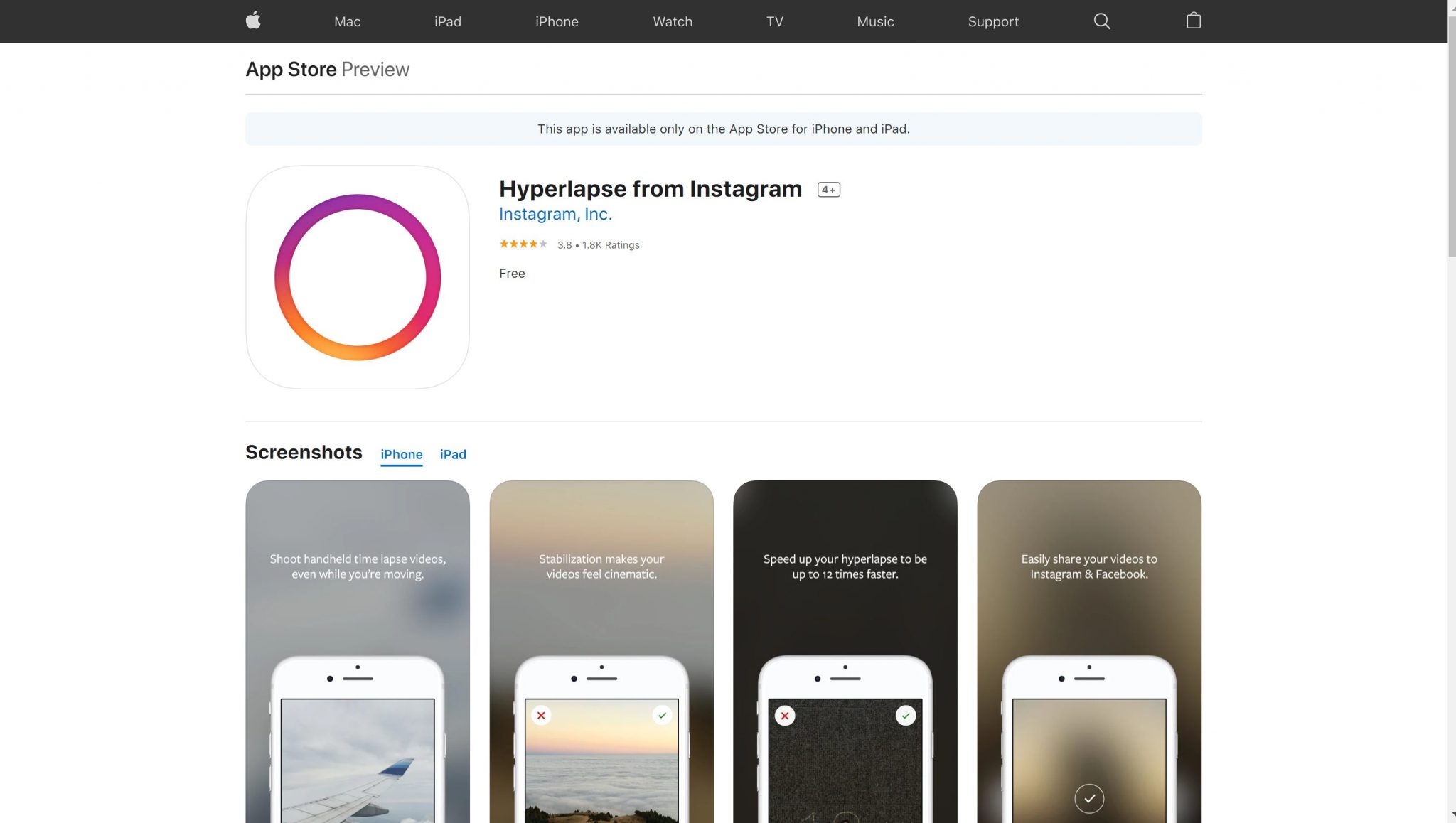 With Hyperlapse you can shoot smooth and stable time lapses videos without difficulty by choosing different speeds and even see comparisons between lapsed and original video in real time. Hyperlapse quickly uploads and enhances existing videos on your own time-lapse video. 
Recording with various frame rates which automatically brought up adjusting to what you're recording. Easily import an existing video from your phone, create hyperlapse of pre-existing videos and share easy over popular social media and video sites.  
Features-
Multiple speed

Social sharing

Enable- disable timer

Multiple HD resolutions
Specification: Free iOS
8. Adobe Premiere Clip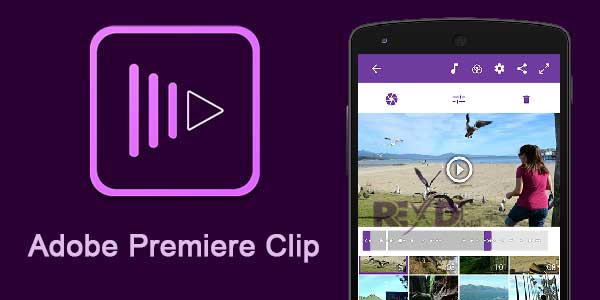 Work with Adobe Premiere Clip's simplest, unintimidating controls that are ideal for new learners/users. Use Adobe for overall exposure or highlight/shadow, slow-motion playback, adding, deleting or drag or drop clips to rearrange them and let slider trim from either side of the video. 
 Adobe Premiere clip has good audio options such as volume levelling, fade in/out, or muting. This Instagram video editor app gives you a chance to experience professional video editing just on your phone, unlike adobe video editing software that you'd have installed over a desktop. Transform your video clips with its user-friendly interface and create amazing cinematic content. 
Features– 
Multi-platform

Synchronizes creative cloud account

Audio tools

Video stabilization
Specification: Free/premium with iOS & Android
9. Splice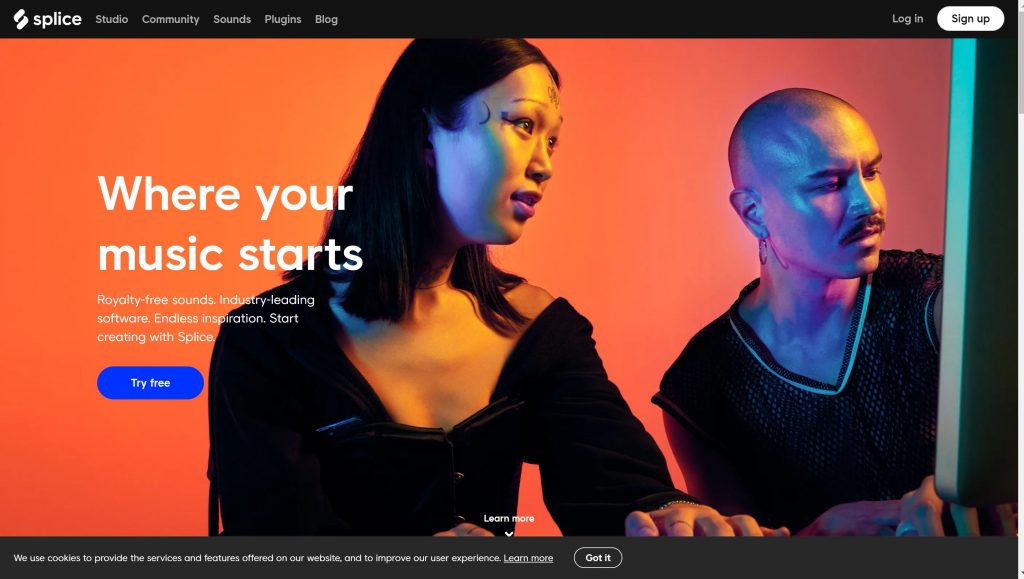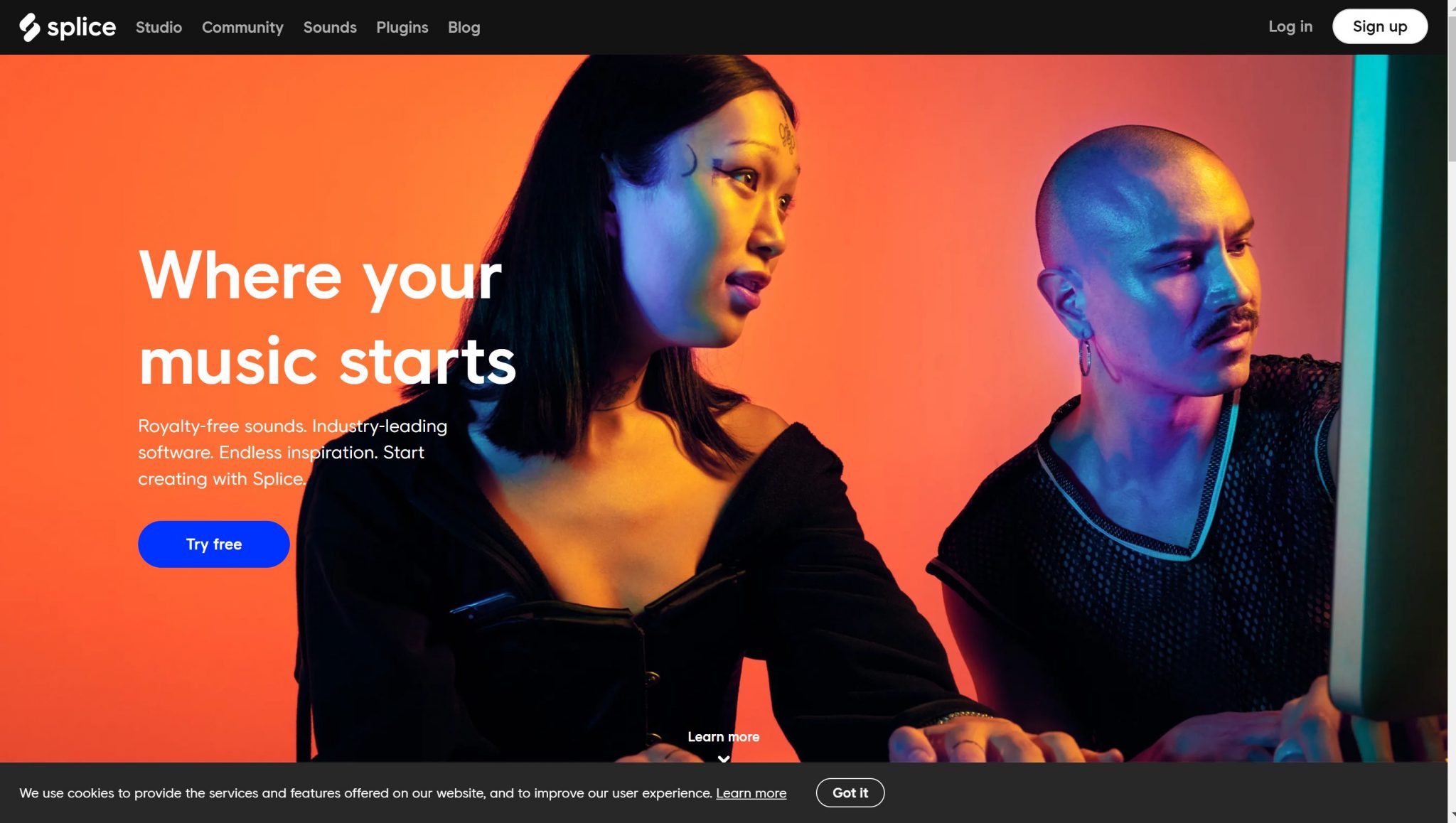 Create HD pictures and videos of professional quality for social platform sharing. Splice has good features of transitions, trims, borders, sound effects, background music and voice for developing impressive videos.  
Add values to your videos and make them cleaner, smoother and more professional by adding music and inserting transitions to smoothing out shifts between clips, images and frames. Slice lets you access its free music library and integration with iTunes. 
Features- 
Trip and crop options

Social Sharing

Media library

Audio Tools
Specification: Free/premium with Android
10. Horizon Camera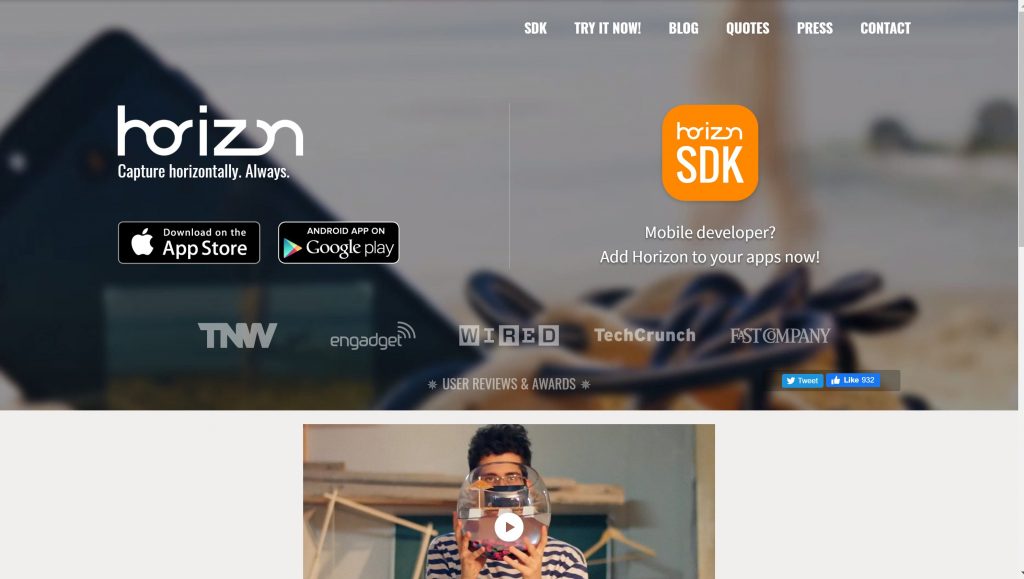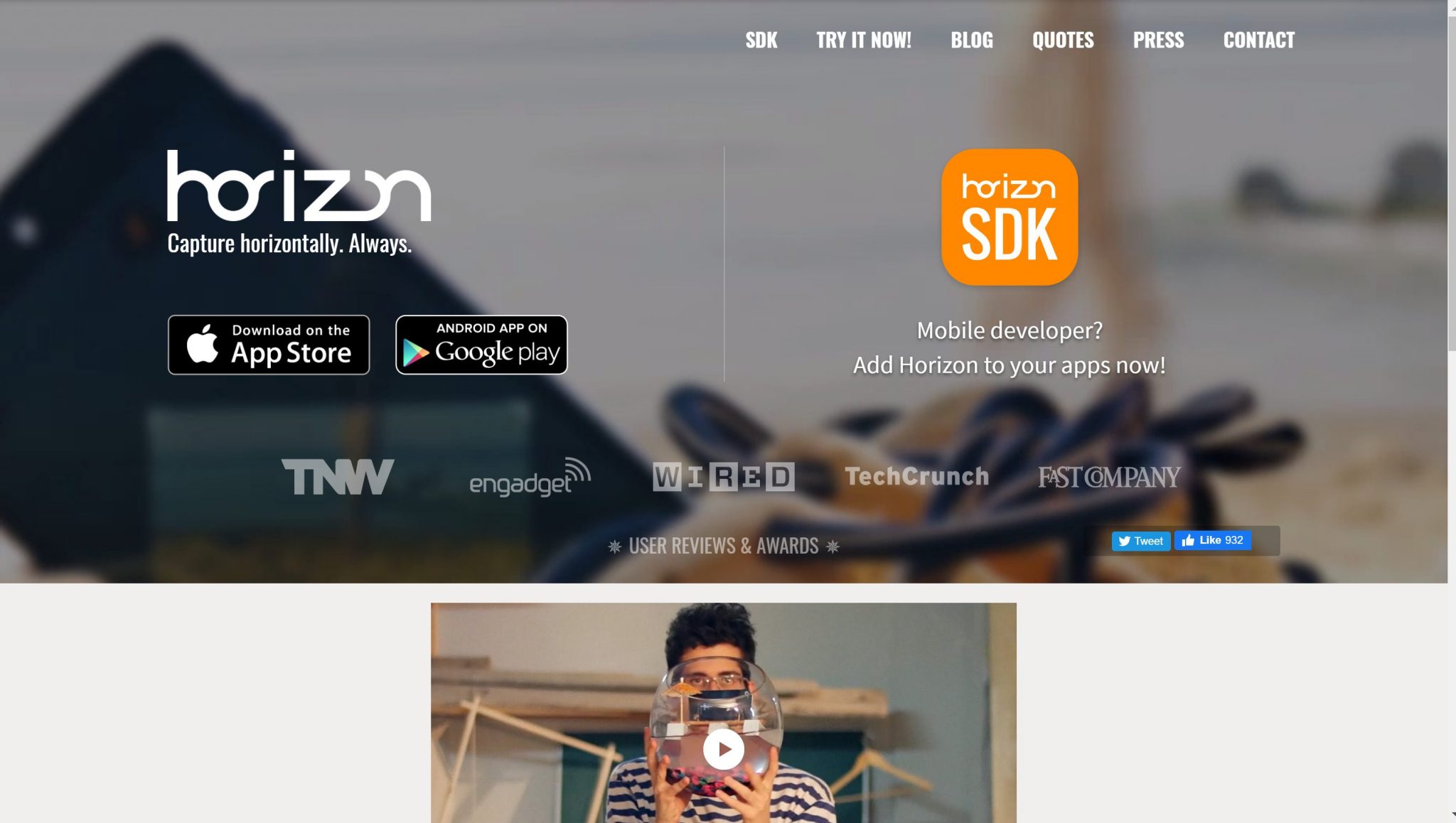 Highly appreciable for keeping the videos recorded in horizontal format, Horizon's solution is to take advantage of your smartphone's gyroscope and capture horizontal videos and photos no matter how you hold your device. 
It has video resolutions of VGA, HD and full HD. You can get it for $1.99 offering features of selections for 120 and 60fps, 2k high resolution and a handful of filters.
Features- 
Up to 2k horizontal recording

Real-time filters

Good media library

HD, full HD video generation

Auto-levelling of videos
Specification: Free/premium with iOS & Android
11. Quick by Go Pro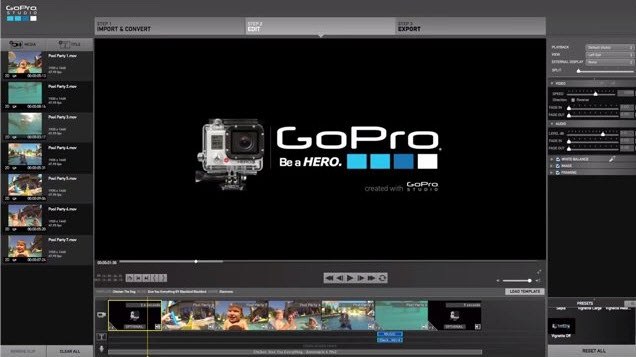 Quik is one of those Instagram video editor apps that has a comprehensive music selection. Highlight and trim features in a super-fast and in an easy way to capture best moments. Its user-friendly interface will save you a good amount of time. 
Generate great video content for your Instagram from both your footage stored on your device or import directly from GoPro footage. 
Within seconds you'd find beautiful transitions and effects and syncs everything to the beat of the music. It customizes your story with music, text and gets you ready for an easy share with your friends and over social platforms. 
Features– 
Choose from 23 themes and templates

Text/font adjustment

Audio tools

Social sharing
Specification: Free/premium with iOS & Android
12. Youcut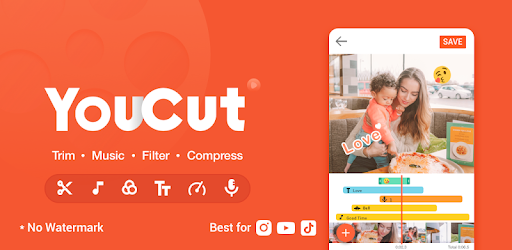 Youcut is the best basic video editor app for Instagram and other social media platforms. It is free, only for android and has no watermark.  
With Youcut have your videos enhanced by merging videos into one video, cut and trim video into the length you need, slice and split video into two or many separate video clips. 
Use Youcut for speeding up in a fun way and slowing down for special moments. Add free music, video filters and FX effects.
Features- 
Video compression and conversion

Social sharing

Split/merging

Video cropper
Specification: Free/premium with Android
13. Shotcut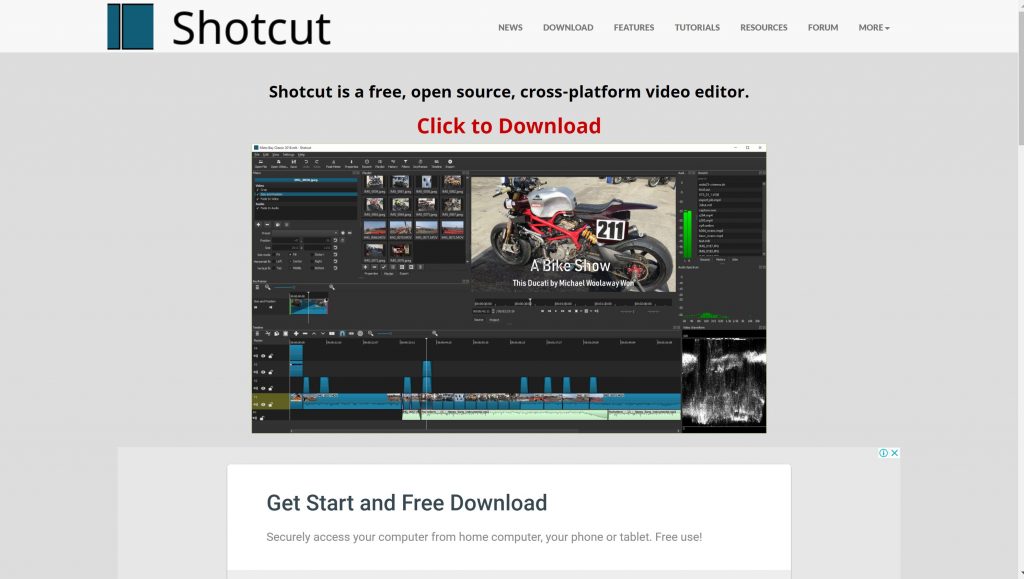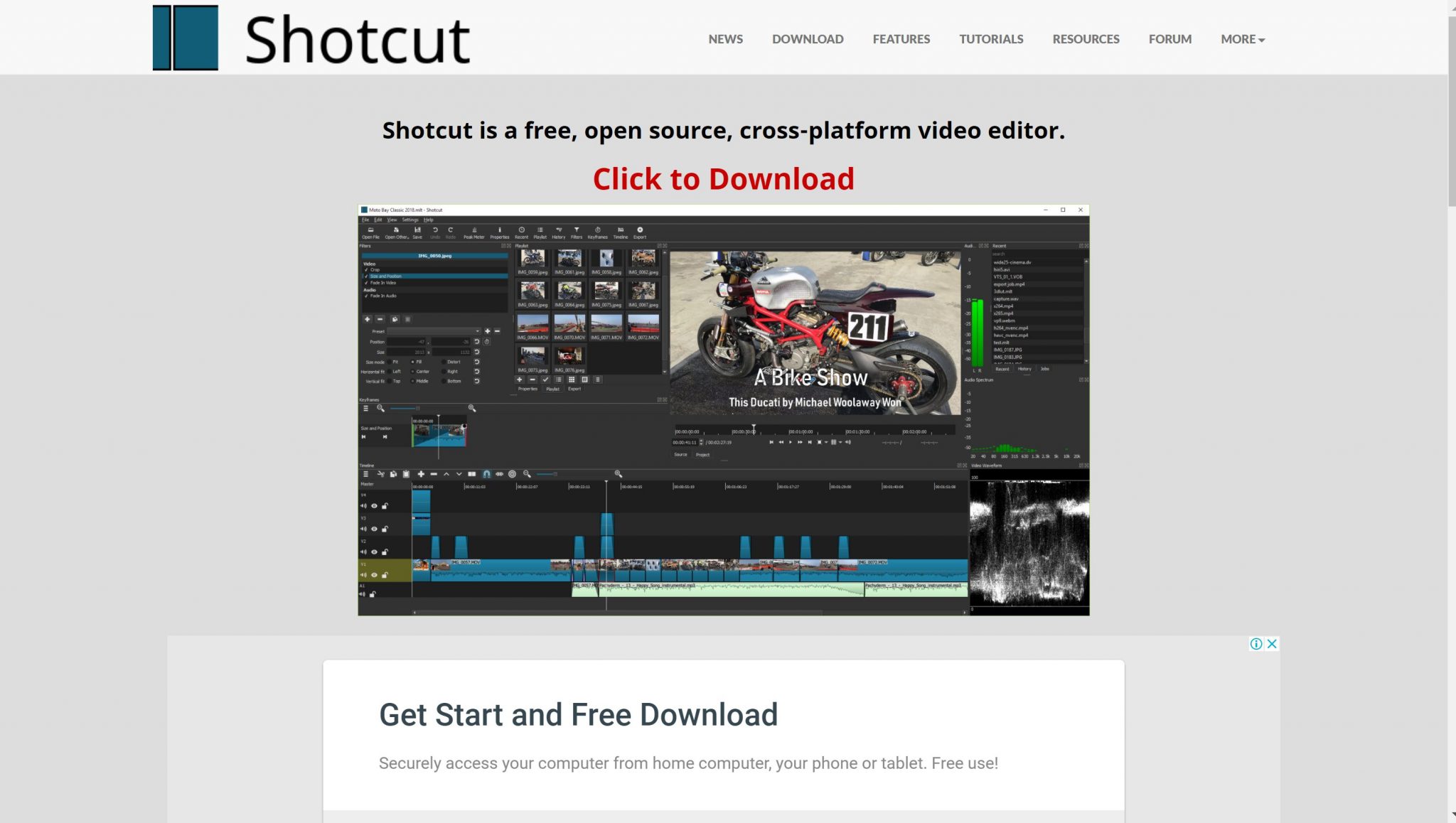 Shotcut video a free video editor and easy movie maker gives the easiest editing tools to make your custom videos from selected albums. 
Create powerful videos with audios (attach soundtrack to videos), edit photos with smart editing tools and generate professional level video collages and movies. With Shotcut create and export high quality videos for free.
This Instagram video editor app supports video's multi-format timeline, webcam capture, provisions 4k resolutions, network stream playbacks, video generator plugins etc. For video effects, it has deinterlacing, blending modes, hundreds of video filters and speed effects available with a click for your audio/video clips. 
Features– 
Speed adjustments

Video collages

Media library

Audio Tools
Specification: Free/premium with iOS & Android, Windows
14. WeVideo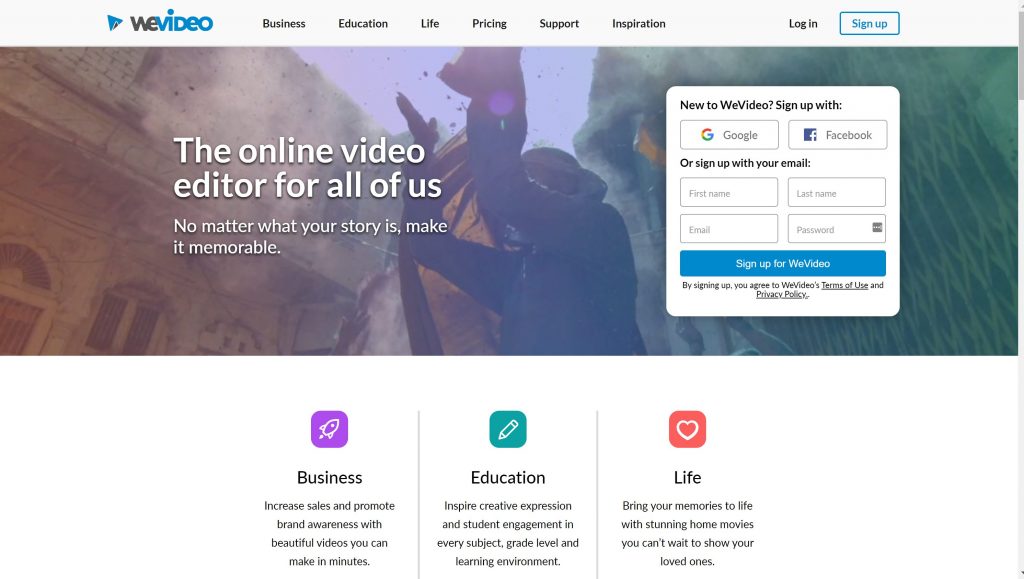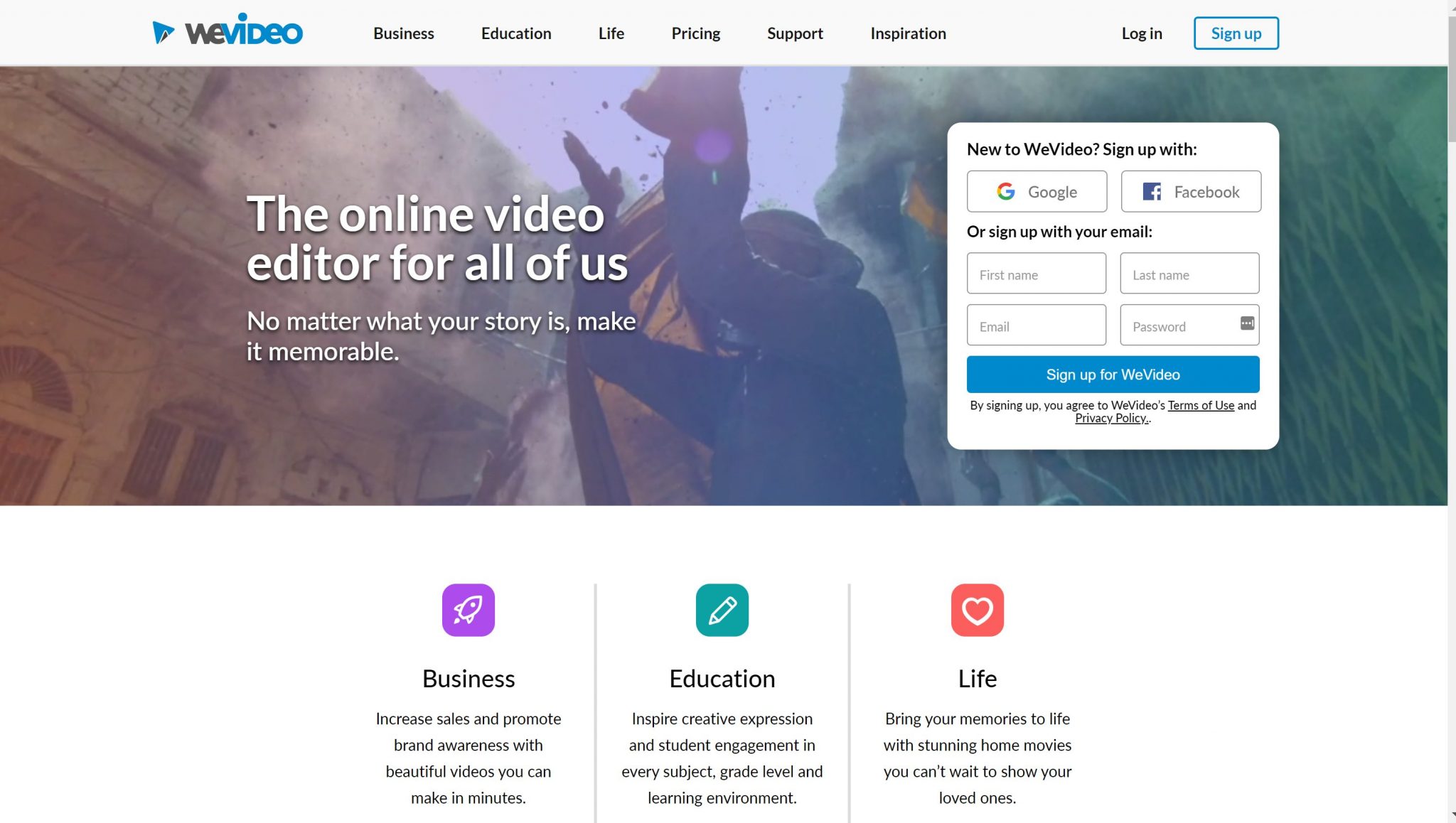 Developed for any type of user, WeVideo a cloud-based video editor can be accessed online from anywhere anytime. What would WeVideo do for you?
It would depend on the plan you've chosen to edit your videos, give you 1GB to 20GB cloud storage, and give you maximum video resolution for your video editing and resolution generation from 480p, 720 to 4k Ultra HD. 
It is excellent If you have a team working for you. Its features for dashboards and ability to add additional seats will have you create quality visual content for your social profiles. Ideal if you are trying to increase the presence of your brand. WeVideo, with its excellent cloud-based, team shared working interaction will help you generate more leads and 
Features- 
Cloud based

Availability of dashboards

Supports HD resolutions

Excellent marketing campaign
Specification: Free with iOS & Android
15. VideoShow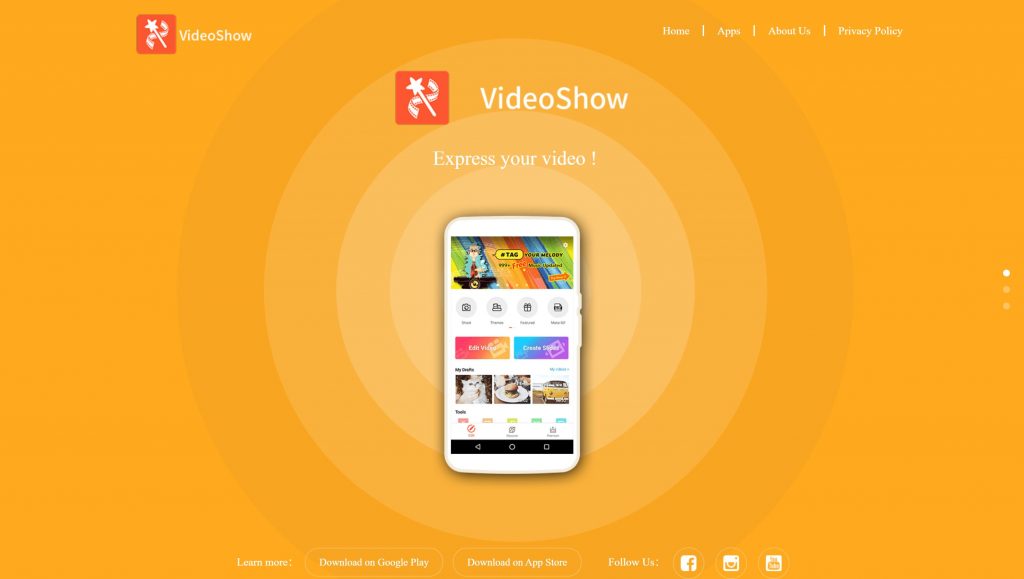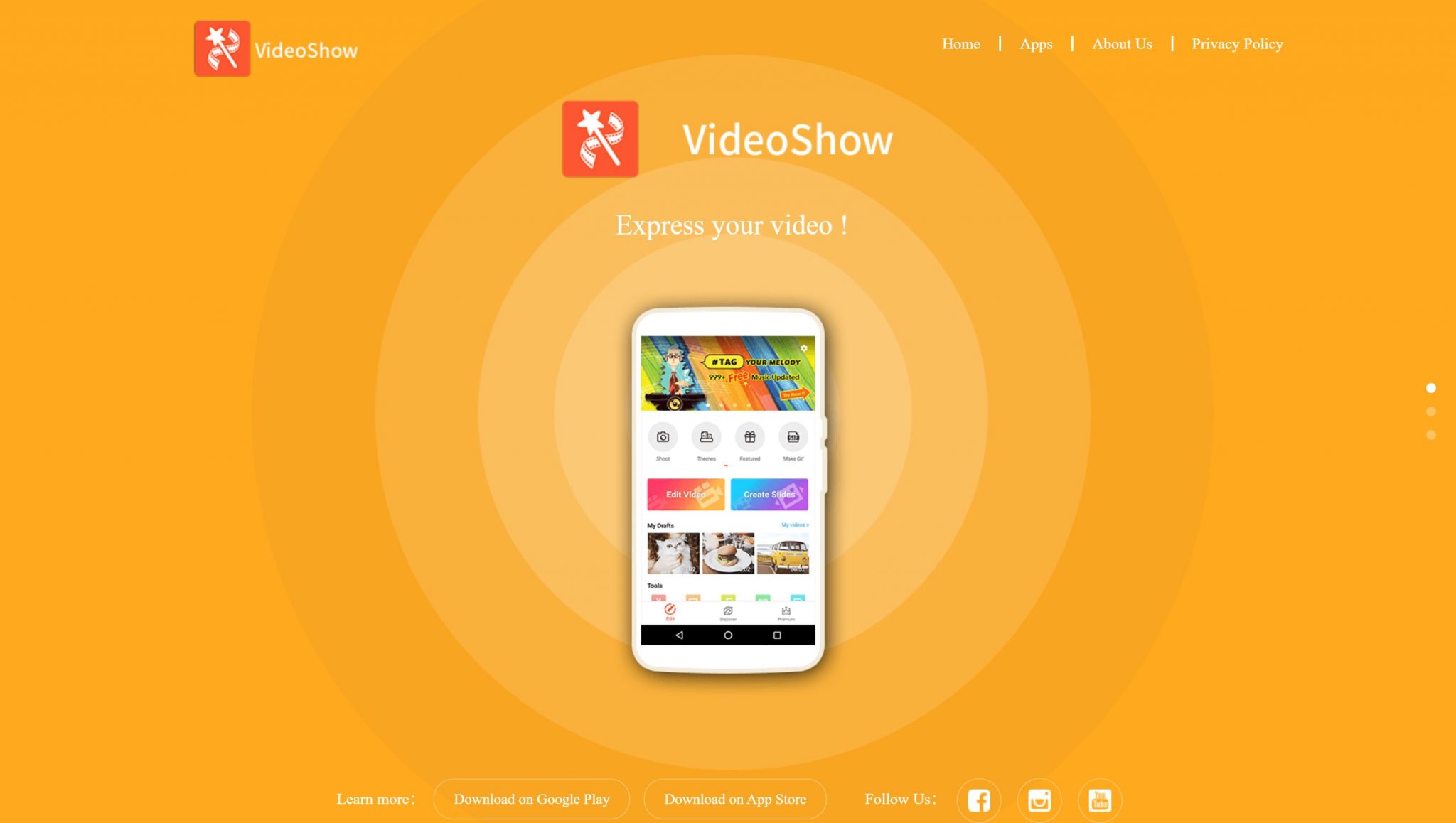 Make trendy videos using video templates and Professional edit your videos with VideoShow. VideoShow makes it extremely easy to cut, merge, trim, split, reverse, duplicate, compress your videos. 
Style easy collages video from the gallery set a slow or fast setting according to your preferences. It has hundreds of fully licensed music that you can utilise.
 It has extensive online catalogues and local music to make your video fun and popular. VideoShow saves your videos in HD format or exports them with high quality and no duration limit. 
Features- 
Audio tools

Social sharing

Supports HD resolution

Video stabilization
Specification: Free with iOS & Android
16. Boomerang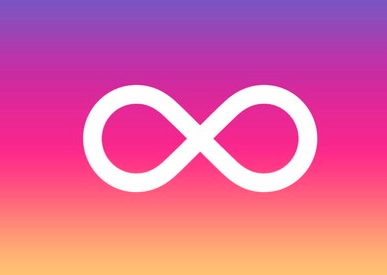 Boomerang is one of the top-notch Instagram video editor apps that takes 10 photos and clubs them together and speeds up the video and creates a loop that works back and forth. This loop looks like a very short video or a Gif of your best moments with a cute, funny or creative outlook playing over a loop.
Boomerang is built by Instagram, which allows your posts to be directly posted over Instagram. It is extremely easy to use, generate videos and share your content across social platforms. Boomerang is widely used with Instagram and Snapchat.
Features- 
Social sharing

Video capture

Looping video

Ease of usage
Specification: Free with iOS & Android
17. GIPHY Cam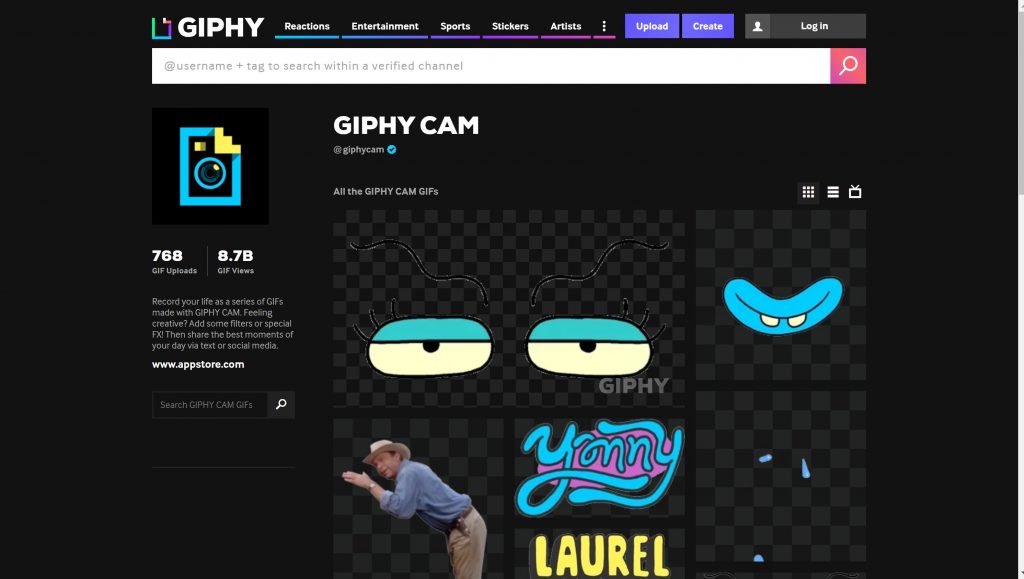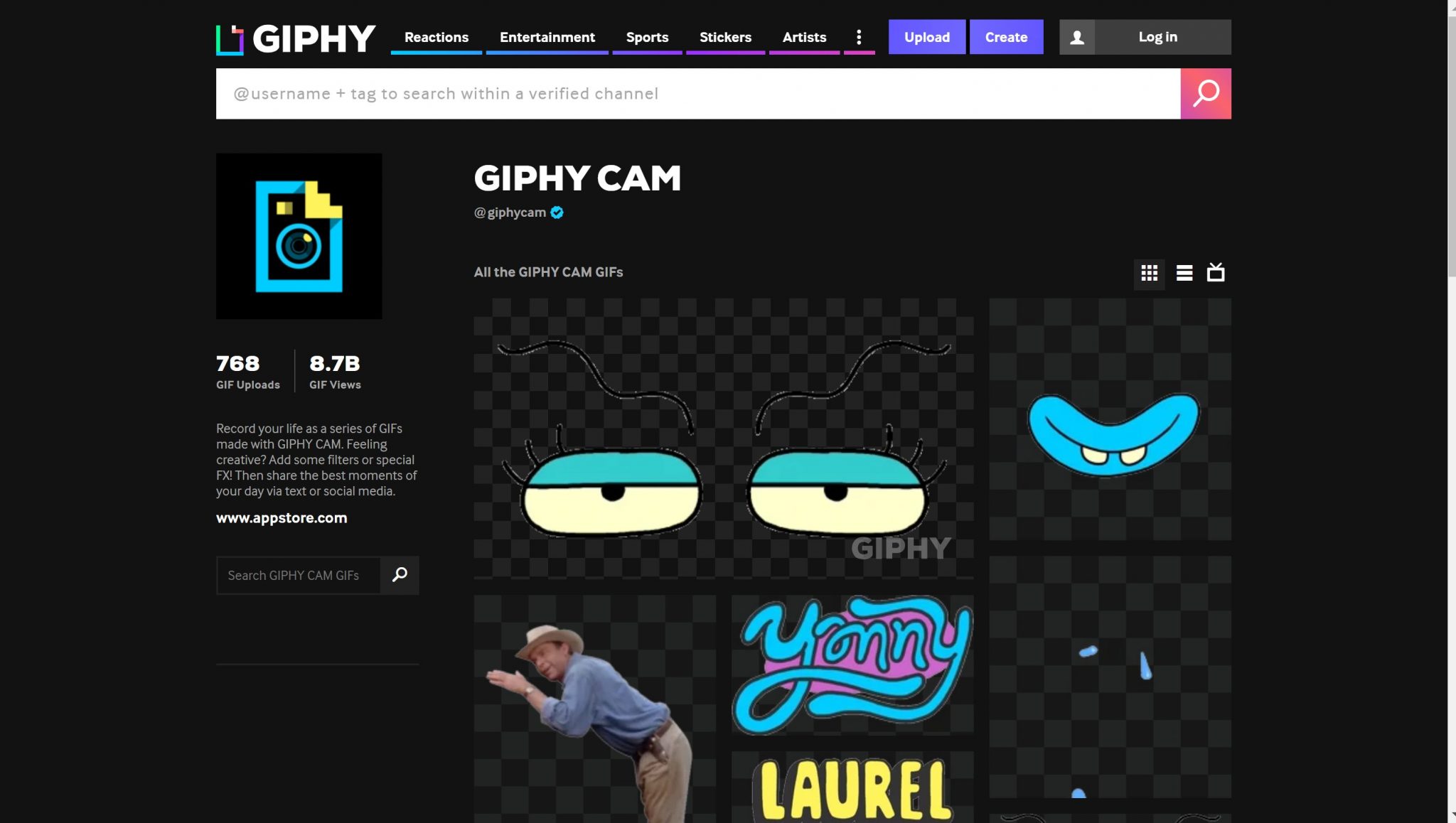 How easy it is to communicate with GIFs? But how easy is it to make them? Answer is extremely easy. GIPHY Cam is a video editor for Instagram that is fun and easy way to record your burst of inner creative aspect, record and save your life's best moments. 
It only involves two steps follow up- to generate a fun GIF, one- press and hold the button to record. Two- tap button to shoot 5-frame burst mode Gif, add filters and special FX. Save or share GIFs over social platforms like, Instagram, twitter, Pinterest etc. 
Features- 
Social Sharing

Short videos

Video capture

Filters and special FX 
Specification: Free with iOS & Android
18. Anchor Video Maker
Anchor is amongst the best video made for Instagram for audio content creators. If you love working with podcasts, or own a podcast, you can use Anchor for recording the audio clips and trim clips that you want to share over Instagram. 
You can easily transform these audio clips into video sections/ clips. 
Record your audio clips in animated videos and share them over Instagram with almost no exertion. 
Just tab the video button next to the audio segment on your profile and it'll quickly transcribe the audio. Once achieved, you can share the video over Instagram, YouTube, Facebook or other social media platforms.
Features-
Automatically transcribed and automate videos

Option for selecting video structure 

Permalinks creation

Social sharing

templates
Specification: Free/premium with iOS, Android & Windows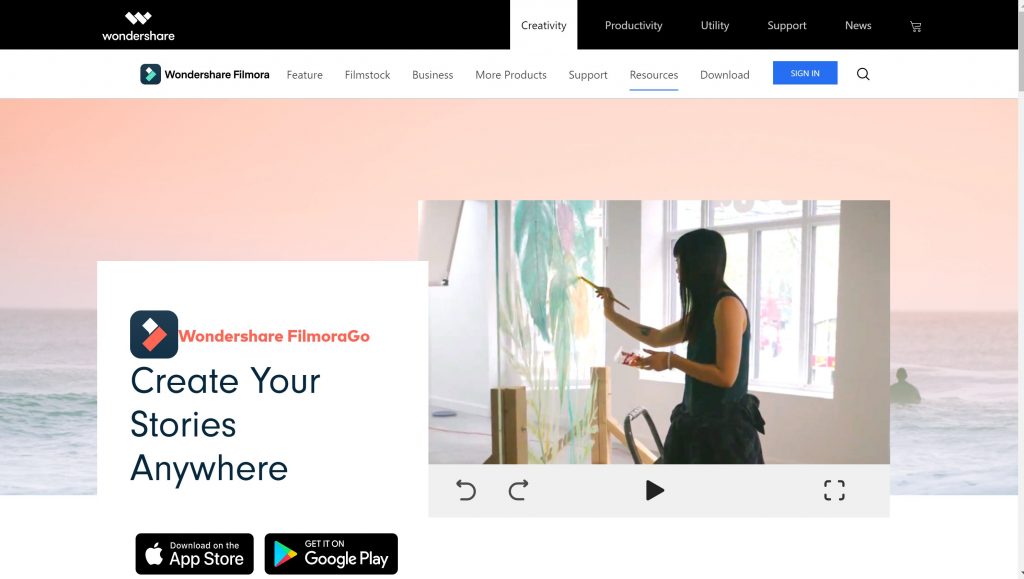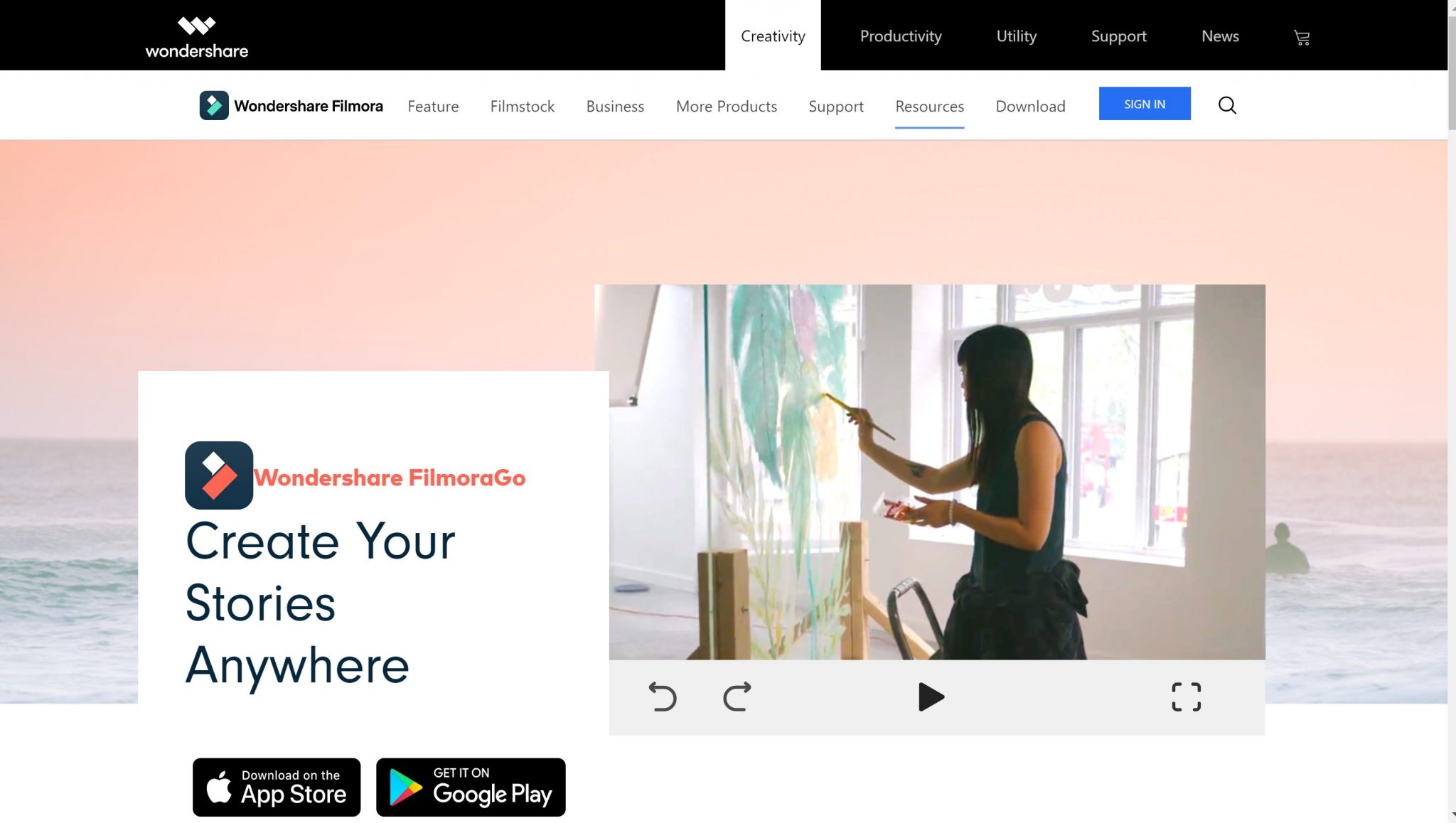 Wondershare Filmora Go has 100 video tracks, creative effects to apply transitions, motion elements, filters and many more to you video clips. It layers video clips and other media and applies effects such as green screen, blending modes and more. If you need clear audio, Wondershare will remove unwanted background noise easily for you. 
Use wondershare for adding multiple volume adjustments within one clip and fine your music, dialogues and other audio clips. Edit high quality videos if you want your focus on editing and developing high quality videos, this software supports 4k videos.  
Features-
Background noise remover

Audio equalizer

Speed control and adjustments

Audio tools

Video Editing
Specification: Free with iOS & Android
20. Stop Motion Studio Pro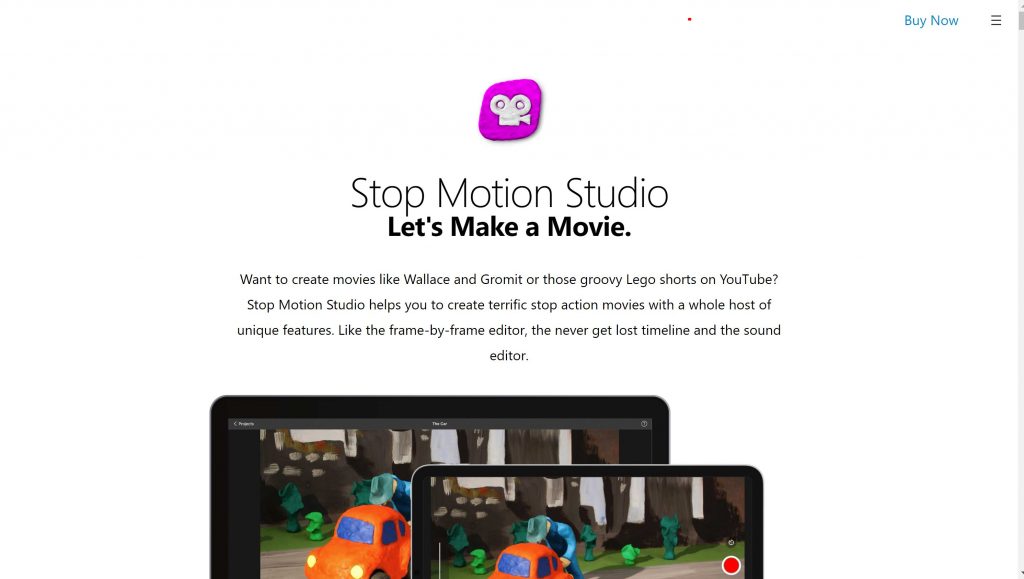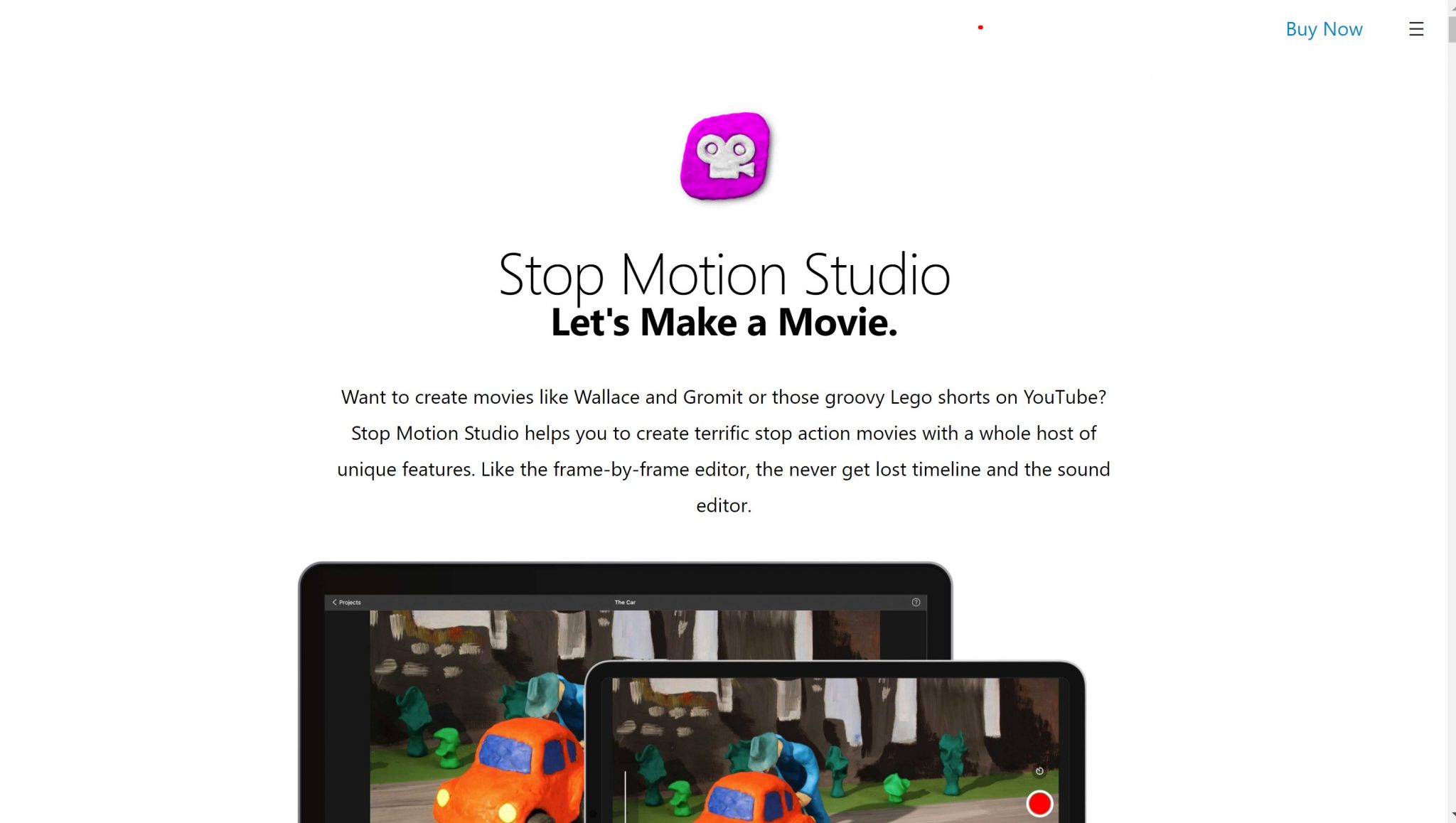 Easiest app to use for editing amongst Instagram video editor apps. With stop motion studio pro you get an easy interface that lets you create beautiful animated movies. Its overlay mode shows the exact difference between the frames, has an animation guide to position animated abject very easily, lets you copy, paste, and insert frames at any position. 
All you have to do is choose from in-built unique titles, credits and text cards to give your movie a perfect look with numerous video filters. Use Green screen, change your movie's background scale to make it more interesting and creative. 
Stop Motion Studio Pro lets you add text and speech bubbles, facial expressions, enhances images, sketch, paint, wipes off unwanted objects with an easy eraser tool, merges to stimulate fast movement etc.
Features- 
Video editing

Animation stickers

Media library

Green screen

rotoscoping
Specification: Free/premium with Android
21. Funimate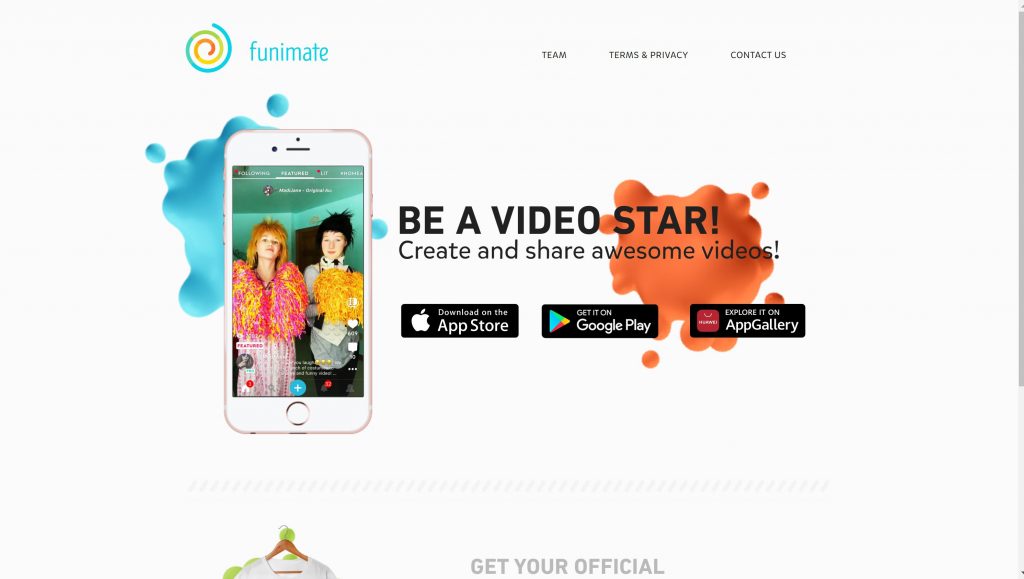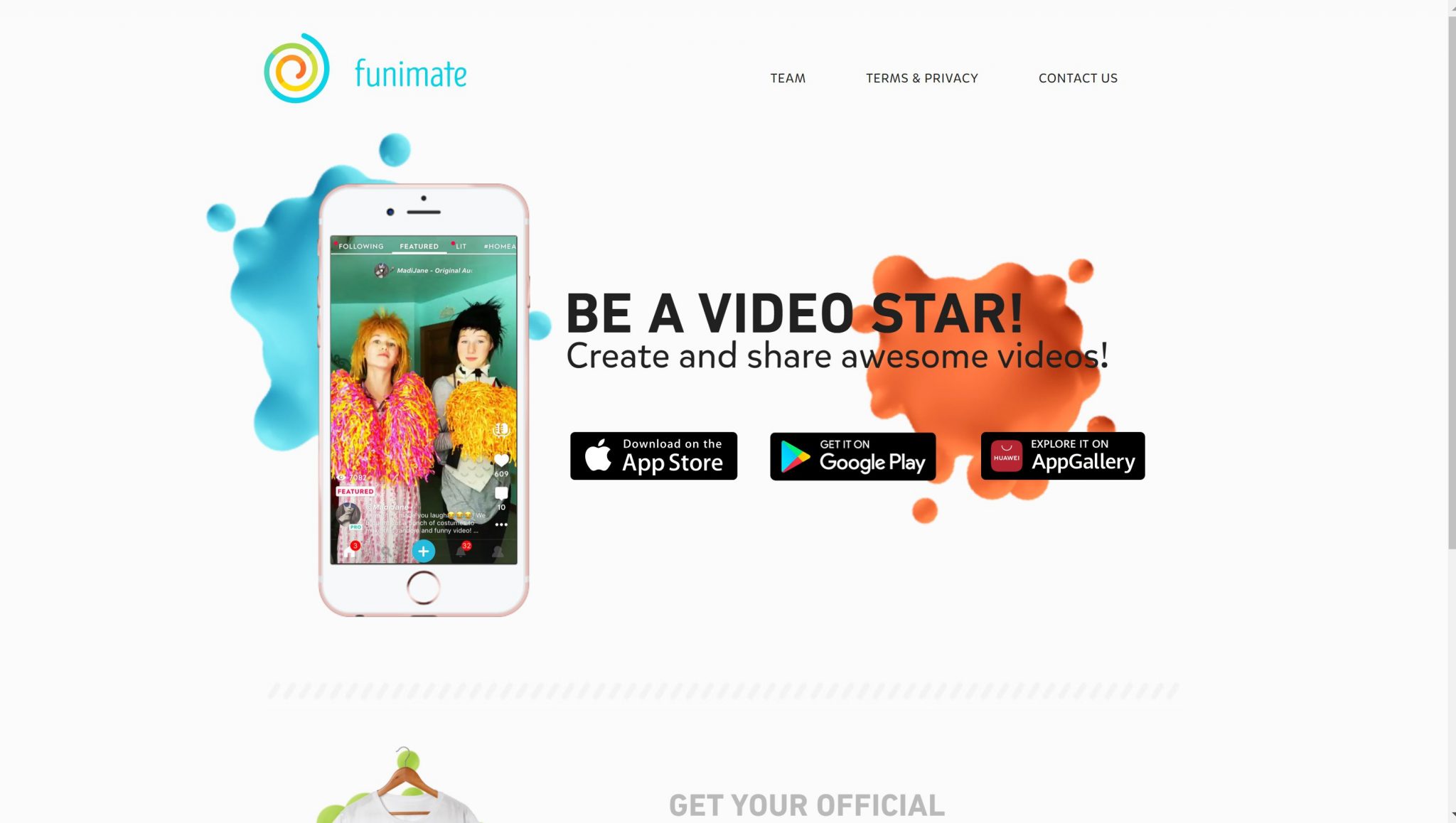 Funimate is fun Instagram video editor app and is easiest to use and most fun video and maker for smooth tractions and real-time effects. It provides countless effects, tools and numerous video effects to take your video on another level.
Easily adds transitions to impress your followers over Instagram, ticktock, YouTube etc. It lets you edit and develop a video that's nowhere lesser than a professional music video. Funimate, has over hundreds of emojis and stickers to create fun and cool entertaining video tracks. Apart from above, you can also use it as a video merger, cut and trim purposes for awesome video edits.
Features- 
Video editing

Text overlay

Split/merge

Media Library

Social sharing
Specification: Free/premium with Android
Conclusion
Desktop apps may lack all-time availability and easy access. Here was our list of Best Instagram Video Editor Apps to download in 2020. 
Wherewith Mobile apps it gets extremely easier for a user to generate high quality content (video based with video editing apps for Instagram) when it comes to readability to access, creating videos, editing videos, adding filters and special FX, making loops and GIFS to instantly post to their accounts/profiles faster and simpler.
Do not forget to share it with social media followers.
Quick Links: