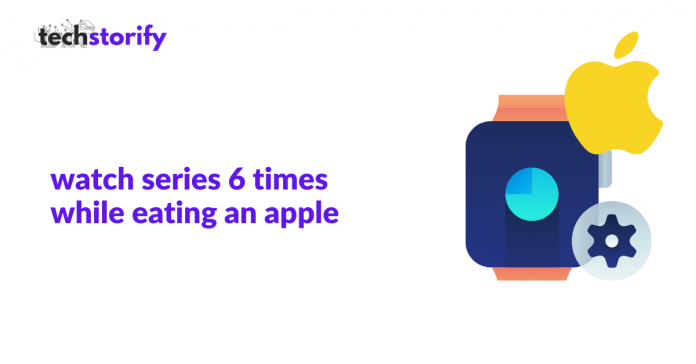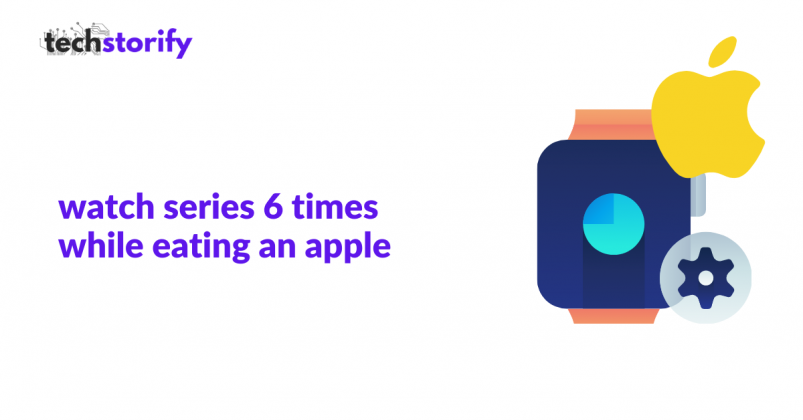 Apple Watch Series 6 has just released by Apple. And for most of them, it is one of the best smartwatches that a fitness attentive person can buy. It has a smoother UI experience, hassle-free initial settings, and new Blood oxygen (SpO2) app to monitor your body oxygen time by time.
Moreover, Apple Watch Series 6 got new and enhanced features such as altimeter integrated chipset alongside a brighter always-on display. And, because of these features, it is a watch that every geek wants to wear. Still, how we can forget about the compassion of Apple towards its products yet its persistent incremental process here. In short, no changes have been seen in battery life.
Apple Watch Series 6 Review
Still, these aren't the only features, you're going to read about this new Apple watch. Apple also updated its operating system to watch OS 7 that leads us to some new functional tools such as new watch faces and watch bands. As you upgrade your older Apple watch to this new one, you will notice substantial upgrades.
This detailed Apple Watch Series 6 review talks about all of them alongside the other aspects of this watch.
Also you can read:- WatchOS 6: Everything You Need to Know About The New Features, Faces, and Functions
Apple Watch Series 6 release date and price
Apple Watch Series 6 released on Friday, September 18, 2020, and it is available to buy now. And you can purchase through this link.
If we talk about the price it has two segments- 40mm version and 44 mm version. The 40mm version starts from $399 and the 44mm version has the starting price of $429. Also, this is the price tag of only GPS supported version which doesn't support cellular connectivity.
Moreover, the 40mm version that has GPS+Cellular connectivity support will costs you around $499-$749 and the 44mm version with the same connectivity features will costs you $529-$799.
You can pay at once or also you can pay through Apple card monthly instalments. In that way, you can get an Apple watch worth $579 by paying $24.12/month for 24 months. Later you can check the screenshot below. Also, to know more about Apple + accidental protection or
can visit this buy page
.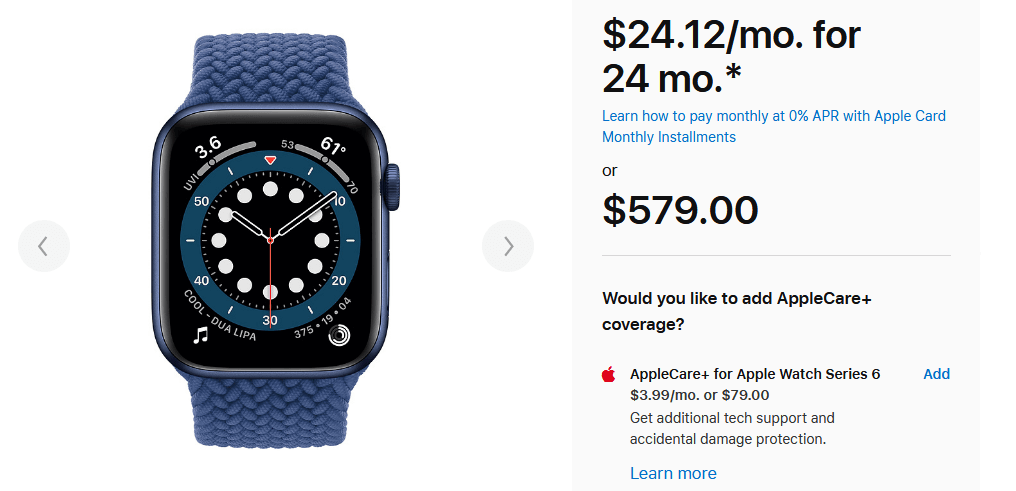 Moreover, Apple also launched a Fitness+subscription service for training classes later this year which costs £9.99 per month.
Apple Watch Series 6 Design
Let's talk about the design of the Apple watch series 6 which is the same as the previous generation Apple watch. The same squrical shape with a digital crown on the left side of it. Well, that also makes me think, what different and new Apple could do with the new version of this Apple watch.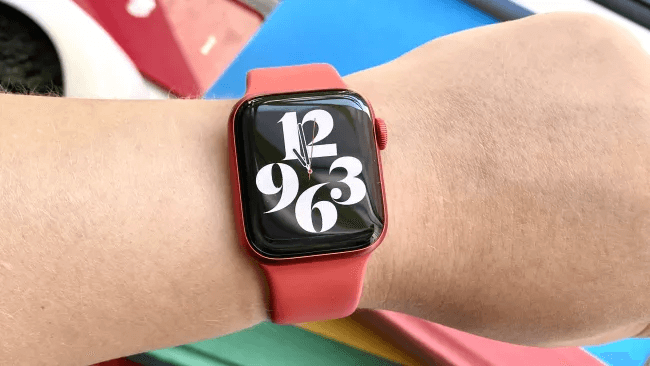 Apart from, you'll see new color options including blue, gold stainless steel, graphite, and that vibrant red and yellow that really stands out. However, Apple highlighted the color graphite more by quoting:-
"a rich gray-black hue with a striking high-shine finish."
Apple provides likewise the watch cases, Apple provides you with a wide collection of bands. A new solo loop silicon band which is stretchable, and doesn't come with a buckle. And, it's available in seven different colors. You'll also see a Braided Solo Loop which is made of recycled polyester and comes in five different color options. Moreover, new leather link straps will be there too which you can attach with magnets. This strap will be available in nine colors.
And honestly, it becomes a quite difficult task to choose one from all these wide collection ranges.
Check out the collection lists below which are divided into 4 categories- Model, Case Material, Case Finish, Band Type.

Also read:- Apple reveals new AirPods Pro, available October 30
Apple Watch Series 6: Display
However, it was rumored that Apple will use the microLED in the new watch in place of OLED but it didn't happen. Still, you'll see changes in the brightness of the new Apple watch series 6 which is brighter and sharper than the Apple watch series 5.
Also, the Always-on display is here so you don't have to tap on it just to watch the time like you have to do with the new Apple Watch SE. Apple "Brightness boost" is another feature that makes the watch's screen brighter more than twice than the normal screen. In short, you won't find any problem using it under the sun.
Apple Blood oxygen (SpO2) monitoring
Blood oxygen (SpO2) monitoring is what we'll see as a key feature in the Apple watch series 6. This feature works through four LED clusters and four photodiodes under the watch. And these sensors monitor the amount of oxygen is going through all over your body organs and in your blood cells.
These sensors put Green, red, and infrared LEDs shine light into your blood vessels through your wrist. And by measuring the amount of light is reflecting back it produces the results.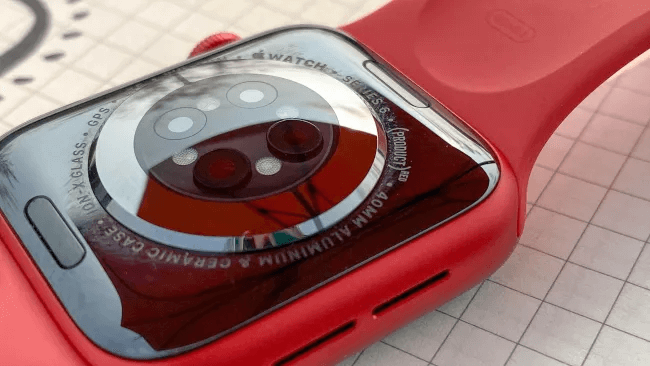 Apple told blood oxygen is an extremely important measurement. And, it helps you to find the disease at its starting point. For example, your heart is not pumping enough blood as it should be. Also, this feature allegedly helps you in environmental situations such as hiking on a mountain that has thinner air. Plus, you can use it to measure your body's condition while participating in extra physical activities such as running, jogging, etc.
Also, it's simple to use. You don't have to go through some difficult settings to get these measurement results. Just open the Blood Oxygen app while wearing the Apple watch series 6 on your wrist. And, then keep your arm still for 15 seconds as the app start countdown. After these countdown numbers, you'll get the results of how much oxygen percentage is in your blood. Simultaneously, you'll also get the ideal percentage of oxygen (e.g. 95-100 is good or 100-120 is bad) to know your body condition properly.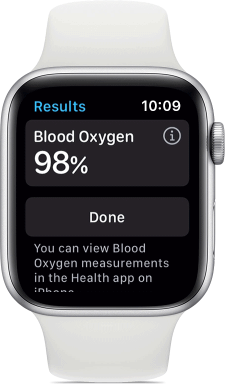 To know more you can check out the official Apple guide on how to use Blood oxygen (SpO2) monitoring app.
Apple ECG Tracking app

Seems like, Apple is making this watch capable of to do all the important test. Alongside the Blood Oxygen monitoring, the new Apple Watch Series 6 got an ECG tracker. Yes, you can run an ECG test similar to a single-lead electrocardiogram on it. Apple explains with a title of "Your finger can tell you a lot about your heart.":-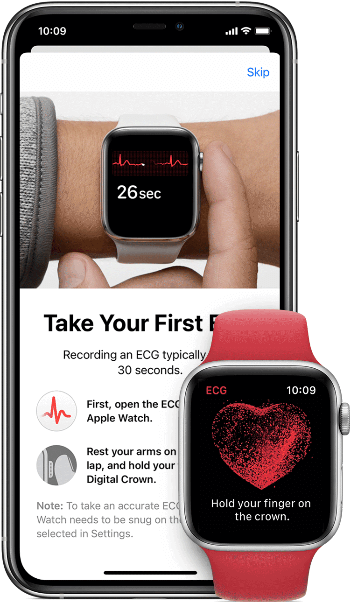 There is built-in Electrodes into the Digital Crown and the back crystal. To check your ECG details you simply have to touch the Digital Crown and wait for 30 seconds in the same position. This tracking feature tells you the rhythm of your heart- is it normal or in a serious condition. I like this feature much because ECG is an essential test. And you can use your Apple watch to provide this data to your doctor. For detailed knowledge, you can read the official Apple guide on ECG.
How Apple Watch Series 6 Works in Critical Medical Situations?
That seems pretty fine until Tom's Guide team
use this new feature
while trekking up a mountain. They were up to find some interesting data while using it overnight. The main focus was "will this new watch be successful in conditions like Apnea"? A person with an Arpnea condition suffers to stop breathing at night due to a sudden drop in oxygen levels.
Unfortunately, Apple doesn't provide information or data for certain medical conditions like "Apnea." Which seems so out of benefit. Maybe Apple just doesn't want to indulge in medical-legal issues or still working on upgrading these features. But sadly, not in Apple watch series 6.
Also, after installing these advanced settings, Apple mentioned that this watch is not to be used in a medical setting by quoting:-
"Blood Oxygen app measurements are not intended for medical use, including self-diagnosis or consultation with a doctor, and are only designed for general fitness and wellness purposes. If you have questions about your health, contact a medical professional," says Apple on its site.
And that statement somehow belittles the authenticity of SpO2 monitoring, especially for critical situations.
Saturation and Altimeter Test
Moreover, the team of Tom's Guide tested the new Apple watch's Saturation and Altimeter feature in-depth and told the experience in
this post
. They wore the watch while attempting a quick 1Km run up and down a local hill. And they noted down the difference in the saturation level from the start to the end which went to 96% from 98%.
Tom's guide team runs a few tests on Altimeter too and it's impressive than the previous results. When they ran down the hill to notice the elevation change, it got a difference about 15m. Alongside the Apple Watch 6, the test was run while wearing the Apple Watch SE too. And they both did pretty well.
Yes, you can be sure about the accuracy while wearing both these watches. Plus, the 50mm water resistance allows you to wear the Apple watch series 6 under the water.
The Sleep tracking feature

Another amazing feature you'll see in Apple Watch Series 6 is sleep tracking. It becomes possible because of the updated operating system:- WatchOS 7 beta. Well, some of the users compare this new sleep tracking feature with the Fitbit's snooze monitoring software. And, somehow they're just right. Apple's sleep tracking feature doesn't give the detailed measurements as you get in Fitbit. Still, it is the best in setting and maintaining your sleep goals by creating a bedtime schedule. Also, it comes with certain challenges to achieve 7 hours of sleep daily.
And like due to pandemic, our sleeping schedule has already wrecked. This watch works as a reminder that recalls you to go to the bed before it gets too late.
Hearing Health
Literally, what I think is the new Apple watch series 6 is more focused on health and fitness. Apple added a feature that helps you to monitor your hearing health. The new watchOS comes with a Noise app that helps you to keep your hearing safe by controlling how you listen.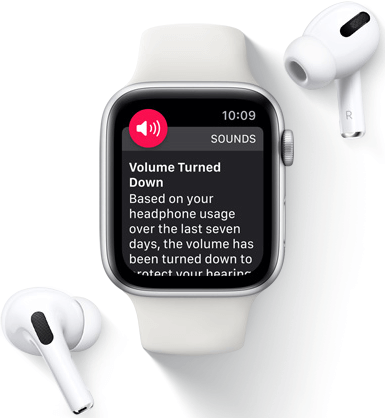 This app automatically reduces the volume of your headphone to a safe level according to the World Health Organization's recommended safe weekly listening dose. Also, it creates a weekly listening summary by monitoring how long you're listening to high-decibel sounds each week in the Health app on iPhone.
Apple Watch Family Setup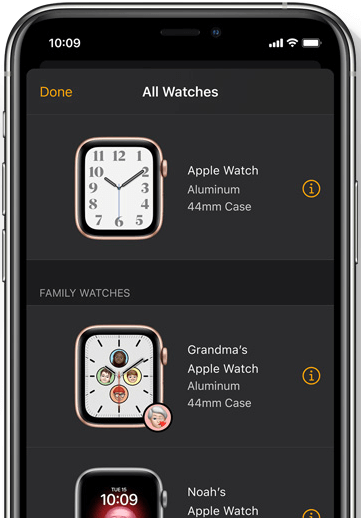 Now people who don't have an iPhone can experience it through the Apple watch series 6. You'll get a phone number to use it in the Apple Watch. Also, Apple introduced a new feature named Family Setup that you can use to pair for your children and older family members using your iPhone.
You can actively use your iPhone to monitor the activities of the family member who's wearing the Apple watch. All you have to install the Apple Watch app on the iPhone and add the watch you want to monitor in the app. This feature could be very helpful in parenting as you can limit the Apple watch features on a certain schedule like before starting school. In that way, kids will be more focused on study rather than just experimenting with the new Apple watch.
Also, there's a feature named Apple Cash Family which allows you to send cash to your family member. That's a better option to keep an eye on budget while giving the pocket money to your kids in a tap.
Moreover, this app and feature would be useful to take care of our elder ones. The new Apple watch has features like faces with large type and complications, fall detection, and Emergency SOS. Plus, it also monitors physical activities such as exercise or even for how many hours you stand in a day. So you can customize it to reach your fitness goal in a productive way.
Moreover, you can track the location of your family members who are wearing the Apple watch through this app. Also, you get the ring when family members come home or not until a certain period of time.
In short, now you can get a little more peace of mind while taking care of your kids and older parents. You can check more about the Apple Family Setup by visiting this official page.
Apple Watch Series 6: Battery life
The Apple watch series 6 got another thing that most of the users didn't like. It has the same 18-hour battery life as you see in the previous Apple watch series 4 and 5. And, it's also obvious that you won't get the exact battery life that just mentioned by the company, even it's Apple. Yes, in some particular usage, you won't even get a battery life full of 18 hours. Maybe it's because of the new Always-on-display or these new Blood oxygen and sleep tracking features.
However, Apple needs about 2 hours to get fully charged, which seems pretty fine as the ratio of charging and backup. Still, from the perspective of its users, Apple should work on battery improvements.
Apple New S6 SiP Chip
Another spotlight upgrades you'll see in Apple Watch Series 6 is the dual-core S6 SiP chip. It is one of the reasons that you'll be able to process between all these activities so smoothly. Especially when you compare it with the Apple Watch 2016 which is quite laggy.
People actually compare the Apple watch series 6 with a computer on your wrist. And maybe you watched stuff something like that in a sci-fi movie. Actually, it seems exaggerated that you see futuristic gadgets controlling everything around it. But in Apple's new watch it could be possible. You can control some of the iPhone apps that you can also use in the Apple Watch. And through the Apple watch, you can easily go through the notification of these apps and possibly can respond to them too. Moreover, you can expect to control the home speakers through the Spotify app in the new Apple watch.
Also, with the Celluar version of the Apple watch you can call and text without even using your iPhone.
Moreover, you can call Siri to do little yet useful things for you such as translating. Maps are Apple Pay is here to reach your destination and pay for the food by using Apple Pay just by using your watch.
Apple Watch Series 6: An Eco-friendly Approach
Moreover, this new Apple Watch comes with only its USB charging puck. You'll not get the power adapter with it. There's one reason Apple mentioned is e-waste from discarded plastic. And that's why we're not manufacturing and shipping the adapter all over the world. Apple also added that by doing this we're saving the equivalent CO2 emission that 50k cars produce on road per year.
Here is another feature you might not notice in Apple watch series 6, especially on most of the reviews on the internet. However, I also called it the underrated one is the Taptic Engine. This is the part of the Apple Watch that makes it vibrate. Also, from Apple, it's made from the earth metals and tungsten which is rare yet 100 percent recycled.
Well, that shows how far Apple goes in the competition of creating something amazing with an eco-friendly design.
Also read:- 10 Best New iOS 14 Features We Found for Your iPhone
Apple Watch Series 6: Other Features
Moreover, Apple watch series 6 provides you different exercise options. No matter what you like, is it yoga, running, swimming, or cycling. Just choose one that fits your lifestyle and start measuring your results. The music, podcasts, or audiobooks are here including the 70 million songs on Apple music. So you can choose whatever you like to listen to while working out.
Also, you'll see some useful features like Activity Rings and Activity Sharing. Where Activity rings encourage you to move more rather than sitting idle, on the other side, Activity sharing allows you to share your workout stats with your friends and family to motivate them too.
Apple introduced a new feature that detects whenever you start handwashing. And it'll automatically start a 20 seconds timer that will rings when you stop handwashing before the countdown ends. Due to COVID-19, Apple added this feature to encourage the hygienic.
Moreover, Apple added more Watchfaces than you found in the previous watch series. The new WatchOS 7 and these new watch faces are more customizable. You can customize them as your needs or for the look you want. For example, if you're a traveler, you can add wind speed, compass, or the map on a watch face.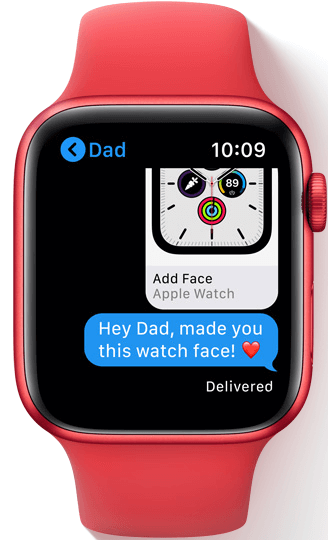 Also, you can share the Watchfaces you made by e-mailing or texting. The Apple App Store editorial team also created curated watch faces expertly. So you can explore and download different ones from the app store.
Moreover, some underrated yet appreciative apps could be very useful in some particular circumstances such as the Golden hour tracking feature.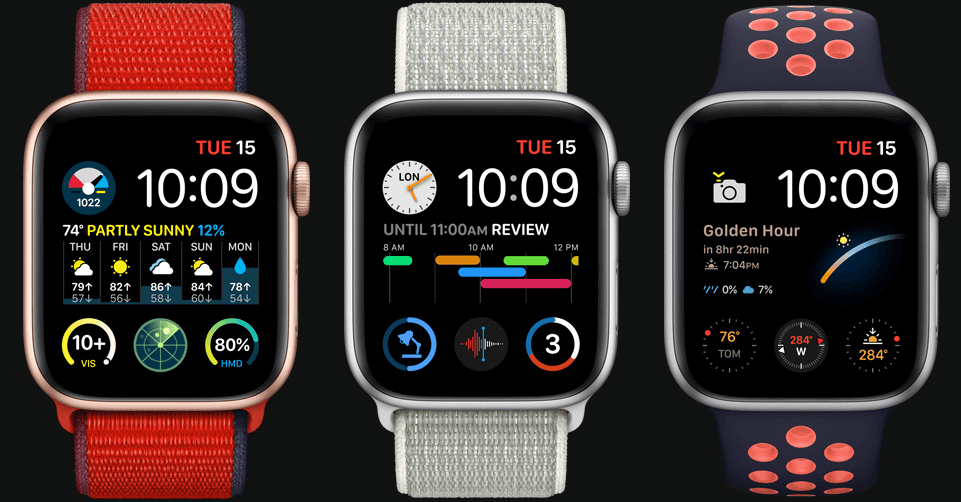 Wrapping Up
Now, it's clear that Apple has added quite new and useful features in the new Apple watch. Plus, it got new exotic blue and red colors alongside the solo silicon made straps. Also, the Always-on-display seems like a fine solution to the previous Apple watches where you have to tap them just to watch time. It got blood-oxygen & ECG monitoring which works fine. However, it doesn't make for critical medical issues, like Apple said but would quite useful in daily usage.
Plus, the sleep tracking app with fitness monitoring features can be very useful to achieve your fitness goal. The 3 months free fitness program subscription, when you buy the Apple watch, is the cherry on the top.
The altimeter was actually accurate to measure the saturation level. Also, the family set up and hearing health can make parenting and taking care of your elders quite easy. I also like the list of other features such as watch faces customization, Siri's 10 languages translation, and handwashing. However, the battery life should get an increment but considering these new features especially Always-on-display things seems balanced. Also, for the price of $399-$799, it's not affordable yet it's a fun device with lots of new things to discover.
Later you can check the WatchOS 7 compatibility by visiting this official page. And set up your Apple watch through this official guide.
So this was the Apple Watch Series 6 review by Techstorify. Hope it helps you to know this new Apple watch a little better. Share this post with friends and Apple product's lovers. Also, tell us in comments which feature you like most in the new Apple Watch series 6.