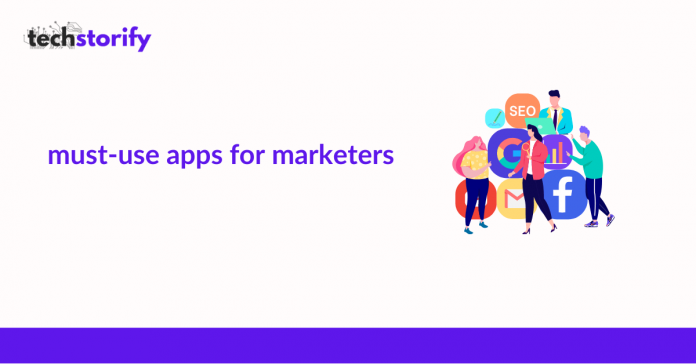 Marketing is a modern field of work, without the services of which no business can exist. The work of marketers is complex and multifunctional, so marketers are in dire need of assistant applications. Today we will talk about these helpful applications that make the tasks of marketers easier!
1. Photoshop
Are you surprised? Yes, Photoshop is the first product needed in marketing! Having the skills of photo processing, and creating layouts, you increase yourself as a specialist not only in qualifications but in price.
A professional marketer will be able to come up with a beautiful picture of anything – whether his customer is a Porsche specialist in Dubai, or if his customer is an ordinary local grocery store. By the way, do you think it's boring and hard to advertise a car repairing service center?
We are sure that if you discover Photoshop and learn how to make cool layouts, you will easily advertise not only car repairing services but any other service center in the field which is not really creative and ready to be bright. You'll see! The main thing is to start!
Those who have mastered the app will have a lot of options: creating multi-layered images, professional photo retouching, 3D modeling of objects, designer fonts, filters and others. Therefore, upgrade your skills in all areas and increase your expertise!
2. Trello
This is the application that breaks records in popularity as one of the most convenient organizer applications.
Thanks to Trello, you will turn all your tasks into a structured system, which will speed up your work processes. In order for work tasks to be arranged in the correct order, the user creates boards and attaches cards with planned tasks to them.
3. Buffer
Now a little bit about working with social networks. It is extremely important for a marketer to communicate with external audiences, and this happens mainly through social networks. This application helps to plan social media posts in advance.
Also, this application will save you from worrying about the time of publication of posts – here posts are published automatically. It is also possible to track statistics, which is extremely important.
4. MailChimp
Sending messages is also a big part of a marketer's job. This application is quite popular in the professional environment.
Here you can give free rein to your creativity and imagination because there are many templates for layout and there is a preview option for different devices.
Also here you will find statistics, you can track which of the recipients did not read the letter to the end, who made a purchase or dropped the goods in the basket.
5. Asana
If you have been working in the field of marketing for a long time, then with a 90% probability you have heard this name.
This application is one of the most popular services for working and communicating in groups. Here you can communicate in chats and personal messages, set tasks and deadlines, create individual projects and exchange documents.
6. Slack
In order not to go too far, here is another service for working within the organization. The interface is extremely clear and beautiful.
In messenger, you can create conversations on projects and topics, share files and share them. In general, the application is perfect for team coordination and effective work!
7. Google News
Marketologists are simply obliged to keep abreast of the agenda of the world! This program is just perfect for providing you with the necessary information.
This program is constantly updated and shows the user the five most relevant local and international events. Here you can read how different sources cover the same topic, follow the chronology of events, frequently asked questions and biographies of newsmakers
To become a professional specialist you must always develop yourself and never stay at one career point. Remember about the huge range of courses and special possibilities in the modern world. Use professional apps, make your life easier and let's grow together!