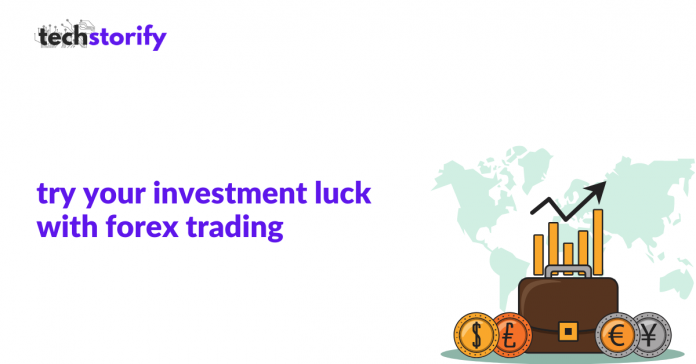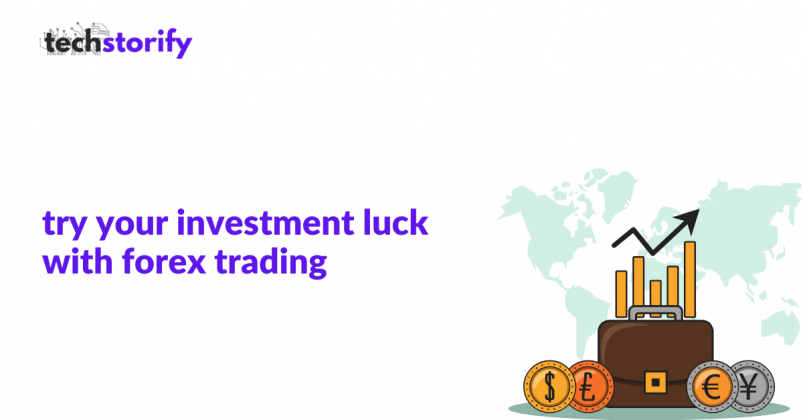 FOREX or Foreign exchange plays a huge part in trading and exchanging. It is the method of trading one currency in return for others. There are a number of forex trading platforms in the industry. However, it is always important to choose the best forex trading platform which offers quick treading, low fees and no inactivity fees.
According to Broker notes, 10M people use Forex trading. The people of North America and European use these trading platforms a lot. So, let us discuss the 10 best Forex brokers to enter the game.
Best Forex Trading Platforms That is Worth The Try
1. PLUS500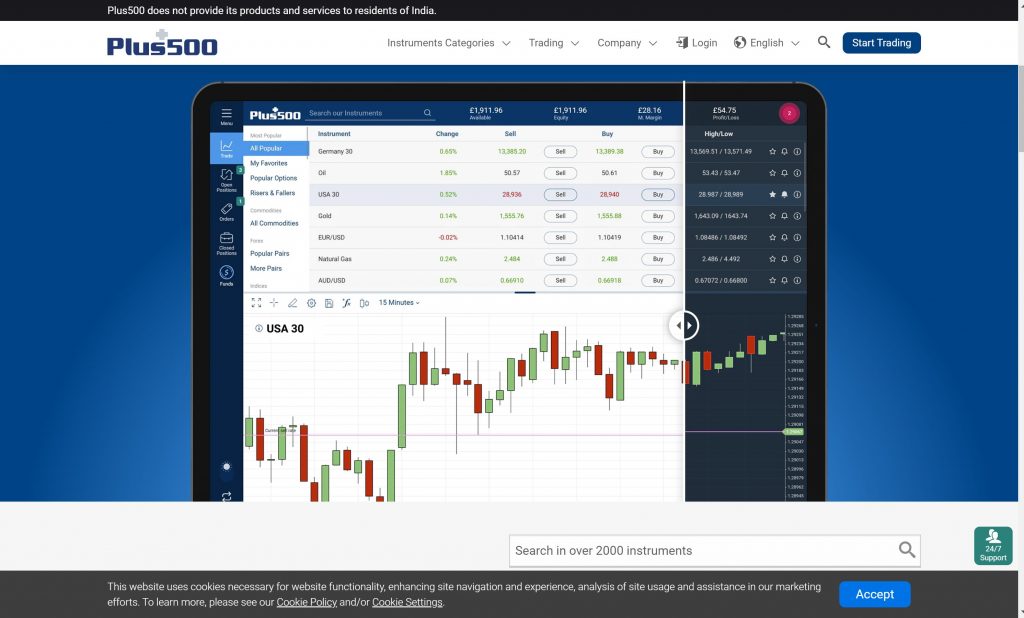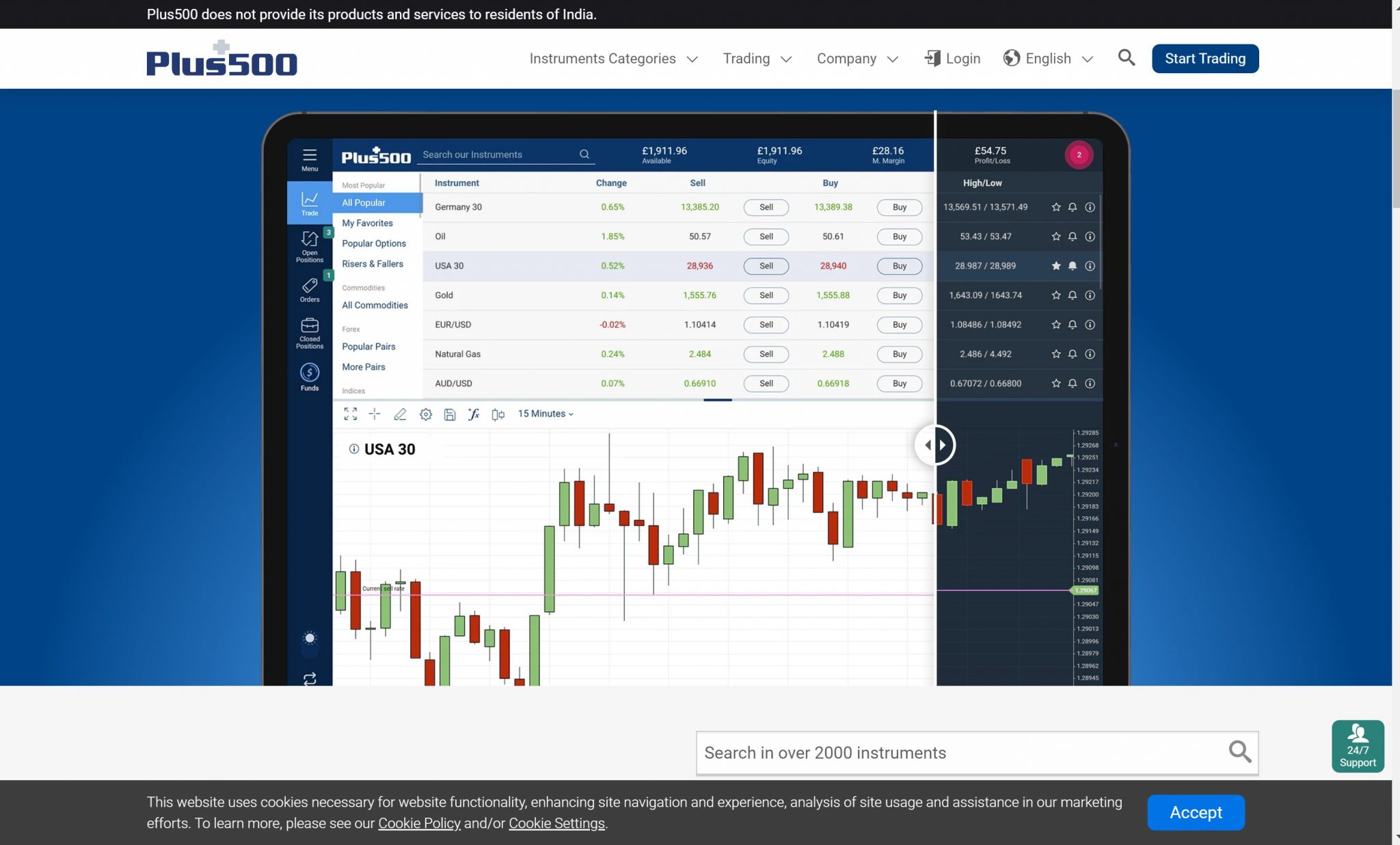 Plus500 is the best trading platform for beginners since 2008. It gives all the necessary channels: ios as well as android. It is headquartered in Israel and offices in the UK, Australia, Singapore, and Bulgaria.
Plus500 protects you from all the negative sources. Your money will be saved if the currency pair falls at any time during the transaction.
This platform will provide you with the proper withdrawal and transaction fees. Moreover, Plus500 apps are available in more than 32 languages like English, German, Swedish, Russian, Italian, Spanish, etc.
Pros: 
Fairly easy to use platform.
Ease account opening and setup
Low Trading fees
Cons:
Research tools need to be added more
Limited customization
2. OANDA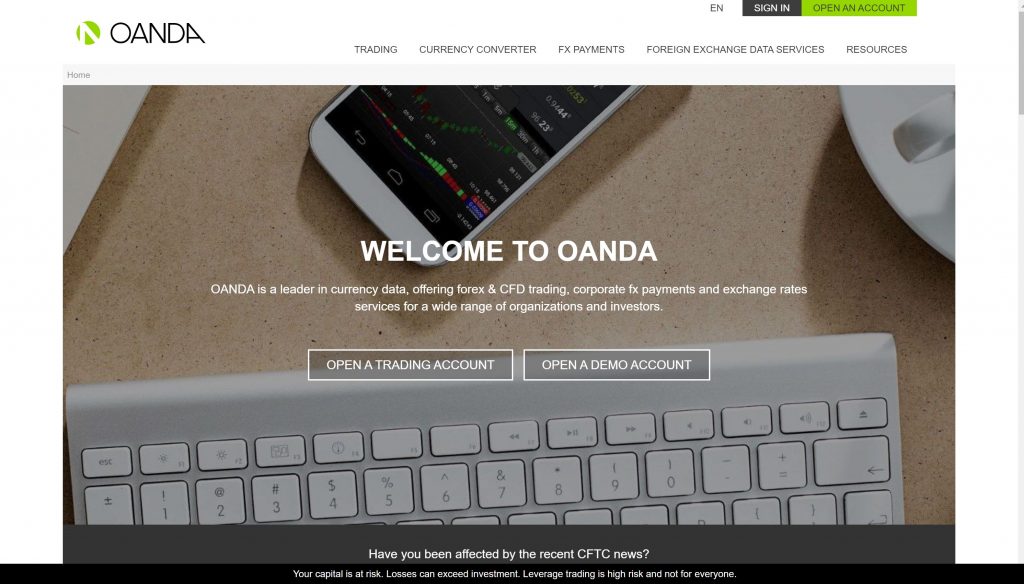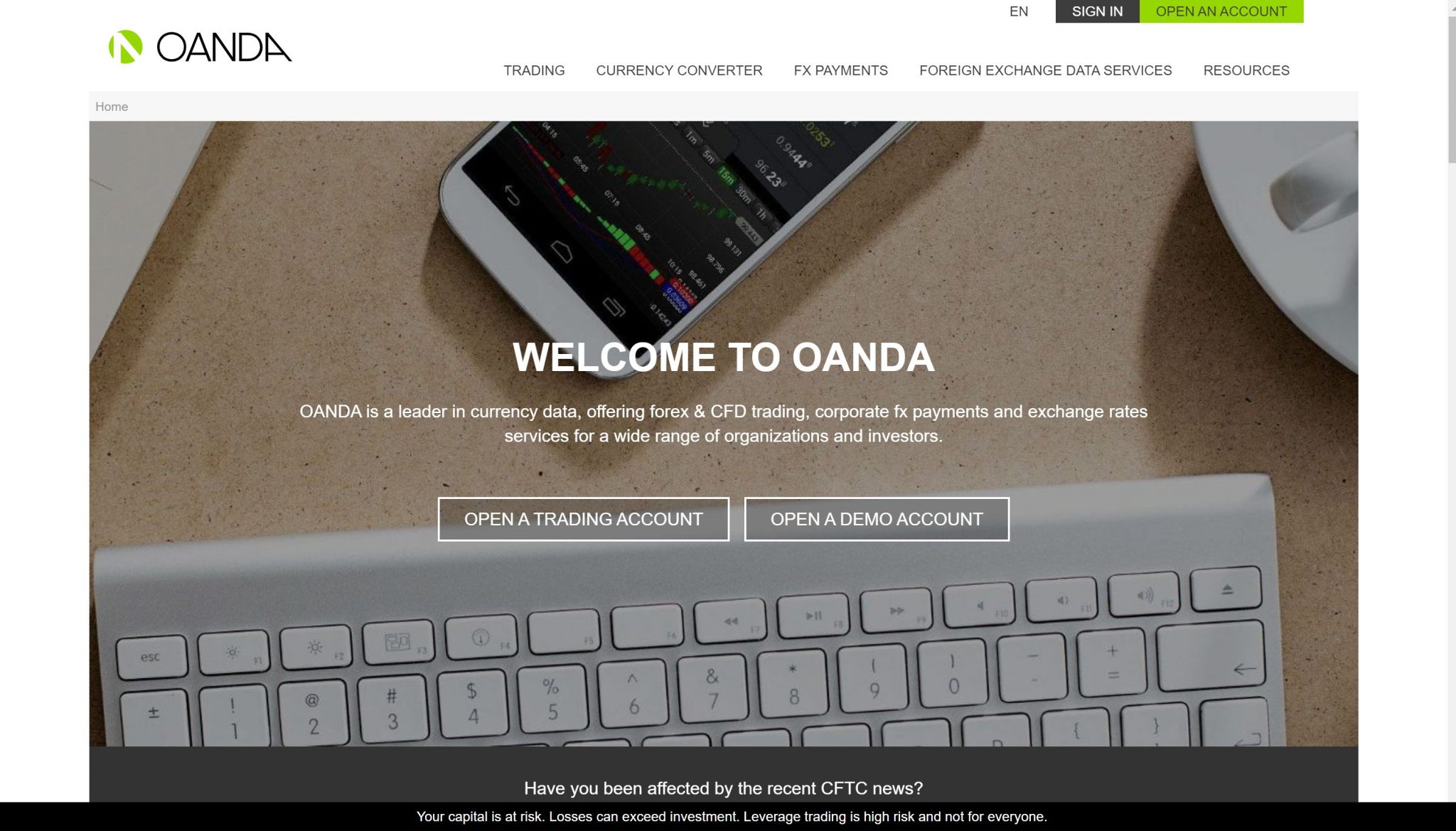 Oanda is one of the safest forex trading platforms because of its long track records. It is a Canadian based company but managed by the top authorities such as Foreign Exchange Dealer and the UK's Financial Conduct Authority. You can open your account with only $1.
Though this platform might be too complex for the beginners and it doesn't provide any kind of protection through negative sources. USA residents do not exceed the leverage ratio of 50:1.
Oanda provides a multilingual interface with many unique currency convertor tools, news, and data analysis.
Pros:
70+ currency trades
Low forex and trading fees
The mobile app is a plus
Cons:
Only forex trading option is available
The interface needs more improvement.
3. XTB: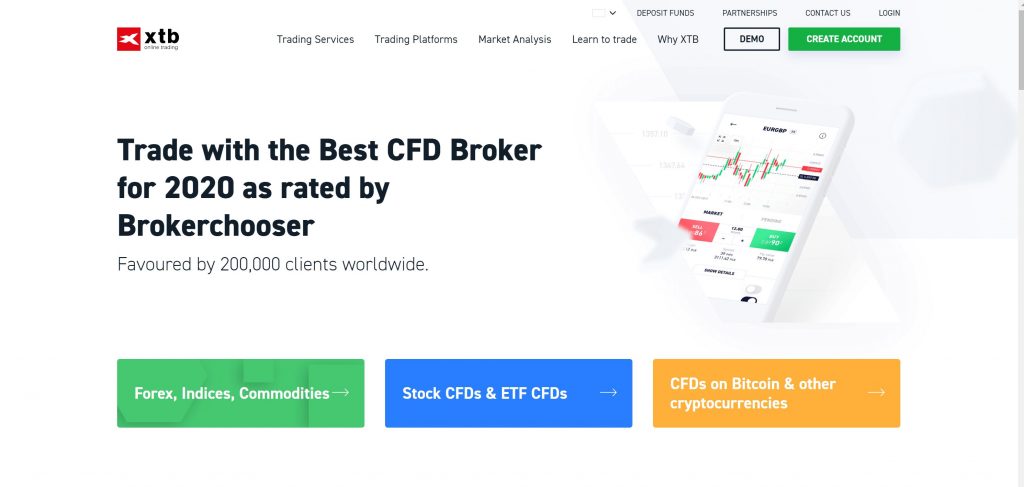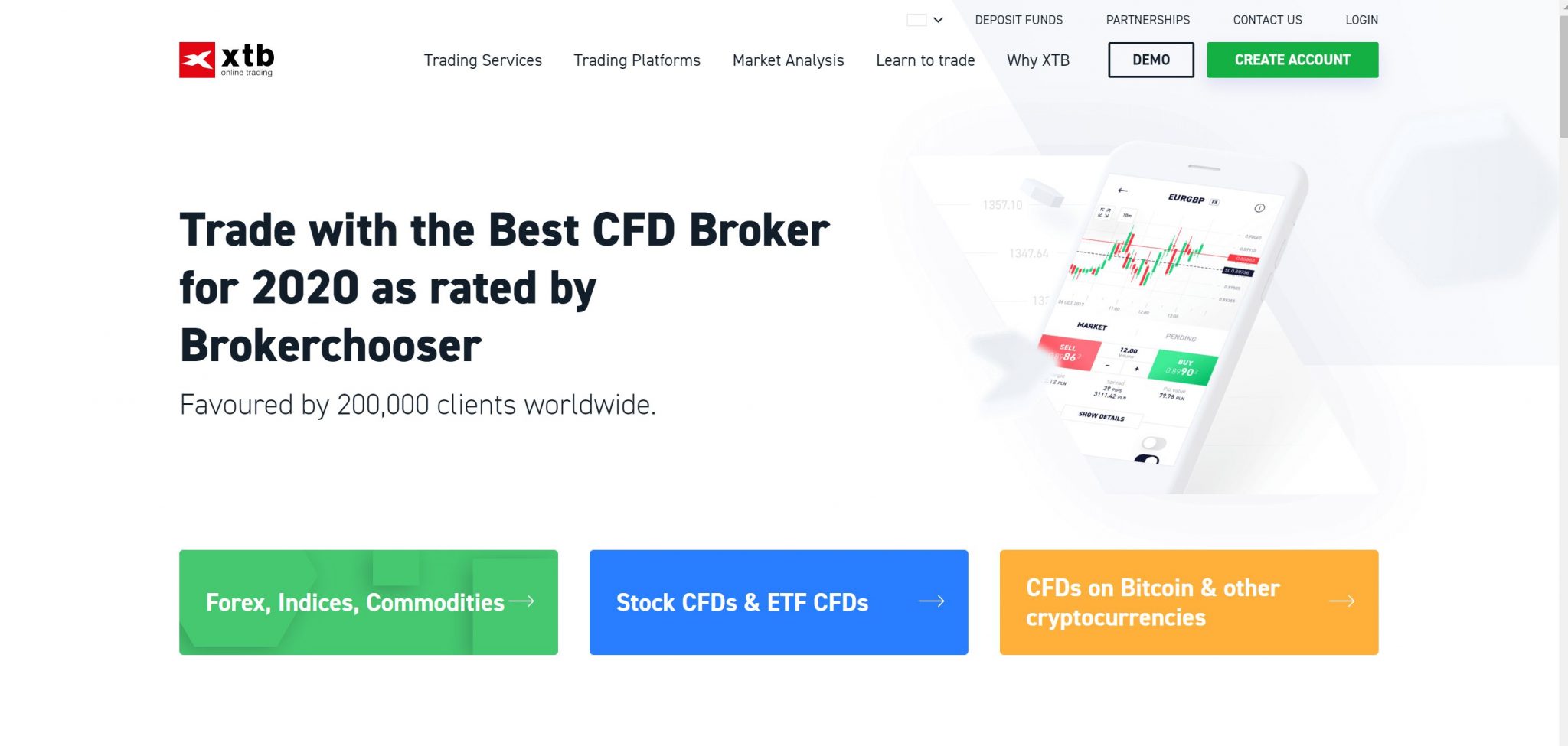 XTB is one of the largest forex trading platforms since 2002. They have very strict authorities with offices in the UK, Germany, Spain, Poland, and France. This forex platform provides the platform for stationary and mobile devices.
XTB provides free webinars and firefox trading courses regularly and has client support 24*7, tutorials, and guides.
Though it does not accept US traders. No minimum amount is needed to open an XTB account. It provides leverage about 500:1 for non-UK residents and UK residents get 30:1.
Pros:
Sentiment analysis tools
Multiple deposit and withdrawal methods
Live commentary of marketing
Secured and safe client account
Cons:
It does not accept US clients.
Trading costs are high
4. IG:
IG group that was founded in 1974. But they launched the online forex platform in 2012. This platform provides the service to over 178,000 customers which perform 350,000 transactions per day.
IG provides a quality forex trading platform that comes with supportive customer service.
This platform provides the ability to trade through mobile or web.
Recently in 2019, IG group has launched IG US to enter the US market.
Pros:
Added security for US and UK clients
No withdrawal fees
Superb design and trading
Cons:
High Stock Trading Fees
No guarantee for stop-losses
5. INTERACTIVE BROKERS: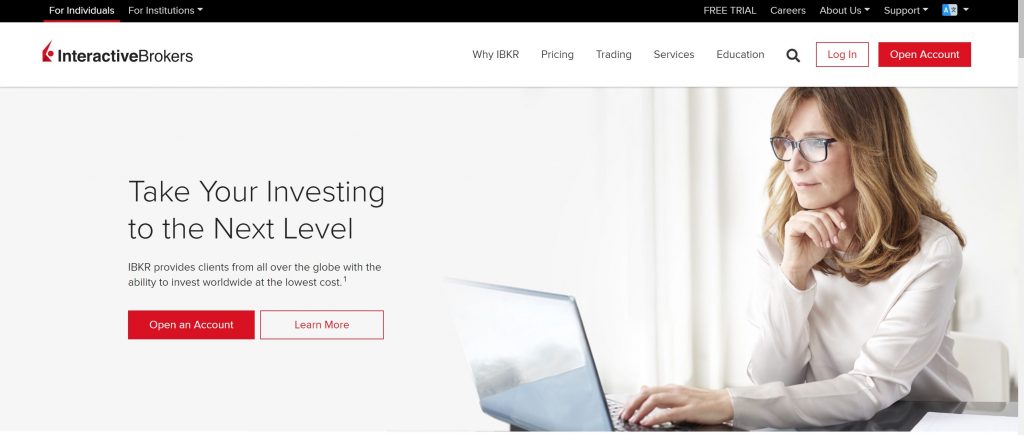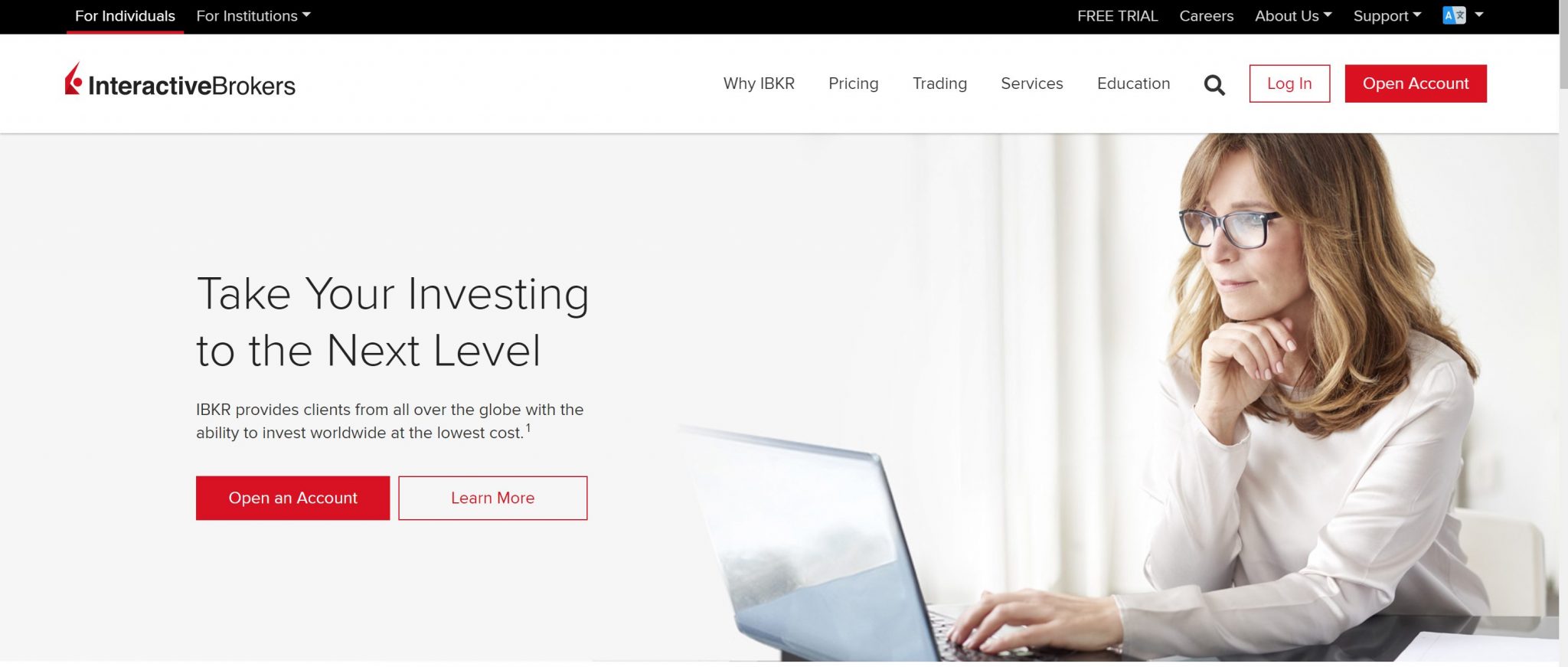 IB was founded in 1977 and a US-based brokerage organization. The Company has a headquarter in Greenwich, Connecticut.
This is one of the popular forex trading platforms that won numerous awards and runs on an electronic trading platform in the US. It has a very easy and simple interface that can be set up with change colors, 4*4 grind, and provides excellent trade for the portfolio.
IB is also known as IBKR which provides awesome tools related to trading, usability, and portfolios. No minimum amount of fees is required to open an IB account, though it can be difficult to use for new users.
The company also has offices in cities like Chicago, Washington, D.C. Boston, Sydney, Budapest, Tokyo, hong kong, London, San Francisco, Montreal, Vancouver, Mumbai.
Pros:
Strong tools for research and compatibility
4,000+ no-transaction-fee mutual funds
Low Stock Fees and trading
Cons:
The inactivity fee is charged
Difficult navigation
6. PEPPERSTONE: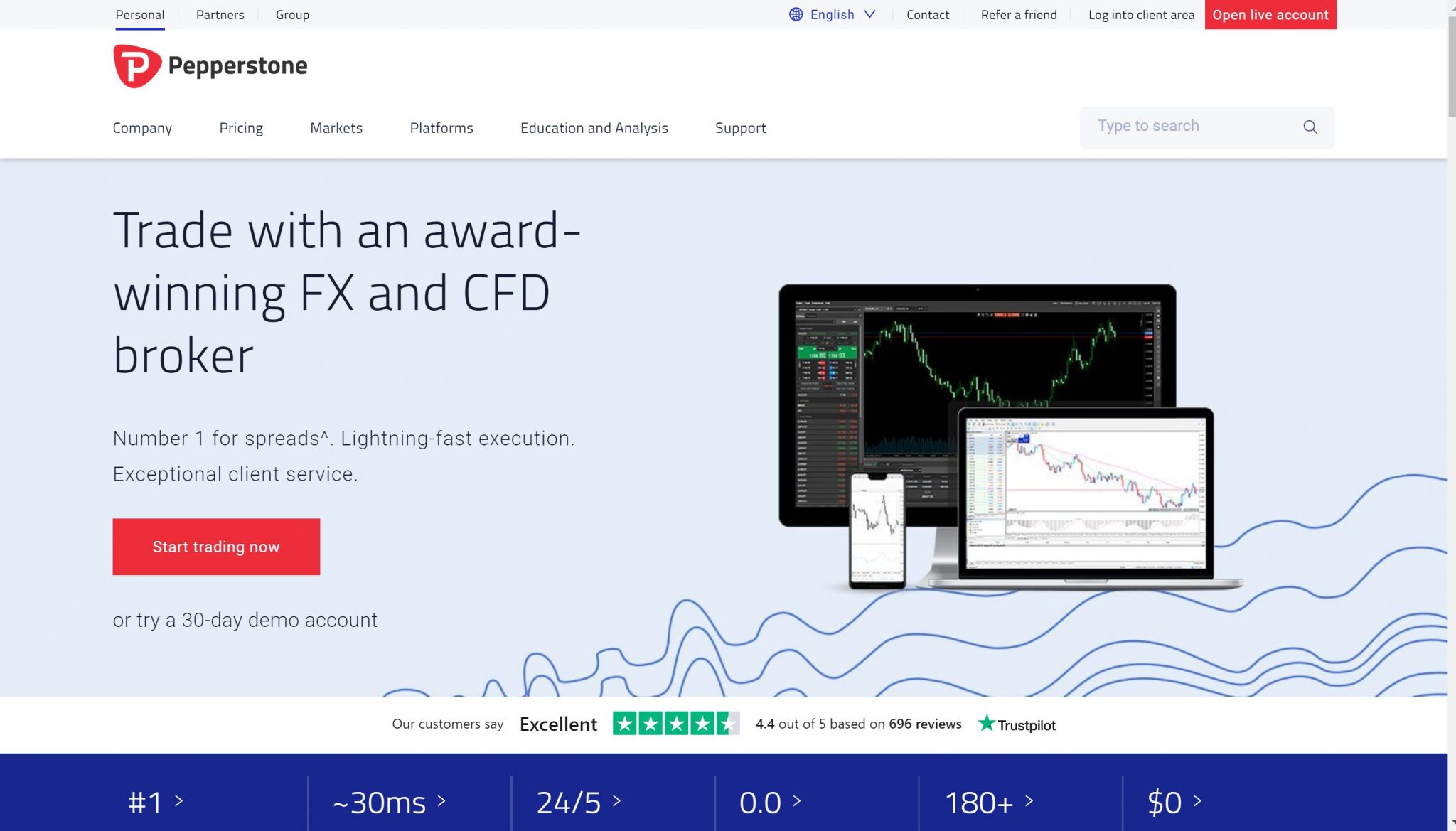 Pepperstone is the largest of all the other forex platforms since 2010 with 73,000 trading accounts in more than 65 countries. It has a very transparent fee structure.
This has well-established offices in Melbourne, London, and Cyprus. But the headquarter is located in Melbourne, Australia. Pepperstone provides access to more than 150 tools like forex and currency index CFDs.
It also offers more than 61 pairs of currency and their clients can use a wide range of global markets. This company maintains an interbank network using Equinix. Pepperstone offers a Razor account and standard account to the traders.
Pros:
Various Deposit methods
Fast trading execution and low-cost trading
Nop minimum deposit required
Cons:
Not for beginners
High withdrawal fees
7. LCG Trader:

London Capital Group was founded in 1996 and is a leading trading forex platform and regulated by the Financial Conduct Authority (FCA), Cyprus Securities, and Exchange Commission.
This application provides its customers to interact through mobile devices and desktop. LCG also provides services like financial spread betting, CFDs, and MetaTrader investing. It was founded in 1996 in the United Kingdom and considered the popular forex trading platform.
Though the betting was launched in 2003. This company is listed on the NEX Exchange Growth Market.
Pros:
Up to 7,000 tradeable assets
Easy to use mobile app
A state-of-the-art tool with a various analytics tool
Cons:
Various countries are not allowed for trading here.
8. DUKASCOPY:


Dukascopy was founded in 2004 and its headquartered in Geneva, Switzerland. It has more than 300 employees in various offices in Dubai, Tokyo, Hong Kong, Shanghai, etc. It provides mobile trading services like CFDs for stocks, stocks, cryptocurrencies and also offers e-banking and credit card services.
This platform has awesome graphics, historical testing, news, and 24*7 customer support. Dukascopy demand for a large initial deposit to open an account.
Also, it charges $20 for withdrawals, which is the highest in the European brokers. It has three subsidiaries, Dukascopy Europe IBS AS, a legal company in Riga, and a licensed company in Tokyo.
Pros:
Fully Automated platform that works in tandem with JForex Platform.
iOS and Android Applications
Comprehensive marketing tool for research and marketing
Cons:
Mediocre Dashboard
Hight Deposit is required initially
9. CMC Markets: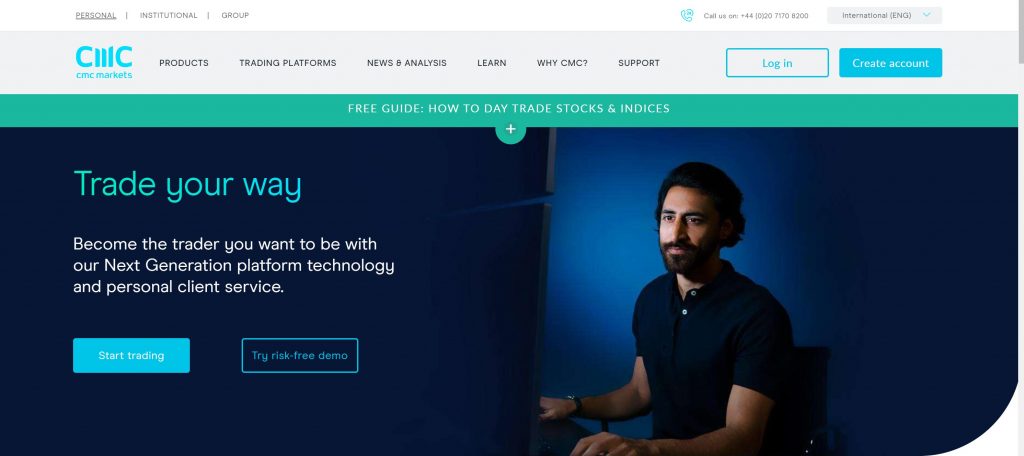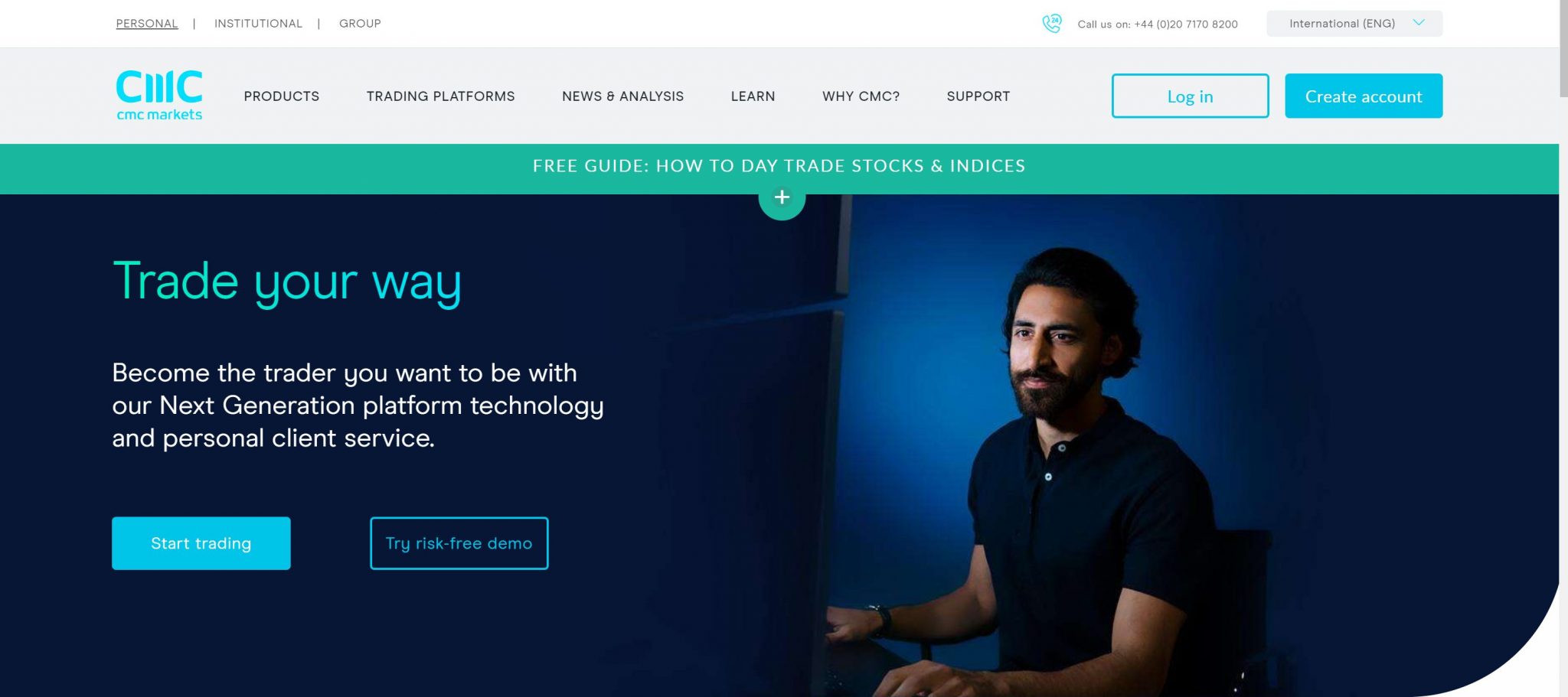 It is a UK based financial operator providing online trading platforms founded in 1989 across the world. It gives a service called Next Generation regarding the forex trading platform which includes low fees, awesome features, and tools.
Depending upon the area, commissions, leverage fee is different. CMC markets have over 300 currency pairs with very good customer support service.
CMC is headquartered in London and also listed in London Stock Exchange. In 2016, it launched various kinds of products specifically designed for mobiles, tablets, and desktops. CMC Markets won the "best CFD broker " at the Finance Magnates London Summit.
Pros: 
Advanced research tools for trading
No withdrawal fees
Low trading fees
Cons:
10. FXCM: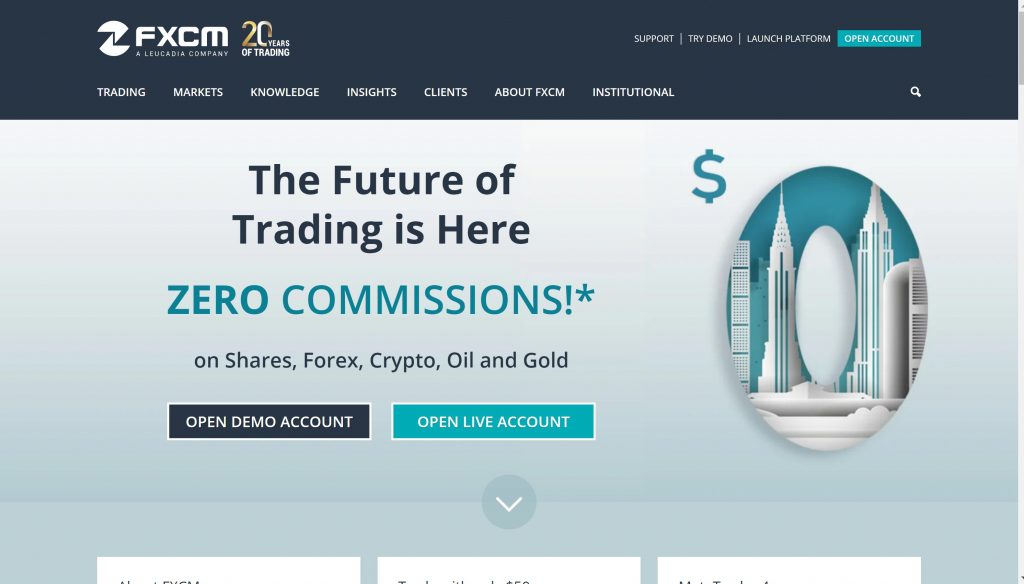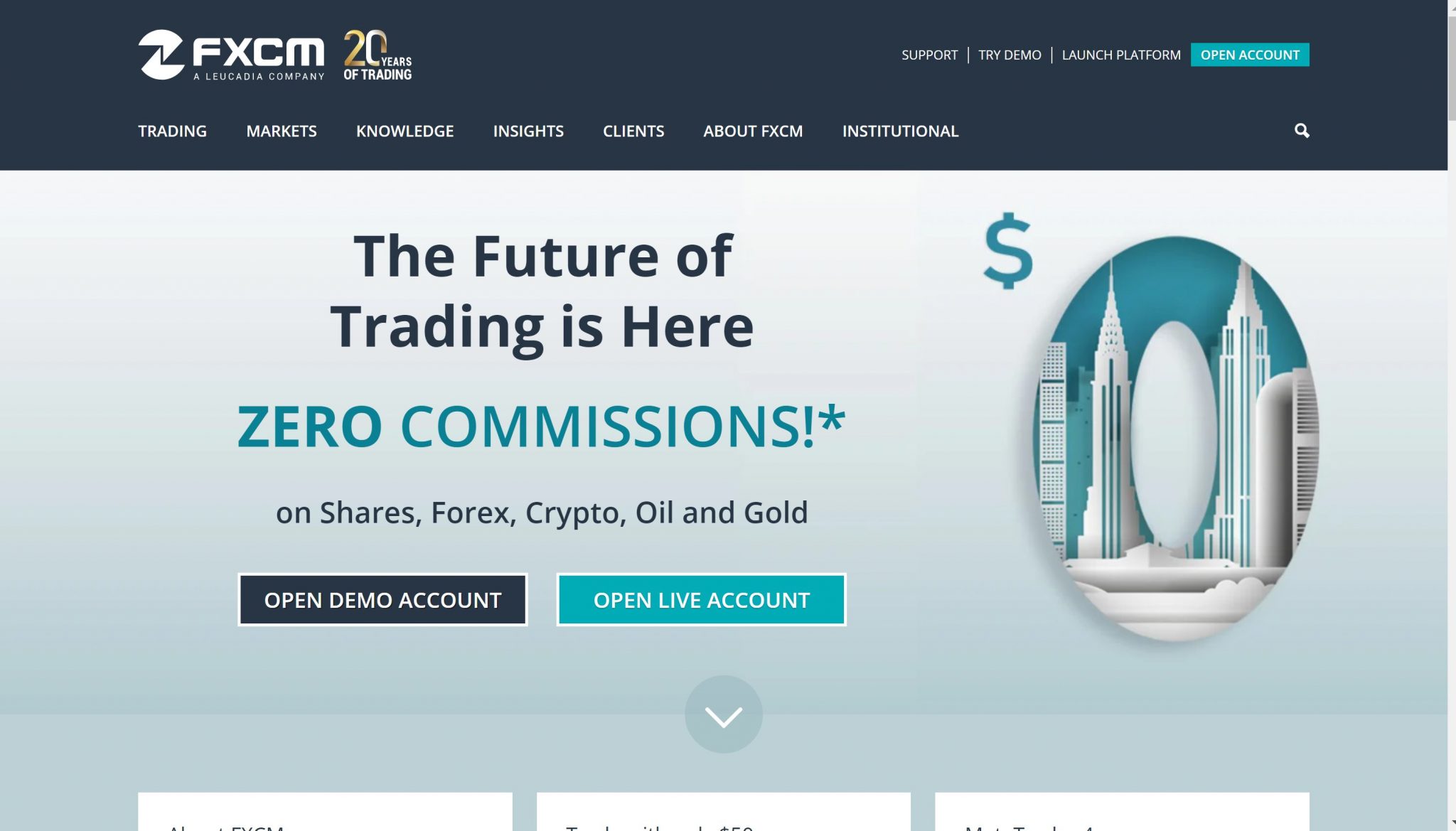 Forex Capital Markets or FXCM is a UK based trading platform, founded in 1999. It got banned in the US in 2017 because of making fools out of its customers.
FXCM is based in London. This provides access to 4 forex trading platforms such as Trading Station, MetaTrader4, Ninjatrader, ZuluTrade. It has a better web platform compared to the desktop or mobile version.
You can customize their widgets as per your own choice. FXCM provides low fees and financing rates with some unique and awesome technical tools. It is banned in the USA. FXCM rebranded itself as "FXCM: A Leucadia Company".
But in March 2018, FXCM was the second largest company that comes under the category of forex trading platform outside Japan.
Pros:
Sleek interface and trading platform
Wide variety of research and analysis tools
Quick Setup and account opening
Cons:
No individual stocks are allowed
Inactivity fee is charged after a year
Conclusion:
Foreign exchange is a very fastening market. So, you have to be very careful if thinking to invest in it. Above are the top 10 best forex trading platforms discussed which will help to give you a clear picture.
The best forex platform is one in which you can compete for a high price, safe environment, highly techy tools. So, always focus on the features and benefits of these forex platforms and then go for it.
Quick Links: