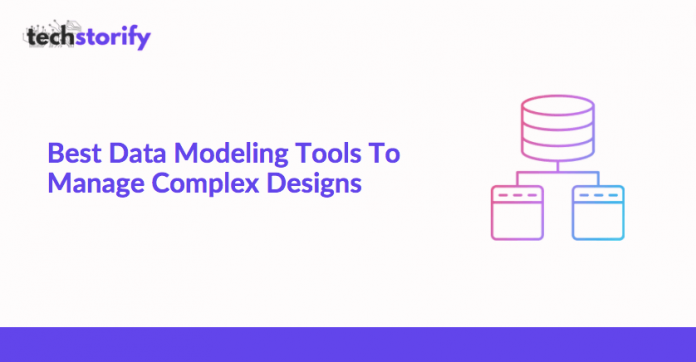 Data modeling is a procedure for creating a data model for the data to be stored in a database. Broadly, it is a term that is used by the business for the process of applying techniques to data and converting it into a useful form. And, this is where data modeling tools help.
Data modeling tools can help you create database structures using diagrams, and thereby it becomes quite easier to form a perfect data structure as per the need. 
Benefits of Data Modeling Tools:
Data modeling tools are used by various businesses nowadays to give comprehensive data into the form that people want. 
Here are some benefits of the data modeling tools: 
It helps you to understand your business by considering the complex business models and converting them into usable forms. 

These tools use various features such as reverse engineering,  forward engineering, multi0device support, documentation, and multiple databases.

Also, users can integrate the data from the systems that are not efficient enough. 

 Most of the data modeling tools work with all the operating systems such as Linux, Mac, Android,  and others. 
Following is the list of Top Data Modeling Tools, with their exceptional features. The list contains open-source and database software.
Best Data Modeling Tools For Managing Designs & Data
1) Erwin Data Modeler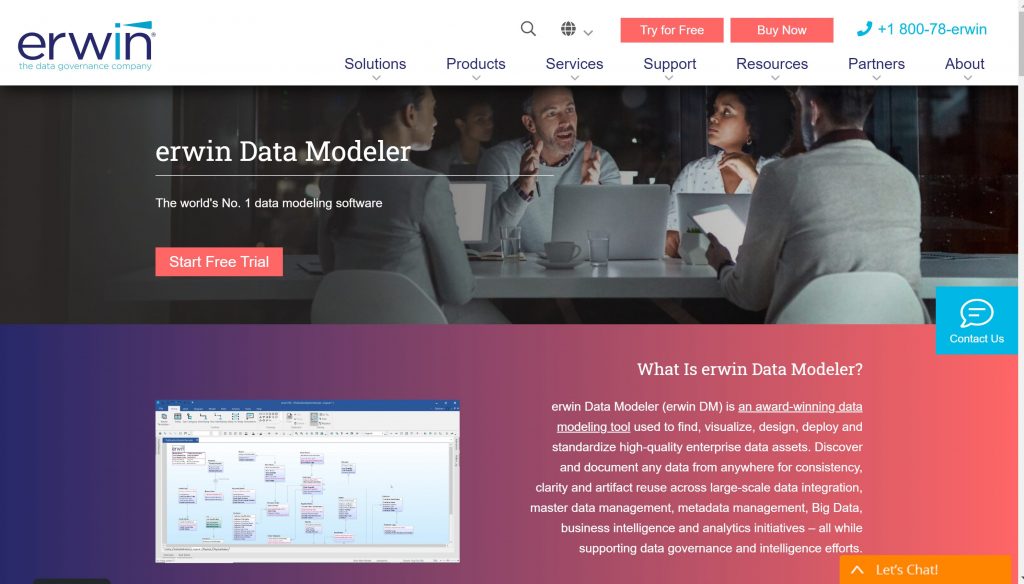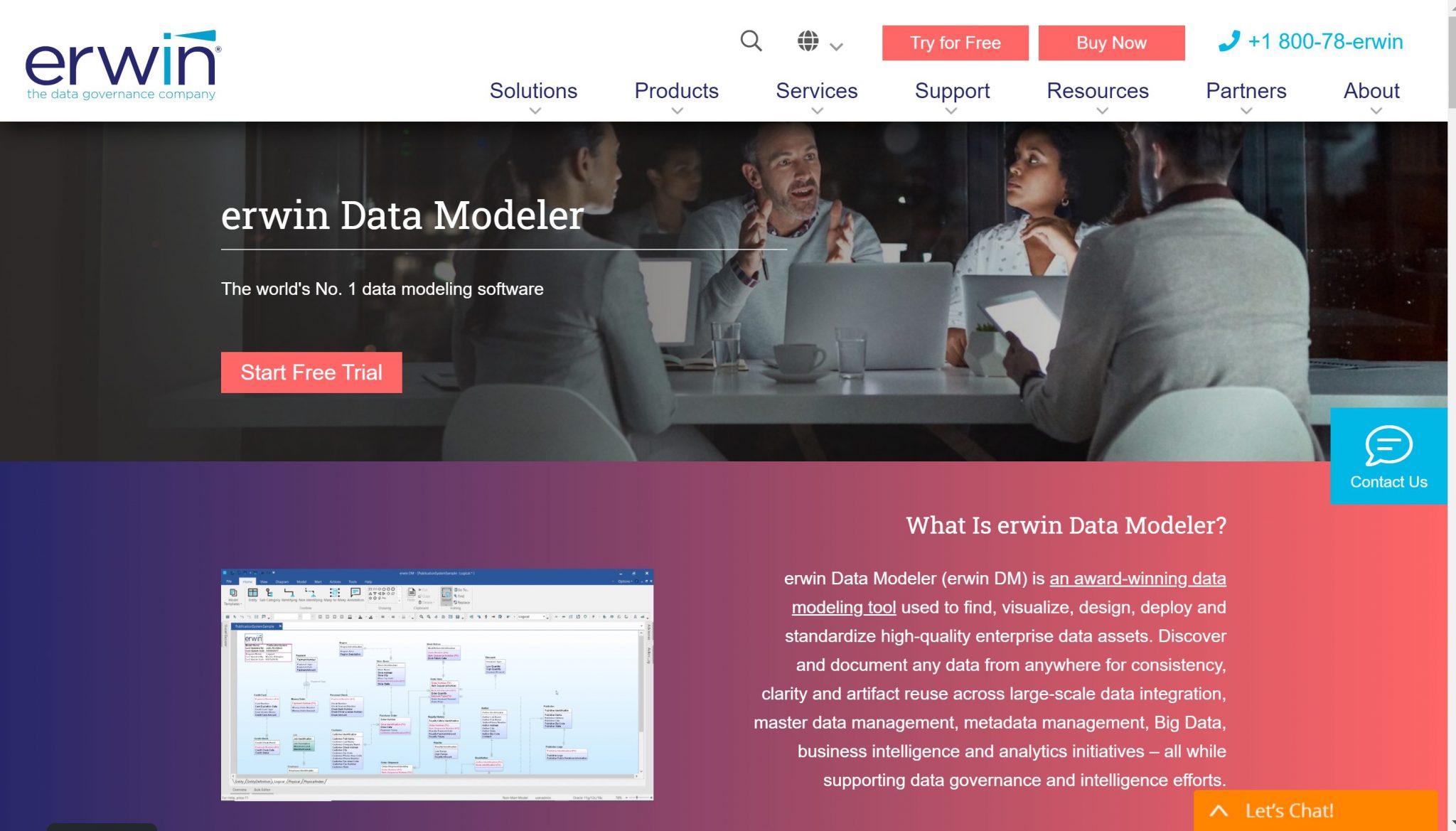 Erwin is an amazing data modeling tool with conceptual, physical, and logical data models. It helps in creating the database from the physical model.
It provides you with a platform to model data from anywhere. It also centralizes model management and collaborates with the business and technical user. Erwin Data model is designed to provide quality using the enterprise data standards. 
 Erwin Data Model is easy to use with its exceptional graphical environment. It automatically compares the database and the model structure. Efficient in synchronizing,  forwarding, and reverse engineering of definition code. 
Lastly, these models and graphics can be reused further. Erwin can extract data from various systems such as CRM, ERP and other enterprises. 
2) Archi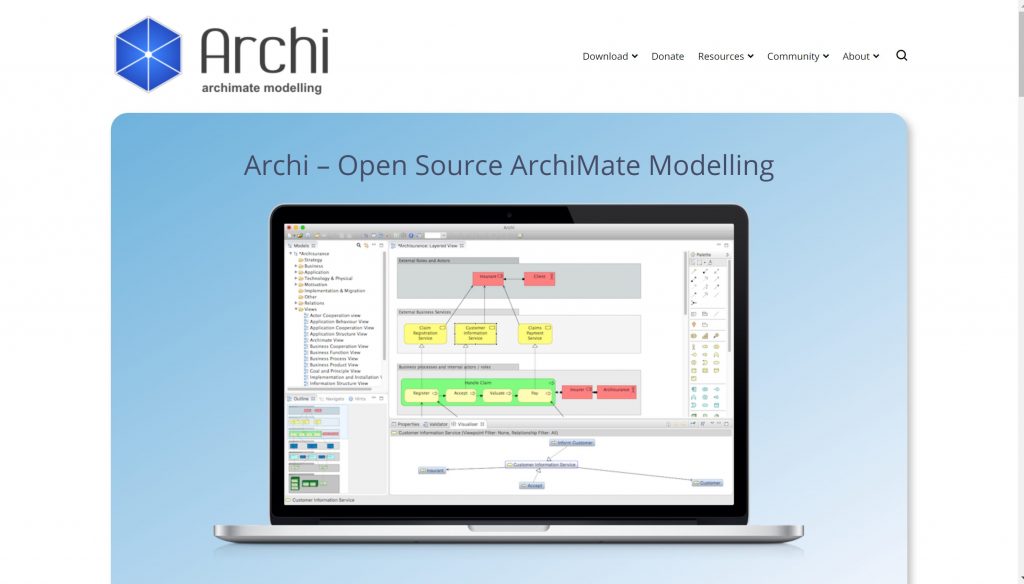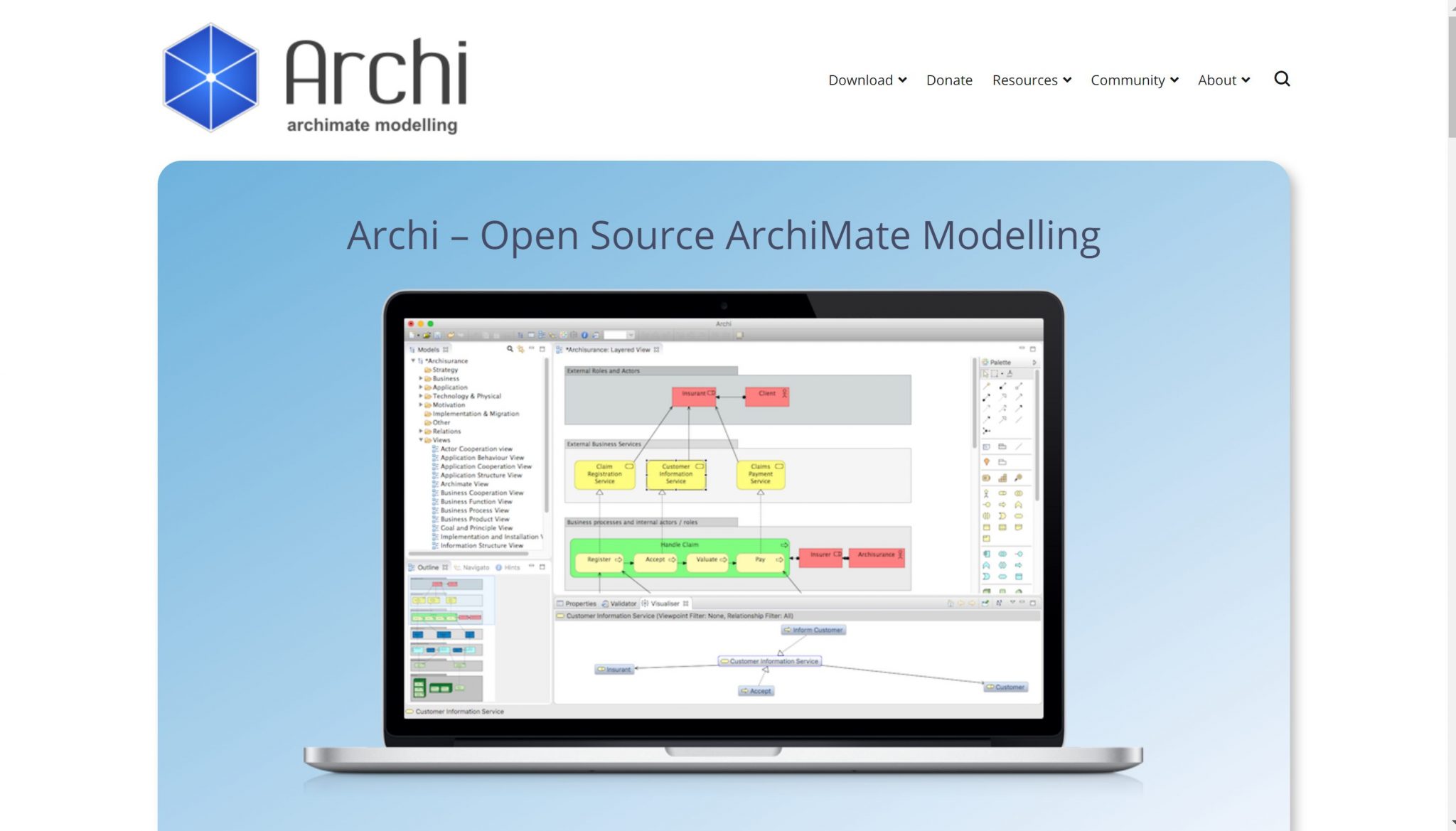 Archi as the name suggests, is a database modeling software designed for the enterprise architects and modelers. It supports in analyzing descriptions and visualizing architecture of the business domains.
Archimate lets users create quick elements and preview them in Archi view. The tool provides dynamic viewpoints that allow us to change the ArchiMate viewpoint at any point in time. 
It has hints view feature that will give you the element information at your fingertips. The software displays the selected model element with other model elements in a radial-tree graphic.
 It allows you to discover your ideas. The tool enables us to create and edit the canvas.
3) SQL DBM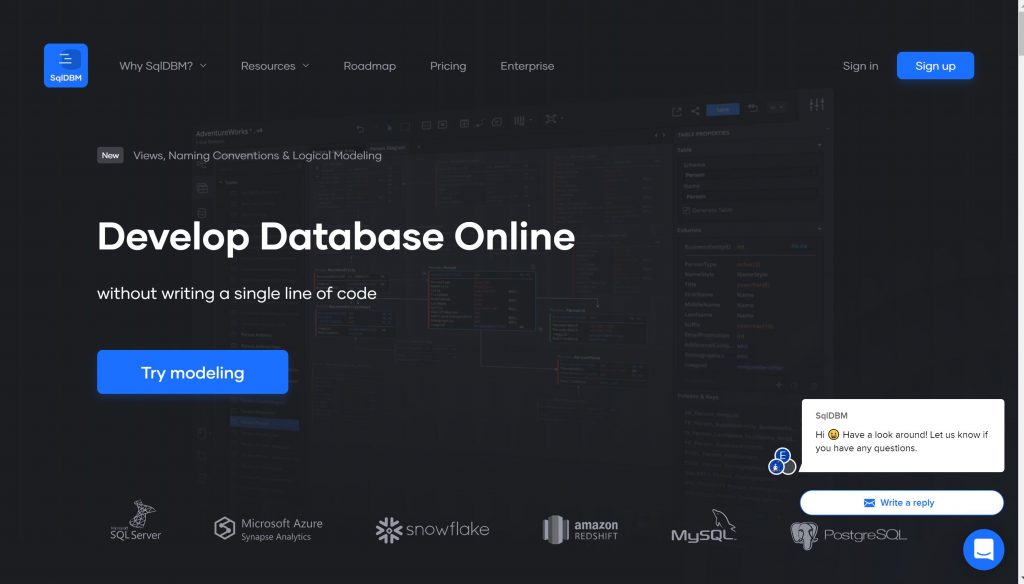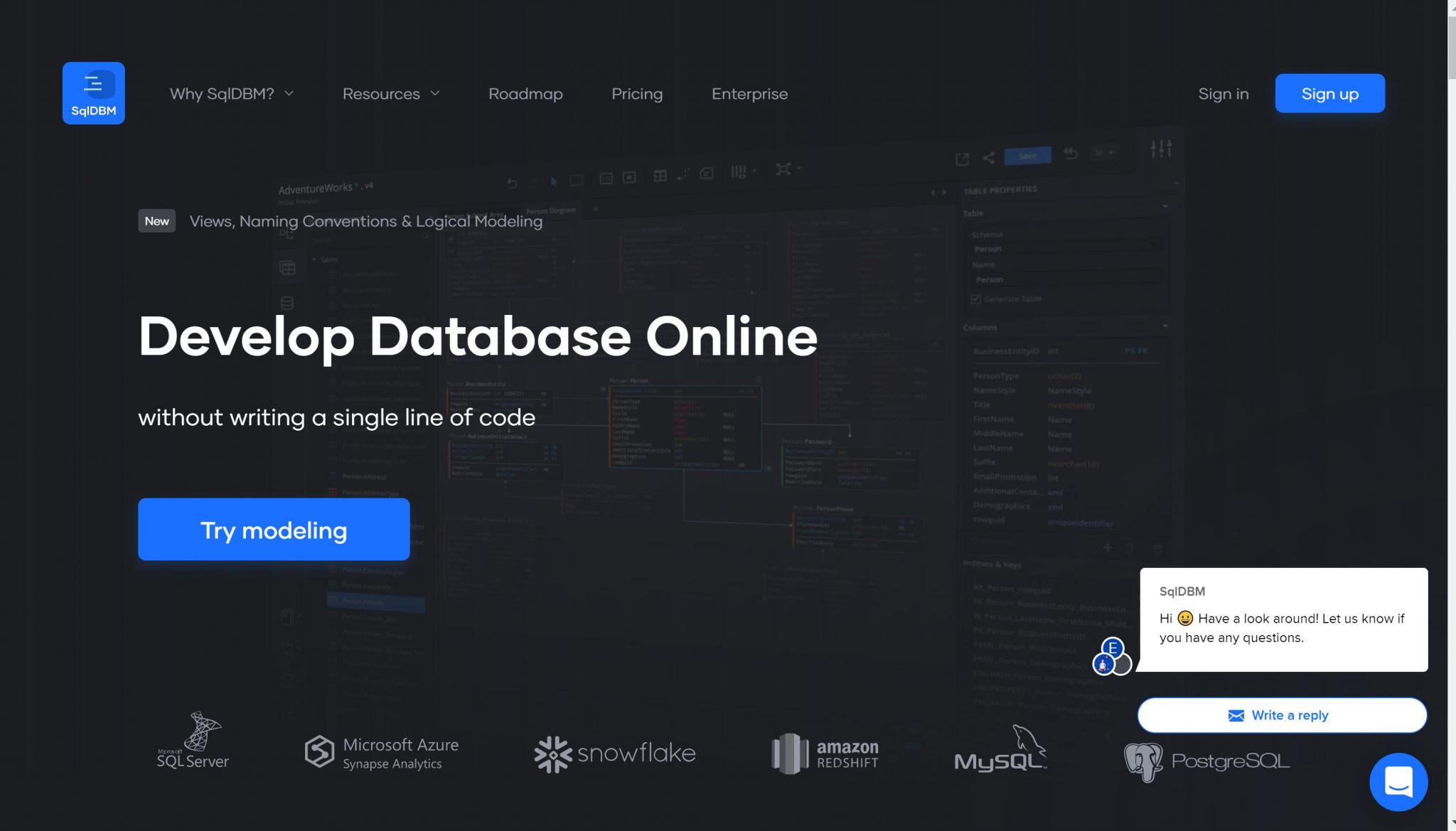 SqlDBM tool is an easy to use open-source data modeling tool. It provides an easy way to design databases on any browser. You don't need any other database engine or database modeling tools or apps for creating the databases. 
Be it large or small businesses, it handles all your databases. Furthermore, users can quickly import the existing database into storage.
Using this software, you can create a physical model or ERD of your database. Adding the databases, relationship charts or graphs is a breeze. Overall, SQL DBM is a great choice as a data modeling tool. 
4) Sparx Systems Enterprise Architect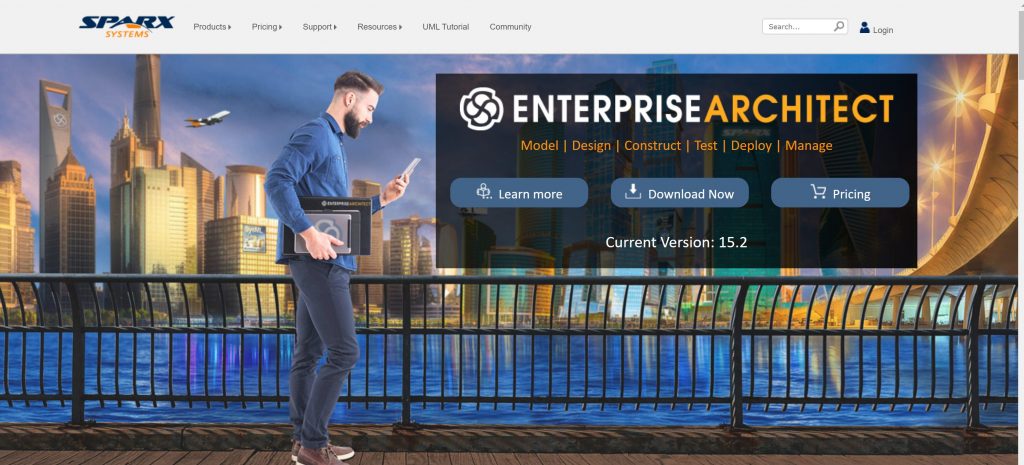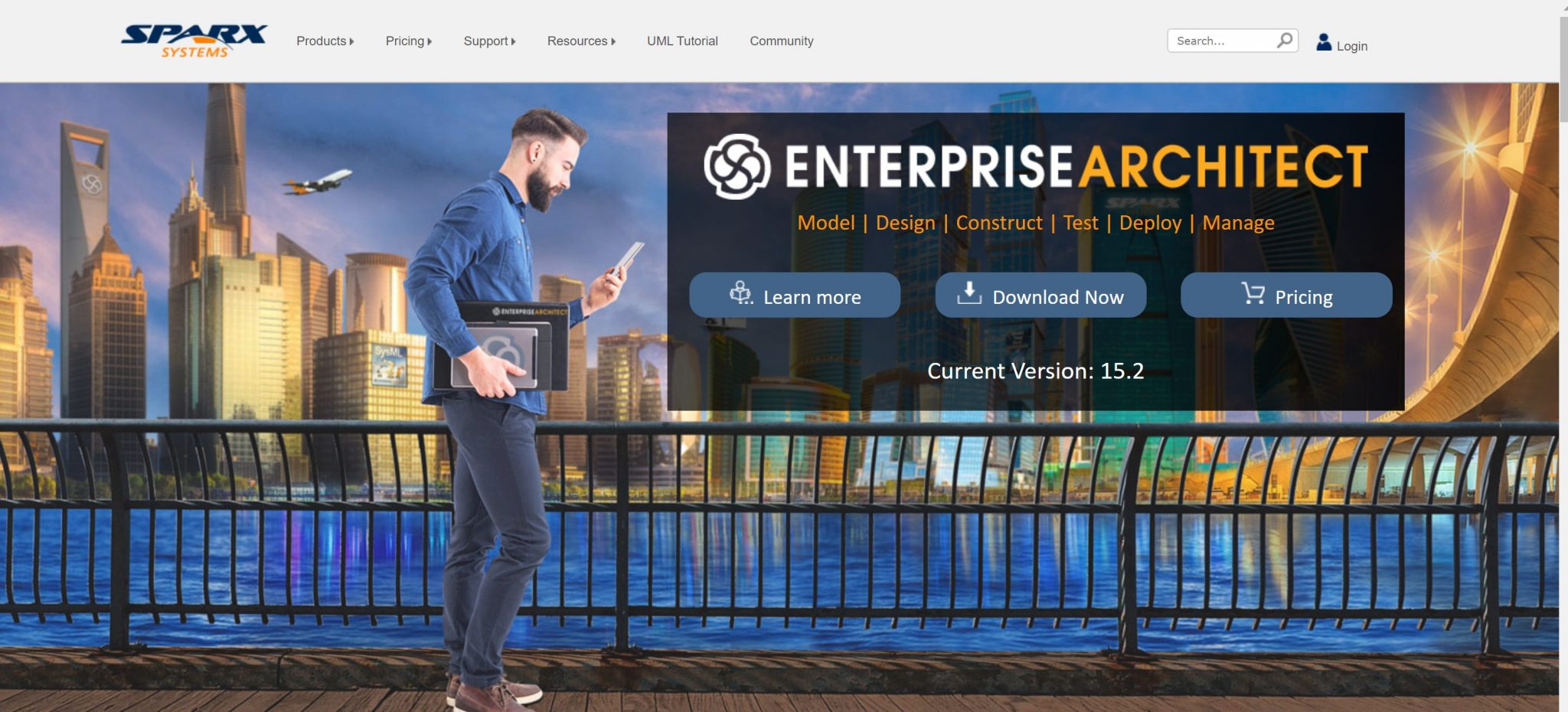 Sparx is a diagram design tool for all sizes of businesses. It offers features such as model documenting, building, and maintaining object-oriented features.
It is one of the best data modeling tools which helps in making effective project management ideas. Sparx is a prominent tool among businesses for creating a model repository. Lastly, it gives an end-to-end traceability feature to trace each data.  
Sparx provides a powerful document generation platform to keep all your documents in place and to maintain easy search criteria.
5) Toad Data Modeler


Toad is an extensive data modeling tool that helps in maximizing productivity.  It uses various features such as automation, intuitive workflows, and built-in expertise for creating models and databases.
Further, there is a code change formula that offers a higher level of security among the users. 
You can access key data instantly for analysis and export it to excel with a single click. Toda gives a feature for rollback transactions that directly help in the transaction log without the need of restoring from backup. 
 It can identify differences with ease by comparing and syncing servers, schemas and data. 
It also has a powerful query tuning capability. With Toad, users would get a free performance health check for enhanced security.
Automated query rewrites and optimization offer high-performance tuning capabilities. 
6) PgModeler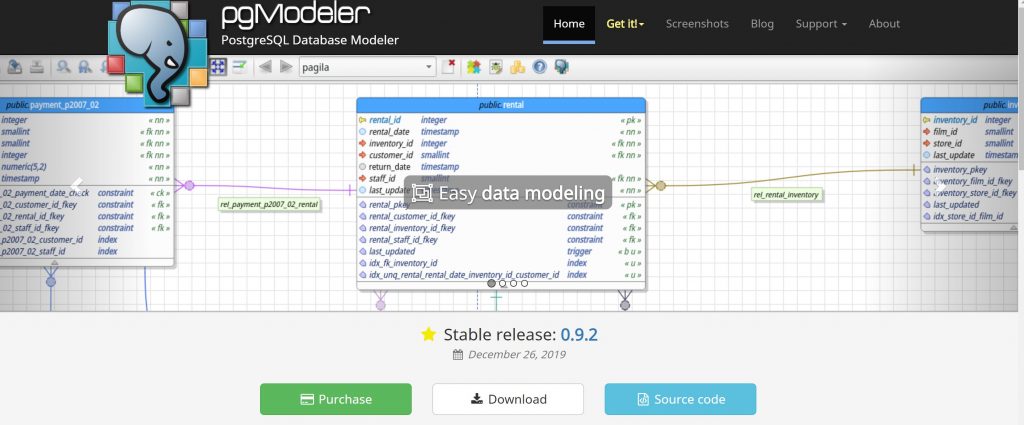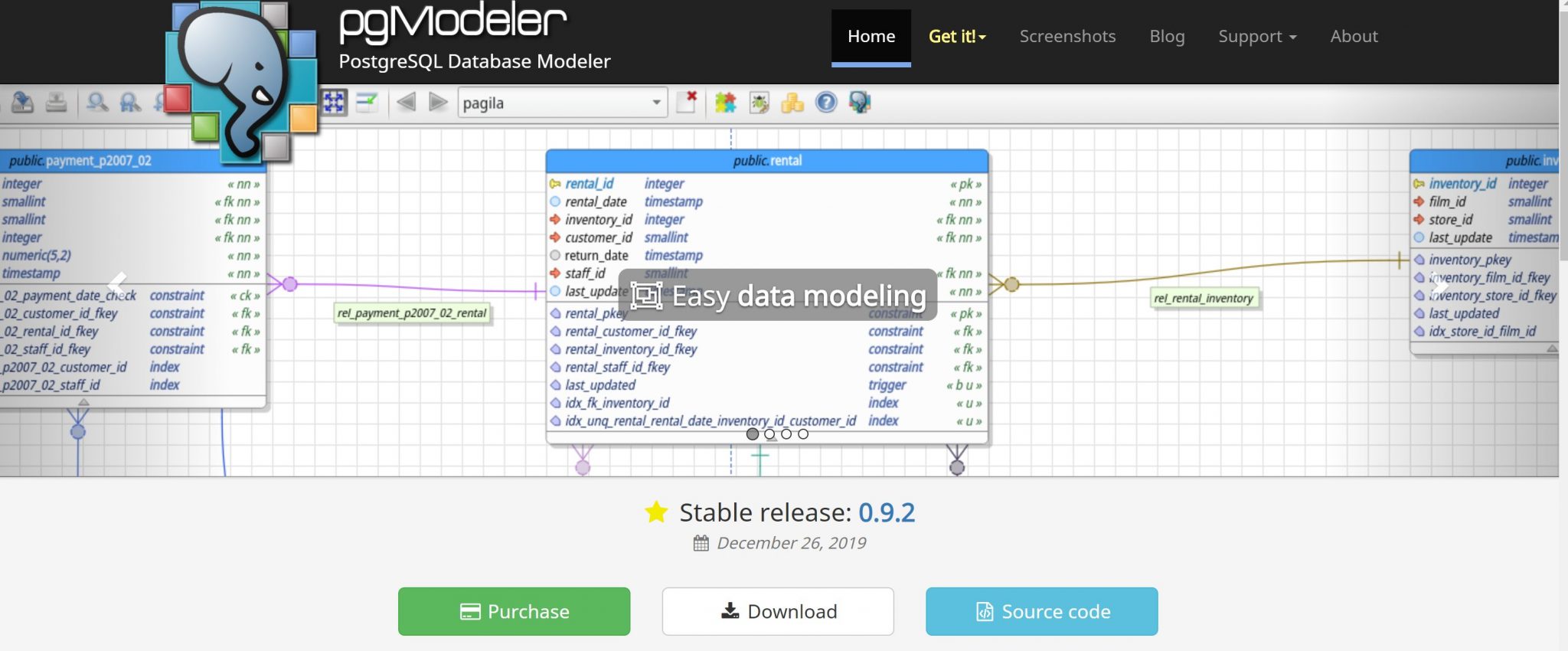 PgModeler is an open-source database modeling tool specifically for PostgreSQL. It comes with a robust interface and enables users to create and edit the database models.
PgModeler uses the filters for geospatial data types and translatable interfaces.
The intuitive feature of PgModeler such as reverse engineering technique lets users create a reliable model using an existing database. 
It automatically generates columns and constraints while formalizing your data. 
If you have lost your previous work, you can restore it without worries. PGModeler hardly creates any error-free database model due to its validation feature. 
The best part about PgModeler is that you can customize its features as per your requirement.
 It synchronizes the model and database using SQL scripts. It helps in reporting models to SQL files, PNG files, or directly to the PostgreSQL server. 
7) DeZign for Databases

Dezign tool visualizes and understands your existing database to create a new database model. It is one of the easiest data modelling tools to start with. m
It provides a platform for developers with robust data modeling tools. With the help of this tool, you can visually create Entity Relationship Diagram (ERD). You can create and analyze large diagrams using  Pan and Zoom windows.
 It supports multiple data modeling techniques which makes this tool quite efficient to use.
8) GenMyModel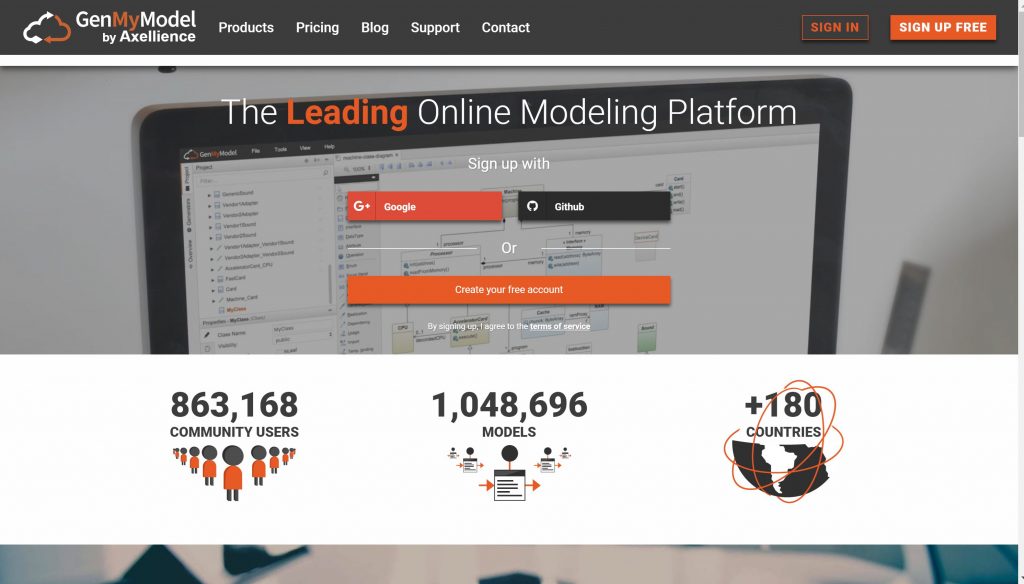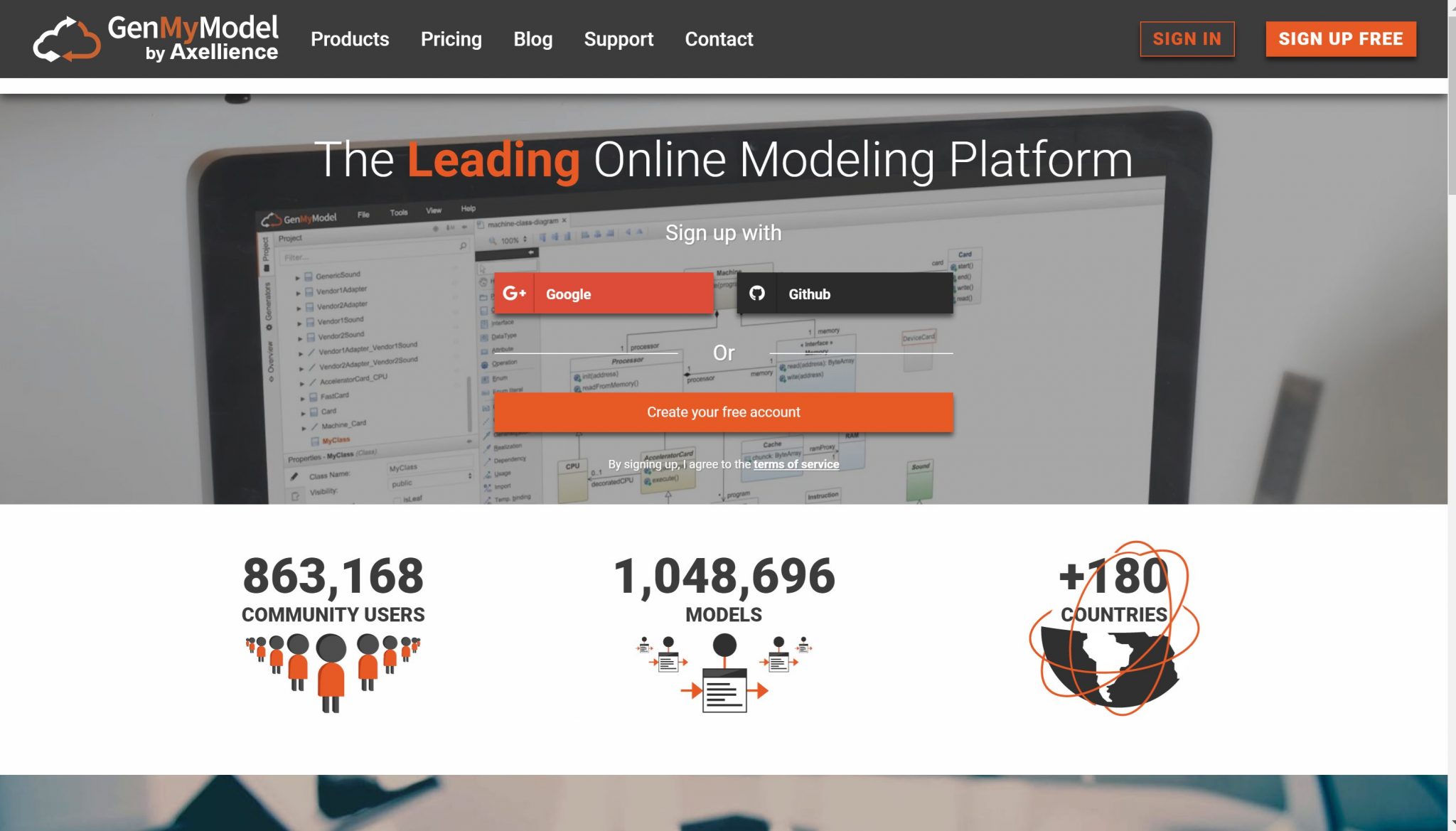 GenMyModel is a top-notch data modeling software that is useful for presentations to management and project stakeholders. 
 It provides support to ArchiMate (architecture modeling language) and BPMN (Business Process Model and Notation) in creating quick model collaborations.
It is a feature-rich database modeling tool and offers a centralized repository for creating simultaneous models. 
It helps by combining desktop modeling tools with its web programs. GenMyModel also gives access management to the users for creating a knowledgeable version of their own. You can import or export your documents in various formats.  
9) Xplenty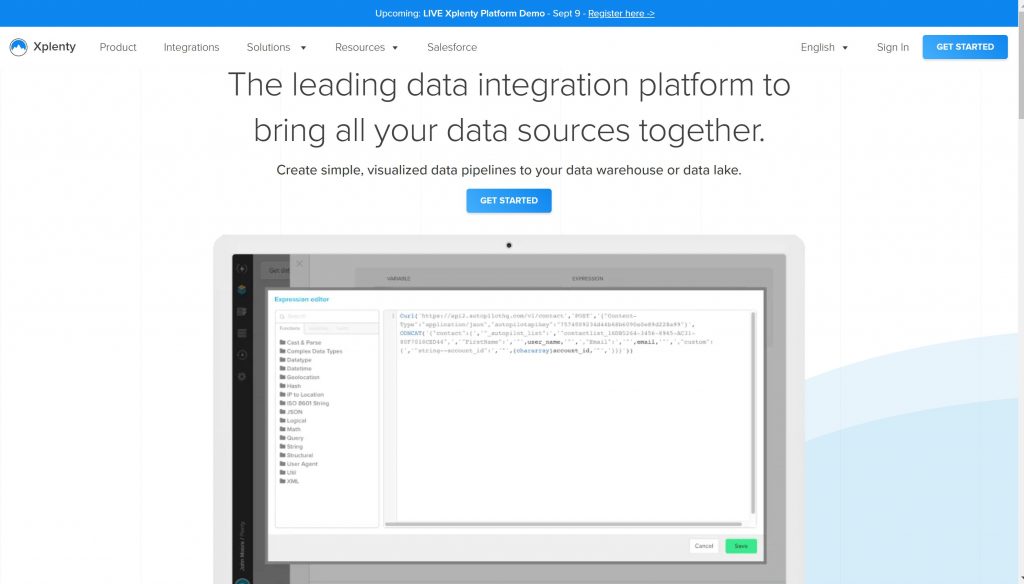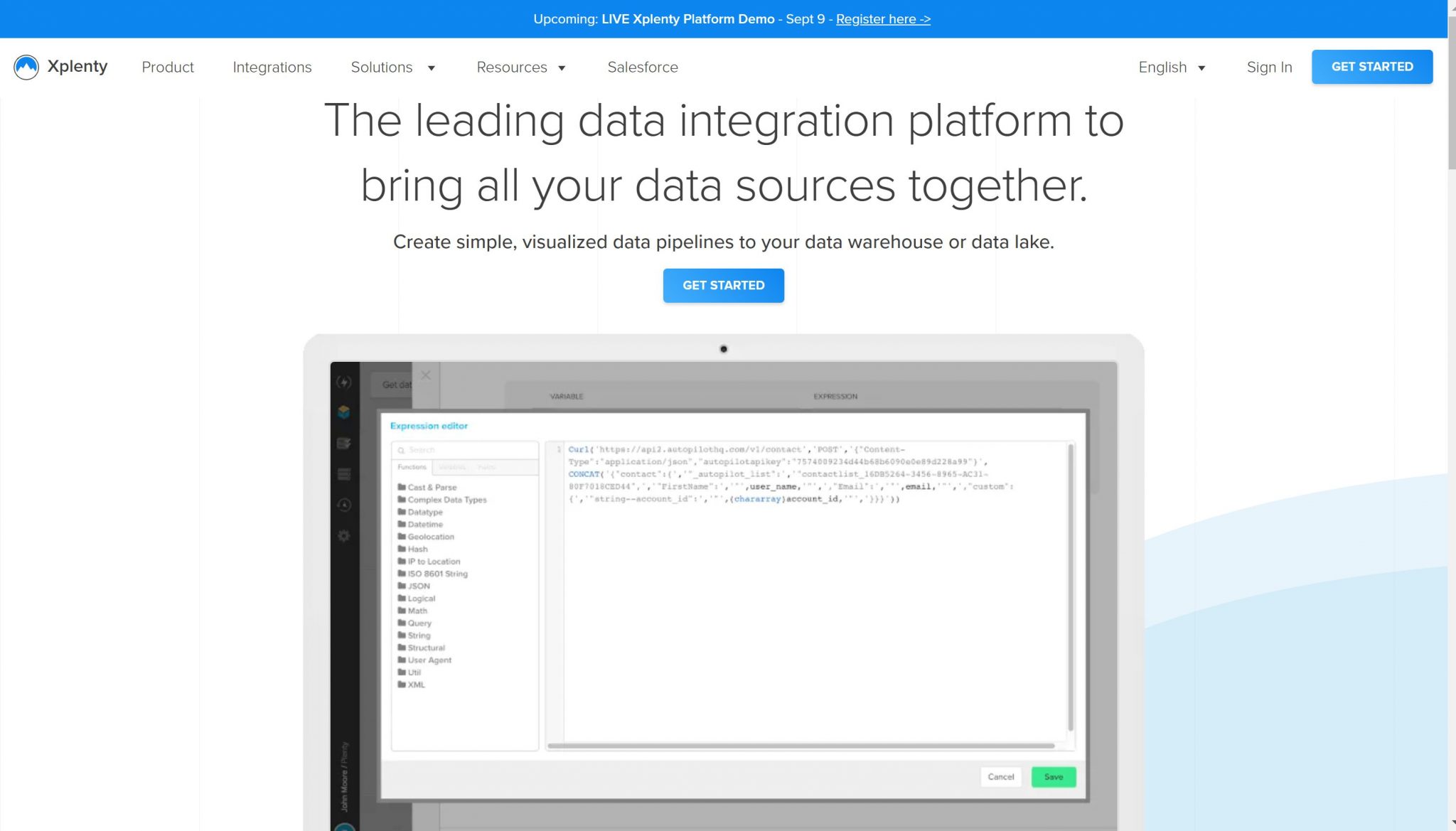 Xplenty is a cloud-based data modeling tool that lets you create quick data pipelines using the data given. This tool is mostly fit for data warehouses. 
Xplenty has vast features for creating and scheduling data pipelines. It also helps to integrate and prepare the data for cloud analytics.   
You can also use important business metrics and track them with live object technology. Also, it a low-code or no-code tool that eases your process for creating pipelines. 
10) Valentina Studio


Valentina Studio is an open-source database modeling tool for creating the administer tools like PostgreSQL,  MariaDB, MySQL and  SQLite completely free.
 With the help of this tool, you can add or remove groups, users or even manage and see live logs, and run diagnostics.
The tool proposes ideas for creating diagrams.
A special feature called Valentia Studio forms that works with your data is a big plus. Valentia Studio manages SQL queries according to the requirement and arranged the database accordingly. 
You can easily diagnose, copy, break, delete or compress the data with Valentia Studio. 
Conclusion
From the above list of Data Modeling Tools, you can easily choose any of them according to your development requirements.
Choosing a Best Data Modeling Tool is purely subjective and it entirely depends on the criteria of your work and your essential requirements for the steps involved in your project execution. It represents data objects, the associations between different data objects, and the rules conceptually.
Most of the tools mentioned above are open-source software. Before choosing the right tool, know your business requirement and the ease of use for each. If you have more tools to recommend, let us know in the comments and we might add up more to the list. 
Quick Links: