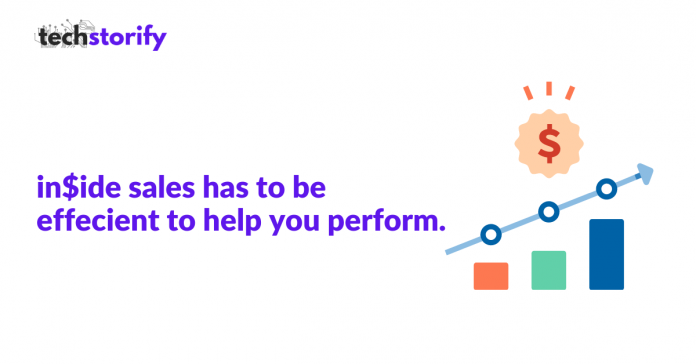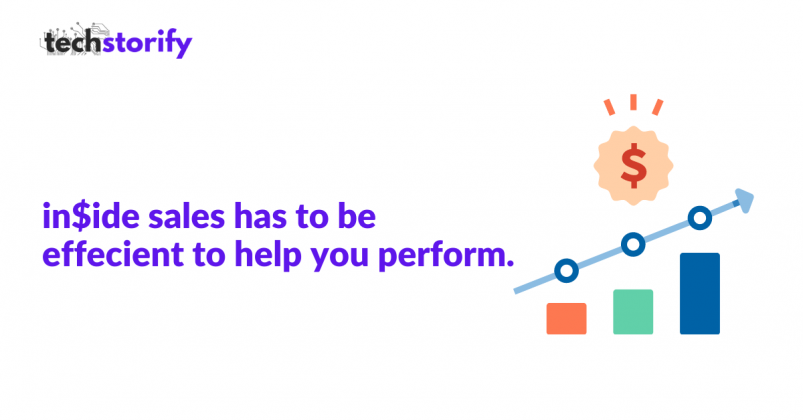 What are inside sales software, and why are they so useful?
Keep calm!
Today we will explore various inside sales software solutions, and also know about their features and uses.
A good sales team requires the right sales enablement software. Using it, sales and marketing teams work together seamlessly to deliver timely, relevant, and on-brand content to prospective buyers.
If we talk about the old way of selling products and services, it involved a lot of face-to-face meetings and travel. Now the time has changed, and companies have changed their way of selling products. A lot of companies are able to cut costs by selling their products remotely via inside sales. To make you more aware of the term inside sales, let's know about it in brief.
What is Inside Sales Software?
Inside sales software refers to the tools that help organizations close deals from inside their office. These software solutions offer a wide range of functionality so that you and your team can perform key tasks efficiently, such as generating leads, managing leads, organizing meetings, etc.
In a more general way, we can say, inside sales describe a sales process in which companies are primarily selling remotely, rather than traveling in-person to see customers.
It is one of the most popular sales models as buyers are become more comfortable purchasing and collaborating remotely. The sales can be made either via phone, email or on a website.
Inside sales rely on technology to engage and understand customer behaviour to sell better and faster.
Now the question arises which inside sales tracking software, you need to have to work efficiently?
What are we waiting for? Let's have a detailed overview of Inside Sales Software with their features.
List of Best Inside Sales Software
1 – CrankWheel
CrankWheel is the best tool for inside sales. Be it a software or platform solutions, this inside sales software allows you to showcase your products effectively.
It's a no download, no-hassle screen sharing solution that manages all the features of Inside sales companies.
With this software, organizations can engage their potential customers. Once you start using this tool, you'll notice a significant increase in sales without spending too much on complicated tools.
The application is simple to use. The sales team can get started right away without extensive training.
CrankWheel is basically a screen sharing tool that enables sales team to schedule a meeting or add another viewer to an ongoing call.
Also, you can provide a guided, hands-on trial run even when your viewer is using a mobile device.
Features:
Instant screen sharing
Remote control access
Quick demos
Personal branding
Resricted sharing
Quick Integration with CrankWheel API
Usage reports
2 – Freshsales
This inside sales tracking software is a sales CRM solution by Freshworks. Freshsales has a simple and effective graphical user interface. This software is made for high-velocity sales teams with lead management, contact management, sales management, deal management, and e-mail management.
The solution comes with powerful features, including AI-based lead scoring, visual deal pipeline, and intelligent workflow automation. Freshsales offers businesses everything they need to manage their sales in a hassle-free package.
Many big companies such as Dyson, Best Western Hotels & Resorts, Purdue University, and WallyPark use Freshsales to manage their sales process effortlessly.
Features:
Email tracking
One click to call
In-depth sales analytics
Manage deals
Schedule tasks and appointments
Contact management
Deals Pipeline
Identification of the best leads
Track what users do on your website and product with activity tracking
Create notes and voice notes
3 – LiveCall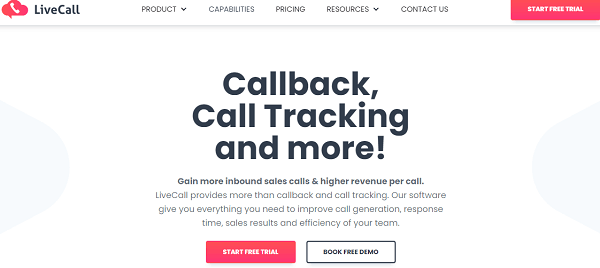 LiveCall increases the number of incoming sales calls. It's a Free Lead Generation & Callback Software that enables you to boost the number of inbound sales calls and with people, who are currently visiting your website.
What this inside sales software does is when a customer clicks on the widget and enters his phone number, it automatically calls your sales manager and the customer at a selected time & date and connects them to a single line.
It also offers Data Management, Call List Management, Lead Capture, Call Recording, Lead Scoring in one place. Using this sales solution, a company can gain more inbound sales calls & higher revenue per call – via Widget, Forms, Lead Ads, Chatbot, mails, SMS and more.
Features:
Call recording
Call routing
Auto-dialing
Lead capture
Lead scoring
Call tracking
Data management
Caller identification
Campaign Management
Lead distribution
Dashboard
Integrate LiveCall callback with Facebook Lead Ads
4 – Bitrix24

Bitrix24 offers a vast assortment of features and customizable options to your business. This free inside sales platform comes with so many excellent tools, including call centre, lead management, lead distribution, email marketing, quotes, invoices, sales funnel, sales reports, among others.
Additionally, you get social networking tools, project management, CRM, document management, calendars, team management, phone management, and HR controls.
It also comes with a mobile solution that works on your smartphone or tablet, whether it's Android, iPhone, or iPad.
Features:
Lead to Deal CRM
Inside sales team management
Mobile sales management
Inbound & Outbound calls management
Tasks, projects, documents
File sharing and versioning
Sales funnel
Workflow
Time management
5 – Lusha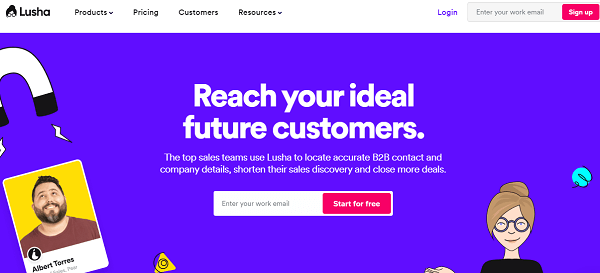 Lusha helps sales and marketing professionals boost their campaigns, improve their revenue, and drive business growth.
It provides the easiest way to find email addresses & phone numbers of your prospective clients from anywhere on the web, with just one click. So, there is no need to talk to a third party, and there is an assurance that the response is faster.
Lusha services are being employed by thousands of sales marketing professionals as well as recruiters around the world. Sales teams use Lusha for getting personal contact details—email addresses and phone numbers—of prospects from their social media profiles.
Features:
Data import
Email and phone number finder
Call list management
Enhance marketing campaigns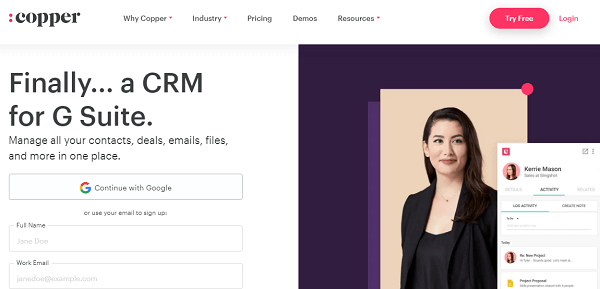 Copper is the best inside sales tracking software. Its highly visual, well-designed sales pipeline that lets you manage leads throughout the qualification process.
This software is designed for companies that love G Suite and use solutions such as Gmail, Google Calendar, and Google Sheets.
It offers users a complete view of the customers. With the help of this sales software, an organization can increase its lead generation and sales, boosting revenue and productivity overall.
Copper is easy to use. It can easily be learned and optimized by anyone who uses email.
Features:
Email integration
Opportunity management
Lead tracking
Multiple pipelines
Email templates
Automated actions
Sales Intelligence
Collaboration
Connect with hundreds of applications
Sales analytics and reporting
Security
7 – SalesLoft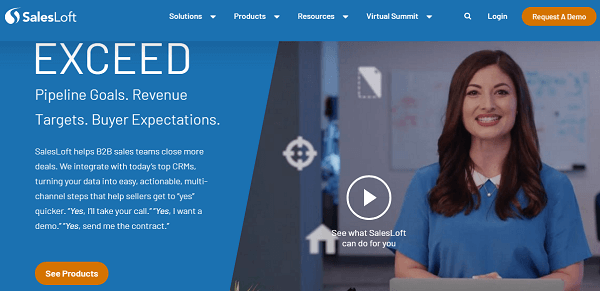 SalesLoft is another name in the list of the top inside sales software. It's a customer engagement platform for organizations that want to engage customers in both pre-sales and after-sales stages on the same platform.
The software provides the sales team with the ability to build, share, and execute on their pattern of sales steps across email, phone, and social.
Additionally, users can build a workflow that enables the sales department of the business to increase lead generation and sales, boosting their productivity and efficiency.
Features:
Integrate seamlessly with the top CRMs, like Salesforce and Microsoft Dynamics, and other
One-click dialing
Pre-recorded voicemail
Call list management
Call recording
Sales email
Engage customer through email, phone, direct or social
Capture and transcribe all calls and meetings
Analytics and reporting
8 – ExecVision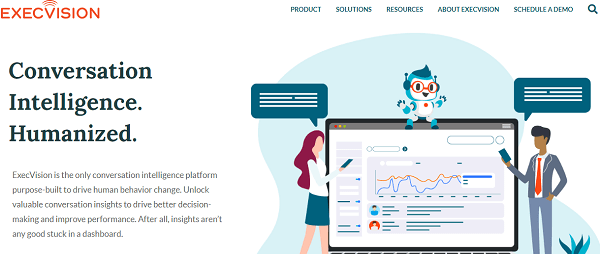 ExecVision is the conversation intelligence platform that helps organizations train their sales teams and monitor performance.
Business uses the artificial-intelligence-based transcription functionality to record calls, gather valuable insights and query call data based on keywords, sentiment and calls stages.
This unique sales solution analyses conversations, whether it is positive or negative and gives insight into the performances.
ExecVision can be used for call analysis, coaching, A/B Testing, growth hacking, and many other purposes.
Features:
Sales coaching
Pipeline reviews
Post-call coaching
Marketing messaging
Ingests, analyzes, and transcribes voice and web conference interactions
Performance dashboard
Automatically detects and flags keywords
Self-Service Support
9 – FunnelFLARE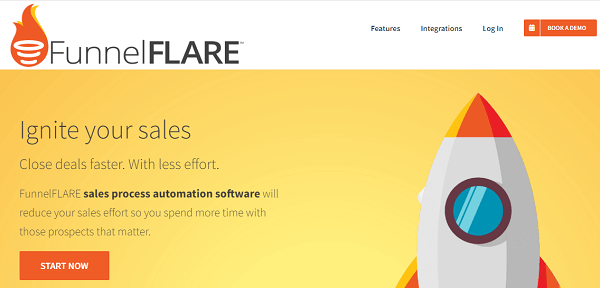 Our next pick is FunnelFLARE. This inside sales tracking software focused on Multi-channel sales cadences and follow-ups.
It helps salespeople work more efficiently and also reduces the effort of typical sales tasks: Logging calls, sending emails, booking appointments.
Using FunnelFLARE, team members can record client interactions by exporting and storing call transcription data to integrated CRM systems.
Additionally, it has integrations with services like Salesforce, Zoho, Pipedrive, Microsoft Dynamics, and more. Sales professionals can also monitor the status of their sales pipeline by tracking the number of opened emails, link clicks, and page visits.
Features:
Great interface for dialling faster and logging the calls
Voicemail Drop
Call completion email and SMS templates
Native Gmail and Outlook integration
Bulk send emails
Automatically send SMS and Email reminders
Prospect insights
Appointment scheduling
10 – Outplay
Outplay is another best inside sales software solution that offers multi modes of communication like Phone Dialer and Web chat.
The software offers multi-channel tools to engage your customers via Email, Phone, Text/SMS, LinkedIn or Twitter. It also integrates with Salesforce, Zapier, Pipedrive, and more.
Outplay is the best sales outreach platform that's optimized to help sales teams be efficient and book more meetings.
Features:
Auto import prospects
Multichannel communication
Worldwide calling
Chat with your prospects when they visit your website
Book meetings instantly
Productivity tools
Email tracking
High-speed task execution
11 – Chorus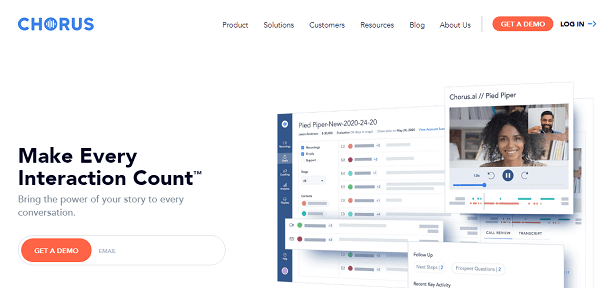 Chorus is a conversation intelligence platform that is designed to capture and record every sales call and customer-facing meeting to analyze and provide insights.
The tool records and transcribes audio and video calls in real-time. Using this feature, sales teams can improve their performance by reviewing specific calls for training and discussion purposes.
It also enables easy collaboration and integrates with Salesforce Enterprise and leading online meeting and sales engagement platforms.
Chorus is a good inside sales software solution that helps teams to become more customer-centric, data-driven, and maintain alignment across the organization.
Features:
Call recording
Auto-Dialing
Dashboard
Performance management
Sales coaching
Learning plans
Proactive alerts for deal risks
All customer interactions in one place: Meetings, Call, and Emails
Shared visibility across team members
12 – Mixmax
Mixmax is a great sales engagement solution specifically designed for Gmail/G Suite users. One of the best features of Mixmax that attracts many businesses is the ability to embed interactive widgets within emails.
Focused on finding efficiency in repetitive email tasks, Mixmax allows reps to see who viewed each email and when, schedule meetings right from messages, schedule messages to send later, and add templated messages with one click.
The tool is best suited for sales & operations teams, entrepreneurs, recruiting, and management to enhance productivity by automating the email engagement process and track email insights.
Features:
Share your calendar
Schedule email sequences
Book meetings in one click
Email and workflow automation
Create engagement alerts on email
Security
Boost reply rates with interactive content
13 – Outreach

This inside sales tracking software is built to increase your sales engagement. It is an intuitive sales automation platform that helps sales teams set up email campaigns & touchpoints based upon any number of criteria that they choose.
The application provides lead generators, sales representatives, and sales managers an account-based sales communication solution for them to secure prospects and identify and increase sales opportunities.
Above all, Outreach facilitates account-based Sales to teams that sell big-ticket products and services over a longer cycle.
Features:
Intelligence and insights to optimize customer engagement
Secure and reliable
Cross-team collaboration
Education services and training
Increase Productivity
Drive More Pipeline
14 – Groove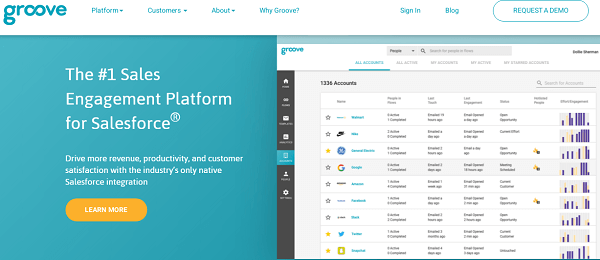 Our next pick is Groove, an excellent sales engagement platform focused on tracking and email automation. The software is designed for inbound and outbound sales teams, including sales representatives, sales operations, and sales leaders. It helps sales teams to track results, communicate with accounts, and drive revenue. The sales teams boost revenues by making their processes more efficient and effective in identifying, closing and renewing accounts.
Moreover, it has interactive visualizations of Sales engagement data in the forms of heat maps and charts.
Groove's partnership with Salesforce is one of the advantages that most of us can't ignore. The integration between the two systems saves your time and money in transferring information and analyzing important data.
Features:
Manage campaigns effectively
Sales automation
Account-based engagement
Auto-call logging
Leverage sales insights
Advanced search
Follow-up communications
Email scheduling
Built-in dialer
Two-way Salesforce integration
Calendar sync
15 – Apollo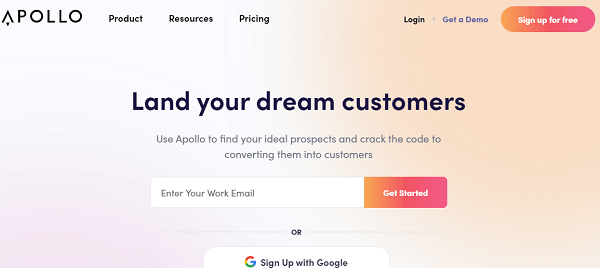 Apollo is another excellent sales engagement and inside sales software solution that covers all prospecting and engagement features in one package.
It helps businesses find prospects, verify emails, manage lead scoring, and establish communication via email or phone.
With its project and contact management solution, it allows users to prioritize tasks, organize projects, and keep the team on the same page.
Features:
Prospect searcher
Data management
Milestones
Project management
Create call recordings
Use pre-designed call transcriptions.
Integrate with several third-party solutions, such as LinkedIn, Salesforce, Gmail, HubSpot, and more
Final Words
Most inside sales software offer free trials and in-depth product demos to give you a product experience.
You are capable enough to identify which tools make sense for you and your organization. Choose the one that fulfills your business needs and let us know how it boosted your sales results.