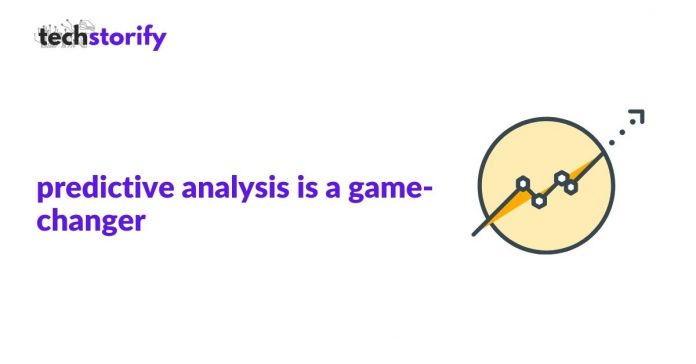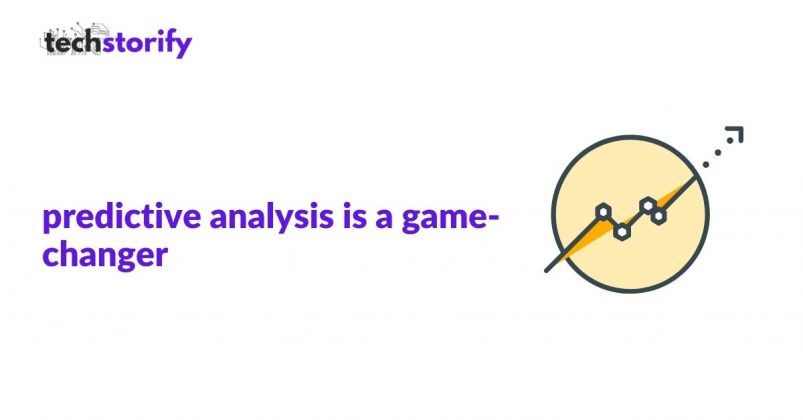 An ideal predictive analytics software will allow you to visualize future outcomes beforehand. The best predictive analytics software vendor will clearly define the needed details to adapt predictive analytics solutions ahead of time to provide you with the best solutions and best results.
Predictive analytics software is data-intensive oriented. It solely works on the input data fed in the software. Once the data is found, it is then cleaned and gathered as predictive analytics software needs a strong foundation to work efficiently. 
Some of the examples are Rapid miner, Domo, Sisence, analytics, etc. Predictive analytics tools are needed to make genuine contributions to the overall business model and to make required future decisions timely by identifying patterns leading to meaningful insights.
A step working of a Predictive Analytics Software-
1. Define Goals
2. Collect Data
3. Analyse
4. Data Modelling
5. Deploy
6. Monitor
What Does Predictive Analytics Tool Do?
A Best predictive analytics tool will tell you/ predict for you the things enlisted below-
– It will predict your suppliers that will likely not deliver raw material on time.
– It will map out the list of B2B customers with default payment
– If the collected and gathered data is accurate
– If the tests are statistically significant
– It will explain the risks of deploying the predictive analytics model etc.
Here, we have shared the best Predictive analytics software tools that you must try for your business and data visualizations.
Best Predictive Analytics Software
1. DOMO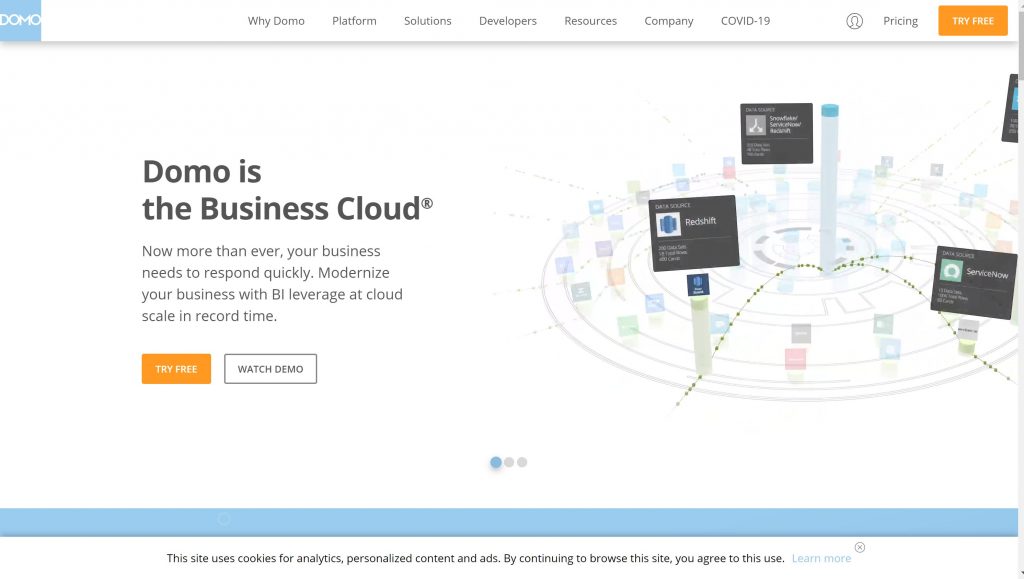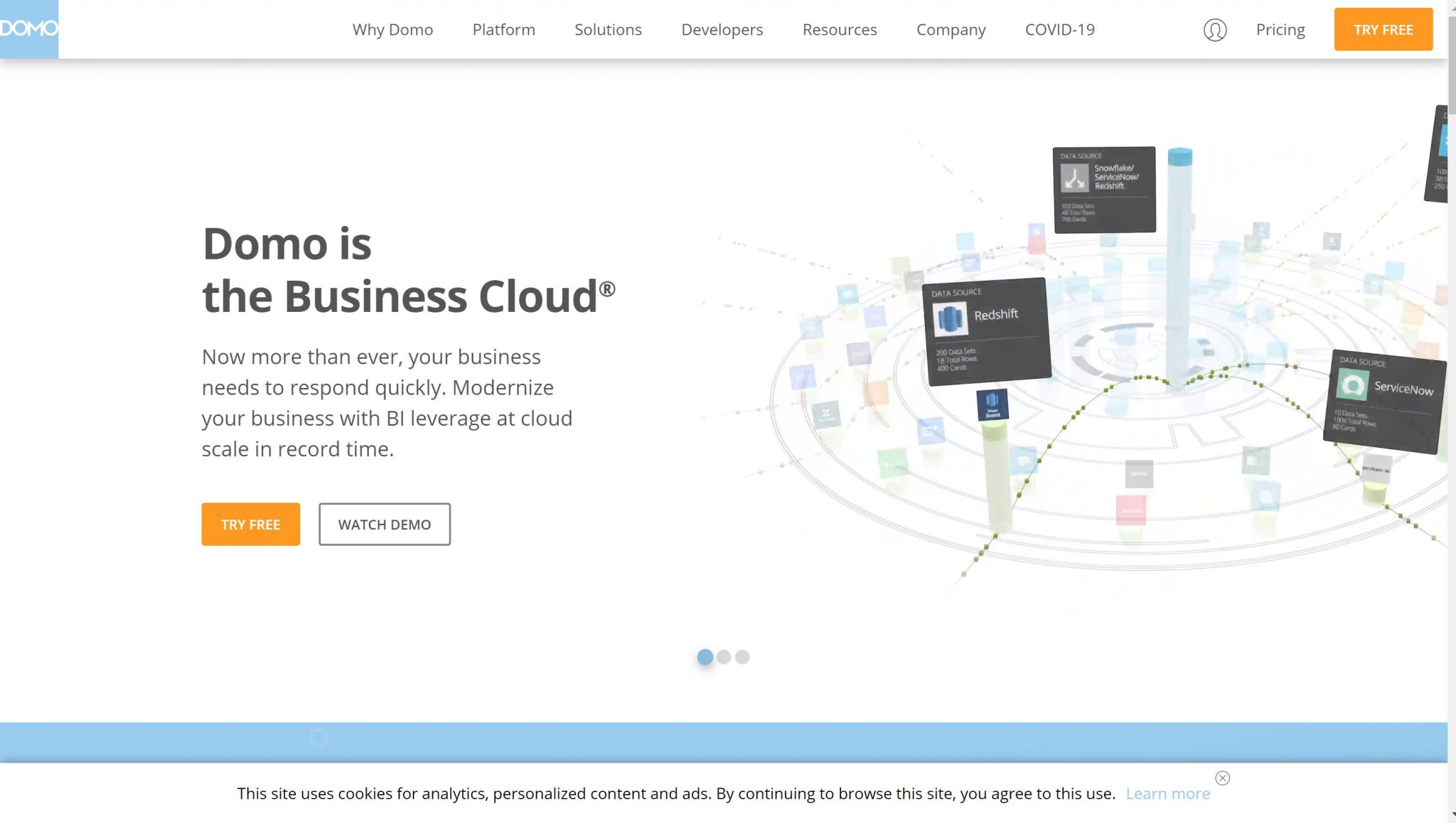 Domo specializes in Data visualization and business intelligence.
Domo, topping the BI software charts, is a cloud Predictive Analysis software. It is a perfect predictive analysis tool for any size organization. Domo speeds up the B- critical processes that can take weeks to accomplish without any predictive analysis software.
It works at an unbelievable scale and helps a company's team organize through its amazing connections and comprehensive data visualization power. Domo is powerful, versatile, and user friendly.
Domo's benefit includes tracking business indicators in real-time and displaying them on customizable, single dashboards, over 500+ connectors across fiancé, marketing and sales, operations etc.
Features-
Advanced analytics

Data visualization

Big data services

Dashboards

Scorecards

Graphs and charts
2.

Sisense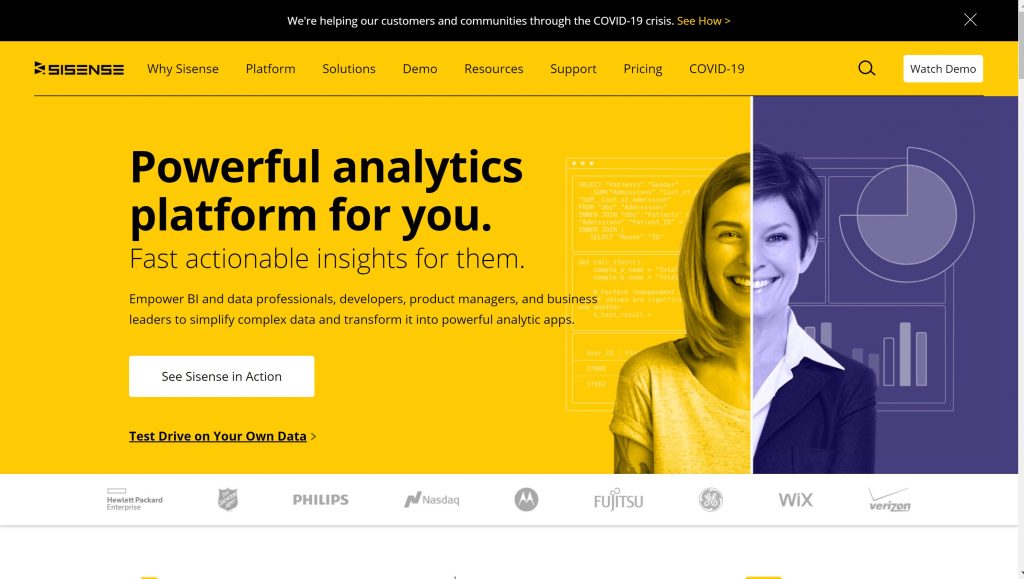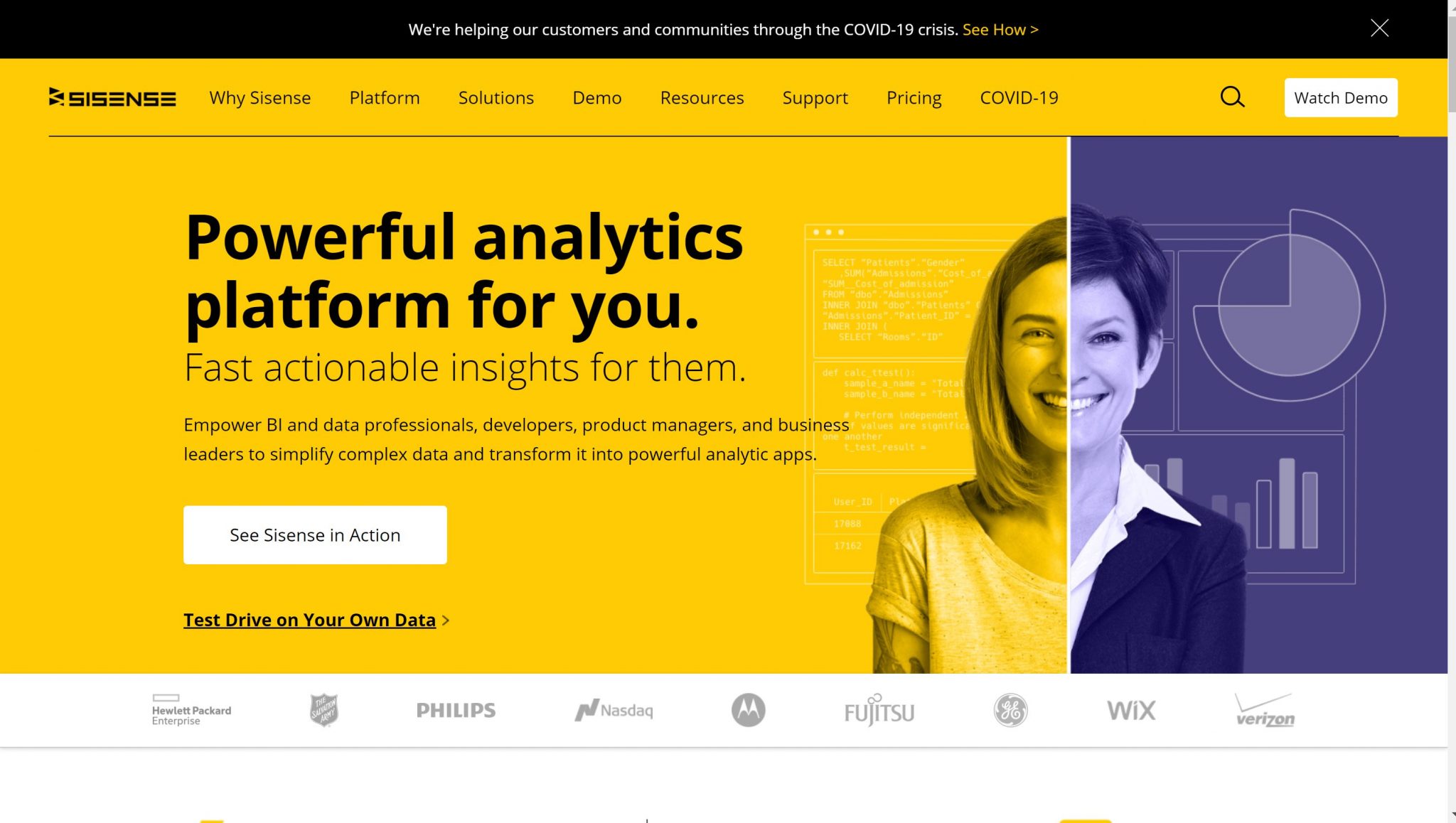 Sisense allows a business to club data from different sources and combines them into a single database. Along with the known predictive analysis tool is a highly used BI tool too.
Sisense will allow your business to have refinements such as availability of dashboards and scorecards, transforming and loading, data warehousing, etc. This predictive analytics tool will share a variety of dashboards, data through maps, KPIs, charts, scatter plots, and more. Sisense has an amazing feature of sharing analyses with users, both that work for the organizations and users outside the organization. 
Sisense can be deployed over the cloud as a SaaS application.
 Feature–
Drag and drop dashboard

Charts and Graphs

Business intelligence

Analytics/ reporting

Data source integrations
3.

RapidMiner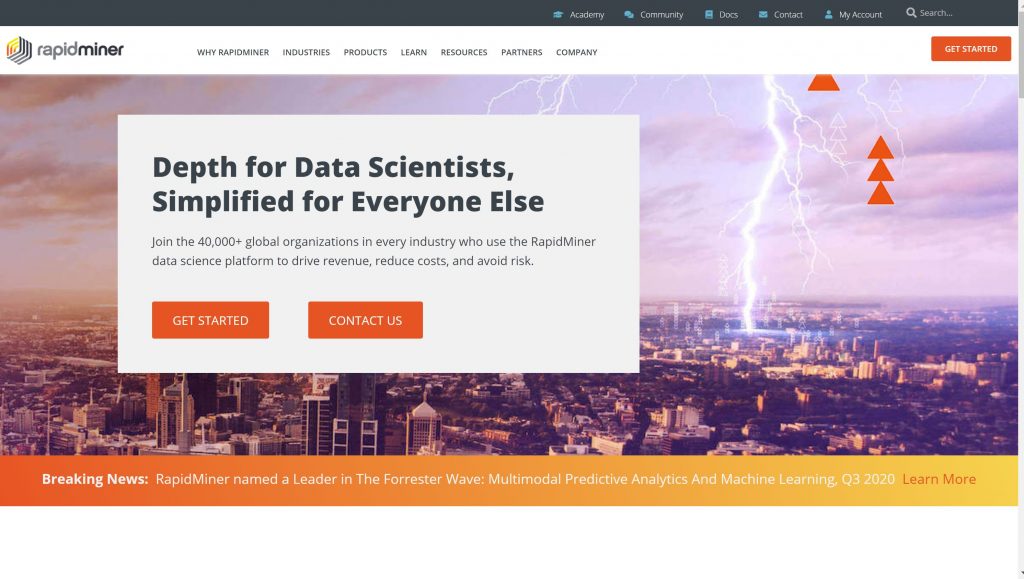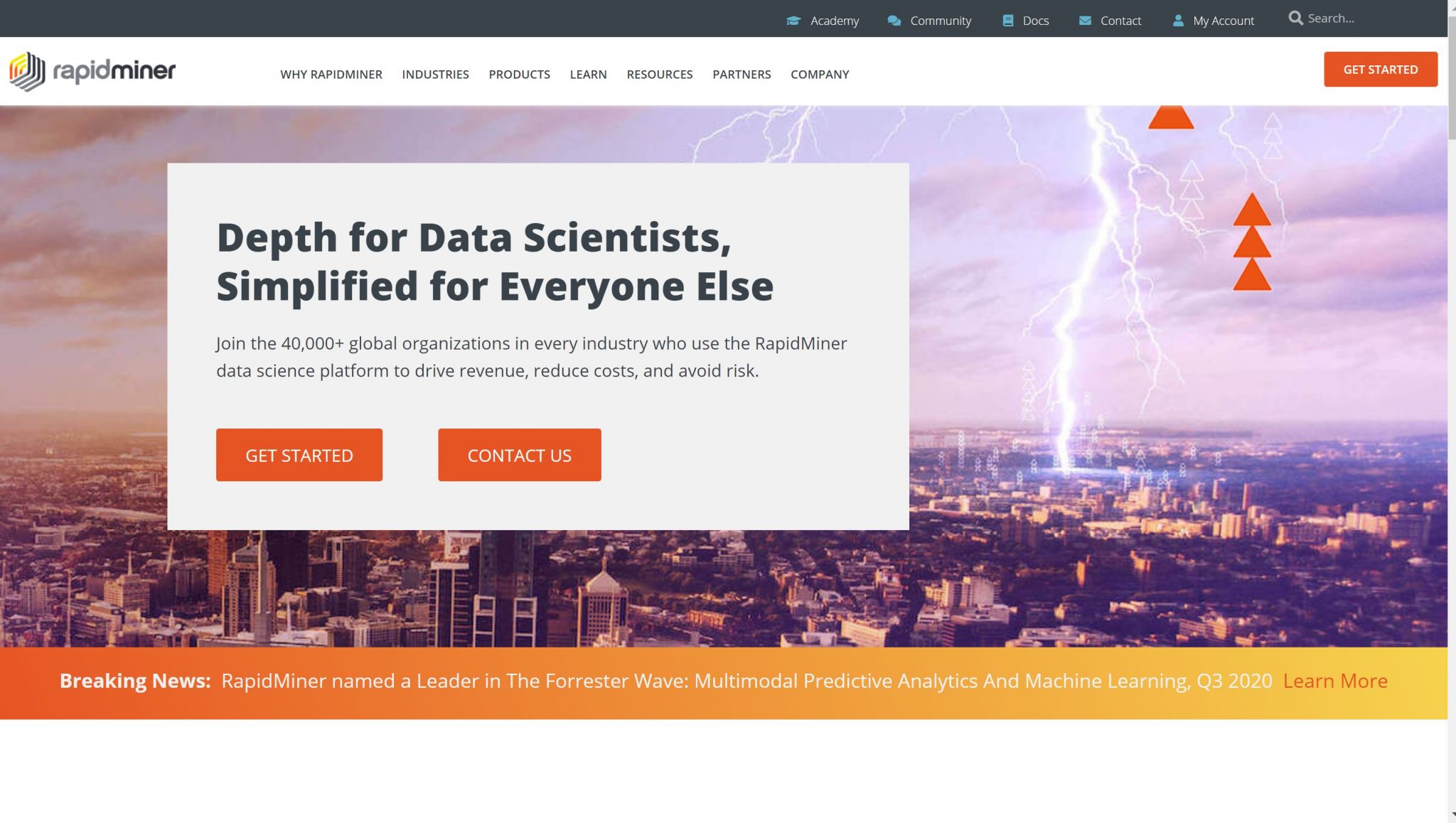 Rapidminer is another cloud-based and on-premise data analysis solution. RapidMiner strictly helps large organizations to access, load, and analyze structured and unstructured data.
RapidMiner is a free predictive analytics software that comes with a machine learning library that enables the developers to create and quickly deploy the predictive models.
This predictive analytics vendor helps a user identify hardships such as correlations, missing value, process automation, and models that validate the collected data.  
Features-
Data Visualization

Excellent Workflow components

Pre-built data connectivity

Machine learning
4.

SAP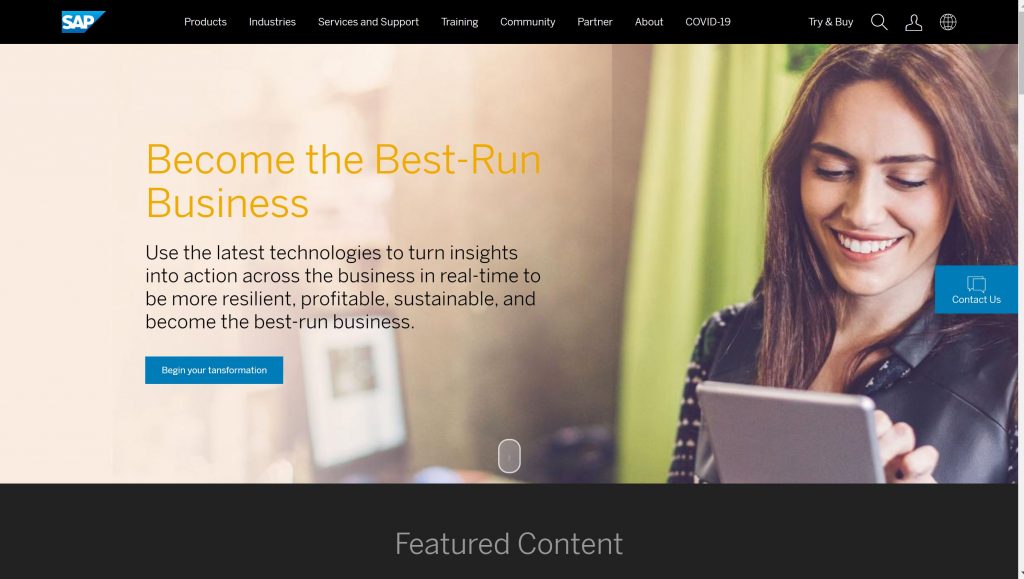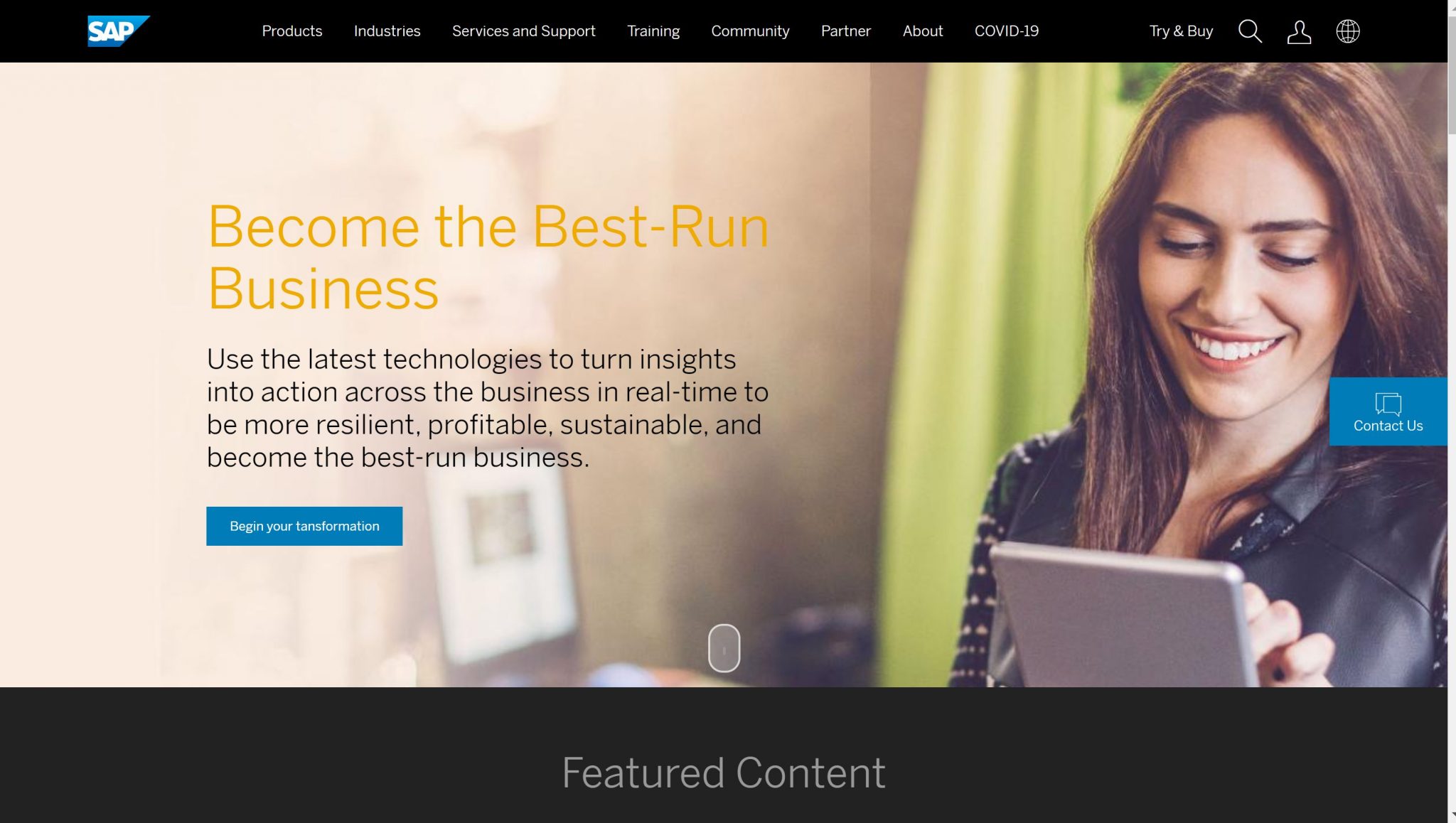 SAP predictive analytics software provides a broad range of BI and analytics tools with specialities of analytics, reporting, and dashboards with real-time analytics.
It has enriching BusinessObjects dashboards that allow SAS users to personalize drag–and–drop functionality and interactive gauges, widgets, and charts for reporting analytics. It is available for both on-prem and cloud as SaaS implementation versions.
Features-
Custom reporting

Budgeting and forecasting

Dashboards

Integrations

Good performance and reliability
5. Anaconda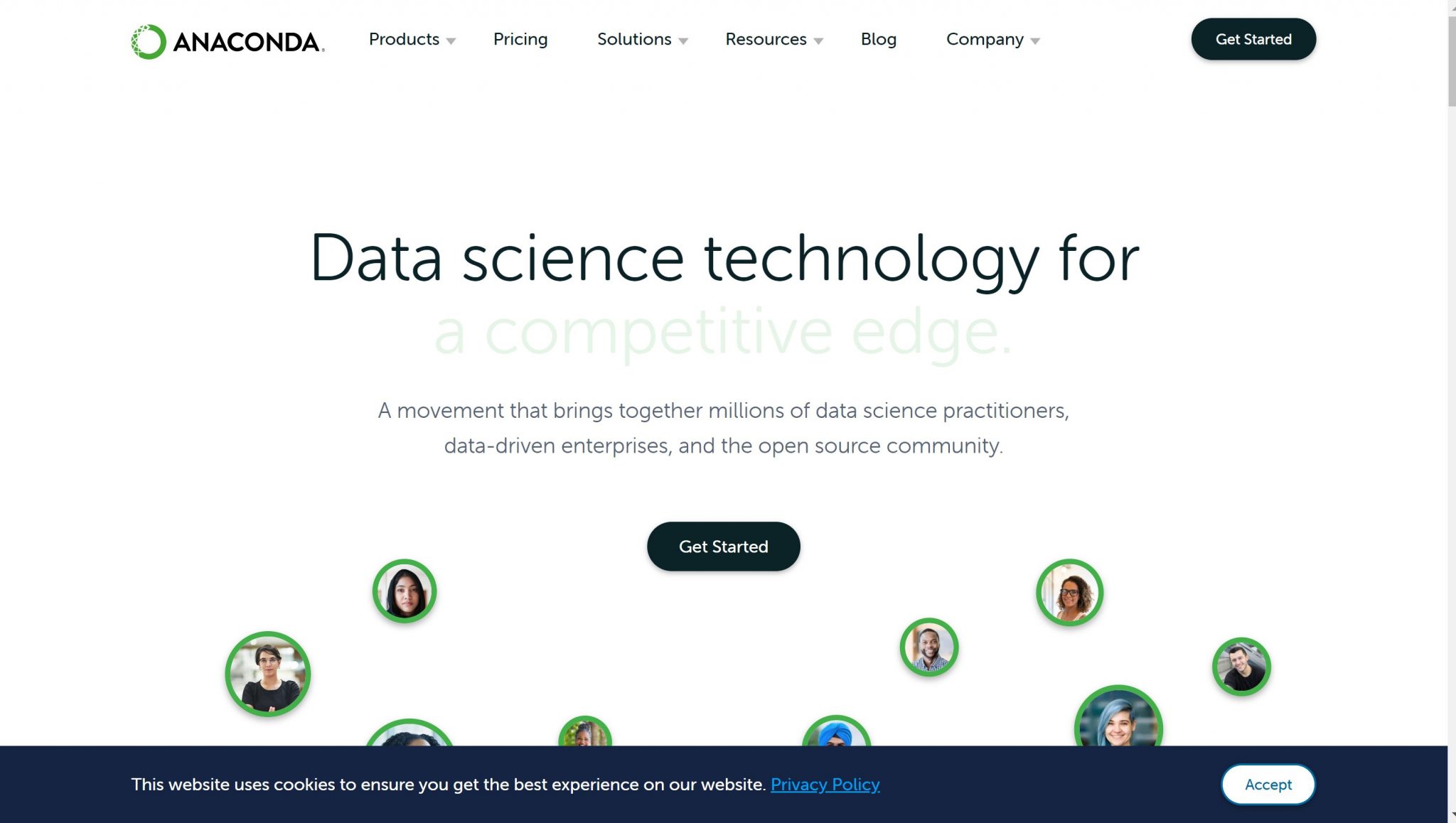 Anaconda, a free predictive analytics tool, is an open data science platform powered by Python.
Anaconda predictive analytics tool has 720+ packages that can easily be installed on any system. It works with the most popular Python, R & Scala packages for statistics, data mining, machine learning, simulations and optimizations, Text & NLP, graphing and networking etc.
This predictive analytics software will connect all your data sources to pump out the most valuable data. IT is an open-source distribution analytics platform with a vast array of compilers and tools for every developer. It is easy enough for non-developers too.
Features-
Analytics workflow

High performance than other tools

Gives advanced Analytics

High-performance distribution
6. SAS Advanced Analytics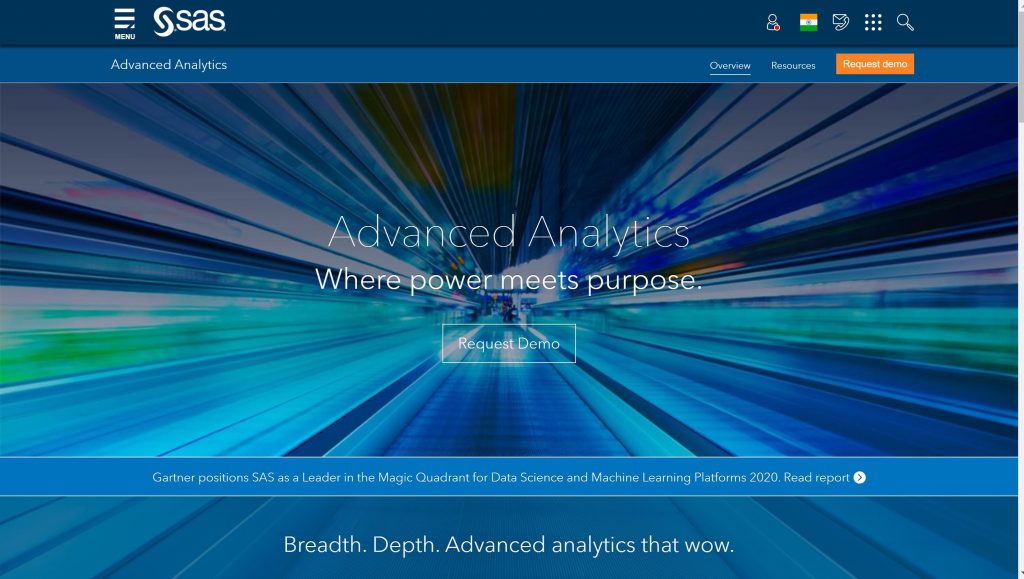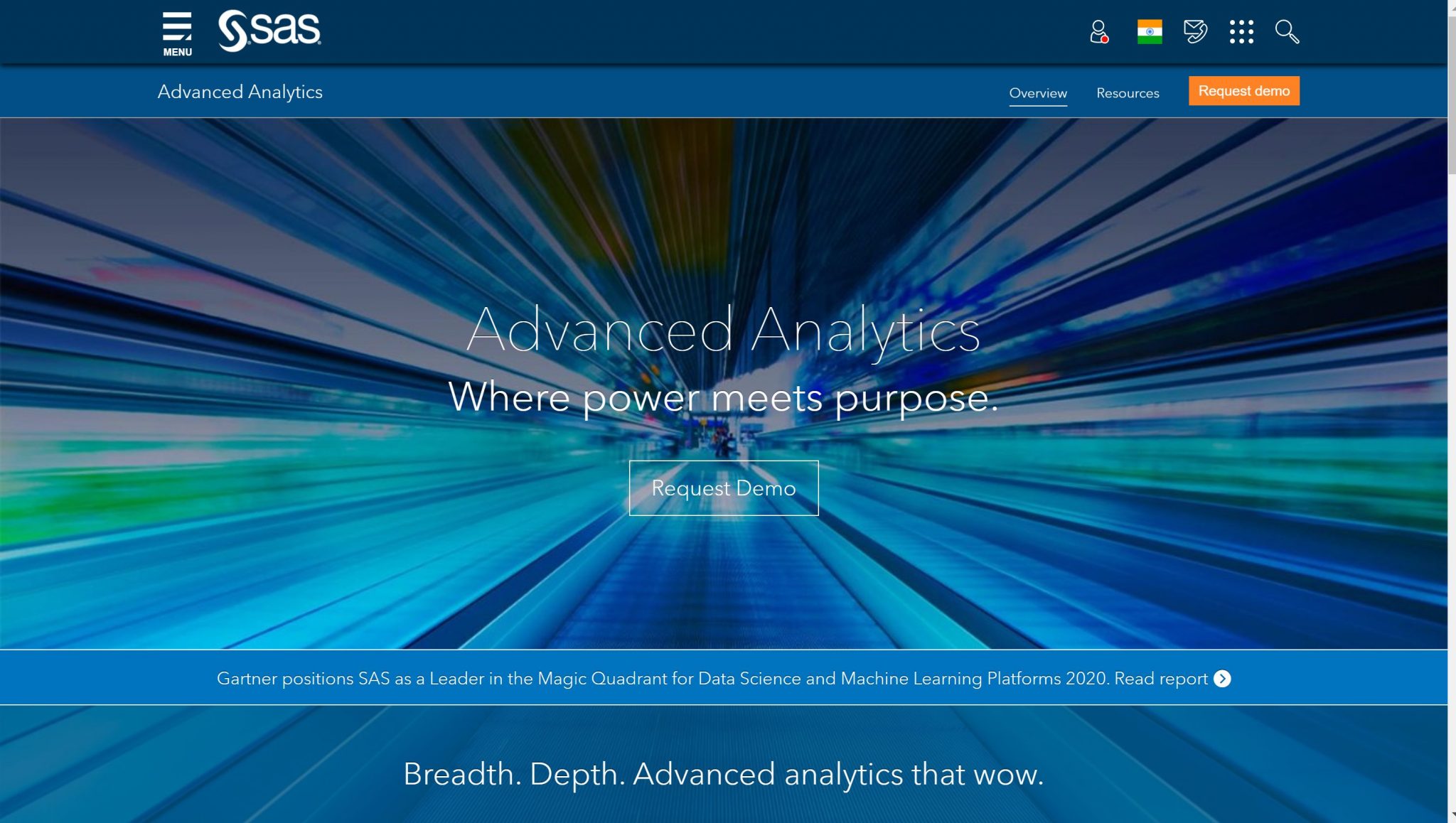 One of the largest independent vendors in the BI marketplace, SAS visual Analytics is available on-prem or in the cloud.
SAS predictive analytics software allows users to explore highlighted key relationships, outliers, and clusters.
SAS is one of the best Analytics software that has made its name due to its advanced analytics regarding being made as a BI intelligent platform. It also allows users to navigate between on-prem cloud data stores and deployments easily. SAS offers an integrated and flexible presentation layer for the full breadth of SAS analytics capabilities.
Features-
Advanced analytics

Visual data recovery

Microservices architecture

Big data services

Graphs and charts
7.

Tableau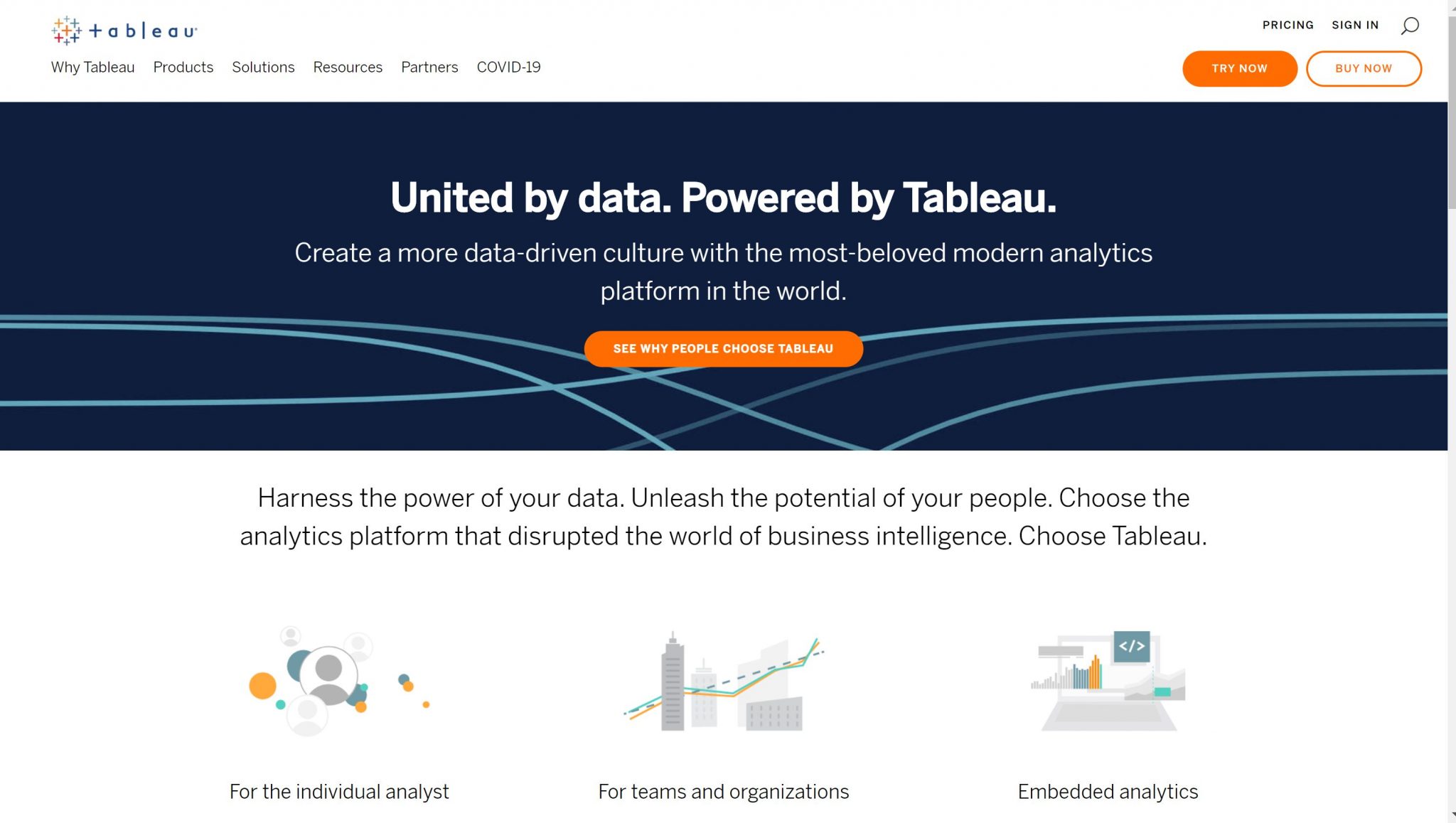 Known for its flexible end and intuitive visual interface, Tableau predictive analytics tool is a powerful tool if you require advanced analytics and predictive modeling. Tableau handles sophisticated analytics projects in a fraction of time.
This predictive analytics solution will quickly modify calculations and will test different scenarios using its flexible front end and powerful input capabilities.
It possesses several native modeling capabilities, such as trending and forecasting. These will help you quickly add a trend line or forecast data to different model groups with a single click.
Features
Collaboration and sharing

Segment and cohort analysis

Advanced visualizations

Advanced analytics

R integration
8.

I

BM SPSS Modeller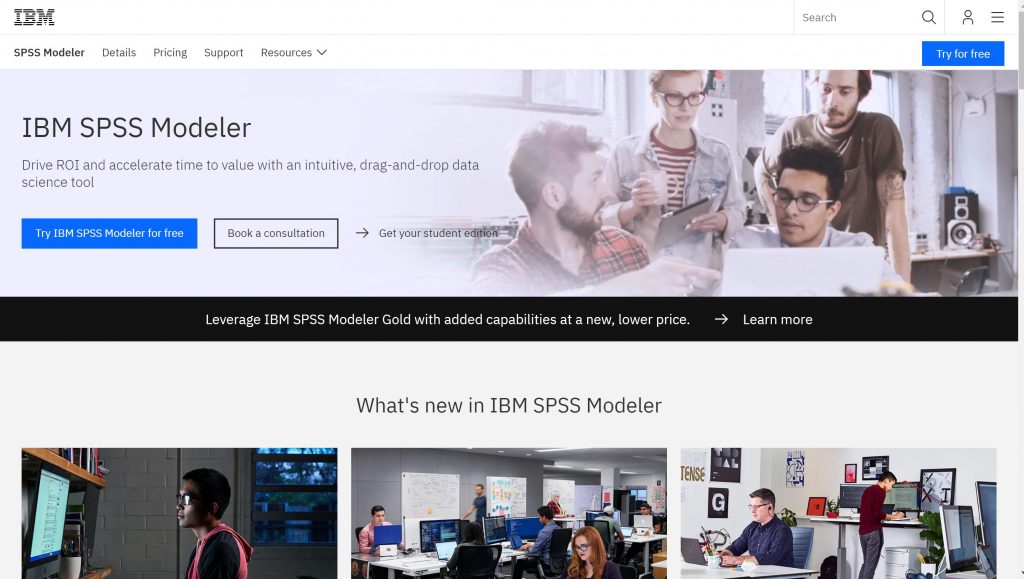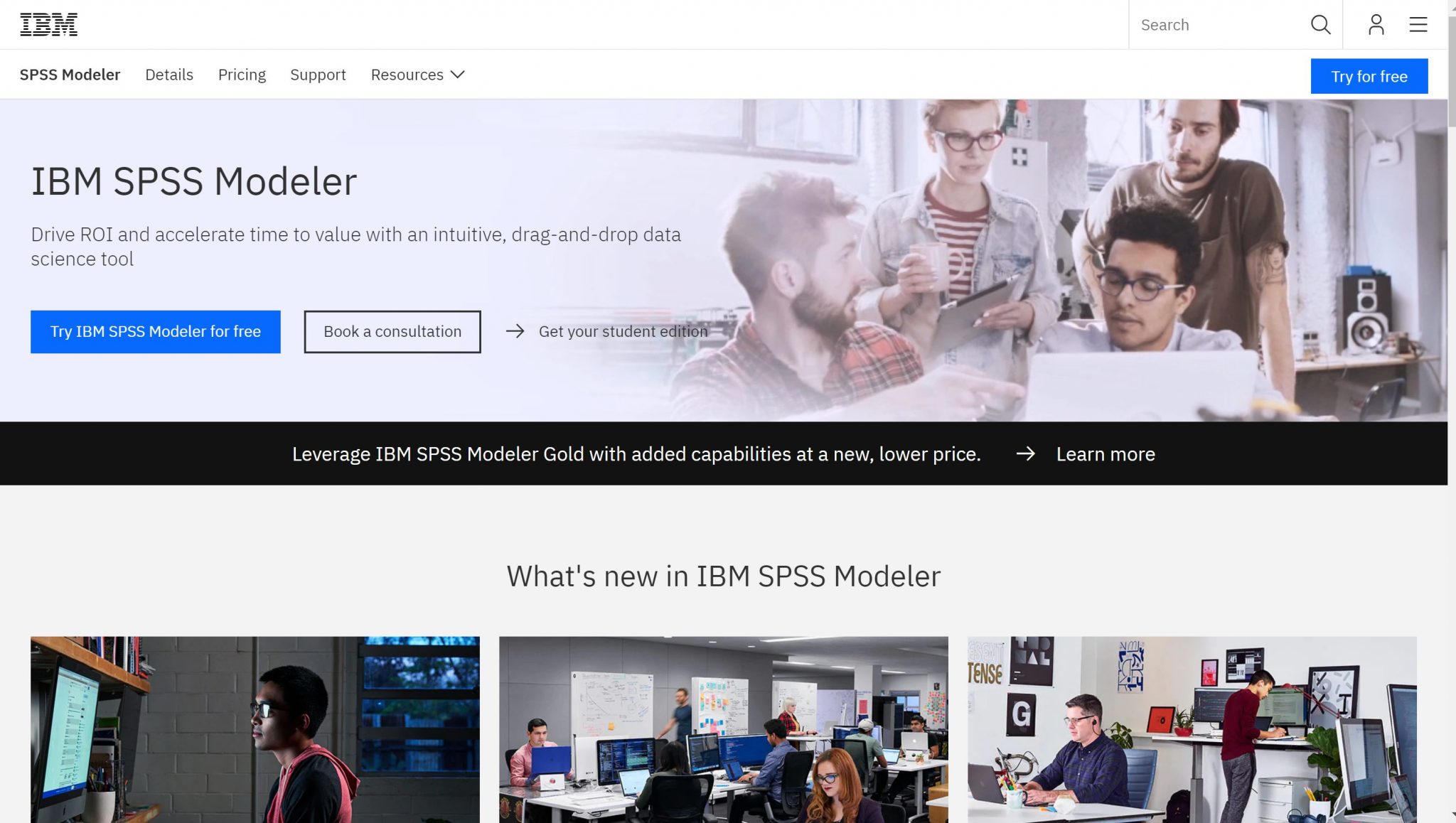 A powerful predictive analytics software platform, IBM SPSS Modeler is a data mining and text analytics software by IBM. SPSS is used for complex statistical data analysis and was developed for its main feature, statistical analysis.
This predictive Analytics software deploys insights into the business process extremely easy. It has open-source statistical software tools. 
SPSS modeler automatically converts data onto ideal formats for the most predictive modeling. SPSS modeler can easily read data from files, spreadsheets, major relational databases etc.
Features-
Automated software modeling

Data preparation capabilities

Access to structured and unstructured data

Automatic data preparations

Powerful graphics engine
9.

 

Orange Data mining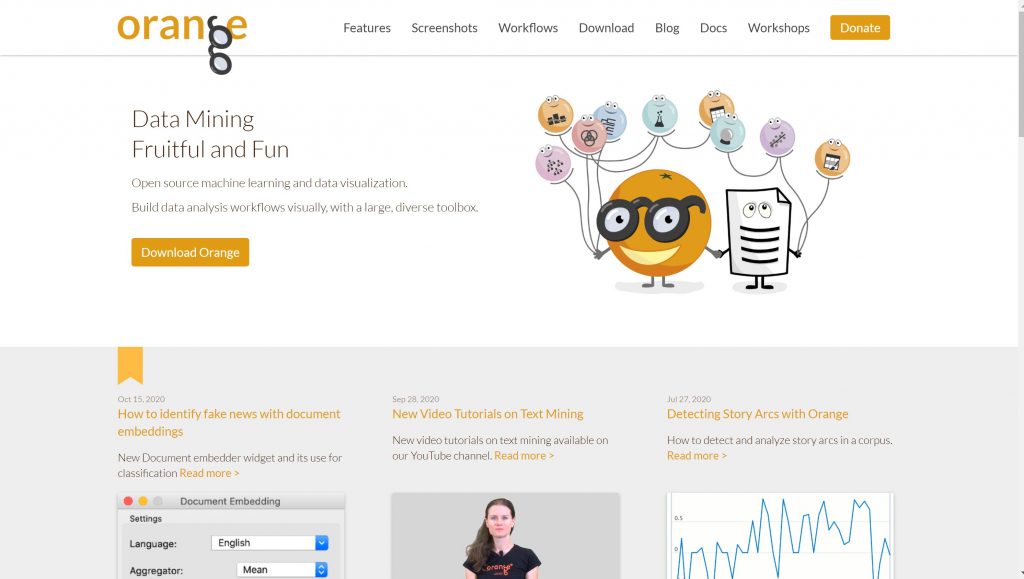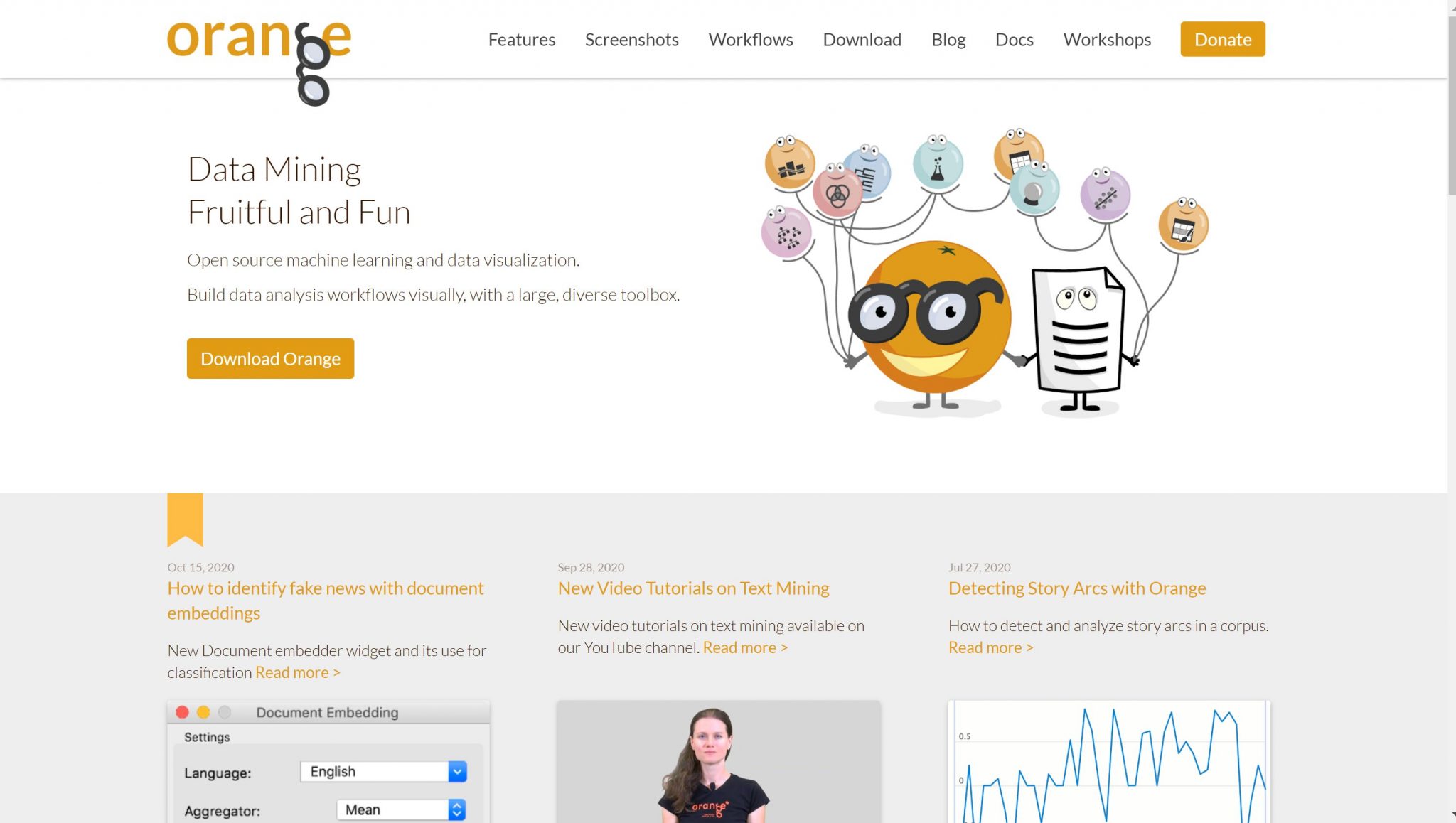 Orange is an open-source data visualization and machine learning solution that provides visual programming to construct interactive data analysis workflows. It is designed for all size businesses. 
Orange data mining and predictive analytics tools will help you manage data mining, pre-processing, predictive modeling, feature scoring and more. Orange offers a free trial.
It comes with beautiful templates to make your reports more visually pleasing. Over 18 years, Orange is widely known for big data analytics and data visualization tools.
Orange serves well for the front-end of ML as compared to some of the other GUI tools available in the marketplace. This predictive analytic tool is very extensible as it adds a manifold of analytics through its rich plug-in library.
Features-
Analytics/ reporting

Custom dashboards

Simulation models

Visual discovery
10.

Microsoft R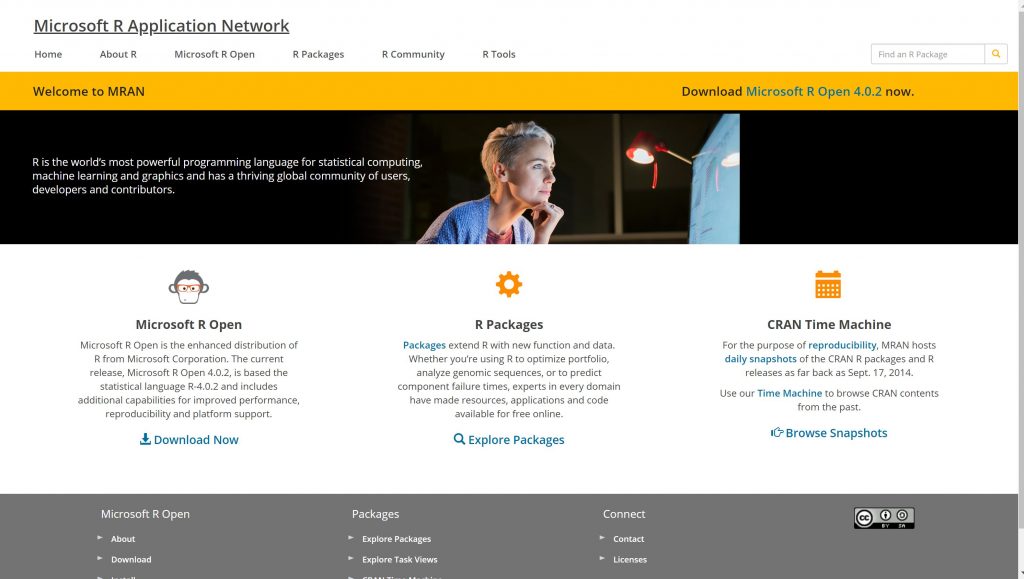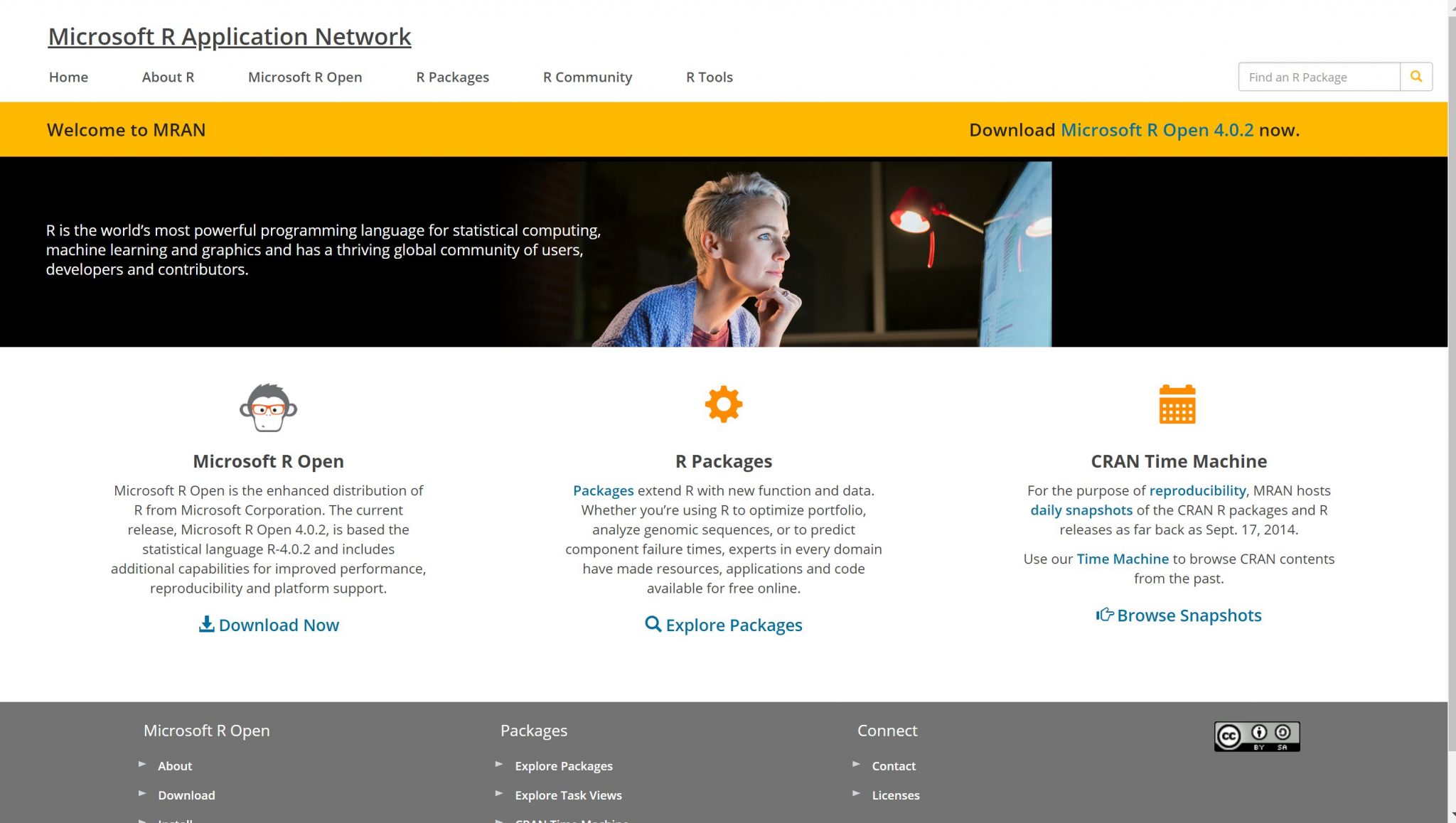 Microsoft R is a product family that includes Microsoft R Server, Microsoft R client, Microsoft R open and SQL Server R Services. For a data predictive analytics tool, the Microsoft R server is used.
Microsoft R server brings analytics to your data. It will build artificial intelligence-enabled apps and adapt data to your future needs. Microsoft R will automatically choose the tool you'd prefer and need and scale R analytics for big data.
Use Microsoft R, a free predictive analytics software, even if your business or organization has millions of users. This data predictive analytics software will create iterations, will change, and forecast in a very controlled, rigorous and statistically appropriate manner.
It is highly comprehensive and has high repositories that will allow you to do a lot of statistical work very quickly and easily.
Features-
Data forecasting

Data visualizations

Big data analytics

Integrations with R

Parallel processing
11.

 

Apache Mahout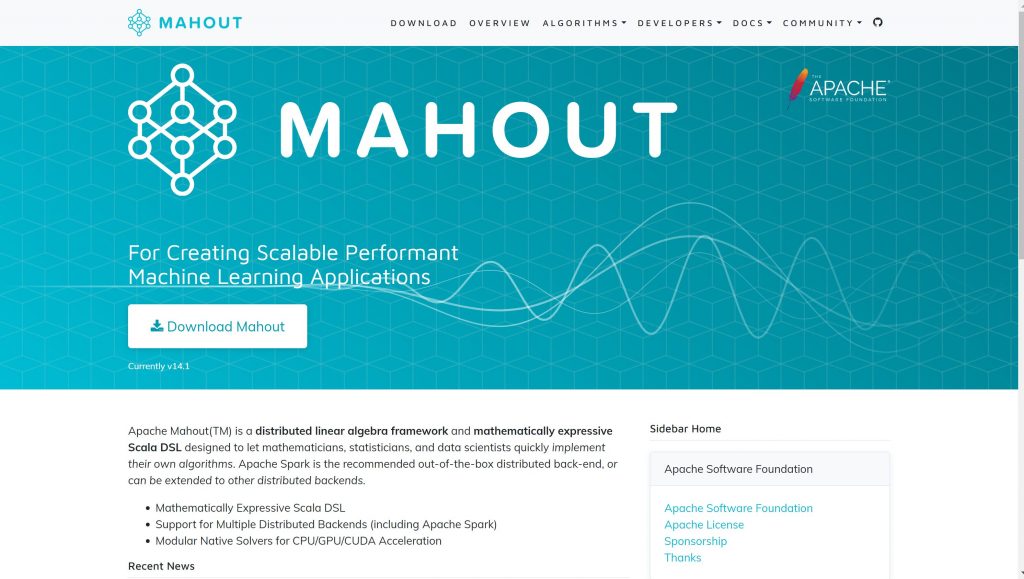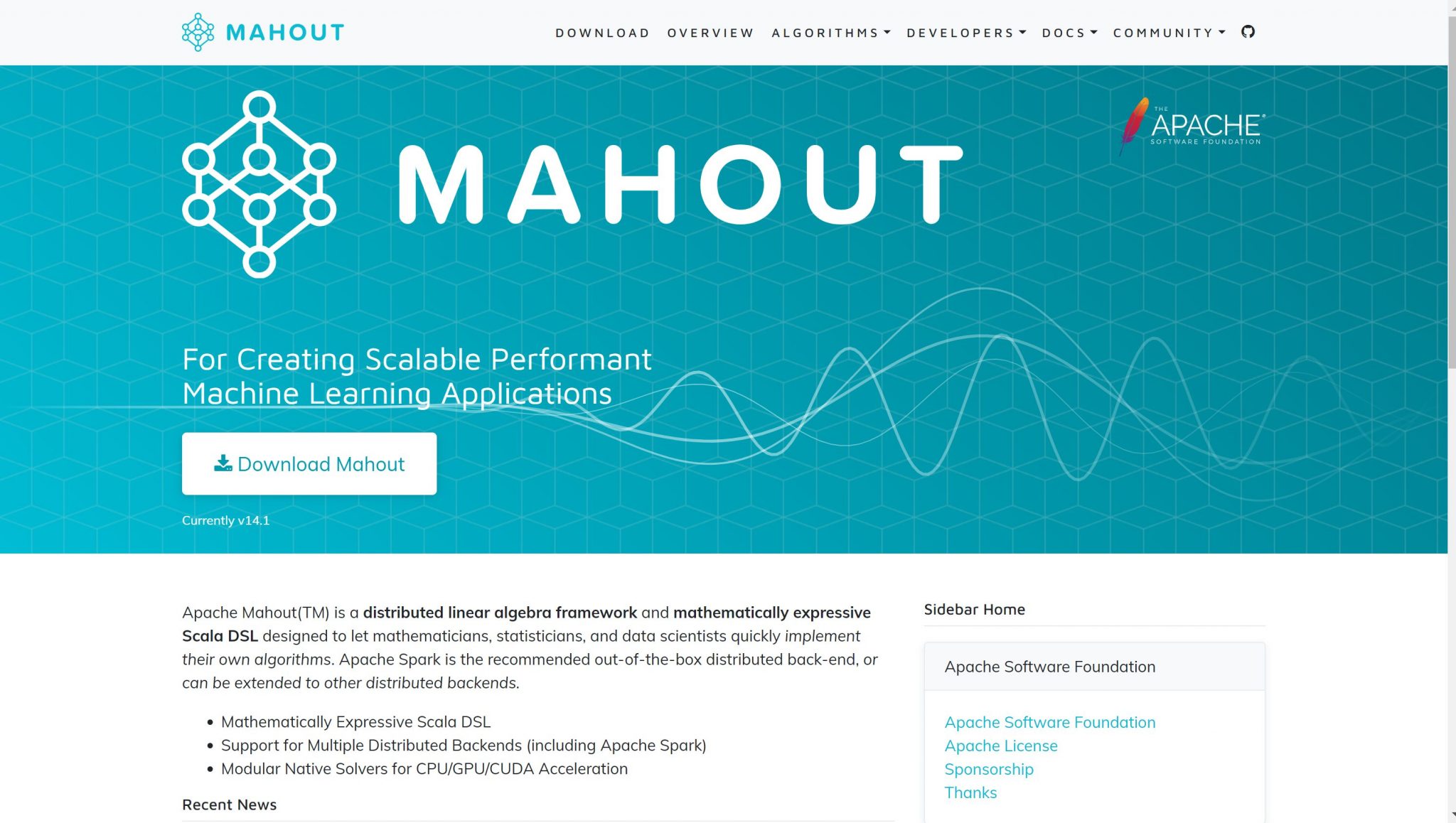 Apache Mahout is a simple, extensible programming environment and framework used for building scalable algorithms. It includes a wide variety of premade algorithms for Scala + Apache, H2O, Apache Flink, and Samsara, a vector math experimentation environment with R-like syntax, which works at scale.
This predictive analytics software will build your financial workflows and run summary statistics and more advanced statics. It can also assist you with linear correlation along with autocorrelation to find our discrepancies in your financial data.
Features-
Premade algorithms

Experimentation environment

Distributed platform

Fault tolerance

Data ingestion
12. ZOHO Analytics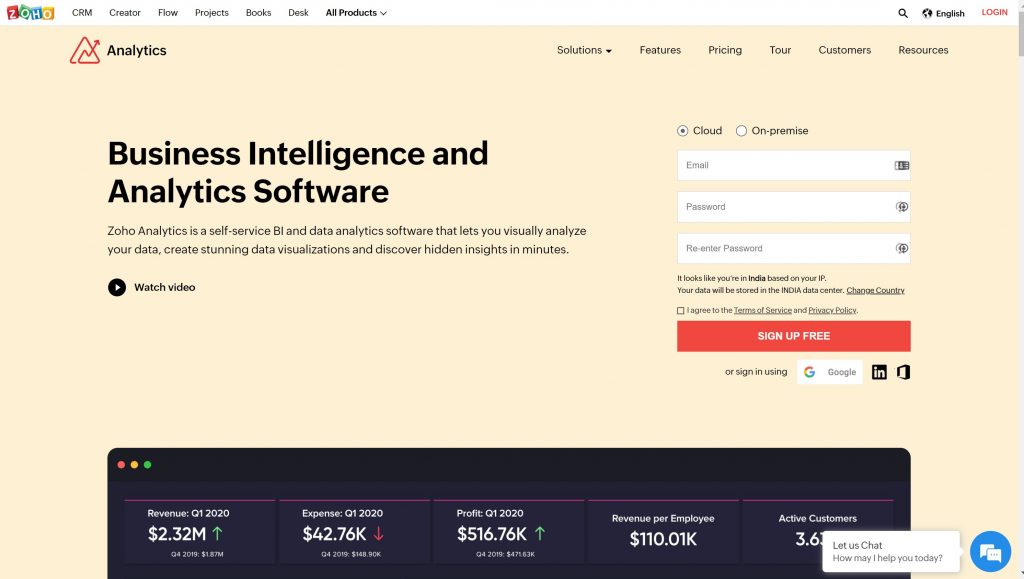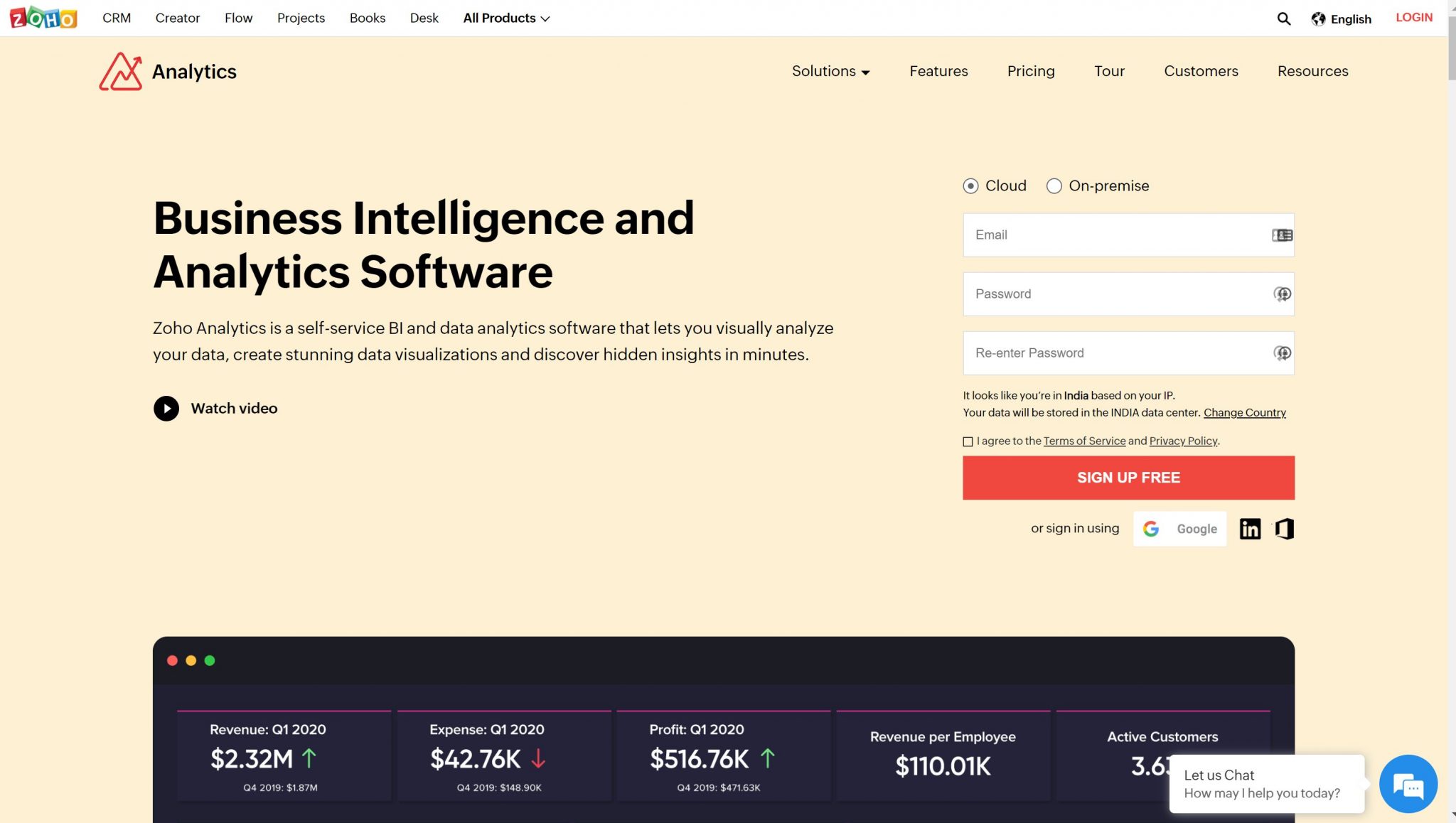 One of the best predictive analytics software, ZOHO Analytics, will provide you to create visualization and dashboard to present their data via a quick, easy, self-service model.
Get this predictive analytics tool if you want on-demand insightful, useful dashboards and analysis without needing IT assistance or data analysts through intensive automation efforts.
As a user, you can crunch huge databases, clean and blend data, perform various analytical tasks, and visualize the results in a dynamic graphic insight. It is ideally built for small to medium-sized businesses and organizations.
ZOHO Analytics has the most insightful, has great useful dashboards to gain valuable information. It has in-depth, actionable overviews of operations ranging from sales, finance, and marketing to resource management and geographic activity through geo-visualization.
Features-
Visualize data in intuitive graphics

In-depth analysis

Embeds to CRM platforms, ERP tools

Collaboration and sharing

White labeling

Report scheduling
13.  

Xplenty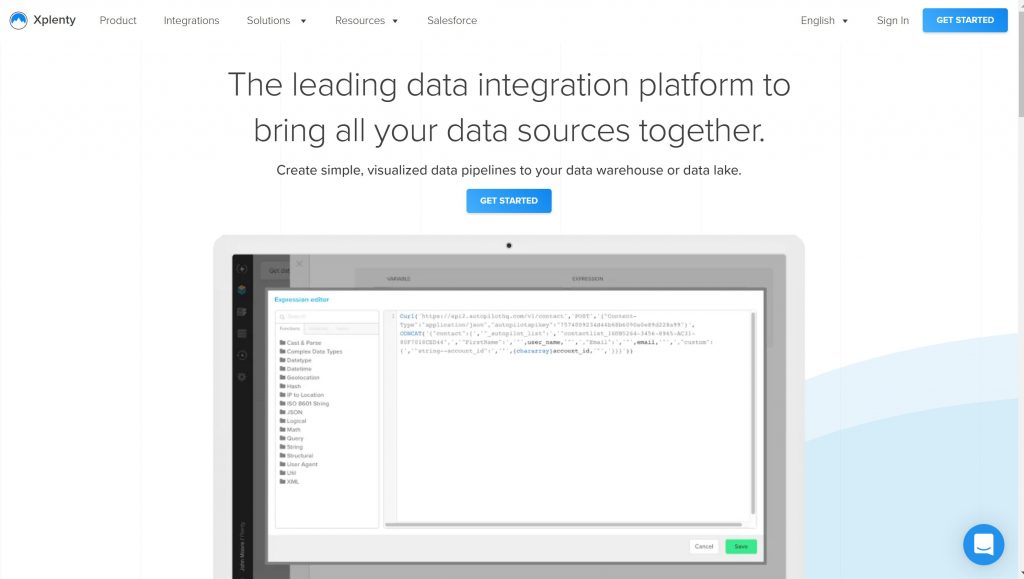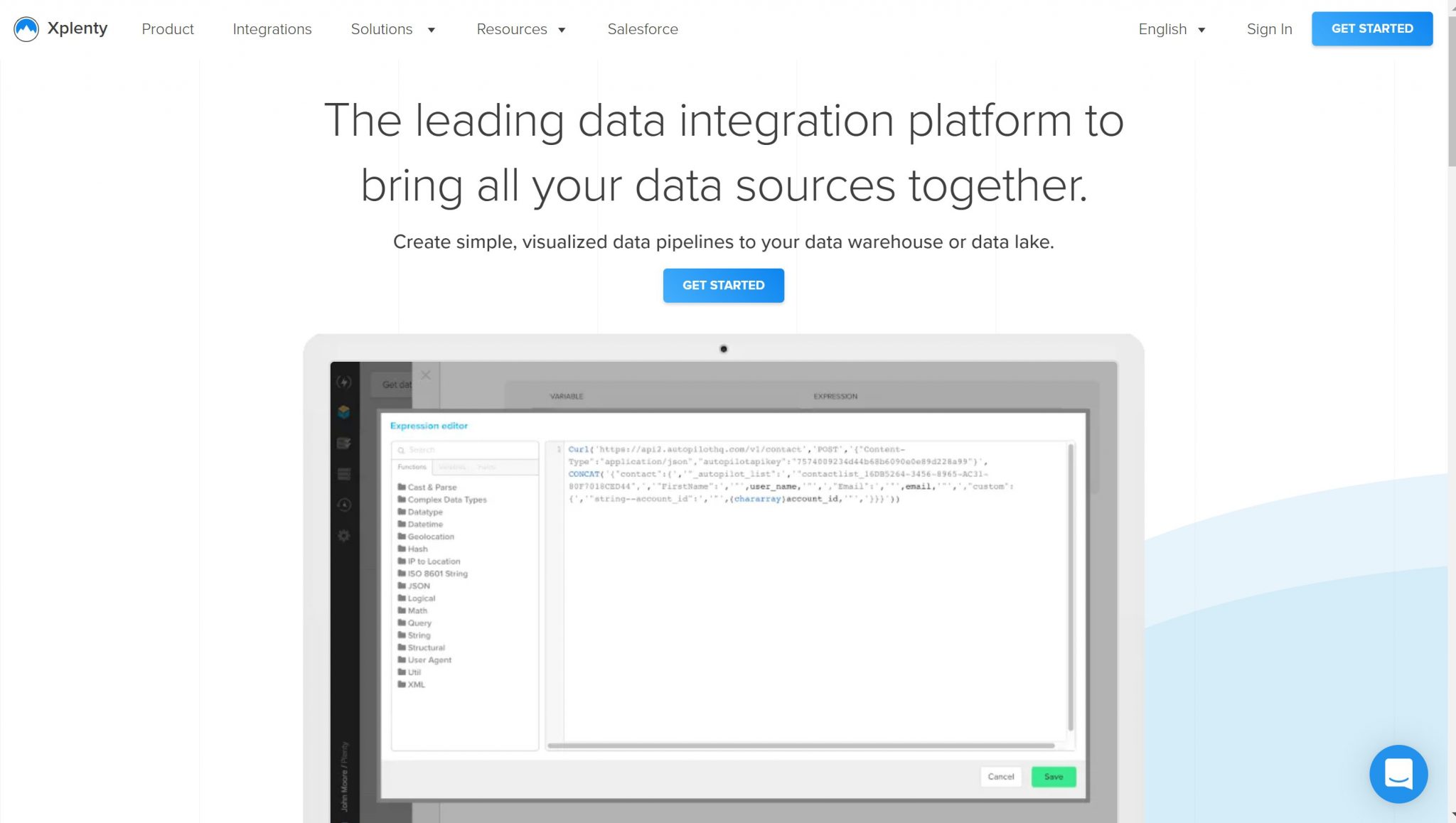 This predictive analytics software is a cloud-based solution for data integration and ETL. Xplenty has powerful on-platform transformation tools that help with cleaning, normalizing, and transforming your data. Xplenty predictive tools/software is a great way to bring different data sources into a warehouse easily.
With Xplenty, you will be able to create simple, visualized data pipelines, centralize your data, transfer your data between databases, data warehouses, and data lakes. 
With Xplenty win no amount of time, you can create any process that you want from multiple data sources from your needs. It is a great ETL solution with excellent responsive customer support. 
Features-
ETL

Web services

Data management

Multiple data sources

Distributed platform
14. Good Data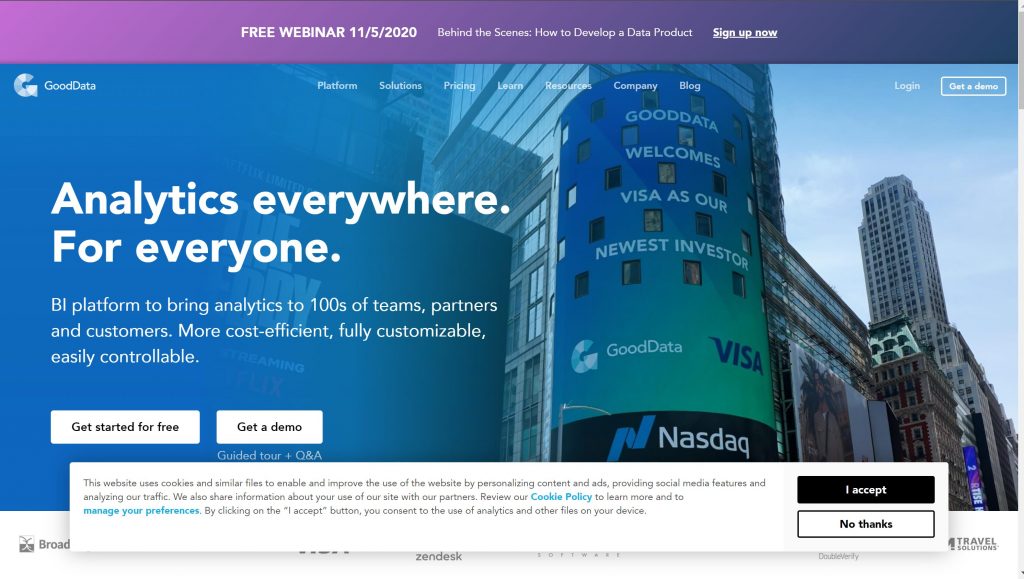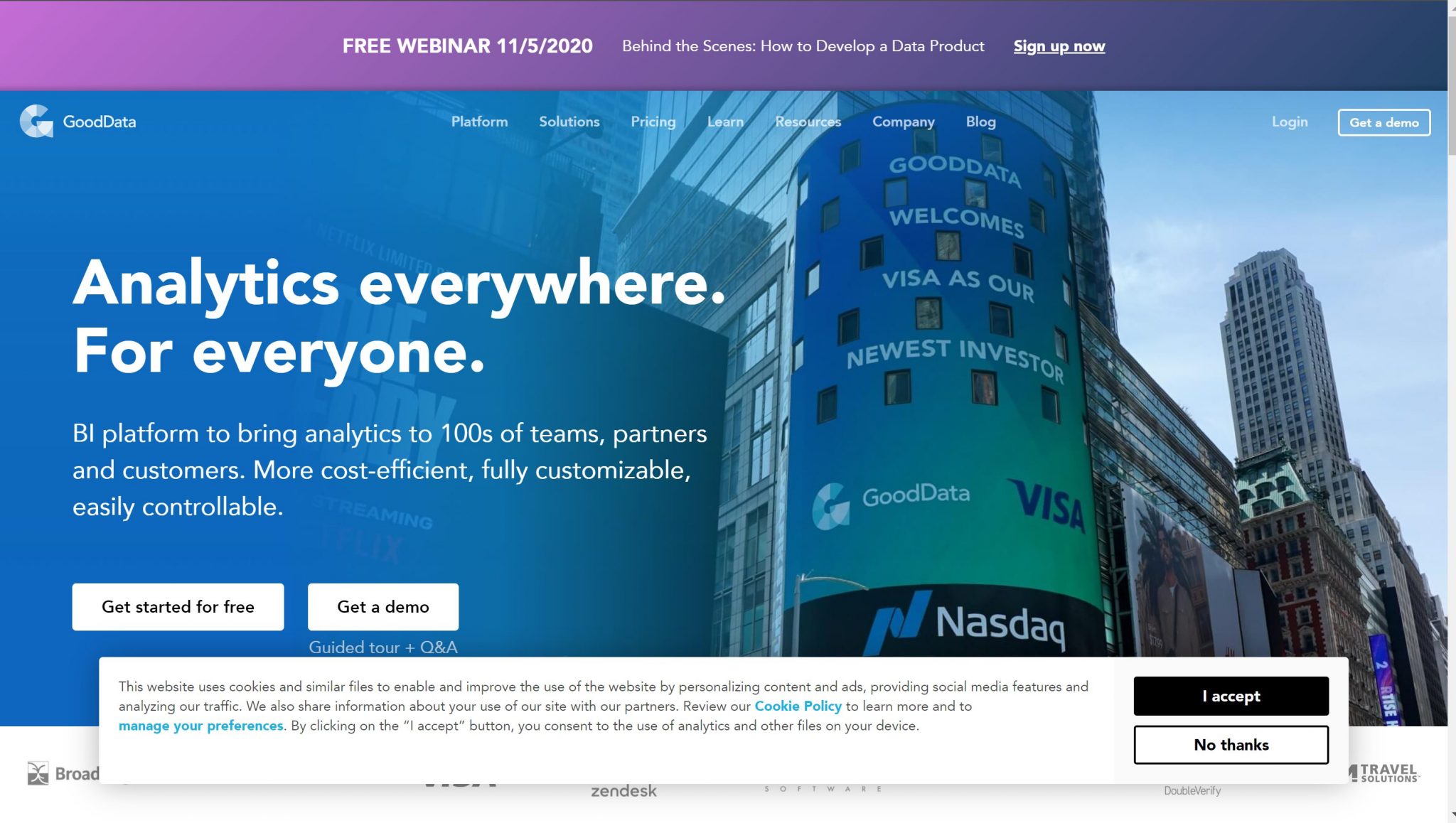 GoodData is yet another top-notch predictive analysis software the comes with the power of social analytics, predictive analytics and marketing analytics from various industries. It also integrates with your corporate system as well as a large number of other applications to incorporate with the system.
It is considered the industry leader in analytics and intelligence with its excellent 360 approaches. 
Features: 
It offers a holistic customer insight by using 360 tools that connects you with multiple data sources using a single dashboard.
One of the most intriguing features is its warehousing option. To improve productivity and for improved analytics, Good Data offers a central repository for these sources.
If there is one thing that has impressed us is its mobile-friendly approach. GoodData is 100% mobile friendly and lets you share data from anywhere.
15. Salford System By Minitab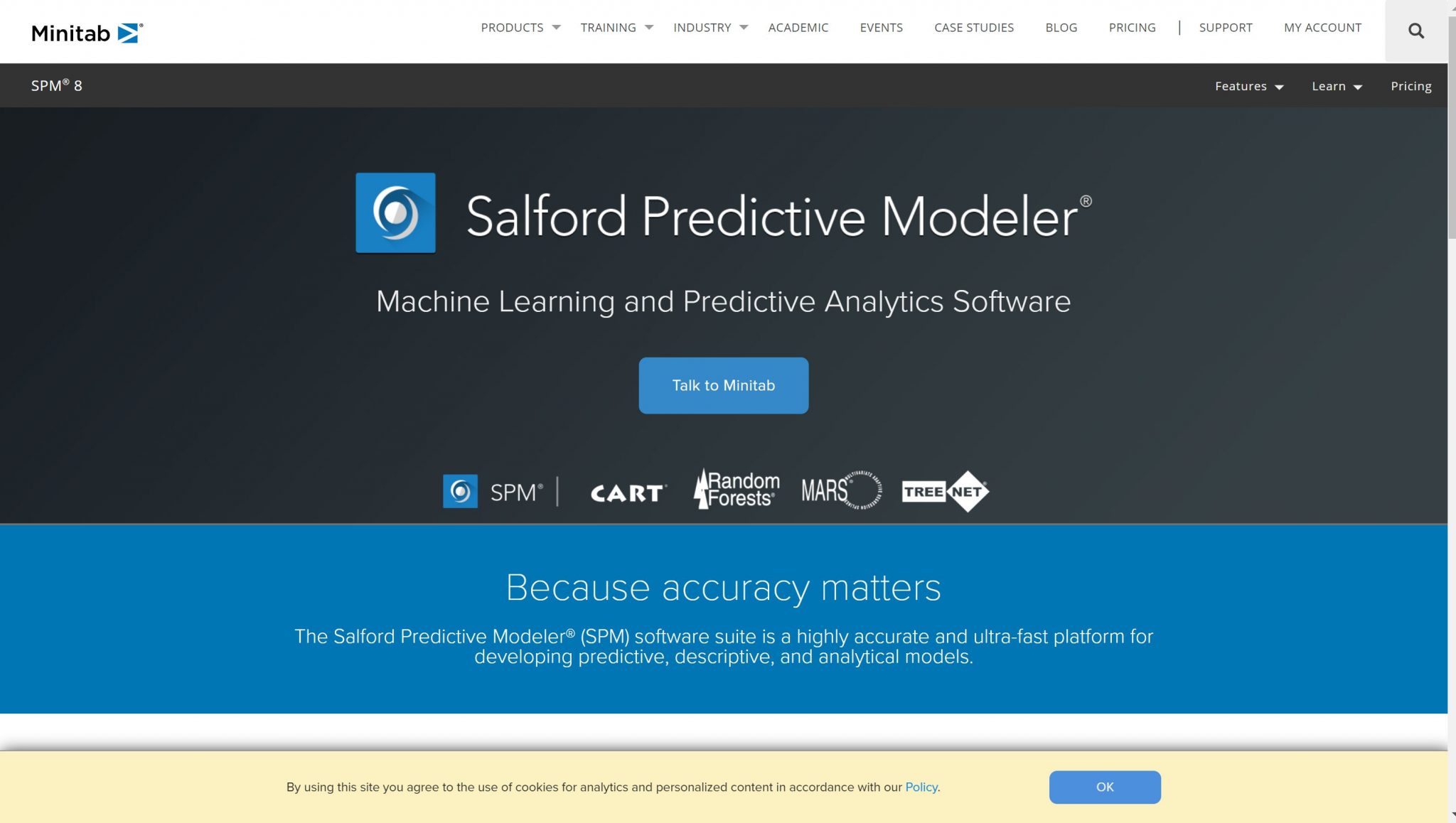 Salford is a complete suite of data mining tools and predictive analytics tools that is considered a great choice for data scientists and miners. Besides this, this software solution is considered an amazing Predictive modeling software that can be utilized by the modelers.
Features: 
It gives you the automation ability for outsourcing tedious and complicated data sources for better decision making.
Salford offers various models and relevant modules for non-linear regression, model performance reports, analytics engine, decision trees, bagging, and bootstrapping automation.
With a high level of accuracy and a powerful suite of tools, this software is a great choice for business intelligence teams.
16. Dataiku DSS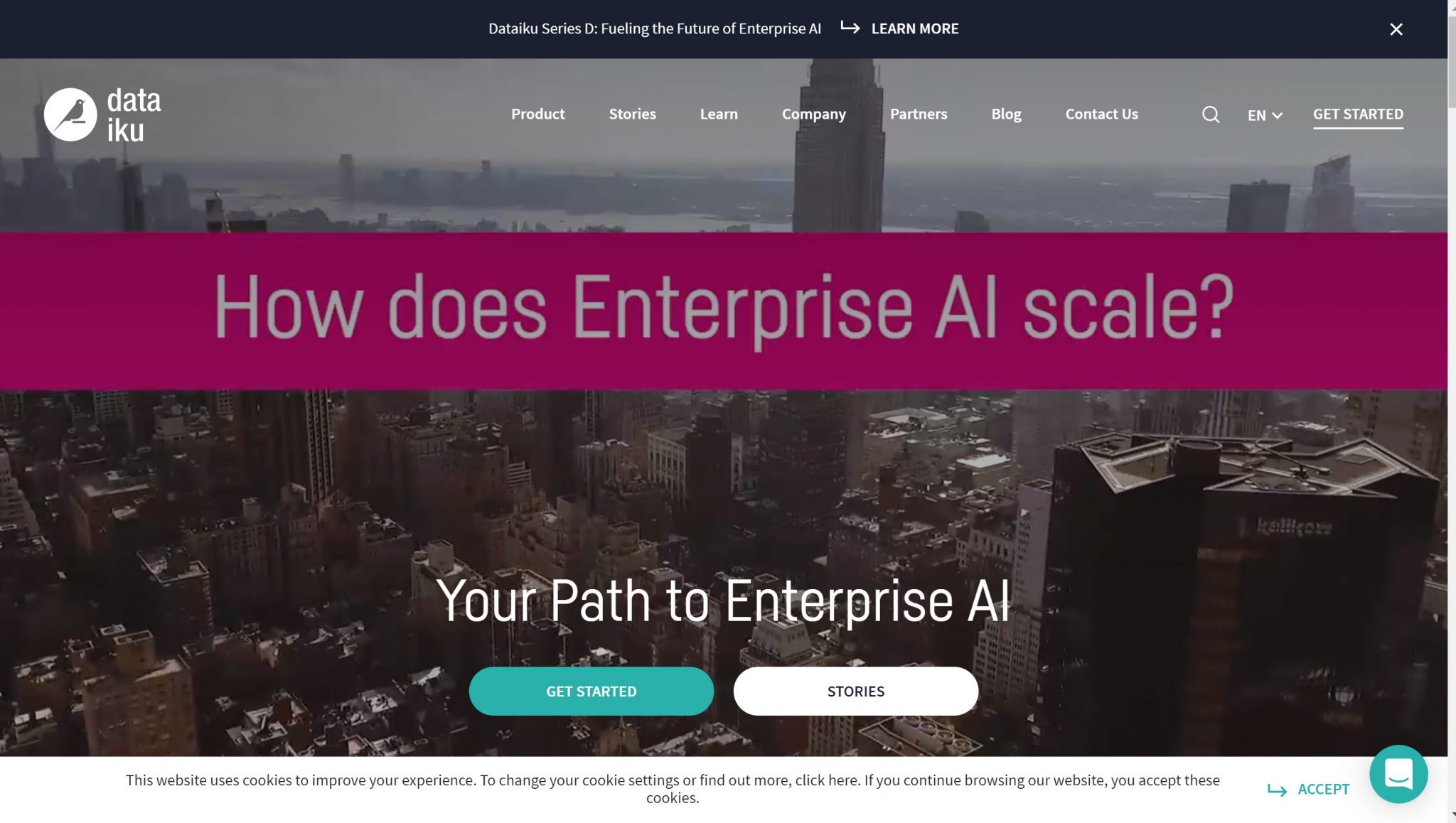 Last in our list of Best Predictive analytics software is Dataiku DSS. This predictive analytics tool is used by major brands including Unilever, Fox and Sephora. This tool is crafted for creating every metrics and analytics on your business. It includes data wrangling, data visualization, workflow deployment and data mining.
Features:
Data is easy to prepare.
Flexible Dashboard
Drag and Drop Tool Interface
Integration with REST API gives you the flexibility to collect your workflow on a single deployment package.
Conclusion:
Predictive Analysis has become a major driving force for most businesses now. To get ahead in the industry, you need to incorporate such analysis tools and solutions with your system.
It is important to consider the type of features that they offer and if those features are viable for your business.
This was our list of Best Predictive Analytics software. In case we have missed any other tool, do let us know in the comments.