Be it the large or small business or even the entrepreneurs, you might need some tools that may save you a lot of time and money. These tools can be called as Business technology tools since these tools are equipped with modern technology to provide versatility and productivity to the business. 
They can be leveraged to give maximum efficiency and productivity to the businesses. Business tech tools are designed to keep the progression linear with a customer-centric interface and data-driven results. Most of the business tools are more beneficial than traditional methods. 
Business technology tools can give you better ROI and more time to focus on your business.
In this article, We have listed different types of business technology tools that every business should have. 
What are the Types of Business Technology Tools? 
Business technology tools create a streamlined process for your business by incorporating various technological advancements. These tools can be categories according to their functionalities. 
Productivity tools such as the one with task management and task efficiency. With the productivity tools onboard, you can easily manage your tasks while keeping track of the team. Productivity tools can help you get quick email management, document sharing, task scheduler, conduct meetings and various other tasks that can increase your efficiency. 
The best part about the Business productivity tool is that most of them are cloud-based and can be managed from a single dashboard. 
Managing the finance for your business can be tedious. Small businesses hardly have the accounts department for managing their finances. Hence, these tools are sufficient enough to manage the accounts and invoices for your business. 
Most Business tech tools offer various integration options that may integrate with your cart, Paypal or any desired platform. These tools would cost you less than most of the accounting software which is on-premise. 
Businesses can utilise these tools to keep track and manage their budget and also to improve the bookkeeping process.
Besides all the finances and task management, some business tools provide live meetings and scheduling options. You can add the participants from your network or by just sharing the link for a smooth workflow. 
With business tech tools onboard, you don't need to send emails to the participants for conducting the meeting. Even the webinars and web conferences can be conducted using these tools. 
Most of the tools offer file sharing over the cloud and allow text messaging. 
Social media and email can be a gold mine for you if used correctly. However, you can't always stay stuck with social media until you hire a social media marketer.
And, small businesses know the importance of social media to stay connected with their perspectives and customers. 
With social media tools, you can schedule your social media posts without going on social media. You can schedule the posts on a daily, weekly and even monthly basis. 
7 Best Business Technology Tools for Small Business
1. Trello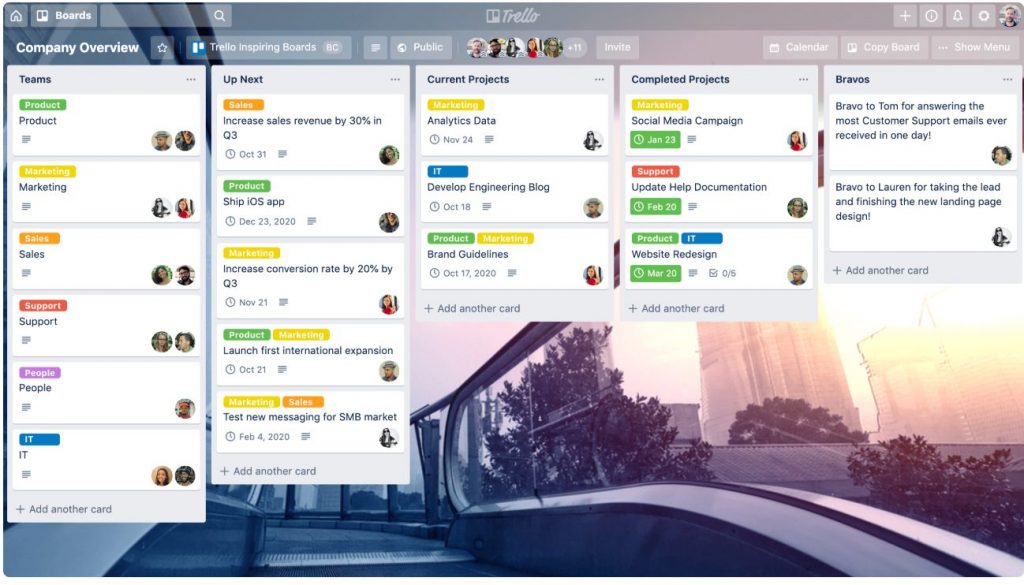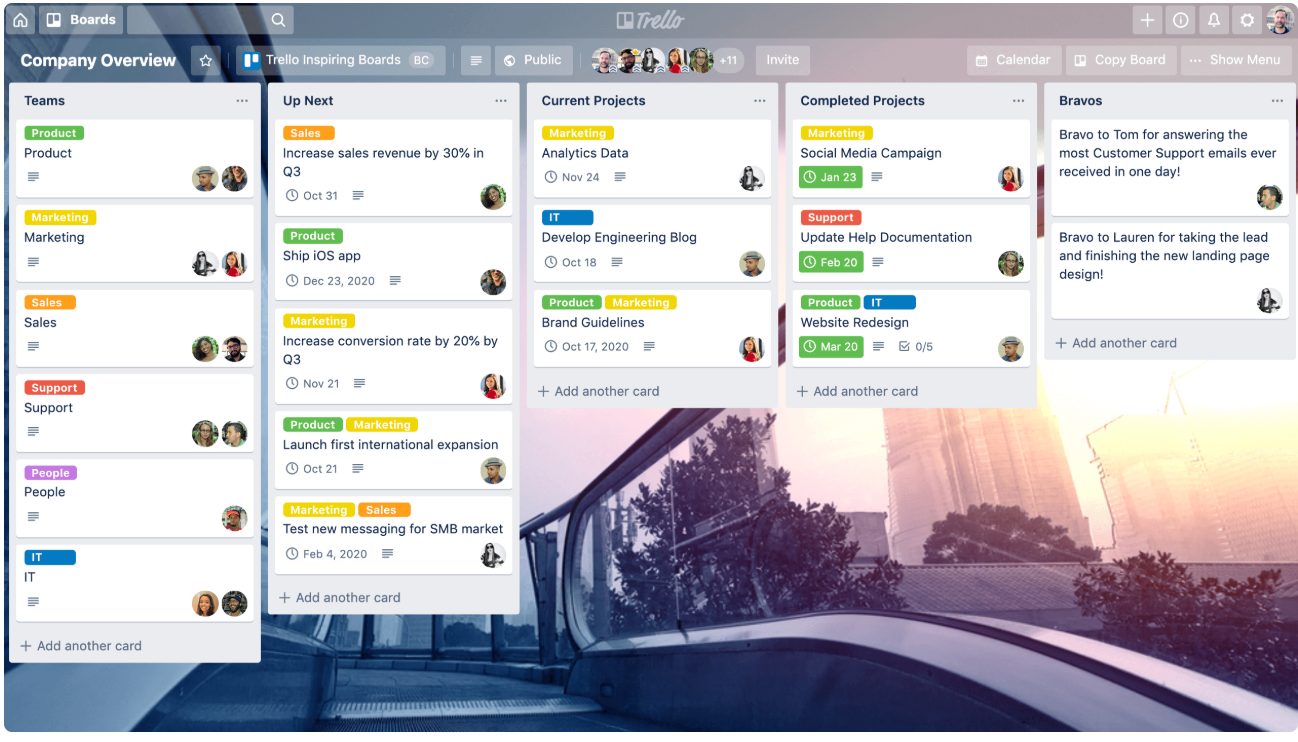 Trello is a great tool to manage tasks and collaborate with your team members. You can create quick Trello boards and sort the tasks according to the priority. Furthermore, you can categorise the tasks, and provide visibility to each member for better collaboration. 
Features: 
Trello has a flexible interface that can be managed by small, medium or large-sized businesses.  

It is a cloud-based SaaS software that can be accessed from anywhere. It also has a mobile-based iOS and android app which makes it more accessible. 

Trello lets you as many as cards you can. Users can add and edit labels to the assigned tasks. Labels can be changed from 'in-progress' to 'completed'. Also, you can set the deadlines for the assigned tasks. 

With the drag-and-drop functionality, tasks management becomes a breeze. 

Trello offers a free plan which is a great fit for small business owners. 
2. MailChimp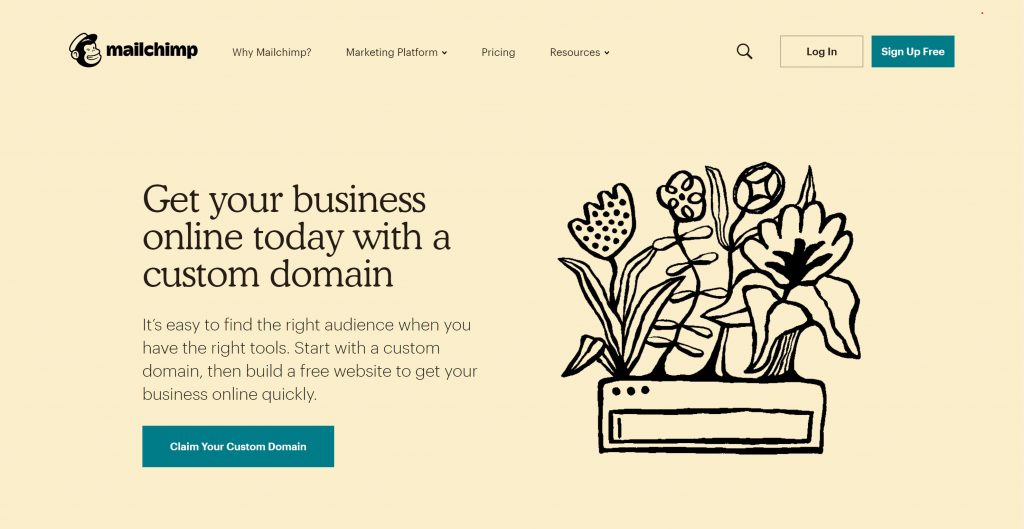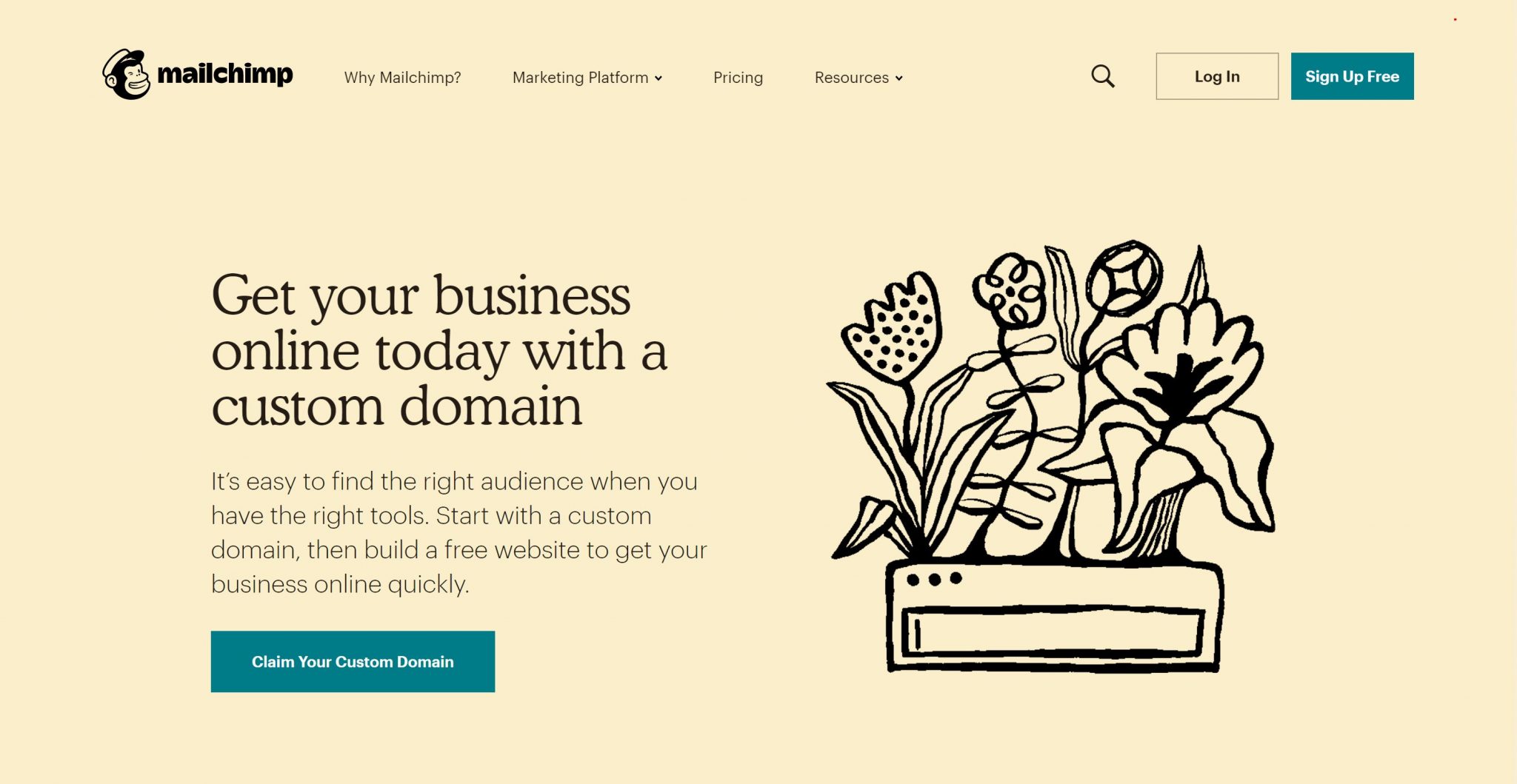 'Money is in the list'. This goes perfect for your email marketing software. Mailchimp is yet another productive business tech tool for all sizes of businesses.
Mailchimp is considered as one of the best email marketing tools among email marketers. 
It has a robust interface for creating email campaigns. It is certainly an amazing tool for small business owners. Mailchimp's built-in CRM provides an all-in-one solution with features such as website builder, social media and analytics tool and landing page builders, etc. 
Features:
Mailchimp gives features such as geo-tracking, social media and analytics, email clicks and other metrics. You can use this feature to boost conversions and track engagement. 

Building a website for a small business is a breeze with Mailchimp. It has various drag-and-drop tools for creating content blocks and email campaigns.

MailChimp integrates seamlessly with WordPress, Zapier, Google Drive and other collaboration tools. 

It offers 100+ templates for building landing pages and content blocks for your business. 

Mailchimp has a free plan with a limit of 2,000 subscribers. You can upgrade your plan further if you have more subscribers. 
3. Buffer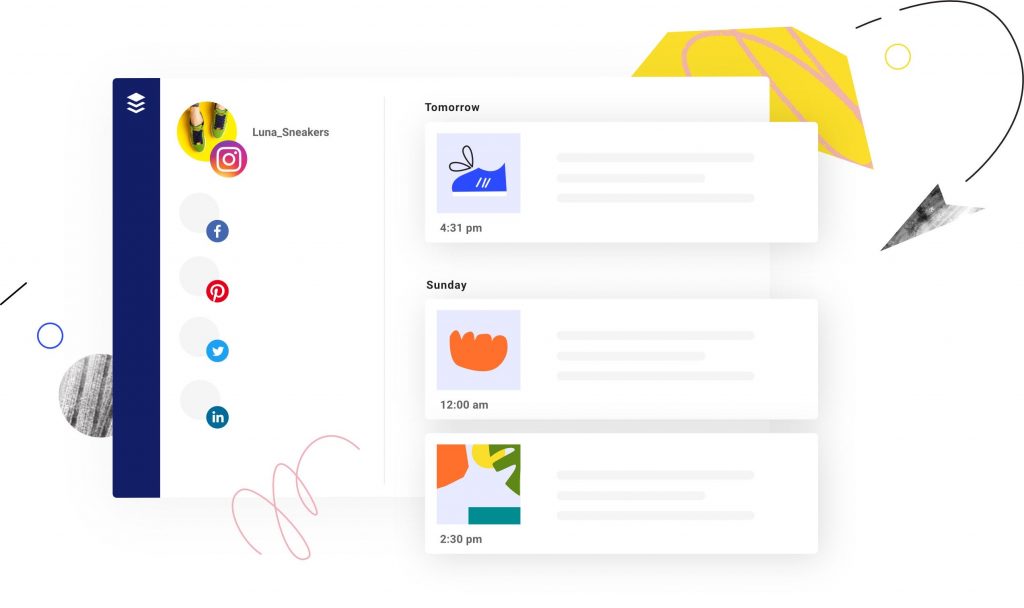 Buffer is a reliable social media management tool which currently serves over 75,000 brands. With Buffer, you can manage all your social media tasks in one place. 
You can link your social media posts and schedule up to 3 posts in the free plan of Buffer. 
Features:
You can track and get insights on your social media posts using its reporting features. 

Buffer is one of the best tools for setting up your Instagram posts on schedule. You can schedule posts, add locations, use relevant hashtags. Furthermore, you will get notified about the comments so that you engage and gain customers trust. 

Buffer has a chrome extension that lets you share anything from anywhere on the web without jumping to the dashboard. 

It offers a 14-day free trial with the basic plan starting from $15/month. 
4. Time Doctor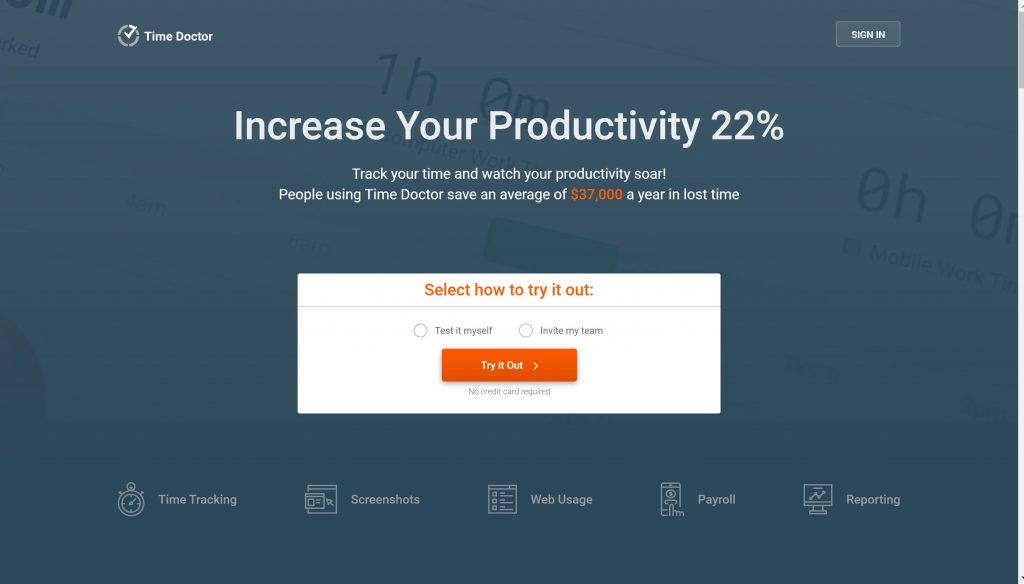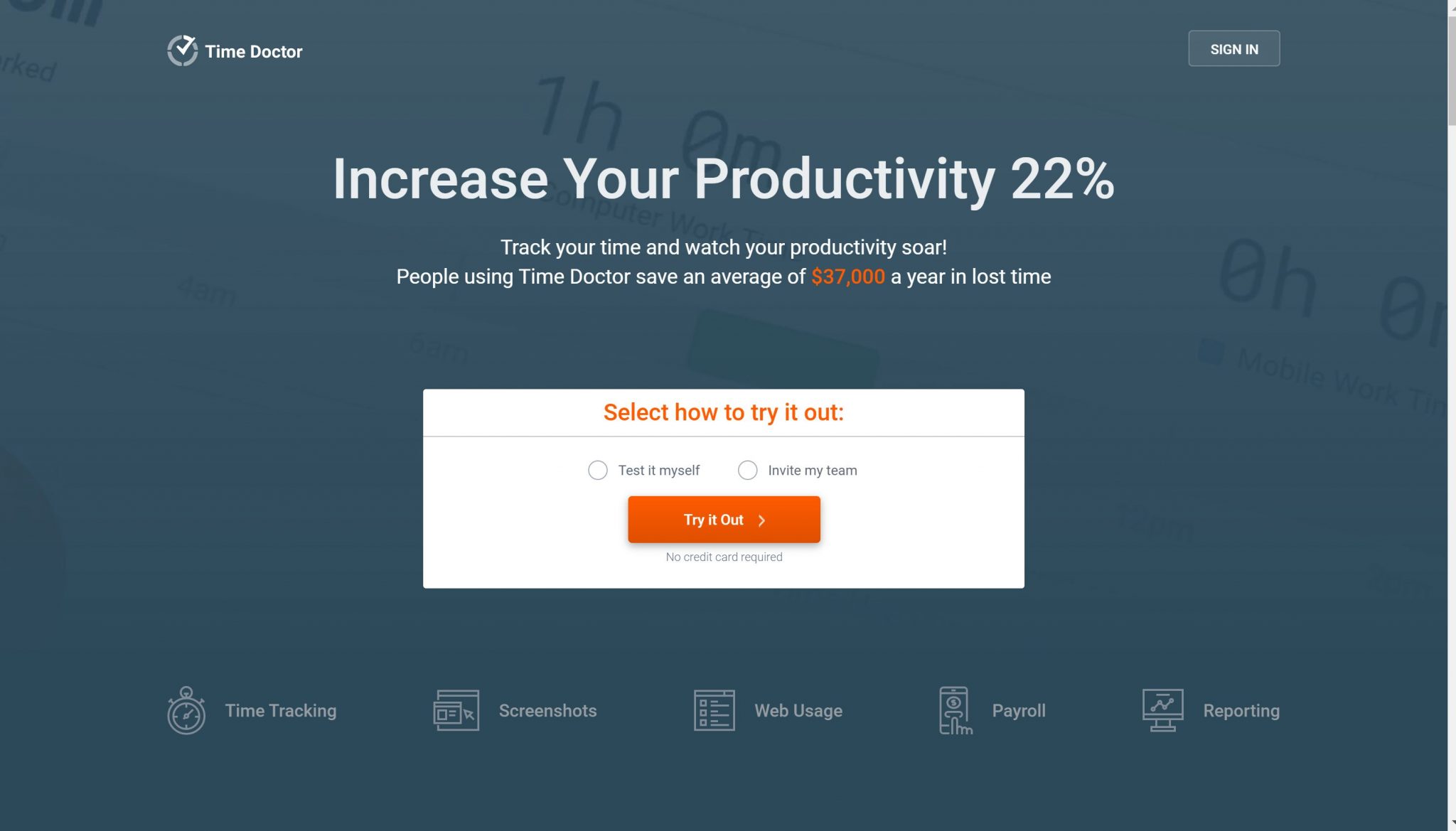 Time Doctor is an excellent cloud-based business tech tool for time management and tracking. Time Doctor is one of the top time tracking tools for small to medium-sized businesses. It has a robust tool that eliminates the distraction by warming you if you are spending more than the required time on distracting sites. 
Features:
Dashboard:

It has a clear and sleek interface for managing time for every task. You can view each of the metrics such as the wasted time, distracting websites and the clients. 

Employee tracking:

That's an important aspect of the business. Time Doctor tracks how much time your employees spend on a specific task and record their weekly working time. 

Integration: Since it is a cloud-based platform, it integrates well with most of the collaboration tools such as Jira, Salesforce and Slack. 
Pricing:

Time Doctor gives a 14-day trial to the new users. It has a basic plan starting at $7/month. If you have more than 1 user, you can pay as per pricing model. 
5. Calendly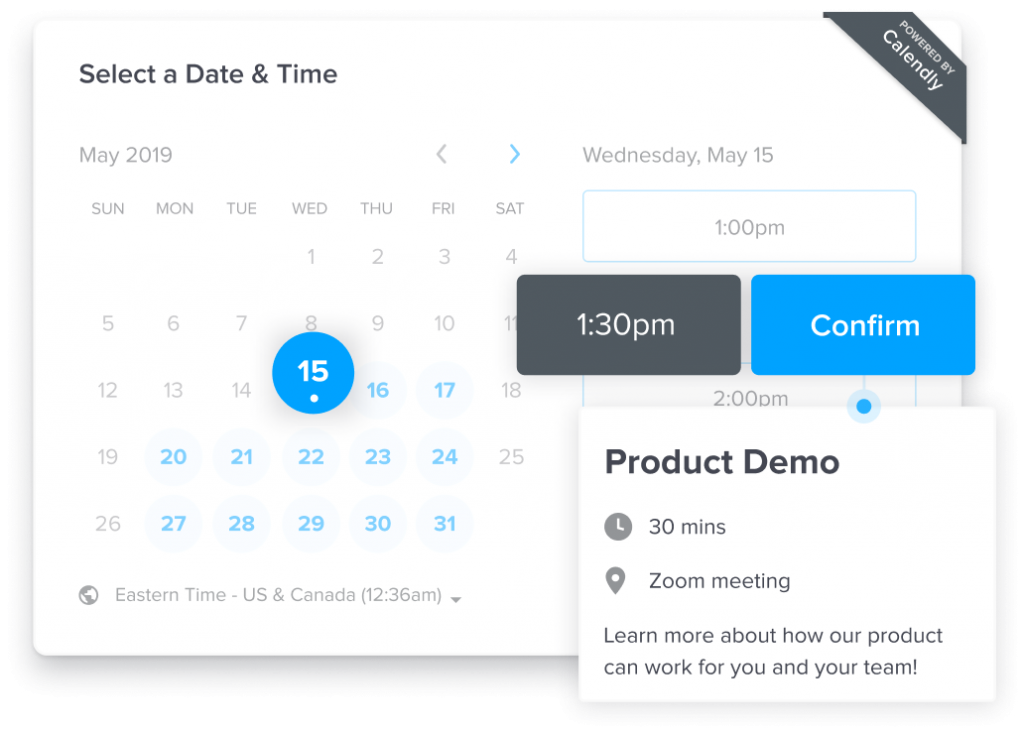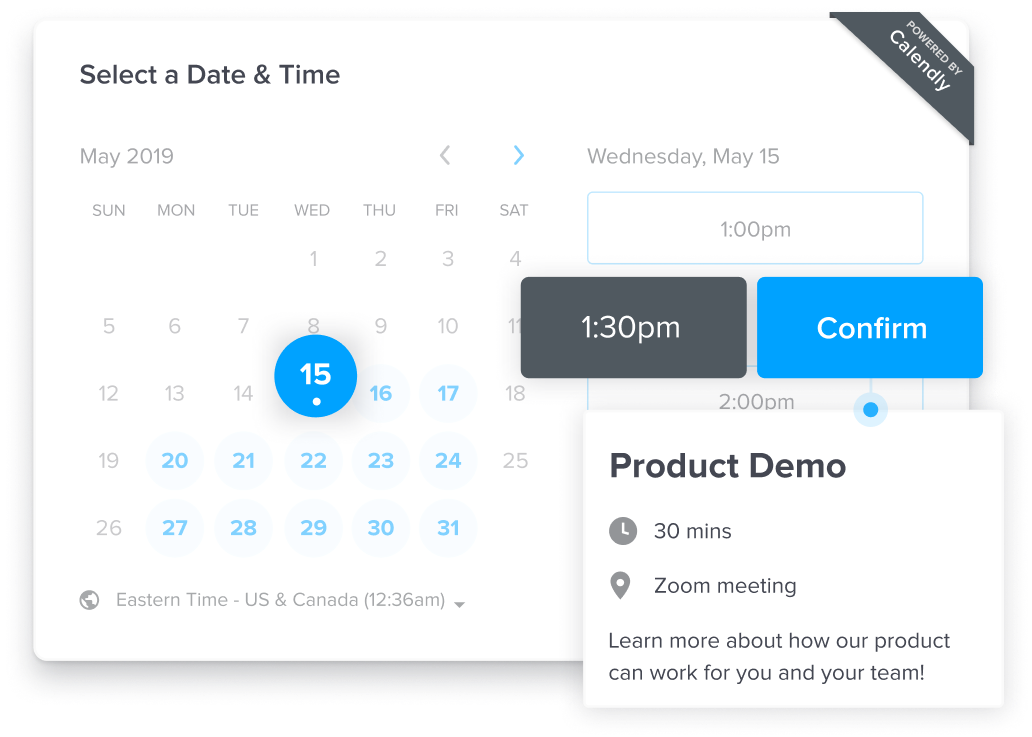 Let's accept that! It is hard to keep a check on your emails every time. And, when you have an important meeting, you should not merely rely on the email.
Tools like Calendly schedule your meetings and creates a queue for the next meetings. In fact, Calendly is one of the best scheduling software to manage your meetings. 
Features:
Calendly has a flexible approach. You can conduct one-on-one meetings, round-robin, group meetings or collective meetings using this tool. 

Most of the scheduling software gives their own branding. However, Calendly offers customizations so that you can remove the Calendly branding and use your own. 

Calendly syncs with platforms like Outlook and Google Calendar so that you don't miss out anywhere and never book double meetings.  

Calendly offers a 14-day free trial before subscription. You can also sign up for the free plan if you have limited usage. 
6. Dropbox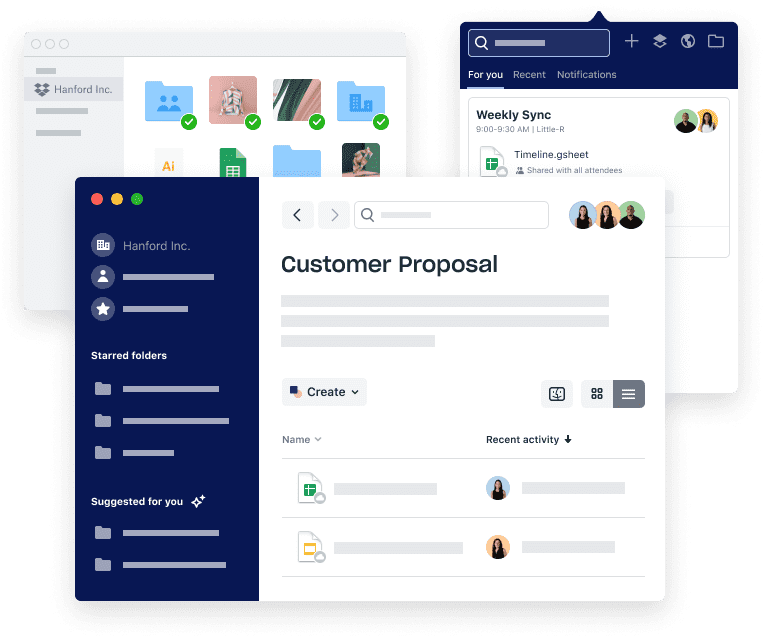 You might have heard a lot about Dropbox in the marketing space. Dropbox for business is one of the most useful tools for business, individuals and entrepreneurs. It offers cloud-based solutions for file sharing and synchronization with your network. 
Businesses can work collaboratively on a single document to increase efficiency. DropBox is a great alternative to Google Drive with more features and high-end security for file sharing. 
However, it offers 2 GB space in its free whereas Google Drive offers a space of up to 10 GB in its free plan.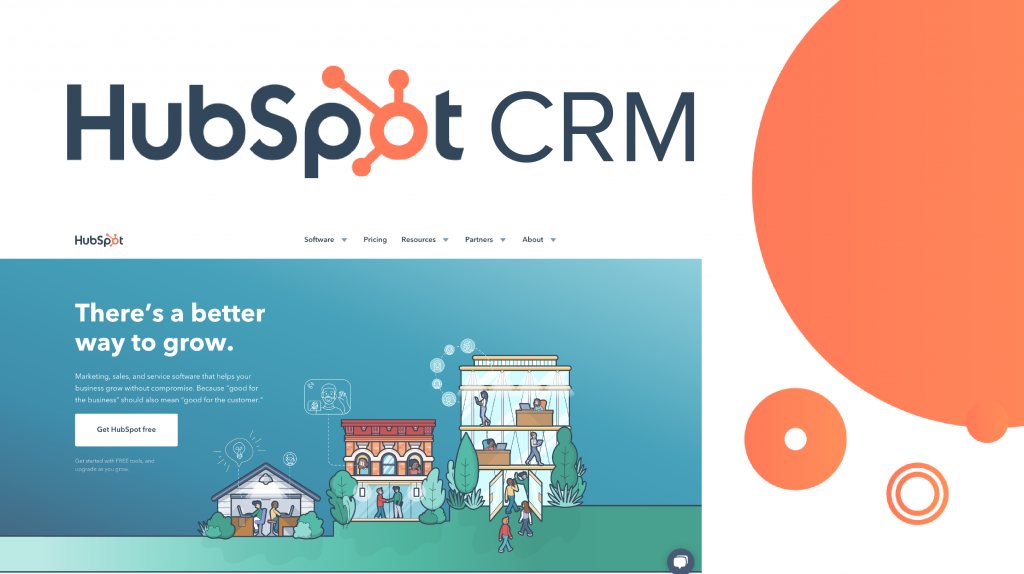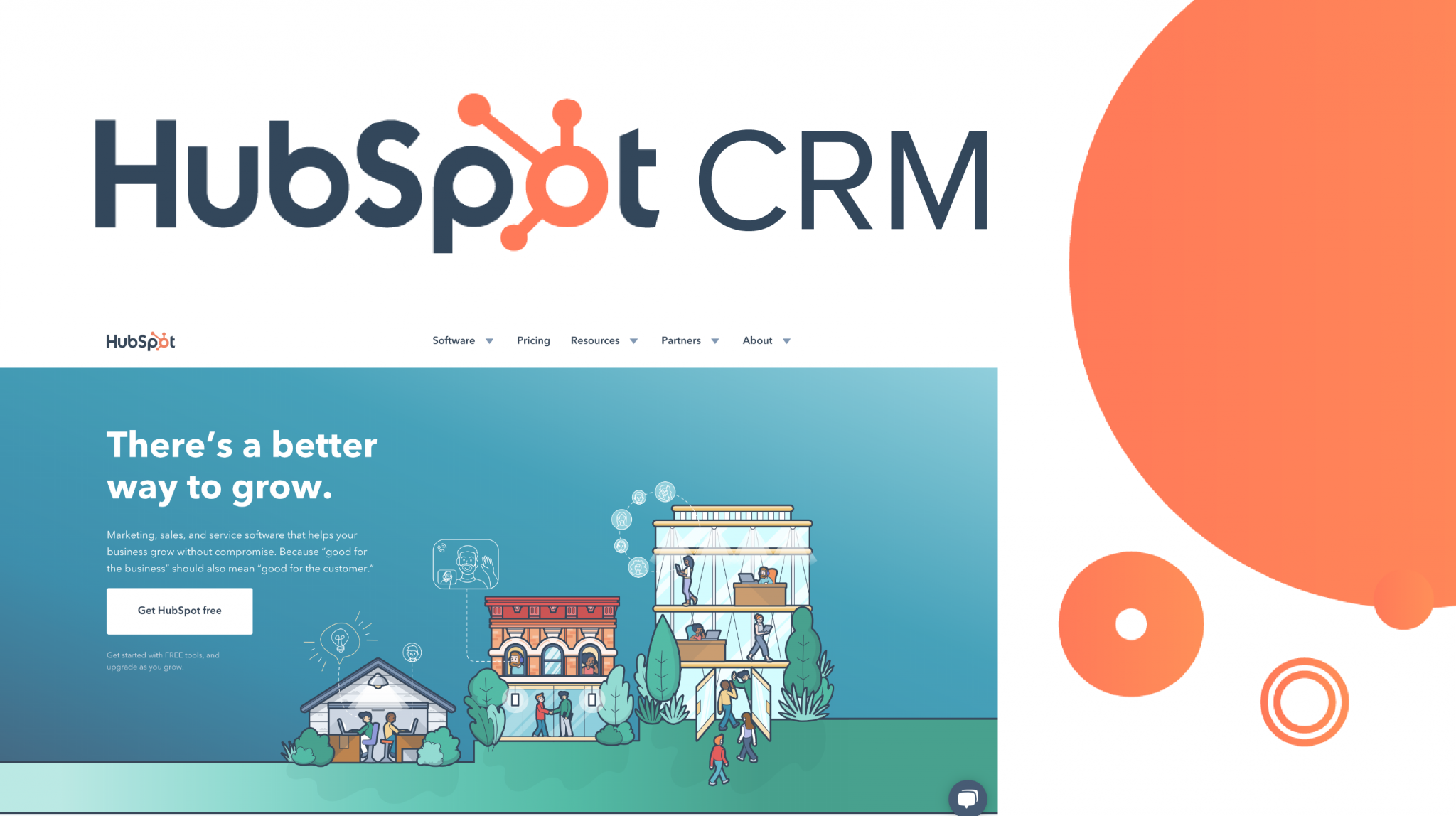 Not to forget the most reliable business technology tools among the businesses. Hubspot is a Marketing Automation tool that offers a plethora of features such as content creation, lead generation, lead nurturing and easy workflows. 
HubSpot has a sleek and visual dashboard for creating real-time tracking of your sales funnel. Businesses can track and interact with the customers using email, live chat, social media, and create a timeline for it. 
Hubspot has a forever free plan which gives access to unlimited users and gives easy access to various features such as content management tool, sales and marketing. 
Check Out: HubSpot Alternatives for All of Your Marketing Automation Needs
Final Thoughts
Business technology tools can be intimidating for the business to grow and scale. However, the list of best business tech tools does not limit here. 
Different users have different needs and thus, they should get those tools according to the needs. Some of the tools I have mentioned above are free for small businesses while some have reasonable pricing. 
This was my list of Best Technology tools for your business. If you have a list of best business tools, comment down your favourite tools below. 
Related Posts: