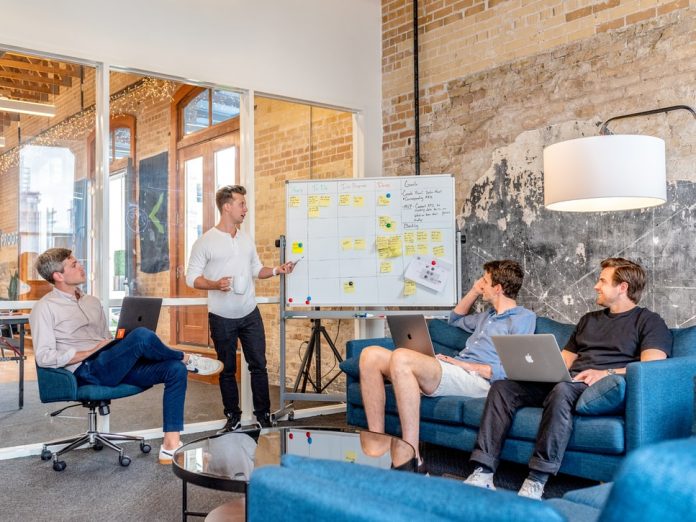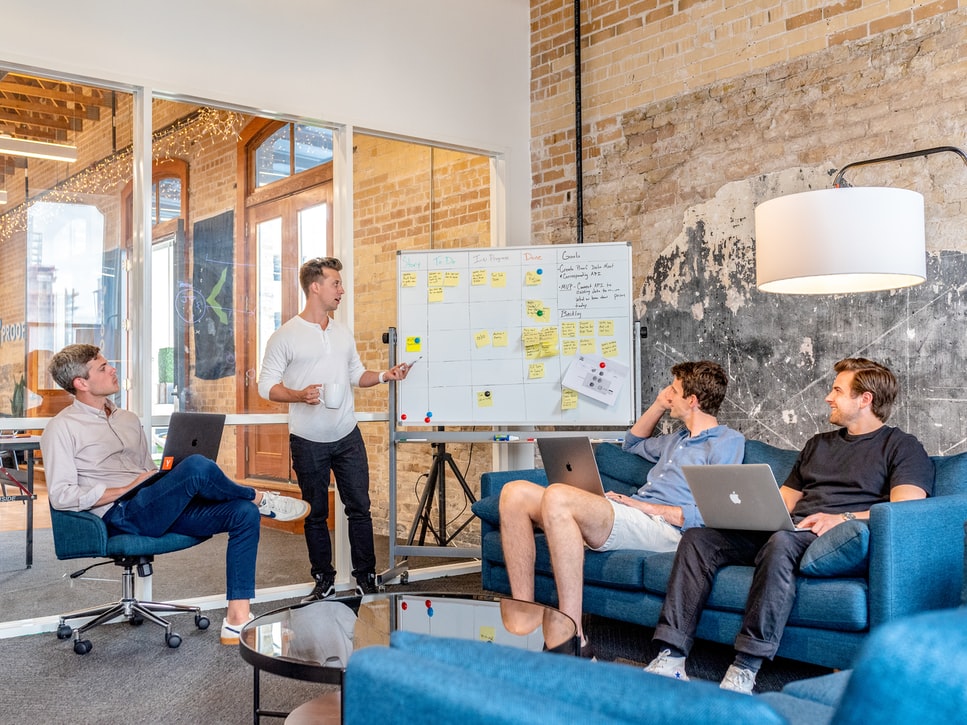 Most of the large enterprises and data analysts might be familiar with Microsoft Visio. If not, Visio is an amazing software for creating flowchart diagrams. It changes the piece of information into a flowchart diagram. 
With diagram tools like Visio, you can quickly create a flowchart for any information and share it with your network. Visio diagram tool offers 3D maps, built-in shapes, and it can also pull-out the information from the external sources such as Excel sheets.
However, the major concern about Visio is its pricing. It doesn't offer any free trial or free plans. So, you need to purchase the premium license for testing out its features.  Furthermore, the premium plan of Visio costs $280 or $5/user/month which is way too expensive unless you are an MNC. 
We have compiled a detailed list of best alternatives to Microsoft Visio and free flowchart diagram software for your business. 
Best Microsoft Visio Alternatives For Flowcharts
1. LucidChart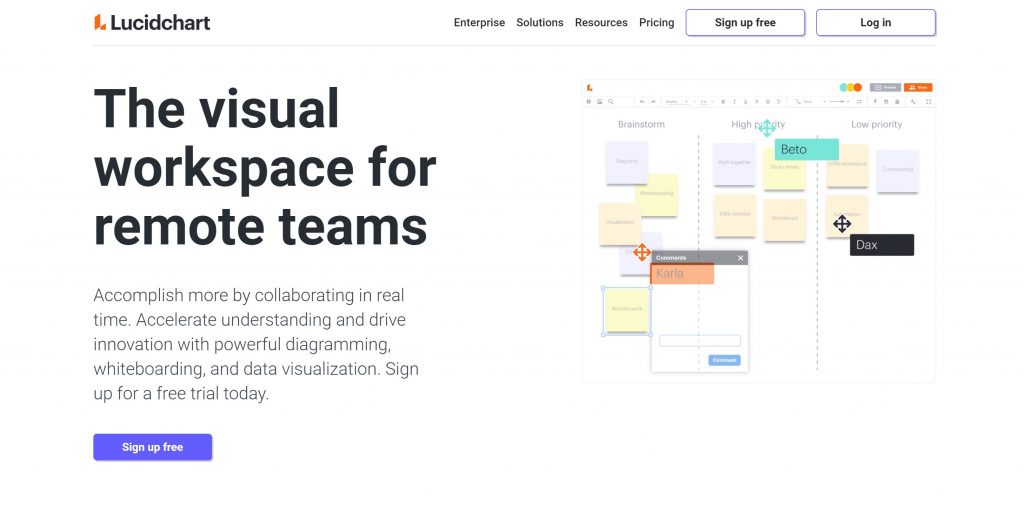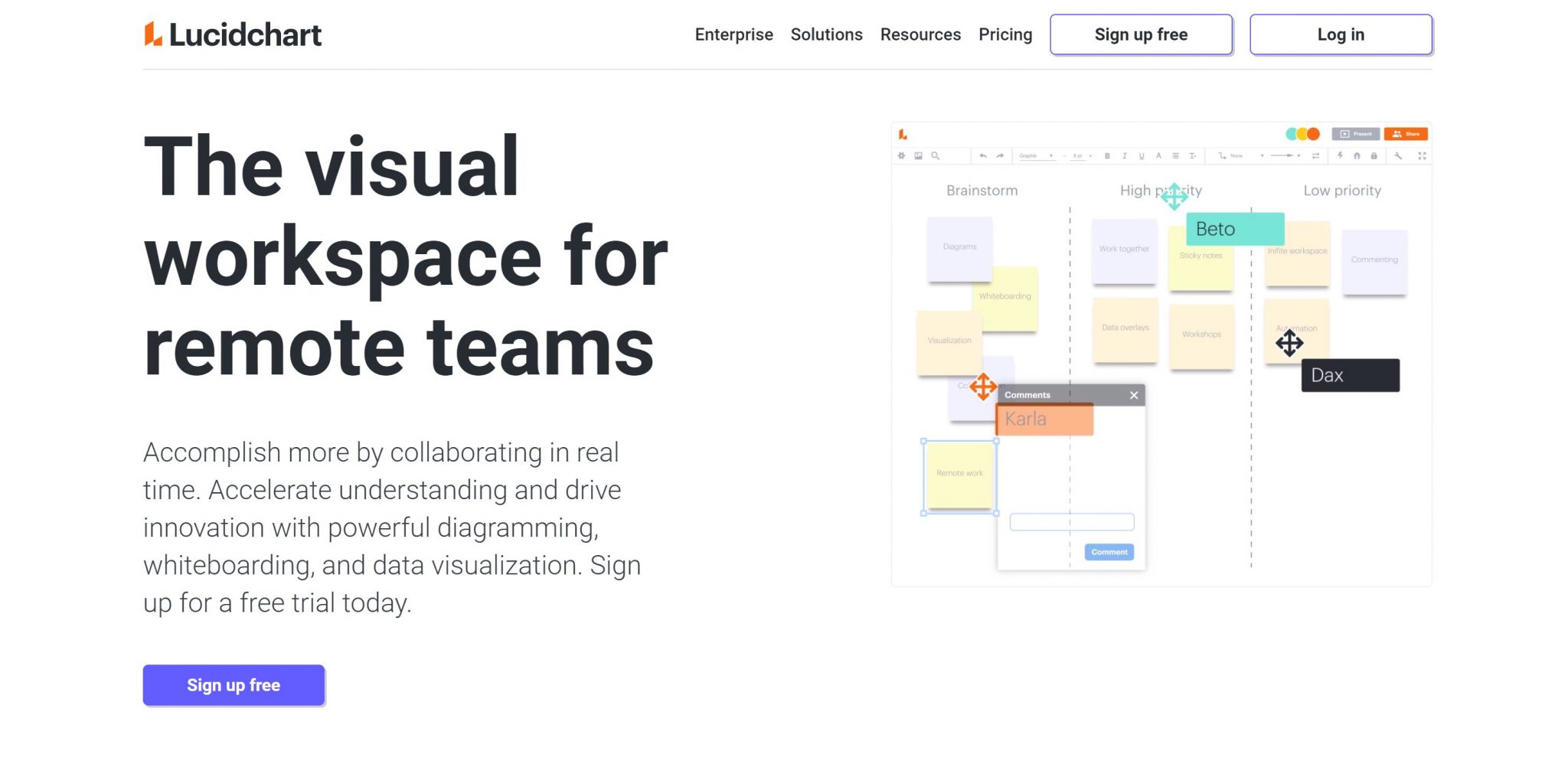 LucidChart is one of the top-most alternatives to Visio. It is a web-based diagram tool that comes with a drag-and-drop interface. Above all, it comes with unlimited shapes and containers which can be included in the designing of flowcharts and diagrams. 
Pricing: LucidChart is a fairly cheaper alternative to the Microsoft Visio. It has a free plan to start with. If you want to upgrade further, it would cost just $7/month. 
Features: 
1000+ Templates available for diagram creation

Integrates with MS Office, GSuite and others.

Collaborate with your team and multiple people can work together at once

It can export and import VDX files easily. 

Works on all devices and all platforms.
Also Read: Best LucidChart Alternatives You Should Use
2. Yed


If you are looking for a free Visio alternative with a simple learning curve, the Yed is one of the best choices for creating diagrams. However, it is only available on the desktop.
Yed may not be the most stylish graphic editor tool but it has all the tools that you might need for creating simple flowcharts. Yed has a simple drag-and-drop interface like most of the diagramming software. 
Pricing: It is free to download Yed on your PC/laptop. 
Features:
Any diagrams can be saved in the format like JPEG, PNG, SWG and other file formats. 

Repository of images for creating diagrams. 

The dashboard is fairly easy to use

Data can be imported from an Excel sheet
3. Gliffy
If you are a small or medium-sized business with less budget, then Gliffy can help you. 
It has all the features that Visio has. However, there may be some limitations to it but you can easily create your flowcharts and diagrams. 
The interface of Gliffy is quiet clean and diagrams can be created using the Drag-and-Drop tools. You can embed URLs into your diagrams to make it more usable for the users. 
Pricing: Gliffy has three plans to choose; Team, Professional and Enterprise. You can also sign up for the free trial of this diagramming tool. 
Features:
Collaborate instantly with your team 

It integrates seamlessly with services like Google Drive, JIRA and Confluence. 

With Gliffy, you can create quick Business Processing Diagrams. 

You can also share diagrams via URL or embedding. 
4. ASCIIFlow Infinity
This tool is used to create ASCII diagrams (American Standard Code for Information Interchange). And, it is one of the easiest tools to create diagrams for your business. 
It is available only in Browser but you would require no guides to create the diagrams for your business. 
However, ASCII doesn't offer the flexibility to create complex engineering diagrams. You will be able to create only simple business diagrams. 
Pricing: ASCIIFlow is free diagramming software. So, you don't need to pay for any premium license to get access to it. 
Features:
It integrates with Google Drive to save changes. 

Designs can be exported in simple designs or HTML format.

Quickly create drawings using the texts. 
5. Pencil Project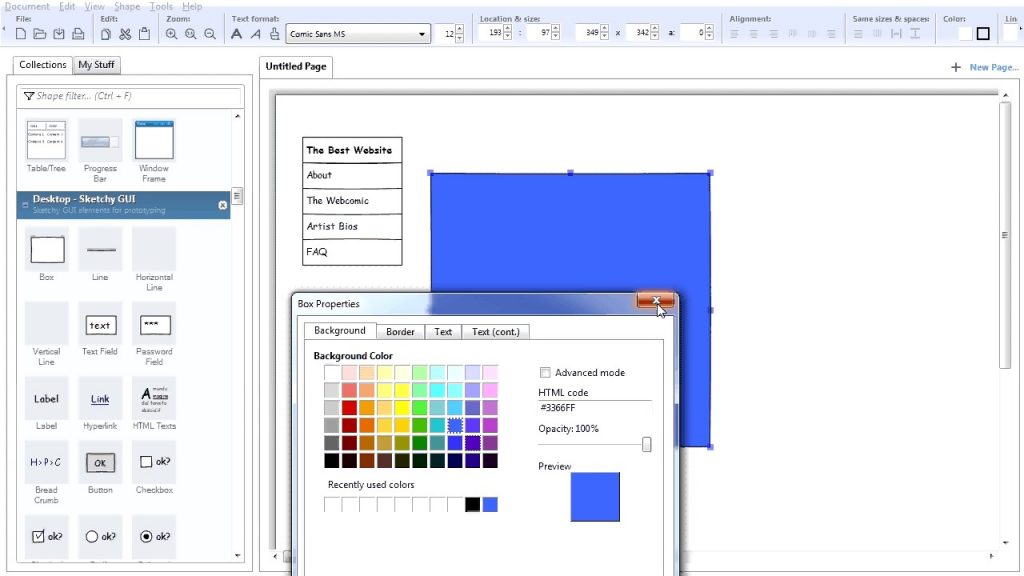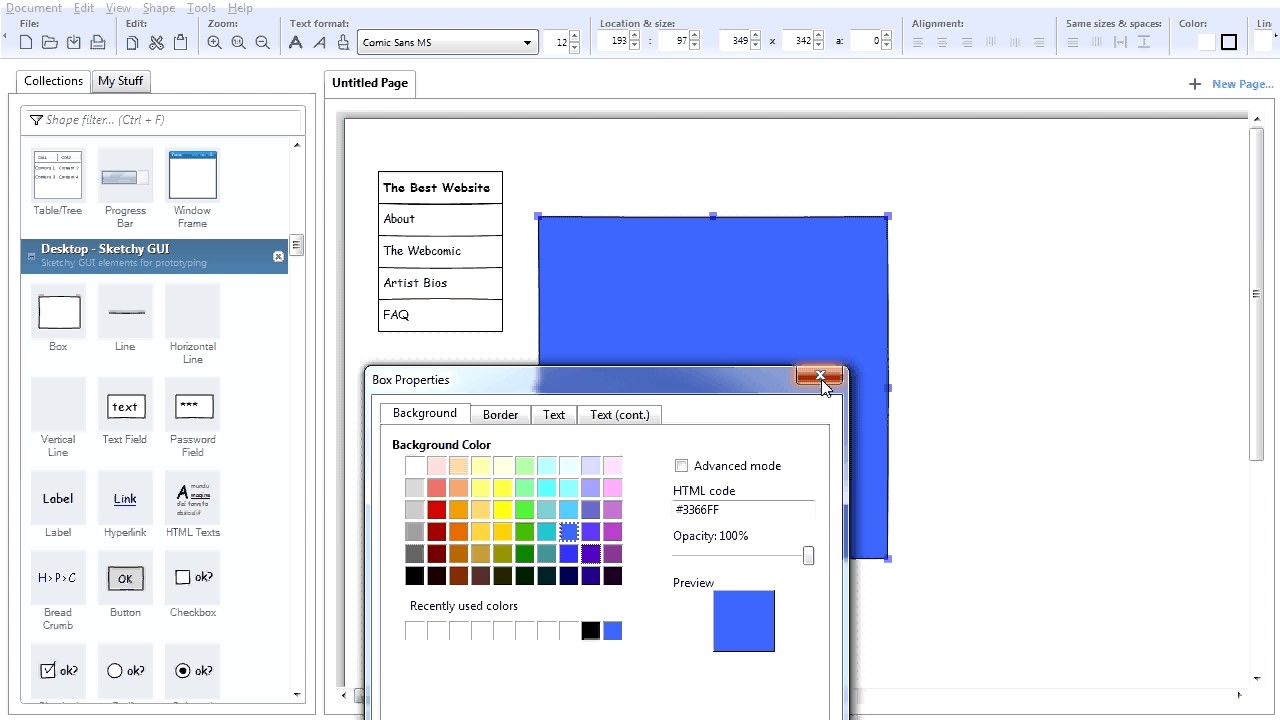 Pencil Project is an open-source Visio alternative that lets you analyze the shapes, elements and creative ideas using the flowchart diagrams. 
It keeps updating with new and simple stencils, unlimited shapes and elements. Furthermore, the control and the dashboard of the Pencil project is a simple one and requires no learning, to begin with. 
Pencil project integrates with OpenclipArt.org that search around the web for the most usable images for your flowchart diagrams. 
Features:
It has connectors to connect two different shapes. 

Export documents quickly to PDF 

Link drawing elements to a particular page 

Completely Free Diagramming Software

It works on all platforms; Windows, MAC and Linux.
6. Draw.io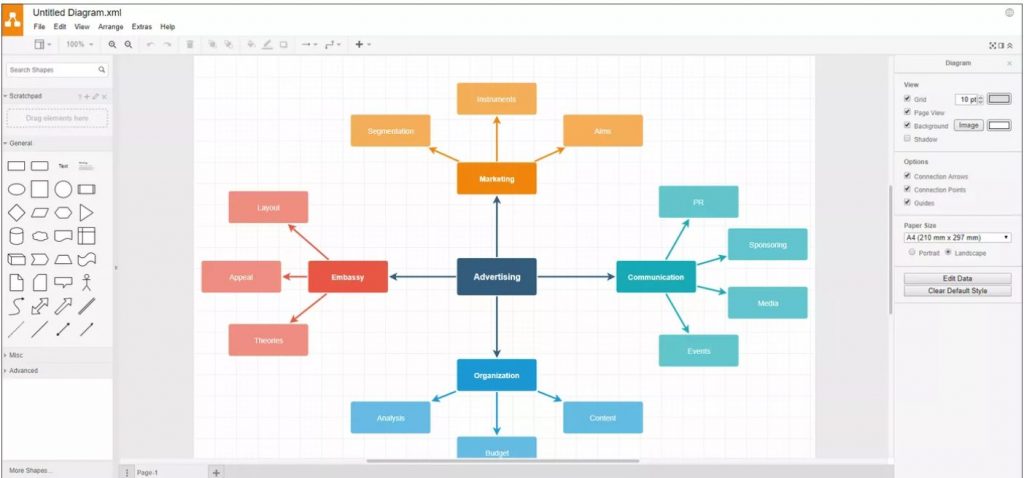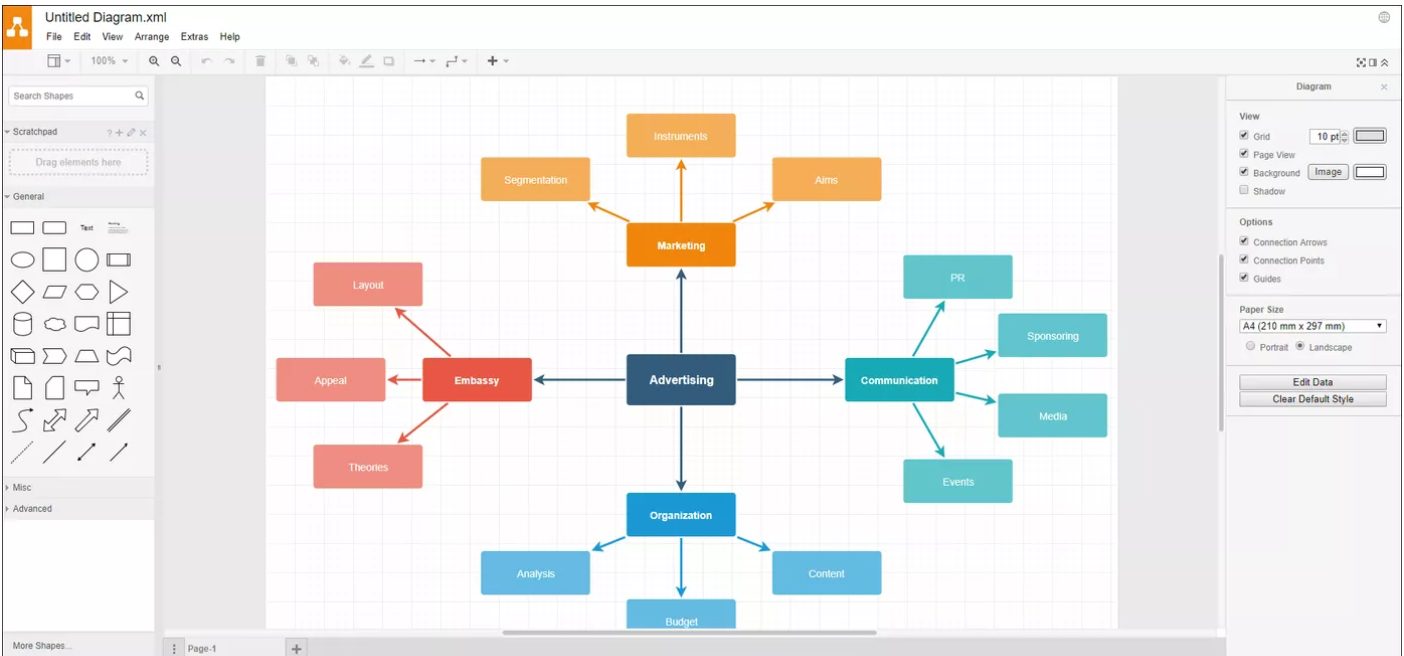 Draw.io is a top-notch alternative to Visio. It can be used to create quick diagrams, flowchart diagrams and UML diagrams. It has all the tools that can be used to create and share diagrams. 
And, the interface is too user-friendly for a newbie. If you have ever used MS Paint, you will be able to relate to this tool. It has tools on the left column and the drawings on the right column of the screen. 
Pricing: Draw.io is completely free to use diagramming software. As soon as you land on their site, you can start working. 
Features:
Share your files on Google Drive, Dropbox, and OneDrive. 

It works on all devices; PC, MAC as well as mobile

You can import information from GitHub, Trello, and GitLab. 

Export your projects in various formats such as PNG, SVG, PDF, XMl, etc. 
7. XMIND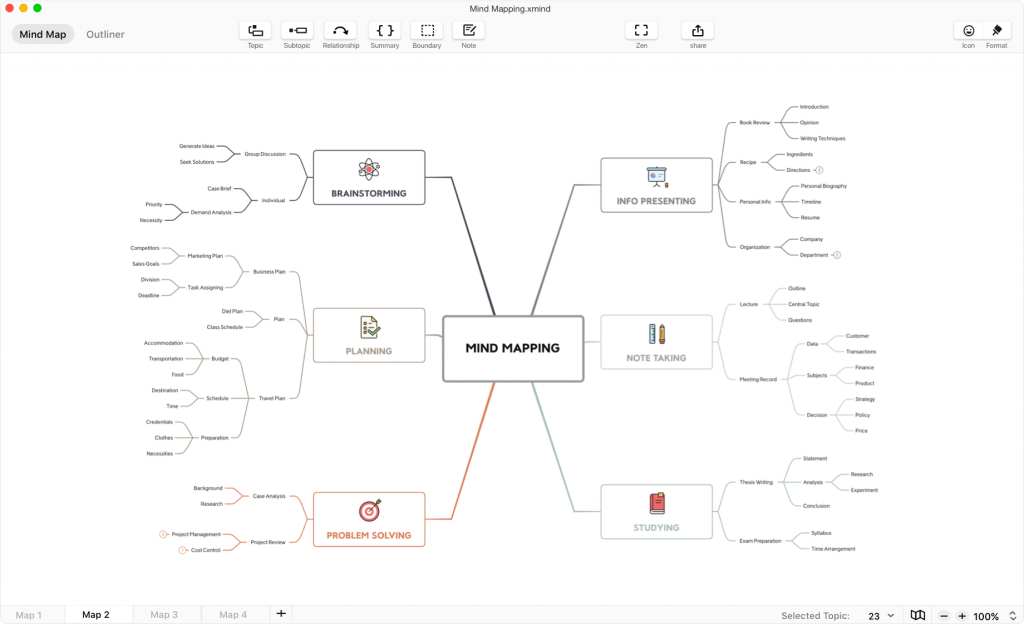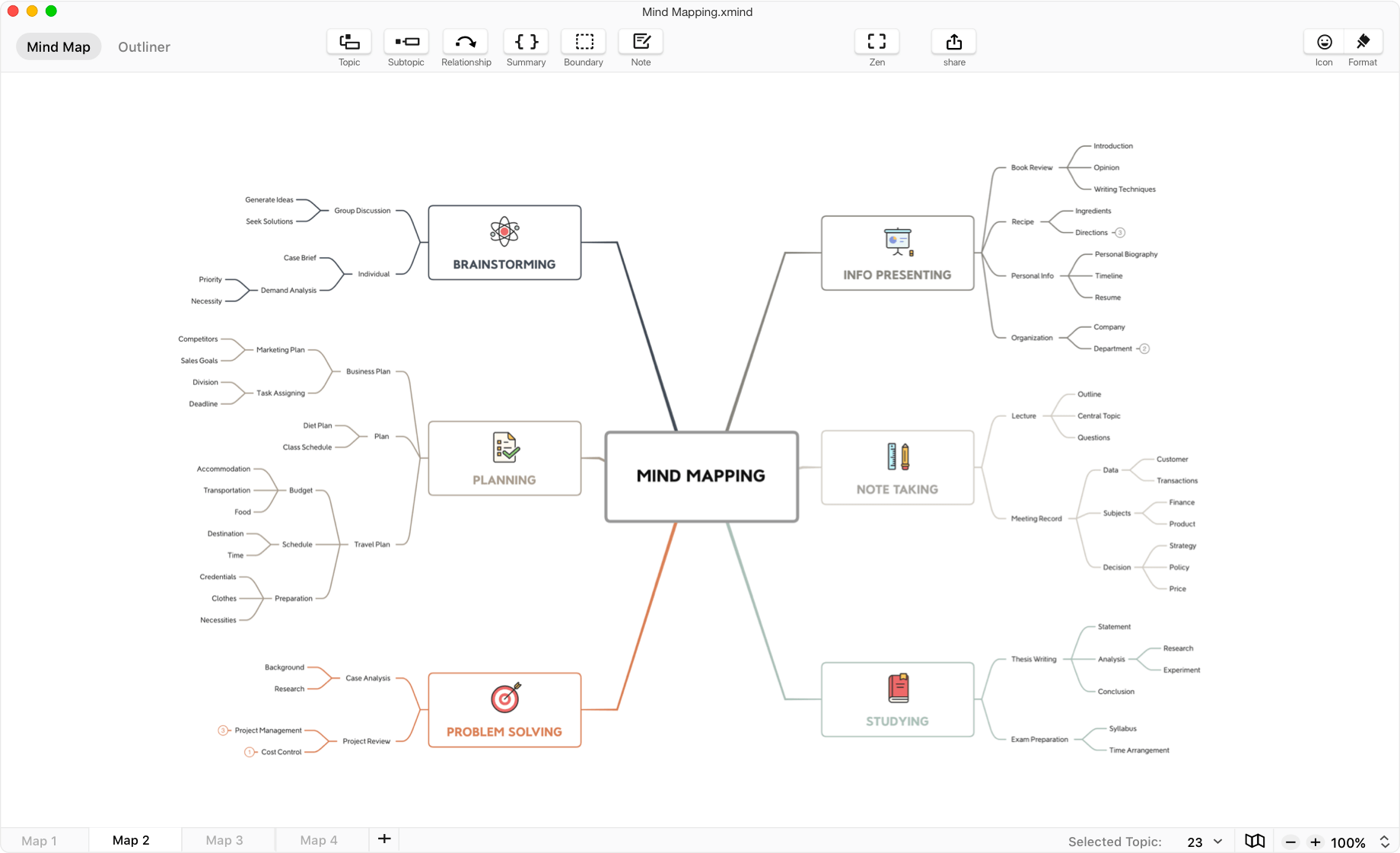 XMind is visual mapping software for small to medium-sized businesses. In fact, if you are looking to create the maps, XMind works way better than Visio. 
You can create quick maps using various keyboard shortcuts for adding texts, shapes and elements to your mapping diagram. It supports various kinds of diagrams such as tree diagrams, fishborne diagrams, and spreadsheets for your business. 
Pricing: XMind has a free version. However, the free version has a watermark stamped on it. The paid version of XMind costs $27.99 to remove the watermark and get more features. 
Features: 
Quick export your diagrams to PDF, Word, Excel, PPT

Easy to use graphic editor for all needs. 

The mobile-based app also available

A vast library of shapes, elements and emojis. 

Various types of diagrams can be created.
8. LibreOffice Draw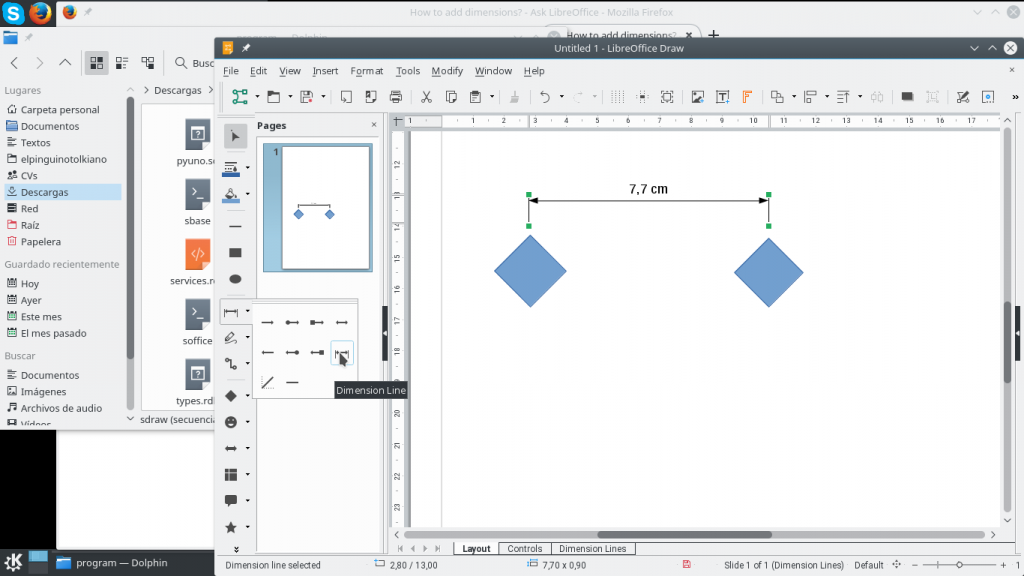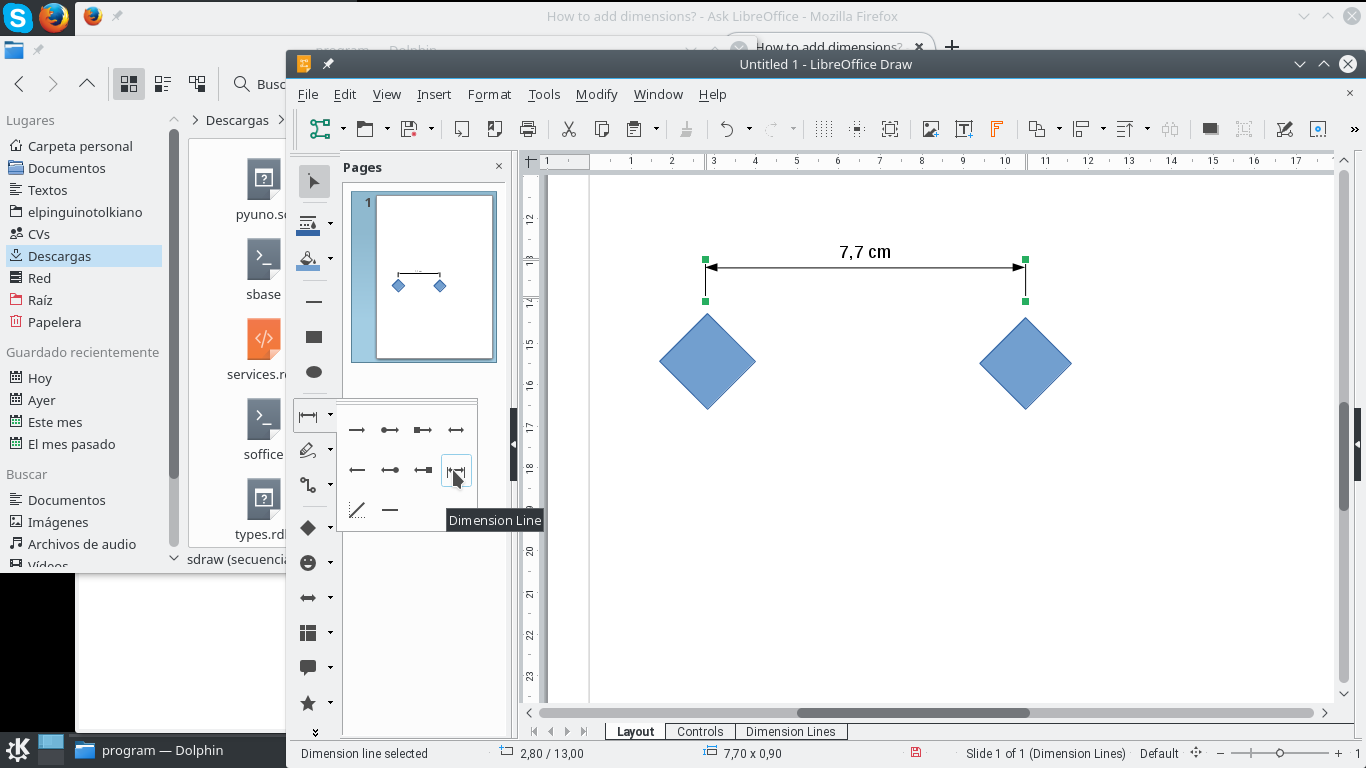 LibreOffiice is one of the direct free Visio alternatives for creating quick flowcharts and diagrams.  You can group different objects and shapes to create a new one. 
LibreOffice is an all-in-one purpose diagram and flowchart software. It is on-premise software and lacks cloud functionality. You can create files in various formats; XML being the default format. 
Pricing: LibreOffice Draw is free diagramming software. However, they haven't mentioned clearly the premium license on their website. 
9. Google Drawings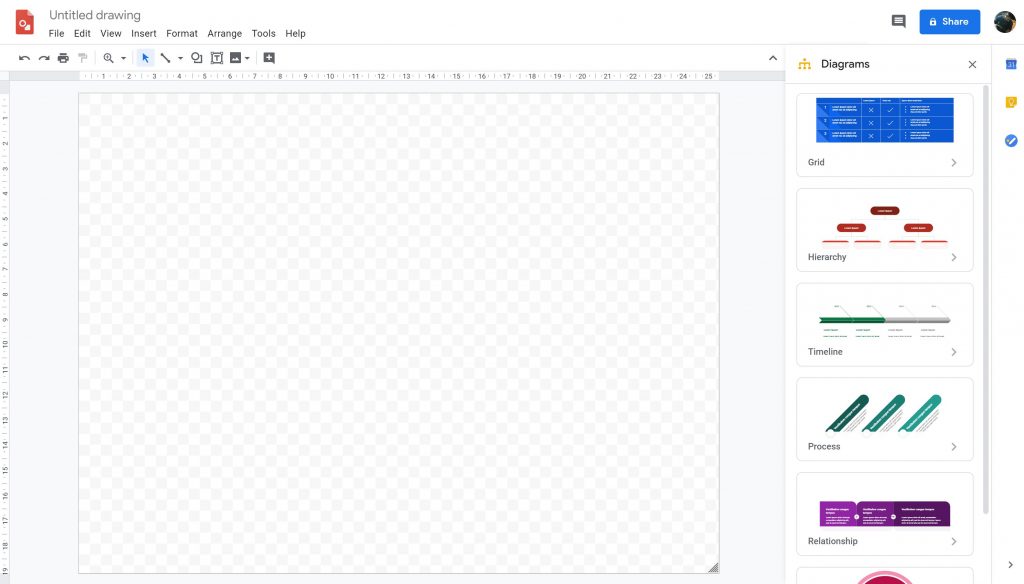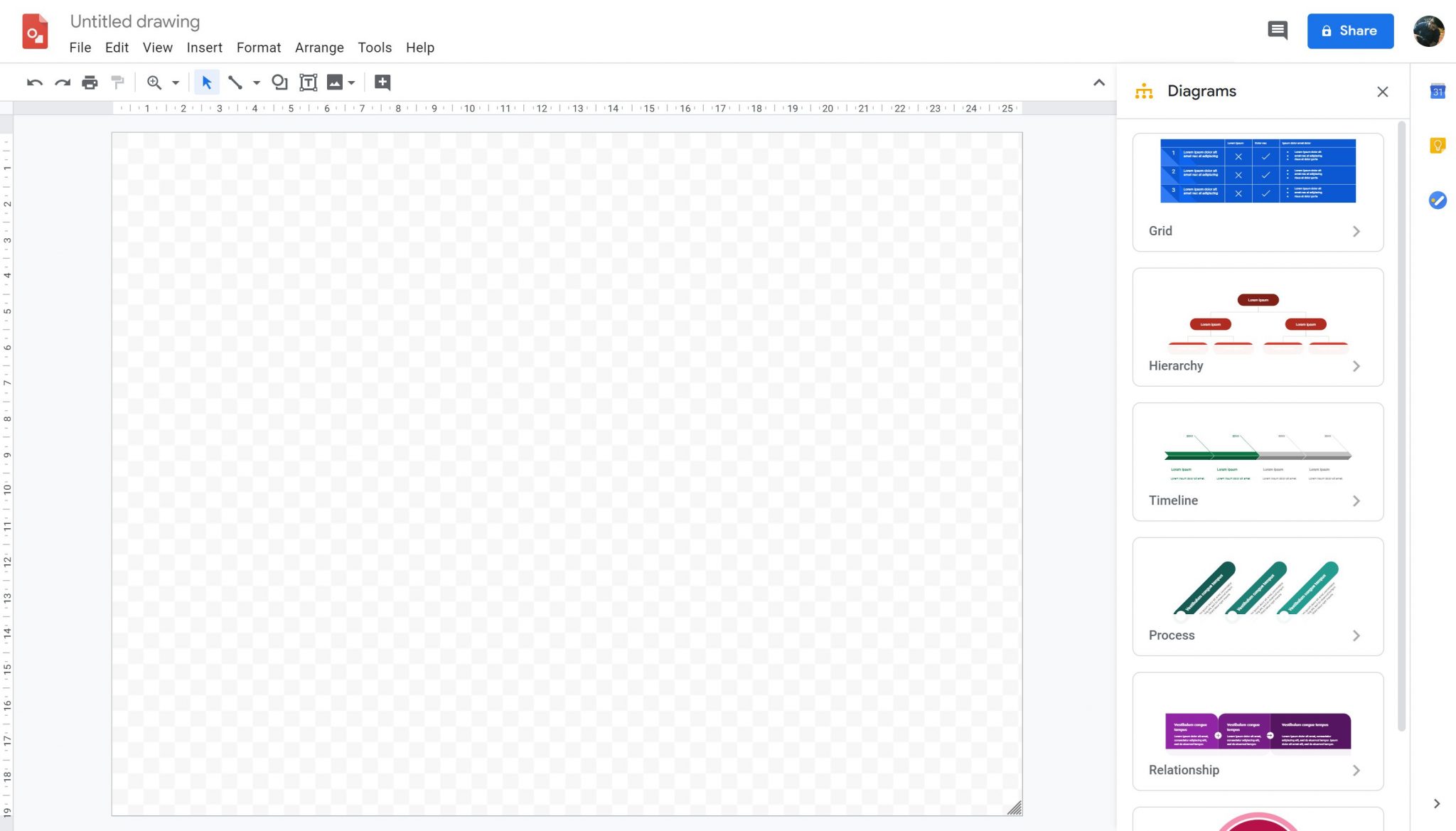 Google Drawings is a cloud-based diagramming software. It is one of the best free Visio alternatives right now. Owned by Google, small business and startups use it as it offers security and more reliability. 
Users can collaborate and work on various or single projects for creating charts, diagrams and maps. Most of the free diagram software gives limited features, Google Drawings is unlimited in shapes and elements. 
It has handy relationship diagrams, charts, and texts and customizable colours for creating more robust diagrams. 
Pricing: Completely free to use
Features:
Plenty of templates

Shareable with various users

Cloud-based software.
Conclusion
Creating maps and flowcharts should be as easy as it is to pronounce. Hence, these diagrams and map software tools can be a great choice for easing your work. 
Visio is a great tool for creating diagrams and maps with a plethora of features. However, it is not affordable for all. 
The Visio alternatives that I have listed below works great for creating the diagrams and maps. And, the best part; all of them offer a free trial or a free version. 
Related Posts: