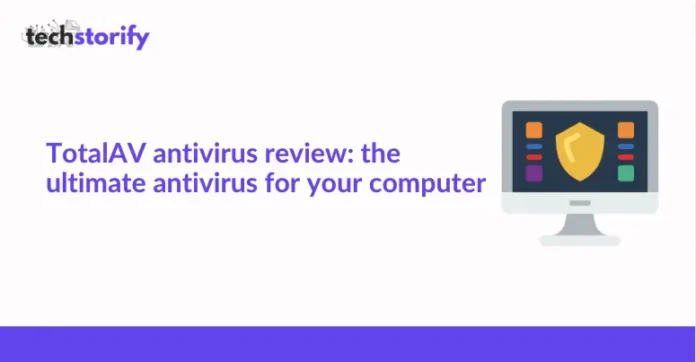 TotalAV is an amazing antivirus! Why do you need it?
As the world is adopting new technologies and moving toward the Internet, there has been an increasing demand for malware control to protect personal data from cyber-attacks.
These cyber-attacks are one of the most serious threats of a modern-day business or an individual. With so many antivirus suites available in the market, it is difficult to choose the one that is perfect for you.
TotalAV is a relatively new entrant in the antivirus suite category. The TotalAV Antivirus comes in both paid and free variants. Known to deliver industry-leading security, TotalAV is an equally good antivirus that competes with big brands like McAfee, Kaspersky, Norton, and Bitdefender.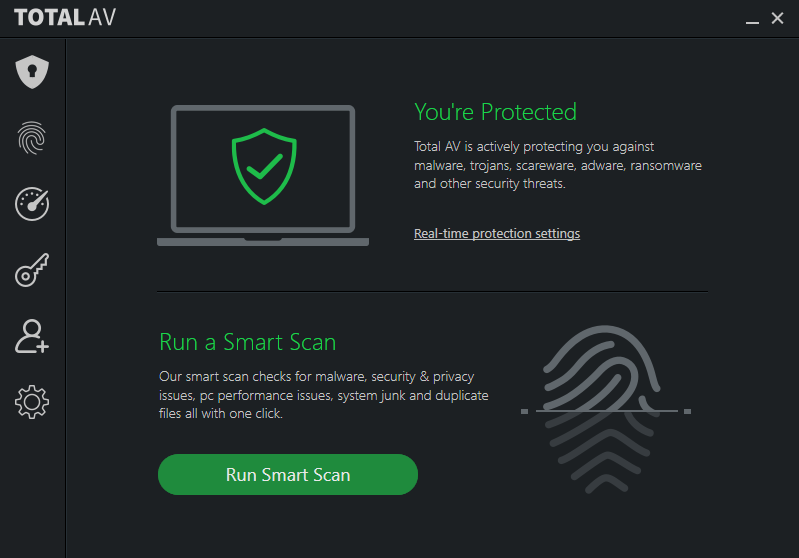 This affordable, versatile, and feature-packed antivirus comes in 4 different packages. You can choose the one whose services and offerings fit your requirements. It won't be wrong to say that TotalAV is an all-rounder in the antivirus category, making it a decent pick. It also protects against all kinds of malware, including ransomware, spyware, and adware.
The company in the very beginning also used to offer a free VPN with every single package of theirs, but lately, they've stopped giving it for free. In case you need a VPN service, you will have to pay an extra amount. However, there are still many wonderful features that TotalAV has to offer. Come, let's look at them in our TotalAV antivirus review.
Related Article – Best Free Android Antivirus Apps
WHAT ALL DO YOU REQUIRE FOR TOTALAV ANTIVIRUS?
The TotalAV antivirus makes applications for your Windows, Android, Mac, and iOS devices. The application for Windows and Mac offers standard antivirus protection, whereas, in the case of android devices, it offers not just antivirus protection but also an optimizer, and an app manager.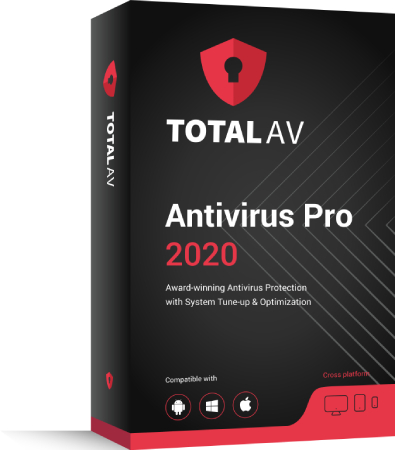 The iOS version is limited in terms of its offerings. Still, it offers an optimizer, a photo manager, and a safe browsing tool.
As such, there are no specific system requirements that you require to use TotalAV Antivirus software. The application is pretty easy to download on any of the above-mentioned devices.
HOW DO YOU INSTALL & SETUP?
To install and setup TotalAV antivirus software, first, you will have to create an account. Now you must be thinking that who logins or creates an account to download a free version of something? Yes, we have to agree that this is something that can turn people off.
So, once you have created an account, TotalAV will update its virus definitions onto your device. And once that done, you can then install the program. Please note that the installation in itself is a 10 minutes process.
After being installed onto your device, the TotalAV antivirus will run smoothly and silently in the system tray, but it will load up the dashboard for the first time.
If you wish to download the free version of TotalAV antivirus: Click on the download button to start the download of your free version. Next, you will have to select the version of the software that is suitable for your device's system (Windows, Mac, iOS, or Android).
If you wish to download the premium version of TotalAV antivirus: The procedure to download the software is similar to the one mentioned above. The only difference is that you will have to select the package out of the list of 4 packages available and then proceed to the payment gateway.
WHY TOTALAV ANTIVIRUS SOFTWARE?
TotalAV antivirus is an intuitive antivirus, which is total value for money. Even their free plan makes sure your device is well protected.
It offers decent malware and spyware protection and has both pros and cons. Let's look at the list that will help you evaluate.
PROS
Strong protection against cyber-attacks, phishing, and malicious URL.
It offers an app for Mac, Windows, Android, and iOS.
It doesn't require much system resources. TotalAV works even on old versions of computers.
24*7 customer protection.
Offers a free version.
Anti-adware.
Safe website browser extension.
CONS
Scores average in hands-on malware tests.
Not a great antivirus solution.
The free version of it doesn't offer real-time protection.
Quick scans are not very quick.
TotalAV doesn't offer webcam and microphone protection.
THE USER INTERFACE
The user interface isn't quite impressive, albeit it is very easy to navigate. It's clear-cut and well-designed. We can't deny that some aspects of the interface are unnecessary and don't make any sense.  Just look at those meters in the image below. They are confusing, right? These meters will always make you feel like there something wrong with the system, which, in reality, is not the case.
Not just that, there is also an unnecessary duplication with the diagnostics button.  The menu on the left side of the interface has options like diagnostics, antivirus, system boost, web security, password vault, and disk cleaner.
Otherwise, the main dashboard is quite easy to understand and use. You can easily access the features like scans, the optimization tools, and even the security settings.
TOTALAV ANTIVIRUS FEATURES
Come, let's look at the overview of all the features that TotalAV has to offer.
FEATURES
Password Manager
No
File Shredder
No
Multi-OS Support
Yes
Parental Control
No
Disk Cleanup
Yes
VPN
No
Profiles
No
PROTECTION
Ransomware Protection
Yes
Firewall
Yes
Webcam Protection
No
Phishing Protection
Yes
Download Protection
Yes
Secure Browser
Yes
Real-time monitoring
Yes
OPERATING SYSTEM
Windows
Yes
Linux
No
Android
No
iOS
No
macOS
Yes
USABILITY
Desktop UI
Yes
Mobile Applications
No
Browser Extension
Yes
SUPPORT
Help Centre
Yes
Forum
No
Live Chat
Yes
Phone
Yes
Email
Yes
Around the clock support
Yes
Tutorials
Yes
The list of features that TotalAV offers is a long one. The TotalAV comes with a variety of features across all their packages. Browser extensions, real-time protection for download, install and executable files, protection against malware, spyware, and ransomware are some features that are common across all.
TotalAV doesn't offer parental controls or explicit performance boosters for games, but there is a system boost feature that lets you decide what apps to allow at start-up, and the disk cleaner gets rid of junk and duplicate files.
There are some features that are only available on the premium package. These features include password vault (it stores the encrypted password file on your device, and it can be only opened with a master password), 24*7 priority support, and smartphone optimization & protections.
1. Security
TotalAV provides you with the entire standard item that you usually find in an antivirus program. It offers both a quick scan option and a whole system scan option. There's no denying that the full scan is more efficient and does a good job.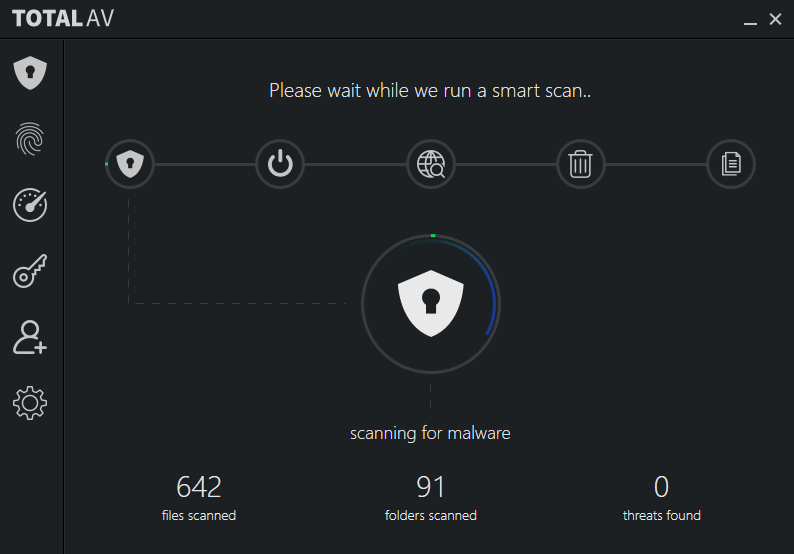 TotalAV also provides a standard firewall and real-time protection. The paid version offers a quarantine option. So with the free version, your options for what to do with a virus or a malware are limited. This means the functionality of the free version is quite limited.
If you go for their advanced feature, you can protect up to 6 of your devices on different platforms.
2. Safe Browsing (VPN)
TotalAV added a well-known & feature heavy VPN into their product. If you wish to get this extra VPN feature, you can easily pay for it and use it. The TotalAV's VPN comes in really handy if you wish to hide your location during your browsing sessions. It also allows you to unlock and watch restricted content.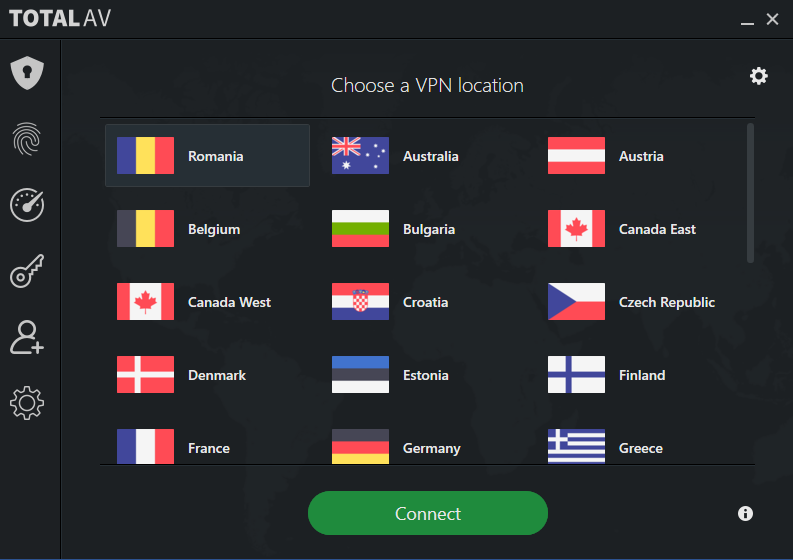 It comes with unlimited data. So, you really don't have to worry about how much content you see during the current situation where everything is locked down.
It also provides you with a safe Wi-Fi connection.
3. Ad-Block
Ad-Block is a free add-on of the Chrome browser feature. With this feature, the users can restrict Google, Firefox and Edge ads for the various websites they visit.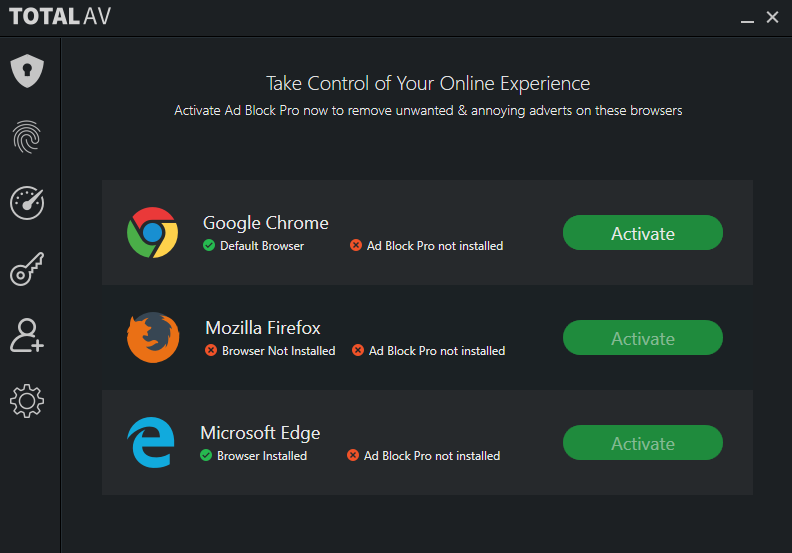 You can activate this feature when you scroll for data protection and activate them browser wise. It automatically supports your default browser.
4. Password Vault
With the Password Vault feature, you can retrieve, manage, and store all your passwords and user ids in one safe place. The Password Vault by TotalAV antivirus makes filling in password easier and the browser extension atomizes the whole process.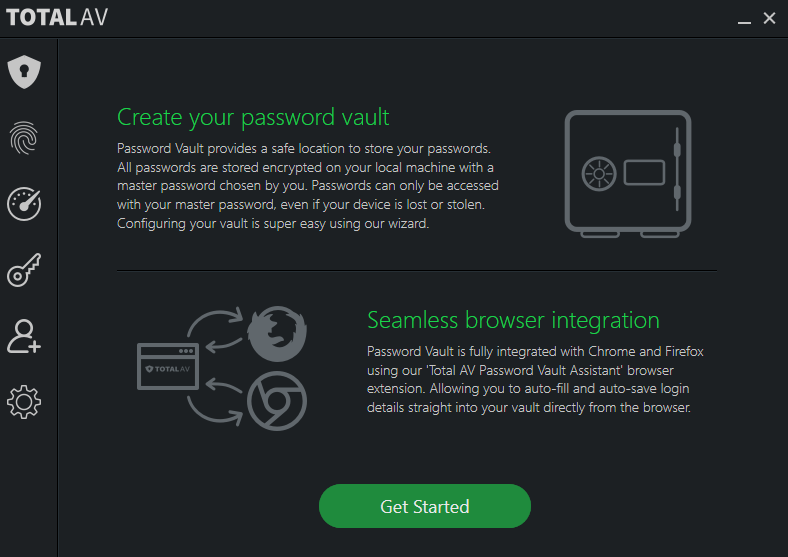 5. System Tune-up
The System Tune-up feature of TotalAV antivirus allows users to maintain their computer's sustainability. The feature majorly consists of three tools – The Startup Programs, Uninstall Applications, and Browser Manager.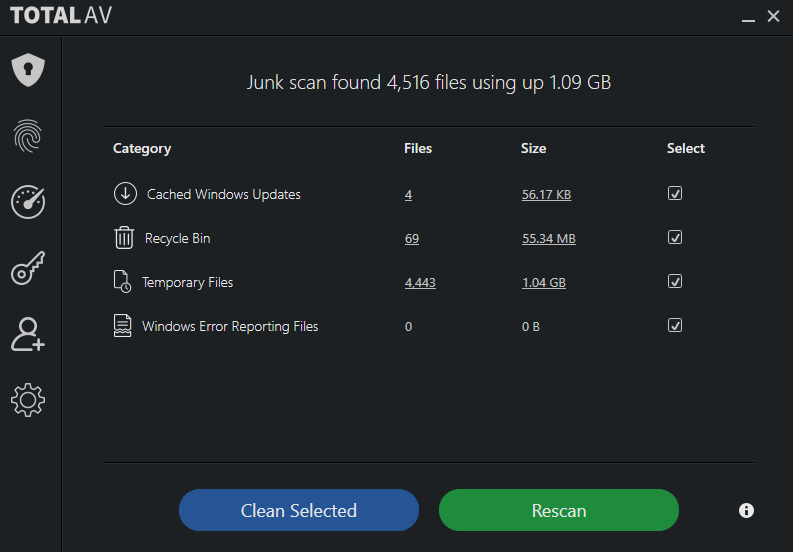 Let's look at the function of each tool. The Startup Programs tool allows you to define the apps that will run automatically whenever you boot your computer.
The Uninstall Applications tool makes it easier for you to delete the unwanted apps of software. And the Browser Manager tool cleans up your cookies so that all your online activity is completely private.
6. SUPPORT AND CUSTOMER CARE
TotalAV support and customer care are exceptionally good. This company values its customers, and therefore they offer highly qualified professional customer support to help you out. The average time taken by their support team to answer a call or an email is hardly 5-10 minutes.
They also have a long FAQ page and an impressive knowledge base where you can easily find answers to the majority of your questions. In addition to that, they also provide tutorials and guidelines on how to use the service. If your questions are still unanswered, you can contact their assistants via email, phone, or 24*7 live chat.
You can also seek support and customer help via TotalAV's social media handles.
PLANS AND PRICES
The TotalAV antivirus offers three standard plans. The details are as followed.
1. Essential Antivirus
Promotion price: 19.95 for 1 year for 1 device.
Platforms: PC, Mac, Android, and iOS.
Services offered: Ransomware protection, real-time virus/malware protection, anti-phishing, firewall, browser extensions, PC optimization, disk cleaner, remote firewall protection, web shield extension, web browser cleaner & manager, and 30-day money-back guarantee.
Services not offered: Antivirus eBook, Safe Password Vault, 24/7 super-fast priority support, and smartphone optimizer and protection.
The 1-year plan of TotalAV's Essential Antivirus costs $8.33/month & $99.95 if billed every year.
2. Antivirus Pro
Platform: Mac, Windows, iOS, and Android.
Promotional Price: 39.95 for 1 year for 3 devices.
Services offered: Ransomware protection, real-time virus/malware protection, anti-phishing, firewall, browser extensions, PC optimization, disk cleaner, remote firewall protection, web shield extension, web browser cleaner & manager, VPN & password manager, Antivirus eBook, and 30-day money-back guarantee.
The 1-year plan of TotalAV's Antivirus Pro costs $10.00/month and $119.95 if billed every year.
3. Ultimate Antivirus
Promotional Price: 39.95 for 1 year for 5 devices.
Services offered: Ransomware protection, real-time virus/malware protection, anti-phishing, firewall, browser extensions, PC optimization, disk cleaner, remote firewall protection, web shield extension, web browser cleaner & manager, VPN & password manager, Antivirus eBook, priority support, smartphone optimizer and protection, and 30-day money-back guarantee.
The 1-year plan of TotalAV's Ultimate Antivirus costs $12.50/month and $149.95 if billed every year.
Apart from these three above-mentioned plans, there a free plan as well that TotalAV antivirus offers to its audience. Although most of the features are disabled in the free plan it lets you try it for seven days.
Payment: TotalAV Antivirus has a lot of payment limitations as they just have PayPal as a mode for making payment.
Moreover, there is a huge difference between the promotional prices and regular prices.
Wrapping Up
The TotalAV is a low-profile, fully-functioning application that offers a huge list of features. With so many antivirus options available in the market today, there's a TotalAV antivirus solution with its signature feature like the VPN.
However, the company needs to become more transparent, especially when it comes to their auto-renewal policy.
Undoubtedly, this is a great antivirus when compared to others in the market. TotalAV is affordable, yet solid on protection algorithms. The friendly, neat, and clean interface, the low system impact, and fast full scans make it a good value for money product. Although this antivirus can't compete with Avira's and Kaspersky's of the antivirus world, it is still in the list of top 10 antiviruses all because of its big list of features.