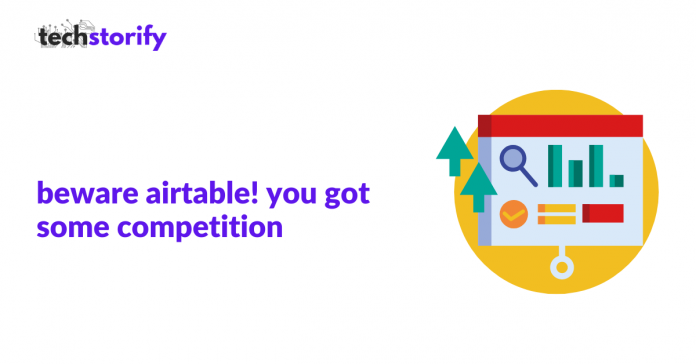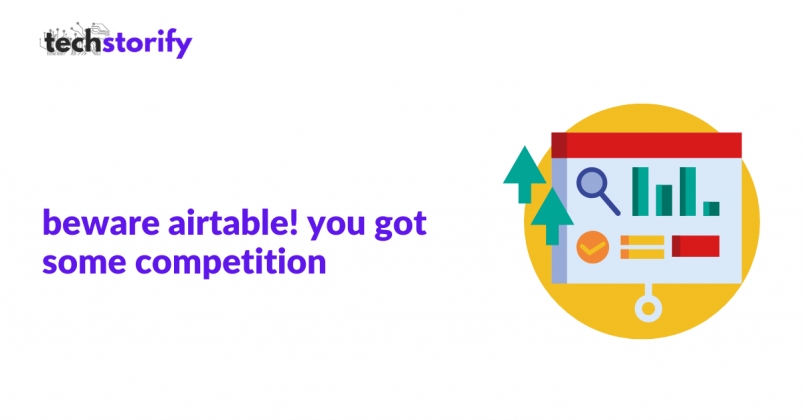 Airtable is a flexible visual project management software that you can use to create projects in various views depending on the type of project and user preferences.
Because of its incredible visual nature, some of the top brands use this tool. It has both in-built blocks from Airtable itself and third-party apps such as Typeform, Pexels, Loom, etc. The software also integrates with several other third-party apps such as Google Drive, Dropbox, Gmail, LinkedIn, Mailchimp, etc.
The people and companies use Airtable for different purposes — from creating content calendars and project management trackers to employee org charts and even building full-on databases.
Well, there are several other project management tools available in the market that will suit different businesses and individuals. If you are one of those persons who are not happy with Airtable and its visual features it offers, here's a list of alternatives to Airtable.
Best Airtable Alternatives
1 – Teamwork Projects
Teamwork Projects is our first recommendation if you are looking for the best project management software.
It offers essential tools so that users can take care of every aspect of their projects, from start to finish. Along with assigning tasks, Teamwork Projects provides an array of services such as time tracking, task prioritization, multiple assigning options for tasks, real-time messengers and helpdesk, Gantt charts, and data importing.
No doubt that the software comes with a great list of features that let you organize your workflow and manage teams under one central place.
Features:
Tasks and sub-tasks management
Manage and optimize team resources
Various color themes and templates
Offers board view to automate your workflow
Time tracking to track and bill for your client projects
Integration with multiple third-party apps
Gantt chart
Offers task history
Write and share content on a project with notebooks
2 – Quire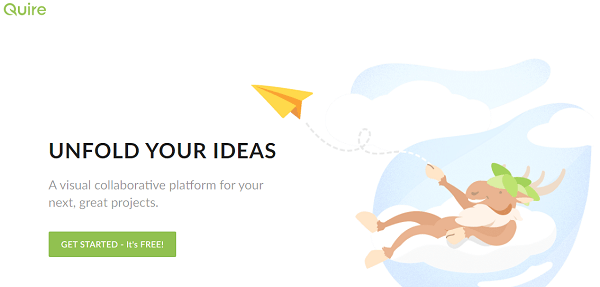 Quire is another Airtable alternative and a cloud-based project management solution designed to help businesses manage to-do lists, tasks, and more to facilitate collaboration across teams.
It lets you dynamically map your thoughts by encouraging you to tackle big goals with small steps.
With Quire, teams can arrange and prioritize tasks via Kanban board, enabling visualization of workflows across members.
Features:
Document management
Unlimited tasks and subtasks with unique trees
Real-time editing
Communication tools
Smart folders
Share project with anyone
Discussion boards
Transparent and simple
Visualize and complete tasks in Kanban board
File sharing
Milestone tracking
Integration with multiple third-party apps
Project planning
Multiple team roles and permissions
3 – Asana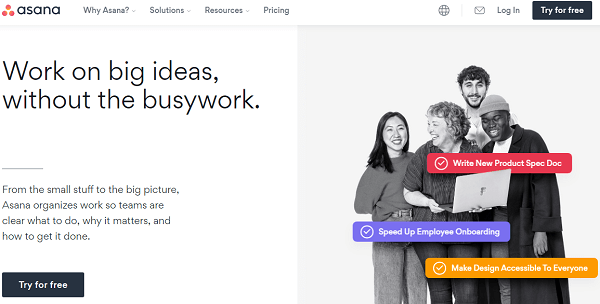 Asana is our next pick for best alternatives to Airtable. This software can get you and your entire team better organized and prepared for about anything.
Using it, you can easily keep track of different tasks, organize assignments and create more advanced to-do lists.
This project management tool lets you break projects down into sections and sub-lists, along with dashboards to see how much of the project has been completed already. It provides teams with transparent channels to collaborate and communicate effectively.
This software lets you share files and other information, and even tag a team member in the comments to involve them in a certain task.
Features:
Task tracking
Uploading attachments and adding comments to tasks
Real-time updates
Organize and assign tasks
Bring the team's goals, plans, tasks, and files in one shared space
My Tasks list and Focus Mode
Kanban support
Integrations with other apps
4 – Freedcamp
Freedcamp is an all-in-one solution that offers a more comprehensive approach to project management.
This project management software is designed for single as well as multiple users to organize and manage their projects effectively. It provides free, effortless collaboration tools for teams.
The user interface looks so fresh and modern. It gives users multiple views that include Kanban boards, Gantt chart, and a list. Also, there is a centralized place for holding project-relevant discussions.
Features:
Tasks and subtasks management
Kanban visualization
Discussion boards
Document management
Milestones to track your project's events
Time tracking
Invoice generation
Gantt chart
Personal task manager
Issue tracker
5 – Podio
What makes Podio a top alternative to Airtable? It's a powerful, flexible tool that's intuitive and easy to use.
The software offers its users a rich set of collaboration features. The platform is famous for combining content, context, and collaboration in one place.
This customizable work and project management tool offers solutions to unmanageable emails, unstructured documents, and disconnected systems.
Additionally, it ensures transparency and accountability.  You can also get instant work status and reports, and more.
Features:
Content, context and conversations in a single place
Personal dashboards
Task management
Communication and online meeting
File sharing
Customizable calendars
Seamless integration
6 – Notion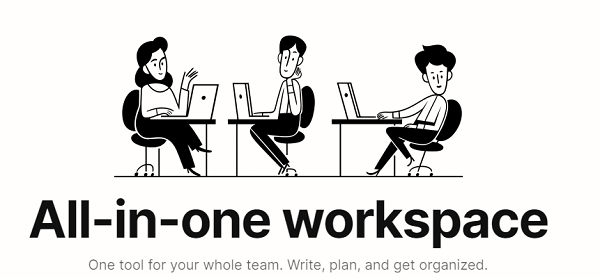 If you're looking to build a customized project management experience, Notion is the right option for you. This project management software is used for a whole range of different project management workflows, task management, and note-taking.
The tool allows you to manage your tasks without getting into the frustration of complicated functionality. It combines note-taking, task management, spreadsheets, and databases all under one platform.
Notion is built around pages and databases, and within each page, you can add content such as text, images, links, etc. You can also comment on any part of a page, edit pages in real-time, and @mention other team members.
Features:
To-do list management
Kanban workflow
Documents management
Integration with third-party application
Build knowledge bases
Create spreadsheets
Collaborate in real time
Invite teammate and share documents
You May Like This – Best Notion Alternatives
7 – Hansoft

The next alternative to Airtable is Hansoft. It is a tool for team collaboration and management in agile software development of products and services.
Hansoft supports thousands of team members and can be used to manage a diverse and disposed team.
Big organisations use this tool for Kanban, collaborative Gantt scheduling, defect tracking, news feed, chat, document management, external party collaboration, long term planning, real-time reporting, workload and portfolio analysis.
It provides excellent flexibility and integration. Also comes with a responsive and user-friendly interface.
Features:
Support Kanban and Gantt charts
Advanced reporting
Time tracking
Monitor workflow and task progress
Multiple task assignments
Application integration
File sharing
Automatic aggregation
Project members can update their work in real-time.
Customise tasks
8 – Quip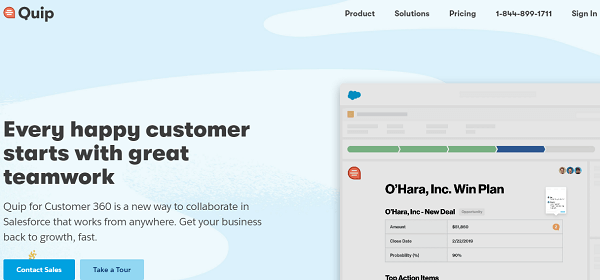 Our next pick is Quip, cloud-based project management and task collaboration solution that help users work together and communicate without emails.
This project management software offers every tool to the user that can streamline the whole process of documentation.
Quip's team chat feature lets users create different chat rooms on different topics, and there are discussion threads for each document. The software aims to simplify collaboration and communication over any device, be it desktop, tablet, or smartphone.
The tool provides documents and spreadsheets functionality to keep track of your important team data.
Features:
Document management
Personal to-do lists
Project milestones and priorities lists
Document sharing
Real-time chat and messaging
Create chat groups
Ease of access
Chat within documents and spreadsheets
Customized permissions for documents
Import and export documents
9 – Zenkit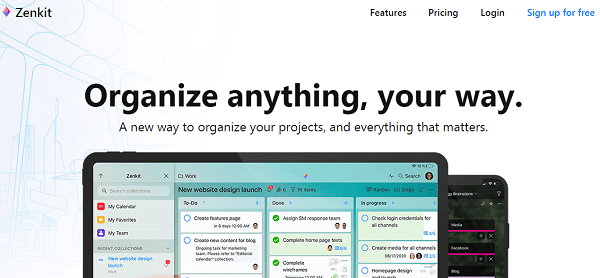 This Airtable alternative is quite popular among businesses of all sizes. Zenkit helps in collaboration with people from both inside and outside the organization.
It lets you create a Kanban board to track everything, with flexibility. Additionally, it offers collaboration, calendar management, task management, file sharing and project search functionalities within a suite.
The wide range of project views is another perk such as list, Kanban, table, calendar, and mindmap. It gives you the ability to publish, share, or embed project overviews on any website. This feature is useful for freelancers and teams working with clients.
Features:
Calendar management
Task management
File sharing
Prioritization of tasks
Invite others to collaborate with you on your projects
Activity tracking
Rich text editing
Assign tasks
Support @mentions to ping your teammate and bring him into the conversation
Offline mode available
10 – Trello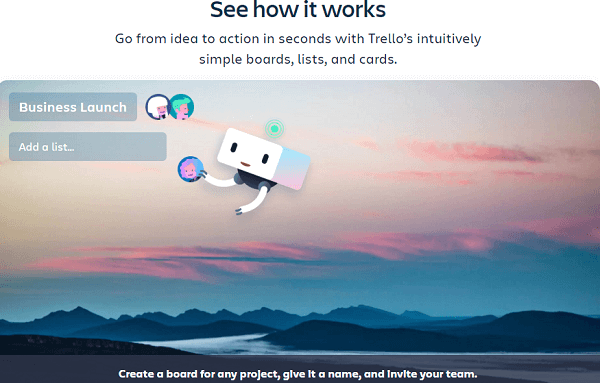 Trello is a powerful project management tool that delivers the visualization of your project in a single complete view.
It's a flexible and easy-to-use task management tool based on an online Kanban card management system. Information is visible on cards where you can add comments, attach files, and set due dates on each card.
These cards can display conversations or to-do lists, which can be placed on a board, making them accessible for any of the tool users.
Features:
Integrates with Slack, Evernote, Dropbox, Google Drive, and a lot more
Information at a glance
Custom card and board buttons
Individual/Group Task Assignment
File attachment
Easy organization with labeling, tags, and comments
Smooth editing
Searchable database
Final Words
So now you know the best alternatives to Airtable. All these tools provide flexibility to users in how they want to manage and work with their information.
Which project management software will you use to organize your workflow and collaborate with teams? You can share your favourite software name in the comments below.
Quick Links