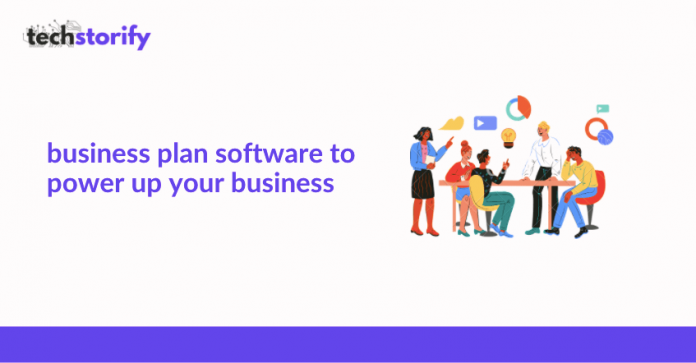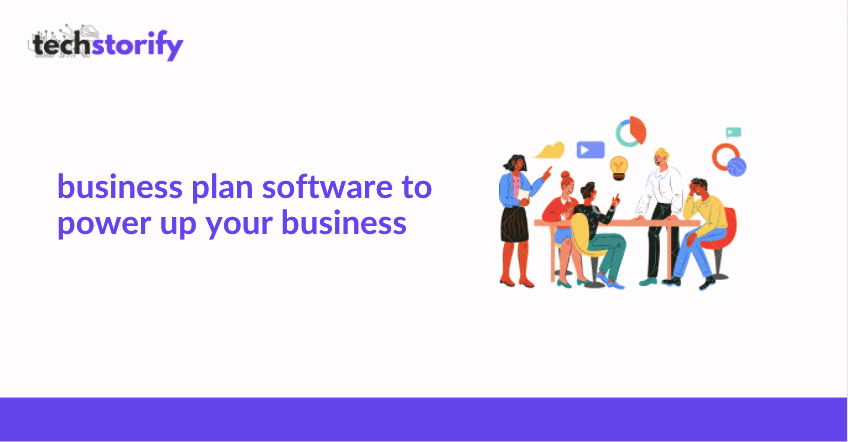 Setting out a business requires an intricately focused, thorough, and well-formed plan to adopt the right solutions for a business.
Thus, you need an effective business plan software for the detailed planning of accomplishing targeted goals.
What is Business Plan Software?
A business plan software help guides you to write a detailed business plan and walk you through each step that is appropriate for your business.
Even the simplest business plan should show the generation of financial reports, monthly and yearly projections context and analysis, report depth and presentation. 
The best business plan software should show and deliver you acquire investment capital and filing of any planning gaps.
The best business plan software should make the process of writing down your business plan much easier and should literally have the best business plan fall into your lap and deliver the promise to benefit you.
The task of writing down a business plan can be daunting as business plans are created to showcase the clear and detailed structure of your business implementation, execution, gaining and measuring success.
Business plans are conveniently built to bring attention to strategies and actions, milestones, keeping a check on tasks and duties, the resources you need to get the work done and to access consistent follow-up.
A formal business plan must include, a company overview, details about products and services, market analysis and marketing strategies, company milestones, and information about the monetary plan.
While detailing and planning out a business plan and setting up your business for success can be an uphill process. And to ensure all plans and tasks pan out correctly, most entrepreneurs have made a turn for business planning software overwriting businesses plan.
Quick Features of Business Plan Software
The best business plan software must have these features:
– Step-by-step guidance
– Statement and report generation
– Accurate forecasting
– Anywhere access
– Accounting integration
– Data visualization
– Progress tracking
– Template management
– Reporting & statistics
– Access control
5 Best Business Plan Software That Will Scale Your Business 
In this article, we are breaking down the five best business plan software and tools for your small business.
1. LivePlan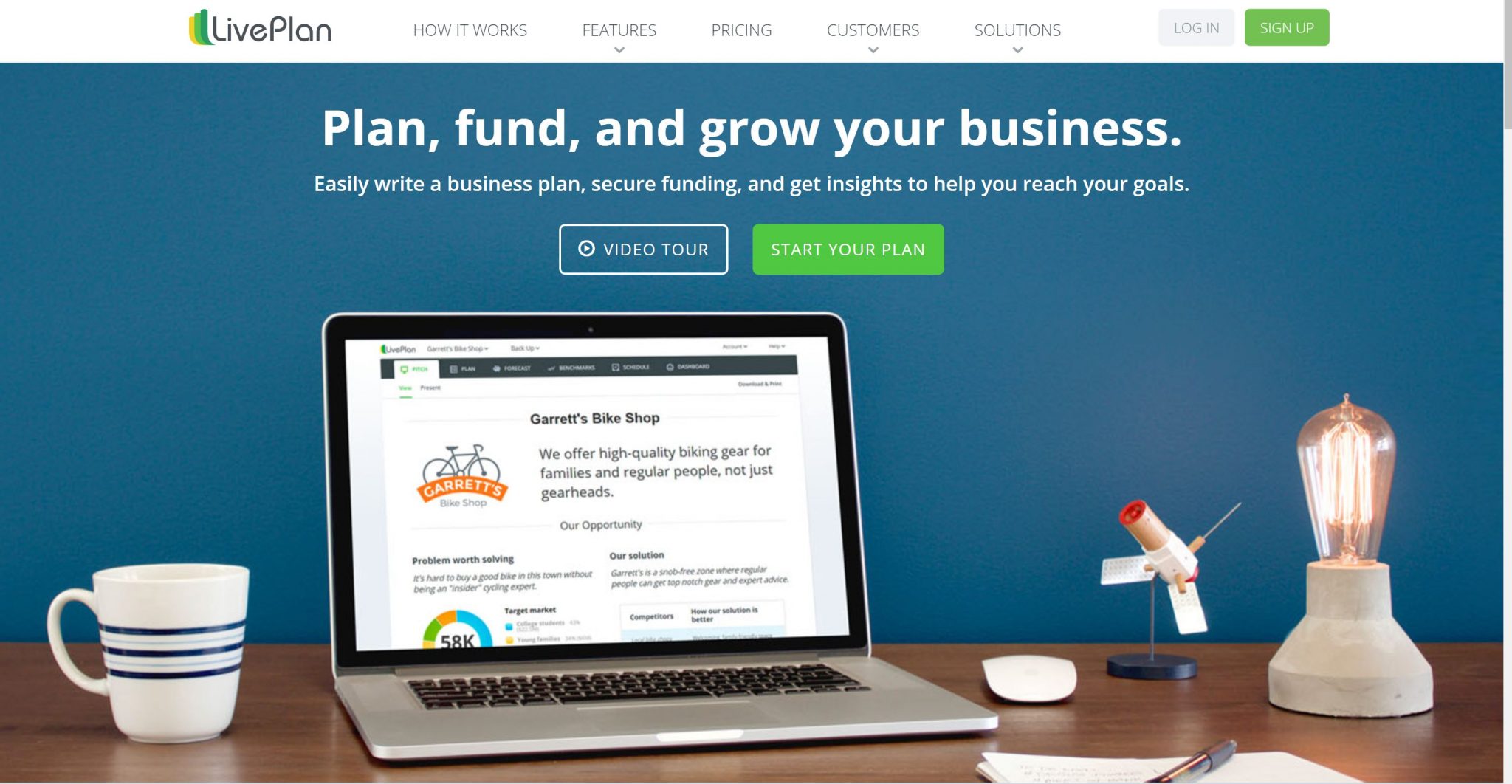 LivePlan is one of the best overall business planning software. Liveplan had secured the top spot in the list of best business plan software. Liveplan provides all the tools for your business planning, budgeting, forecasting and performance tracking.
It is the best tool in the market to launch and grow your business if you have a small or medium-sized business and entrepreneurs, with step-by-step planning over 500 sample business plans. it also offers video help and tutorials.
LivePlan is browser-based, O/S independent. With LivePlan is it extremely easy to build a business using a Mac or PC. It allows access to business plans anywhere with the internet. It is a perfect solution for a multi-user environment.
LivePlan will deliver you slick cloud service packaging. It comes with loads of customizable features and solid online help and learning resources.
 Features:
– Step-by-step wizard
– Budgeting software
– Sales and management software
– Sales forecasting & analytics software
– Easily manageable
– Allows multiple partners to work at a time
– Easy export of business plan to word or pdf
– Unlimited number of creations of business plan
Pros:
– Affordable plans have a pay as you go option
– Quick cancellation
– Cloud-based
– Over 500 templates
– Step-by-step wizard
– Easy edits
– Easy integrations with accounting software
– Easy deadline tracking
– Massive online learning help
Cons:
– Limited integration options
– Can be difficult to learn
Pricing:
Free up to five months once you fill out an online questionnaire. Premium costs 19$/month/user and $9 annually.


2. Bizplan
Bizplan has an excellent user interface. Bizplan by startups.com is ideally tailored for startups, entrepreneurs and small businesses trying to make it into the business world. 
They offer free plans for the first seven days making it one of the free business plan software. After the free trial period, the users can enrol for a monthly or annual subscription.
Bizplan allows network integration and online sharing with the collaboration of team members and financial investors. It is one of the highly recommended tools if you're newly starting with a business. Bizplan tool is curated by some of the most experienced entrepreneurs and hence its features make it easier to use.  
 It has a step-by-step business plan guide builder that confidently guides you throughout the business planning process. Bizplan has integrated polished visuals and functionality options for an impressive presentation. It has a convenient user-friendly interface. It provides easy breaking down of the planning process into easily manageable processes.
This business planning software easily creates good outlines to follow and produces a super-fast, intuitive interface for financials, nice export and branding features.  
Features:
– Ready to use drag and drop modules
– Account collaboration is unlimited
– Easy online sharing of business plans with investors
– Team and investor collaboration capabilities
– Gives platform to make critical connections
Pros:
– Step-by-step builder
– Doesn't overwhelm in the planning process
– Good framework for planning
– Easy and organized
Cons:
– Doesn't provide free trials
– No editing and commenting
– Doesn't offer API
Pricing:
 $29 per month. $20.75 per month if you sign up annually. A lifetime subscription is $349.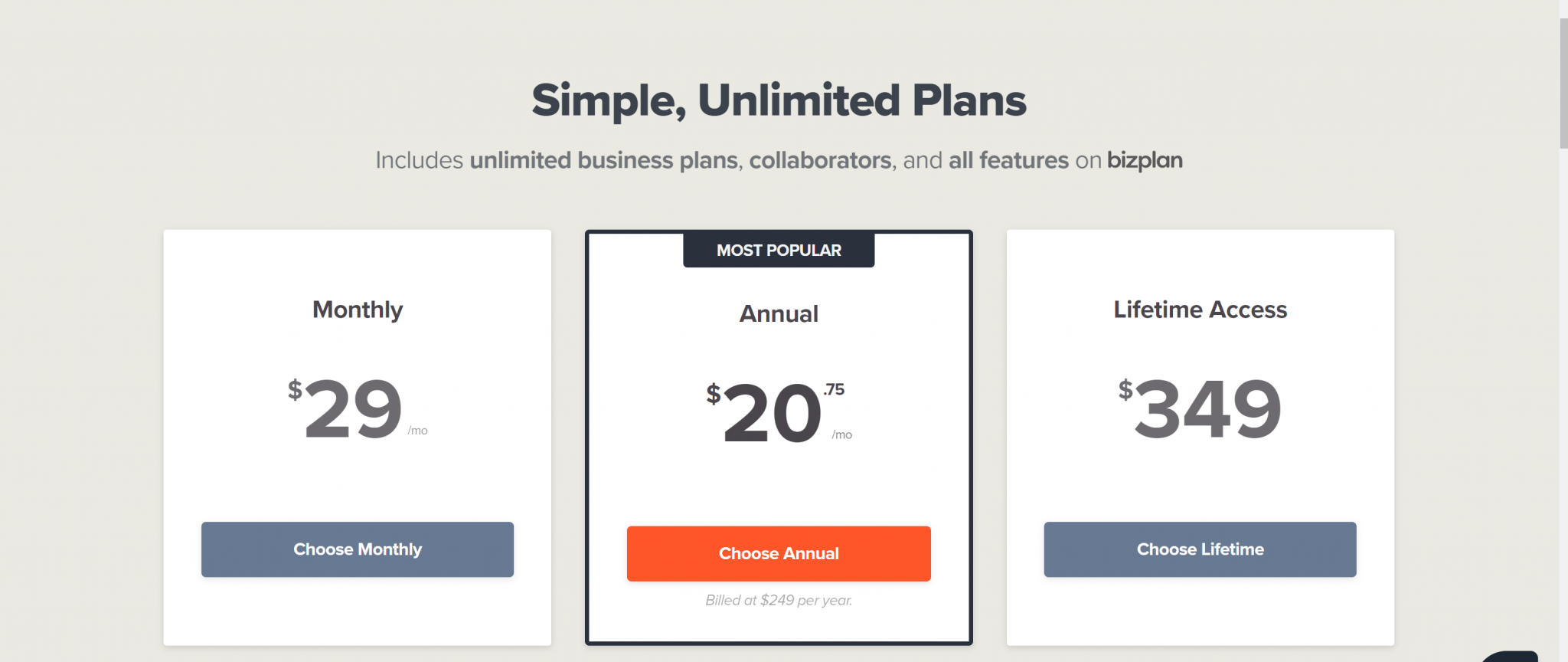 3. GoSmallBiz:

If you want a complete strategic business plan for your business, GoSmallBiz is the answer. It has premade industry-specific templates that will save you a good amount of time. 
GoSmallBiz has good easy use financial tools. These include charts, graphs and calculators. It provides easy cost analytics, budget sheets etc. BizplanBuilder has a free Business plan software version.
GoSmallBiz offers a 30-day money-back guarantee. This business planning software gives a comfortable space where multiple team members can work simultaneously.
Features:
– Financial data import allowed
– Provides collaboration with multiple team members and make changes.
– Fundraising management
– Investor management
– Pitch presentation
– Business plan templates
Pros:
– Good visual features
– Easy creation of depth full
– Unlimited drag-and-drop templates
– Offers a free trial
– Intuitive interface and good speed
Cons:
– Needs development in the mobile version
– Doesn't have free trials
– Doesn't offer API
Pricing: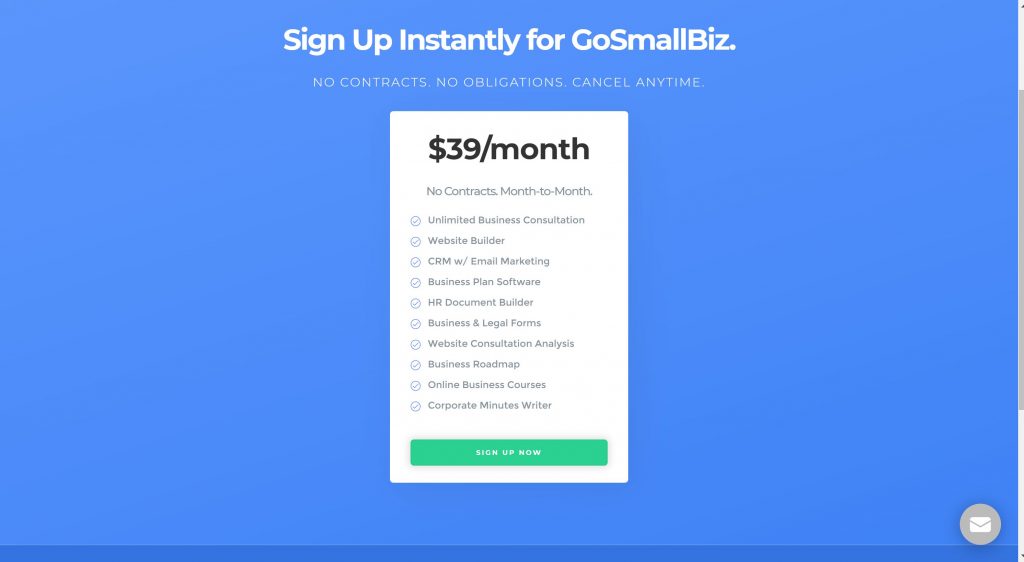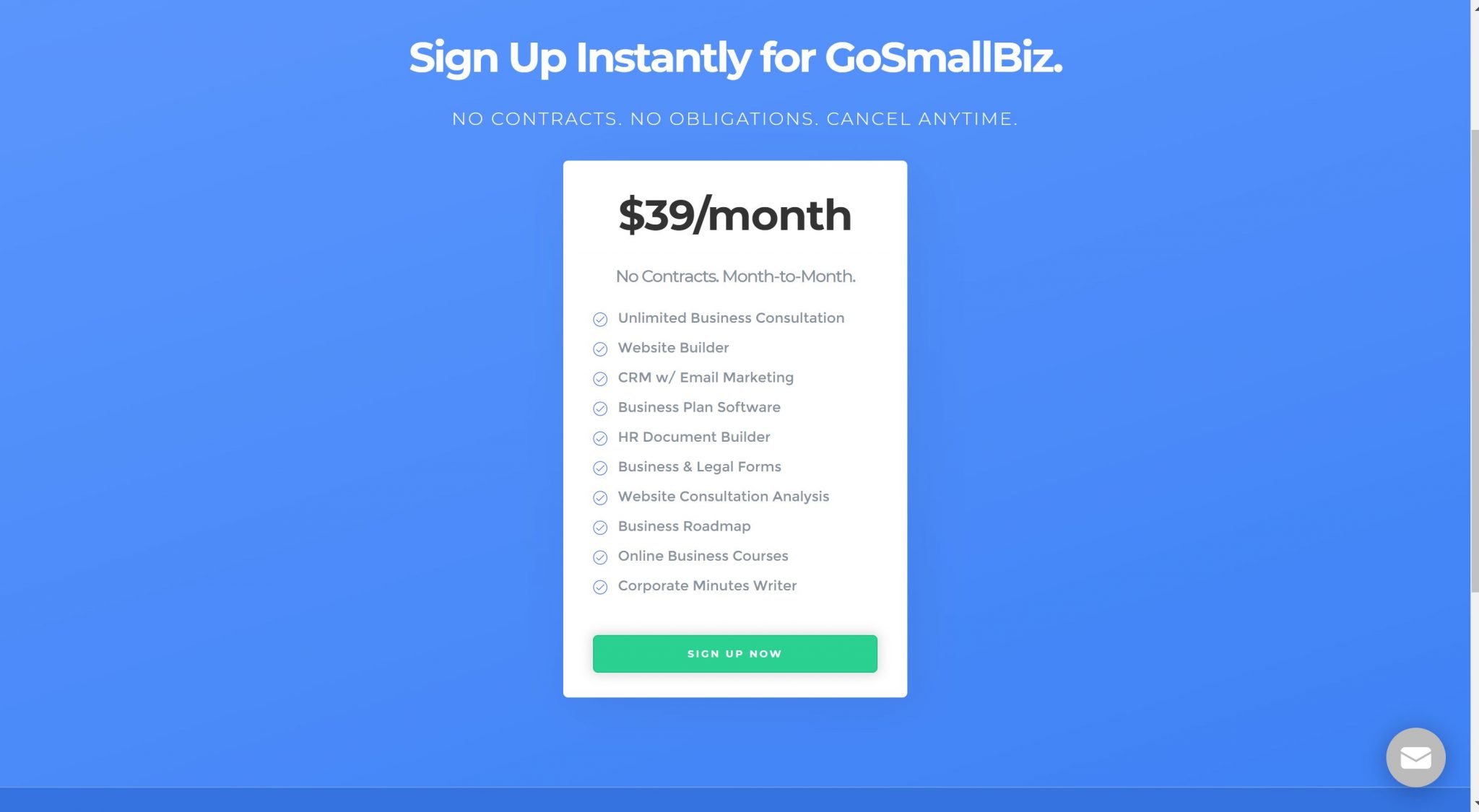 4. Planguru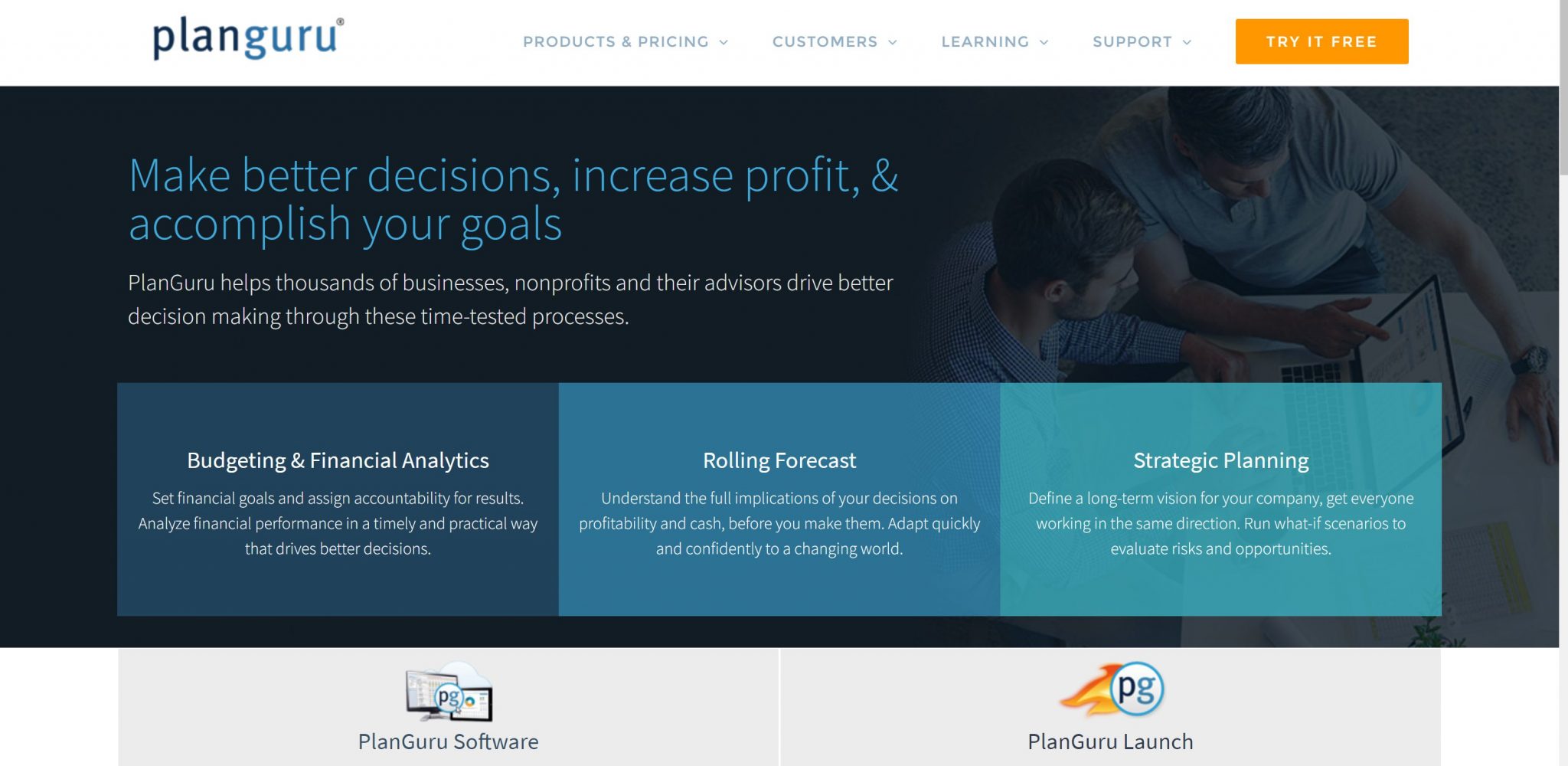 If you have distinctive business-related needs and are looking for a business planning software with and strongest budgeting and financial features amongst others, Planguru fits all.
Planguru has the finest tools for the creation of budgets, reports, financial foretelling using a variety of assumptions and KPIs, and more. Planguru is wonderful business planning software for small businesses, large enterprises, Non-profit, mid-size businesses etc.  
Feature:
– Cloud-based
– Over 20 forecasting methods
– Strong Forecasting and budgeting capabilities
– Up to ten years forecast
– QuickBooks and excel import utilities.
– Specialized forecast methods
– exports reports to pdf and excel
Pros:
– Has a free trial
– Better formula builders
– Good customer support
– Better guides and tutorials
Cons:
– Requires good financial-based knowledge
– Lacks sample templates for business plan writing
– Lack of flexibility in reporting and printing
Pricing:
– 14 days of a free trial. 
–  $99 per month. 
– $899 annually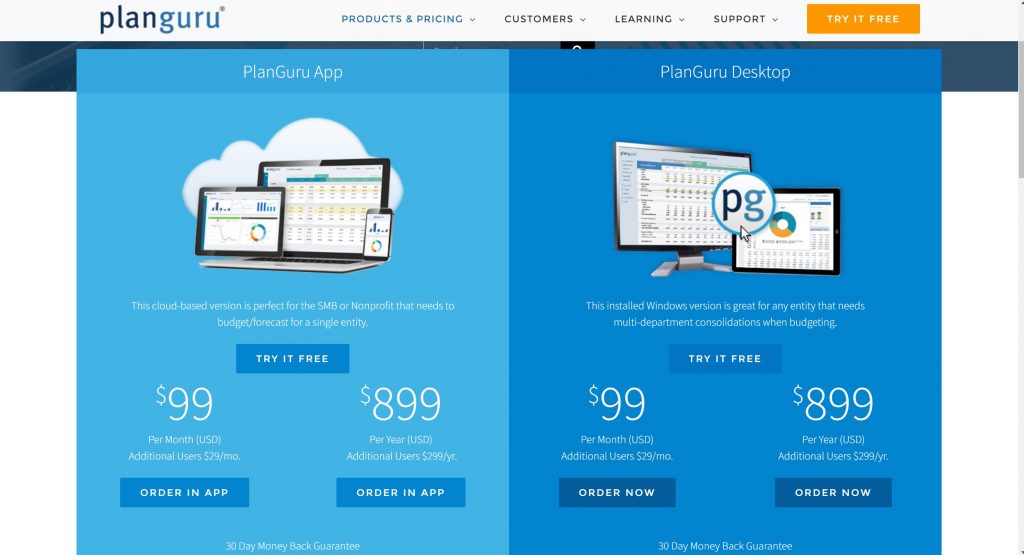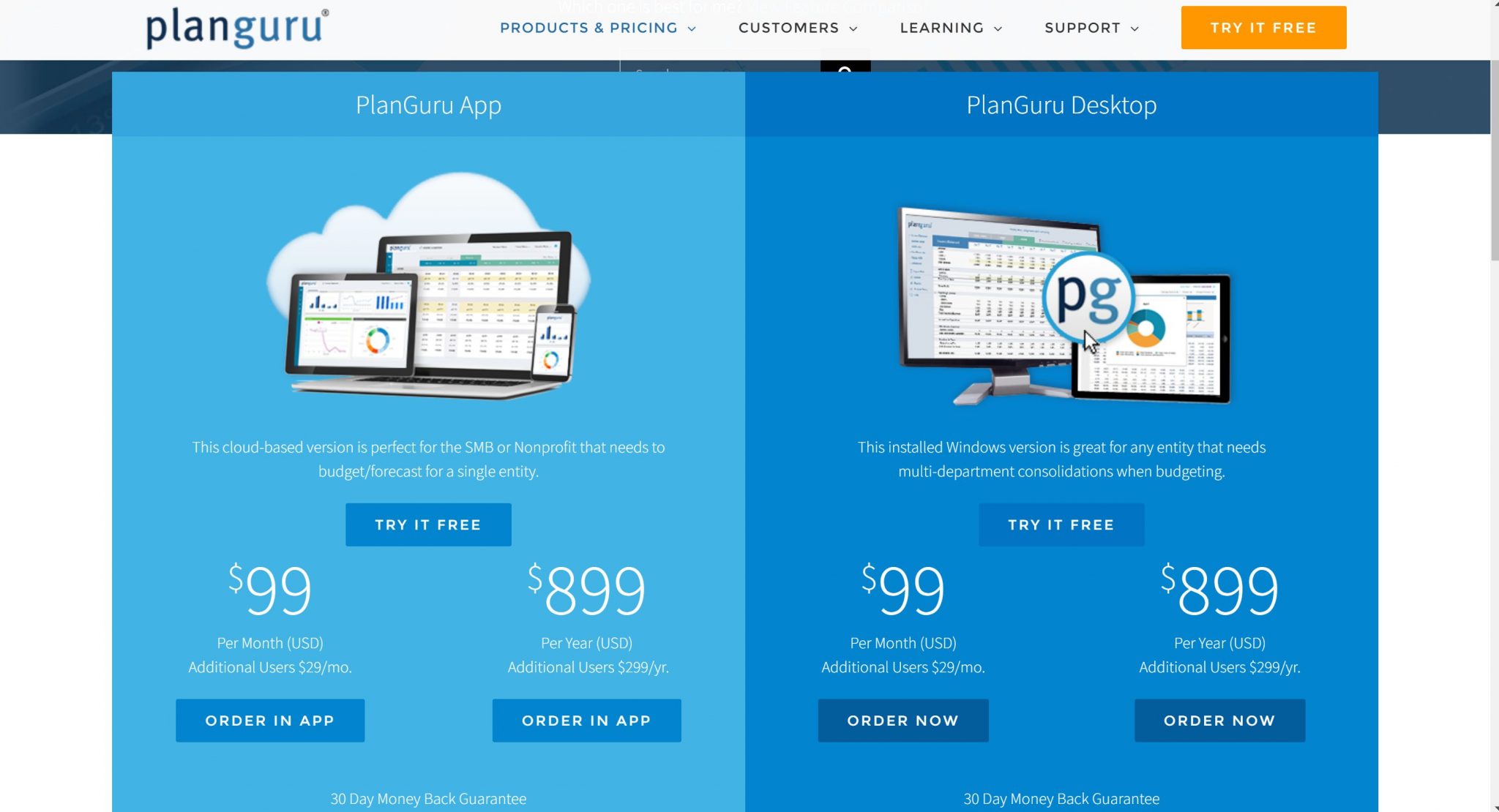 5. Enloop
Enloop is the best business software for its fast and simple plan making. Enloop is also a free business planning software.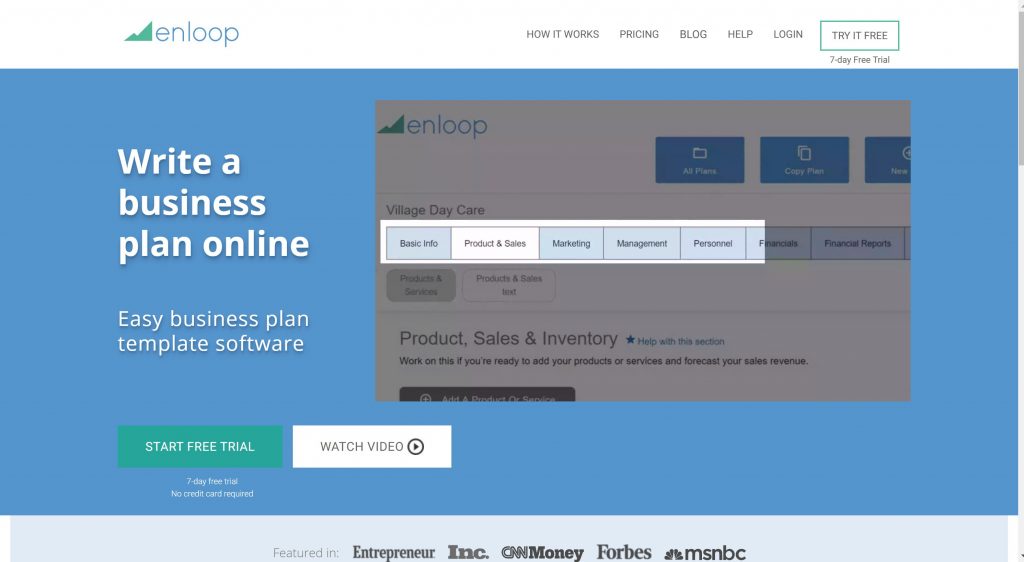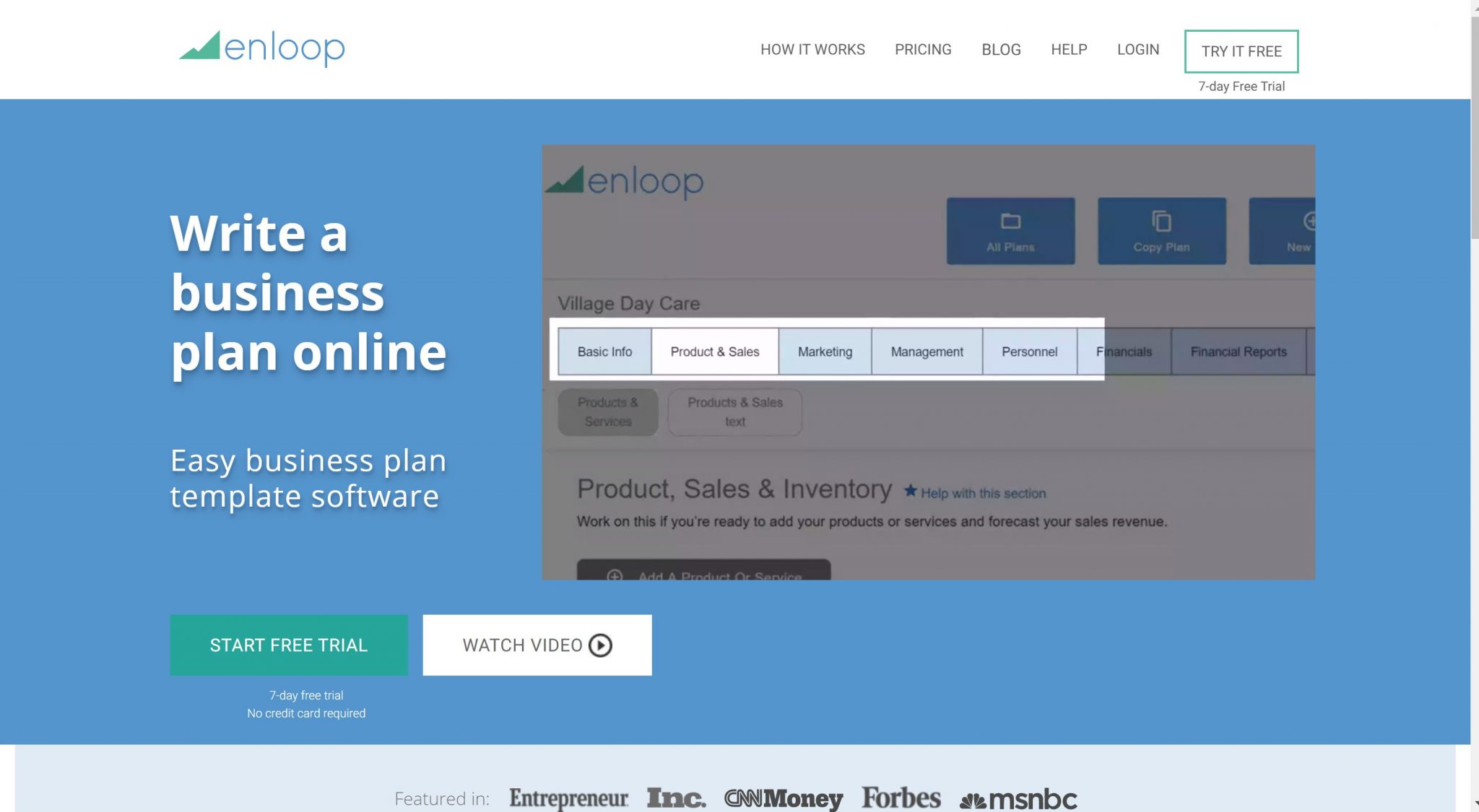 While other business planning software tightly focused on comprehensiveness and being strategic with financial planning and budgeting, Enloop focuses on strict plan creation, auto write and text sync features. 
It has an acclimated feature of comparison of financial forecasts and tracking of real-time performance scores. Enloop is also one of the free business plan software in the market.
Enloop is the most straightforward, quick and simplest software to write out your business plan. Enloop is a solid choice for writing small business plans. the document creating is the simplest with Enloop. 
It provides sections for product and sales, marketing plans, business data, personnel and financial data.  
Features:
– Auto write feature
– A greater degree of structure
– Plenty of customization options
Pros:
– Extremely easy to construct a business plan
– Excellent textual automation
– Free business planning software
Cons:
– Not much guidance
– Limited features
Pricing:
Enloop offers two plans. The Detailed plan costs $19.95 whereas the Performance plan costs $39 per month. It also offers a 7-day free trial.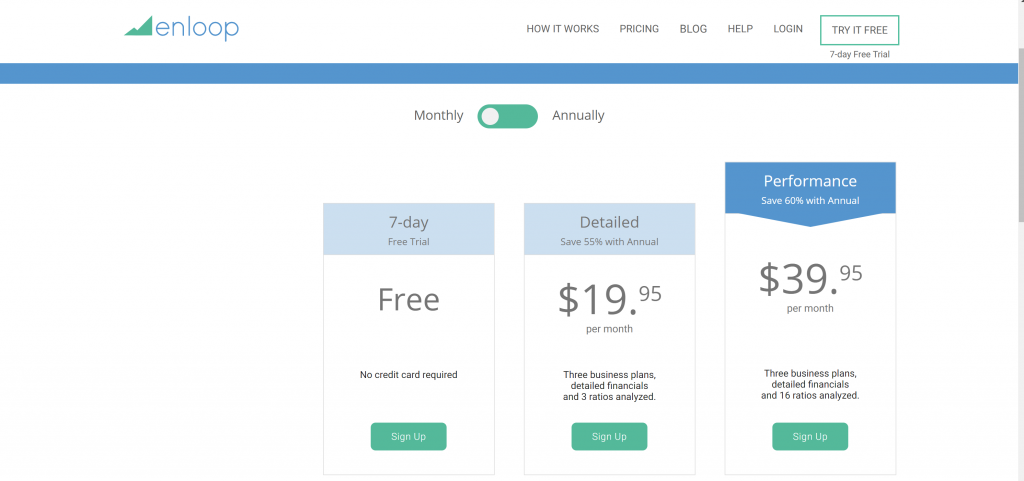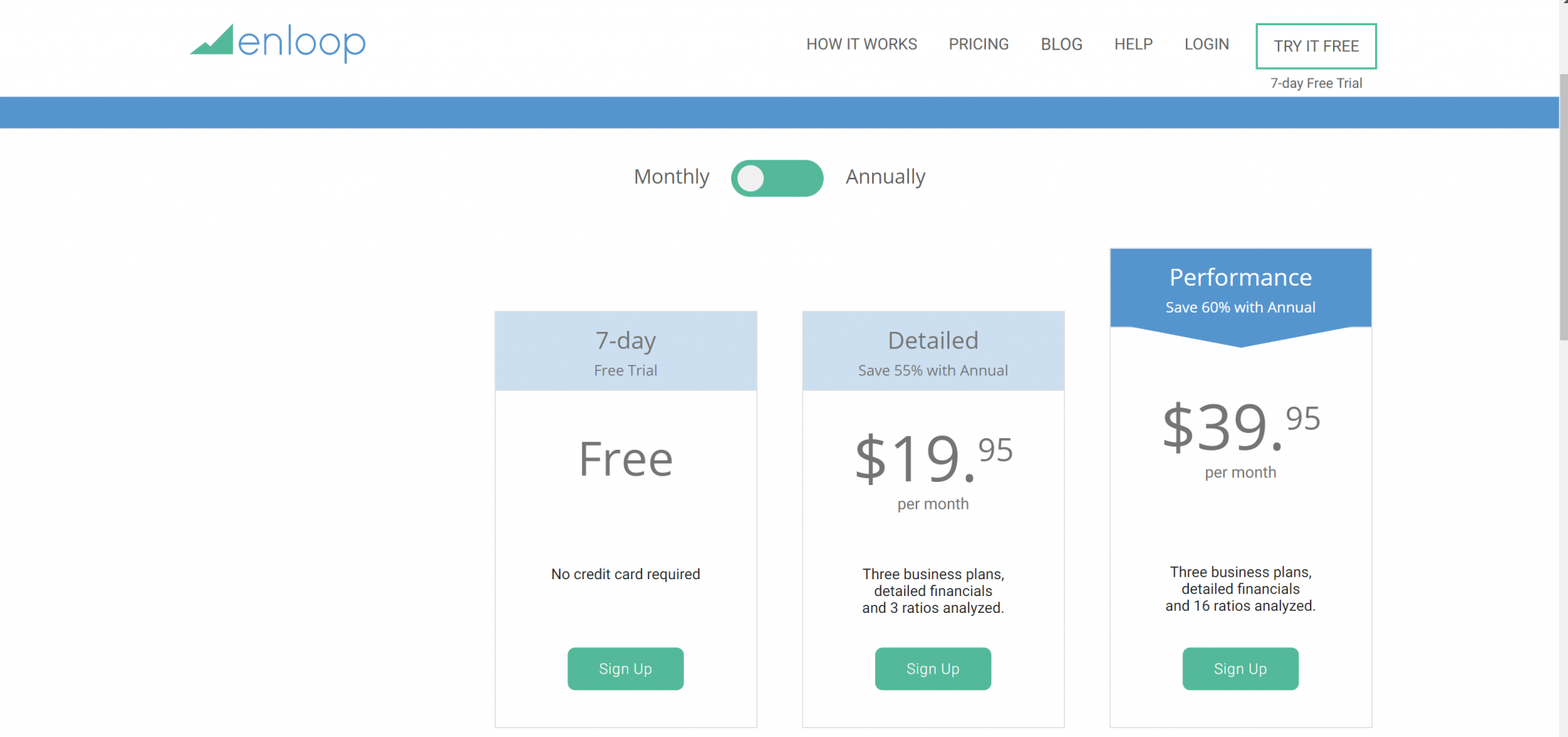 Conclusion
These were some best-known business plan software. All of these business plan software solutions are good tools. None of them would gravely disappoint you.
However, business plan software should be selected very wisely as the future growth of your business highly depends on it. 
A business plan is the most concrete way to strengthen your plans for the future and before coming to a conclusion and making a selection, make sure it has the needed expertise and precise requirements that you want in your business plan software.
The business plan software you select must do you the numbers and should keep you from attaining any loss.   
And if none of these pleases you and hadn't met your need for small business plan software and tool to direct your business in the intended direction, fortunately, there's plenty of other than the above-enlisted software present in the market. 
To name some other alternatives, EquityNet, stratpad, atlas business solutions, iplanner.net, one place etc. If you have liked our list of Best Business Plan software, do not forget to share it and spread the word. 
Quick Links: