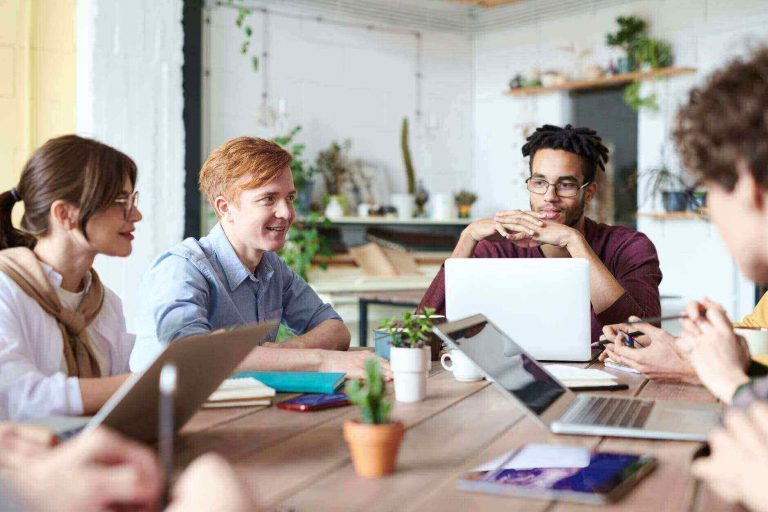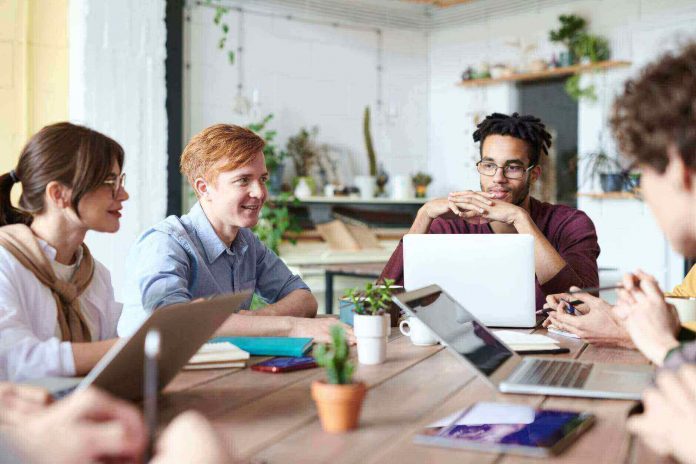 In this growing market of Support and services, business VoIP providers play an essential role, as it connects people from the shortest to the longest distance. It offers telephonic internet facility which is needed utmost for this current state of fastest-growing technologies.
In this way, we can start multiple support and services business as a start-up by staying at our homes and continuing the work without any hassle or gaps.
As the VoIP phone services are converted into digital signals and then can be directed to non- VoIP numbers, which is very useful to connect with customers and resolve their problems.
Hence, in this article, we have shared the 13 best VoIP providers that you can use to keep your business communication alive during this COVID crisis.
Best Business VoIP Providers That You Must Try
1. RingCentral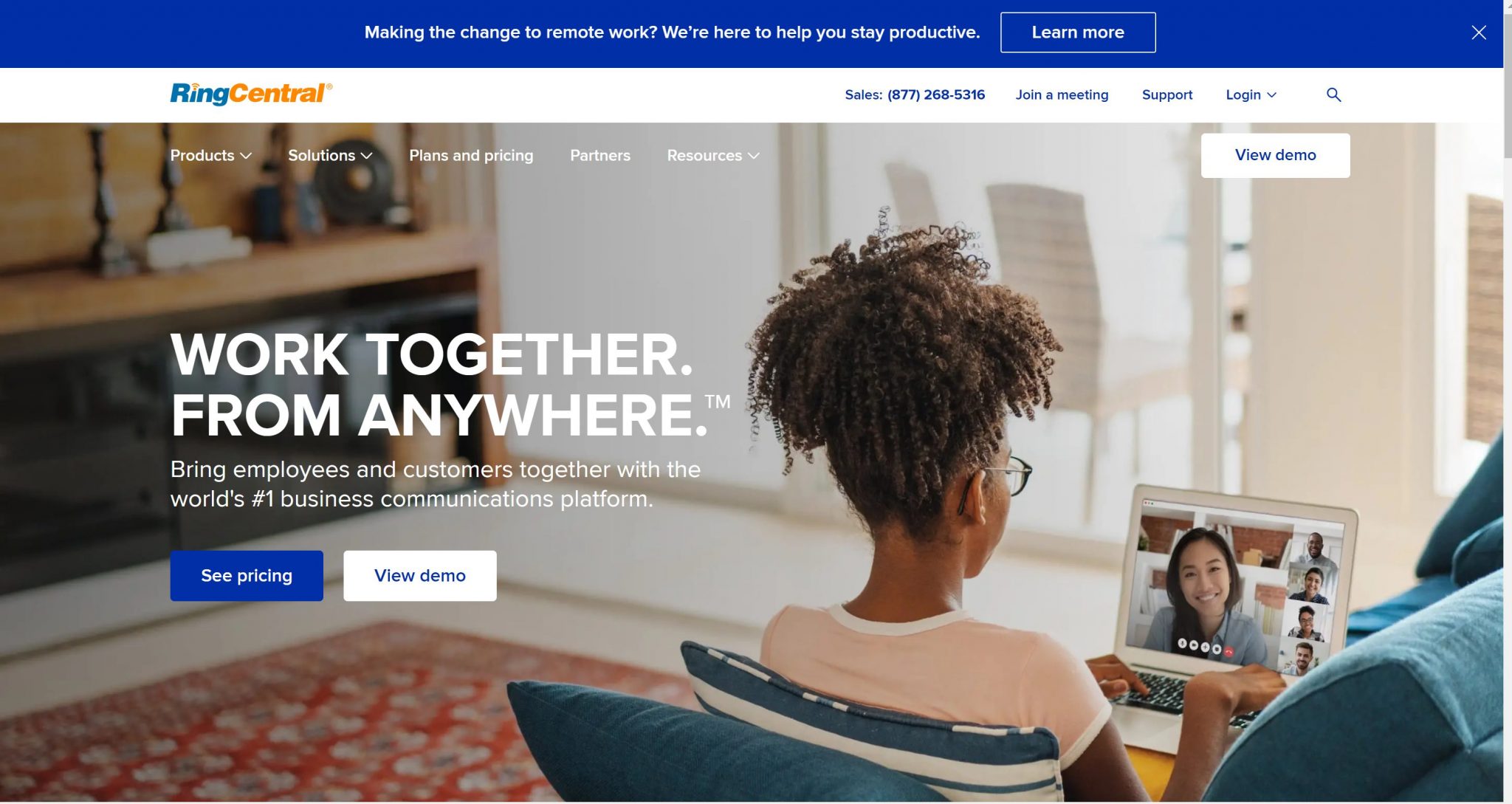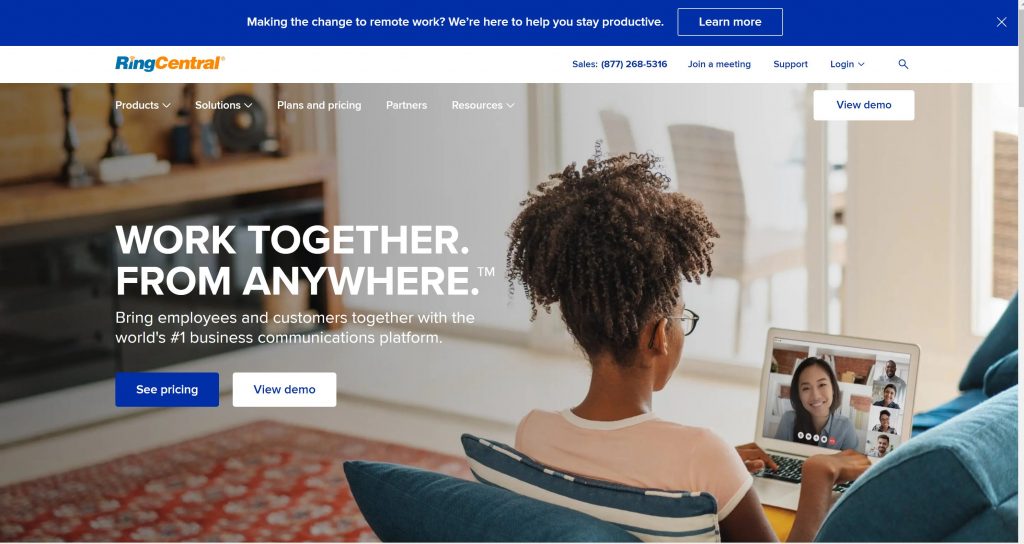 Not the cheapest VoIP phone service provider, but we can surely consider RingCentral as the best VoIP phone service provider at its cost.
As it doesn't charge extra for some attributes, for which other service providers do, such as- unlimited video conferencing and toll-free minutes. This is like an icing on the cake when it adds some more properties to its software, as the ability to add up to 100 participants at a time for a video conference which can continue up to 24 hours.
Isn't it amazing? If you have some extra talks with your groupie, just in case to spend some time maintaining social distancing.
2. Nextiva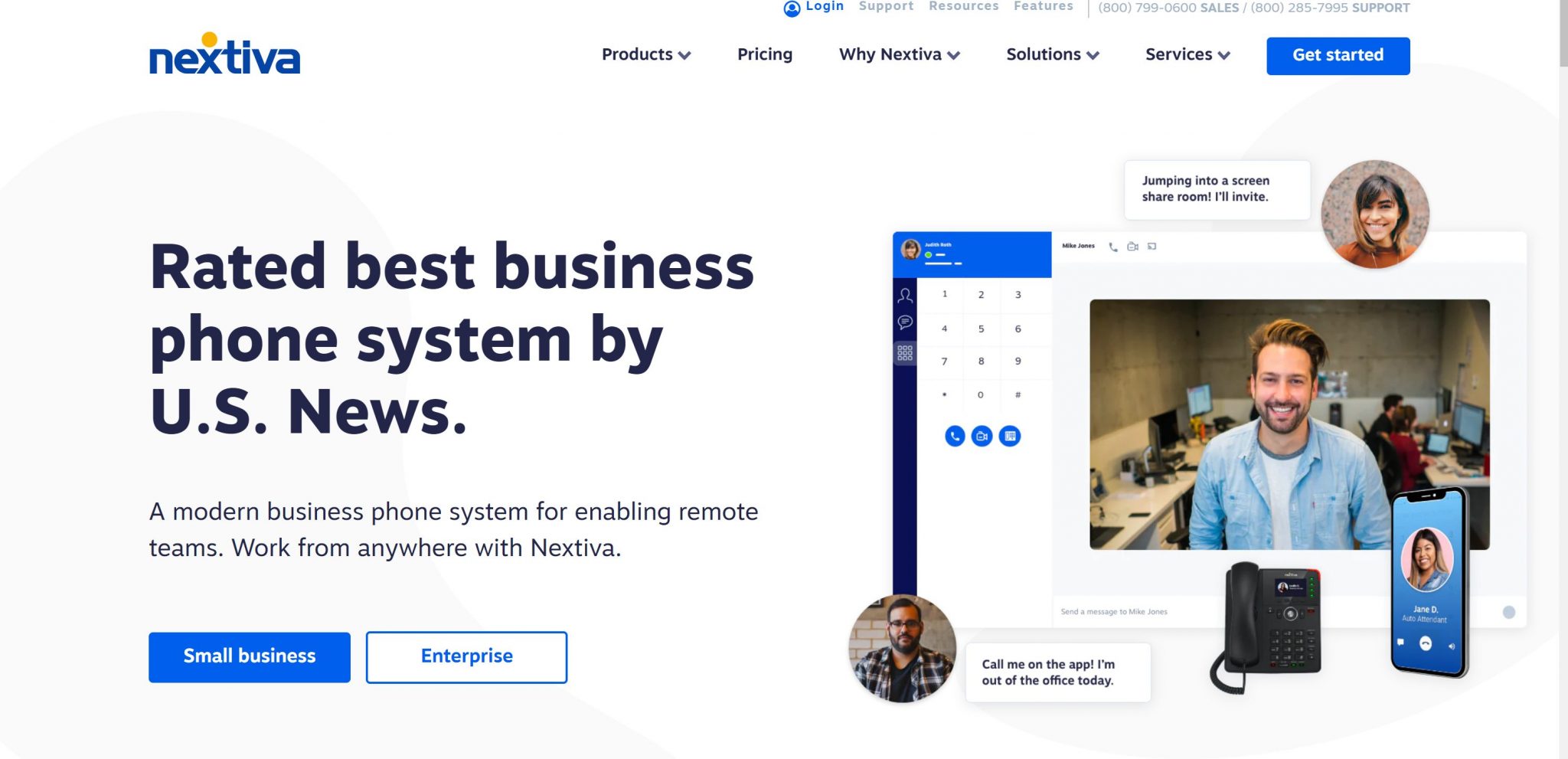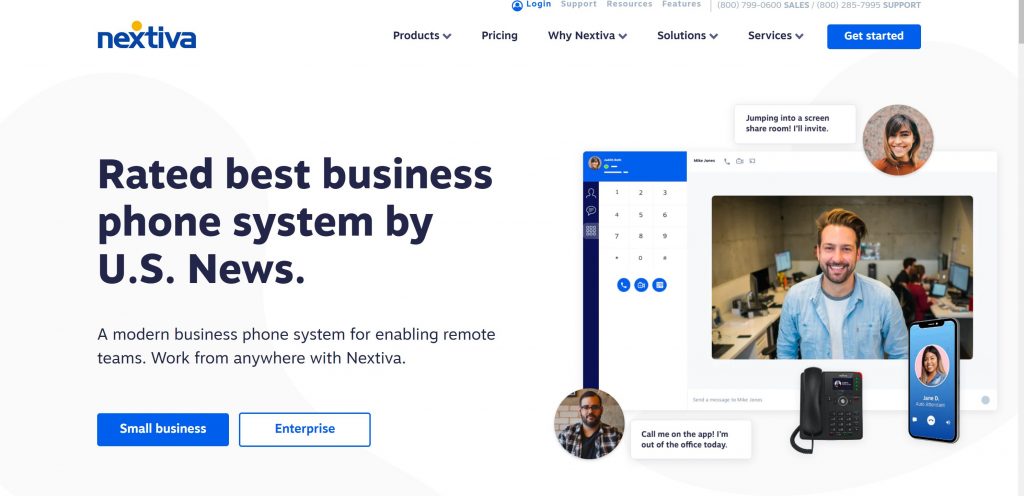 In this crisis, you can cut short your business expenses using Nextiva VoIP phone services, which will, for sure, save a few bucks.
With a wonderful service in the form of Nextiva app, which will help you make calls through your laptop or mobile device using the business number without revealing your number. Also, they have a collaborative tool named Cospace, which helps the employee to connect and discuss, to be on the same page even if working from home.
This feature helps to continue this culture of working from the comfort zone without any discrepancy.
3. Ooma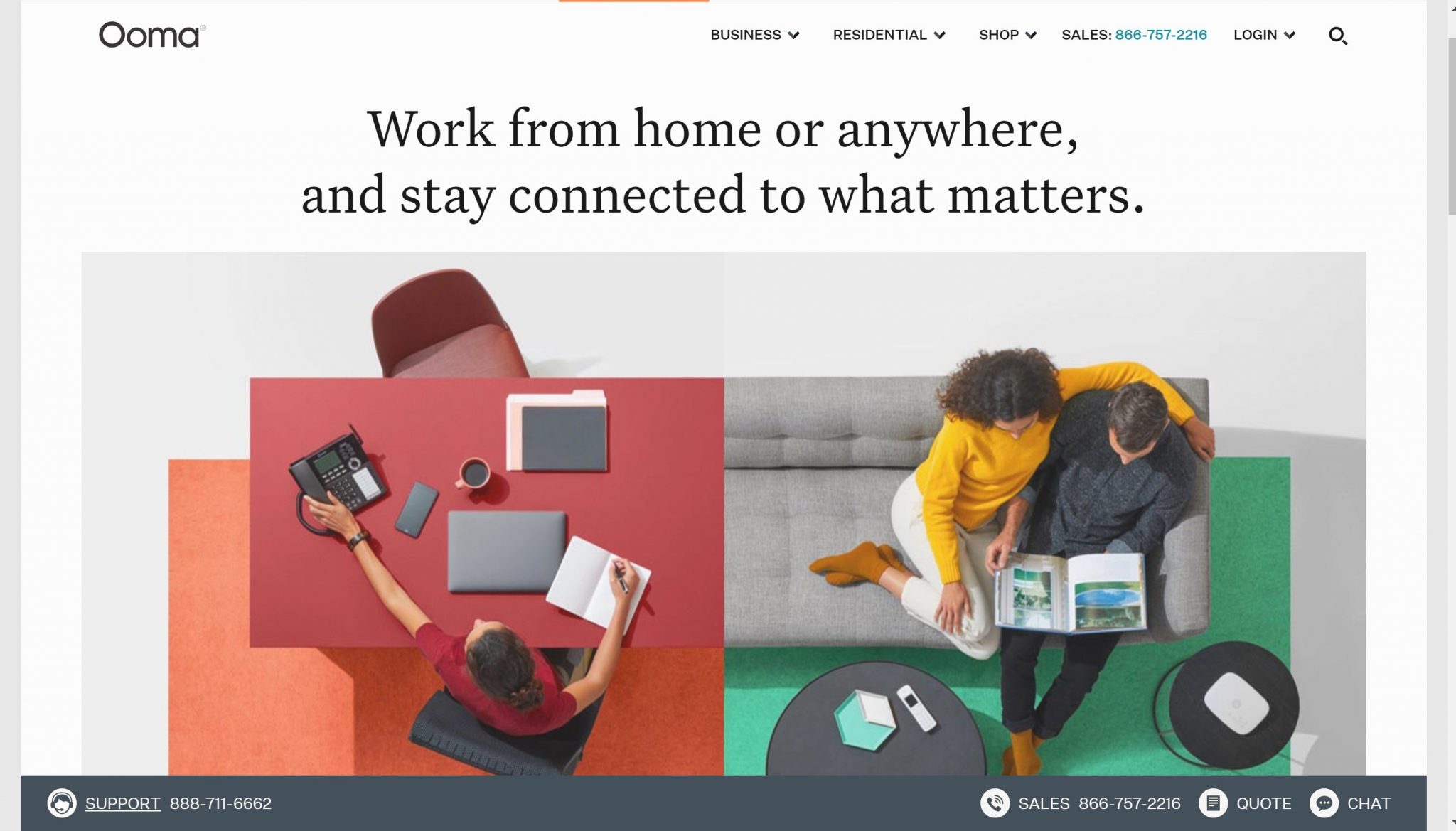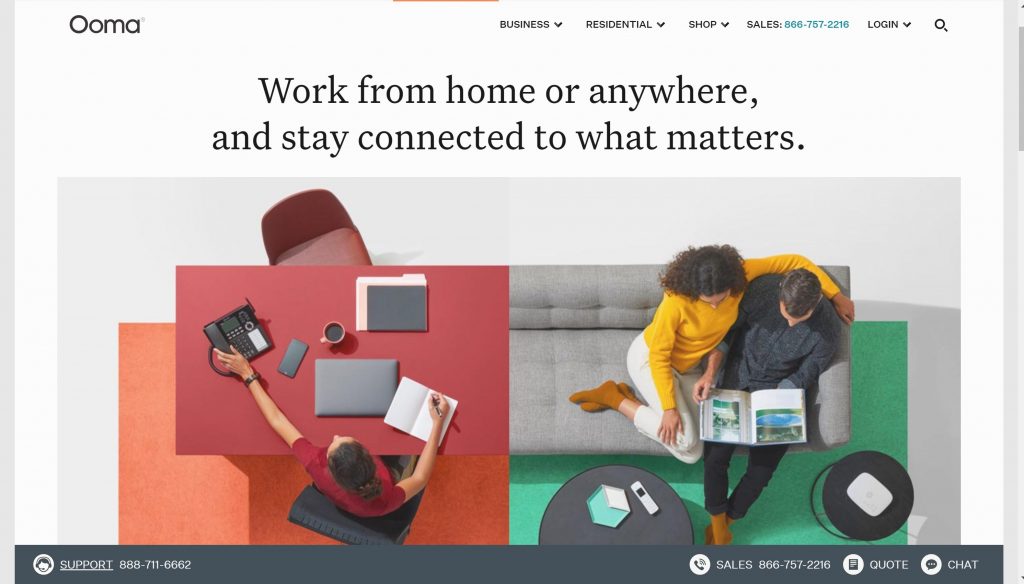 If you are looking for a VoIP service provider for your startup, then you must try Ooma!
One of the best VoIP provider for startups, which will grow with your business perspective. As it has an Ooma mobile application which will help agents to make and receive business calls using the business number on their desktop and mobile device.
It provides the states to work with ease without worrying about a proper workspace, also has a feature of easy call transfer with the complete customer details, which will not hamper the work progress while changing agents between calls. Ooma is one for the best VoIP phone services in 2020.
4. Grasshopper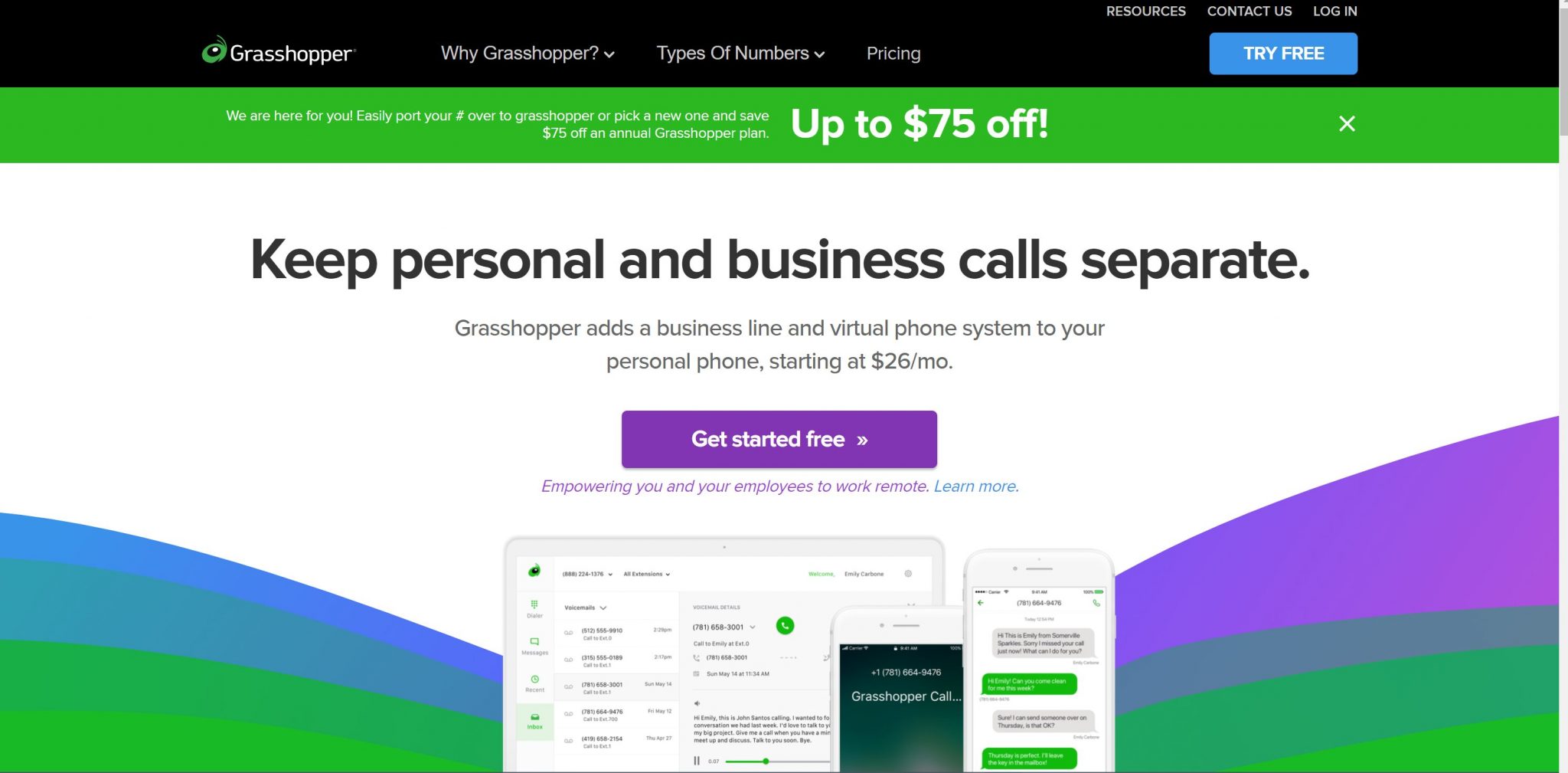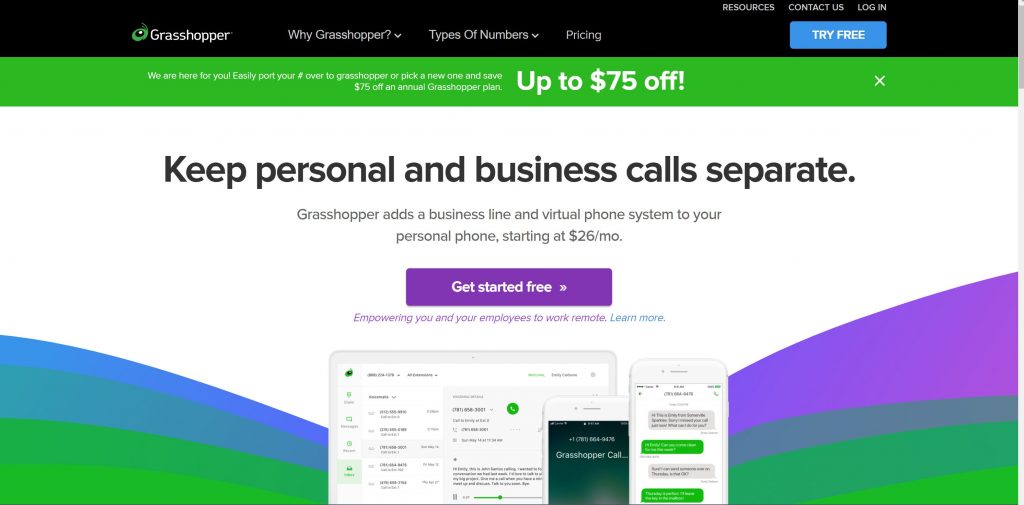 Grasshopper is a top choice if you want to be handy, without sticking to a computer screen, also no need to worry about a workspace.
You can hop here and there like a grasshopper. With the VoIP service provider having the same name, as they help you to work from mobile including calls and text messages, keeping your business and personal info move parallel.
We do not count them as the best small business VoIP provider because they are a bit expensive from Ooma.
Grasshopper also offers the feature of call and video conferencing within employees in their sister company join.me which help connect for conferences adding some extra charge to the existing plan.
5. 8×8

8×8 is good to go VoIP provider for international business at a small scale. As they provide services for around 110 countries and you can efficiently conduct your international business widely.
It also provides the feature of calling as well as text messages. For the current circumstance of COVID, we can easily rely on 8×8 VoIP service provider as it allows for chat, call, video and social media for multi-users on the platform, which helps to connect employees from remote areas as well.
6. Vonage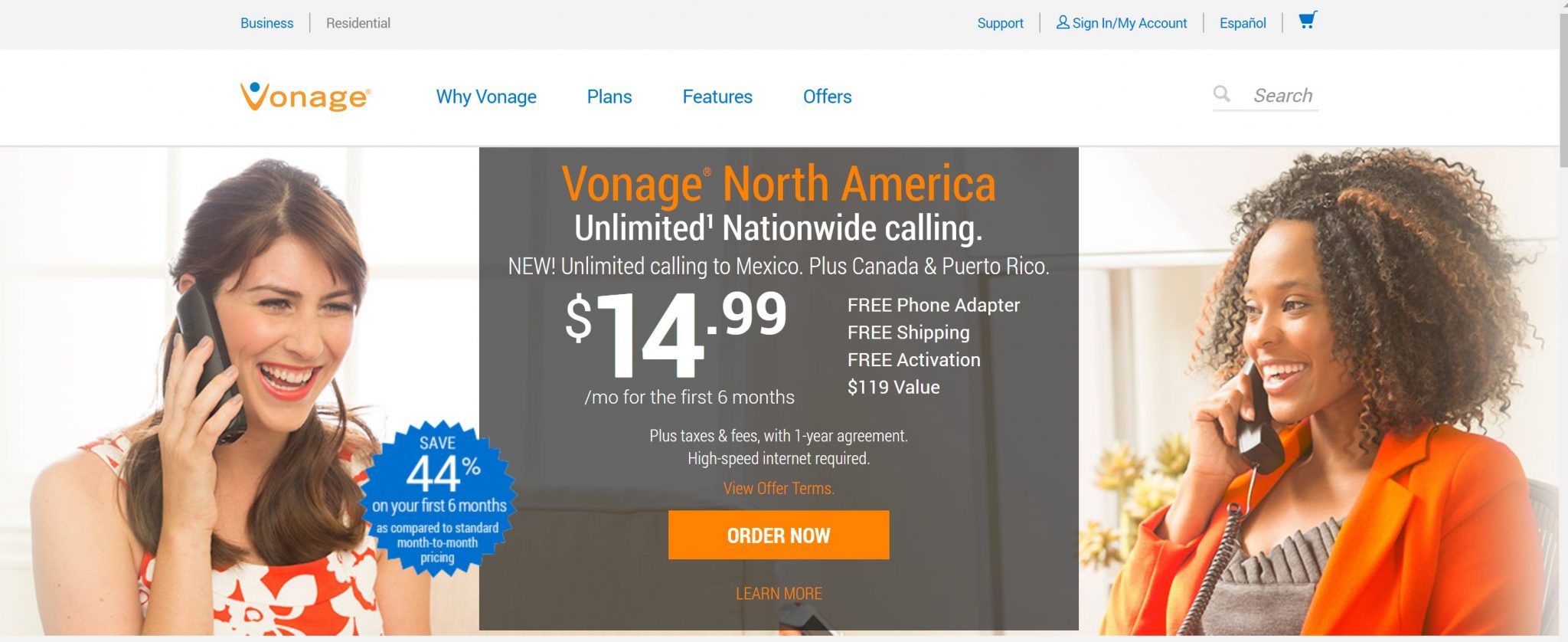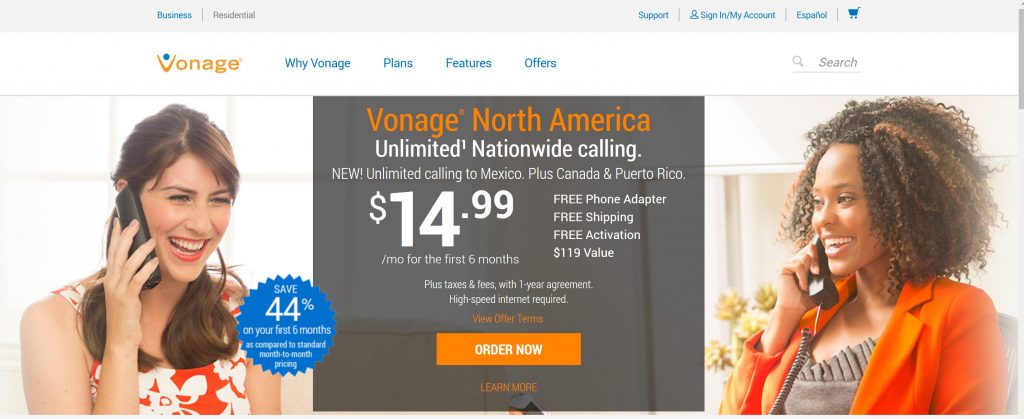 Vonage is yet another easy to set up and easy to use VoIP phone service. You can quickly start working by installing Vonage application on desktop or mobile device, with any of the current plans available.
You can also upgrade to premium for video conferencing upto 100 members.
Vonage will help to upscale the business in a hassle-free way as you can easily upgrade your plans and switch to better features, such as the unlimited extension to local calls within the UK, Australia and Israel. You will also enjoy 24×7 customer service and IT support to all your queries and grievances, though you will not have much with Vonage.
7. Cloud Talk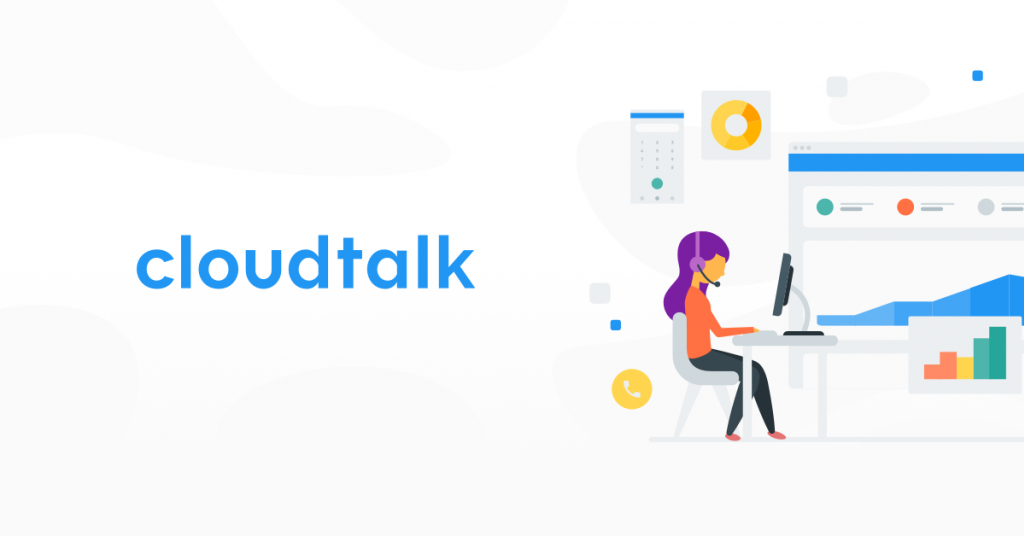 Cloud talk is a price-efficient VoIP provider with multiple features to make your working smooth.
Cloud talk will assure you with a proper customer response as their will be least chances of your business to miss any calls.  It provides an appropriate channel through which the calls will be automatically diverted to several unanswered by the first, without letting the customer know the same.
Cloud Talk has a feature of export and import to contacts and order to keep the record of customer's inline. It also provides a tagging technique which helps the agent to recognise the number dialler by the customer.
This way, the call can be channelled accordingly, which will not create duplicity of the customer and the customer does not have to share the entire scenario with another agent, which saves business time and money.
8. Bitrix24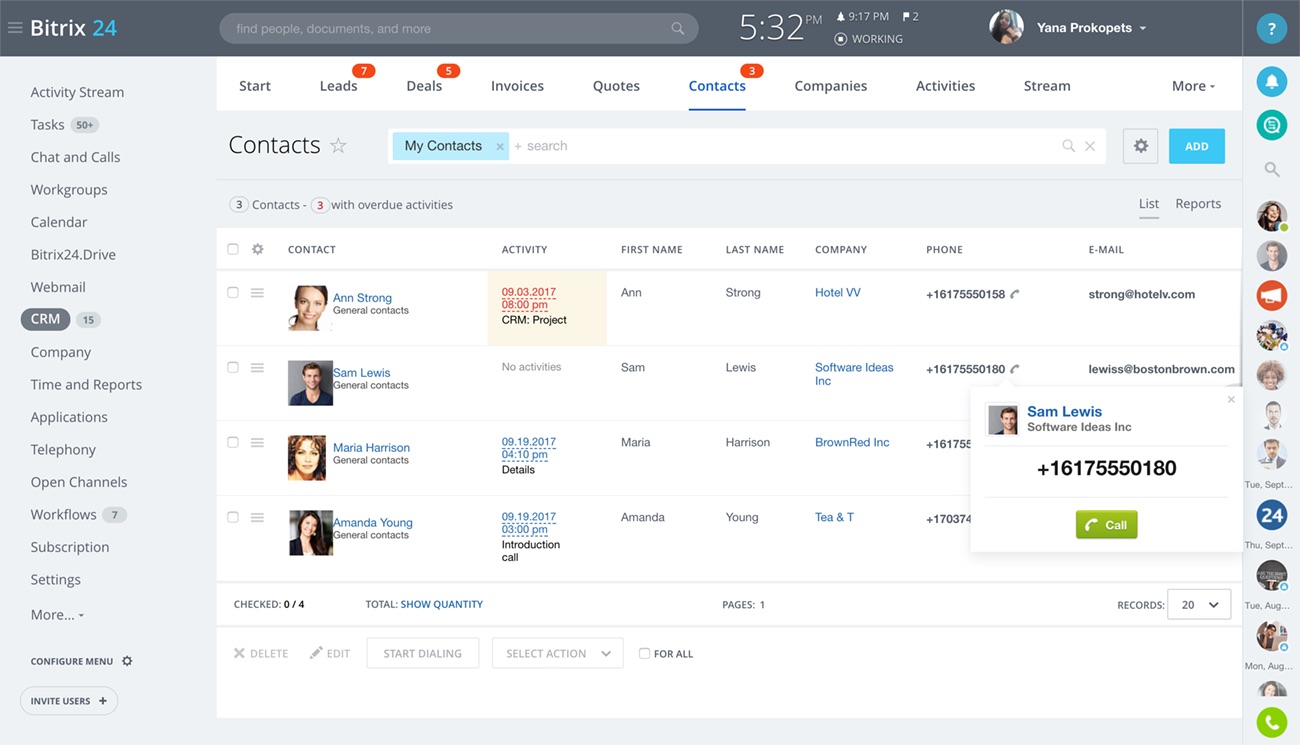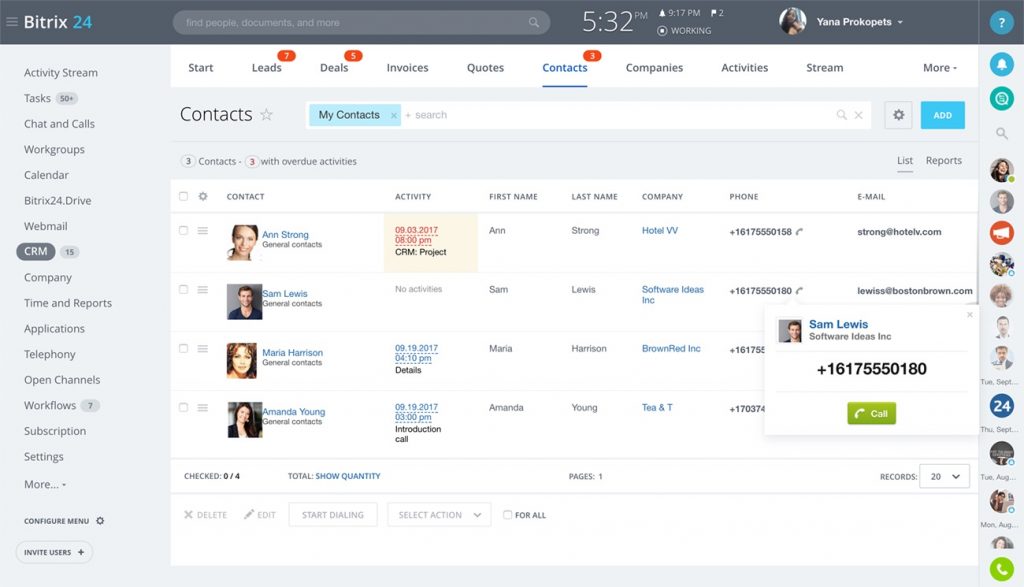 You might have heard of a Bitrix CRM if you want to automate your business. But, Bitrix24 also offers a  free VoIP provider, which is excellent for small businesses and helps connect people from remote areas.
It is the only VoIP service which provides the property of customer relationship management for free of cost. The property of Real-Time Communication is like an icing on the cake as it has all the content of audio/video calls, video conferencing, group chats and screen sharing for all the operating systems, which makes RTC quite efficient within the business.
9. Verizon VoIP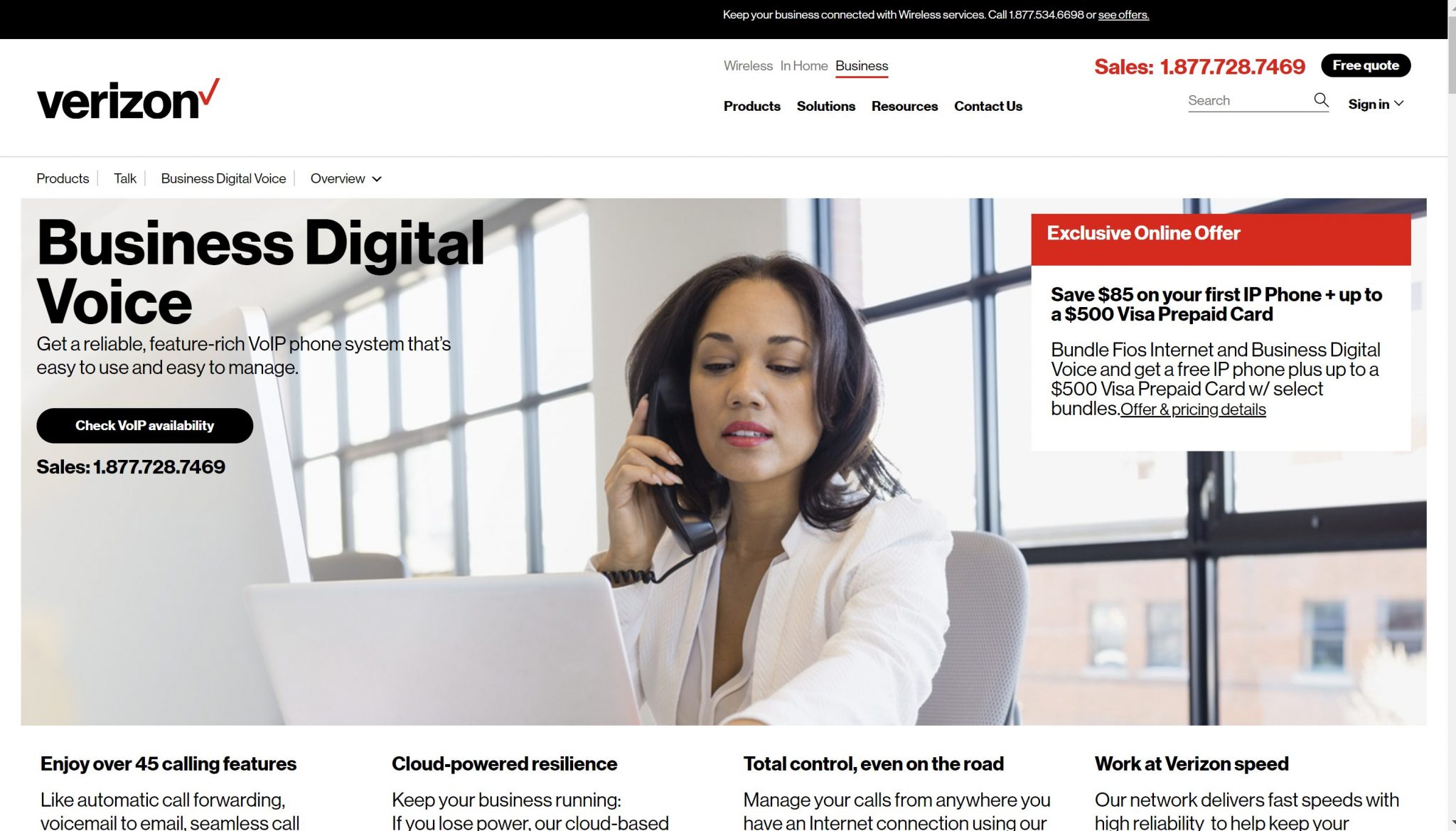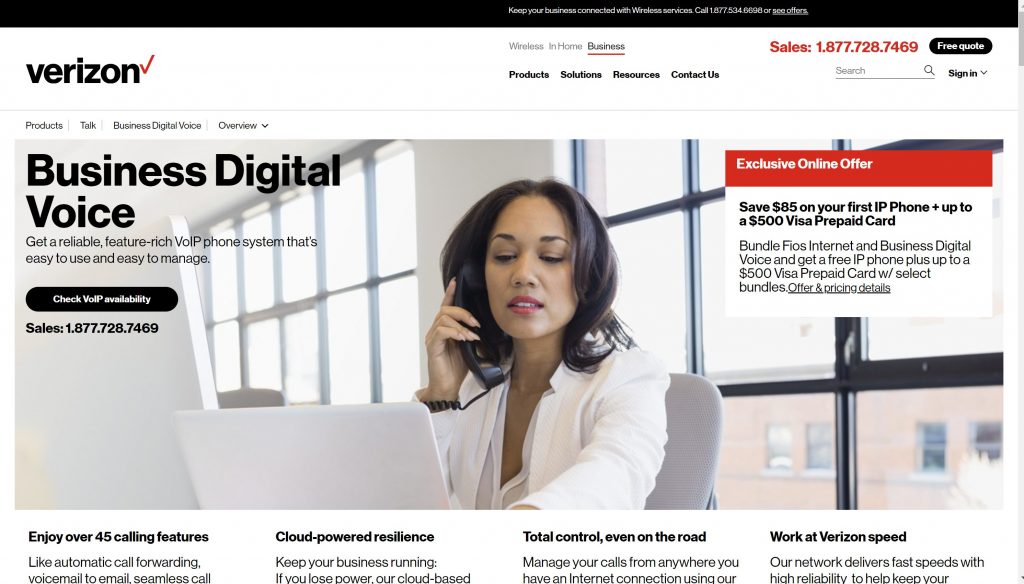 Verizon is one of the famous mobile phone and internet service providers in the USA.
It offers reliable and efficient VoIP services for B2B communication as well. It provides the best plans for medium scale businesses. It also has virtual receptionist which helps customers to choose their respective agent; also no calls will be missed for your business as it keeps diverting the calls until it's answered.
Verizon is a multiuser interface, hence allows multiple users to work on the same platform to operate numerous devices so that they can receive and make calls on behalf of other users.
It also allows to get and identify voicemails without listening to it.
10. SIP.US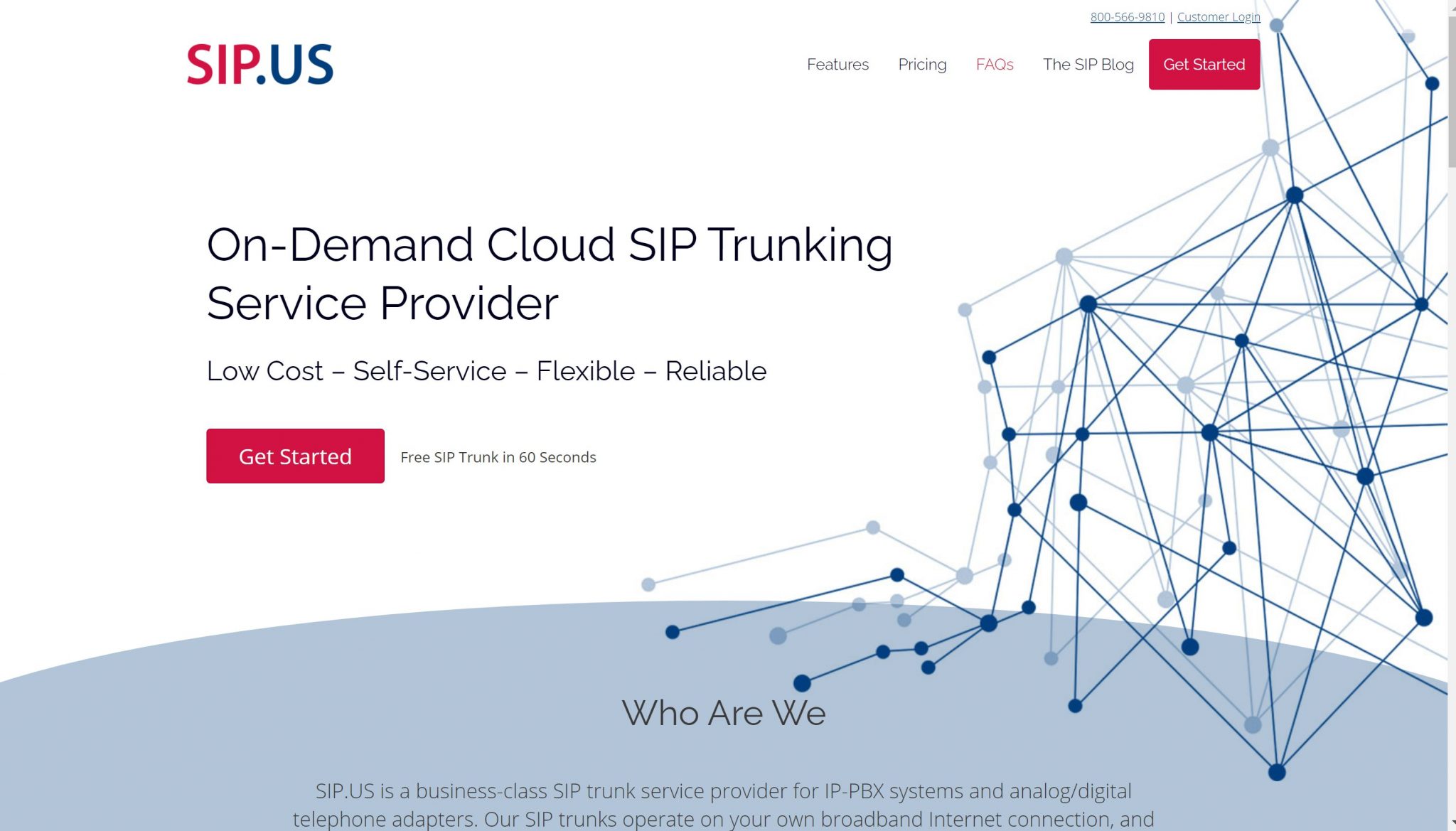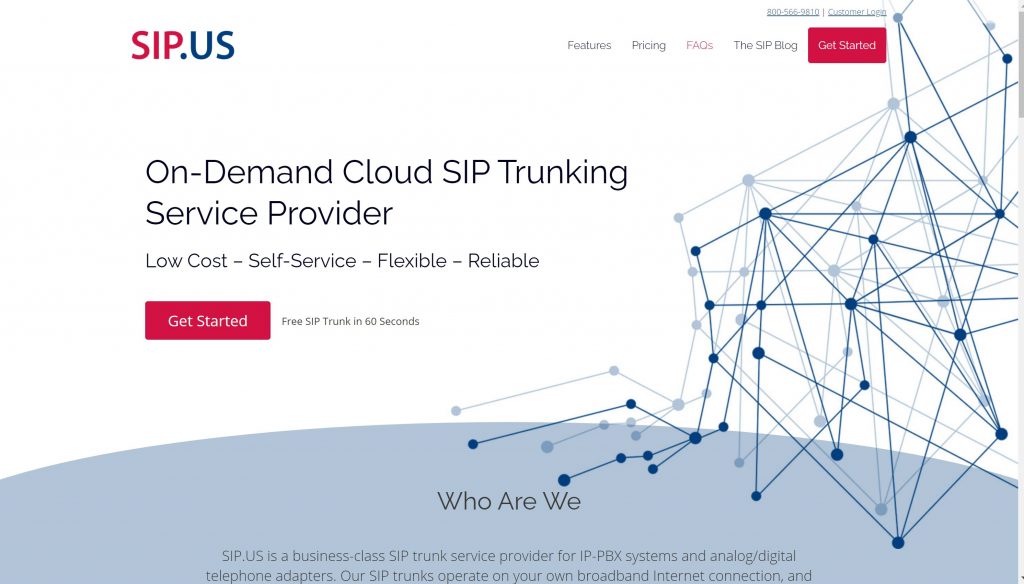 SIP.US is a cost-efficient yet reliable VoIP service provider. It can work on any broadband plans.
Sip is easy to start and work right away. It has a powerful control panel, which is highly capable of easy-to-use, to manage accounts efficiently, including purchase and manage phone calls.
It is the only Tier I service provider to give the best business experience by routing your business SIP traffic for the best quality network and voice experience. It makes the business flexible by selecting bandwidth supply for the business according to your preference which includes Cable, Metro Ethernet or DSL.
11. GoToConnect


GoToConnect is a simple setup VoIP to buy, and they also have an option of the pre-configured phone, which has pre-installed features. Go to Connect is recognised from brands such as Cisco, Panasonic, VTech, etc.
GoToConnect also hosts an exclusive YouTube channel to demonstrate its products and plans.
This VoIP provider offers virtual international number over 25 countries with an extra setup fee. For small businesses, it is a beat provider to start with as they do not have any long term contract and provide all pre-loaded features.
12. DialpadTalk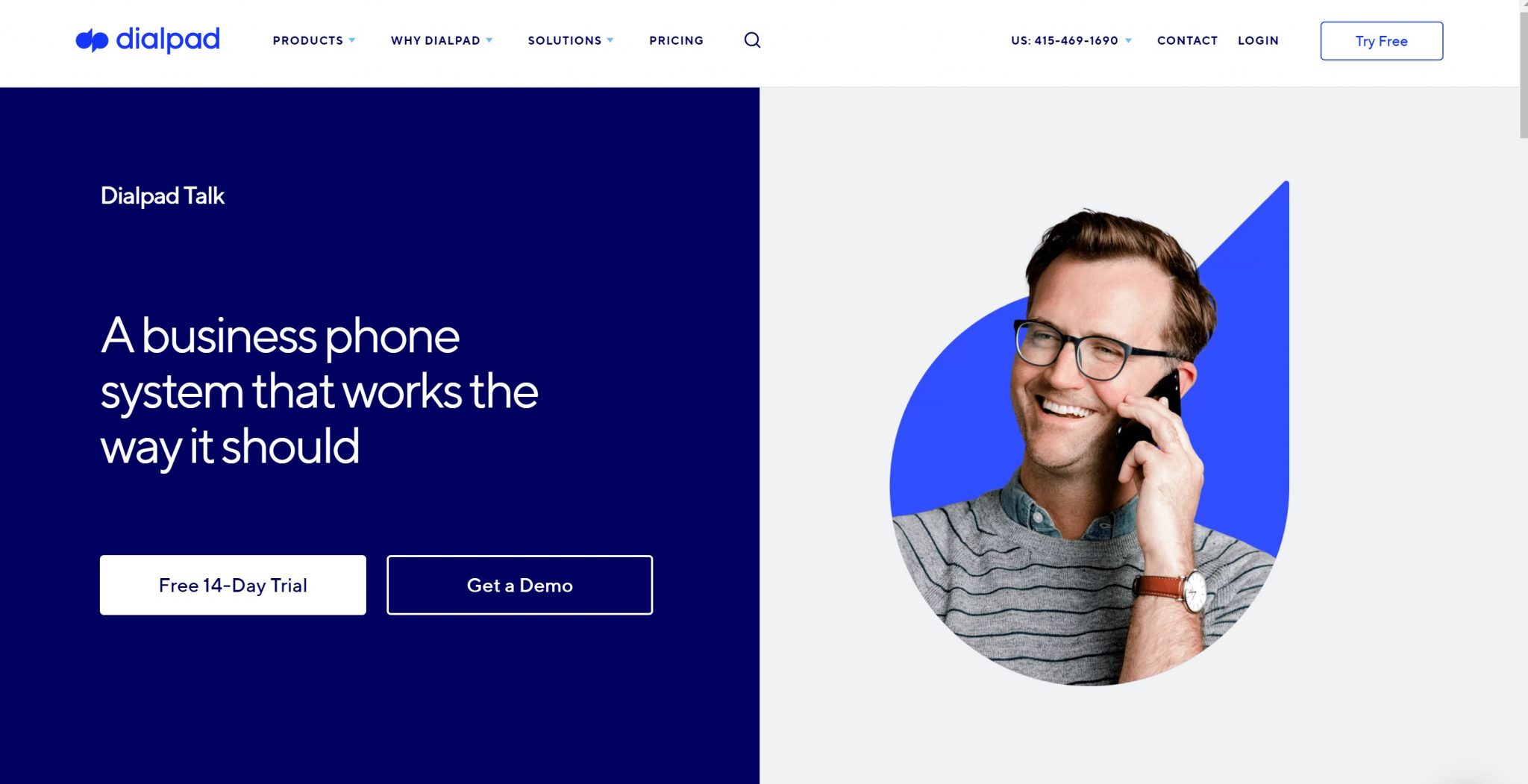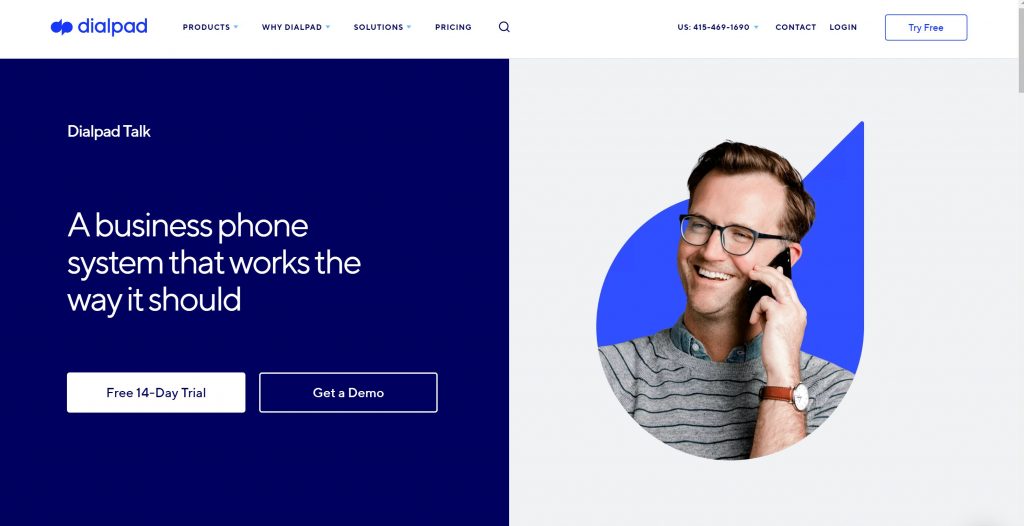 Dialpad Talk is a top-notch VoIP service provider for international businesses.  It will help to break language barriers, as they provide an identical feature of voice intelligence which transcripts native language on a real-time basis.
It directly integrates with critical applications such as Zendesk, Saleforceetc for the maximum outcome of the business. Ideally, you will automatically get a record of each phone call attached to your client's details based on their respective Ids.
13. Switchvox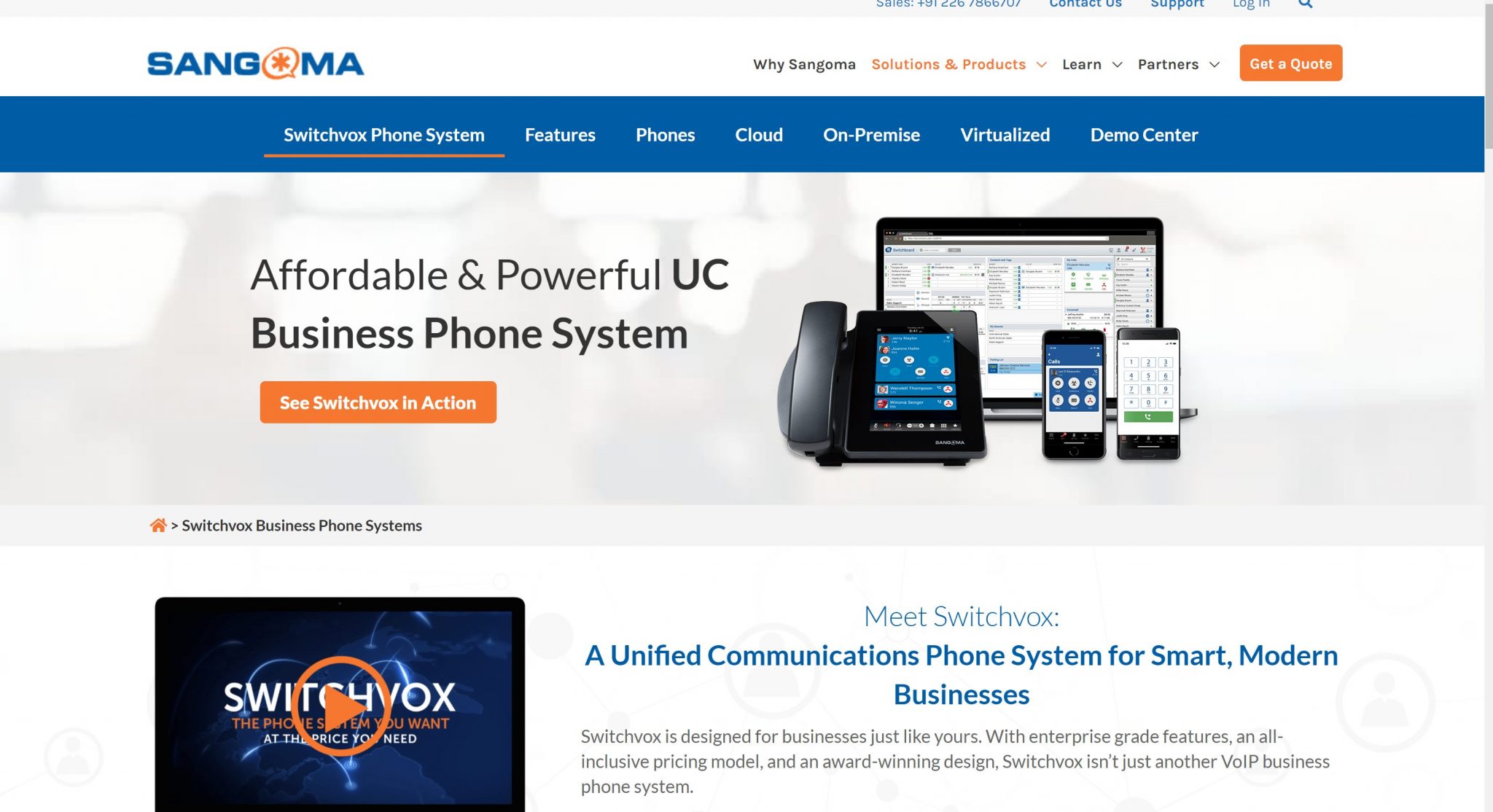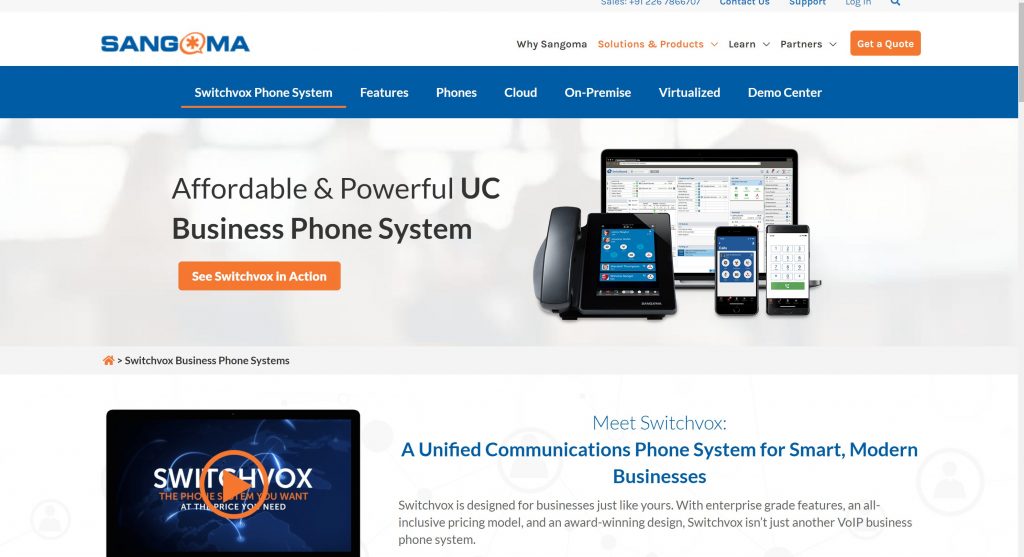 Switchvox is a one place solution for small and mid-scale businesses, as they combine with D-series phone to provide complete configuration for voice calls, group chats, video conferences including fax and web conferencing.
It is sleek and straightforward, which makes the integration smooth between softphones and hard landline solutions. You can try Switchvoz for free too.
Conclusion:
VoIP providers are a great platform to boom up a business, as they provide a streamlined business strategy using a VoIP from for small to large businesses.
It is an excellent step towards automation. The service and support business is stable even in the crisis, and the credit goes to VoIP which provides facilities to the remote areas and connect people, maintaining the social distancing and does not hamper work in any situation.
In short, it is a boon to the upcoming generation and current work culture. This was our list of Best VoIP providers for business in 2020.
Let us know your best choices in the comments box.
Quick Links: