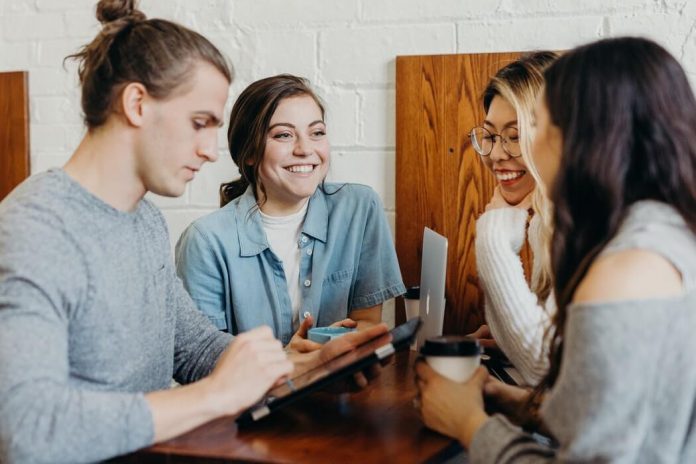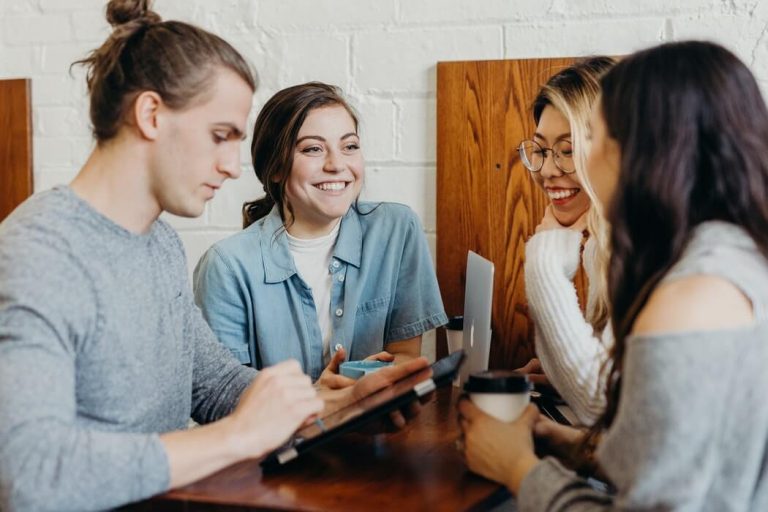 What's the point of having a complicated sales funnel if you have a messy sales system. Hence, it is really important to set up a Point-of-Sales system wizard for your business. Be it the small, medium or large business, you wouldn't be able to manage the complicated payments and management of billings without a Point of Sale systems. 
But, let me introduce you to the Point Of Sale systems.
What Is a POS software system? 
A point of sales is an effective combination of software and hardware for brick and mortar business. Hence, it may help small retailers to handle the complex retail management process. 
In a simpler process, it is a cash register for your computer where the cashier can input the products and initiate further billing and transactions. 
To upgrade further, POS systems include features such as inventory management, order management, order processing, shift and customer management, and keeping the customer's track report. 
Thus, it becomes even harder to select the best Point of Sale software for your business because of the various functionalities. 
We have helped you to choose the best point of sale systems for you here.  
How To Choose The Perfect Point Of Sale Systems For Small Business?
According to various researches, most of the business now prefer the cloud-based software over the on-premise. The reason is simple; you have a whole backup on the cloud and it is completely secured. 
The best POS system is much more than accepting and initiating the payments. It should have the following features: 
Analyze Sales and data

Keep Customer History

Track Sales and Management

Integrate WIth Your Business software

Cloud-Based

Affordable Pricing

Employee Management
POS is an essential for small business. Hence, we took various POS software for the restaurants, grocery and other brick and mortar business. 
And, we finally compiled the list of 5 best Point of Sales software that can smooth your business process and complete the sales cycle. 
5 Must-Try Point Of Sales Systems For Small Businesses
1. Square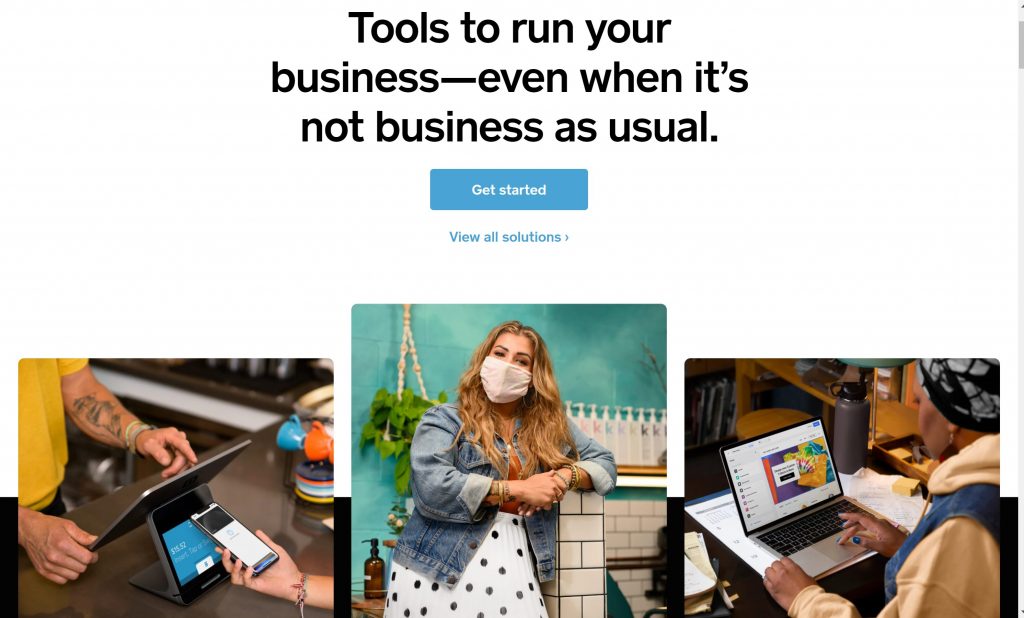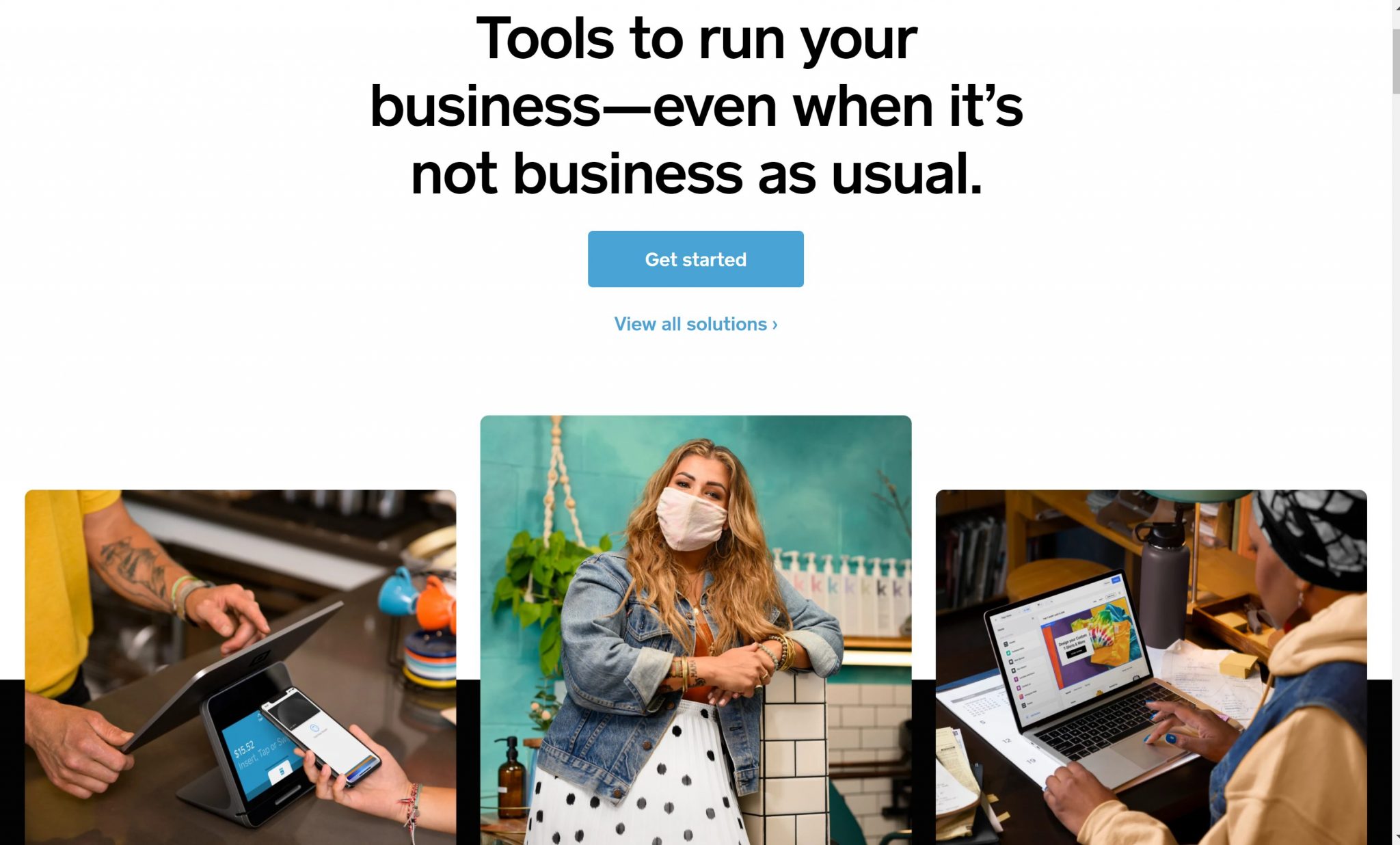 One of the best point-of-sale software for small businesses and medium-sized businesses. It is best in the business for the mortar and brick business, restaurant owners, and retail shops. 
It is completely free to use and consists of a plethora of features to get started. In fact, it is one of the best mobile POS systems for small business retailers. 
It eases the payment processing with its simple interface and Square credit card system which may charge a small fee from the transaction. 
Features:
Square has a unified point of sales software with features such as: 
Square has a reliable

built-in payment processor

that accepts debit cards and credit cards.  

Sleek Dashboard

of Square can manage all the tasks and cuts off the chances for mistakes. 

Real-time Analytics and Sales Data

It also has a CRM software that can manage your sales pipeline and automate your business. 

It also offers interactive hardware you might need for point of sales system. 
Pricing: 
Square is completely free to use and has no monthly fees. They charge a processing fee of 2.6% + 10 cents per transaction. 
2. LightSpeed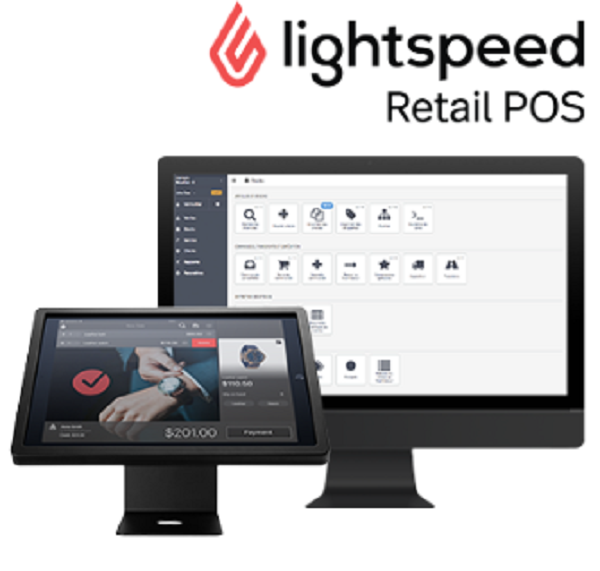 LightSpeed is an All-In-One Software for small businesses. It is a completely cloud-based software and perfect for all business sizes. If you have a large inventory to manage and large orders to customize, LightSpeed is one of the best choices. 
Features: 
Cloud-based POS:

No need to create a backup on your system. Everything is available on the cloud with LightSpeed. 

Since most of the customers are iPad users, LightSpeed is designed so that it goes compatible with the iPad. 

LightSpeed has one of the most powerful analytics with 40-built-in analytics features. The retailers can view the report in various visual forms such as graphs, charts and tables for better analysis. 

You might also need hardware for managing your inventory and payments. LightSpeed gives redundant hardware kits for iPad and Desktop. You can also get the label printer, barcode scanner, mobile tap machines from their website. 
Pricing: 
LightSpeed has five pricing plans for different size of business. There is no setup fee. The lowest plan for LightSpeed costs $69/month and the highest plan is $229/month. 
3. ShopKeep


ShopKeep claims itself as the #1 iPad POS and it has the features that may go well with iPads. It is more viable for small business due to its low cost and iPad functionalities. 
It offers the option for creating a POS for retail, restaurant owners, and Quick Serve shops such as Bakery, Juice Shop, or other small businesses. 
Features:
ShopKeep has a single and sleek Dashboard for managing the tasks, payments and orders.

Back office features offer staff management and customer management. It can notify the users about low stock, inventory management and other details. 

Like Square, Shopkeep offers various marketing tools such as email list management, website builder, loyalty programs and others. 

It offers various hardware for restaurants, and quick service bundle hardware as well as Clove POS hardware. 
Pricing: 
ShopKeep has not mentioned the pricing on their website. However, you can contact the customer support team to get more details on pricing. 
The pricing range for ShopKeep is $69-$199 with charges for payment processing. 
4. Vend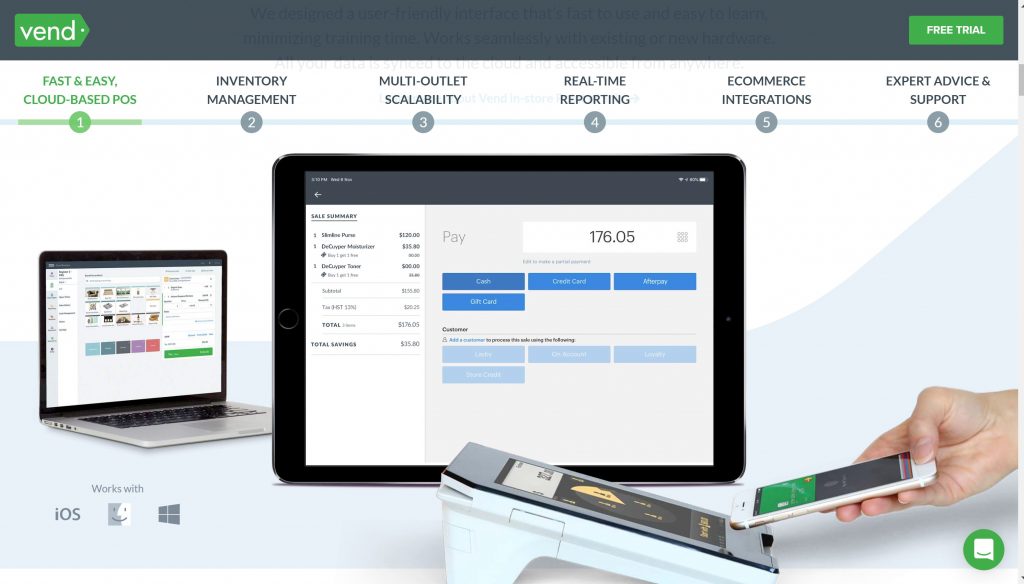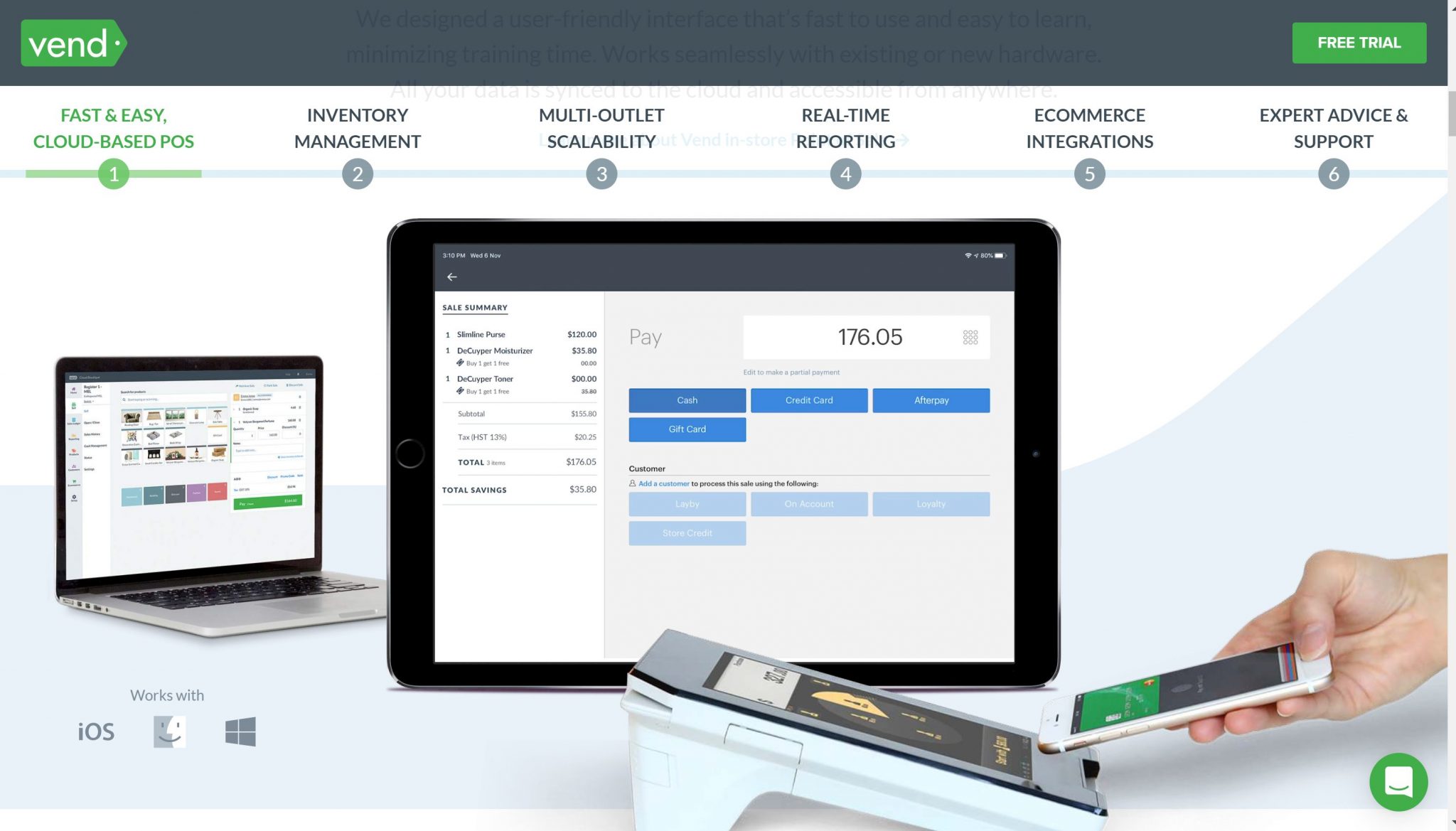 Vend is a free cloud-based POS software that is fit for small and medium business. It works best as iPad POS software. It has a plethora of features including inventory management, real-time analytics, and integrations with eCommerce apps. 
Features: 
You can register as a multi-outlet so that you can manage your outlet single-handedly. 

You don't need to be online to use Vend. It works offline too. 

It also has functions for cash management, receipts, split orders, etc. 
Pricing:
Vend has cheap pricing plans and is the most affordable for small businesses. 
Lite plan costs $32 per month. Pro Plan has more features and costs $89/month. For the larger upgrade, you can contact their sales team. 
5. Epos Now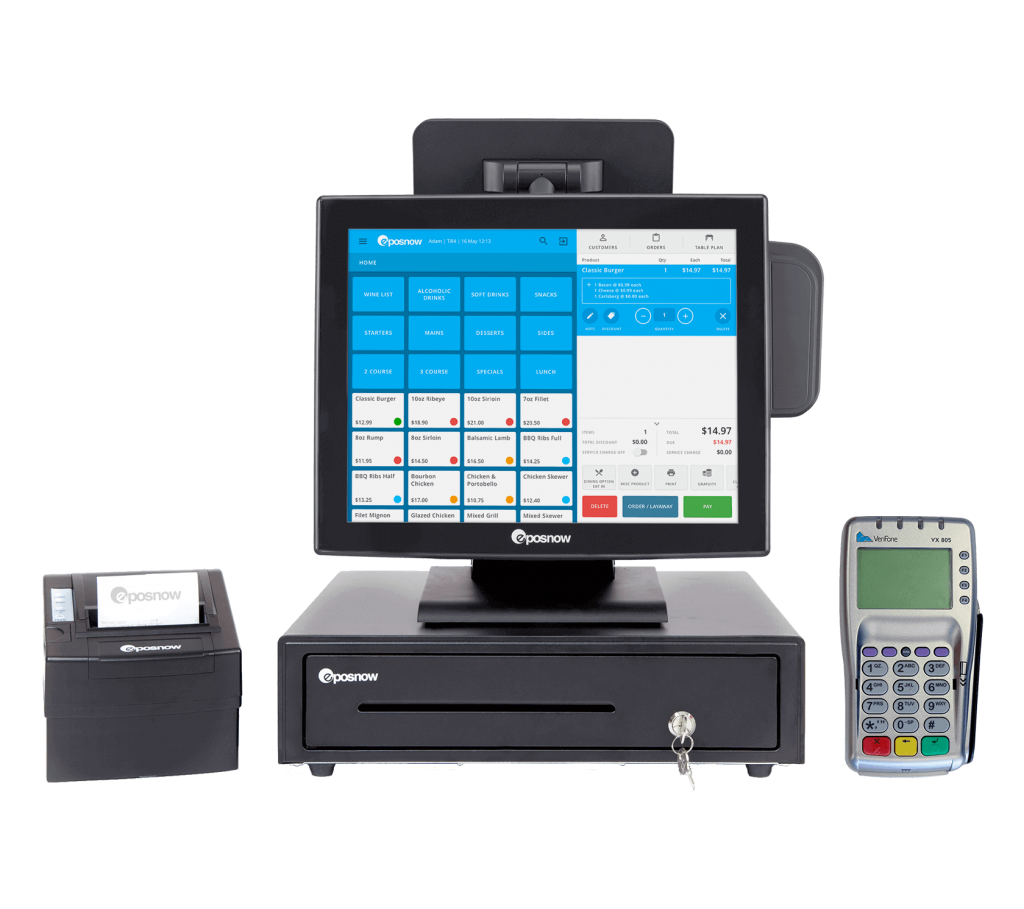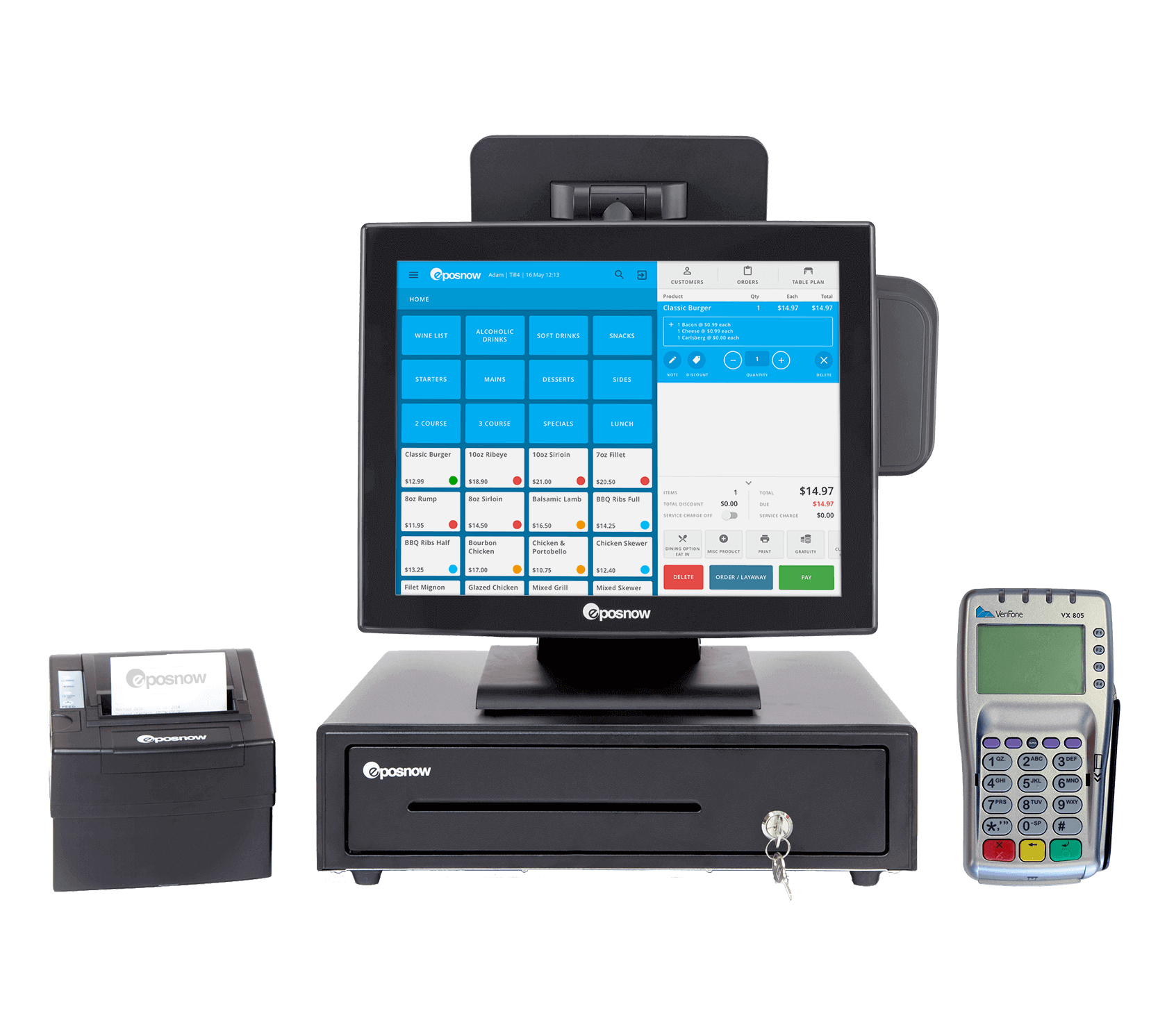 Epos Now is yet another complete POS solution for small business. It can manage the brick and mortar business with versatile features and affordable pricing. 
With over 80 integration options, Epos Now is the most flexible tool for Ipad and mobile users. 
It offers a 30-day free trial and the setup is a breeze.
Features:
Inventory Management

Customer and Employee management 

Offline Mode

Robust Reporting Tools

Third-party integrations
Conclusion
This was our list of Best POS systems for small business. As I said earlier, POS is much more than payment processing. With tools like these, you can manage your business without worrying about employee management, customer management and inventories. 
Square is one of the best free Point of sale systems and most affordable for everyone. From the restaurant owners to businesses of large sizes, Square offers a variety of options and redundant hardware.
Quick Links: